Wow, I didn't write a TR here in months! This summer passed like a week, it's been very busy time.
Every Labor Day I try to visit a new place that would be too far for just a 1-night trip. William O'Douglas Wilderness north of Goat Rocks was on my list last year, but had to change plans after a large fire started just to the NE. This year was uncertain again because of fire at White Pass. A couple days before the weekend the winds changed - so it was a go.
I hiked out-n-back from Dog Lake campground, on north side of SR12. There's only 3-4 parking spaces for trail users in the campground; I parked on the side of highway along with several other cars. The trail starts wide and easy, it's mostly a long forest walk at first, with few openings. At about 1.5 miles there's a ford of N Fork Clear Creek, shallow but ice-cold crossing. On the way back I explored a side trail that goes over the logs upstream - so there's an option if water runs high.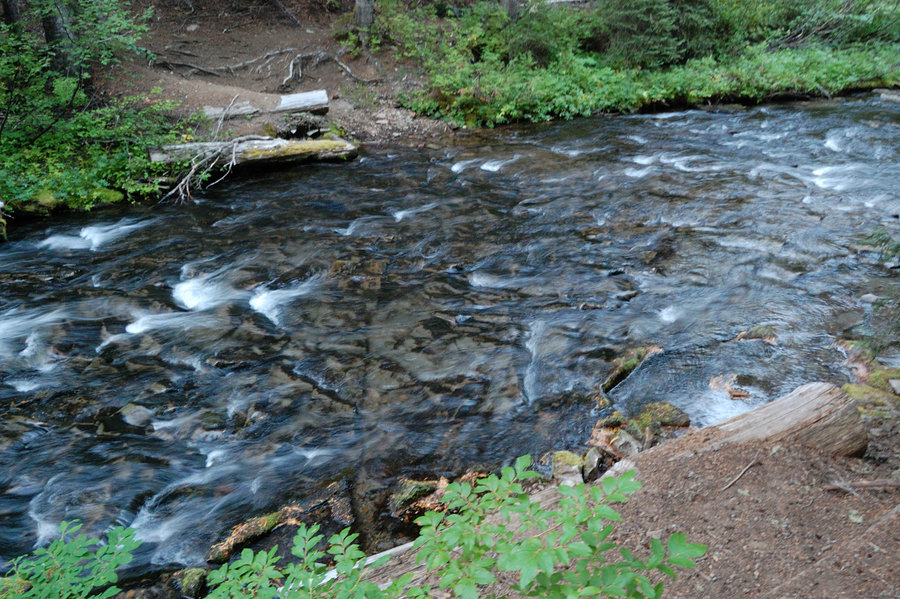 Just short of 5 miles I got to my first night's camp on a peninsula on NE side of Dumbbell Lake. The night was dark and I sat at the lake trying to spot falling stars - saw one, but it was really bright as it streaked across the sky. Yellow-ish Mars was so bright it reflected in the waves of the lake. Wish I brought a treepod for night photography.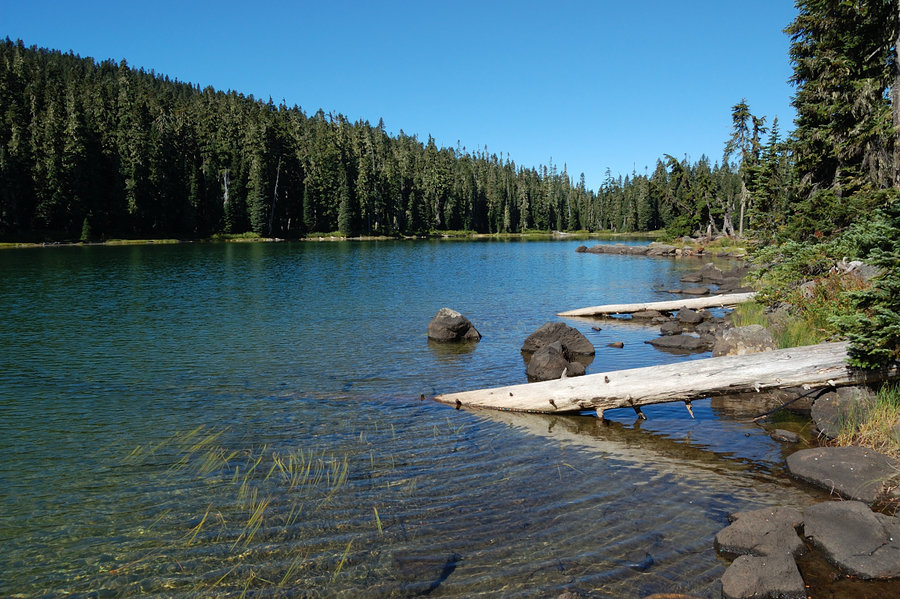 Smoke from nearby fire picked up in late morning, but wind from the northwest was keeping it away, as forecasted.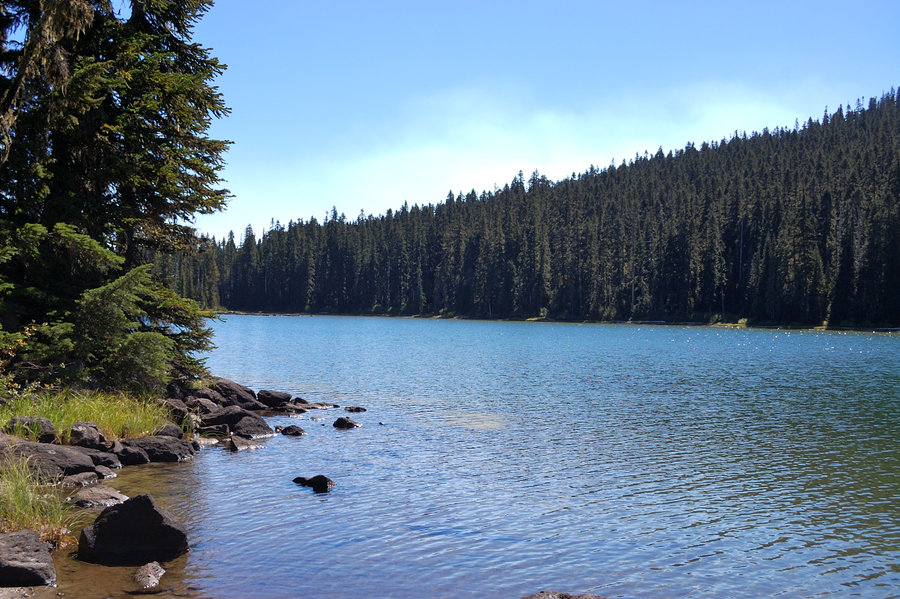 In the burn area north of the lake, fall colors were already showing. Now the area's trails are going to be very pretty, with the amount of huckleberries up there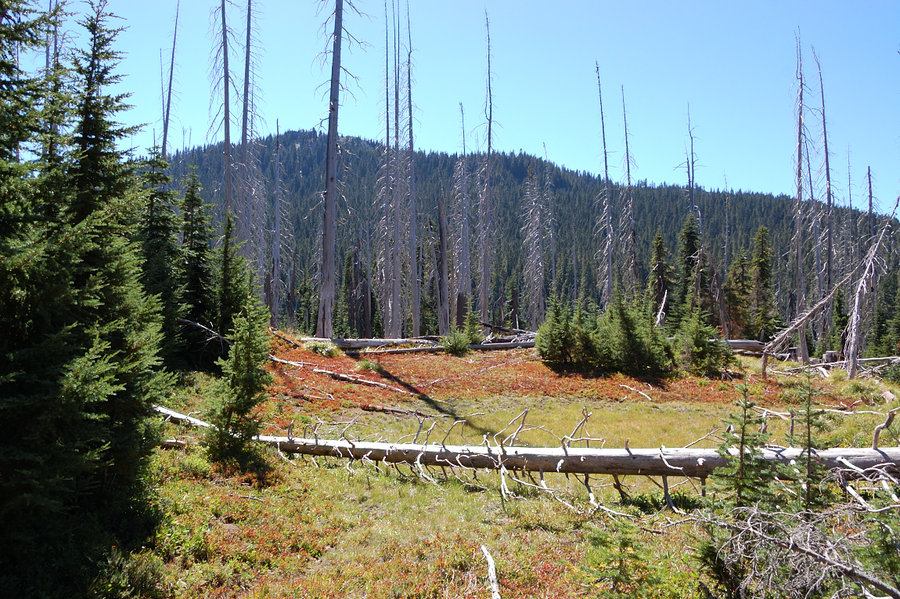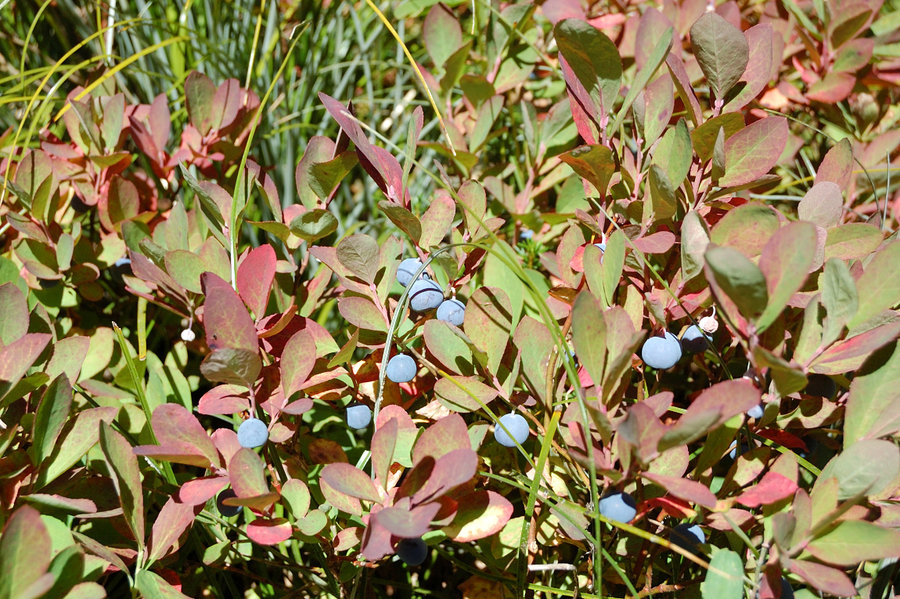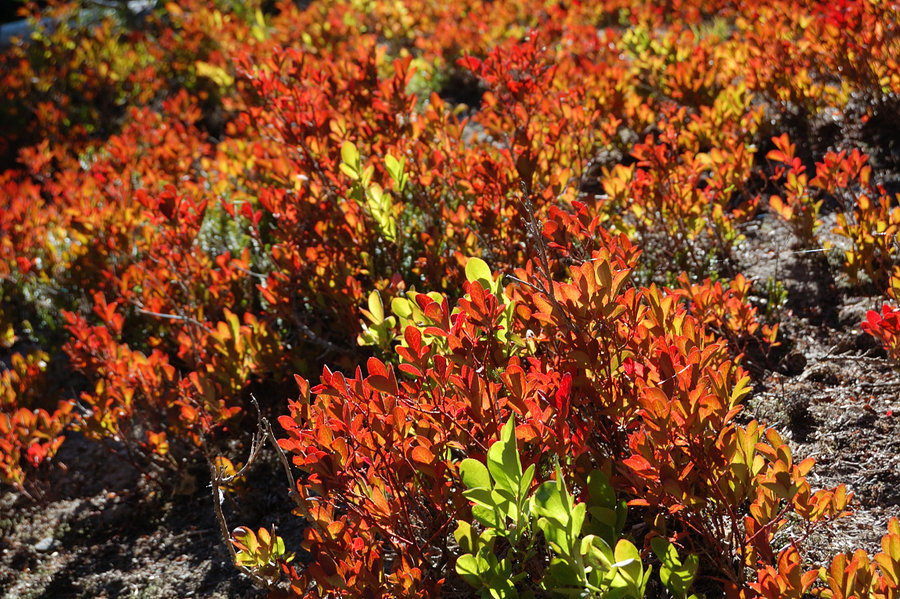 Pipe Lake by the PCT - nice and deep, but rather crowded this day. It was strange to see so many backpackers sitting by the lake and not hiking, on such a pleasant day. I only met 1 person on the trail on Sunday, a PCT through-hiker moving at about 5 mph (I may be exaggerating, but only slightly).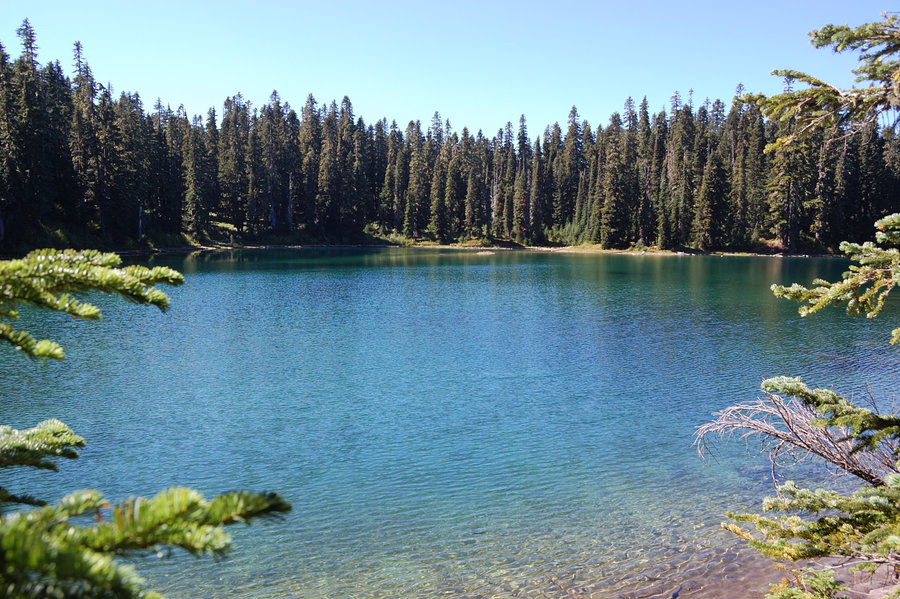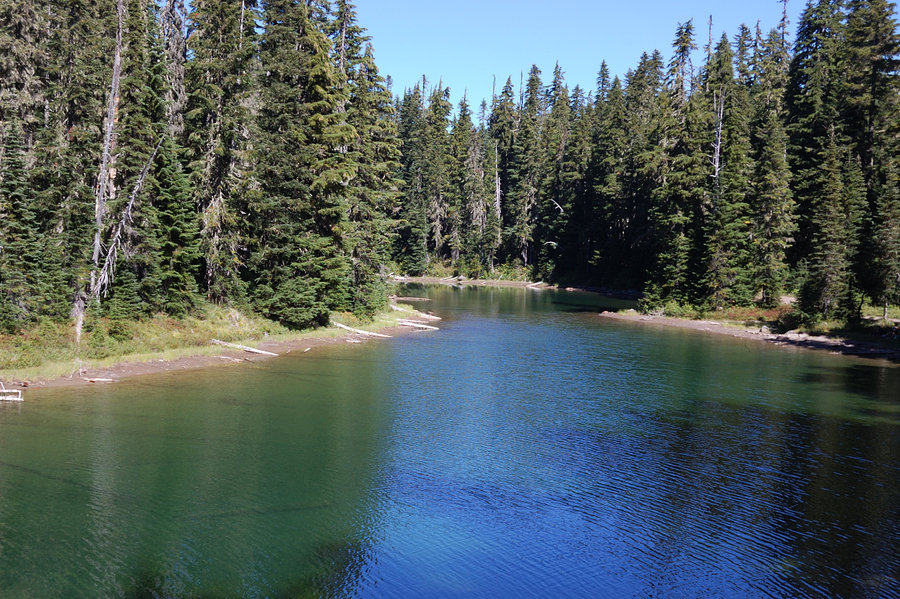 Jess Lake, on the other hand, was really quiet. There's a campsite on east end of the lake, but it was kind of dark/shady so I moved on looking for more open place to call home for the night.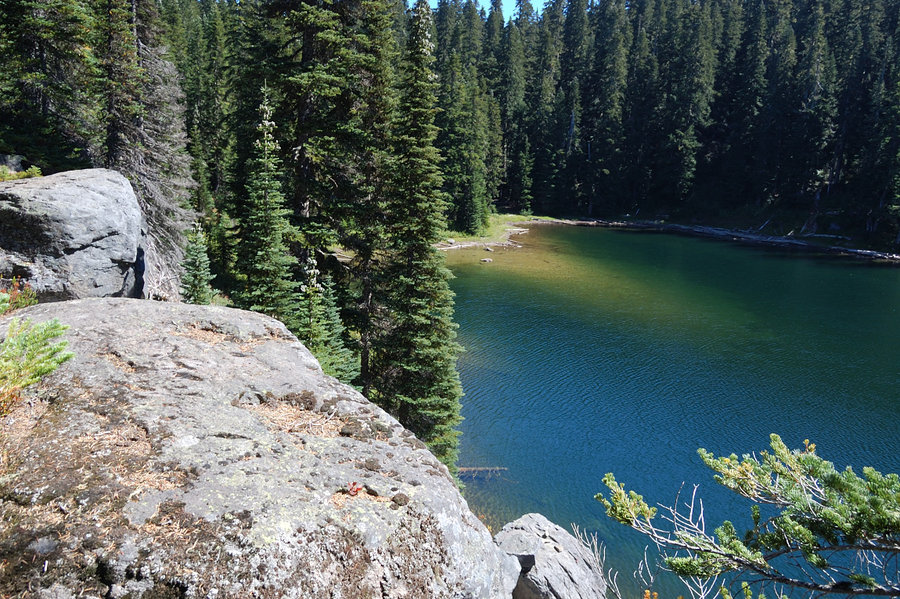 Unlike Indian Heaven, many lakes there (and even smaller ponds) are deep and more rocky. OTOH, there's fewer open meadows (but maybe I didn't hike far enough), and landscape seems more "chaotic" - a mix of really old and really young forest, brushy areas, and if you're going cross-country it's constant up-and-down, with many steep 15-foot hills that make travel more tiring than it would seem based on miles alone. It's a larger area than IHW & takes more time/miles to get to interesting stuff. That said, I liked it there so much I abandoned my plan of going over Tumac Mountain (just another Mt. Rainier vew
) and went cross-country soon after Jess Lake, exploring all the little lakes on the way. Saw more elk than people the rest of this trip.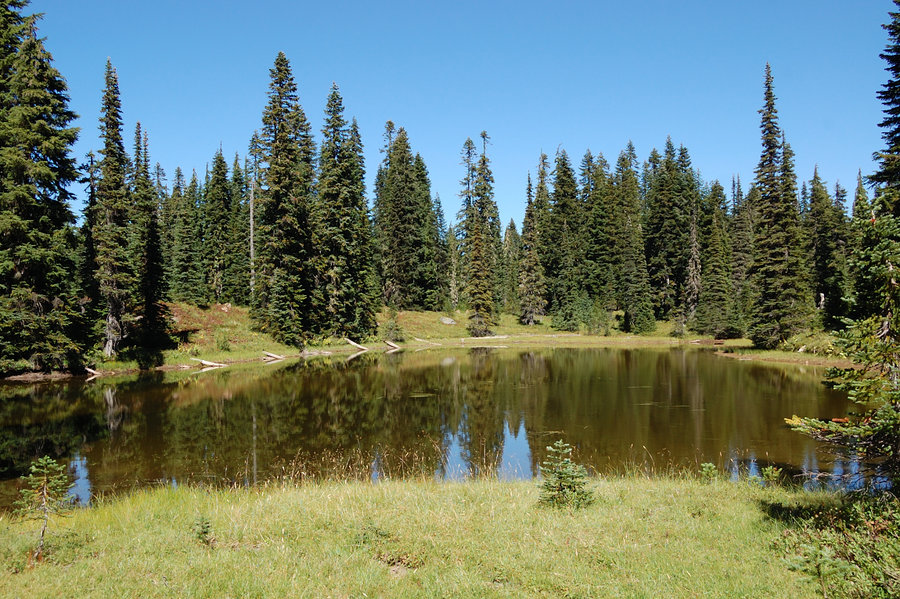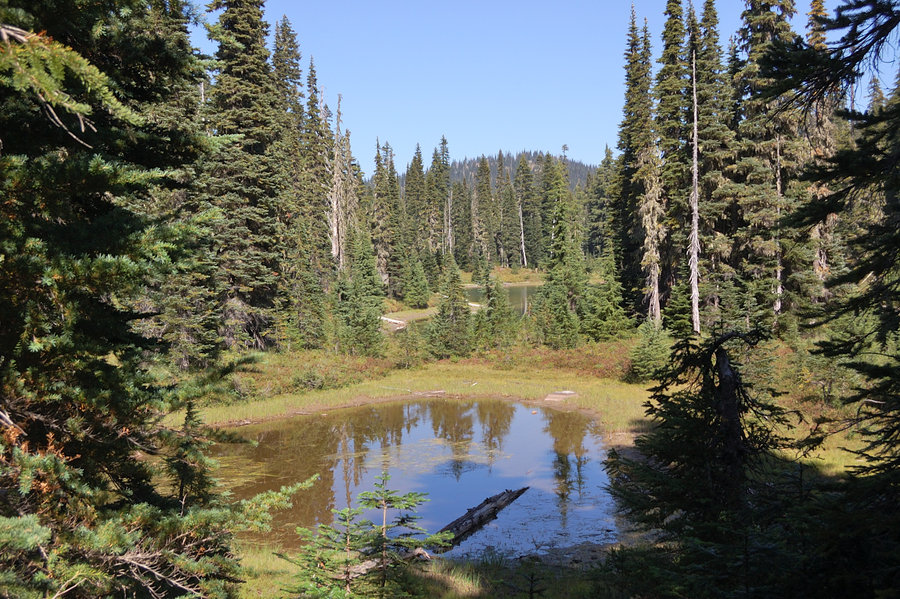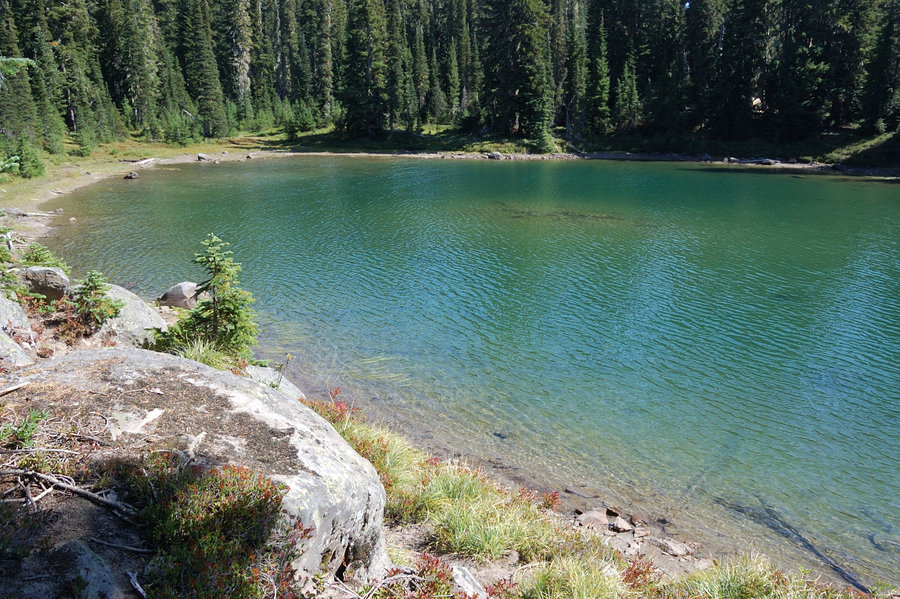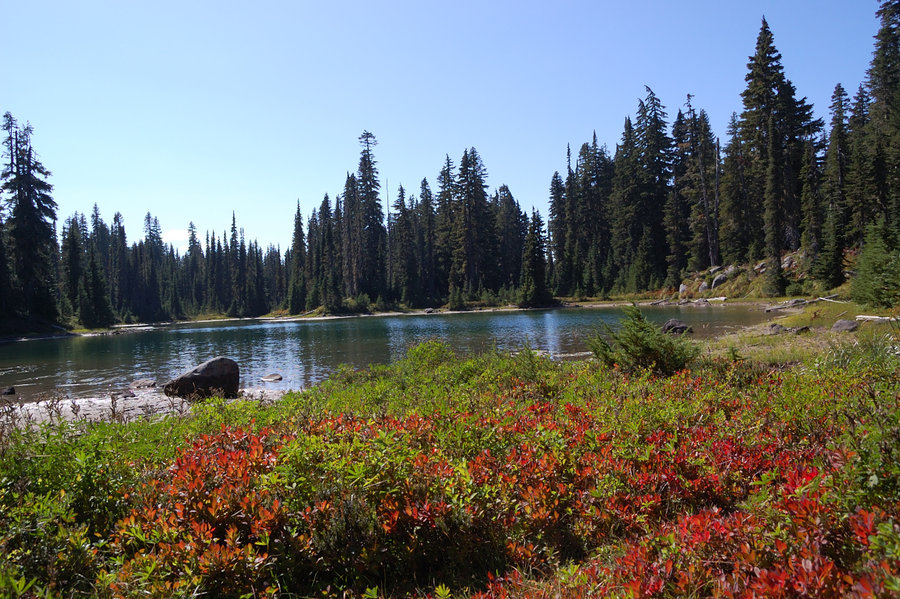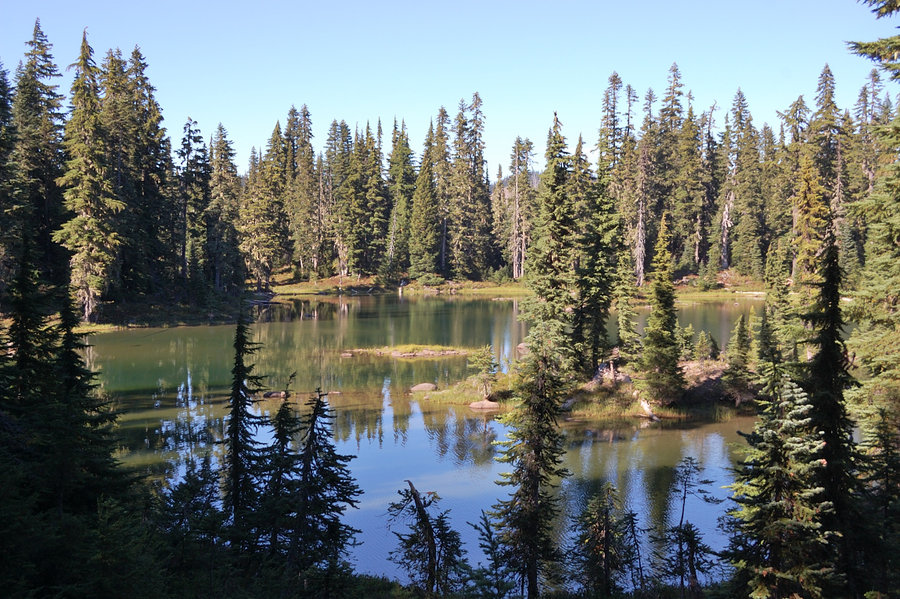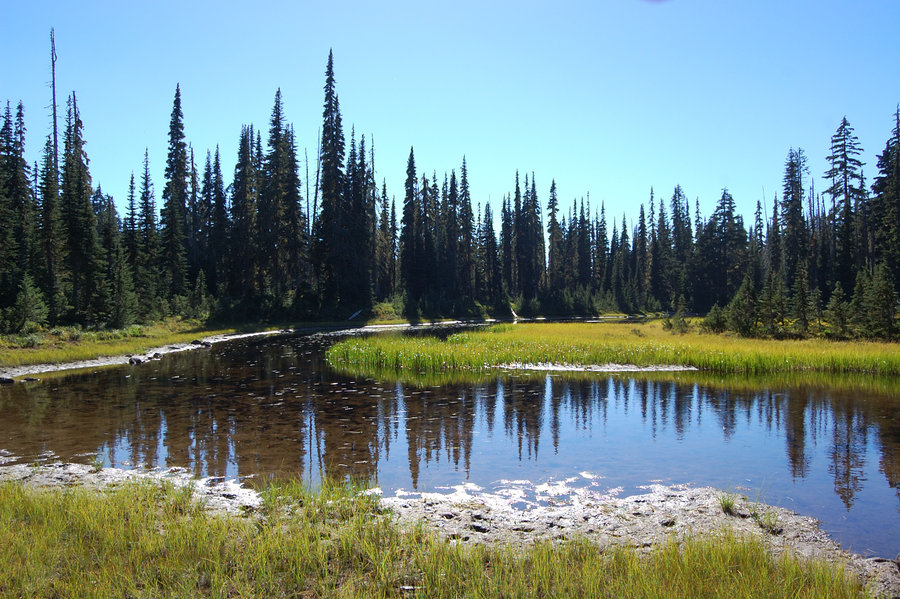 I did briefly return to PCT and visited Snow Lake in the evening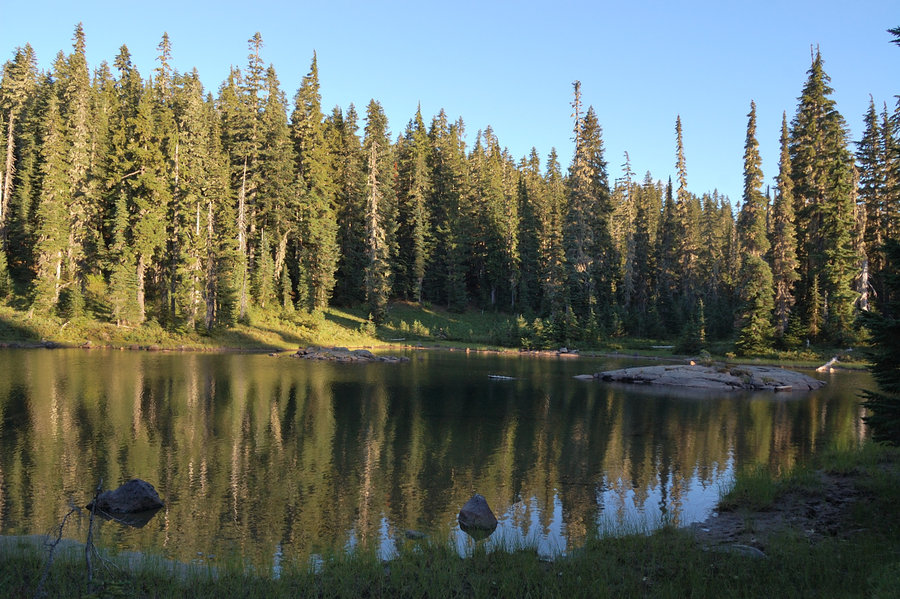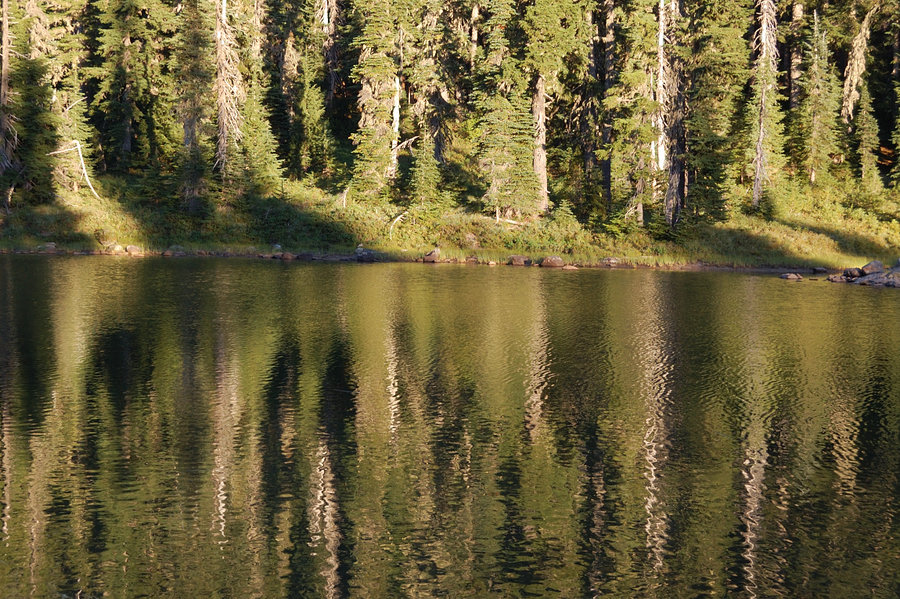 Like other places in the backcountry, there were deer/elk trails everywhere, and lots of bones, and fresh bear poop. This place really feels wild and remote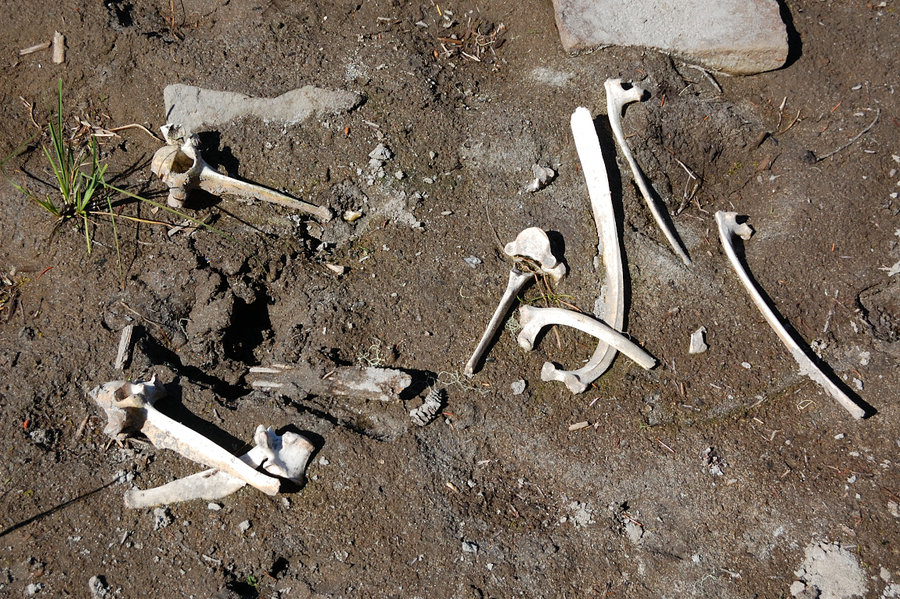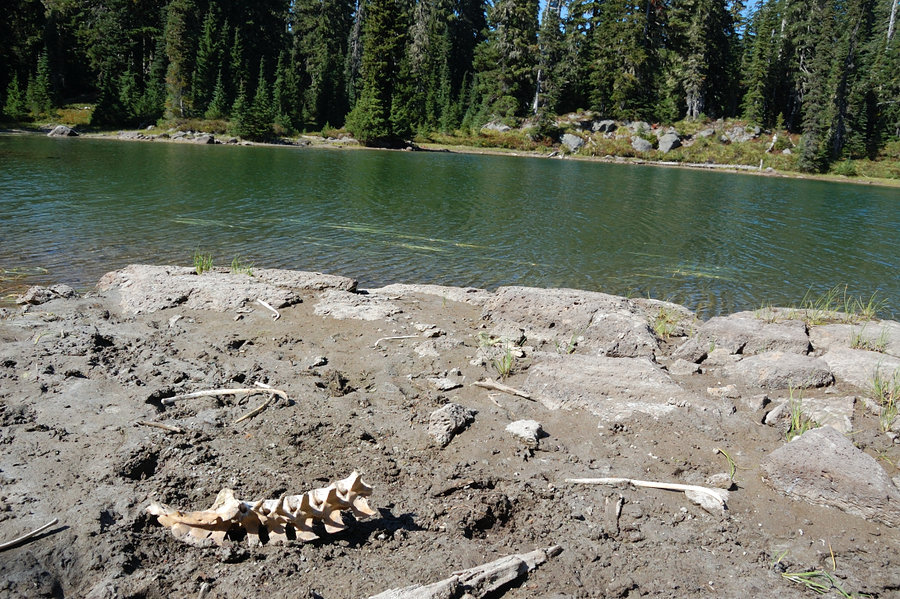 ..and there were some shrooms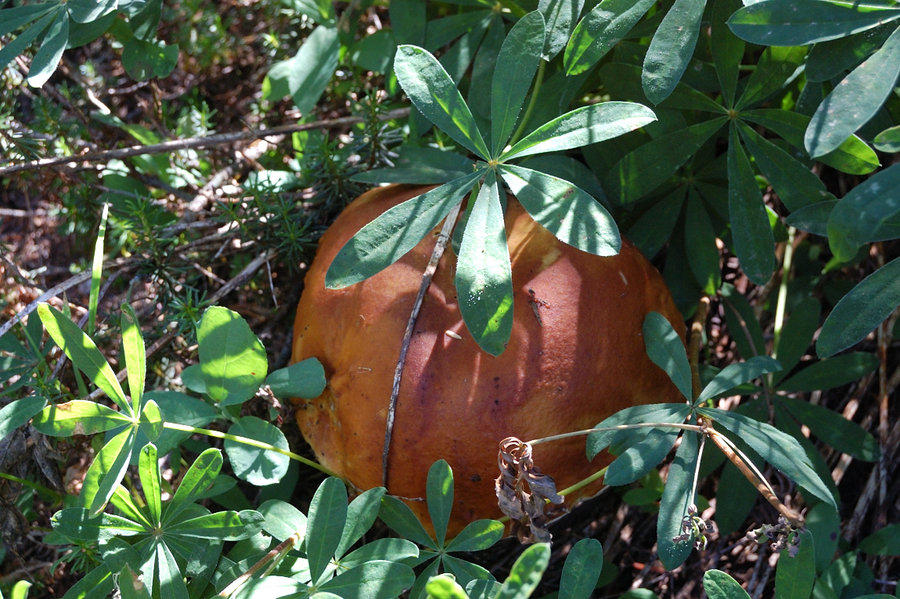 ..and of course, lost air balloons (ok just one)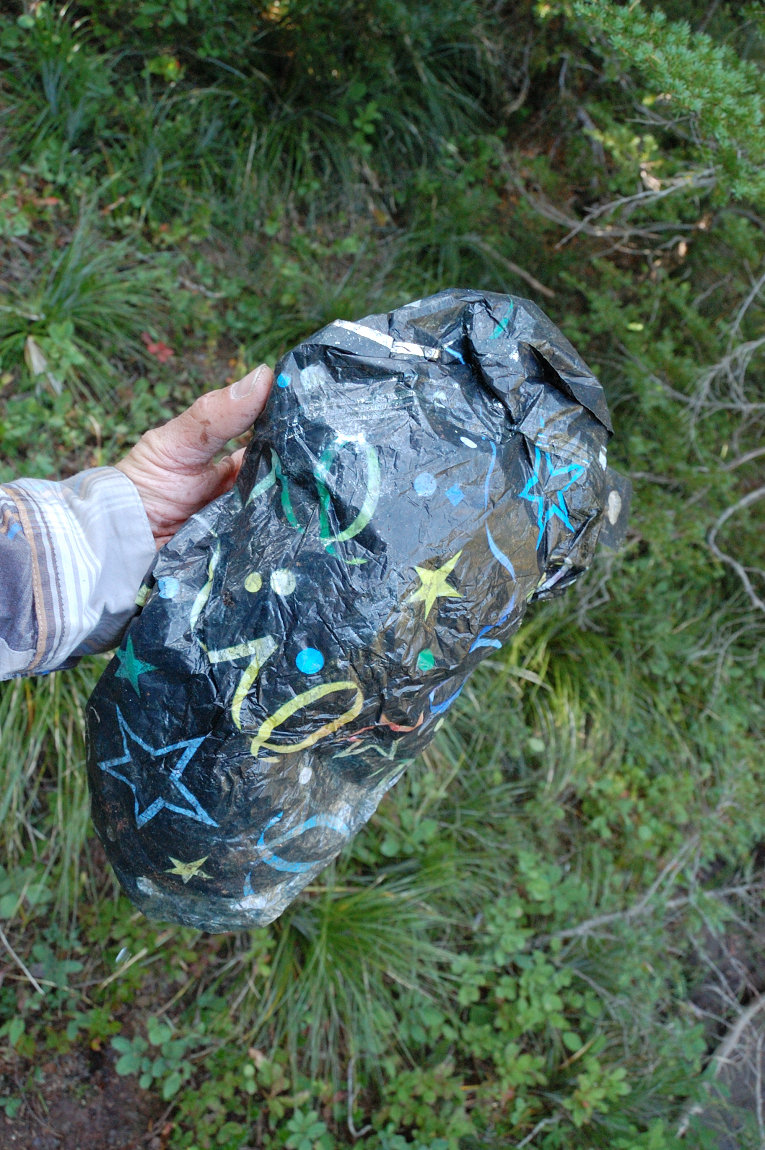 Was surprised to see a horse rider, across the lake from where I was camping second night, far from the trail (I think she was just as surprised to see me there)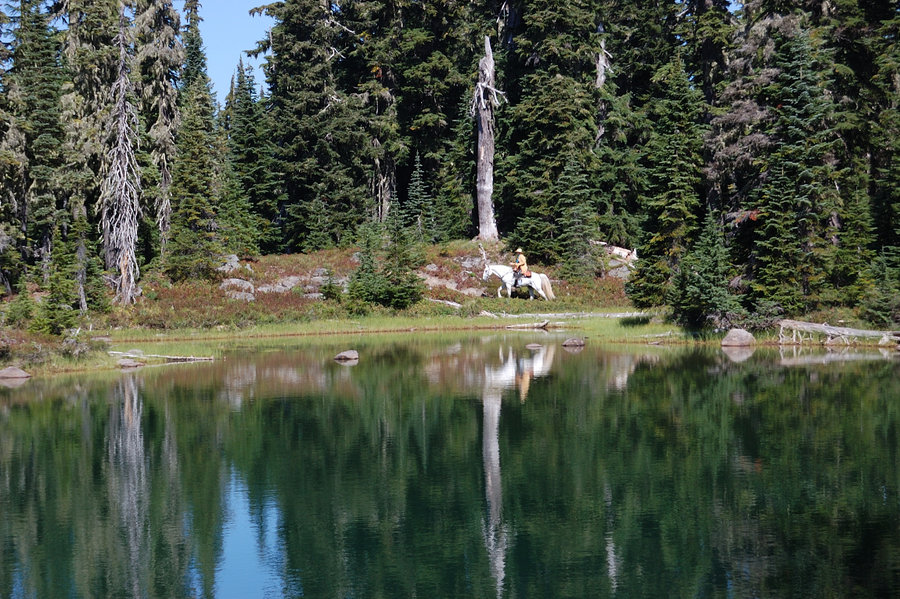 Visited Long John Lake on the way back. Like many in the area, it is a deep, swimmable lake. It was breezy and in the 50's so I wasn't tempted to get in the water (and also wanted to cover more ground before the dark), but this cool weather finally brought relief from the bugs - I saw almost none on this trip.