I've come to use Oregon Hikers for information on so many hikes I figured it's time to give back and take a wing at a trip report.
I did the South Coldwater trail up to Coldwater Peak yesterday May 31 with two buddies. Last day of May and it was hot. The sun was pretty brutal most of the day too. Bring lots of water. We ran out with 3 miles left until the parking lot. I do a lot of Gorge and Coast hiking and it's just a different animal on this exposed hike around St. Helens blast zone.
Got on the trail about 9:30am (had about 90 miles from the Portland area to get the trailhead). Gorgeous sunny day, which I learned is a catch-22 in this place. You want the clear skies to see all the amazing views you can find on this hike ... but you're begging for some cloud cover on your return.
Came up the South Coldwater trail that kind of zig zags across the ridge so that sometimes you get a view of Coldwater Lake and sometimes you get a view of South Coldwater Creek.
Coldwater Lake and Mini Wizard Island: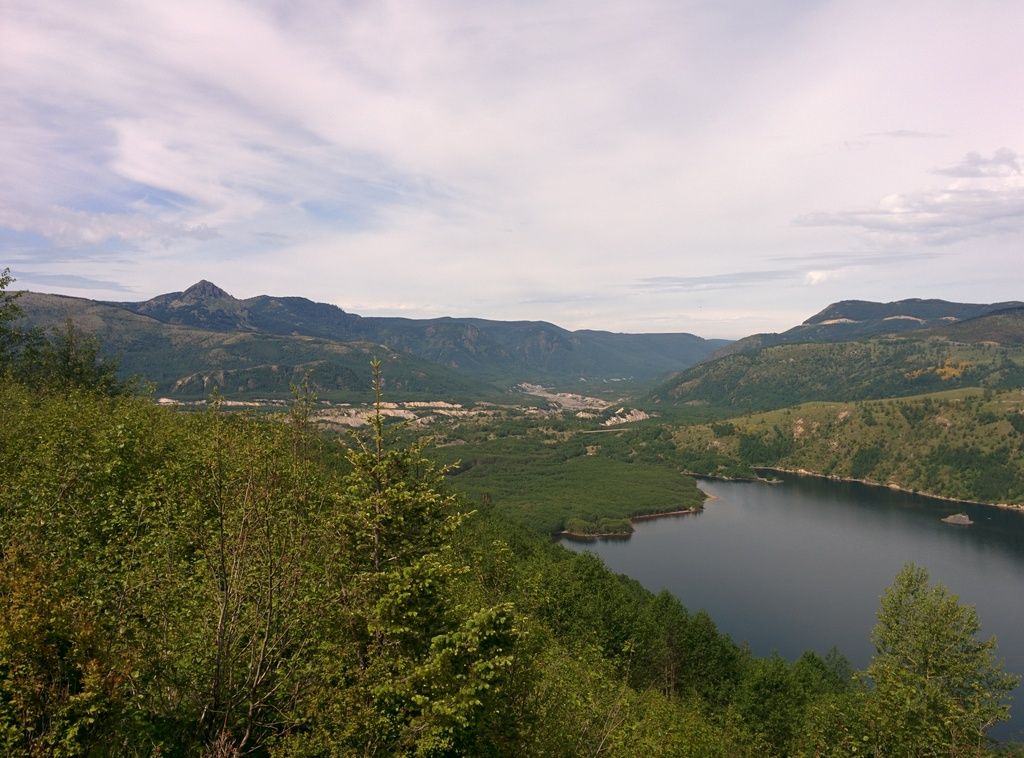 First glimpse of her Majesty from South Coldwater Trail (230A):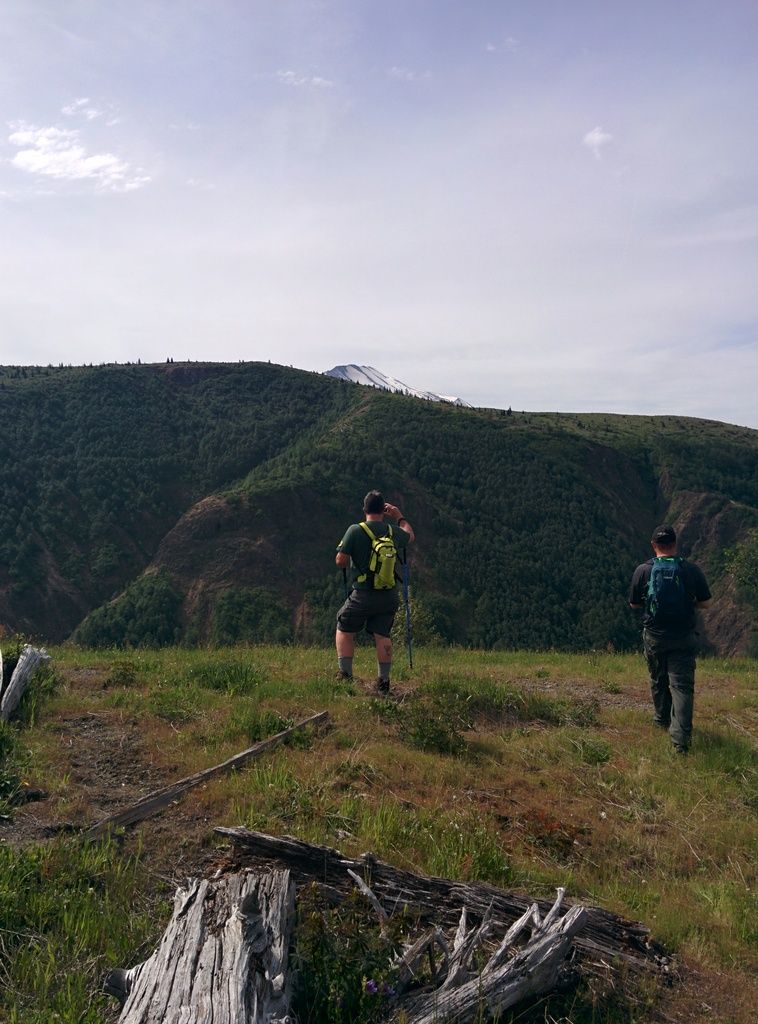 Flowers growing in the crane wreck: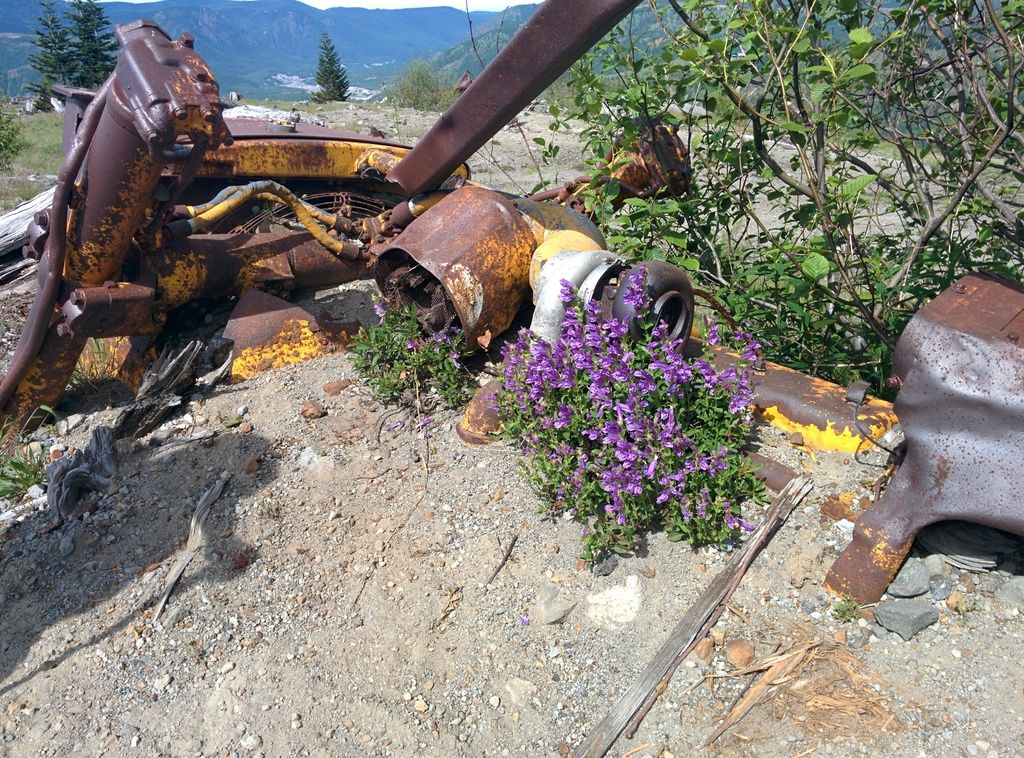 The prize from 230A. Seven miles never looked so close until you start hiking it:
Resembles a cemetery with the stumps as headstones: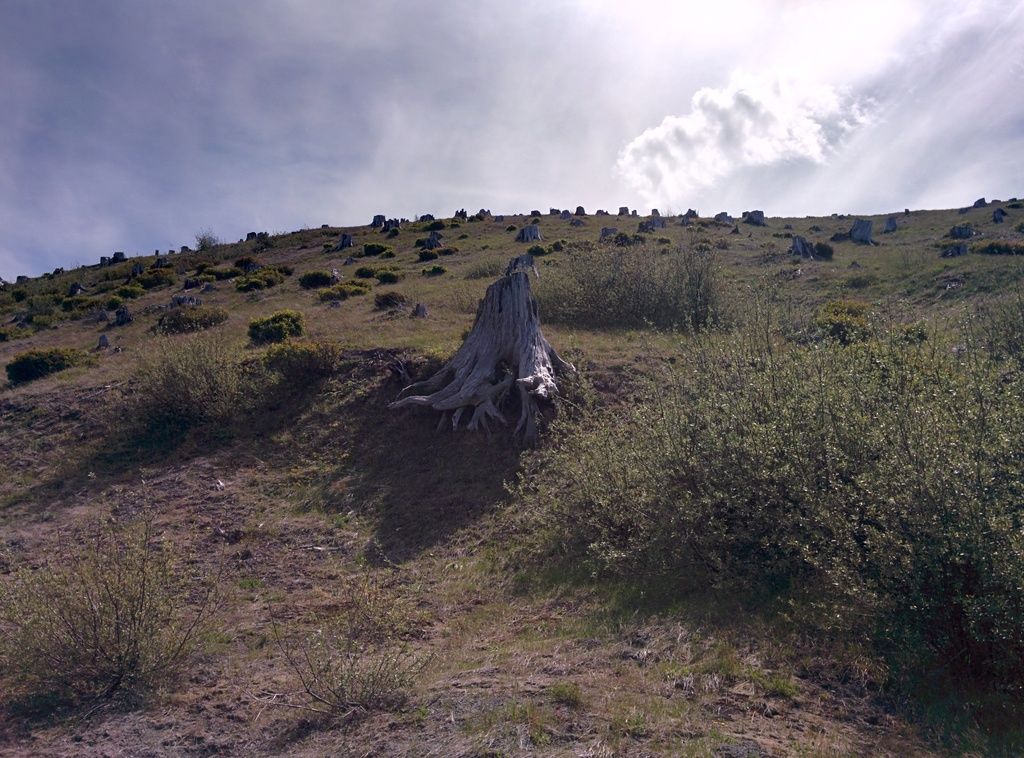 Gorgeous paths and views the entire way: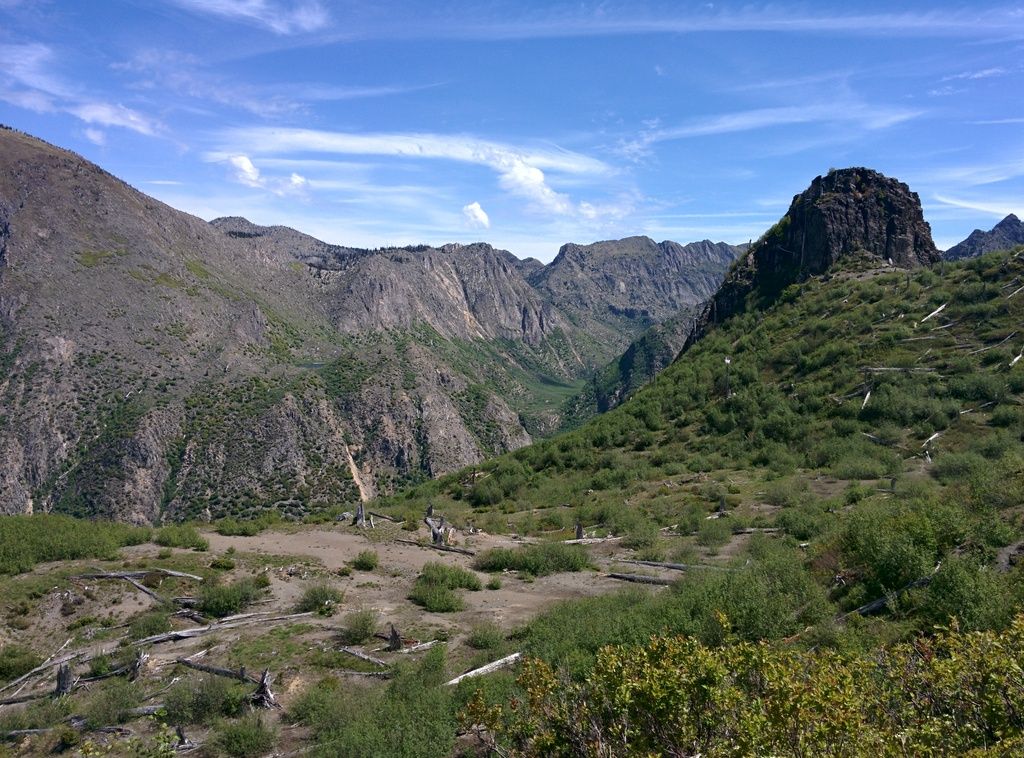 Trees strewn across the landscape like matchsticks ... still there 35 years later: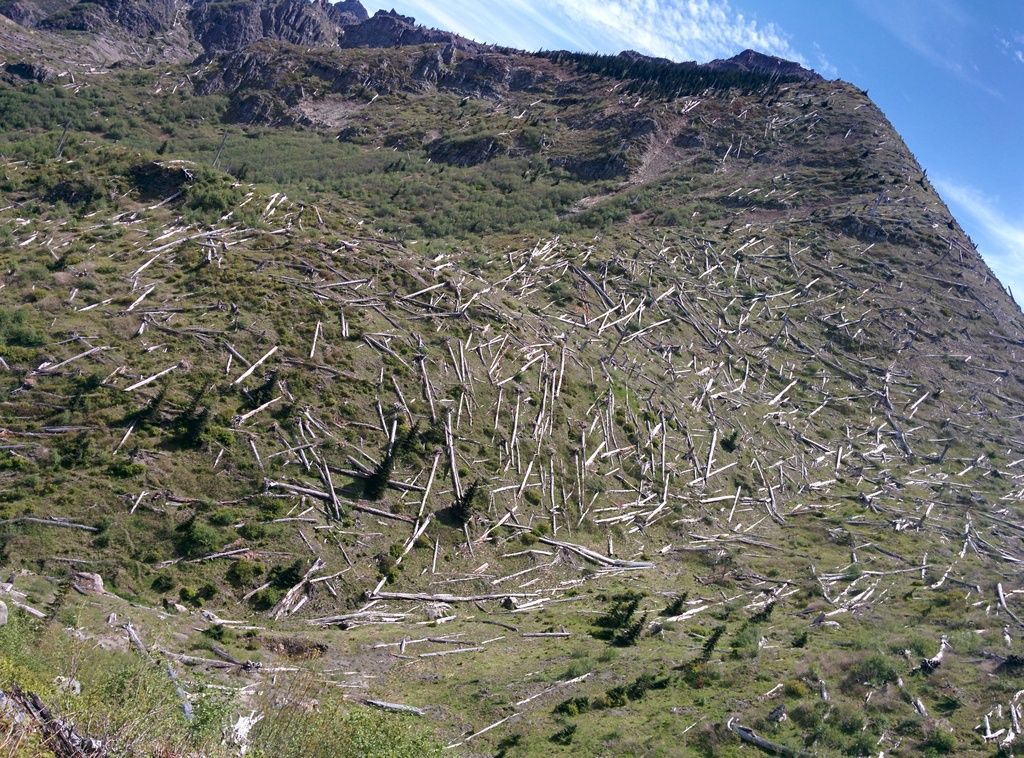 Love this trail!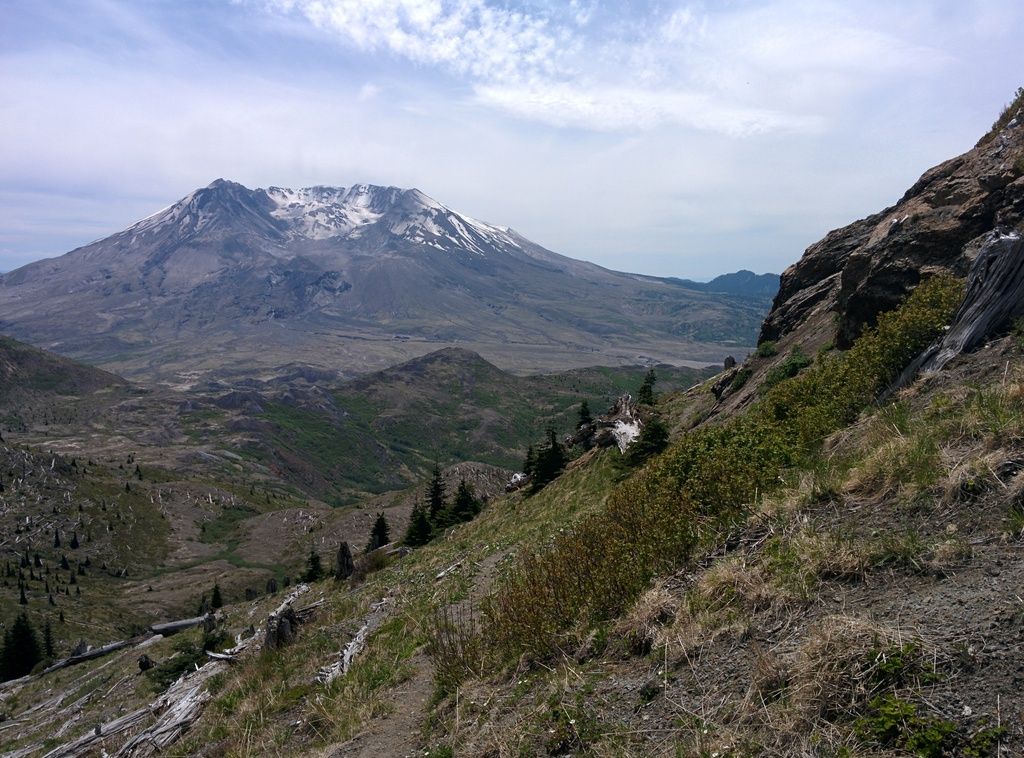 Looks likes she's venting: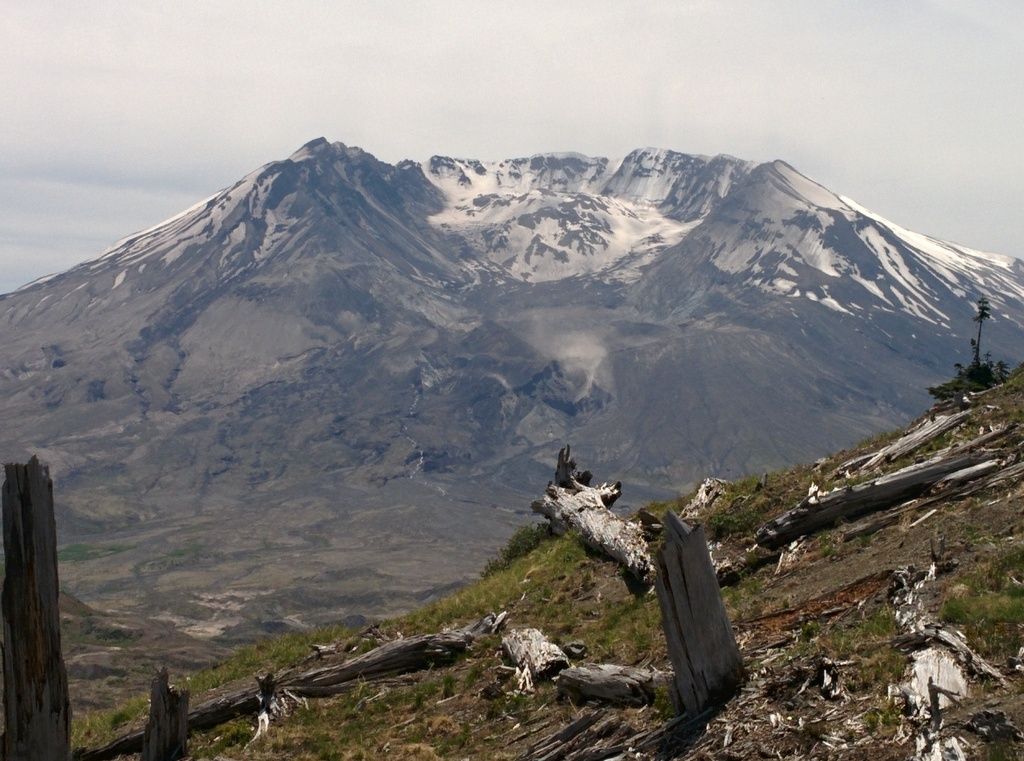 Getting closer to the peak: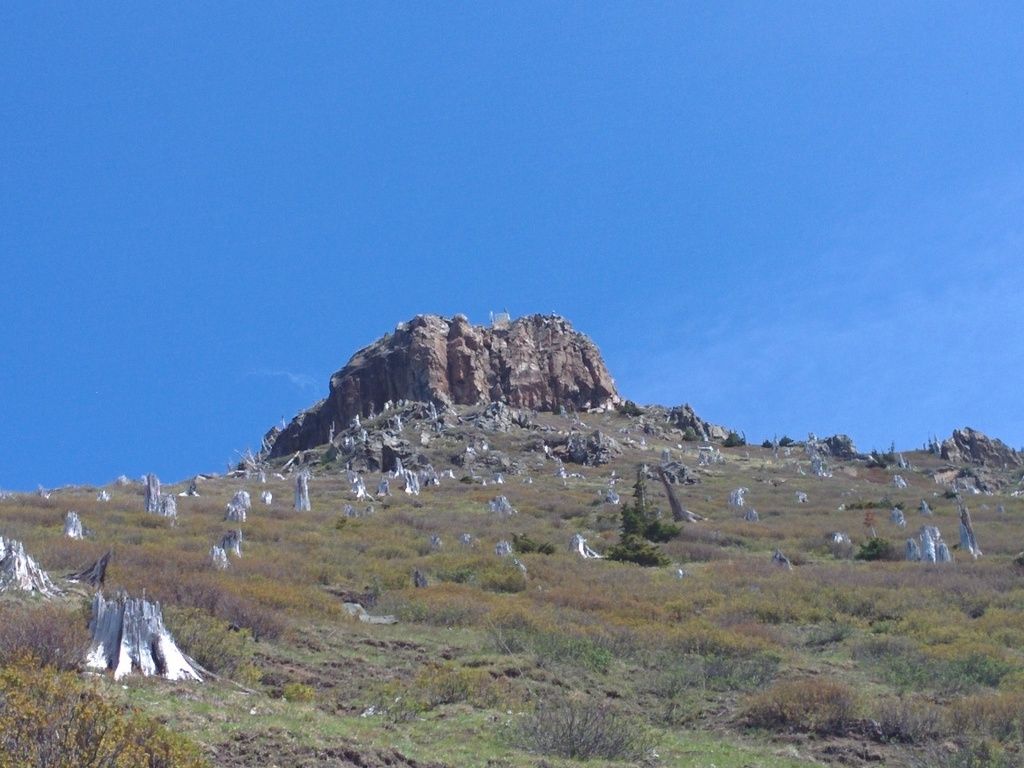 Mt. Adams: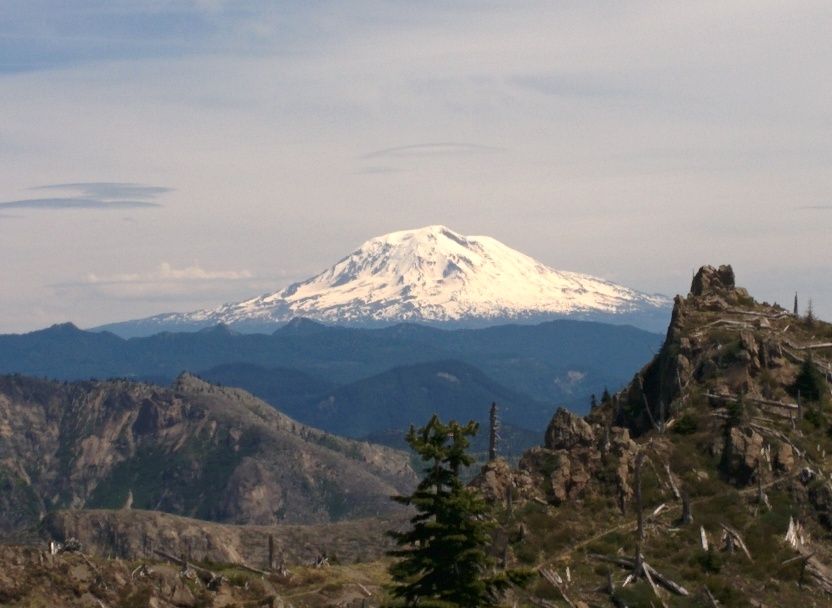 Mt. Rainier on the switchback to the summit: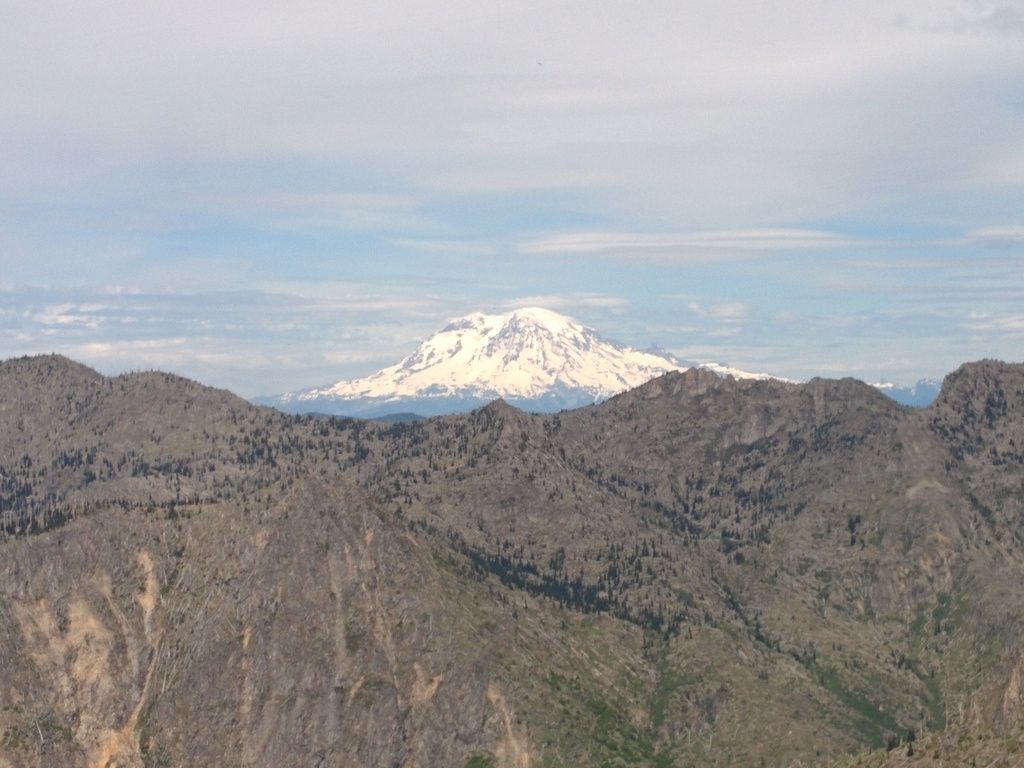 5,727 feet!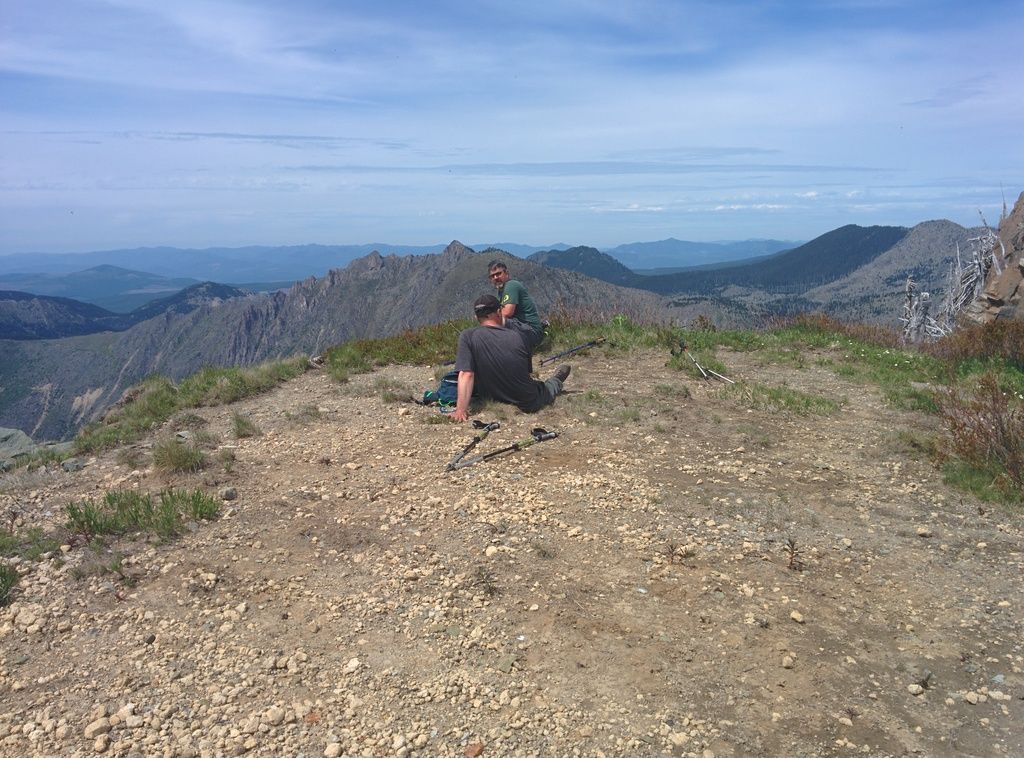 Another view from the summit: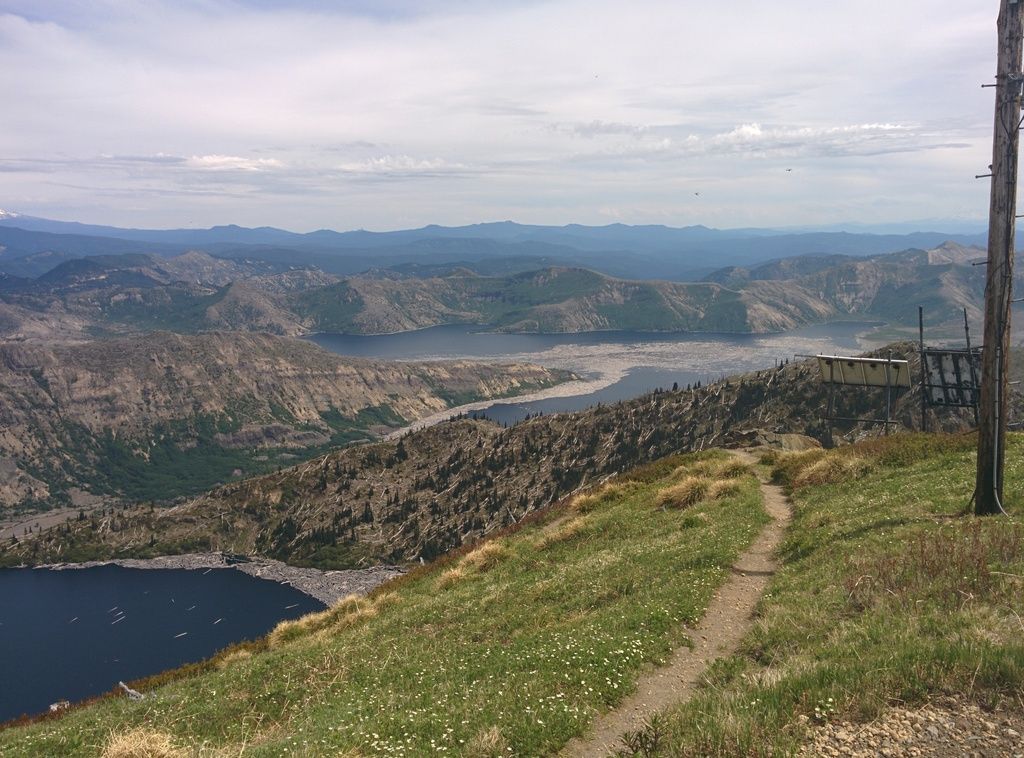 Headed home: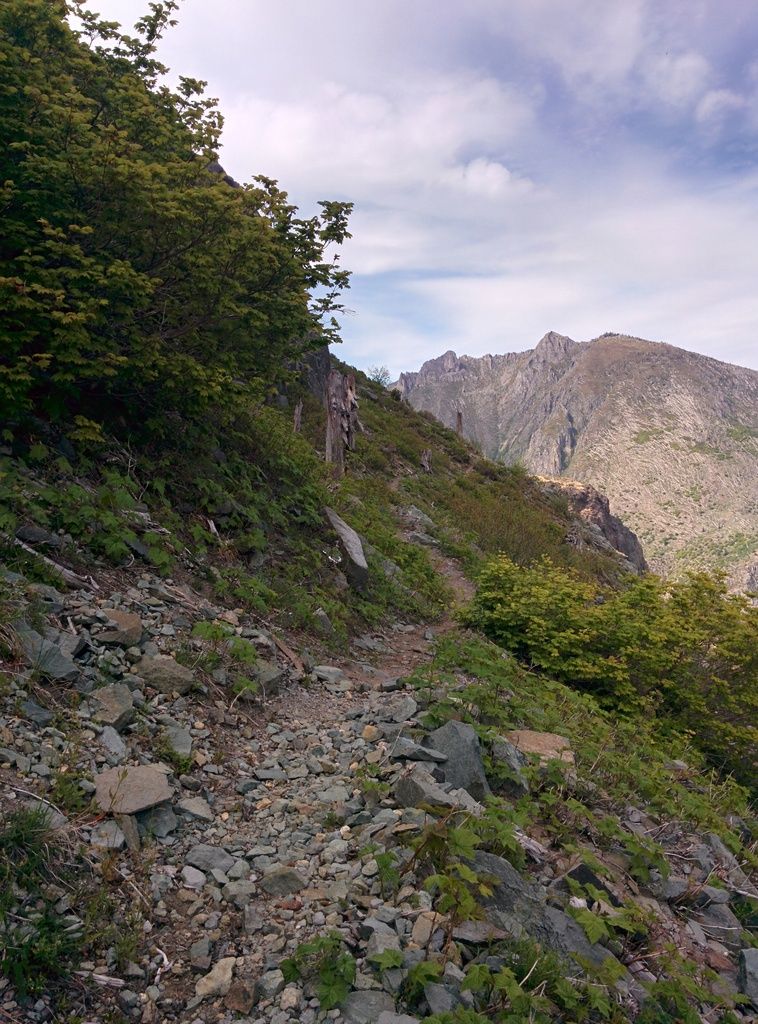 I think this is a trail everyone should do once in their life. Then you can ask yourself if you would do it again. Today my answer is a resounding no. At least that's what my feet are telling me.
This is probably hard to do in the snow as only the first part of the trail has marker poles, and some are down. You really gotta pick your poison with this hike. Spring or Fall with an eye towards the forecast. Happy Trails!