I have always wanted to day hike from Timberline Lodge to Eagle Creek and visit all of that beautiful back country in between. Cascade Hiker, Potato and I were set to go late last summer when CH spotted a link the night before our trip indicating a few new fires in the area. A fire near the Eagle Creek Trail had forced closures to trails critical to our trip ending the dream for 2012. The link was posted here on PH by Granny Hiker so big thanks to GH for posting that link last year! This year, Jojo and I set out from Timberline after her brother and a few friends dropped us off at the Lodge Saturday morning for an epic day in the mountains: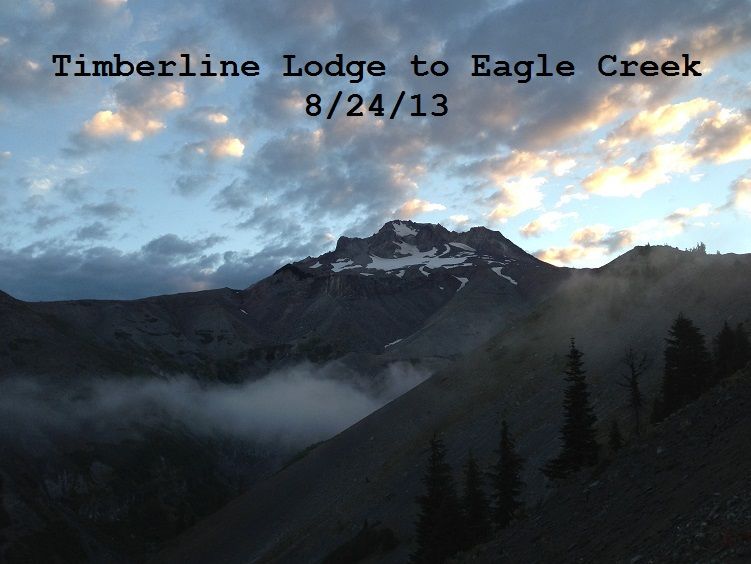 Jumping onto the northbound PCT we shuffled down to the Zig Zag crossing. Just before this I inverted my ankle being stupid and not paying attention to my footing. I screamed out loud in pain and went down pretty hard, sweating profusely and getting frustrated at myself for doing that just 1/2 mile into the day. In hindsight, I probably should have went back to the lodge as I turned the same foot 3 more times through out the day, with the worst turn about 1/2 mile to go to Eagle Creek at the end of the day
With a ten peak trans gorge coming up on Tuesday
I am looking to trade feet for a few days, so if there are any willing tff's out there who dont need their feet next tuesday let me know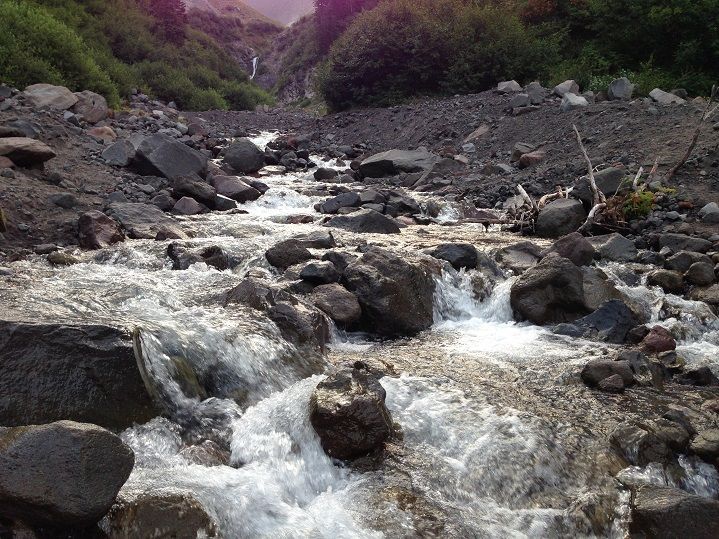 The morning clouds were beginning to clear for a bit but would return on and off throughout the day:
We took our shoes off for the Sandy crossing and had a nice break near the water: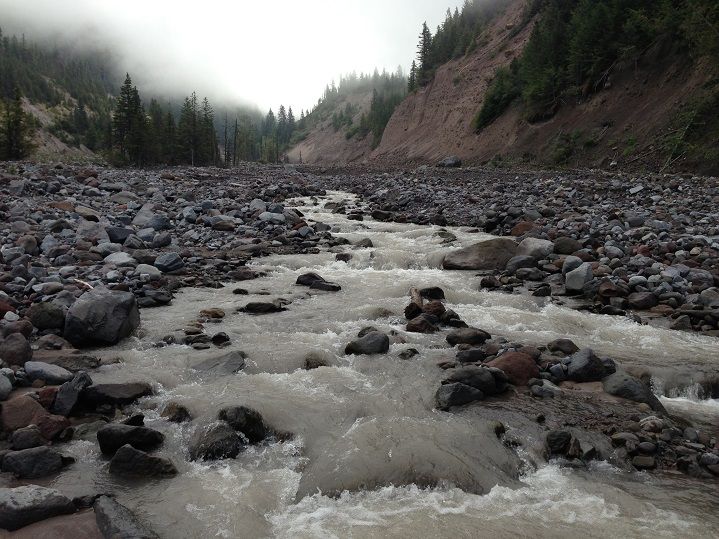 Is this a Fly Amanita?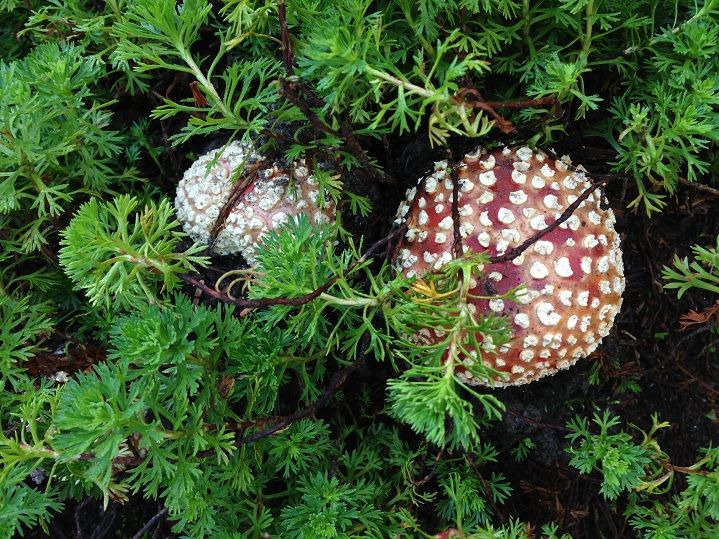 We took the Ramona Falls Route so Jojo could see Ramona for the first time:
Junction near top spur: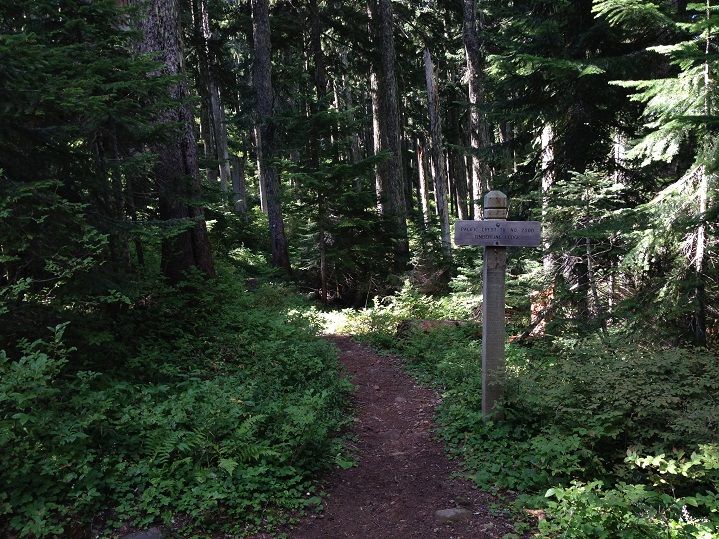 The drop to Lolo Pass went well and once we started making our way up towards the Lost Lake junction we only saw two people until we reached Indian Mtn. There was Pearly Everlasting in bloom near the Lolo Pass PCT TH:
There were really nice stretches on the way to the Lost Lake cutoff: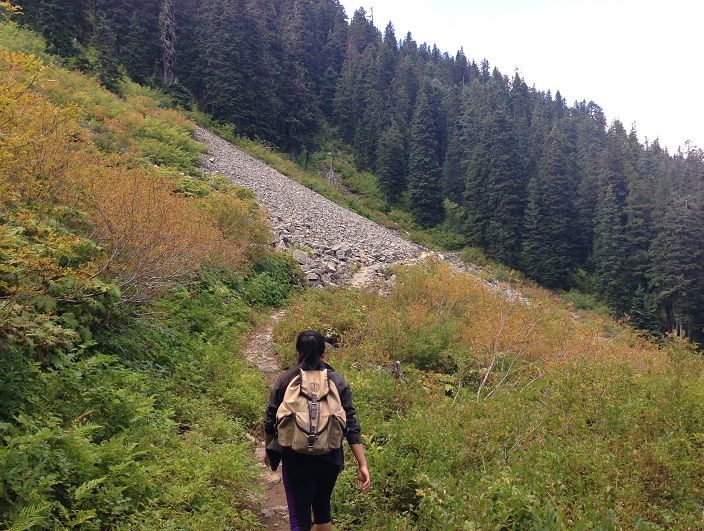 I was getting excited by this point as the foot was feeling good and it was all familiar territory for the last 21 miles or so:
The Red Elderberry was looking nice: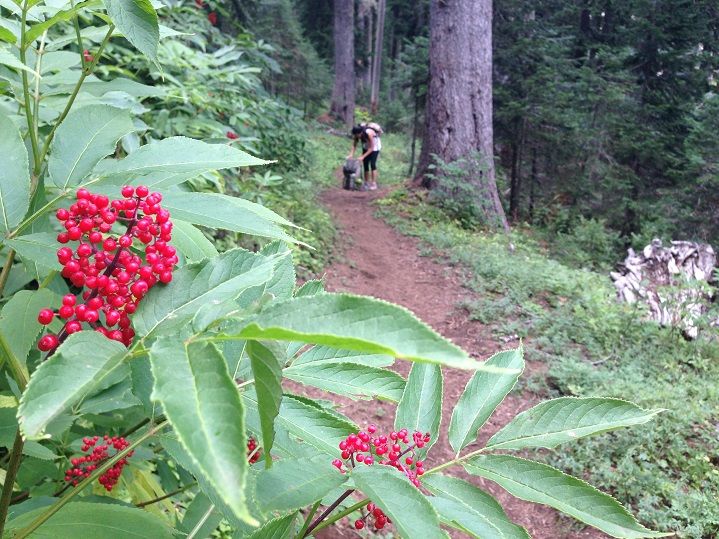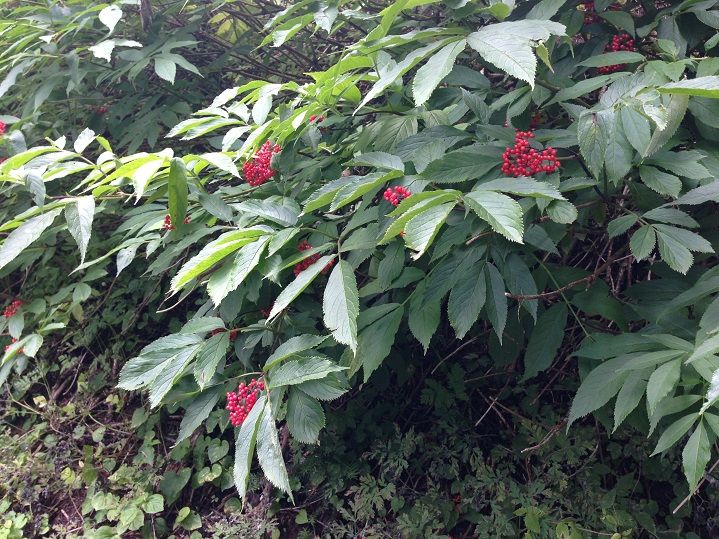 Lots of fresh cuts on downed logs that were snow covered and downright nasty looking a month or two ago. Big thanks to the PCTA and many other volunteers/hikers who make this trail such an awesome thing. Counting rings: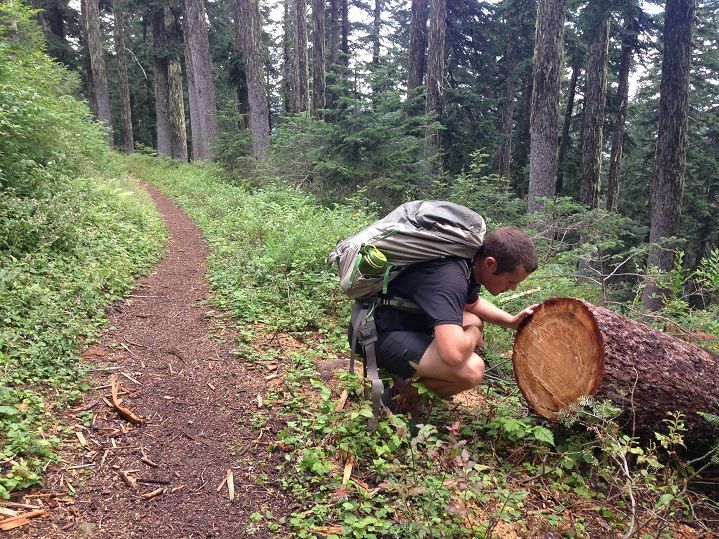 There some nice views of Lost Lake Butte and the northern tip of the lake from a few spots along this stretch of the PCT: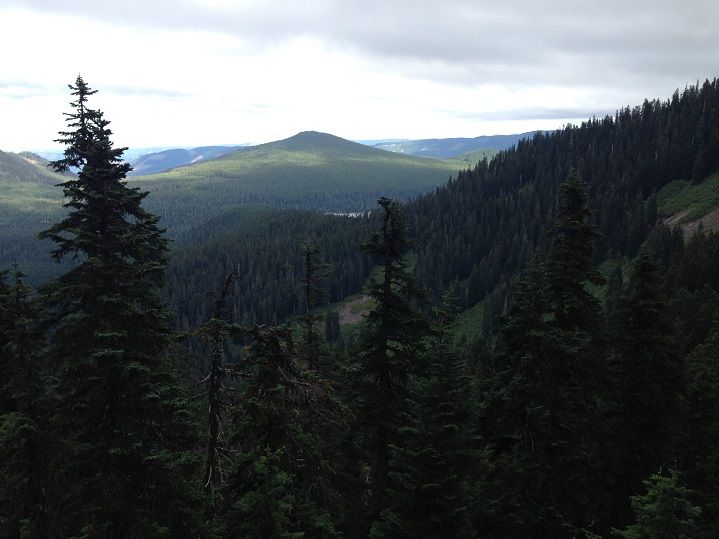 Lots and lots more mushrooms to admire on the way to Indian Mtn: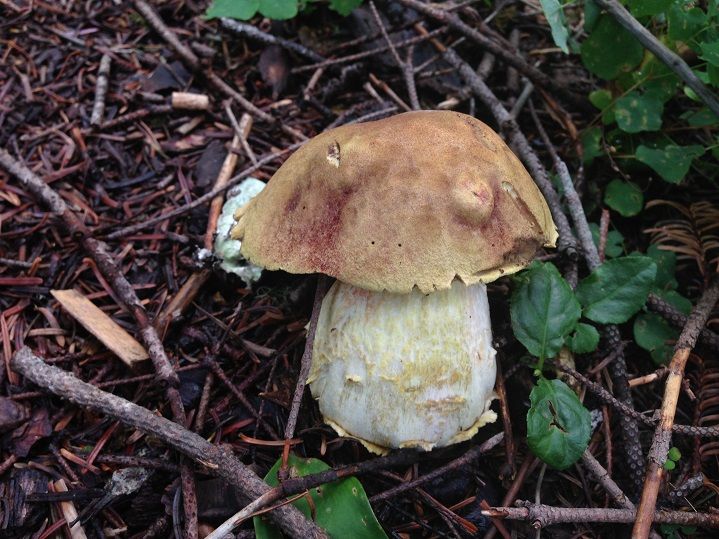 These were on the Indian Springs Trail: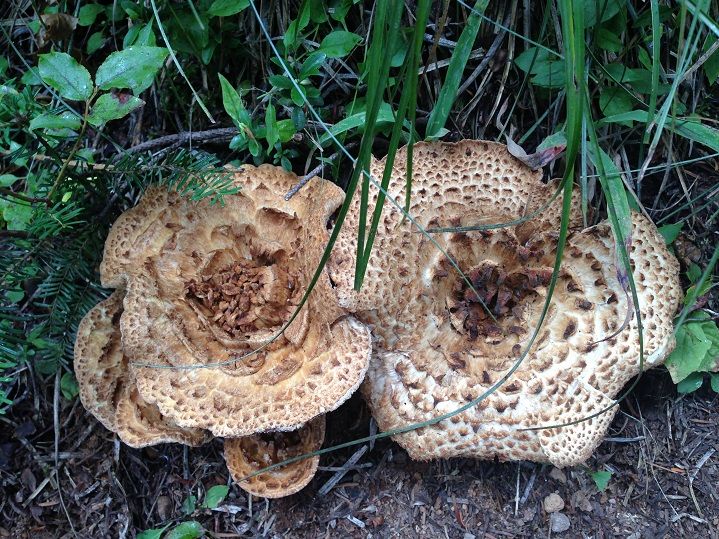 Fireweed and Thimble Berry near the Buck Peak junction:
By this point Jojo had developed some really nasty blisters but she pushed on like a champ refusing to quit. I would have tarped at Ind Springs or Wahtum for sure!! Before long we were enjoying those awesome views as the PCT curls around Indian Mtn: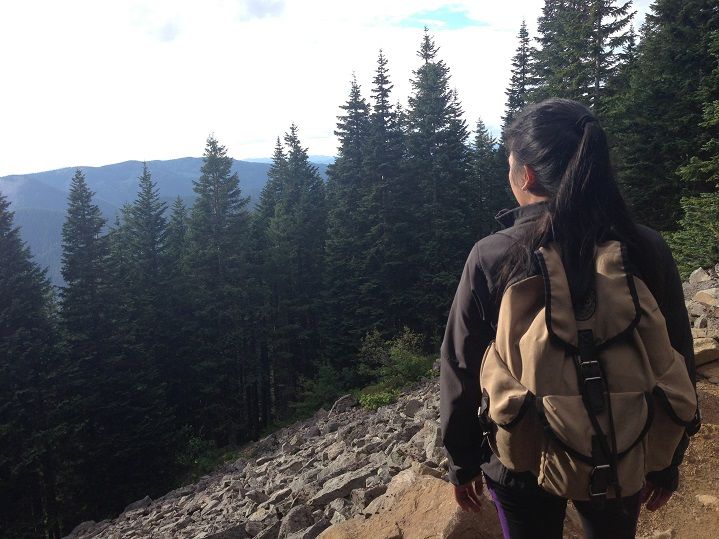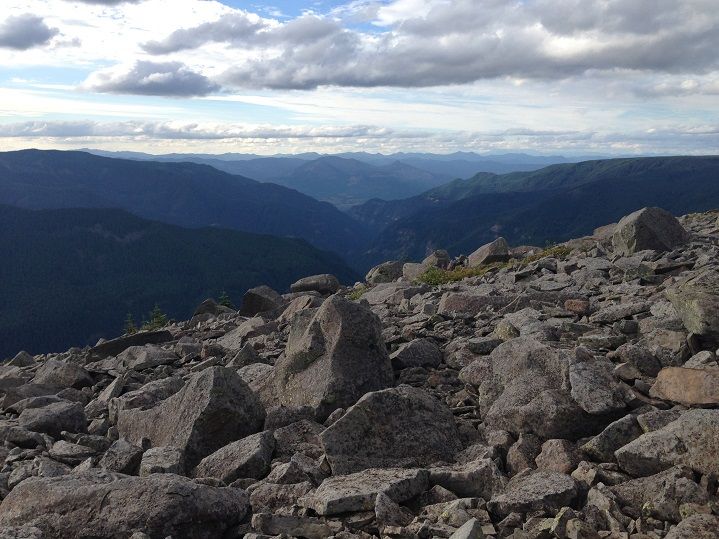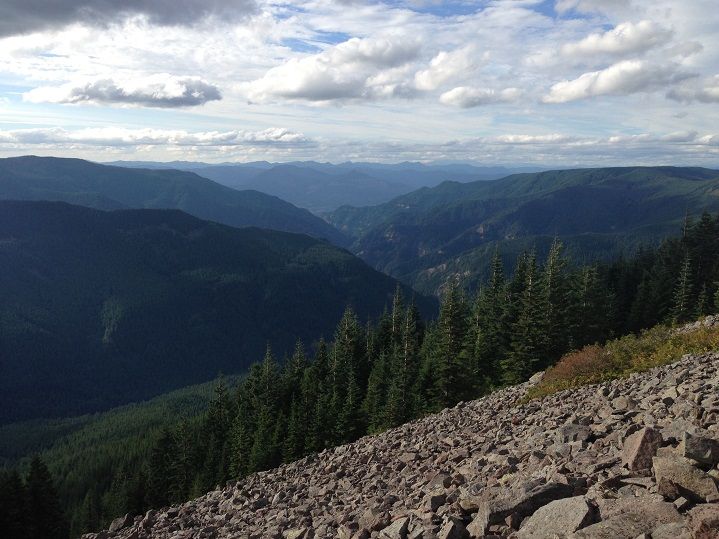 Love the Juniper covered slopes up there: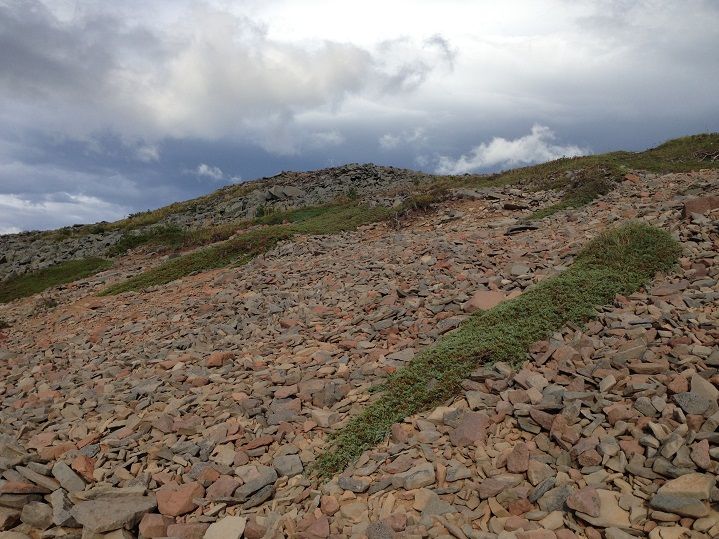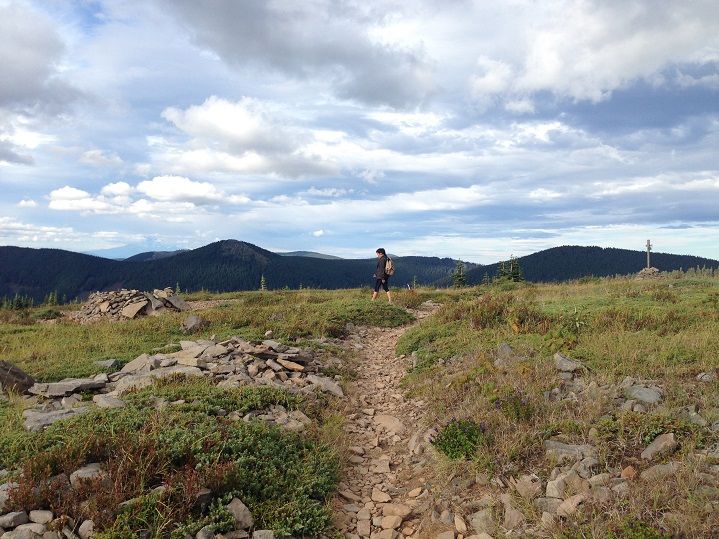 We met a nice hiker who was going southbound from Harts Pass to Ashland near the talus slope on Indian Springs. Where there is a nice view of Chinidere: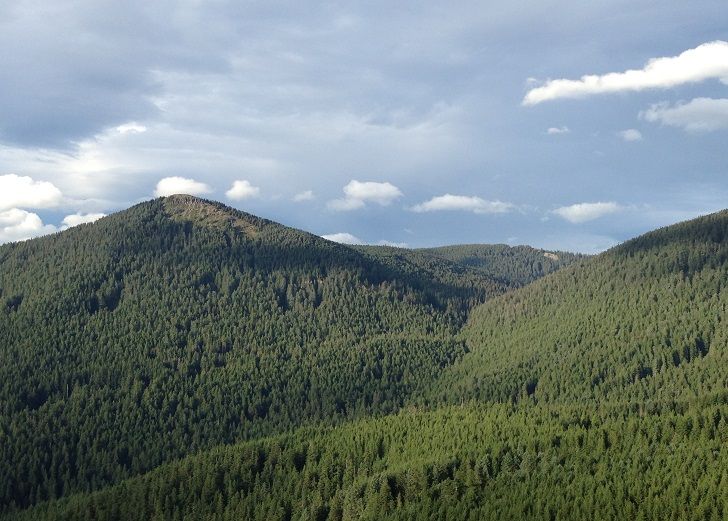 Jojo after hitting Eagle Creek and me at Inspiration Point: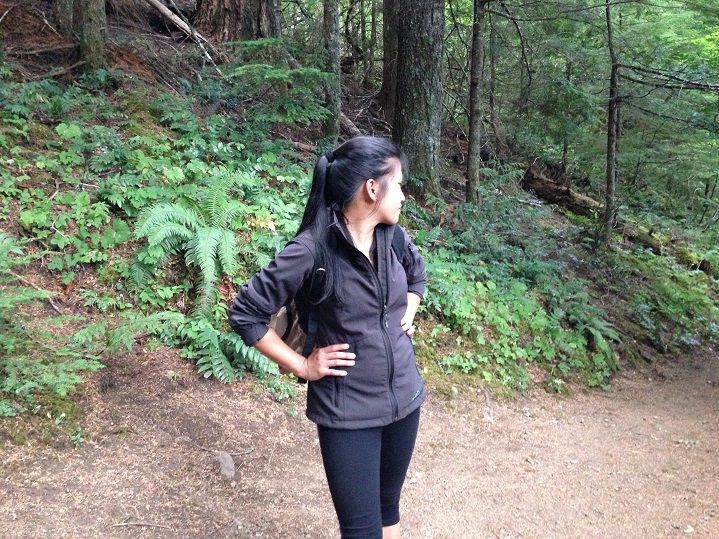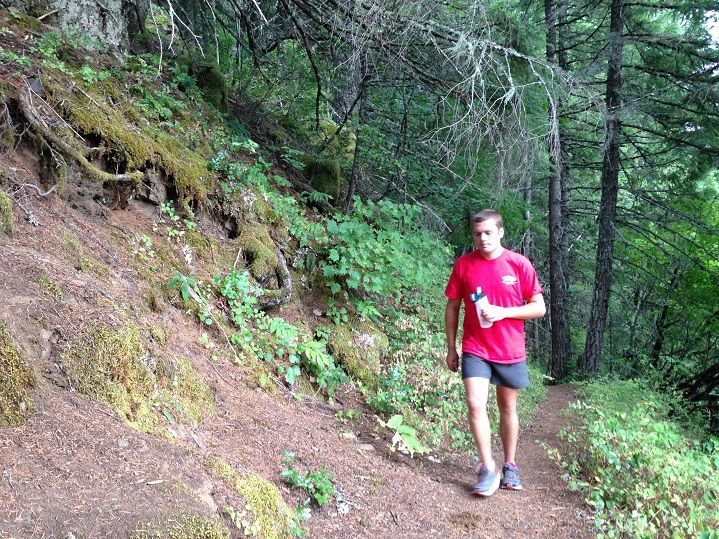 Both of us wanted to get the Twister Falls/vertigo mile section out of the way before dark so we pushed on and barely made it past the falls before night really settled in. By the time we hit Tunnel Falls it was pretty dark in the canyon and we were trying not to wake up any sleepy campers at the various sites along the way. There are some seriously horrifying(and ugly) creatures that hang out in the cave at night: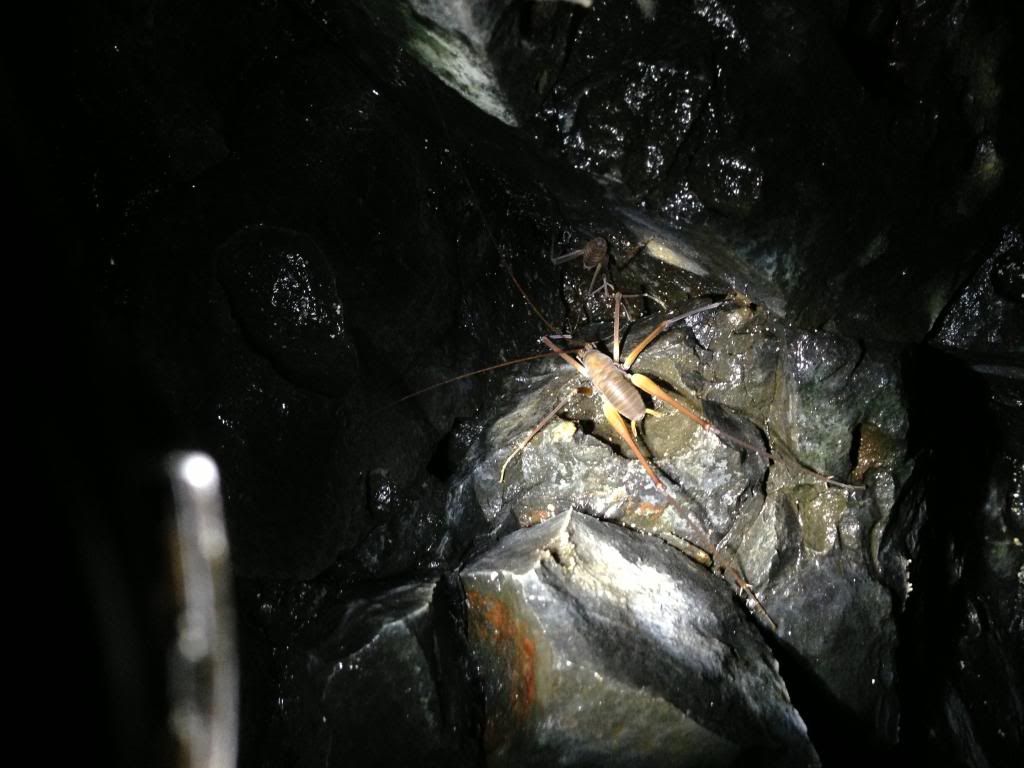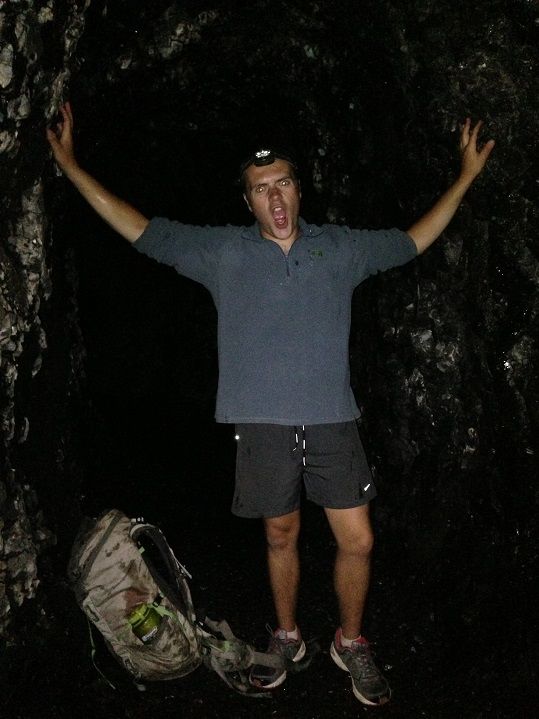 Not many pics until we got back to the TH after 10 pm and waited for my brother to pick us up. The dynamite was here almost 100 years ago:
It felt good to get back to EC, lounging on one of the picnic tables and feeling good after another awesome day: