As my car was stolen from out front of my house Thurs night/Fri morning
, I hitched a ride onto Peder's annual Whittier trip in order to get into the high country this weekend. I got my friend David to come, and was psyched to be hiking with Ben again since our schedules don't match up anymore. Steve, and, of course, Peder, the man himself, rounded out the lineup.
We left Portland at 4:30am and got to Norway Pass around 7. Everything was socked in as we began the hike.
But we broke through the clouds up at the junction with the lakes basin trail.
Ben and I stopped to do a little alpine climbing.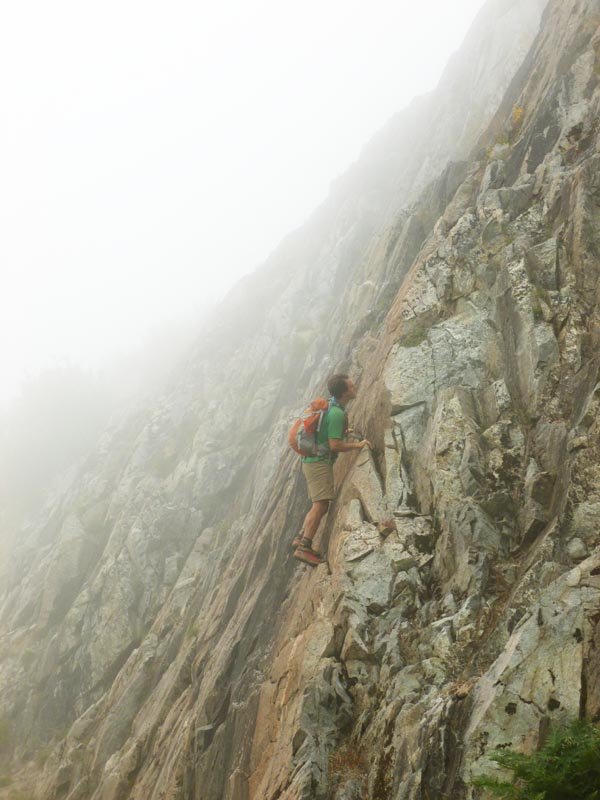 Then we hit the lakes basin.

View of the backside of the Whittier ridge from the west end of the lakes basin, before we started up to Whittier.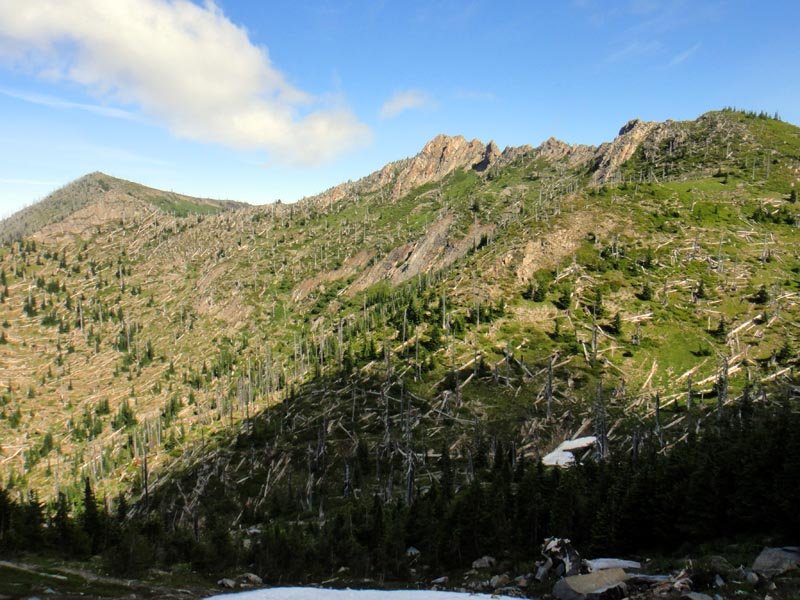 Ben and I did a little scrambling to gain the ridge.
Checking out Coldwater Canyon.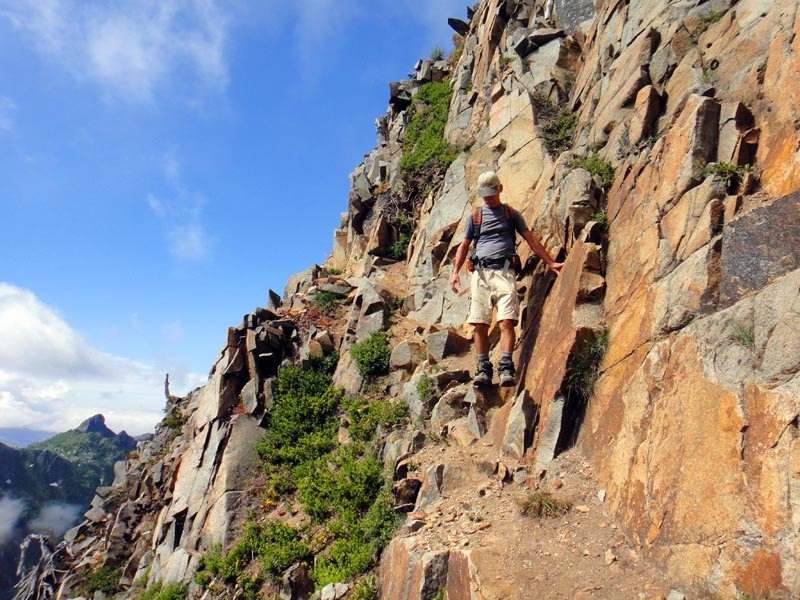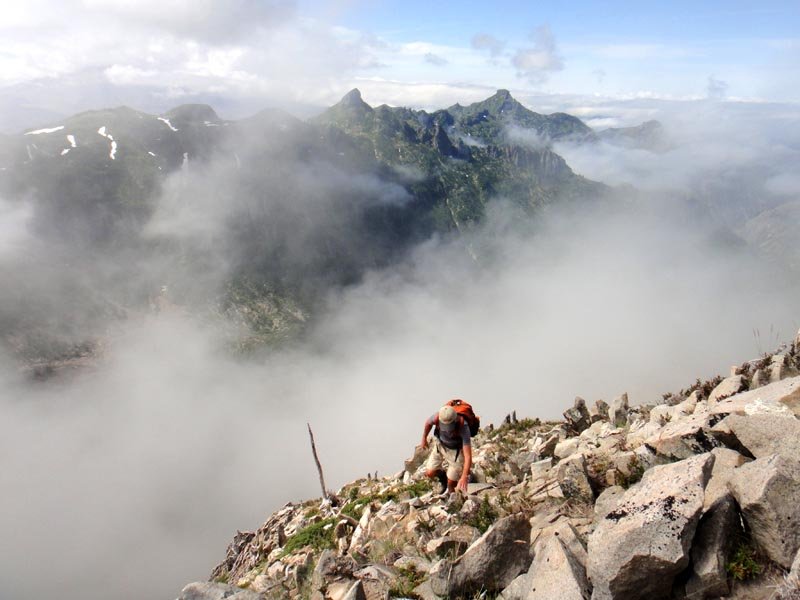 We were hit by occasional gale force winds.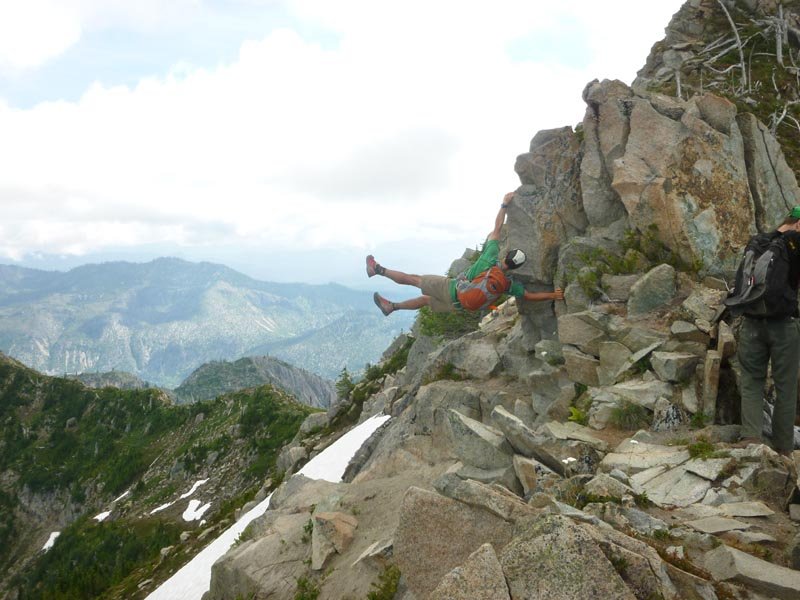 Gaining the summit.
Ben and David on the south summit. (Mt. Margaret in the background.)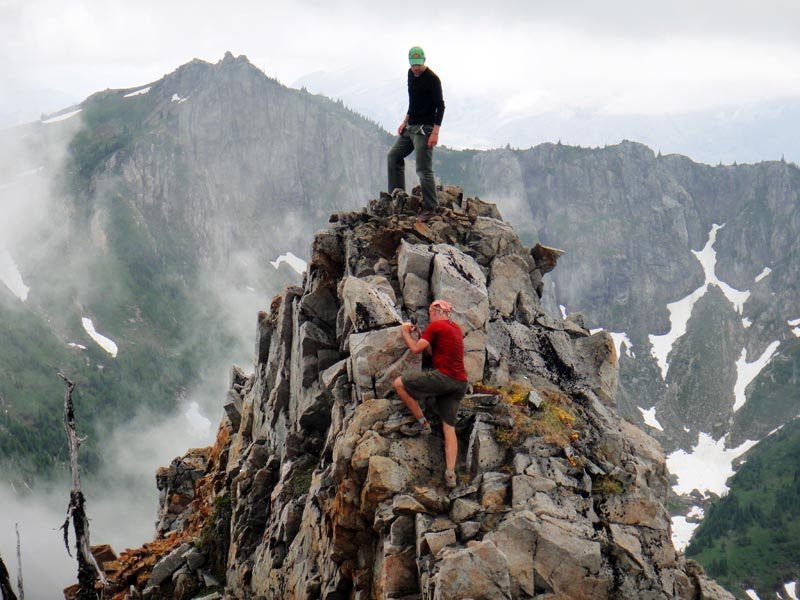 Rest of the group back on the regular summit - possibly looking for a bottle of champagne Peder said Roy was going to leave up there for us? No dice!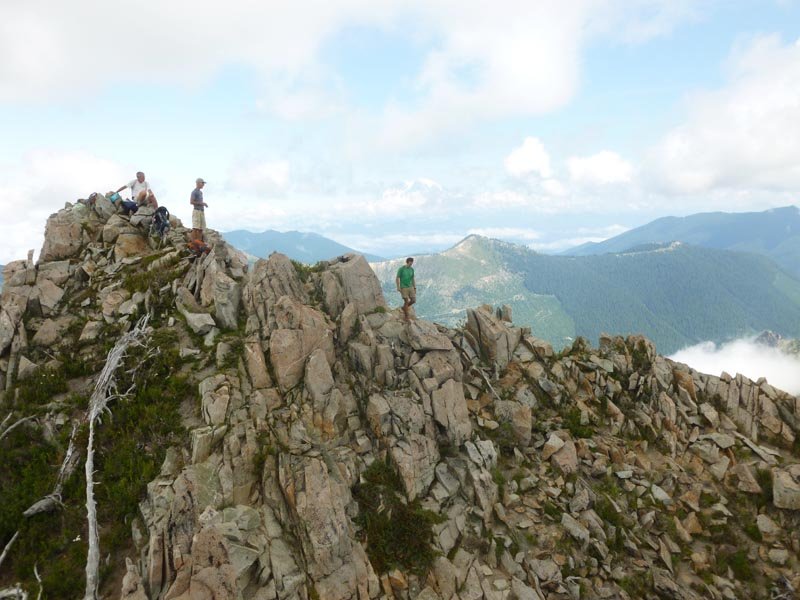 South summit fun.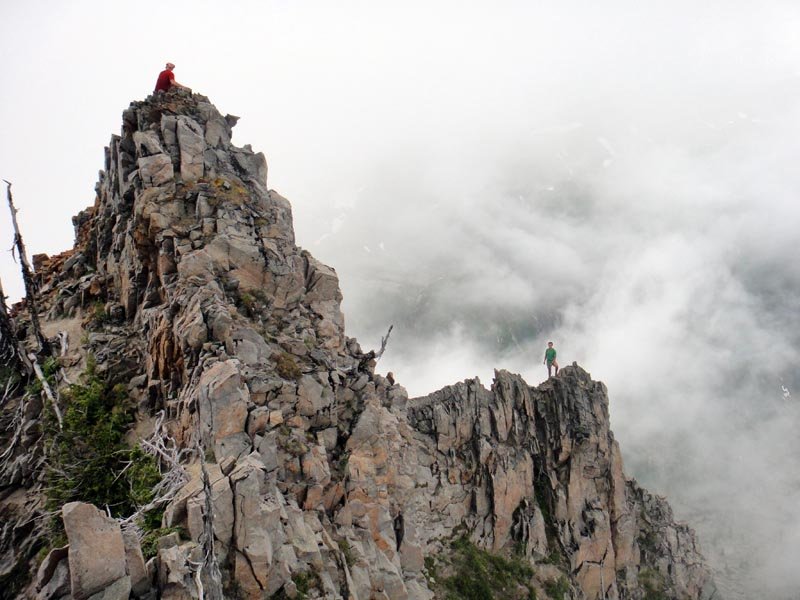 Then down to the three gendarmes. (L-R: south, middle, north)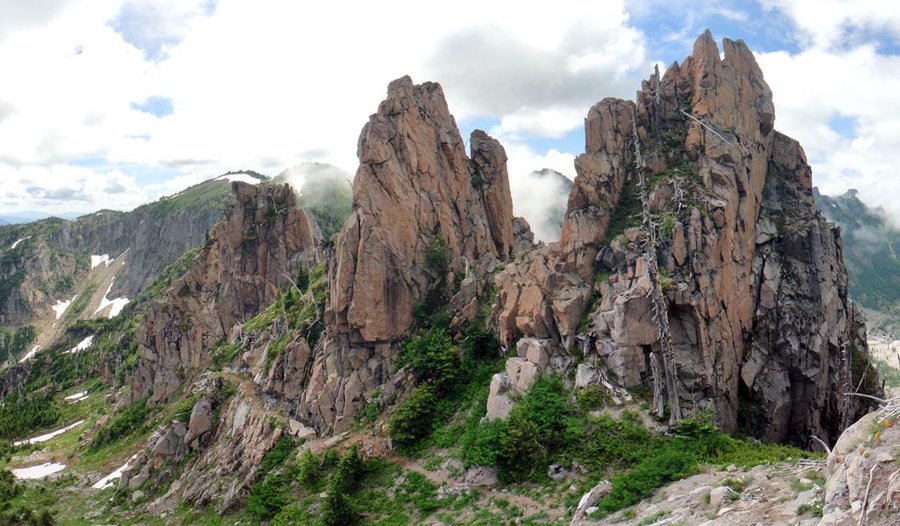 Ben and I went up north first.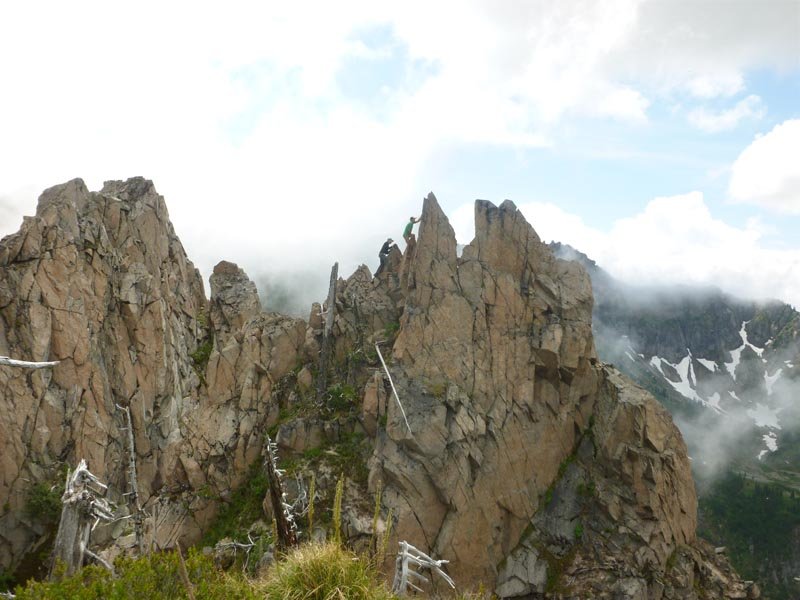 Good rock but bad exposure. Don't try this at home, we're experienced rock climbers, etc etc.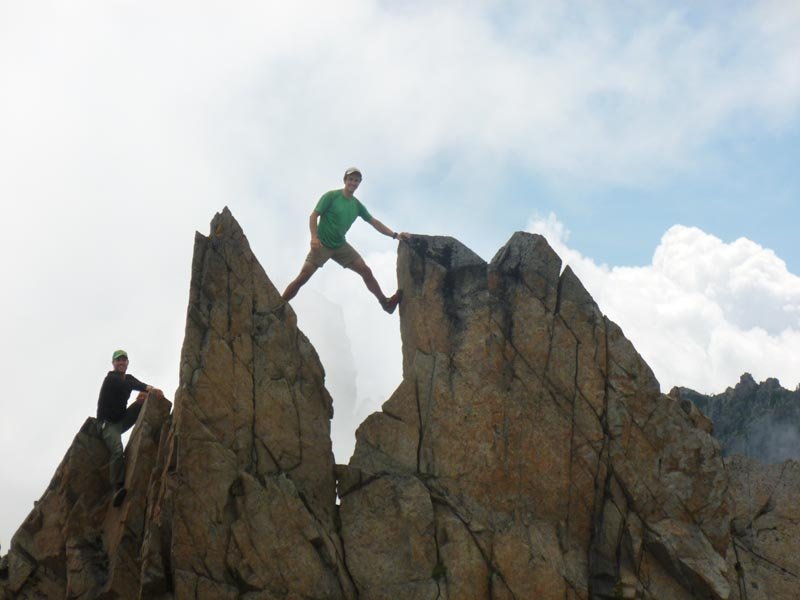 David above the "scary" part of the trail, below the south gendarme.
On top of the south gendarme.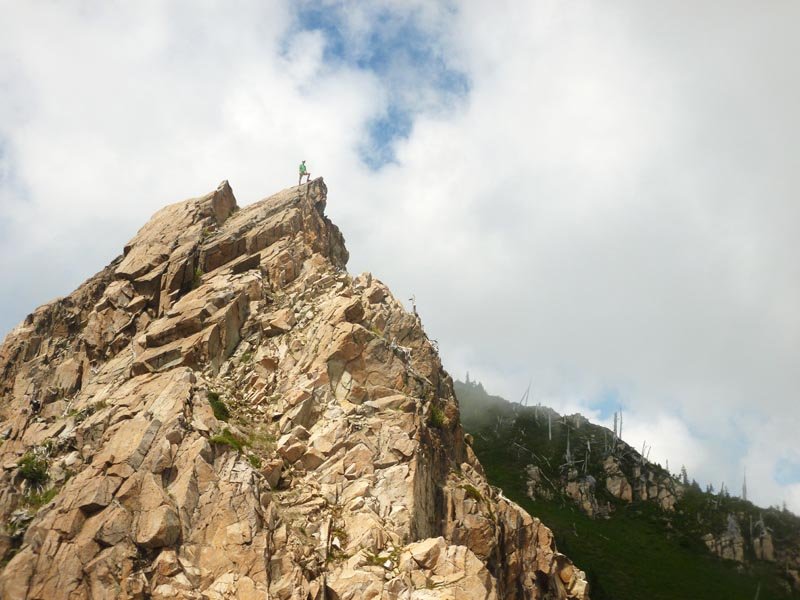 A camouflaged Ben downclimbing.
Great wildflower action out there right now.
These elk hunters were pushing their gear up the hill on mountain bikes. They were going to push said bikes across the Whittier ridge until Peder informed them that would be impossible and had them turn around...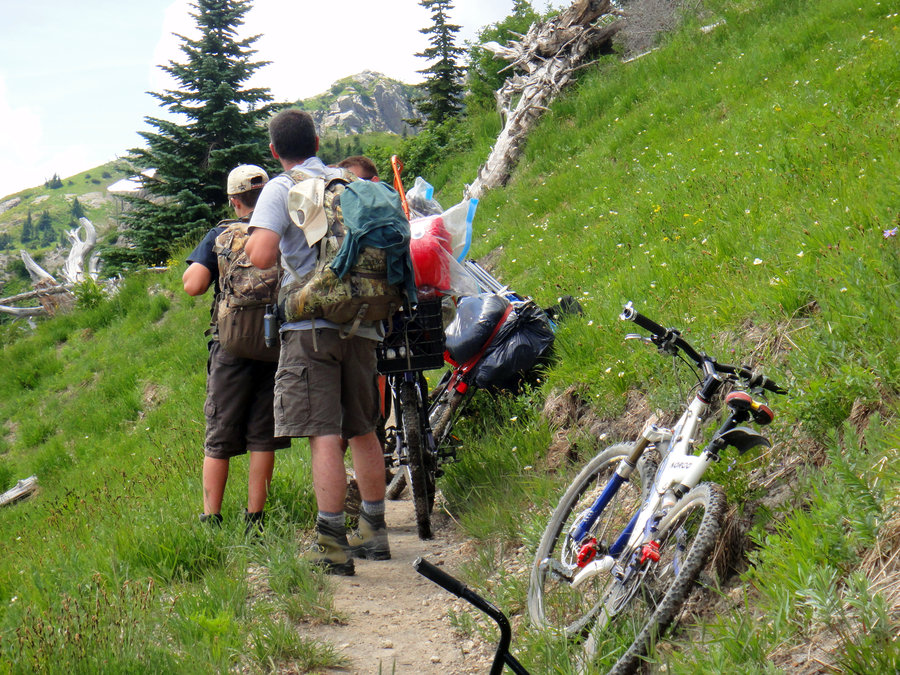 Hikin' out.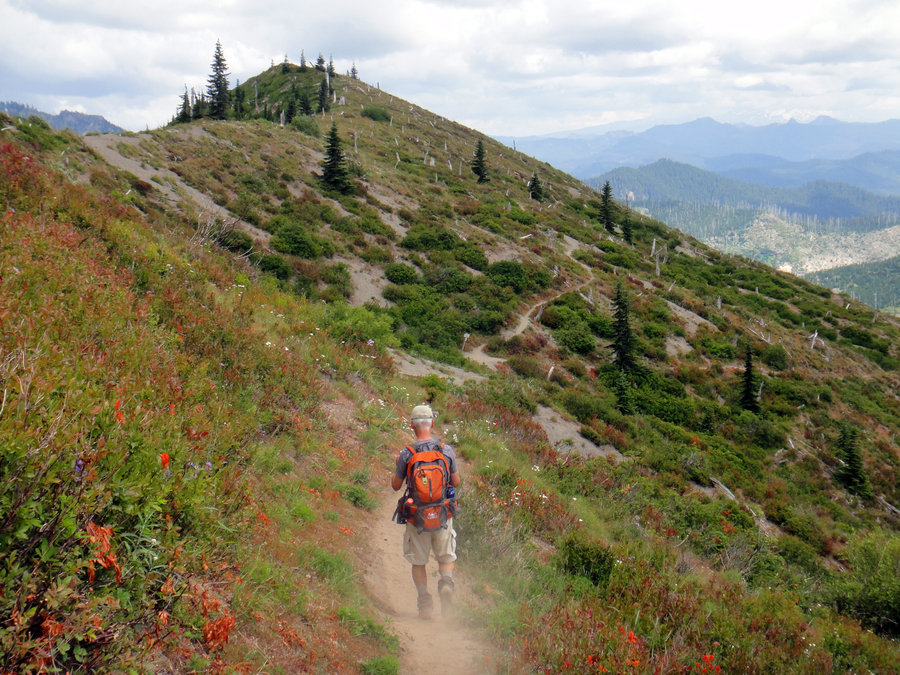 The 14-15 mile loop went pretty fast, and we were back at the car by midafternoon. Huckleberries are out and about but not ripe to my satisfaction yet. Ben crossed the ridge two weeks ago and apparently the snow has substantially diminished - it's mostly gone now, and we never had to walk on it. The Whittier trail itself also seems to have been further improved since I last did it two years ago - there are more rock steps in place, and the trail in general seems to be well worn in. This diminishes a bit of the adventure that it used to be back when it was a "closed" trail, but it's still a blast as usual.