Went up with my dad on the 20th. Both of us had climbed Adams in the past but never got a chance to do it together. We arrived at Cold Creek Campground to find every parking spot full, but we were able to find a spot after moving a small log. Before heading out I checked around the parking lot to see if my friends truck was there (My friend and his dad went up 19th - 20th). I did find it and on the way up to Lunch Counter I passed above him and yelled down to him but he didn't hear me. At Lunch Counter we set up our tent and found a small stream of water to refill. After unpacking and getting my backpack ready for tomorrow we watched about 100+ hikers going up and coming down from the summit. Was the busiest day I have seen on Adams. I stayed up late to watch the stars and enjoyed a few beers (Fort George Vortex IPA & 21st Amendment Back In Black). After a few hours of watching the stars I decided to lay down and get some sleep.
I woke up before sunrise and saw at least 30 people heading up towards the false summit with headlamps on. My dad was already up and we both decided to get ready and set out before sunrise. I quickly reached the first ridge before the false summit and saw my dad below still coming up and decided to go on without him knowing he would catch up. On top of the False summit I couldn't see him anymore and waited until he crested over the first ridge. Once he was in view I headed up to the summit. I reached the summit at 9:20 am and hung out with a few other hikers for 15 minutes, took some pictures for other climbers, then hiked to the east overhang to see the east slope of Mt Adams and
castle
rock
. Around 10:00 am I could see my dad heading up the final slope of the summit and I headed over to him. 10:05 am he reached the summit and another climber took our picture.
Ready to go
My friend yelling back to his dad as he passed on a ridge below me.
This plane flew over the summit at least 4 times within two hours.
Below Lunch Counter
Looking over the ridge below Lunch Counter
Tons of people still heading up to the summit as I got to Lunch Counter.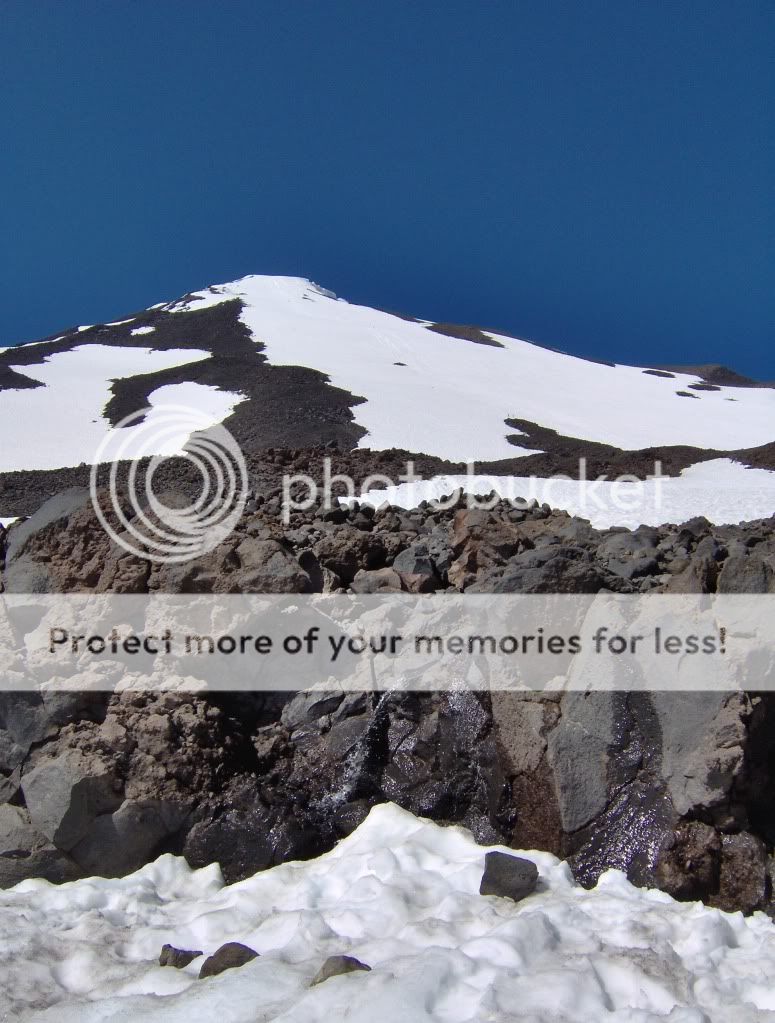 Running water at Lunch Counter
My dad decided to lay down once he got to camp
Angry guy heading into Lunch Counter
Right before the sun set
Sun set
People in the morning heading for the false summit with headlamps.
Mt Adams Shadow
Sun just rising before I hit the false summit
People on the summit taken from the false summit
Zoomed of my dad heading up for the false summit. (Red jacket)
Unzoomed of my dad heading up for the false summit. (Red jacket)
Snow formations on Pikers Peak
My dad and I on the summit
Myself on the summit
Mt Adams east slope
Mt Adams east slope and
Castle
Peak
Little Mt. Adams
Me waiting at the false summit on the way down for my dad