Did a rare summer hike on the coast during one of our heat waves earlier this month when temps on Mount Hood were forecast to be in the upper-80s... too warm for me! Took the Cape Falcon Trail from the north trailhead at Oswald West State Park to the cape viewpoint and a bit further beyond along the Coast Trail to a pocket view of the true Cape Falcon. Lovely trail, lots of roots! As I've said before, the coast has two hiking seasons: mud and roots! But I'll take roots over mud any day.
The old growth Sitka Spruce forests along this trail are quite beautiful right out of the gates. After a short walk along a canyon wall, the trail comes to this junction, where I turned right and headed out to the cape.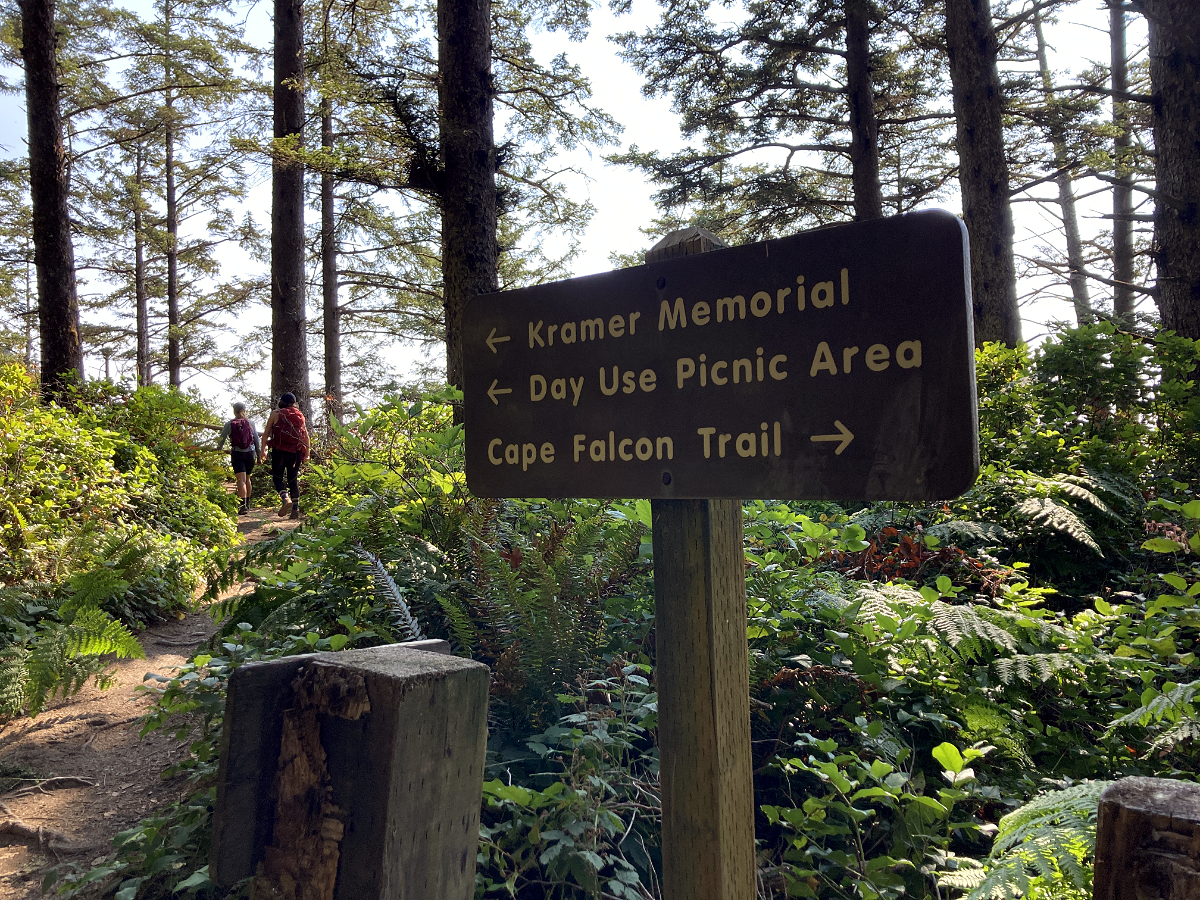 Soon, view of Short Sand Beach open up through the trees as the trail heads out onto the cape, proper.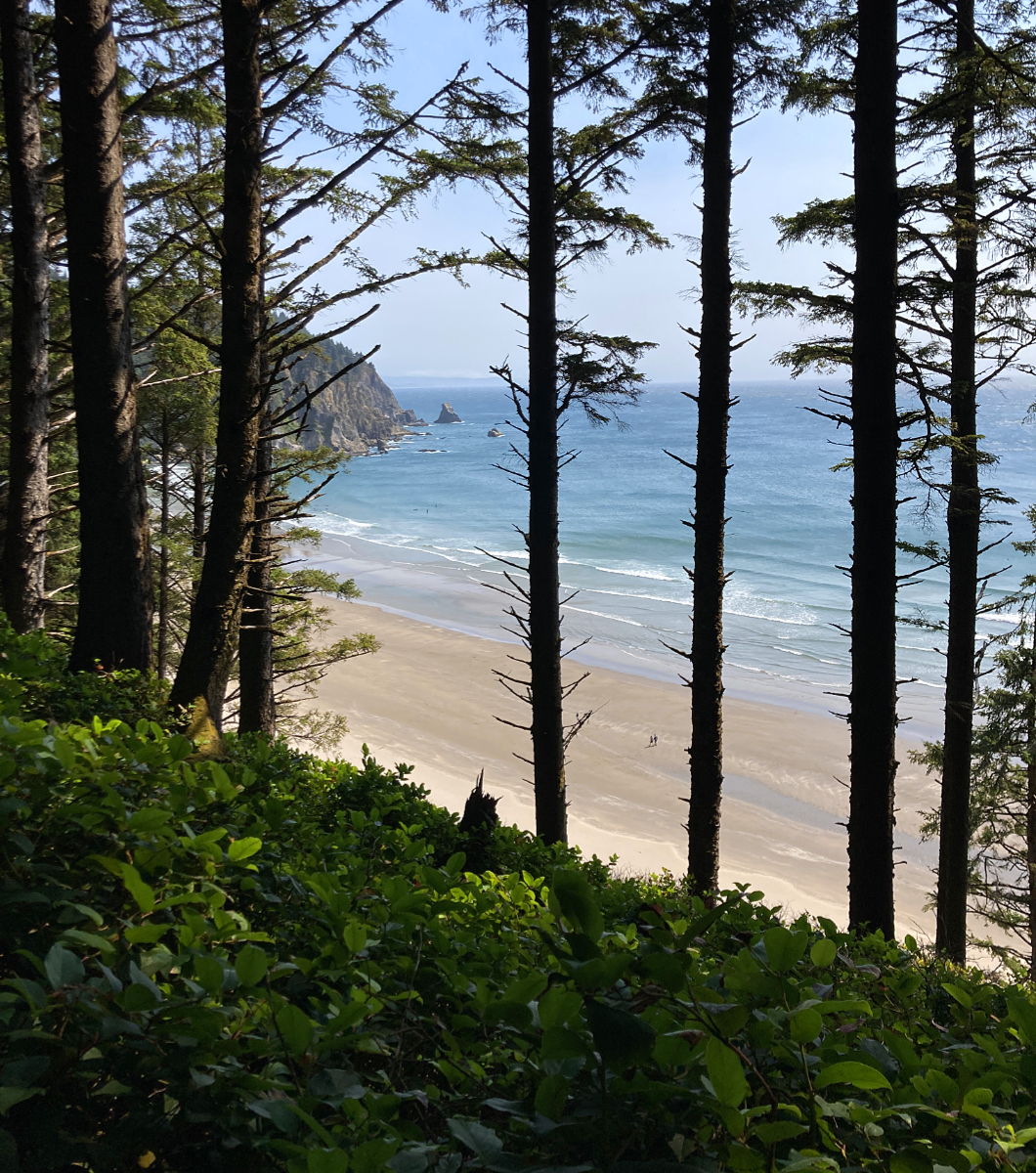 If this trail were a ship, it would be named the S.S. Rooty McRootypants...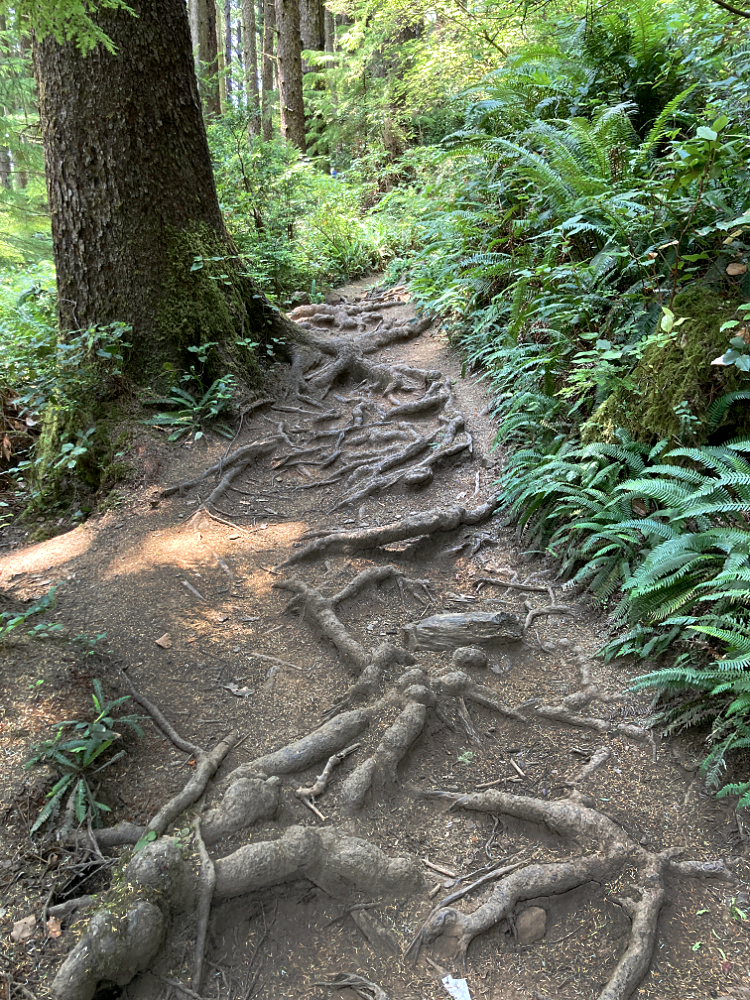 After some very pretty traverses through ancient forests, the trail abruptly reaches salal thickets. The good news? OPRD (or perhaps volunteers?) have recently trimmed the route here -- especially help in rainy weather, when pushing through Salal can really soak you to the skin...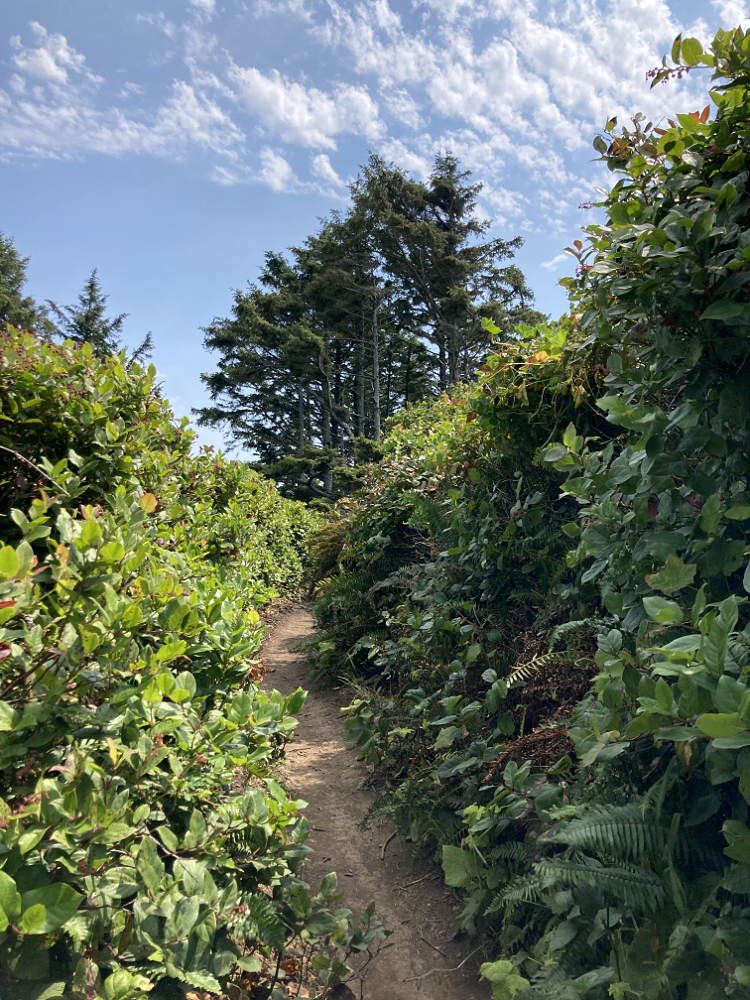 Salal berries in peak form -- edible, but sort of mealy to my taste. Maybe in a jam?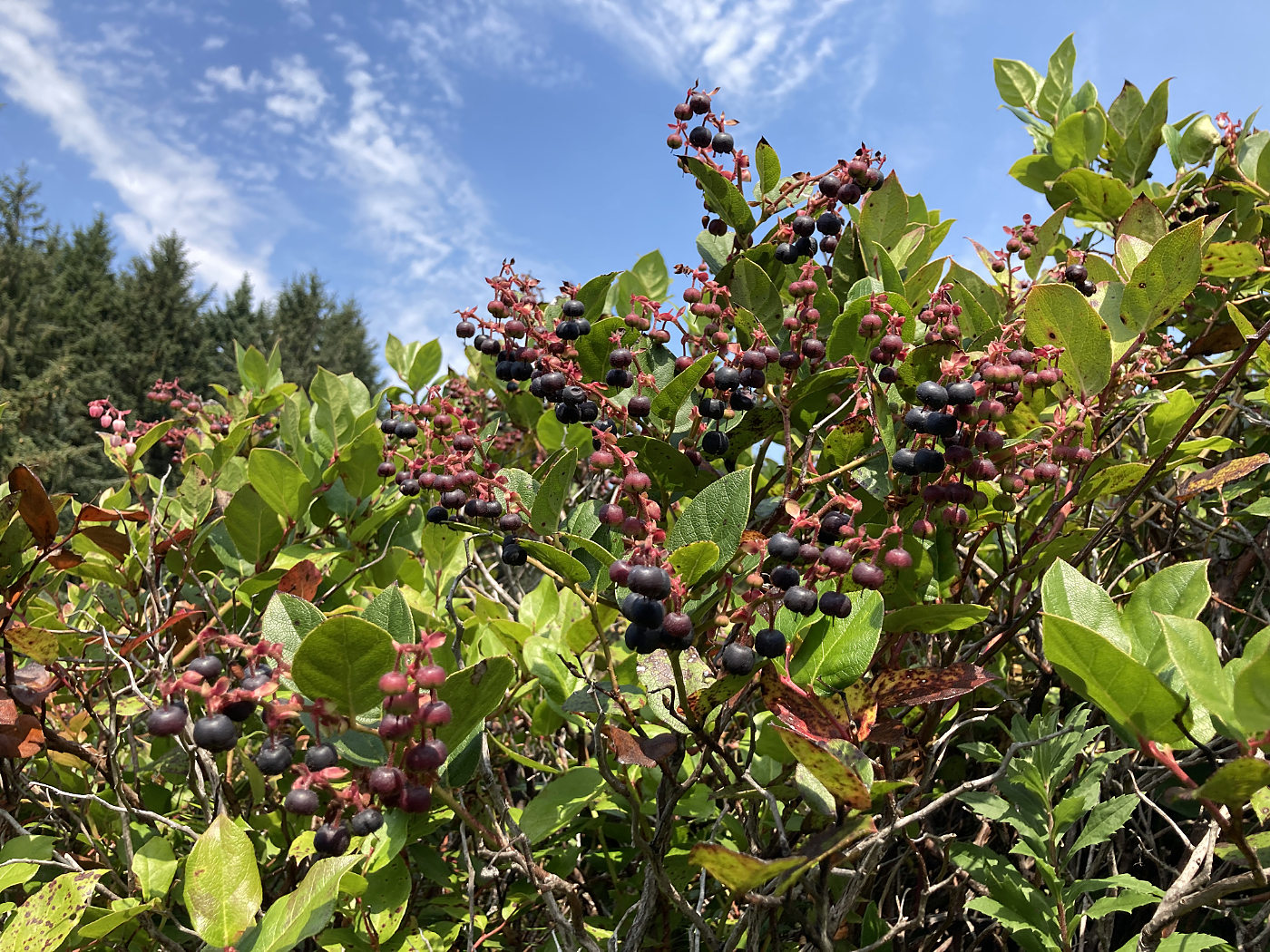 Looking south from Cape Falcon across Smuggler Cove toward Neahkahnie Mountain: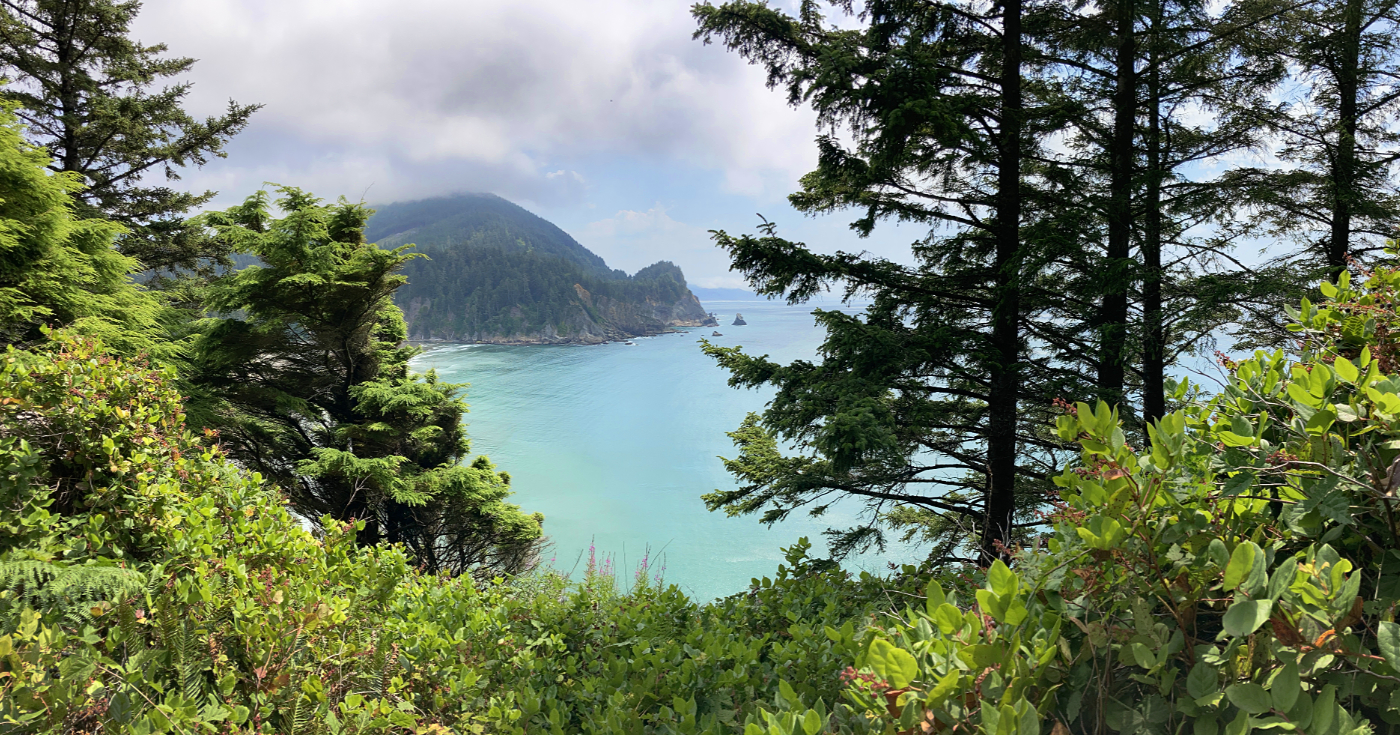 There's a really cool, not-so-recent landslide along the south wall of Smuggler Cove: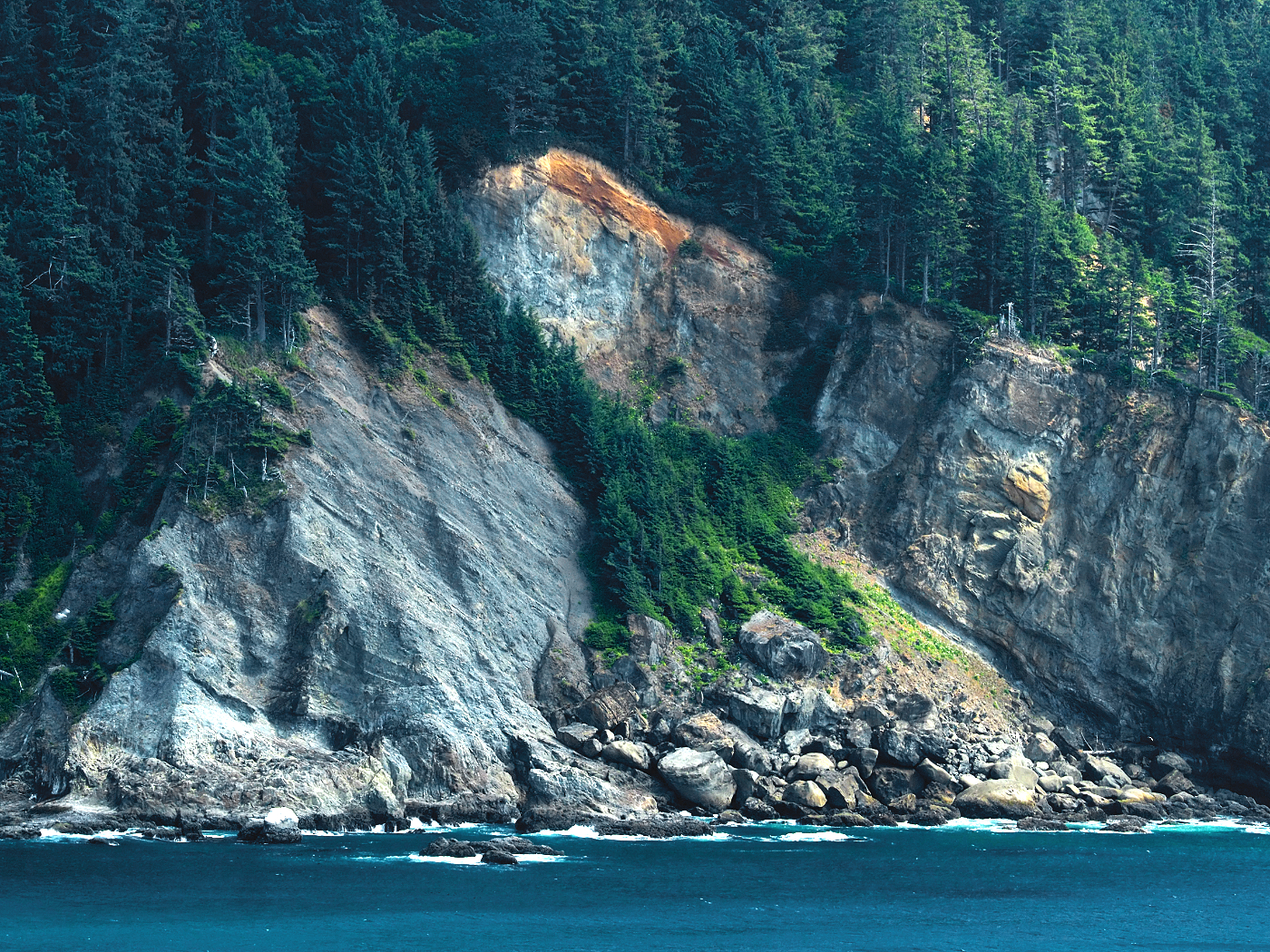 Head north from the Cape Falcon viewpoint spur and the Salal gets thick FAST... but there's a neat pocket view of the westernmost extent of Cape Falcon along this part of the Coast Trail if you're willing to go out on a very large Sitka Spruce limb...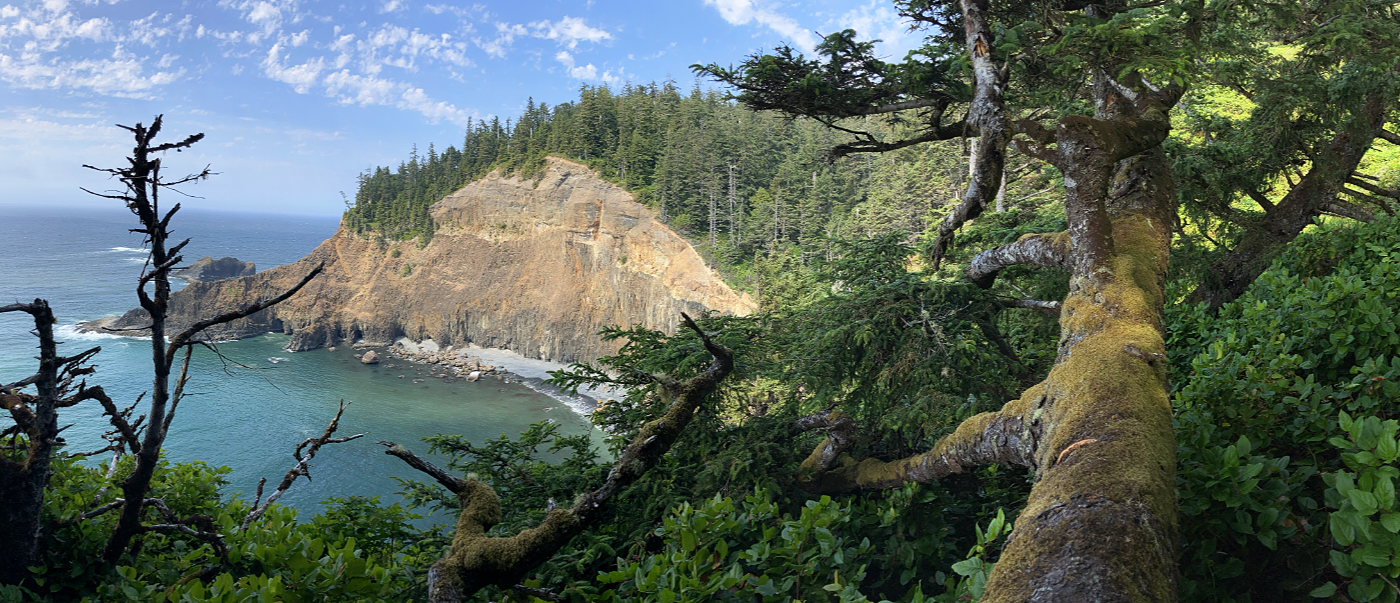 Watch your step on this trail -- including on that last pocket view -- there are huge drop-offs concealed by the dense undergrowth. I saw a couple people with off-leash dogs. Against the regs, of course, but also just a bad idea here due to the exposure.
-Tom