A bit late on this, but since there wasn't any recent updates, I thought some people may be interested. Backpacked in the Goat Rocks from 7/20 through 7/24, and things were looking great! Snow is almost gone (more like in mid-August) but flowers are just ahead of schedule, and the next 2 weekends should be the best.
Goat Lake has a nice chance to get ice-free by the end of this summer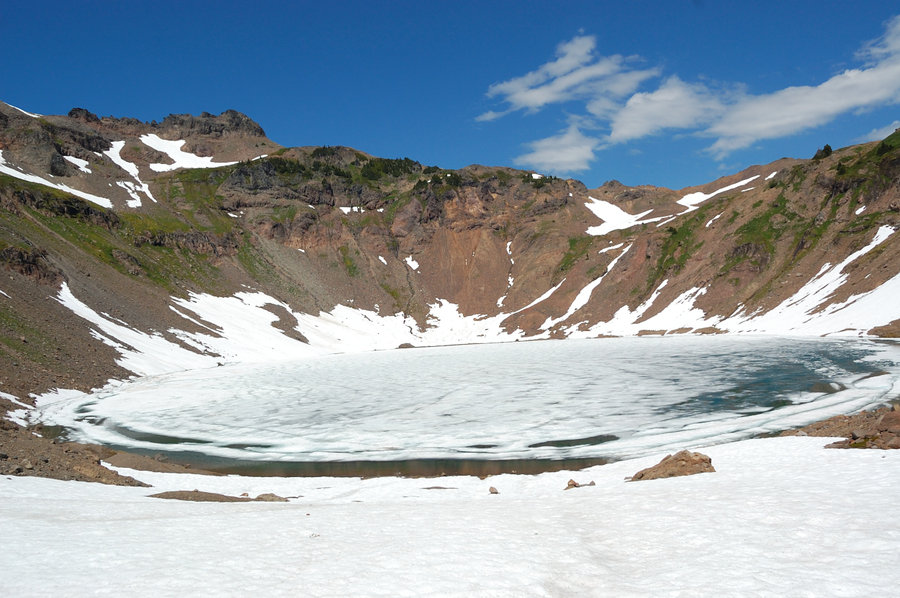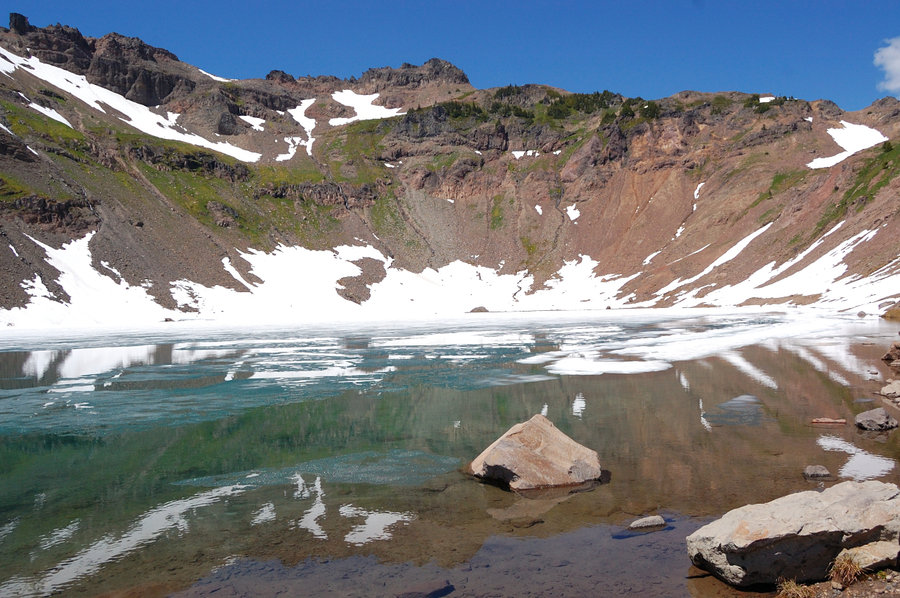 The meadows were mostly green, but roughly 1-2 weeks from now it will be another story!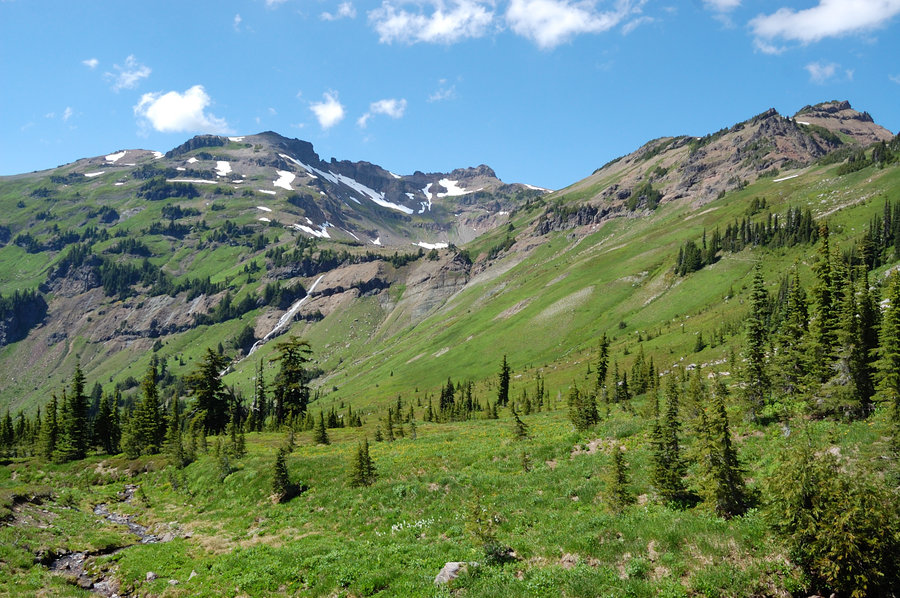 Obligatory picture of the water slide..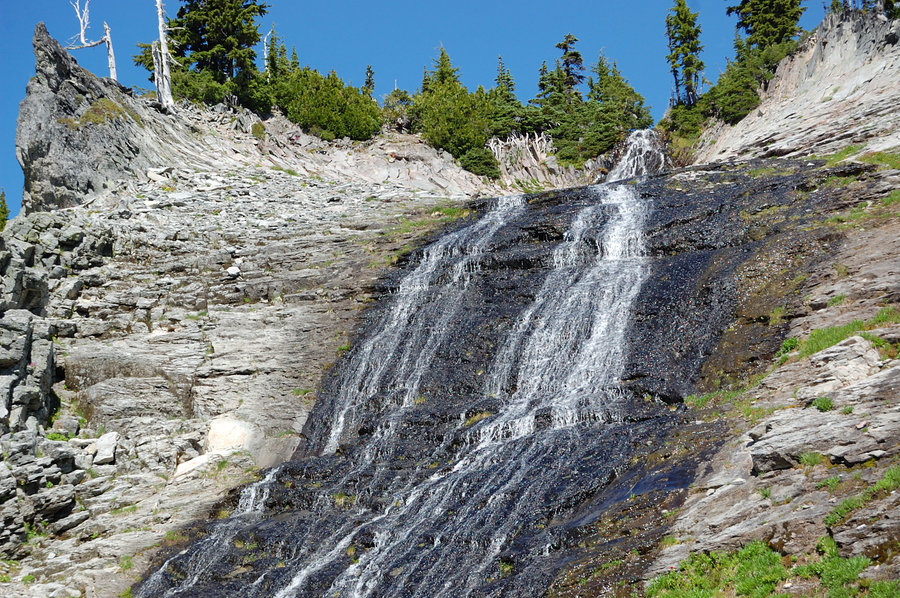 Meadows at 6400' on Snowgrass trail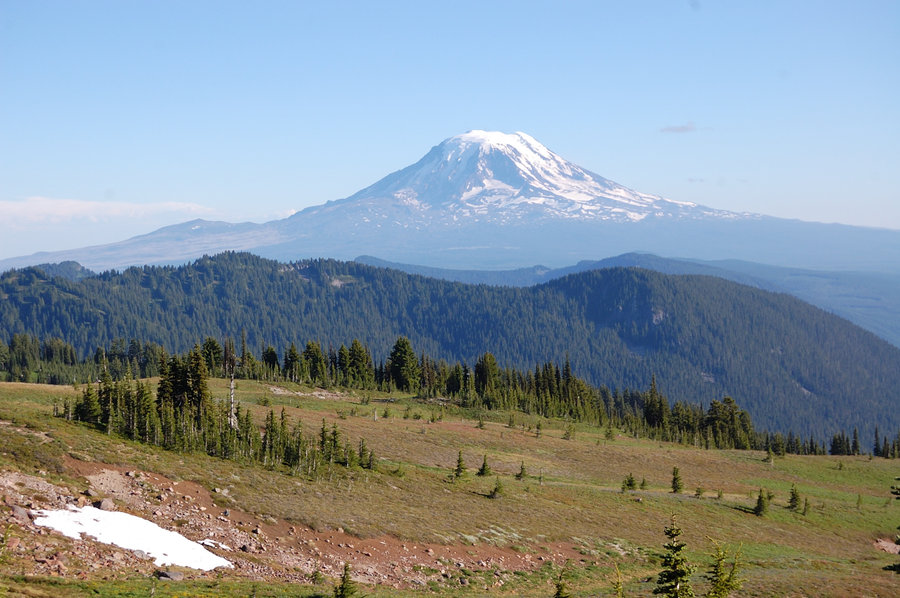 Sighted some marmots and goats, as usual. The goat pics were from false summit just below Hawkeye Point - abandoned my summit plan because I didn't want to disturb & chase the animals off. Relaxed and watched them do their thing at sunset, one came to me for photo op but my DSLR didn't quite make it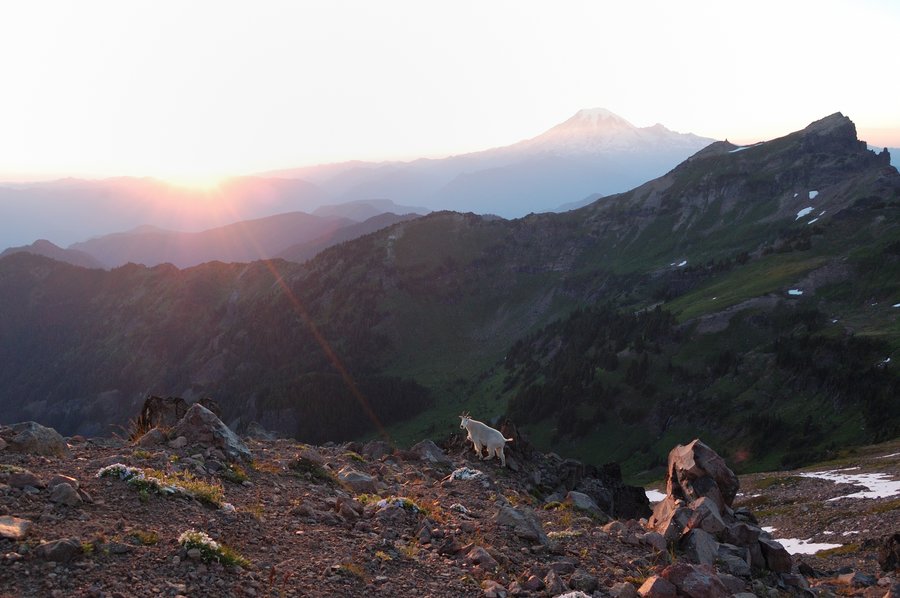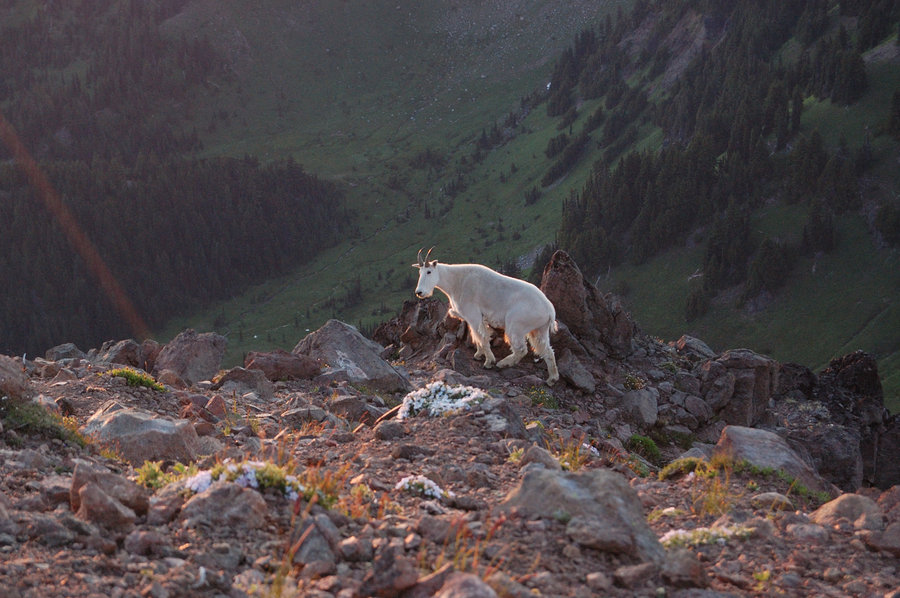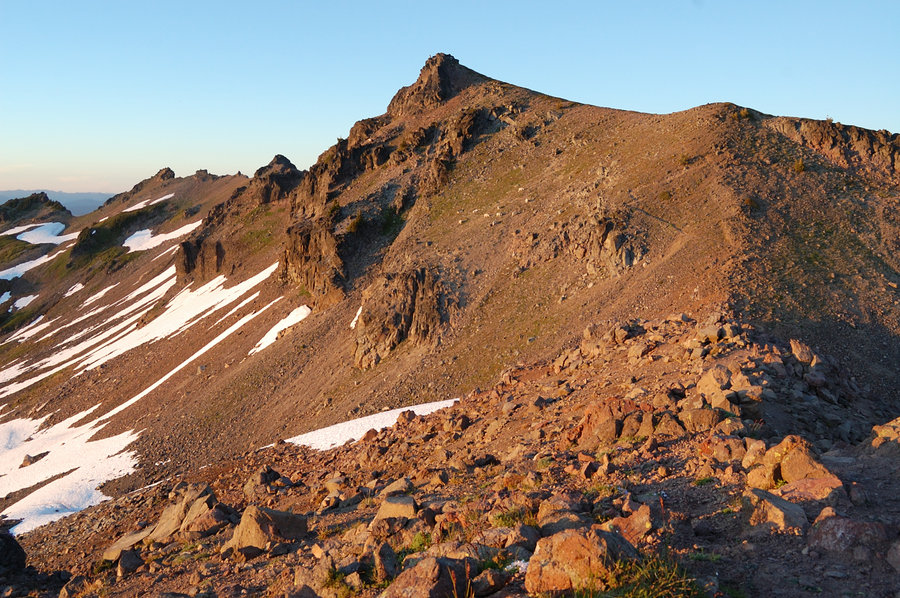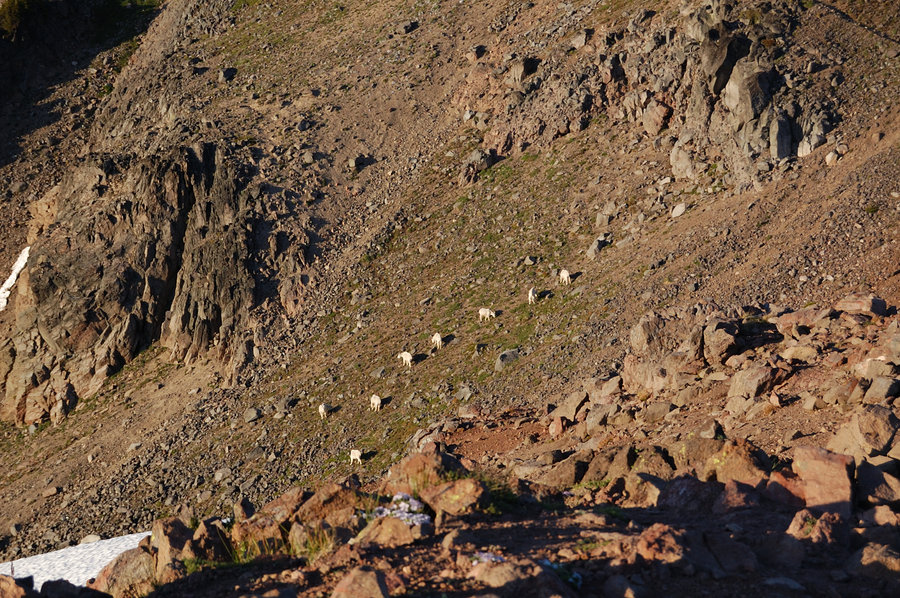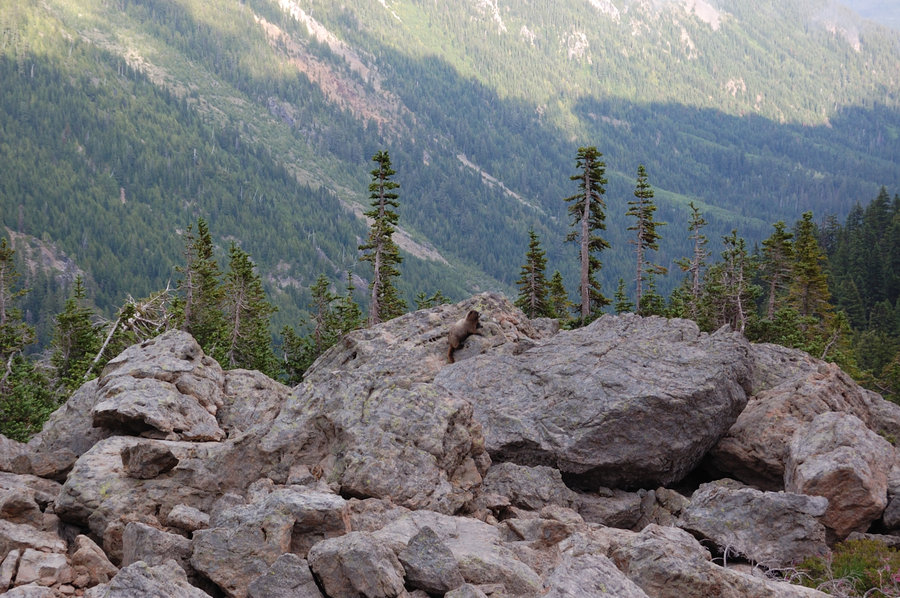 On Tuesday the 23rd, I was unexpectedly caught in the clouds - off trail and 2 passes from my camp. T-storm forecast definitely got me on high alert, but aside from 45F and cold wind everything turned out fine. The cloud show was amazing - here's a couple videos
https://vimeo.com/350670208
(just getting caught in a cloud)
https://vimeo.com/350669752
(later on - this is in Cispus Basin)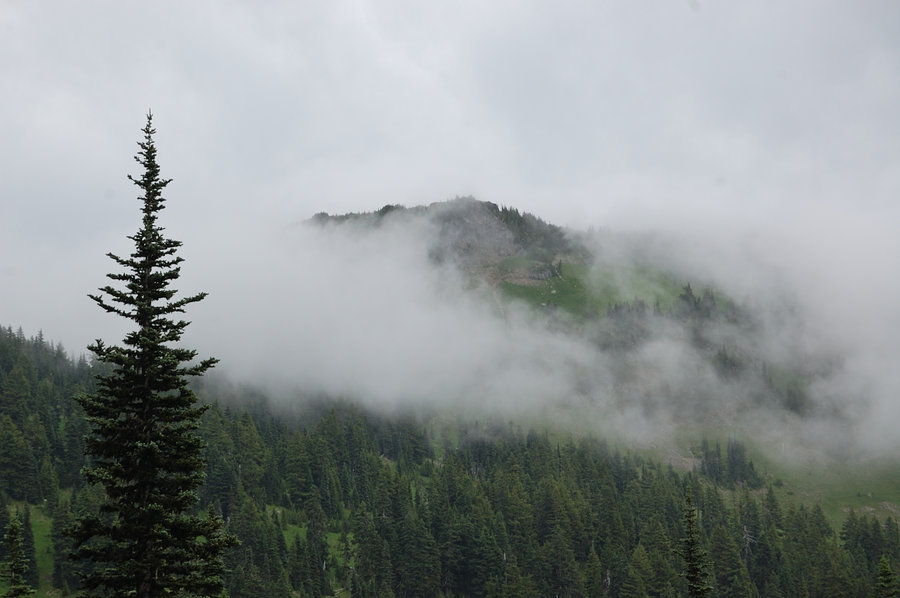 Near Cispus Pass.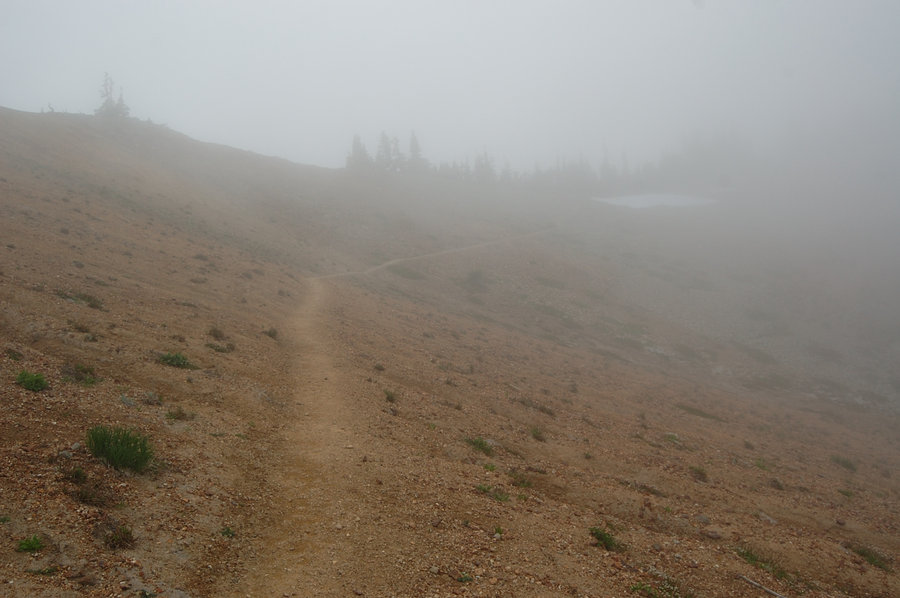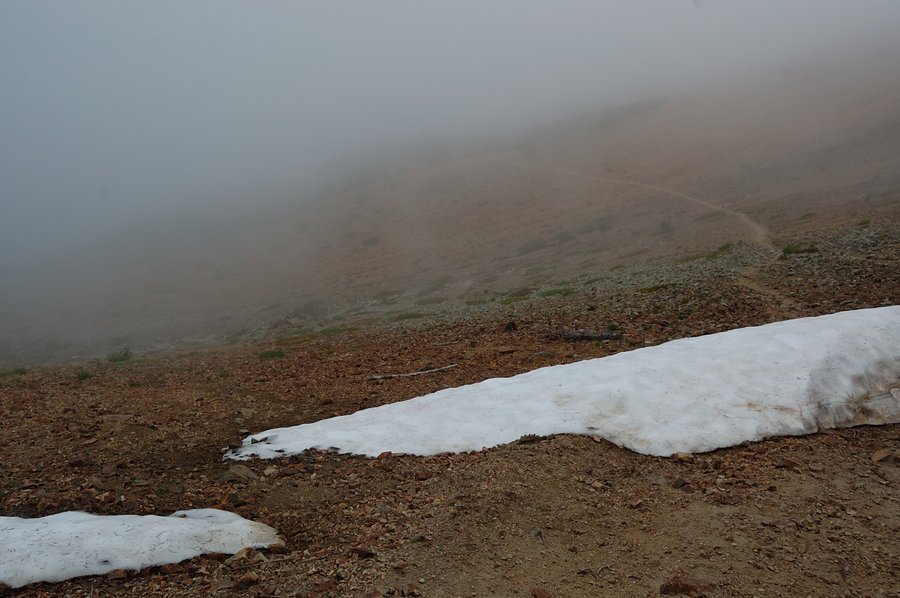 The weather parted by midnight, but it was pretty windy into next morning - glad I moved my camp 600 feet down the mountain. I saw some distant lightning in the middle of the night, but the storm passed well east of the area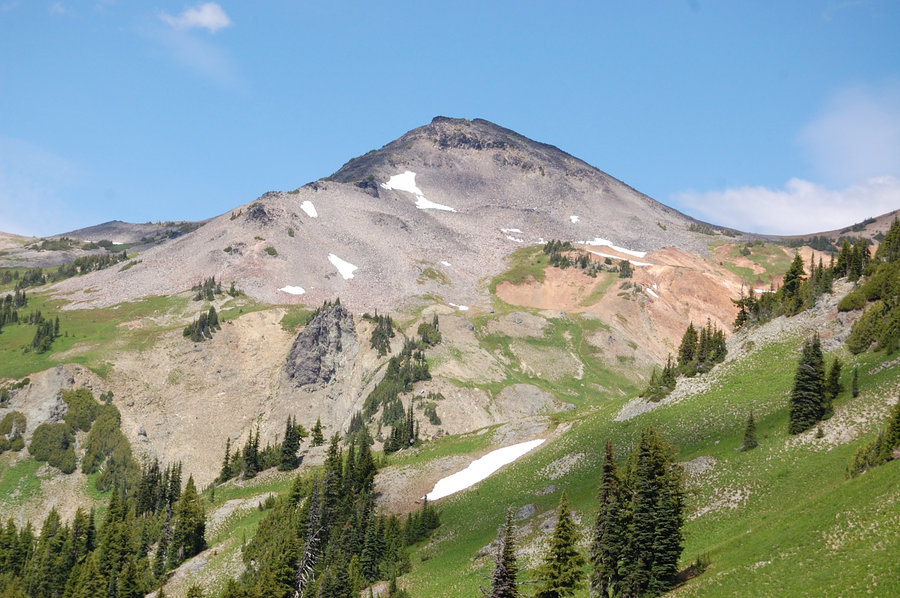 Lastly, mosquitoes may still be there, though probably past peak - remember to take you head net and repellant
(I took the former, but forgot the latter)