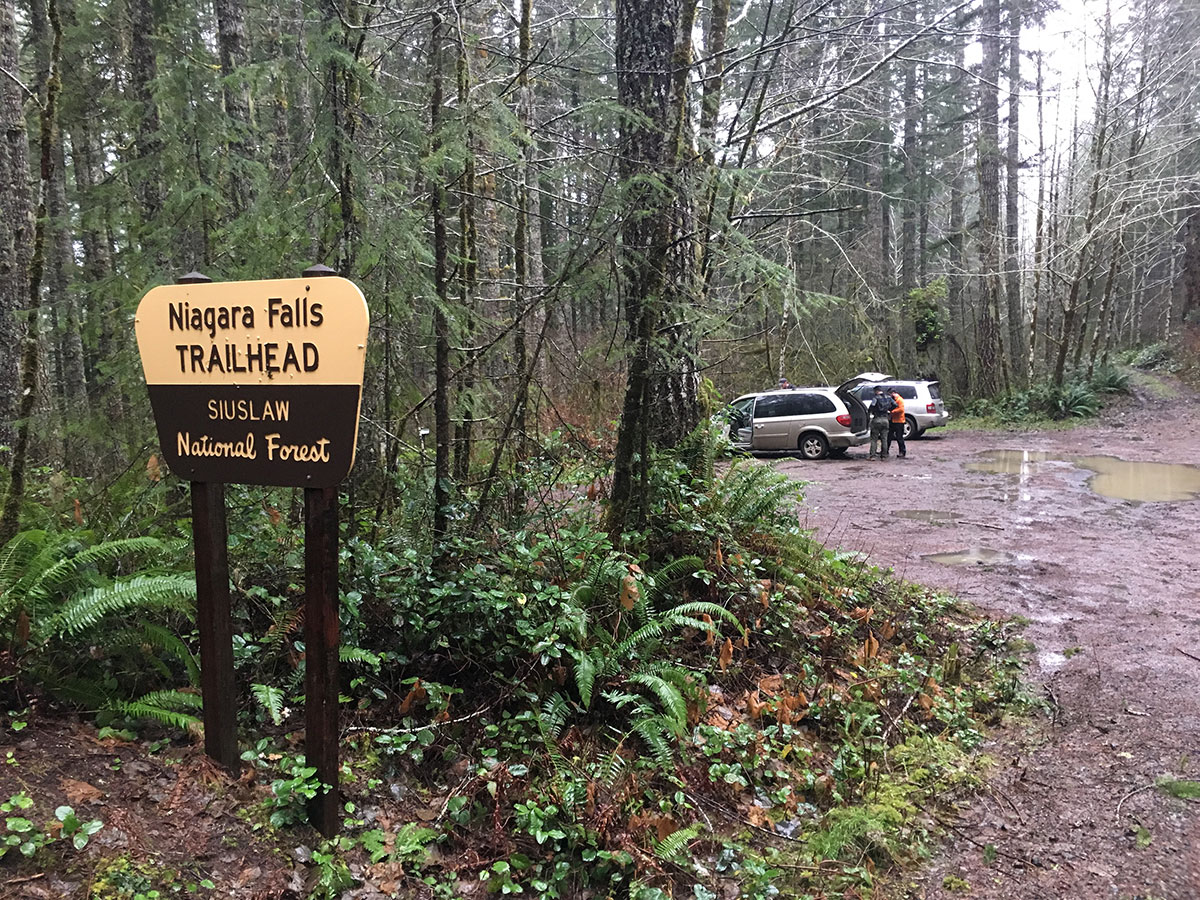 Had a nice, soggy hike in the Coast Range yesterday at Niagara Falls (the Oregon version), located in the Nestucca River drainage. It's a bit of a drive to the trailhead and an SUV would be better than a Prius, but the roads are generally in good shape and very passable.
The trail is short -- just a mile down to a viewpoint complete with picnic table at the base of Niagara Falls. The trail follows a small tributary to Niagara Creek into the canyon, crossing it three times on rustic footbridges, before turning upstream into the main canyon. Soon, tall Niagara Falls comes into view: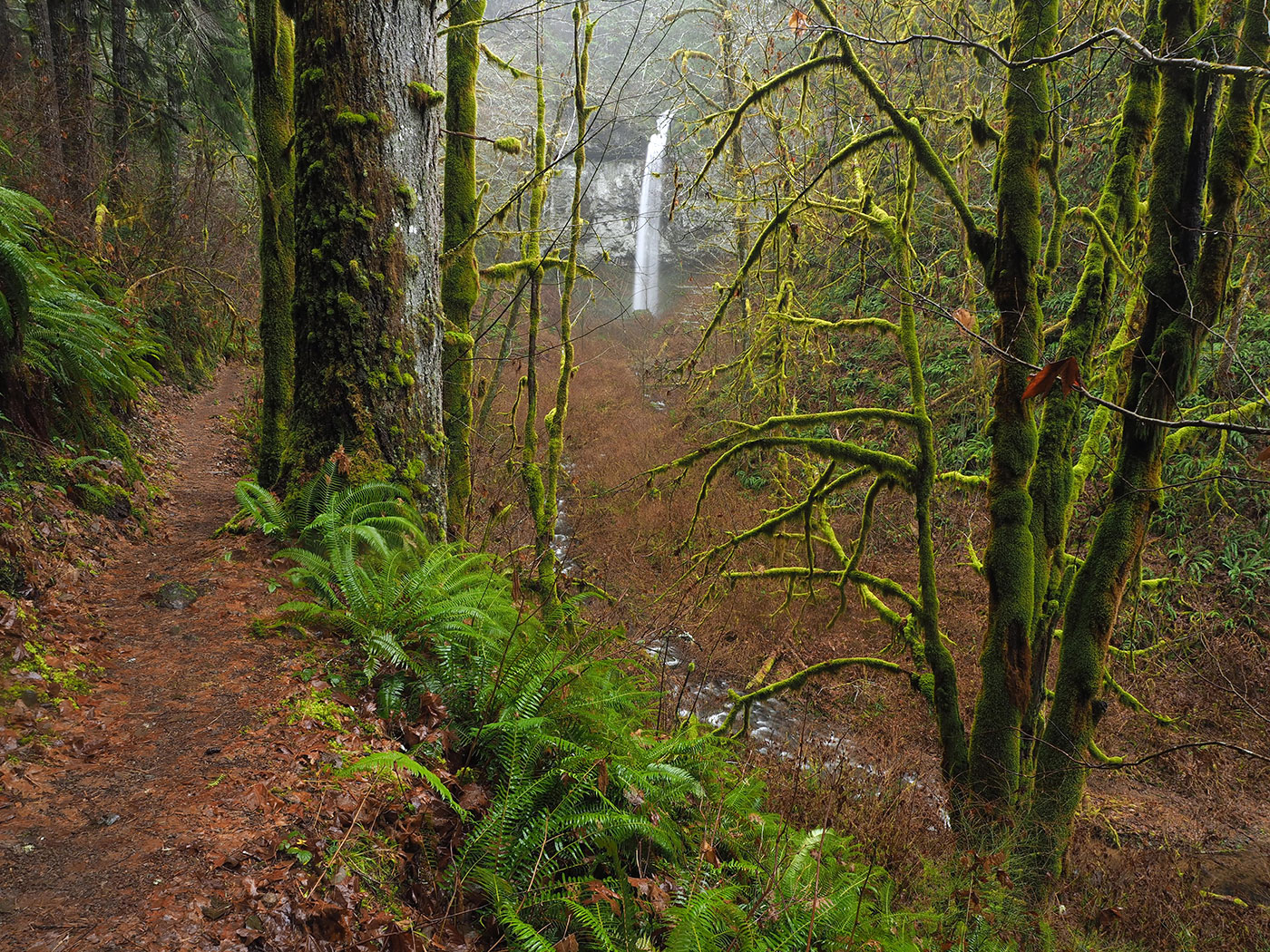 An added bonus of the hike is Pheasant Creek Falls, which abruptly comes into view as the trail rounds the corner into yet another tributary stream. The trail crosses the base of Pheasant Creek Falls on another footbridge. This falls is around 100 feet tall and quite impressive: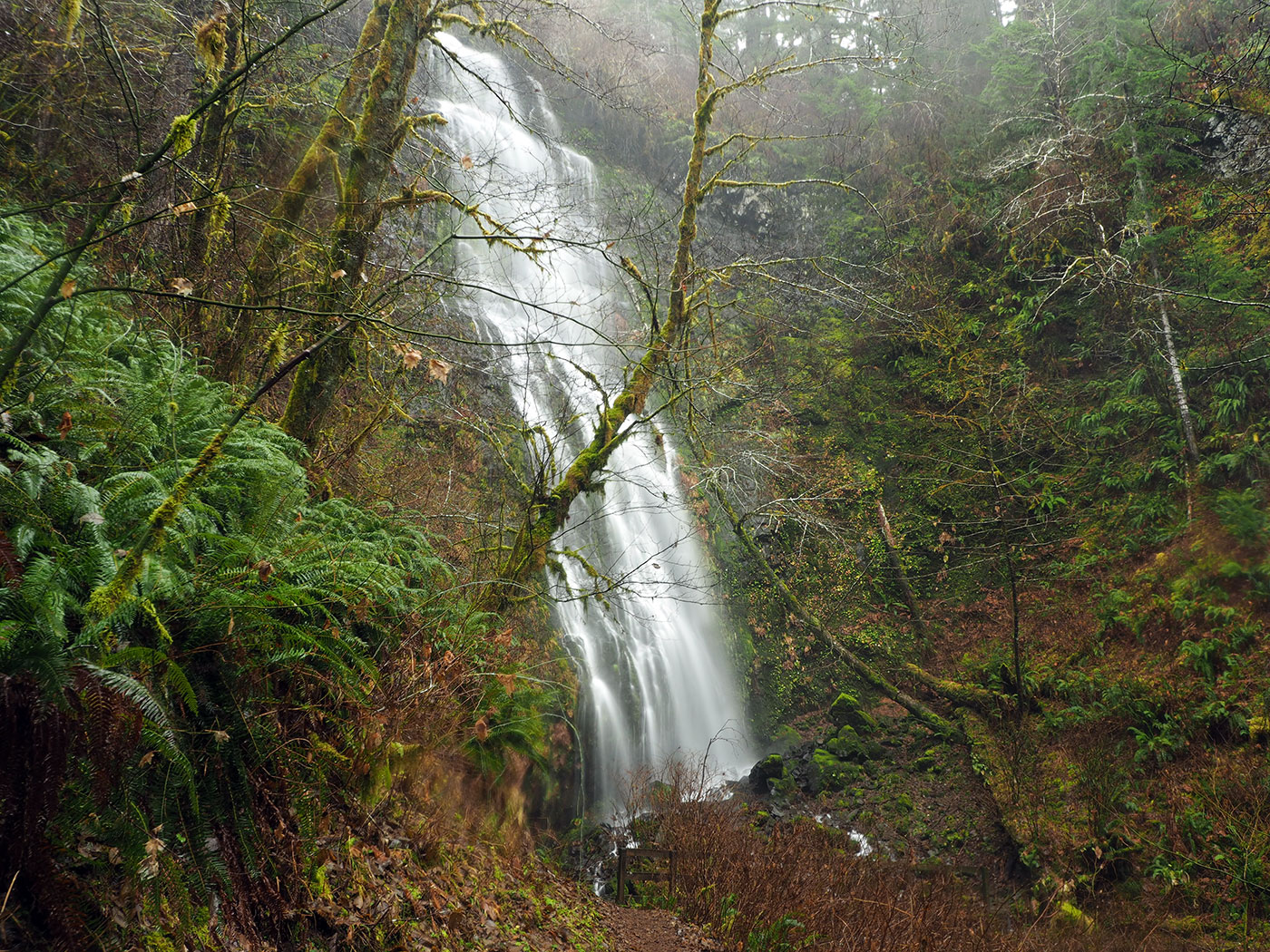 Just beyond Pheasant Creek, the trail turns another corner for a head-on view at the base of Niagara Falls. In addition to the convenient picnic table, there's a proper path down to the stream -- look behind you for the path, it's on the downstream side of the viewpoint, and easily missed, but makes a much better alternative than the more obvious boot path that descends a muddy, rutted slope to the exact same spot.
Niagara Falls from the stream side trail spur -- this falls is also about 100 feet tall: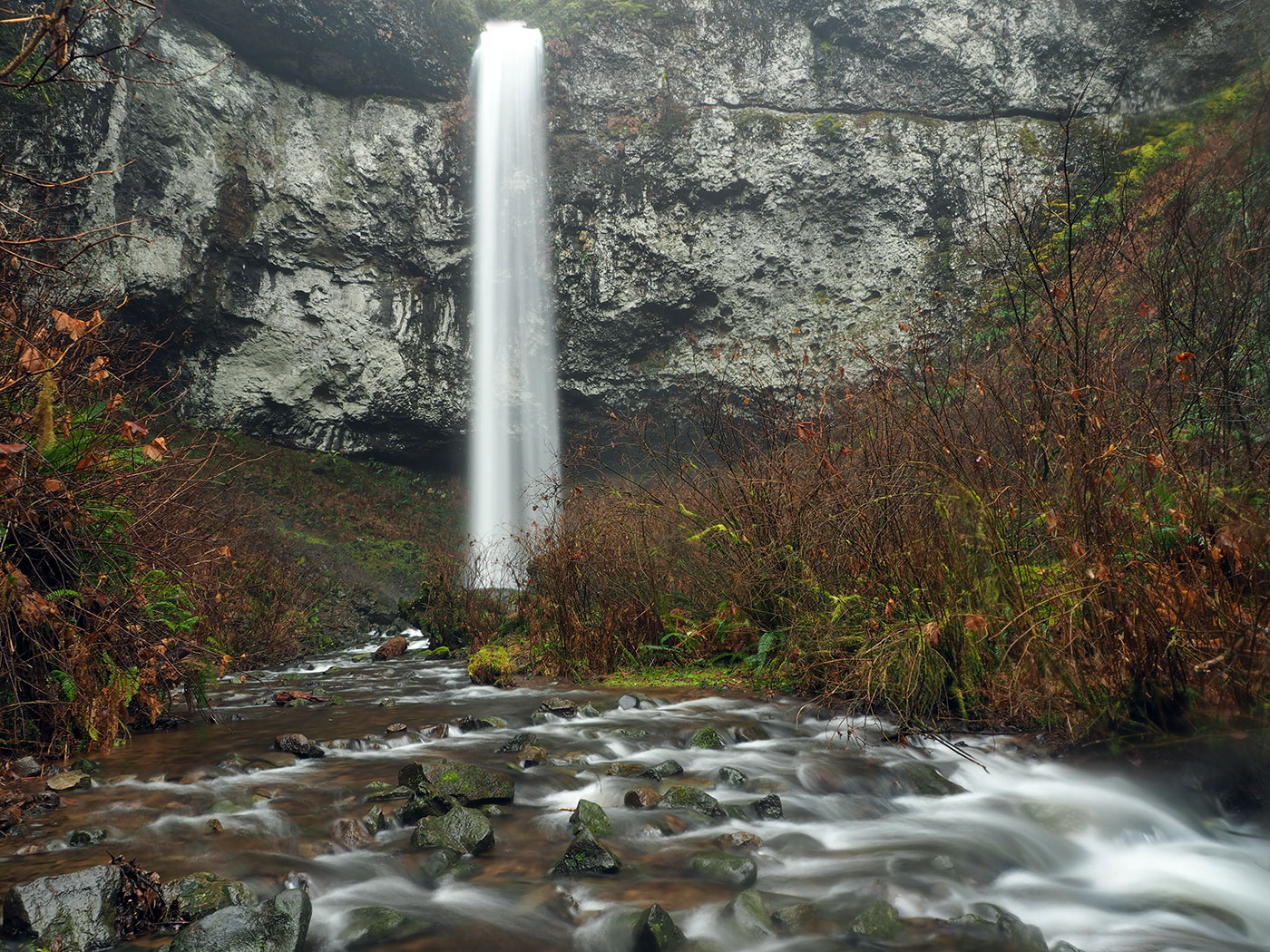 I didn't salvage too many photos from this trip as it was REALLY wet -- I think most of the water-on-lens problem was from the steady rain, not spray from the waterfalls, though. I did have my beloved ProBrella, which kept most of my camera dry, if not the front of the lens...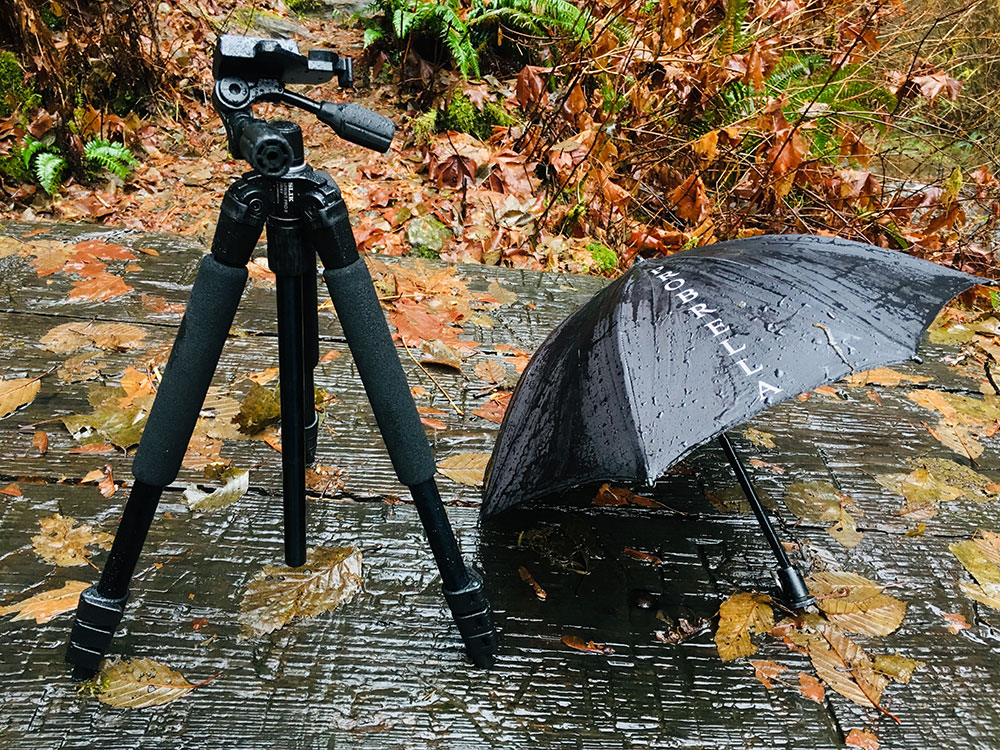 ...some soggy old geezer in front of Niagara Falls: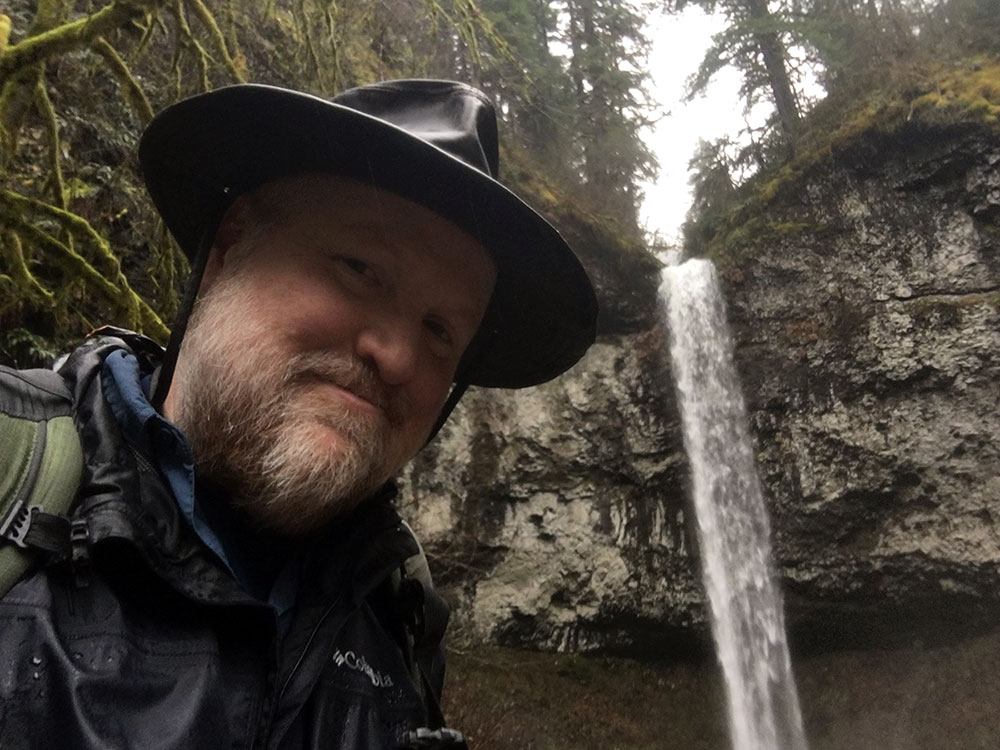 These waterfalls get pretty wispy in summer, so winter is a great time to visit!
-Tom