I went over BV Plateau and returned back on Palmer Mill Rd for a loop, and wanted to give a heads up if you're planning to hike in the area.
Palmer Mill Road is open and in good condition, no signs other than "no motorized vehicles" at old concrete barricade. There was a word the road got decommissioned higher up, near junction with Multnomah Basin Rd, but I didn't hike that far. However, road grades /trails on BV Plateau are destroyed, in rather heavy-handed way. Plowed, excavated, and covered with logs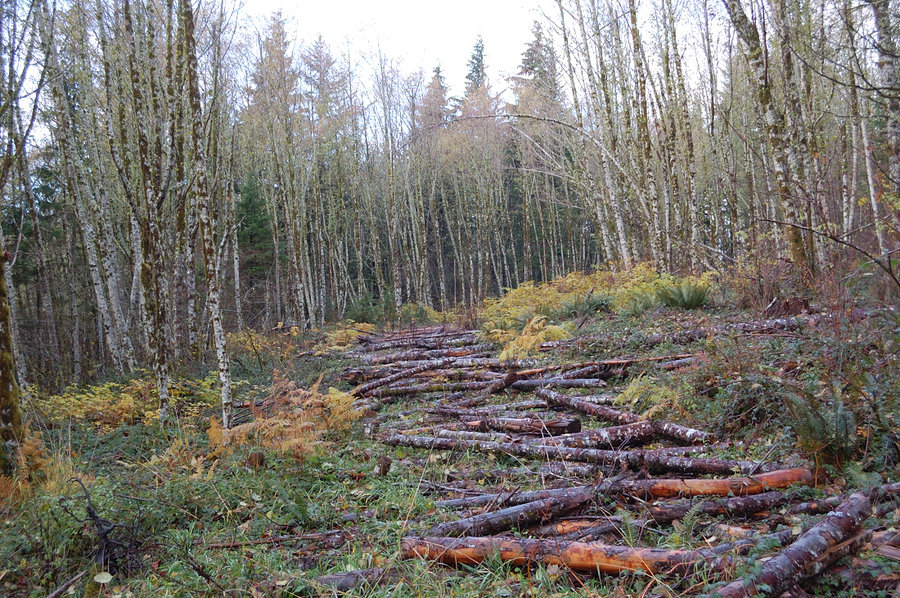 Bad news or good news? I think it depends. If you're training for Spartan Race, or just want to keep in shape for summer bushwhacking, you can see it as year-round opportunity. If you're looking for quiet stroll in the woods (as I did) - then not so much. One thing is clear - not many hikers will want to go there after the change.
I went on, at a good 1 mph pace (oftentimes, bushwhacking along the track was much easier), to see if they only covered the beginning portion of the path. But except a few small stretches, the 3 trails I hiked all looked like this. Probably took them weeks of work with heavy machinery - most likely last year, as it didn't look very fresh.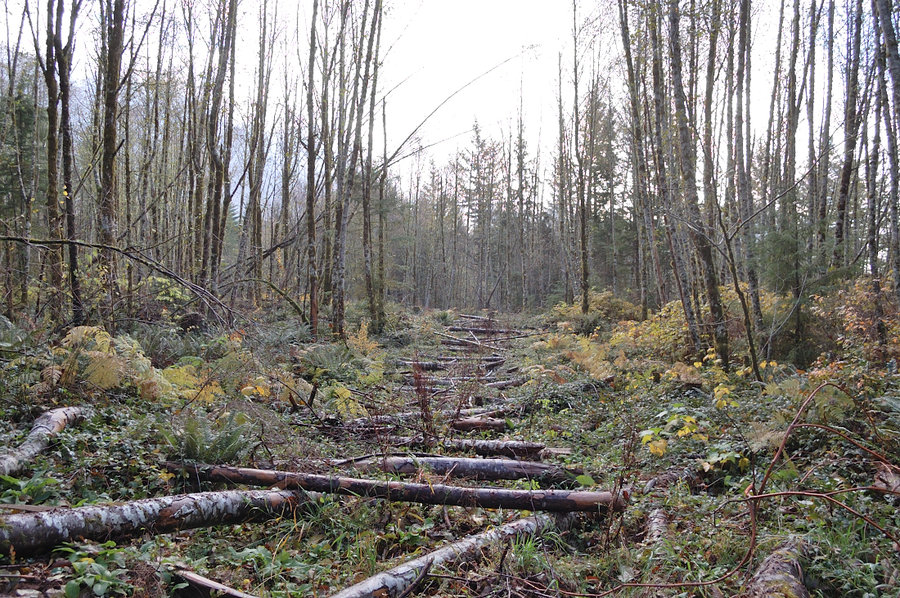 Many logs on trails were probably blowdown dragged there by machinery (i hope), but significant portion were trees cut by chainsaws right there along the trails - that's why you see a tree-less line along the road in the first picture. Hundreds of live trees were cut to block the trails, kind of irony they were spared by the fire (it's all outside burn area) but then USFS came and did all the destruction. And the same FS will be teaching us about "leave no trace"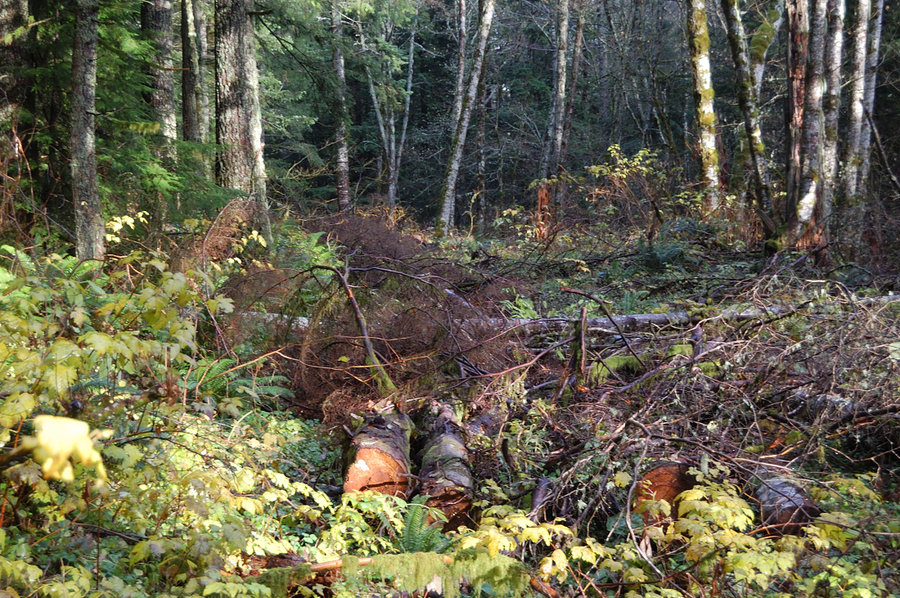 They missed with this tree - rolled away from the trail, was probably too large for them to move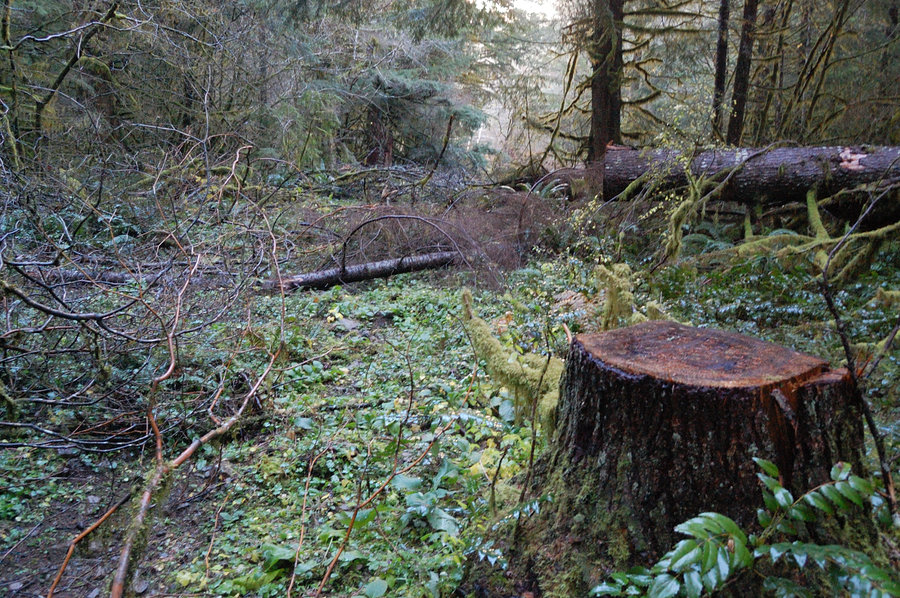 No problem, let's cut a few more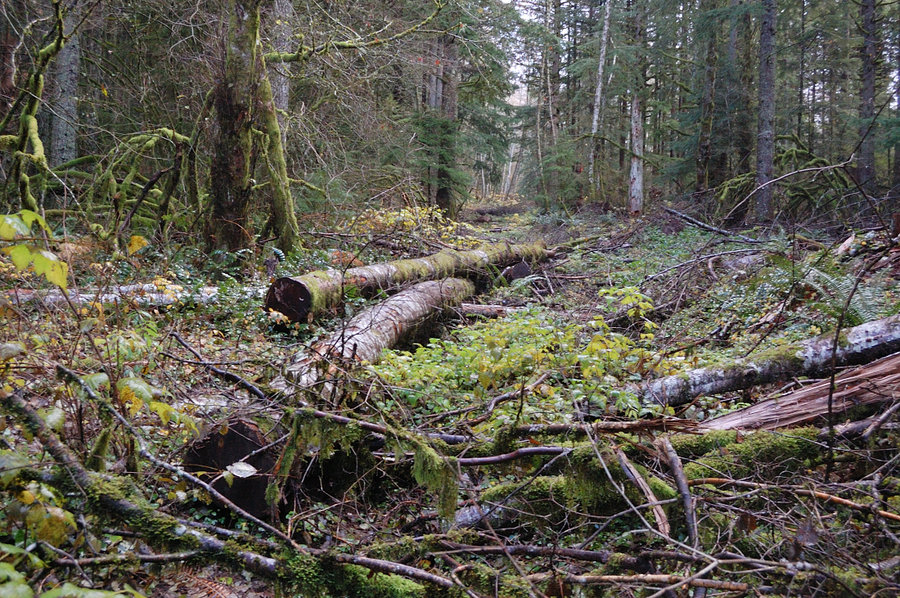 As it happens, I pre-loaded GPX tracks on my phone, but then forgot it at home - no gps, no paper map, and the trails were all unrecognizable. But the area is not so large & it's hard to get lost, if you know general layout of the plateau and direction you're going. The hike does seem a lot longer than it used to be before.
I think FS was worried illegal motorcycle riders could start a fire (they often rode motorbikes on closed portion of Palmer Mill Rd - just a turn away from these trails). But even then, covering the first 100 yards of the trail would be sufficient. So many mature trees were cut with no purpose, so pointless..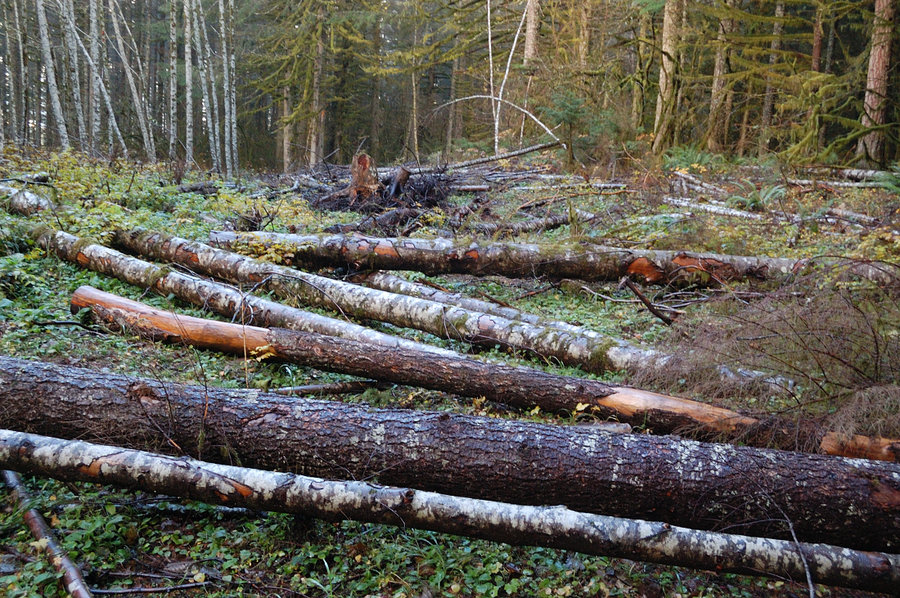 The woods around were still quite nice and lush, untouched by the fire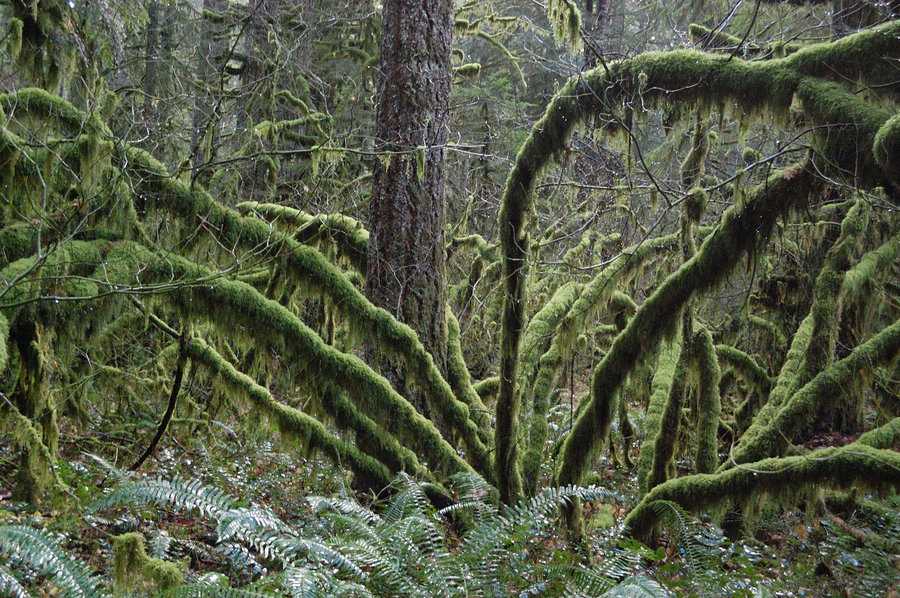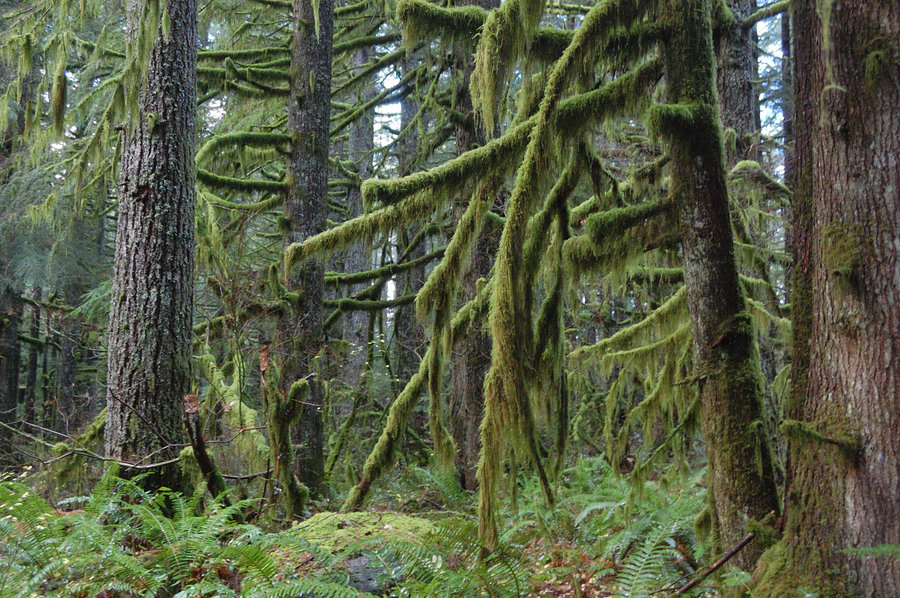 Nearing Palmer Mill Rd, I saw the slope down to BV Creek on the right, and took a shortcut to the road. Much easier than trying to follow trails! Would do it long time ago, if I had GPS with me. Hiked a bit east on the road, to check the trail junction - it was covered with logs pretty well, as expected. Then back down to the car, grateful this road was spared. I try to look at things in life philosophically (it's government land after all, and we are visitors on their terms). I'll find some workaround for close-to-town hike, where I can take my pup to run - either there, or some other place