I just returned from a nice vacation to Bend over the holiday. I drove over from Eugene to meet my family the day before X-mas eve on the tail end of a storm that dropped 1 ft+ of snow. By the day after Christmas, the powder had crusted over on Mt. Bachelor, so we sought out the softer snow protected in the forests near Dutchman Flat. The Flat is quite a gorgeous area despite its ample signage (dozens, multicolored!) and occasional sled fumes.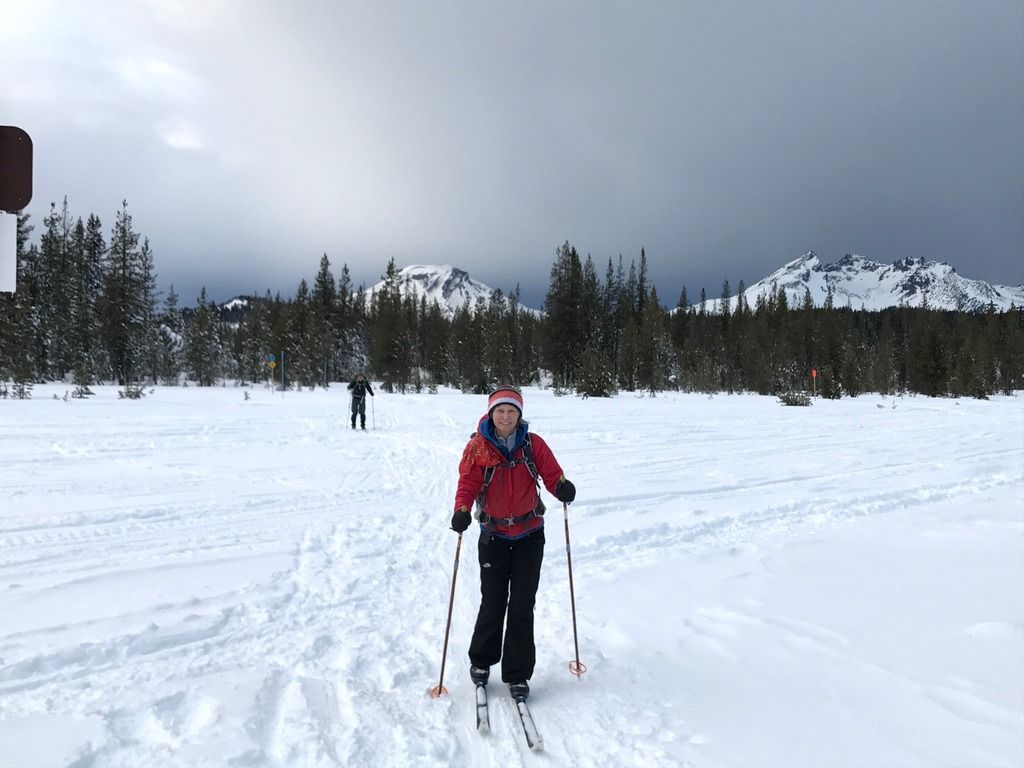 We came upon the Big Meadow cross country ski track, and made a spontaneous decision to ski another 2 miles to the meadow before it got dark. It was a very pleasant, though slightly sweaty, ski up through an old-growth mountain hemlock forest that had some great golden hour light.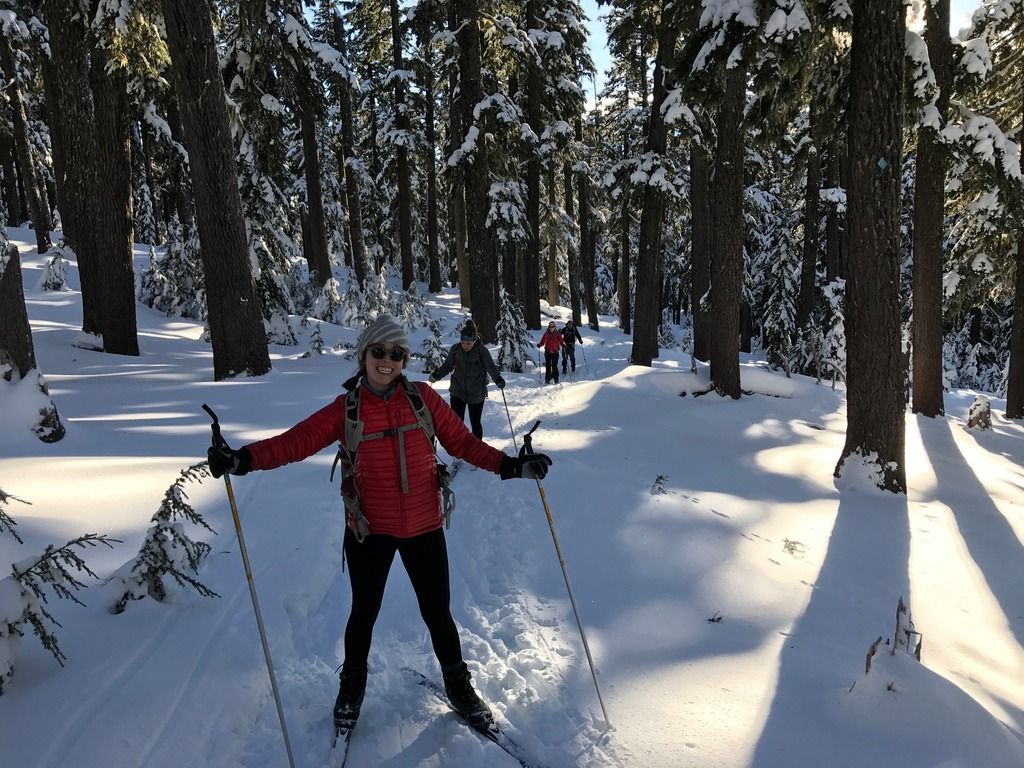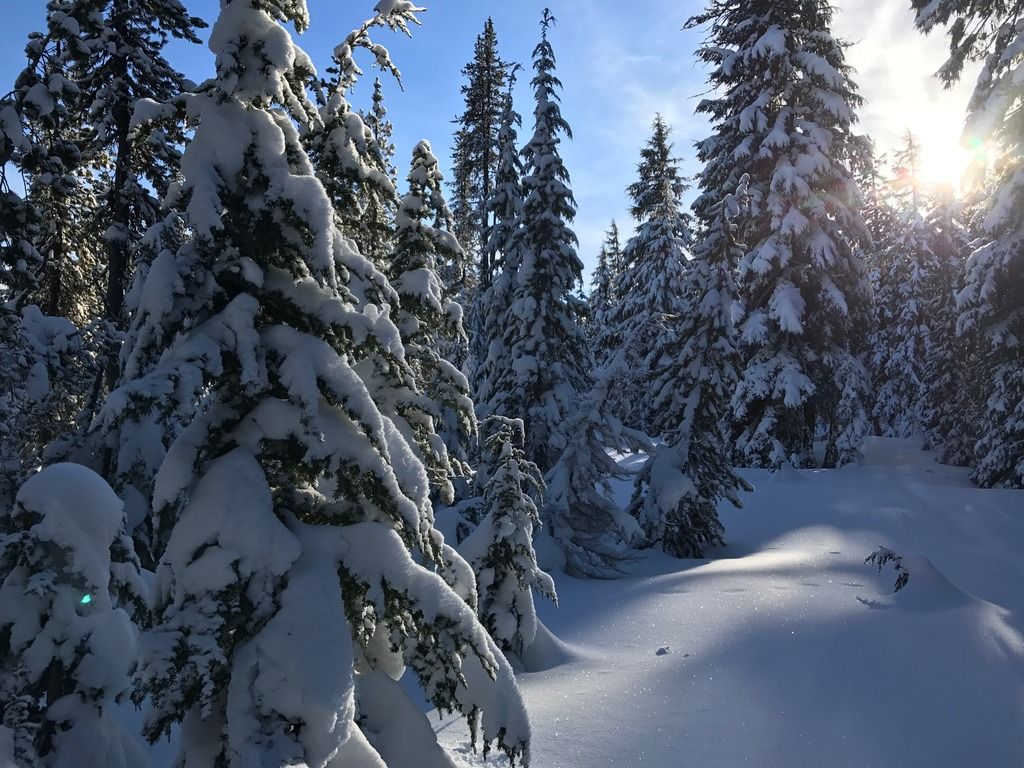 We saw two people post-holing in their winter boots up the ski track during our snack break. Maybe I shouldn't be so nice next time... it was a clearly marked x-country ski trail. Luckily, they turned off before Big Meadow, just in time for a great view of Broken Top looming. Then it was a fun ski down into the meadow where Bachelor really towers above.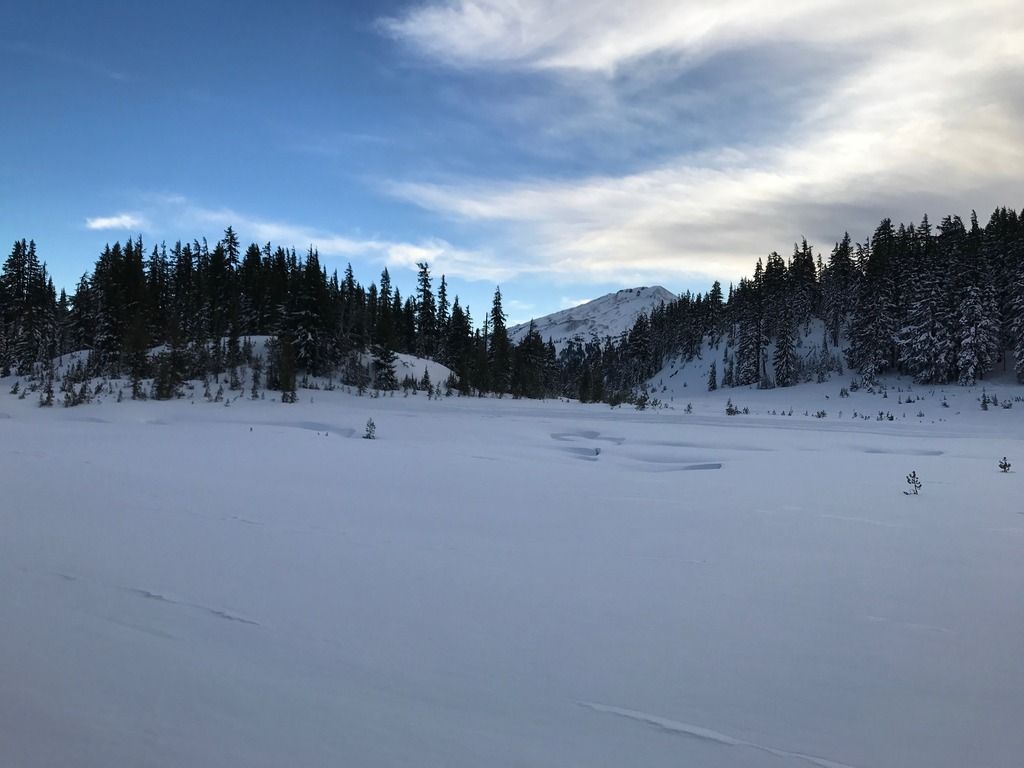 Mercifully, there were no sleds, and it was quite peaceful and still. I will also include some photos I took from the crater rim of the mini cinder cone that pops out of Mt. Bachelor's North face. This is part of the ski area, but you must hike to reach the crater rim, so I'm including as a "hike."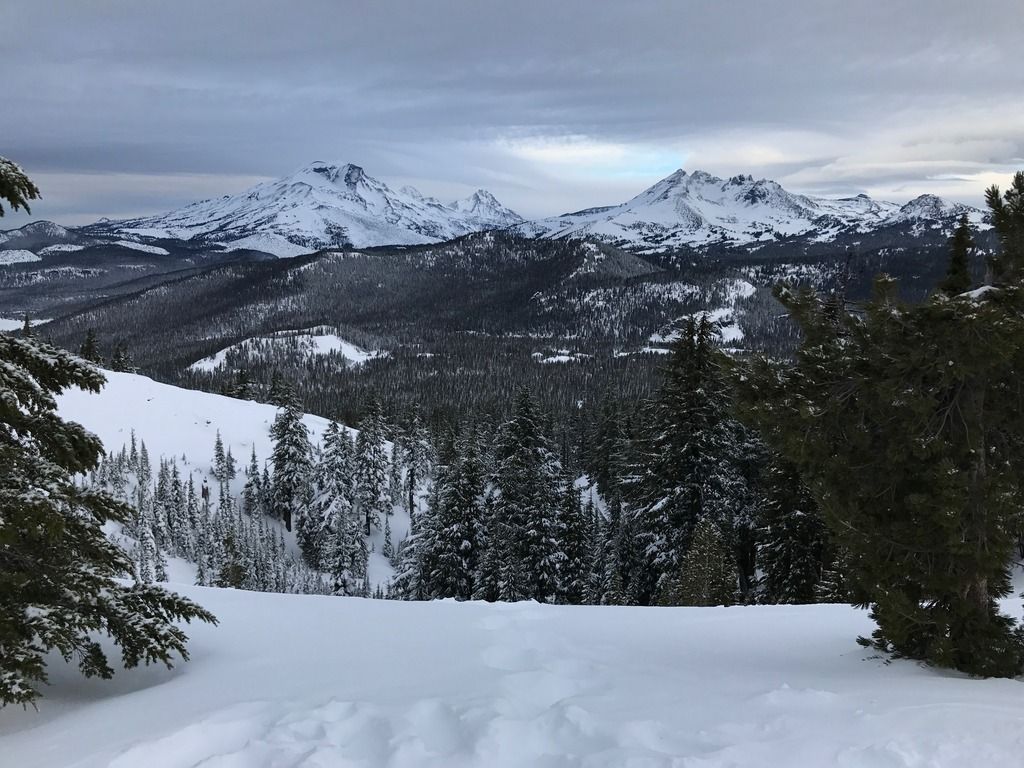 Sparks Lake