Spent a lovely afternoon at Abiqua Falls on Saturday. It's such a gem, but really needs some help from TKO to build a proper trail -- the boot path is just a mess, and the area is getting a lot of visitors. A big thank-you to the Abbey Foundation for keeping the area open -- and a big thank-you to fate for Weyerhaeuser for NOT having this parcel fall into their rapacious corporate hands! Much of the watershed is owned by Weyerhaeuser, and they're doing their best to liquidate the standing timber to keep those next-quarter stock prices propped up. Thankfully, this little piece of land is uncut -- and the falls, itself, seems to be on Oregon Department of Forestry land.
So... here are some photos, starting with the warning sign at the trailhead: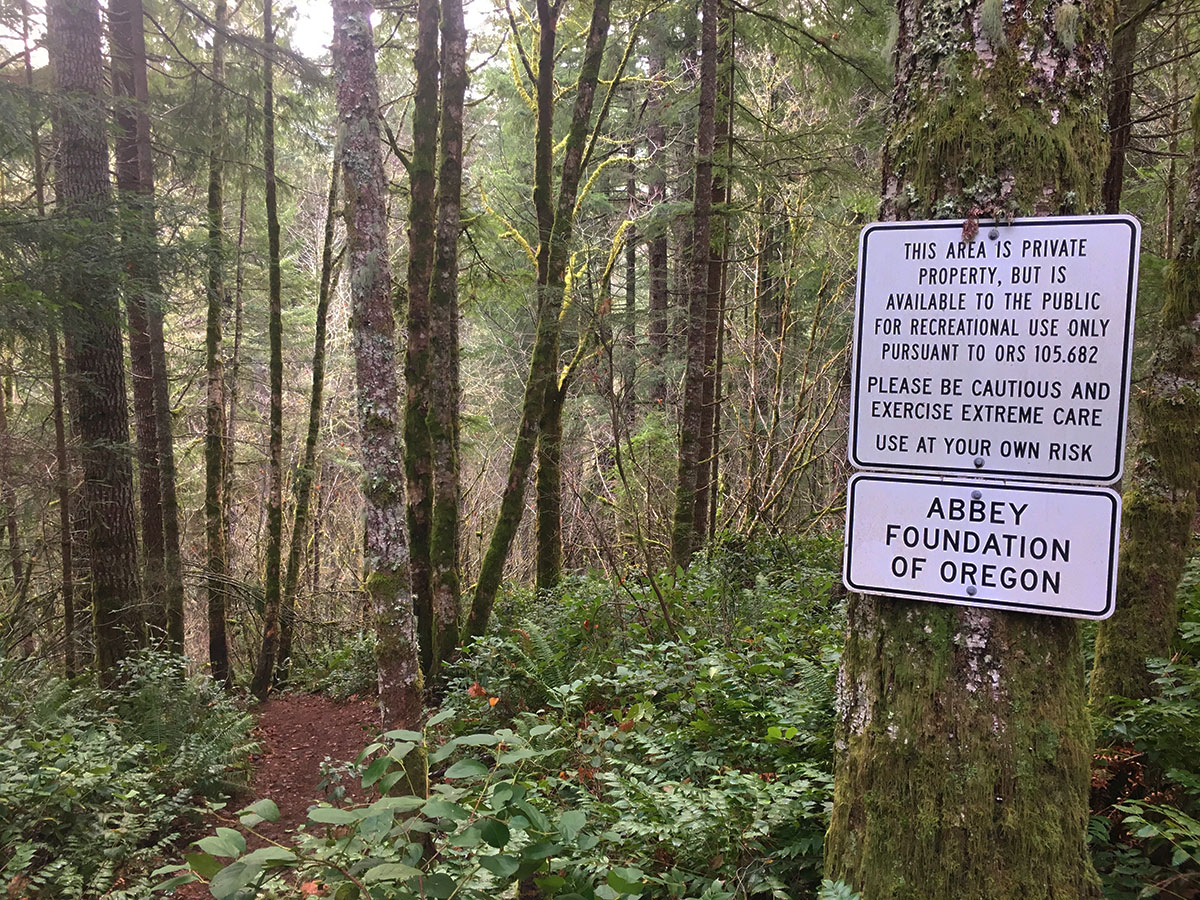 Followed by some really goofy "trail" sections involving dubious ropes...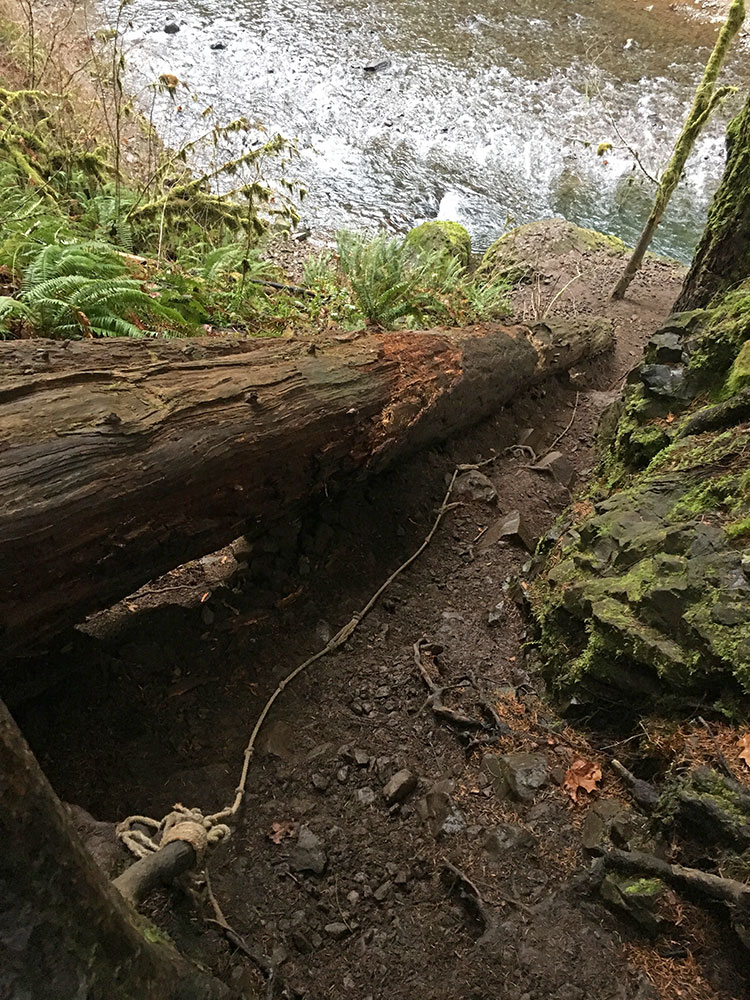 ...and then, lots of beauty. Really a spectacular little canyon!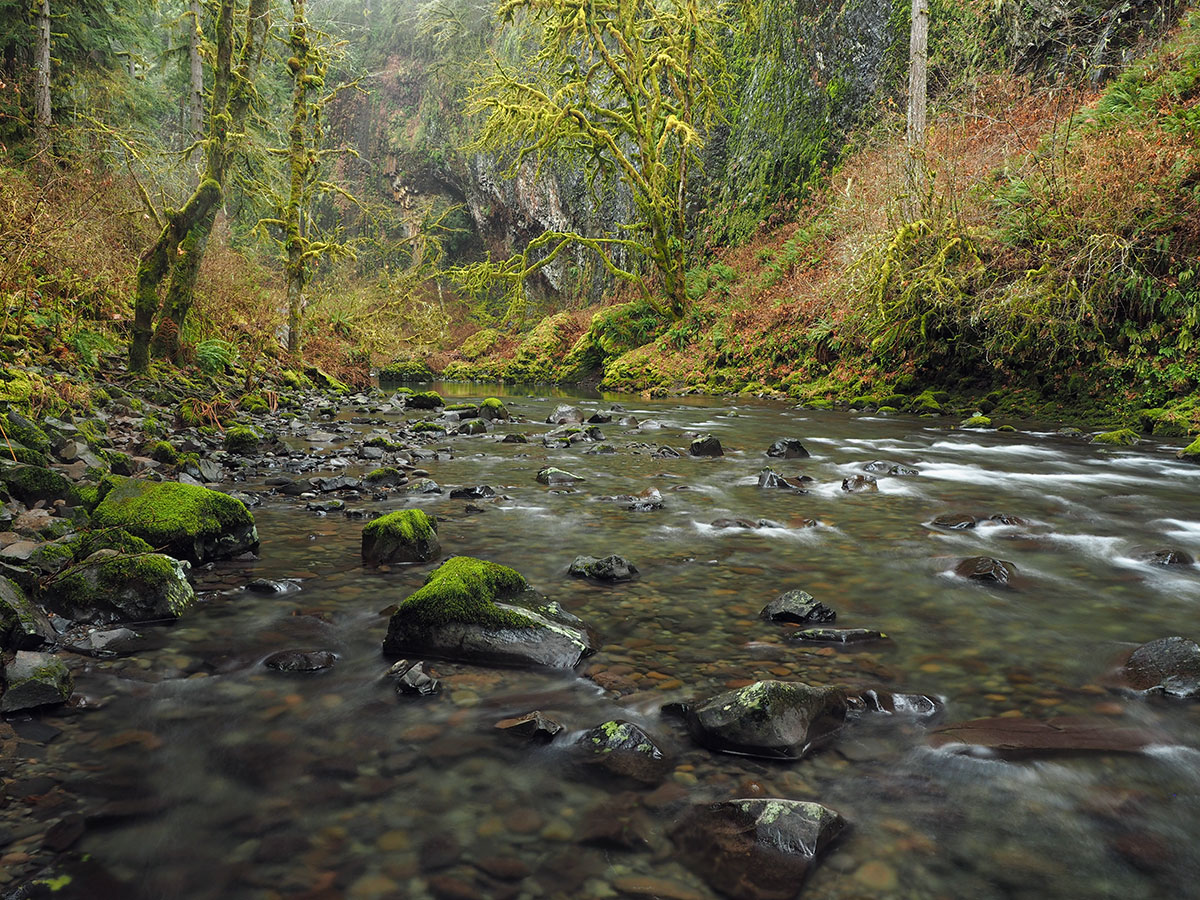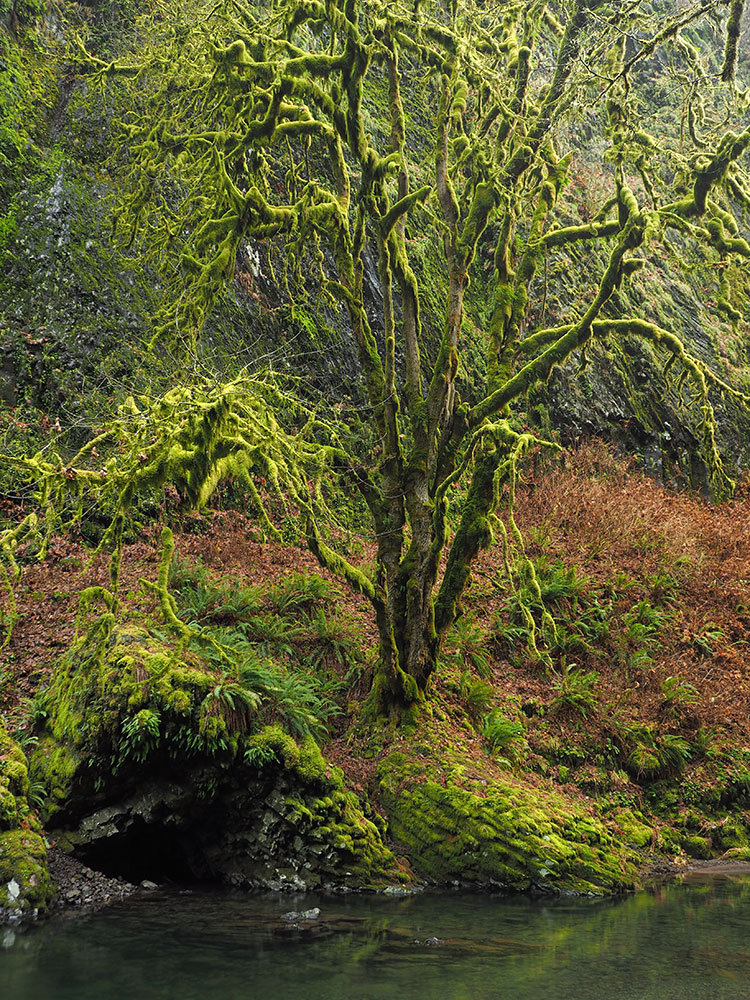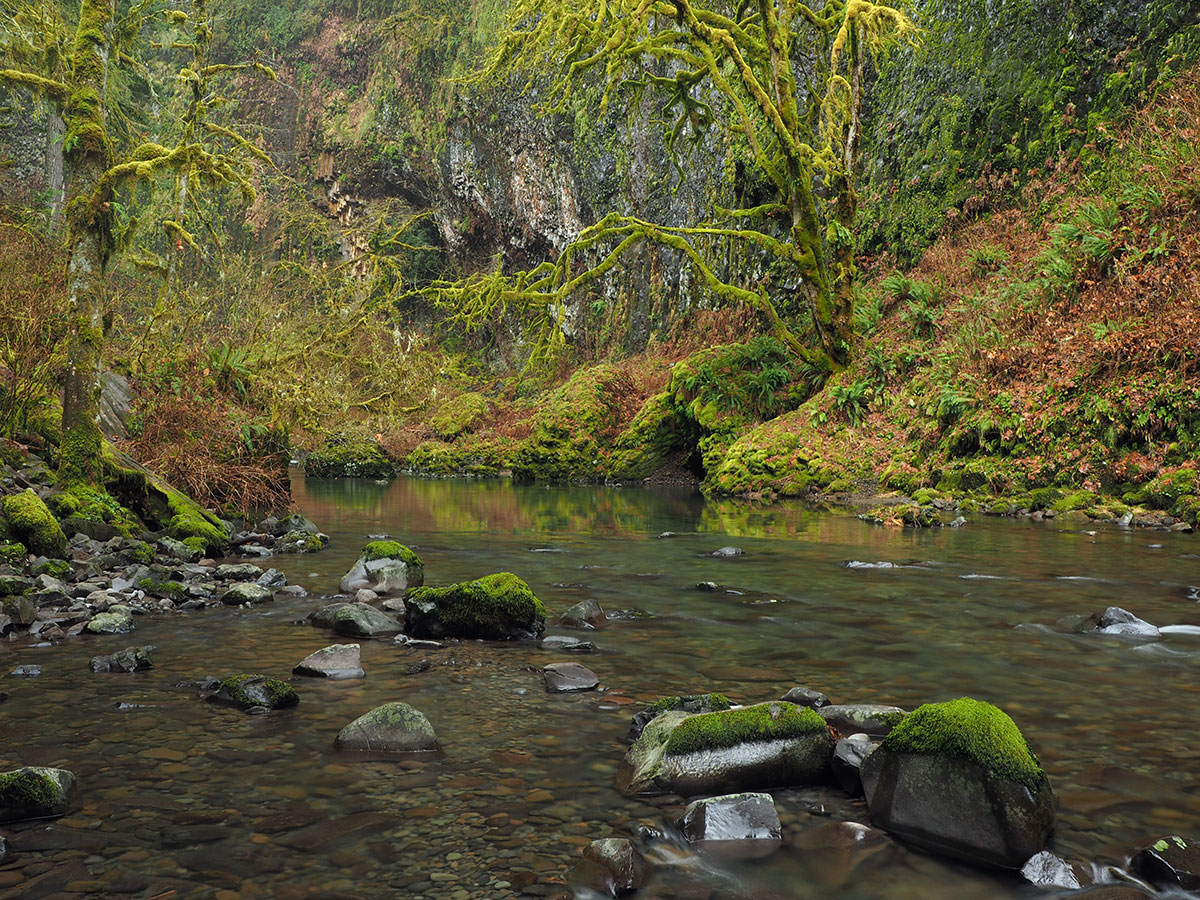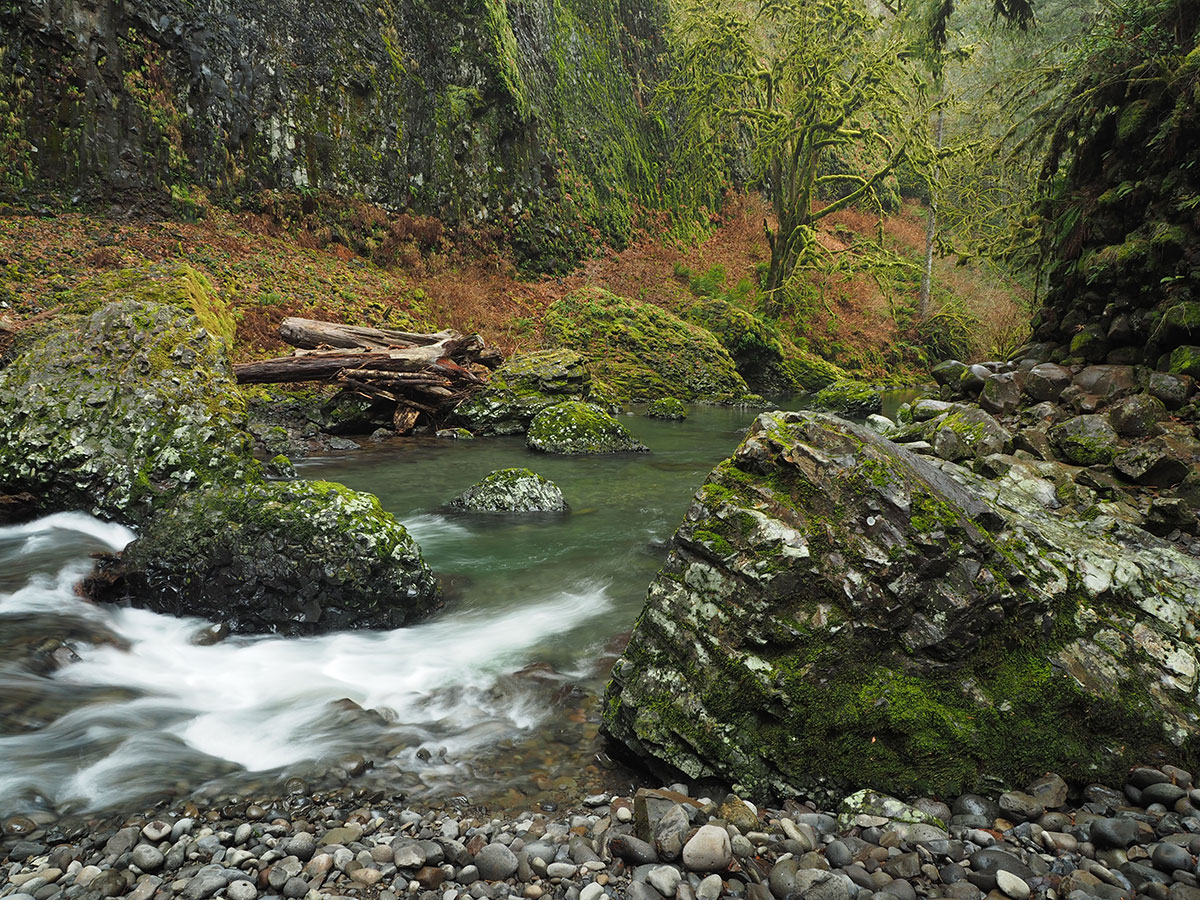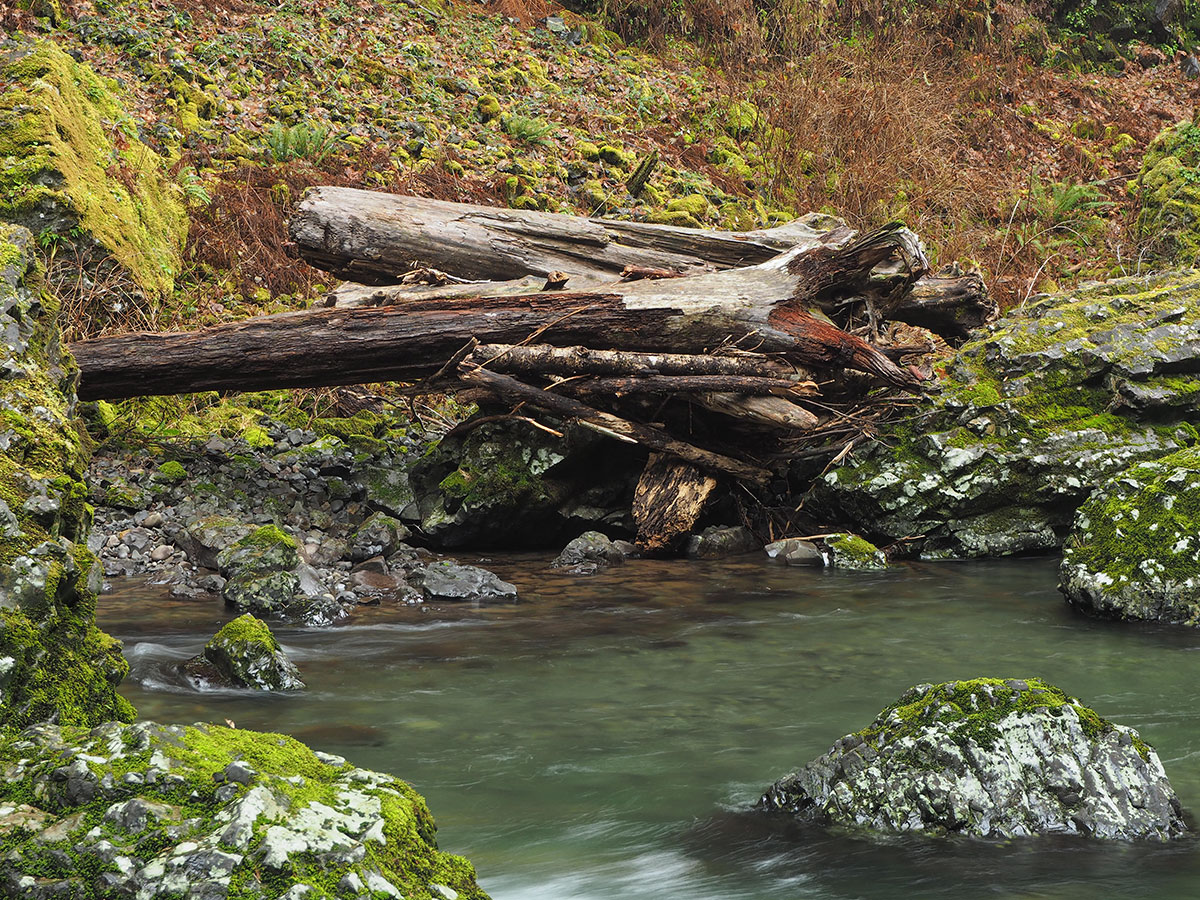 Abiqua Falls: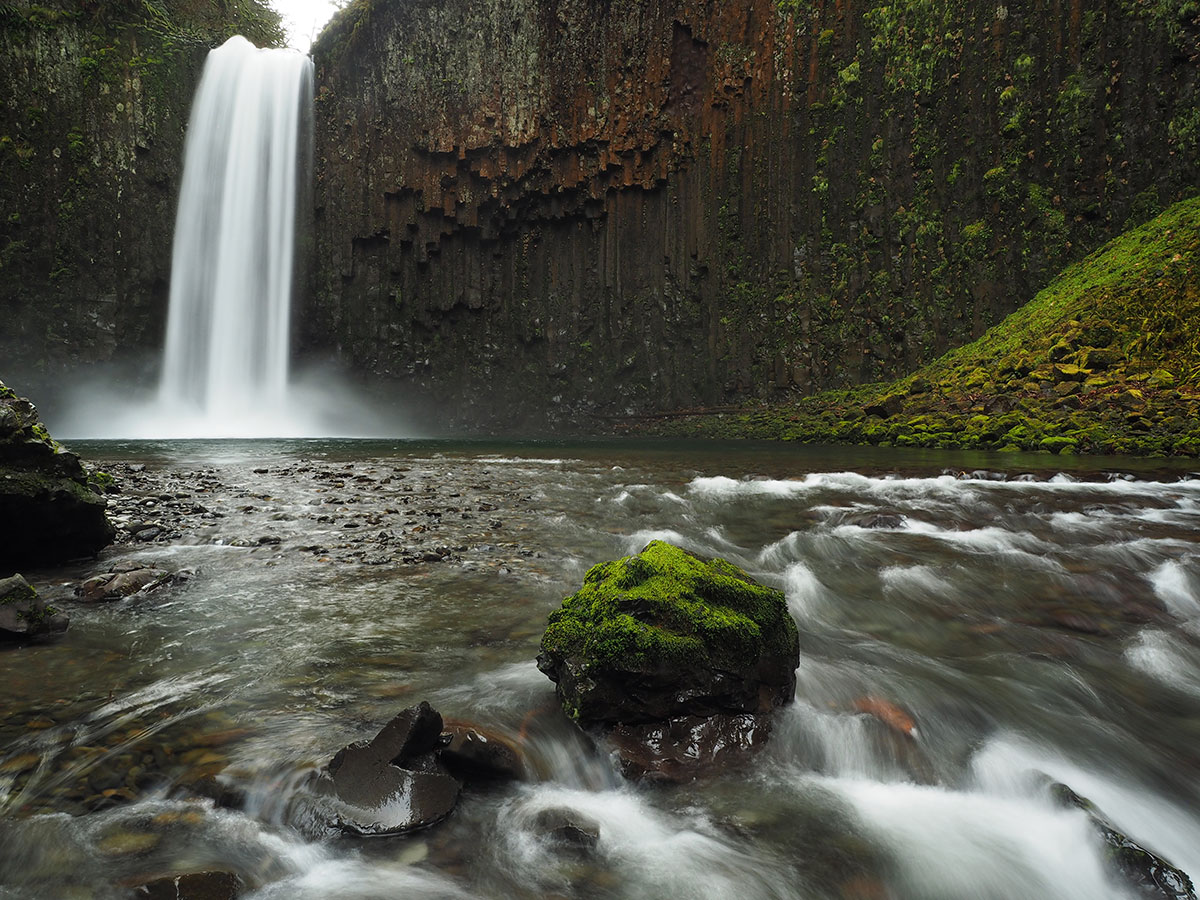 Basalt detail: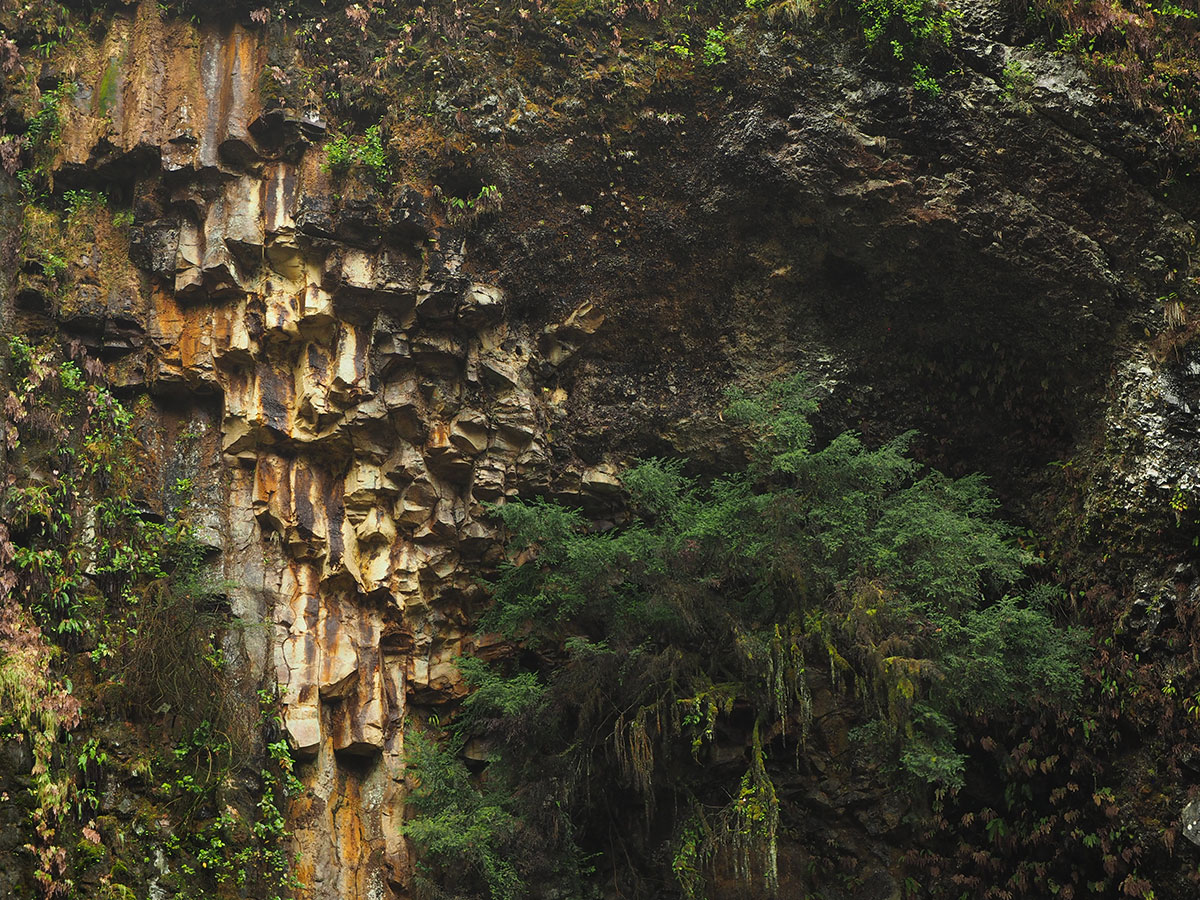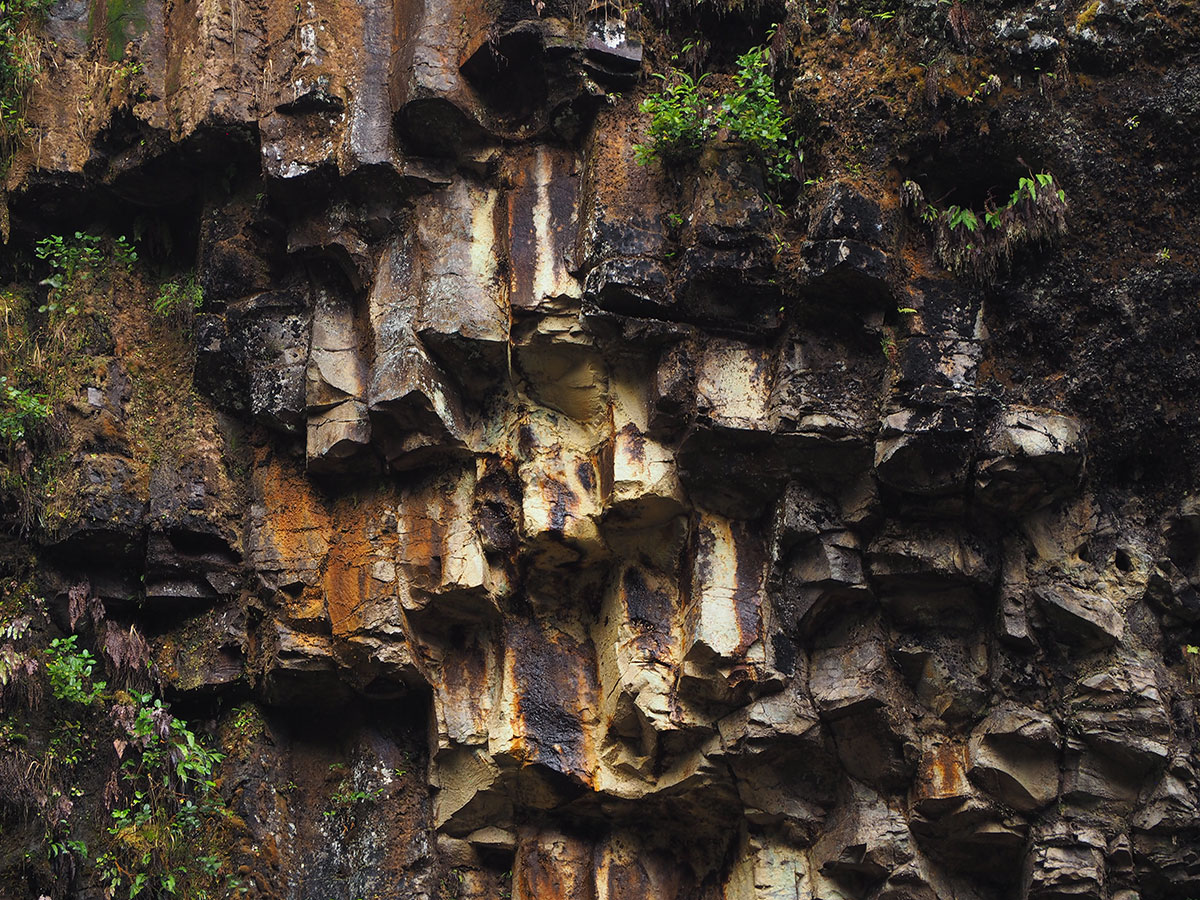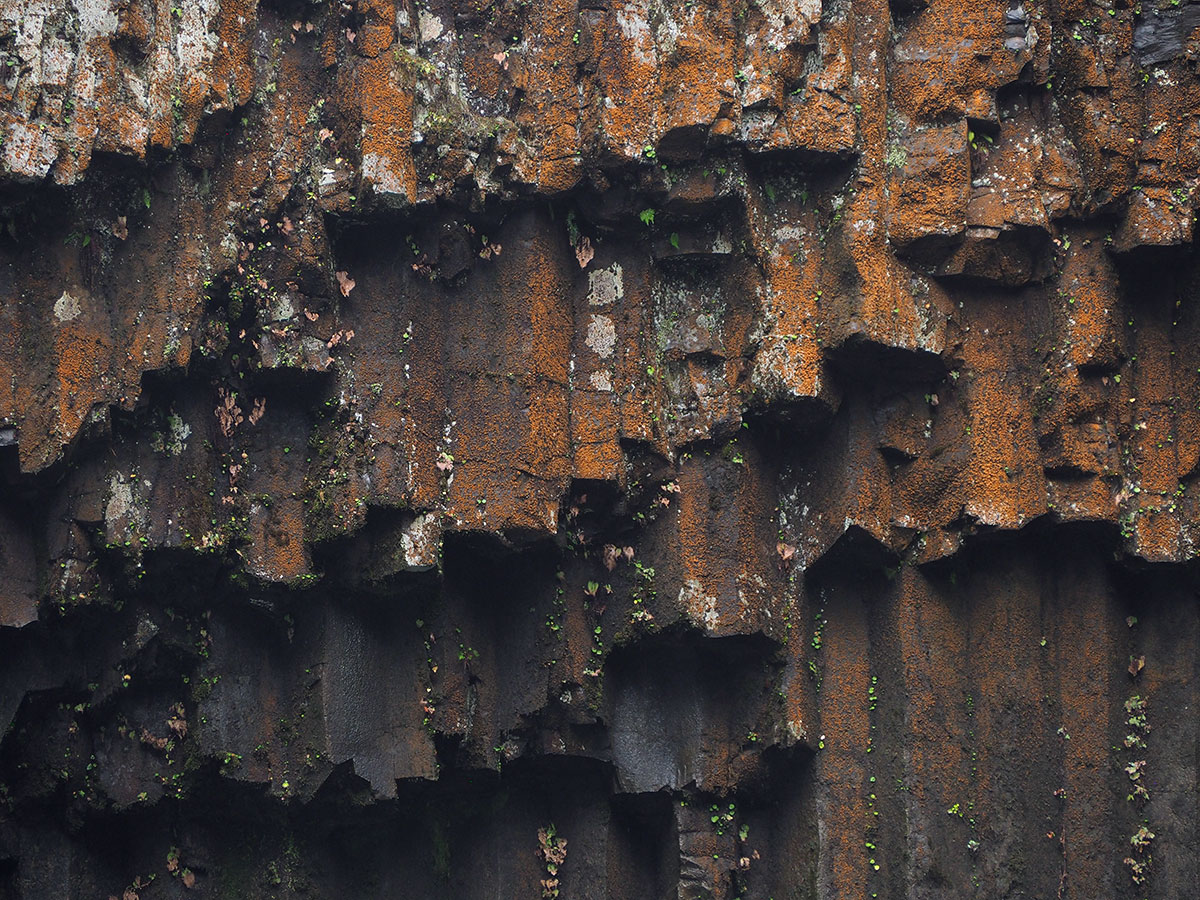 Abiqua Falls reflections: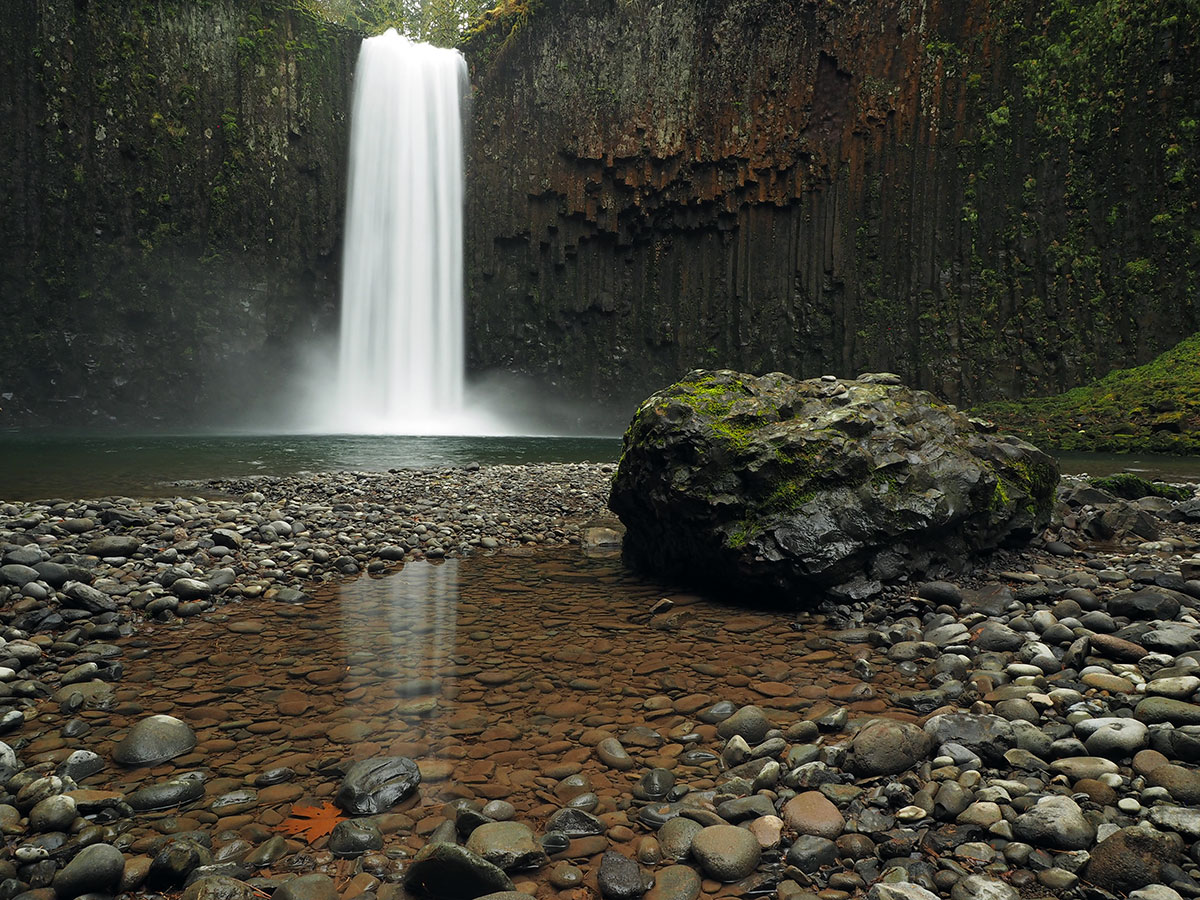 Cheryl's driving instructions in the Field Guide are spot on - and the upper section of the road is recently graded and improved. The lower section still has its rough spots, including a particularly steep and rutted switchback before the road levels off and follows the gorge rim to the trailhead.
Nice hike in low water, but treacherous during heavy runoff.
Tom