Blue and Happy Lakes seemed like good destinations for my last trip with the old van. Because it is nearing its end, I took it out on almost 12 miles of gravel forest service roads to the trailhead on Pioneer Gulch Road. This road has no potholes, but was more rocky than gravelly up from Rd. 23. Slow going. The meadows along the trail on the way to Blue Lake had a fantastic display of late bloomers and happy insects: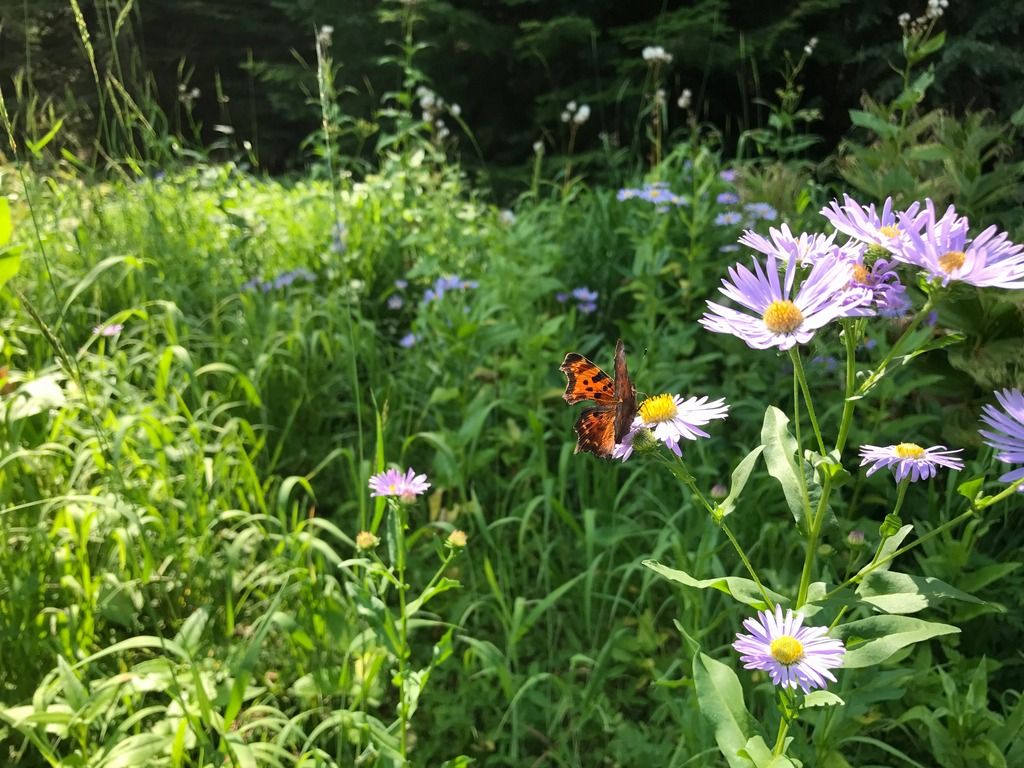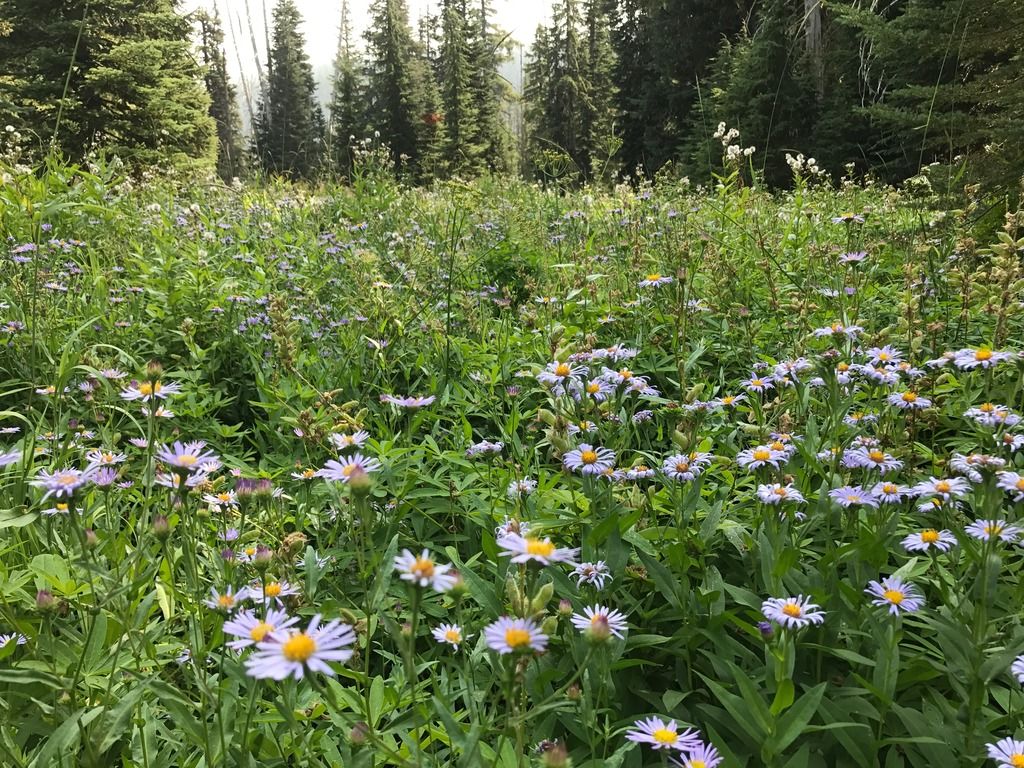 It was smokey once I arrived at Blue Lake...
The meadows around there were mostly aster, fireweed, coneflower, and pearly everlasting. Also some great pink paintbrush.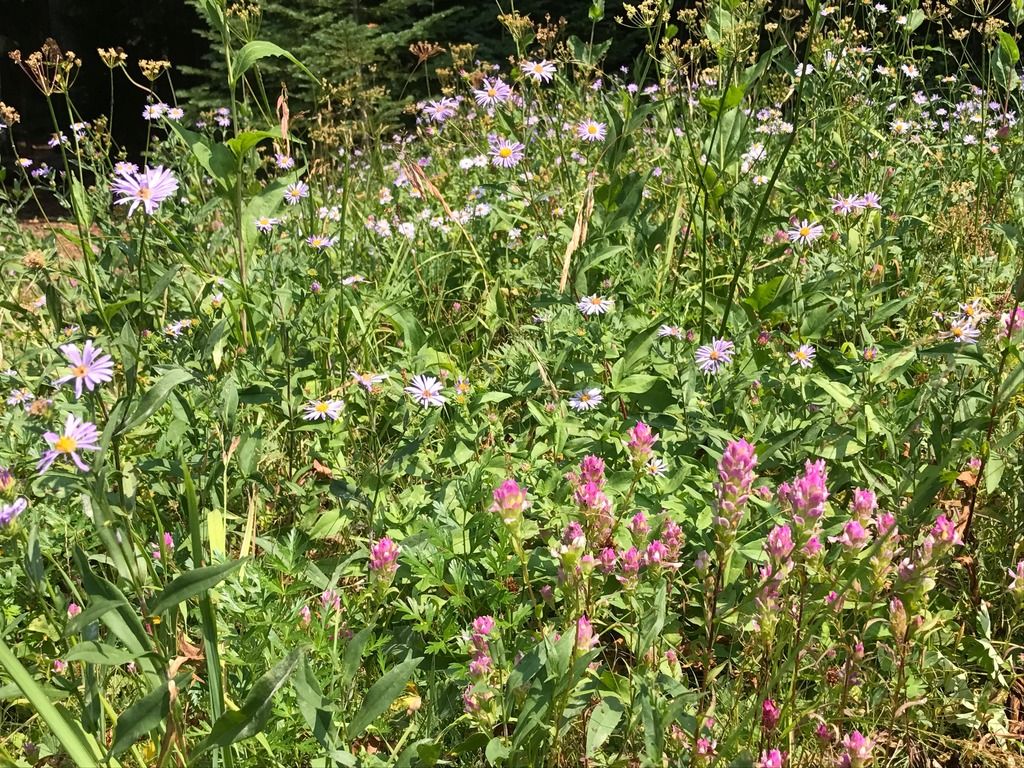 Then it was up through more small meadows to the divide between the Blue and Happy Lake basins. On the way up were large old growth noble firs, and the way into Happy Lake had some scattered Western white pines on the dry side of the divide.
I understand why they call it Happy Lake. The huckleberries were prolific and gigantic, the largest I'd ever seen. The outlet creek has a lacey waterfall flowing over dramatic dry cliffs with views of Mt. Yoran. Not far away, a large wet meadow with a bubbling creek meets Happy Lake. The lake also has an interesting shape in its own scenic basin. I bet bugs are killer in July. The water was calm and great for a swim.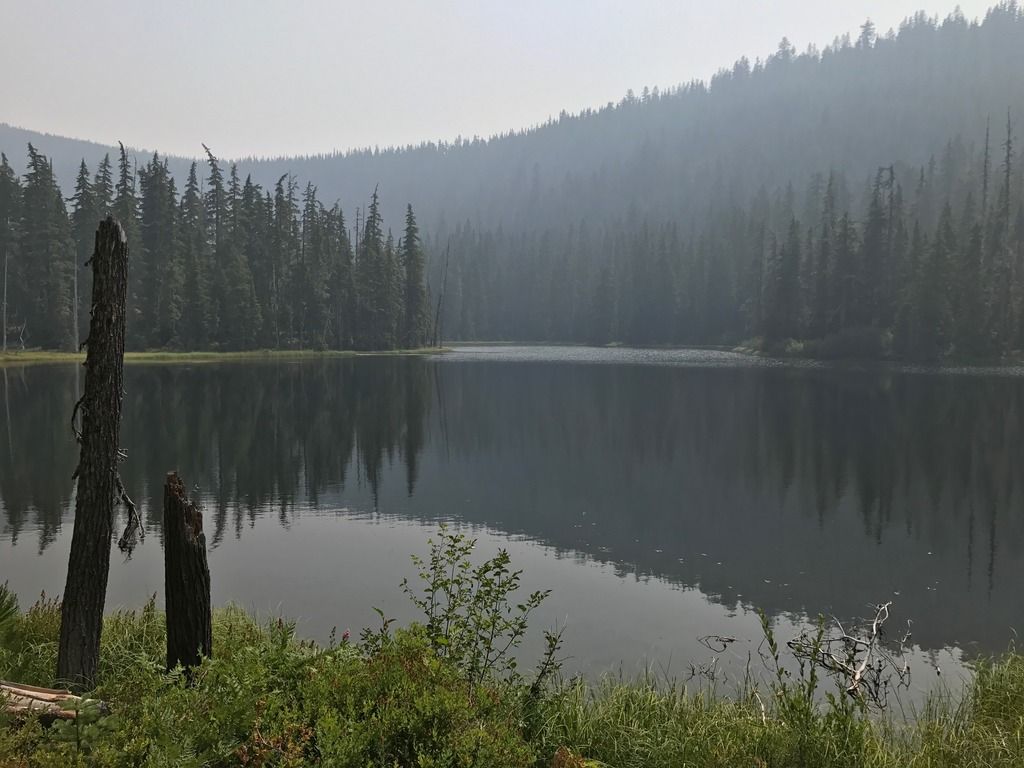 The waterfall is impossible to see in its entirety, and dangerous to photograph. It flows in many tiers close by to this viewpoint of Swift Creek canyon and Mt. Yoran (obscured by smoke during this photo):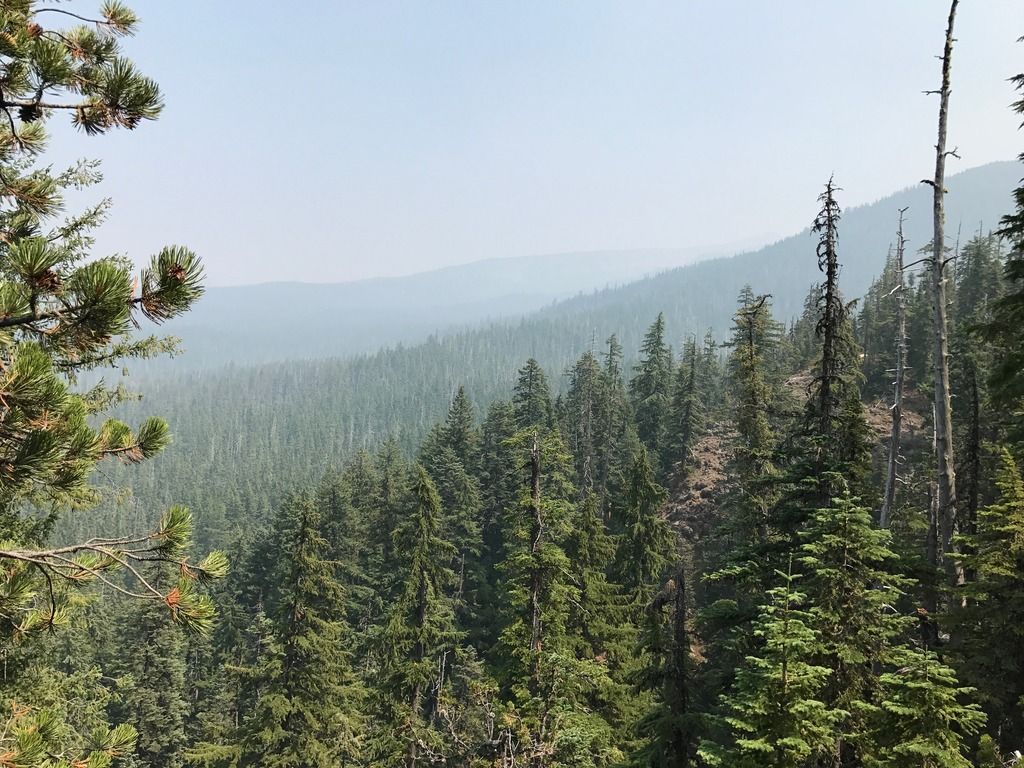 The large meadow is not far away, this photo is looking toward the narrow end of it, where it intersects with Happy Lake.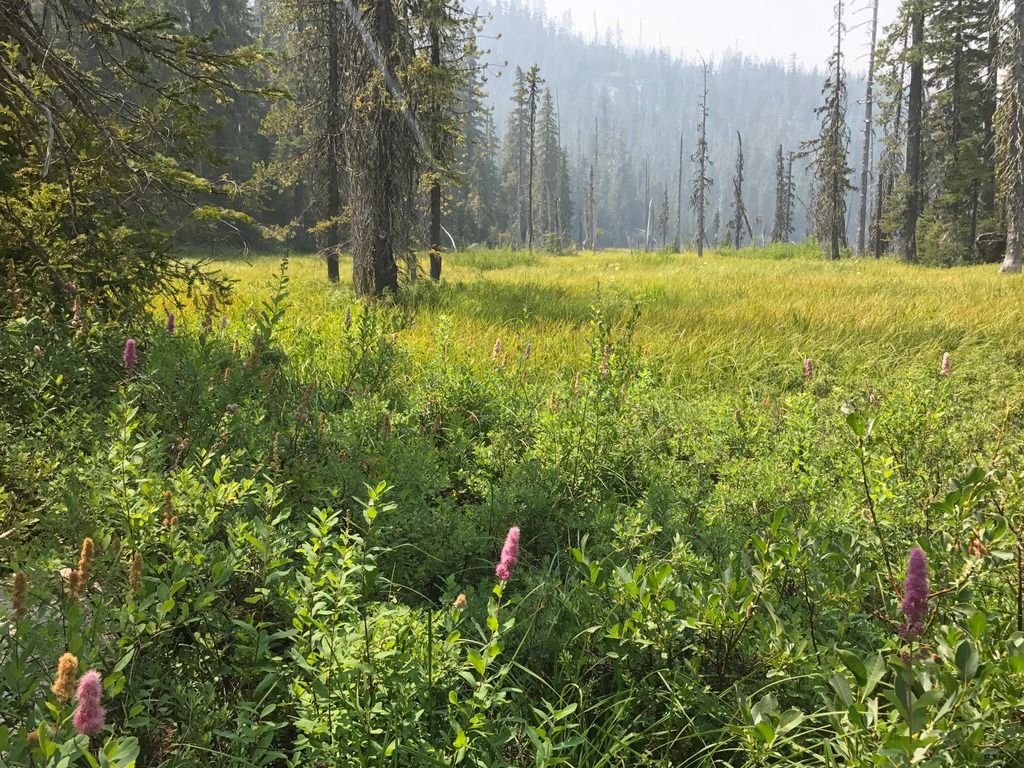 Then it was a hot climb back to the divide and then down to Blue Lake once again, where I stopped for awhile to enjoy more flowers and insects.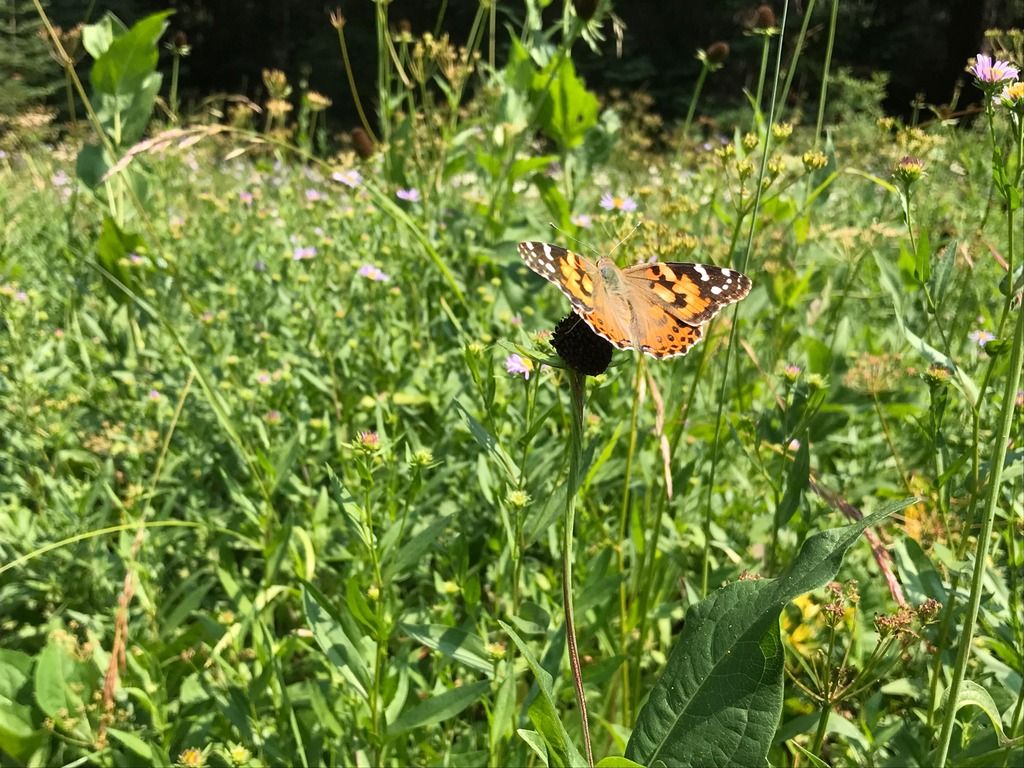 On the way back to Eugene, I stopped to climb Hemlock Butte off Rd. 23 and get a view of the area. Great views in the second half of the climb.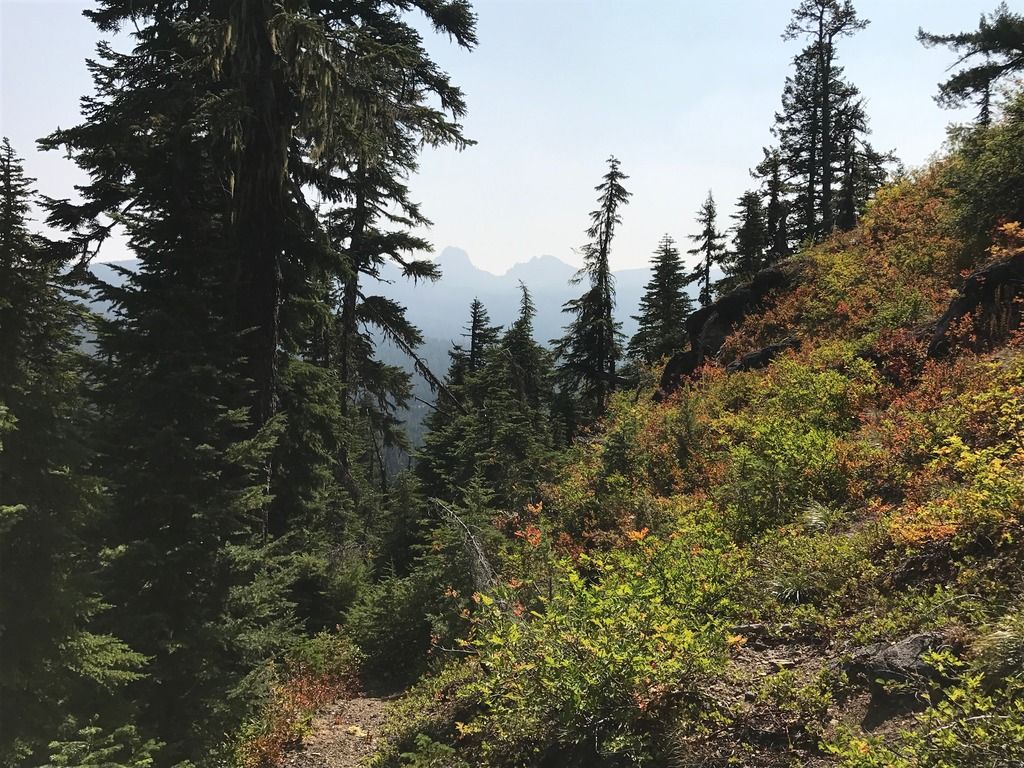 It's a fun scramble up the rocks, using hands, to the different outcroppings on the summit that provide an almost 360 panorama.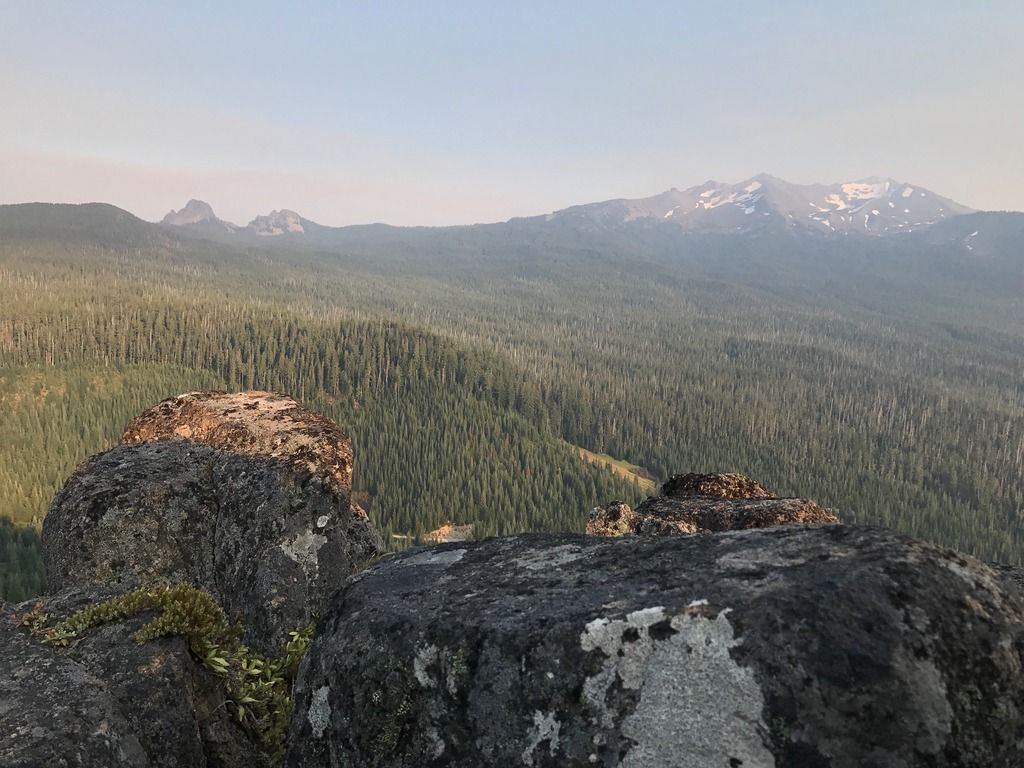 The alpine views are spectacular, but I enjoyed the views looking down Swift Creek canyon toward its confluence with the Middle Fork Willamette. Amazing light and mystical haze.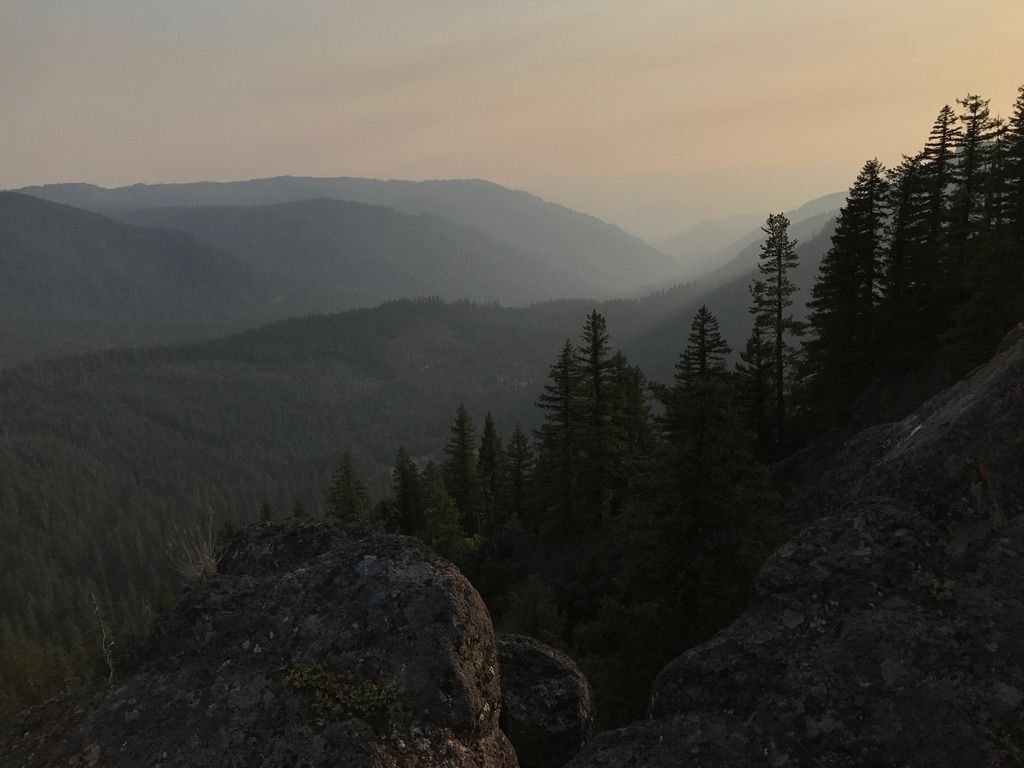 A little zoomed in on a sugar pine:
The huckleberry supply from around the trailheads was excellent.