I hoped to find a place to view the eclipse that would avoid major highways and large crowds. I chose an off-trail, unnamed volcanic dome that overlooks the Crabtree and Quartzville Creek valleys. I was very surprised to see an extended family (of about 10) people on top of this unnamed dome. They were equally surprised to see me. I guess we both figured no one knew about this place (though it is just a 1/3 mile bushwhack from the Crabtree upper trailhead).
It was incredible watching the eerie light and glow through the smoke as the moon eclipsed the sun. Watching the moon's shadow fly across the Western Cascade foothills toward us was also amazing. Totality looking West: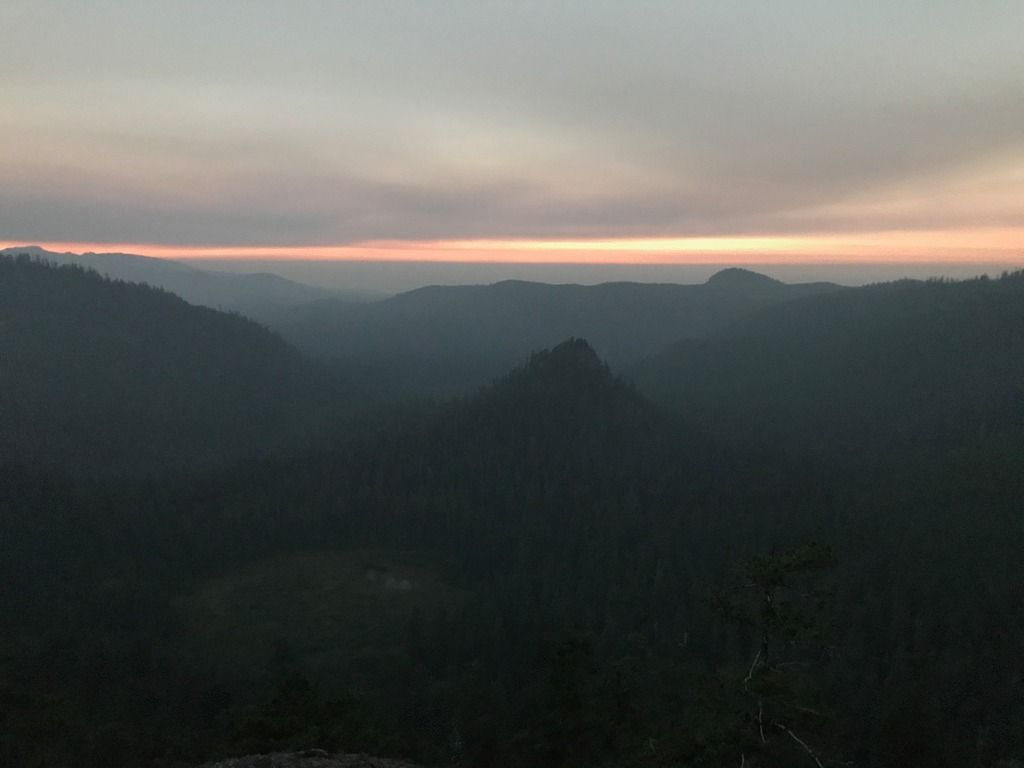 Just before totality: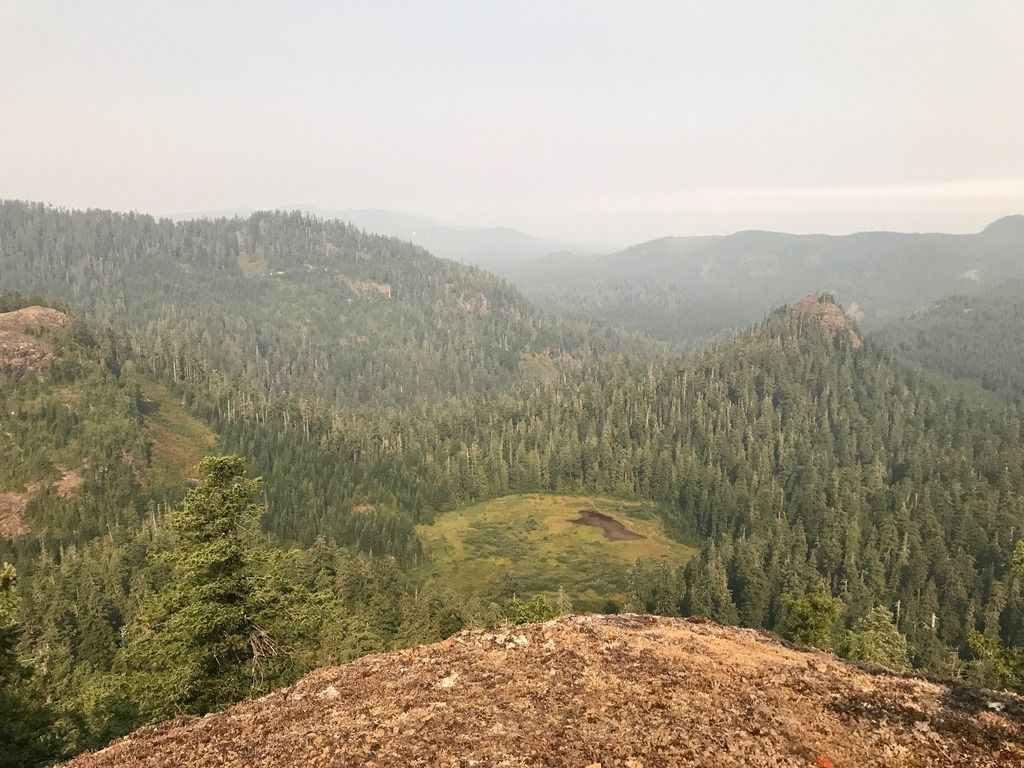 It was very smokey! Too smokey to see Jefferson and the 3 Sisters, which are both close by.
Overlooking Quartzville Valley and Old Cascades from the dome: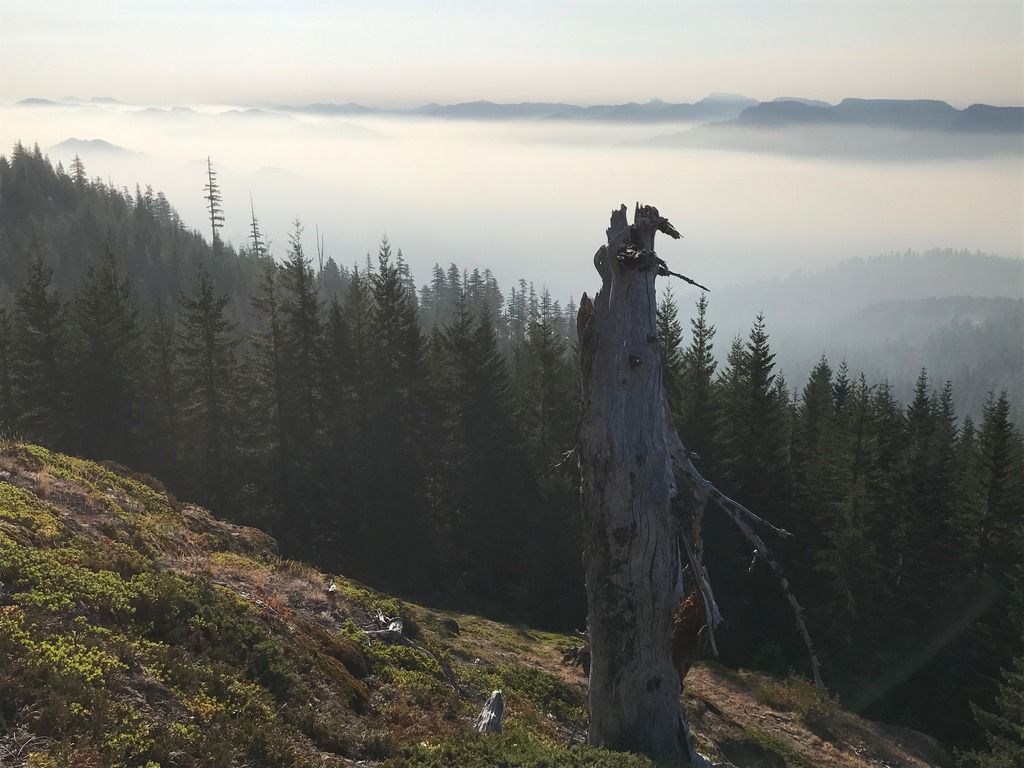 When it was all over, I headed down to Crabtree Lake to cool off and wait for the crowds to disperse. The trailhead was absolutely packed! Probably the most cars this place will ever see. Because everyone was on their way out, I had a lot of space to enjoy the old-growth, swimming in the lake, and late summer botanizing in Waterdog Meadow.
Only very late blooming flowers are still out: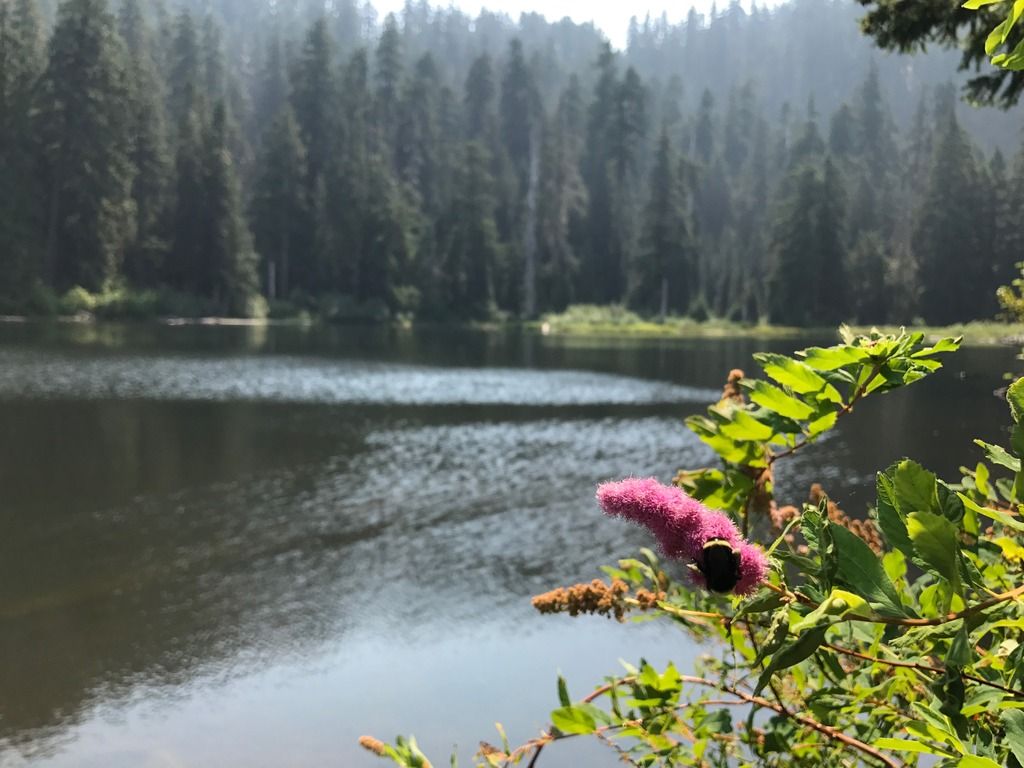 The lake is surrounded by rugged cliffs, and its famous old-growth: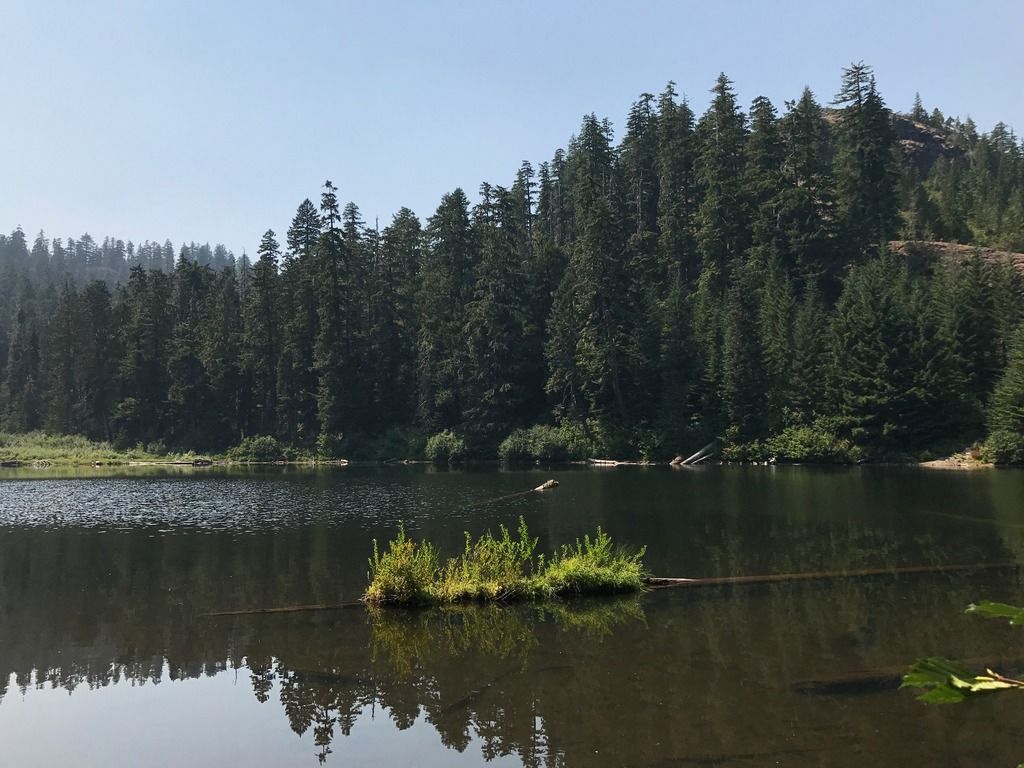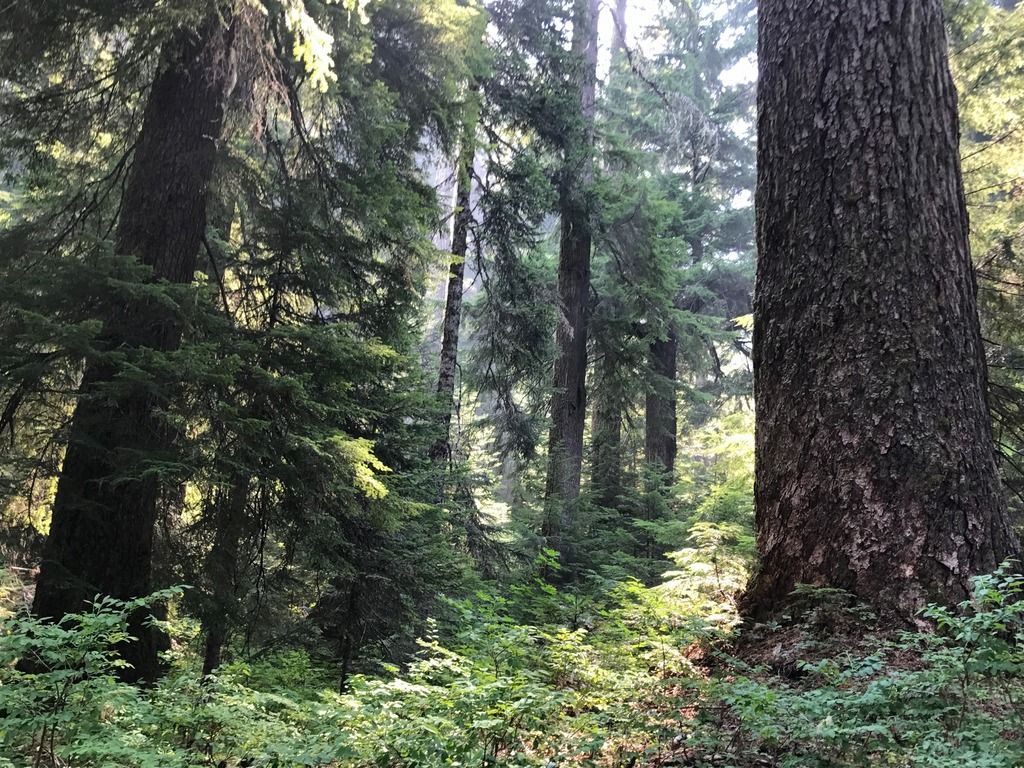 The glaciers did some great work, creating some cool hanging lakes/valleys: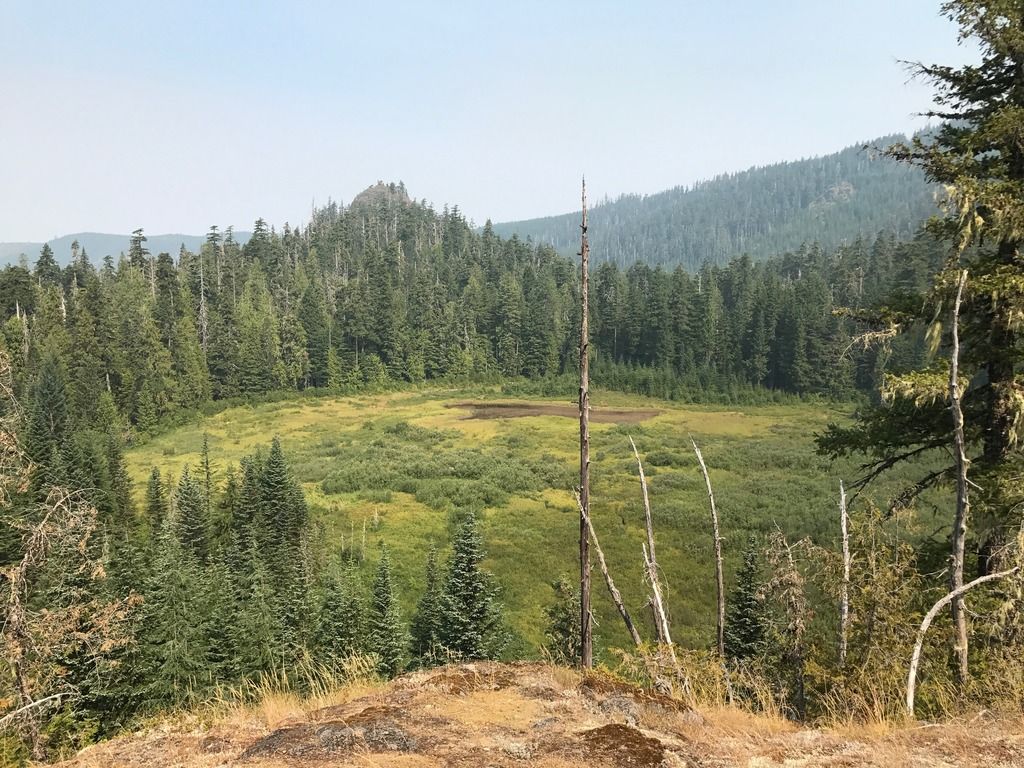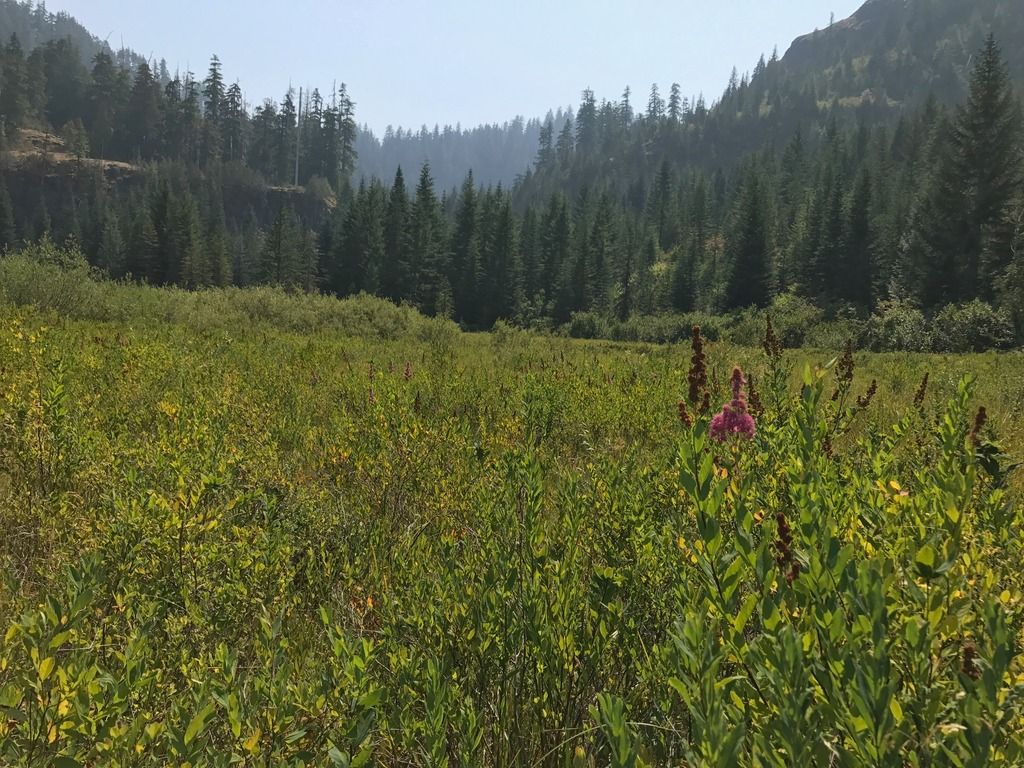 In this photo, you can see the unnamed rock dome I watched the eclipse from in the upper left: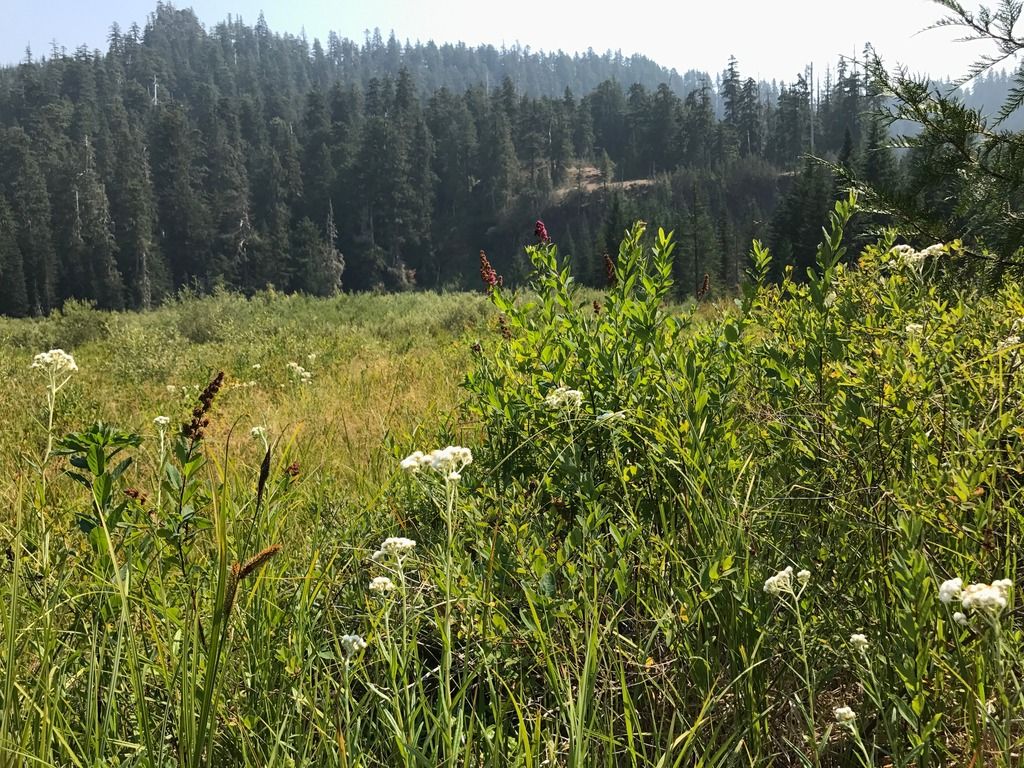 It was a hot, dusty uphill trudge back to the car. However Quartzville Creek has great spots to cool off and go swimming in an old growth canyon on the way back toward Sweet Home. Not much traffic to speak of at all on the way back to Eugene via 228/Marcola Rd. I-5 looked bad. Hope you all had a nice eclipse!