After introducing myself, I thought it's about time I made a contribution to the Trip Reports. My first summer hike was a big one. It's been on my radar forever. It's the ascent to Devil's Peak Fire Lookout from the Cool Creek Trailhead in the Salmon Huckleberry Wilderness.
Distance: 7.1 Miles
Elevation: 3,127'
Duration: 5 hrs
Other Hikers: None
The trail starts on Still Creek Rd - about 3 miles from Hwy 26. The trailhead itself is subtle - there are two turnouts before it that I thought were it.
It starts going up straightaway - there is a blank Wildnerness Board right after the trailhead.
And then, I went up. After about a mile, I got my first view of Mt Hood, and rhododendrons. The pink made a nice splash of color among the green.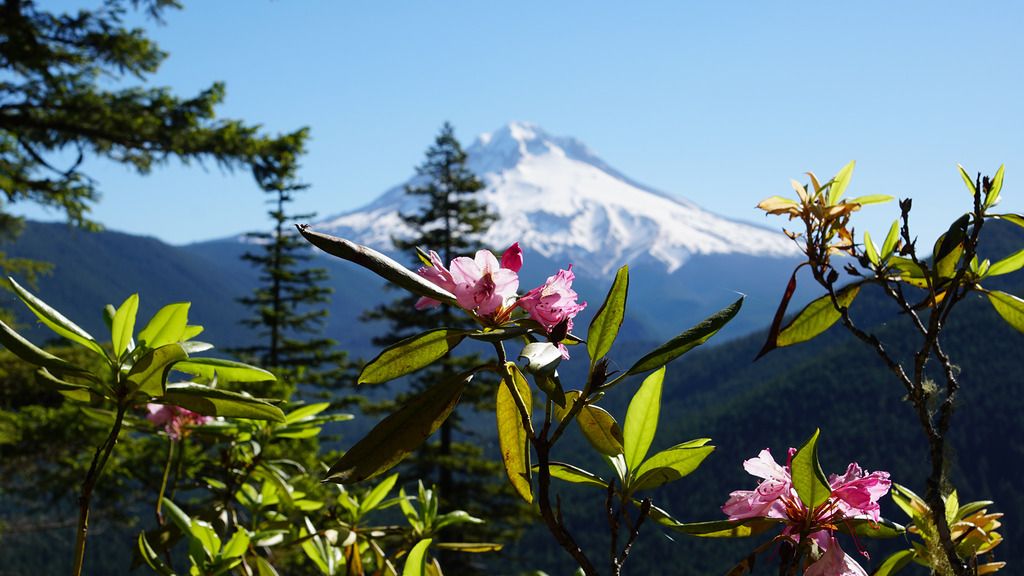 The first mile felt like the steepest part of the trail. The second mile, although still going up, had a little more level sections and undulations to take some of the pressure off. I crossed a stream at one point.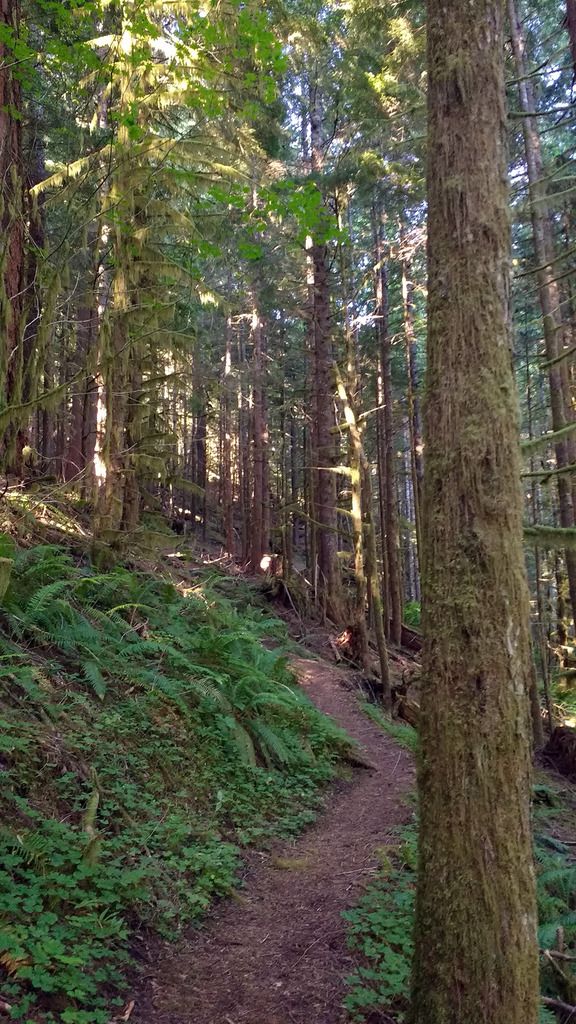 The third mile had quite a few blow-downs, and a little scrambling over (and under) fallen trees was necessary.
Just before the end of the third mile, I encountered a little snow. Nothing major, and easy to walk on. I would expect it is all gone now, after the weekend heat we just had.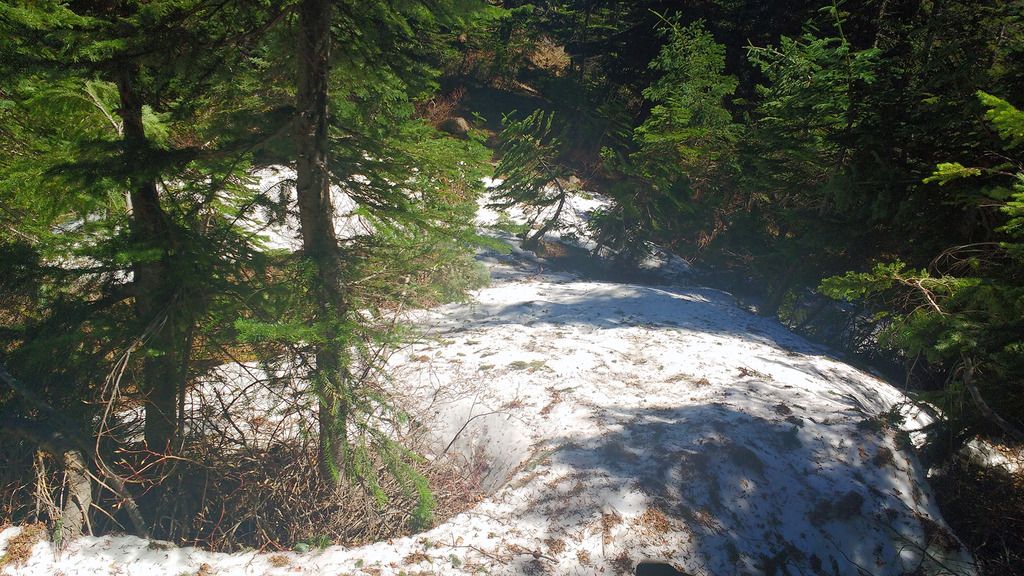 I was expecting the junction with Trail 793 at this point, and got just a tad confused at a path off to the left. So I followed it up onto a rocky outcrop, and was rewarded with a spectacular view of Hood.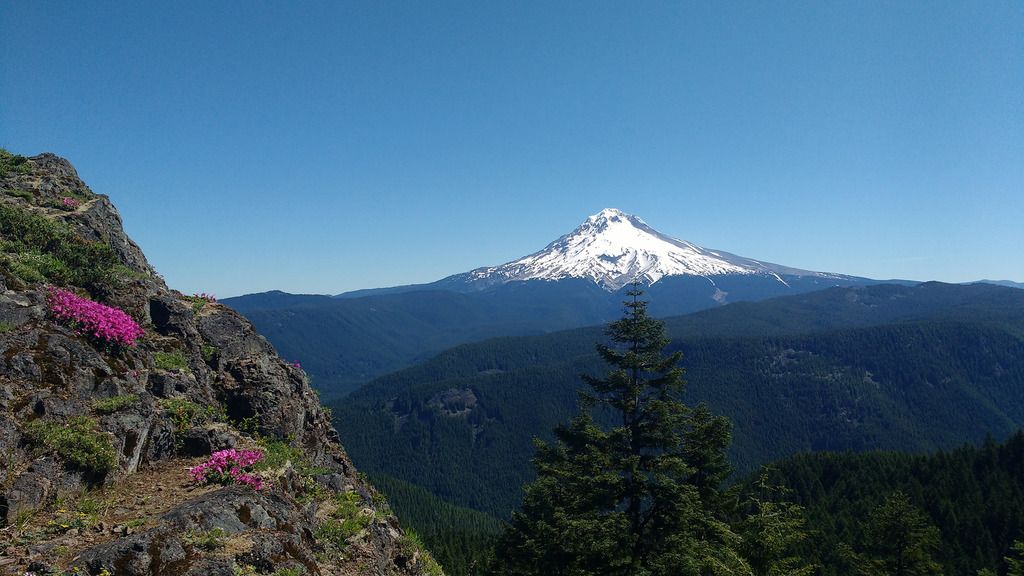 I sat on the outcrop to photograph the flowers, but changed my mind when I noticed all the red ants under me.
Instead, I went higher up onto the outcrop, and, wow. I hadn't been expecting this:
Helen's, Adams, Rainier and Hood all laid out before me, with the forest spreading out below. Absolutely amazing view.
I would have been happy for this to be my endpoint, but the final goal was still ahead.
Shortly after, I met the junction with Trail 793, and turned right. A few hundred yards later...
The path was left and uphill, across a few more blow-downs for good measure, and finally:
Devil's Peak Fire Lookout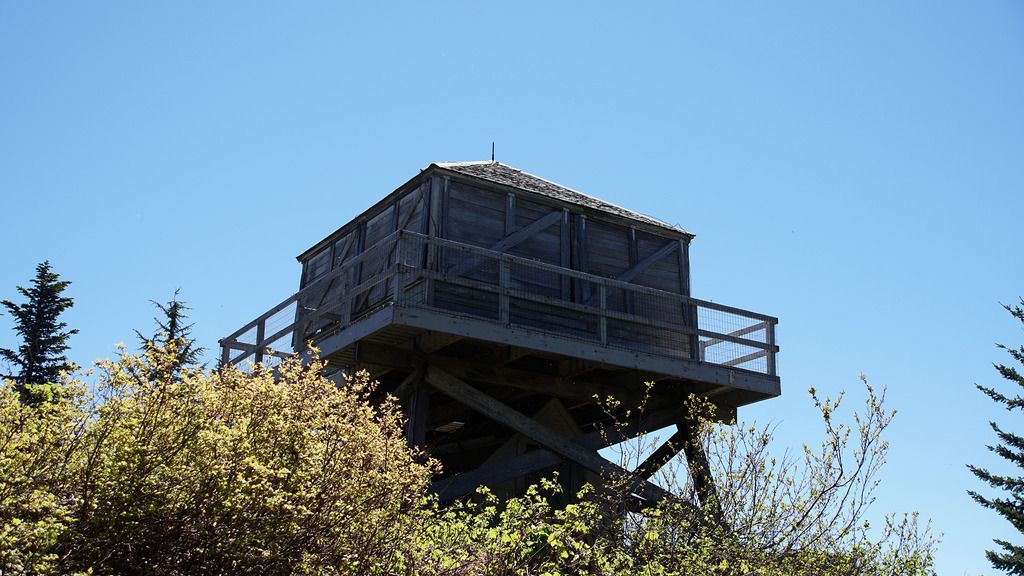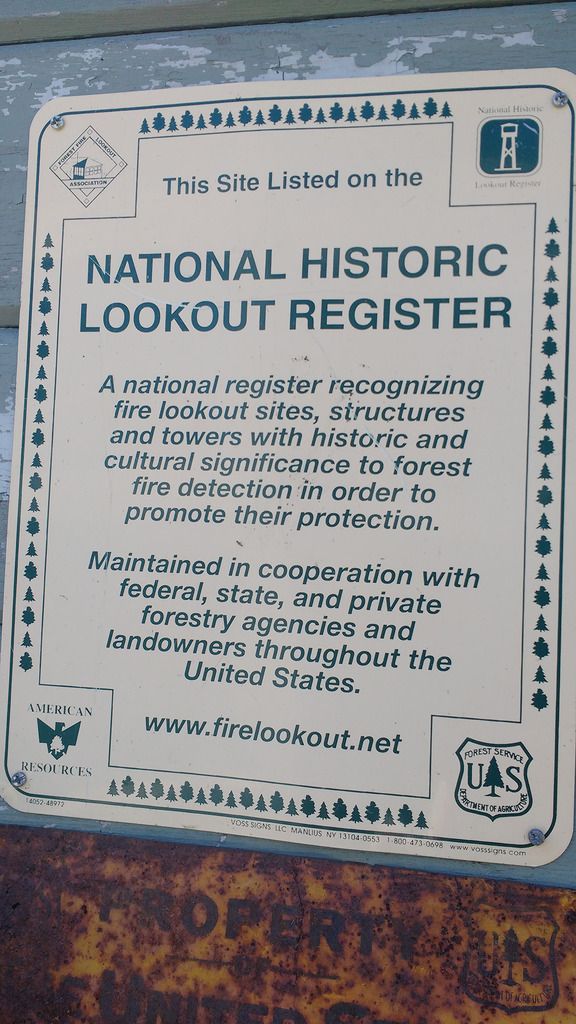 I was the only one here, so I explored the Lookout. Jefferson and the Sisters were visible to the South. Hood and St Helens were visible through the trees.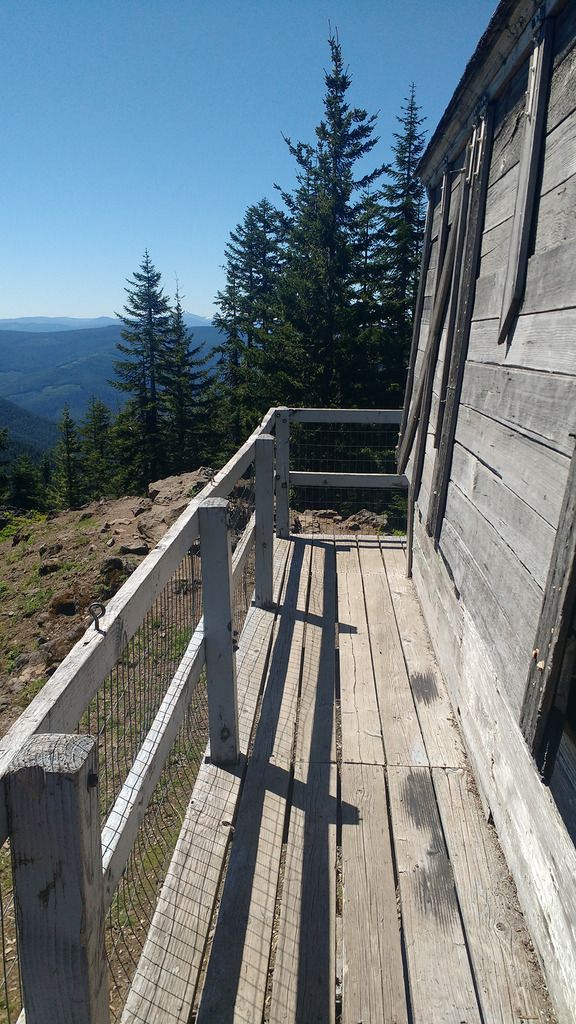 The Lookout was pretty well kept. I might have to make some new laminated signs for it though, the text on 'instructions/requests' was very faded.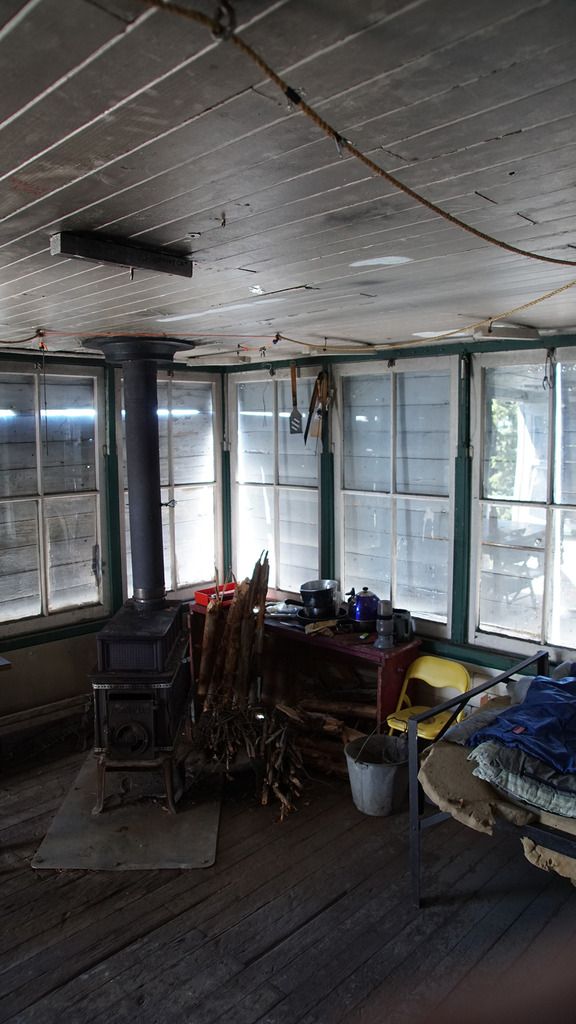 I got to do THAT SHOT
I stayed around for a while, had snacks and drinks. I had to head down sooner than I would have liked as I had to get to work.
The descent was.. ok. My toes in my hiking shoes hurt a little more than I expected. My knees were ok.
But by later afternoon, every muscle ached. And the next day too. It was probably a little much for a first season hike. But, it was awesome. Probably one of my favorite hikes I've done. I will return when the huckleberries are out.
The ascent looked like this:
Sorry if there's too many pictures. I tend to take a lot on my hikes. Some are DSLR, some are cellphone.