Embarked on the search for Vitamin D and dry air. NOAA told me 'mostly sunny' though I'd say it was hardly sunny. We parked right across the street from the trail, following the example of the other cars.
We passed the pioneer graveyard and a raging Mosier Creek Falls, then entered into Friends of the Gorge territory. Sparse sun aside, the good news is:
First wildflower sighting of 2016, a desert parsley of the early purple variety, yahoo!
It's a nice, mellow hike uphill through Pondie and oak grasslands to the Mosier Plateau overlook at the top of the trail: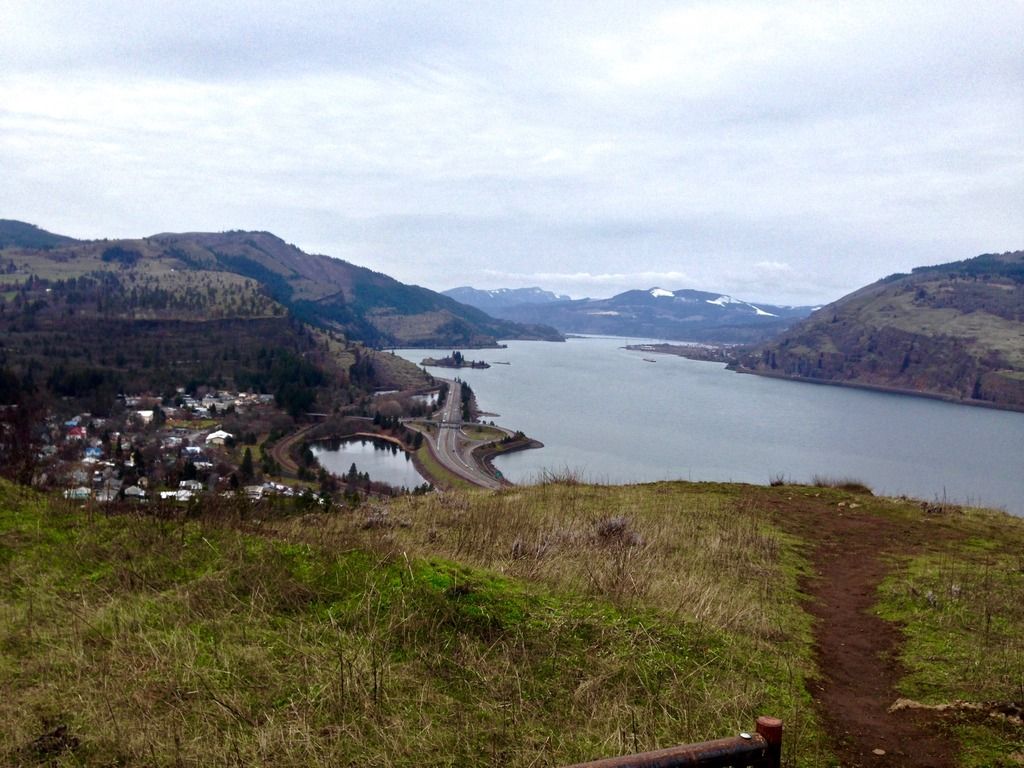 The sheltered Mosier Creek Canyon was balmy warm, but the overlook was quite chilly with stiff winds. The pines seemed to go with the flow of the breeze: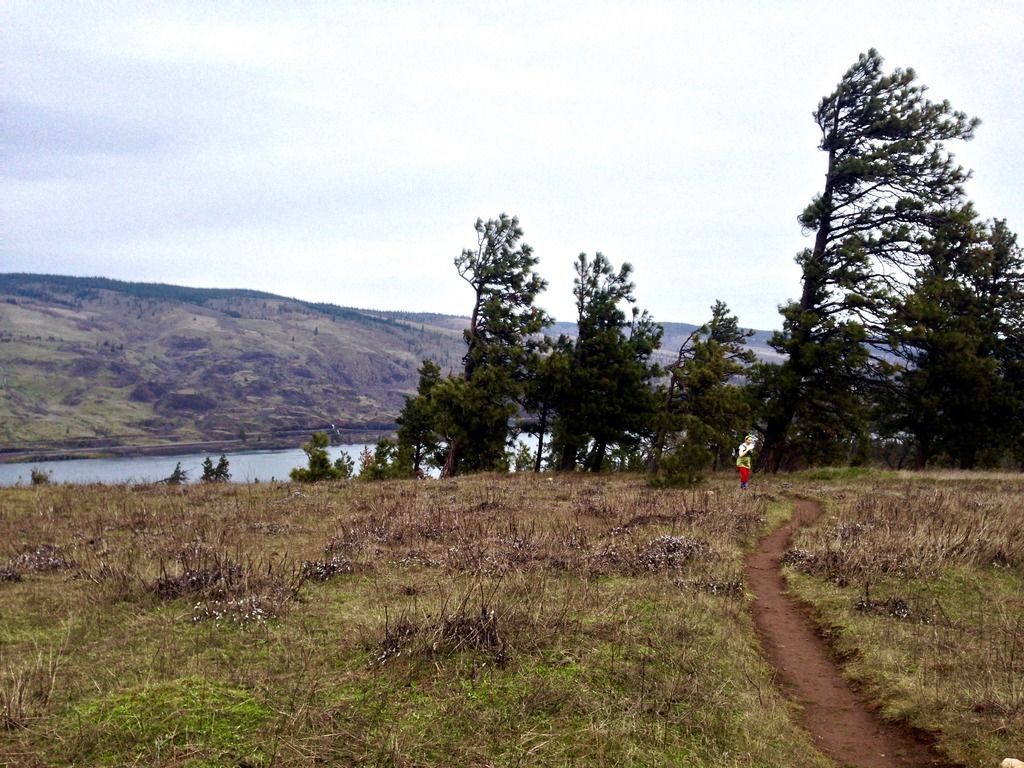 The sun gave us a little sparkle on the way back! My good friend Ap, and lady Dana headin down -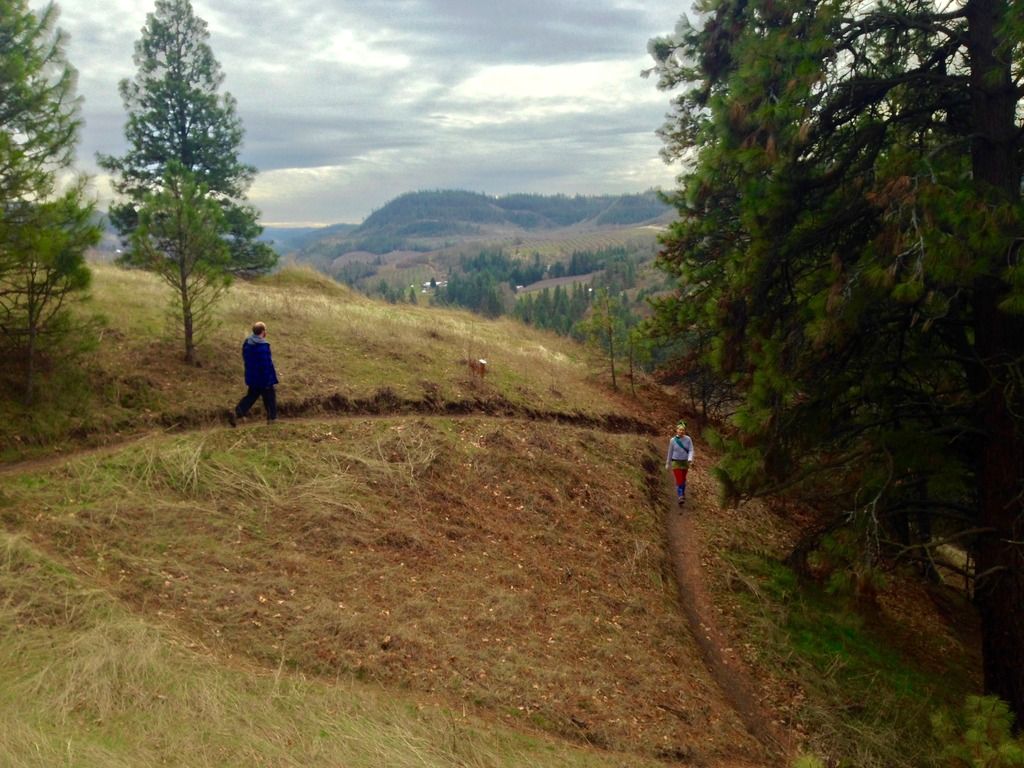 After such a short hike, we tried to head into Memaloose Hills from Marsh Cutoff Rd. The fence barriers I thought you could cross had big Xs of barbed wire through them, and the whole fence line looked unappealing to cross, so we turned around toward Portland to check out some waterfalls. Does anyone know if there are any accommodating public access points to the Memaloose Hills other than the rest area?
A wonderful day in the pine-oak zone with no ticks, light crowds, and some open lands