Spent last Friday evening visiting a few waterfalls along the McKenzie Highway -- first, the Proxy Falls loop, then a section of the McKenzie River Trail to visit Koosah and Sahalie Falls. It had rained the night before, leaving the ground soft, dust-free and pine-fresh!
With the County Fair in progress, I pretty much and the trails to myself -- wonderful! Some pics from the trip:
The trail starts with a nice ramble through a lava flow, dotted with huge Douglas fir:

Stunted salal (!) in the lava flow with tiny leaves... neat! Lots of these stunted versions growing about the flow: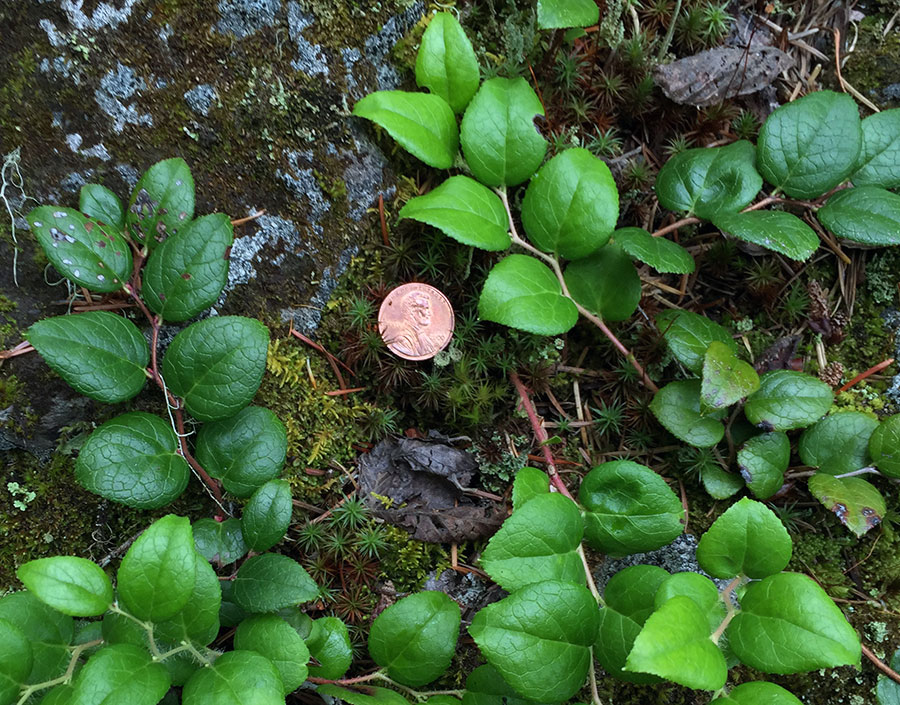 This giant Douglas fir (see trail to the right for scale) had blown down over the winter... centuries-old, for sure:

Another giant Douglas Fir and the thunderstorm clouds gathering above: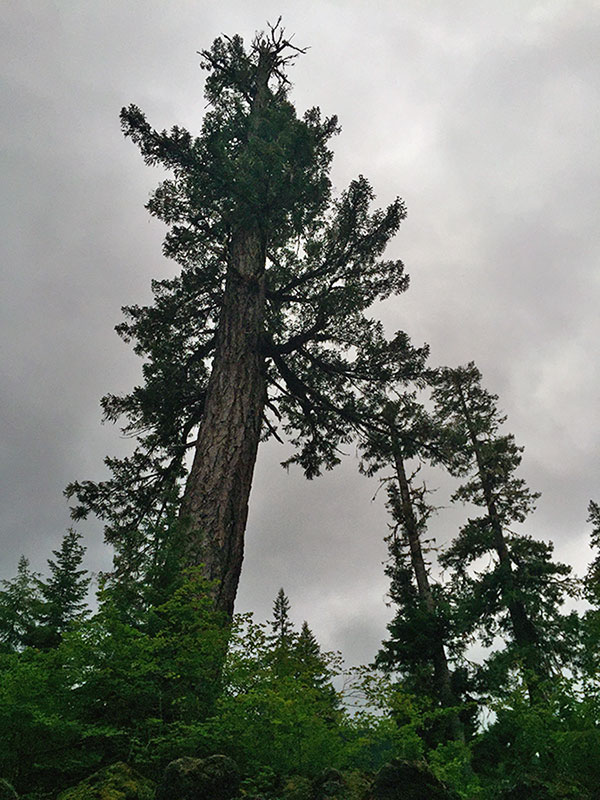 After a brief tour of the lava, the trail enters forest and soon arrives at a high overlook of Proxy Falls. A short scramble to the creek gives this more famous view (albeit, usually with more water):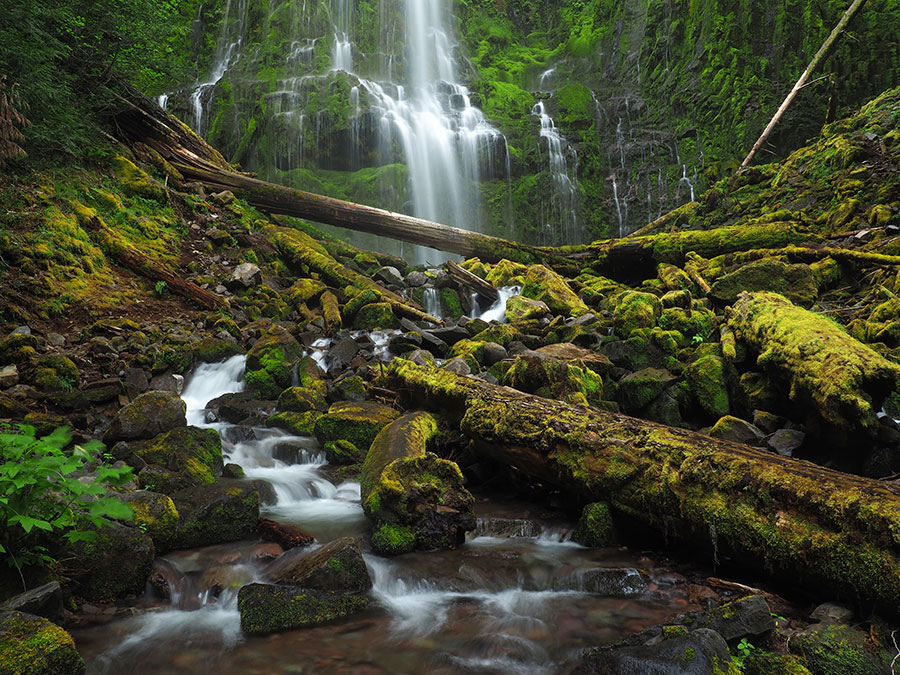 A couple of close-up shots -- always a fun falls for photographers with lots of gorgeous detail: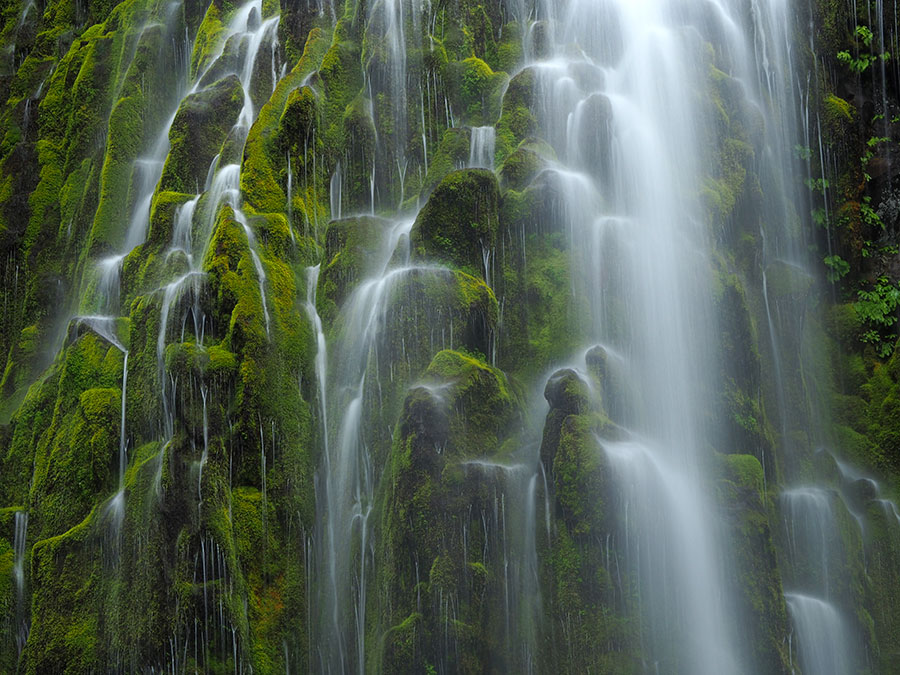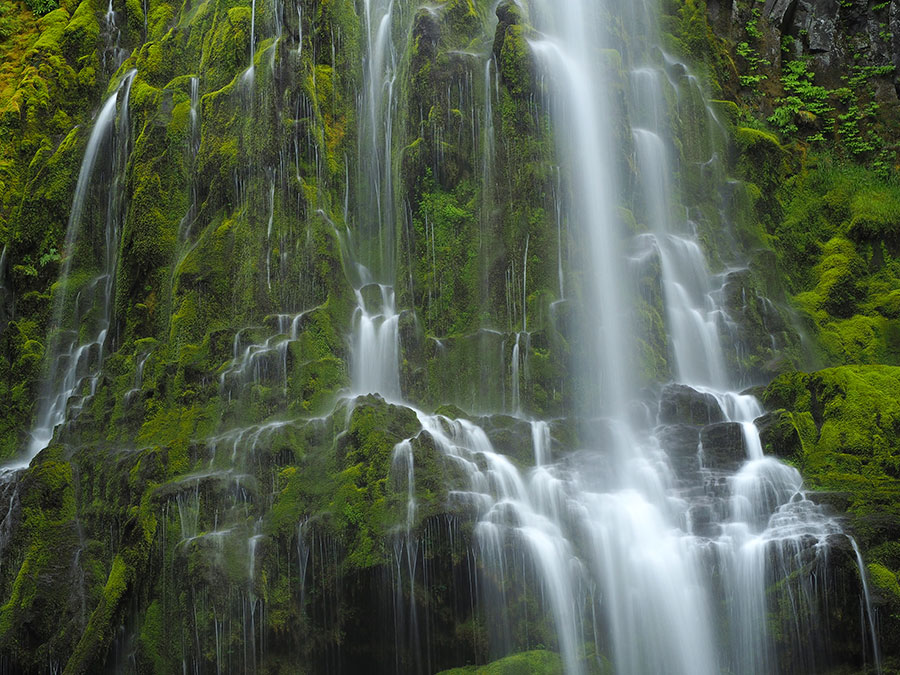 Next, the loop continues to Upper Proxy Falls -- past some of the most confusing signs I've ever encountered on USFS trails -- just beyond this cryptic junction: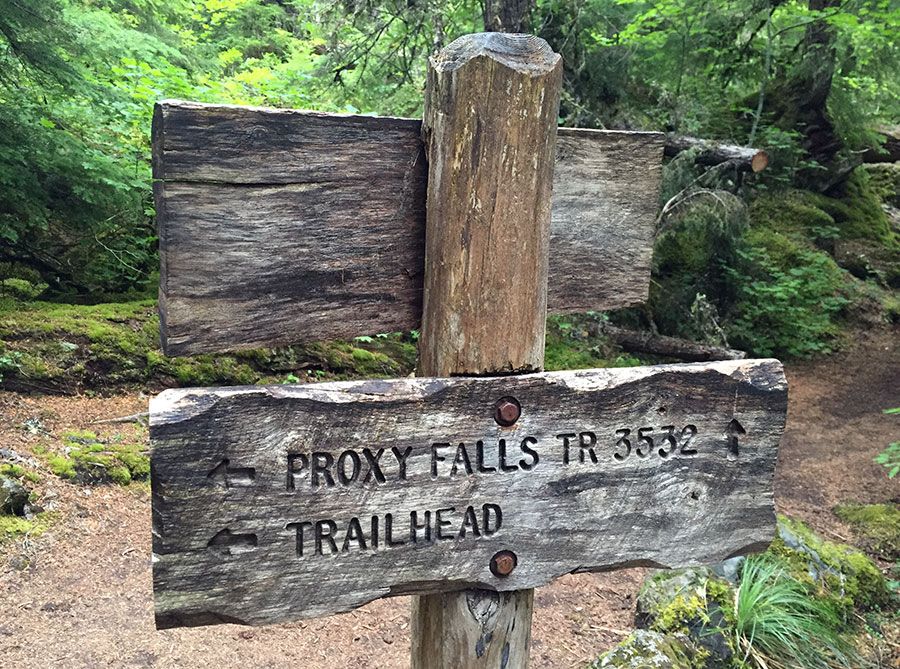 Upper Proxy rambles down a tall slope, then disappears into the lava flow from a small pool -- weird!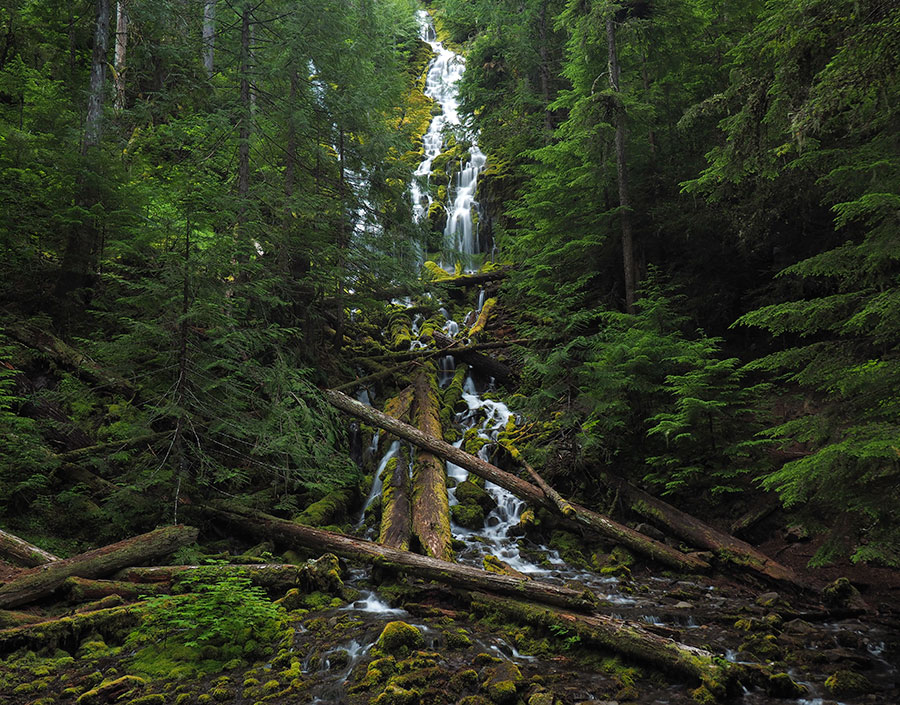 A closer view of the lower portion of Upper Proxy Falls -- pretty!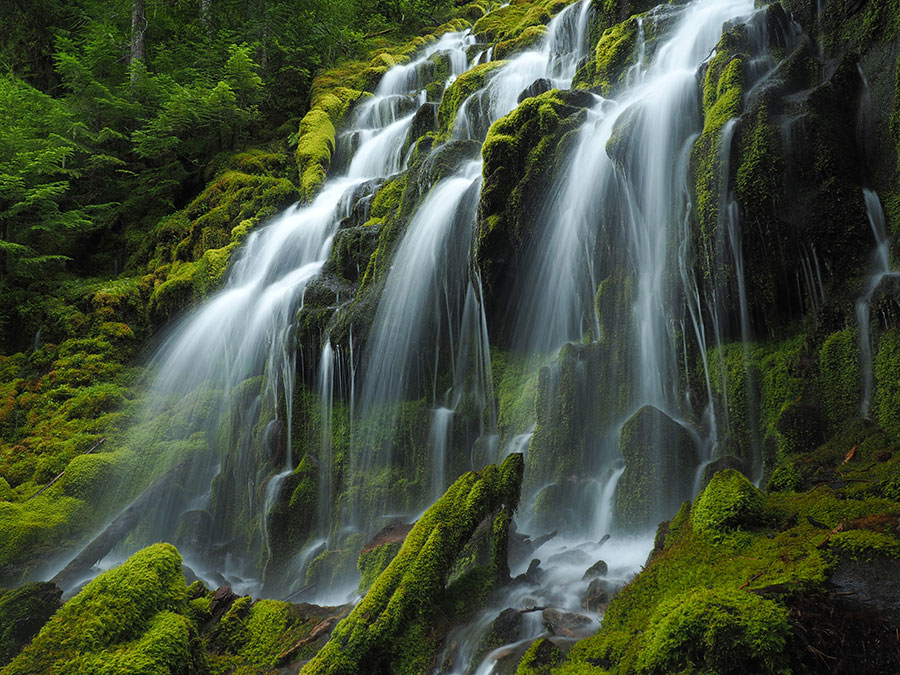 Next, I headed over to the McKenzie River to visit the much more rock-and-roll Koosah and Sahalie Falls on the McKenzie.... starting with the national park-esque visitors area at the Sahalie Trailhead: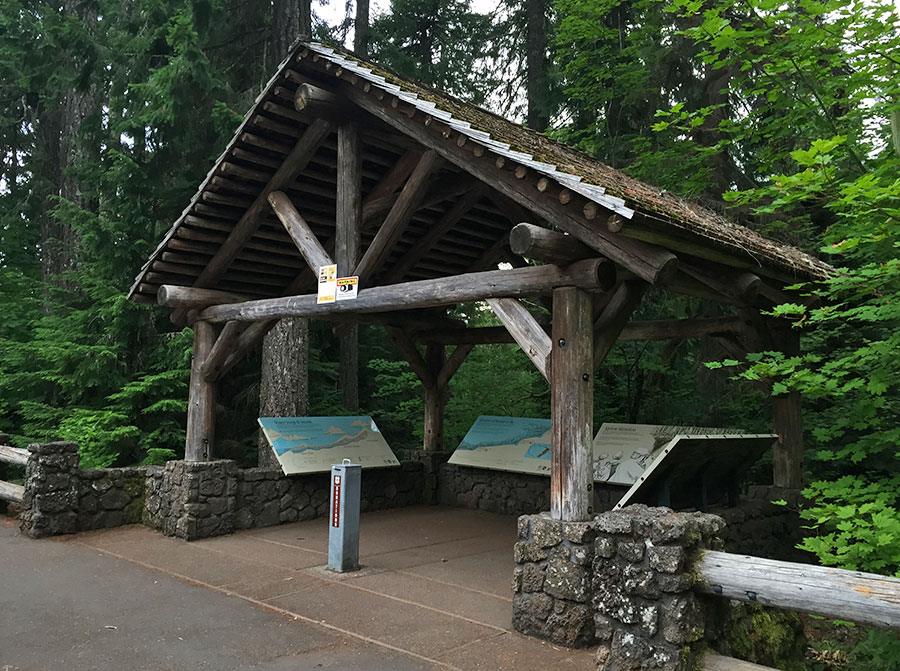 ...I'd forgotten how many stairs this trail has..! 182, to be exact... not that I was counting...

Sahalie Falls, always consistently lovely: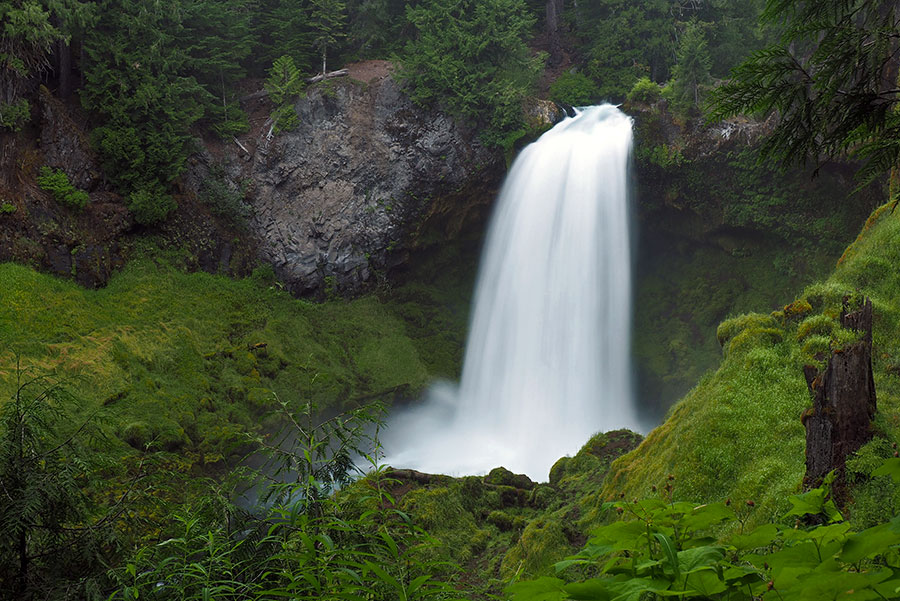 A hollow log for Chase: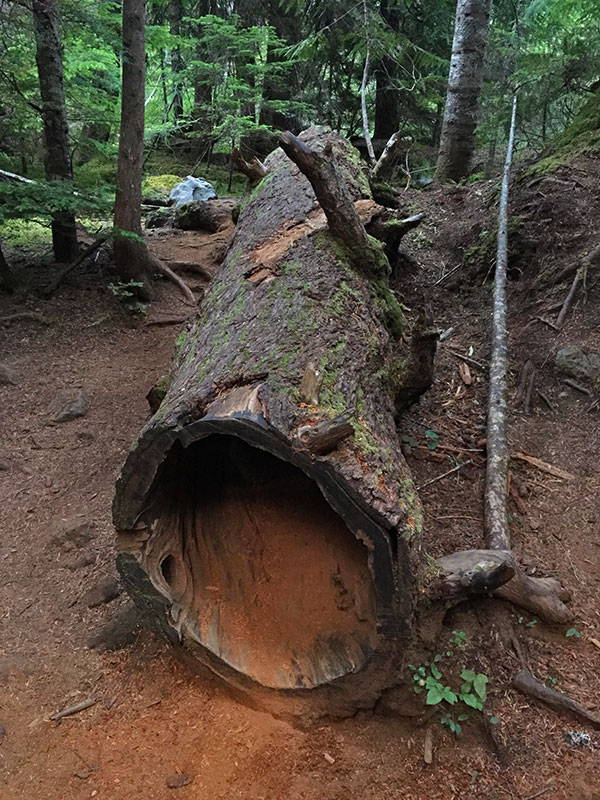 Aquamarine tints and countless cascades along the McKenzie River: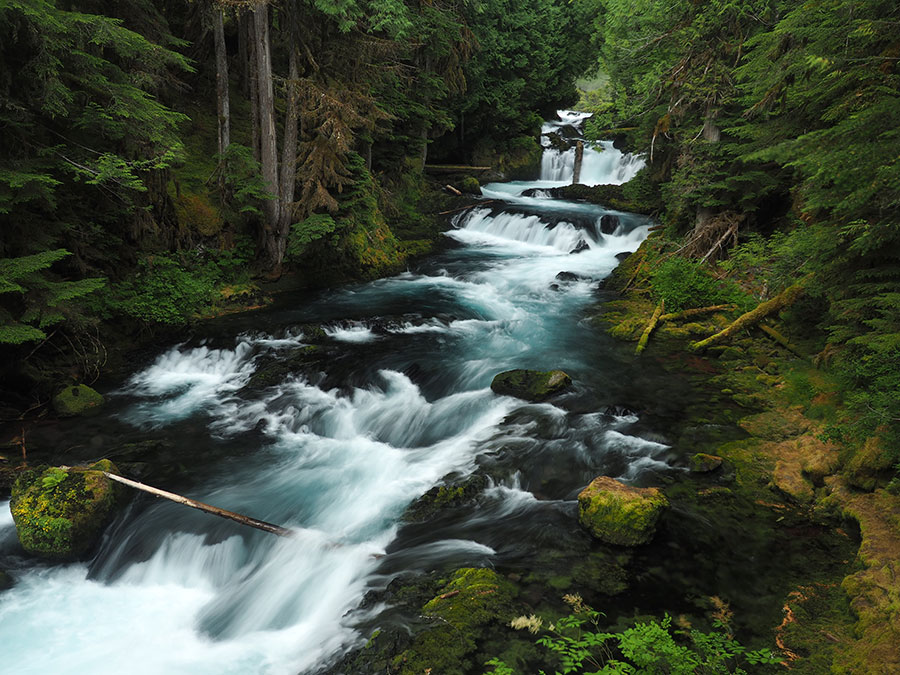 Some really big trees line this canyon!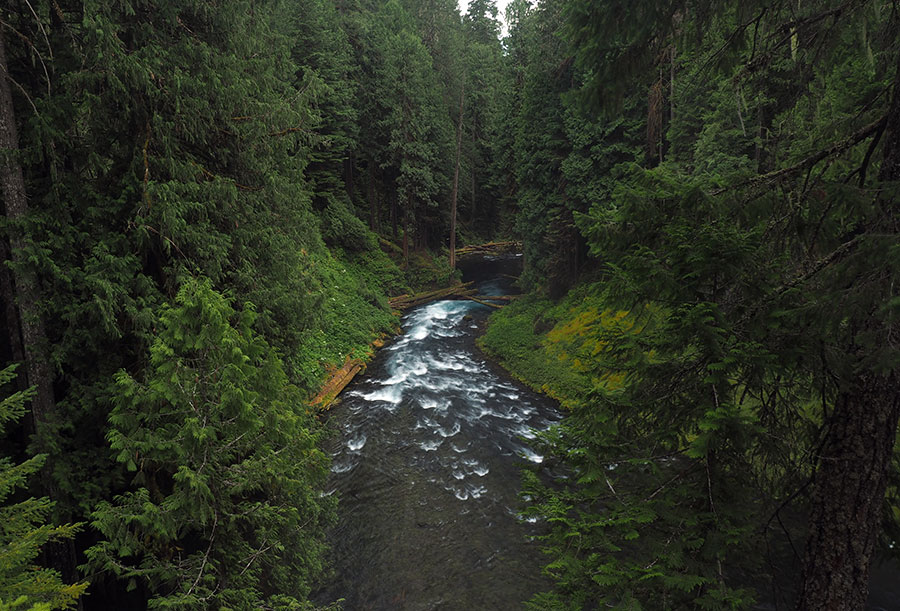 And finally, a look at Koosah Falls as I began to run out of daylight...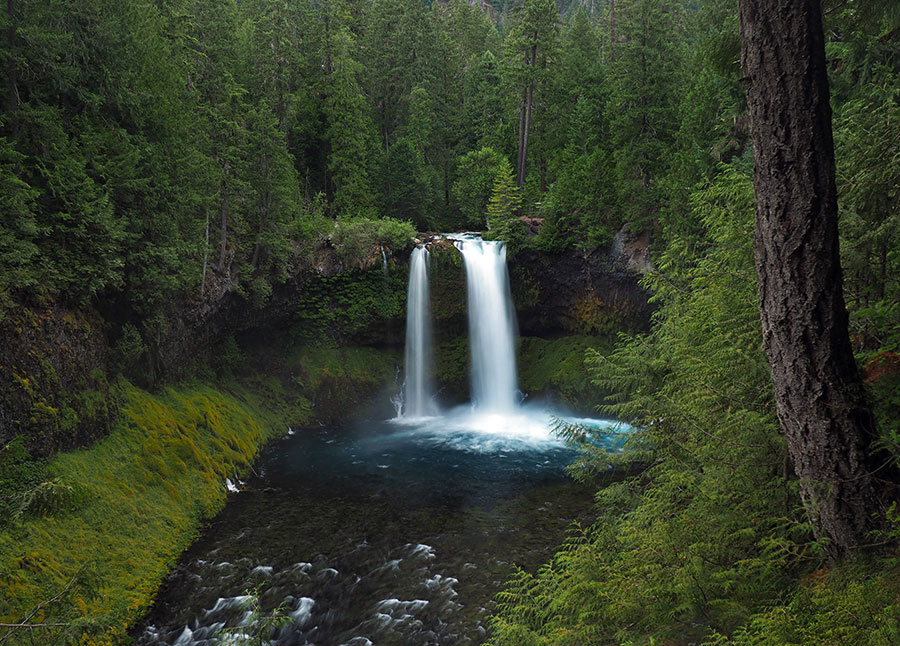 ...and then sprinted back up those 182 steps to the trailhead..! As always, amazing scenery and magical scents and sounds in McKenzie country.
Tom