I still can't believe I did this hike. I ended up going by myself but met up with a very nice hiker from Pennsylvania who was hiking it also for the first time. I thought I had prepared myself for how steep it was going to be but I was nowhere close. Reality was sooooo different. We had some fog at the bottom but once past it, had beautiful blue skies and could even see what I think was North Sister right behind Jefferson (used binoculars). The thought of walking down was enough to try glissading which was a blast even with my thin capris! My behind was bruised but my heart light! My iphone took better pictures than my camera-go figure. All told, I am so glad I did this hike but now I'm good-no more mountains for me. Well maybe Mt Hood someday
Pete and I at the bottom!
Go Cougs!
Awesome pano
Hood and Jefferson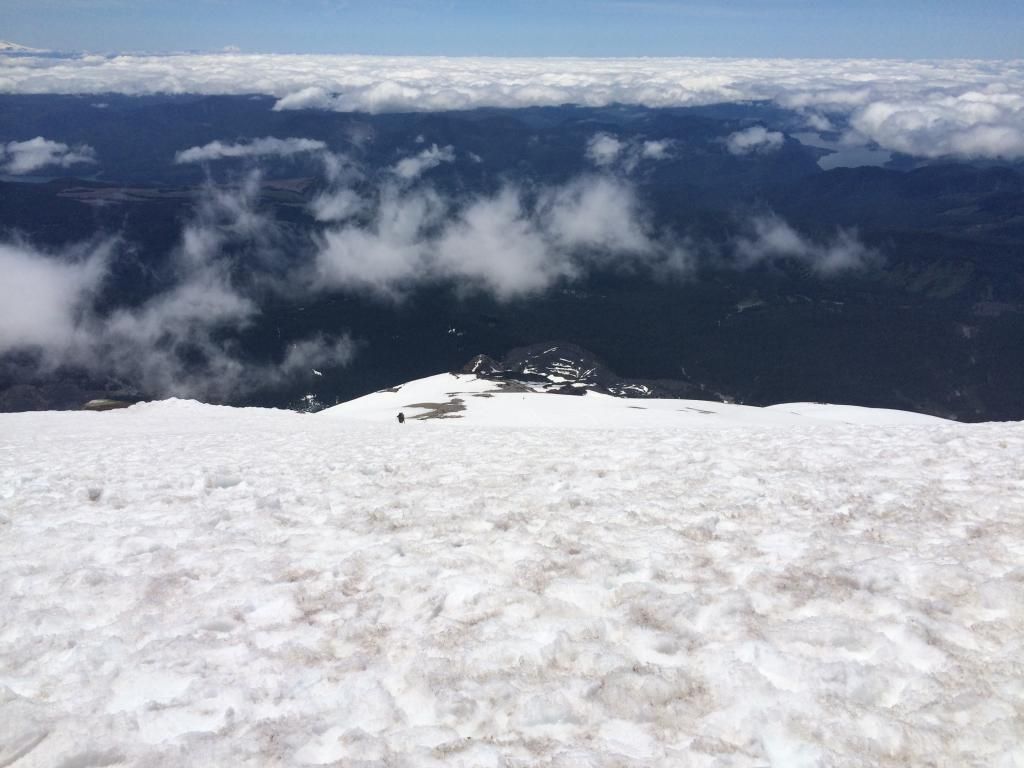 Can't believe I climbed that!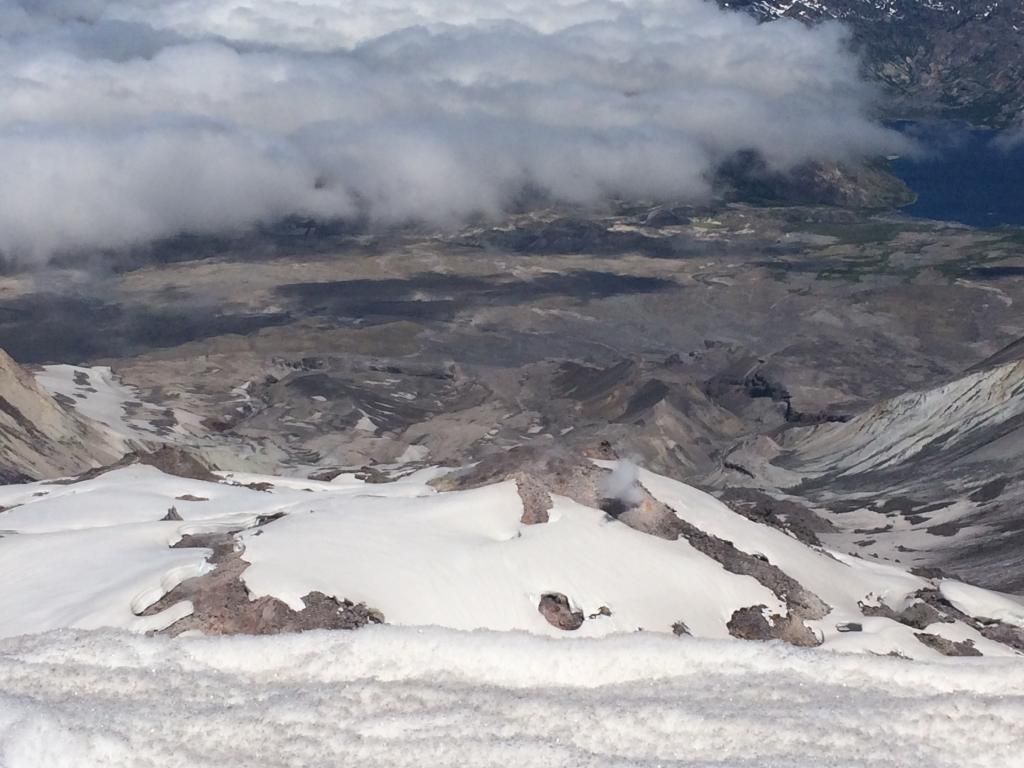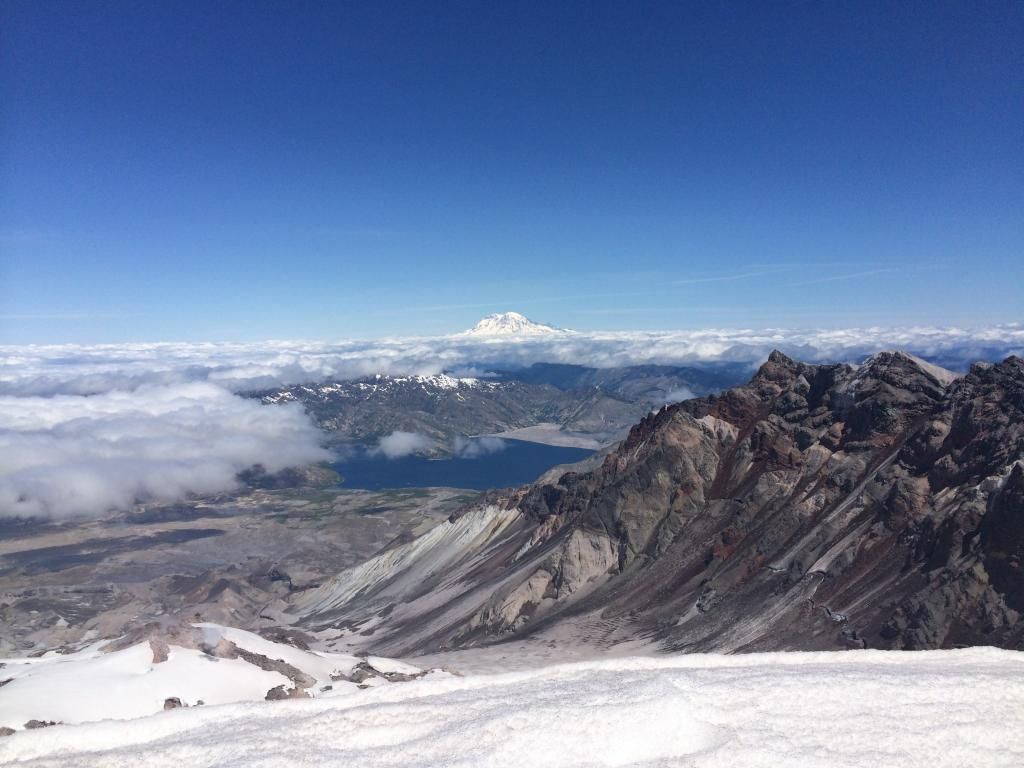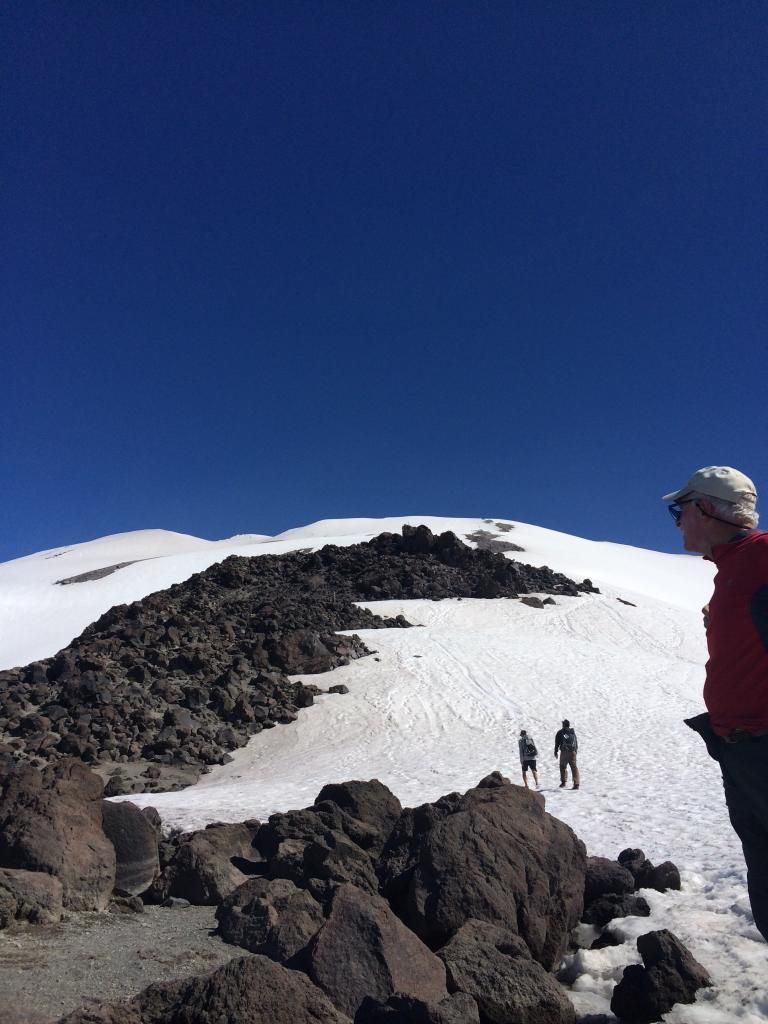 Boulders were our friends (to sit on and breathe)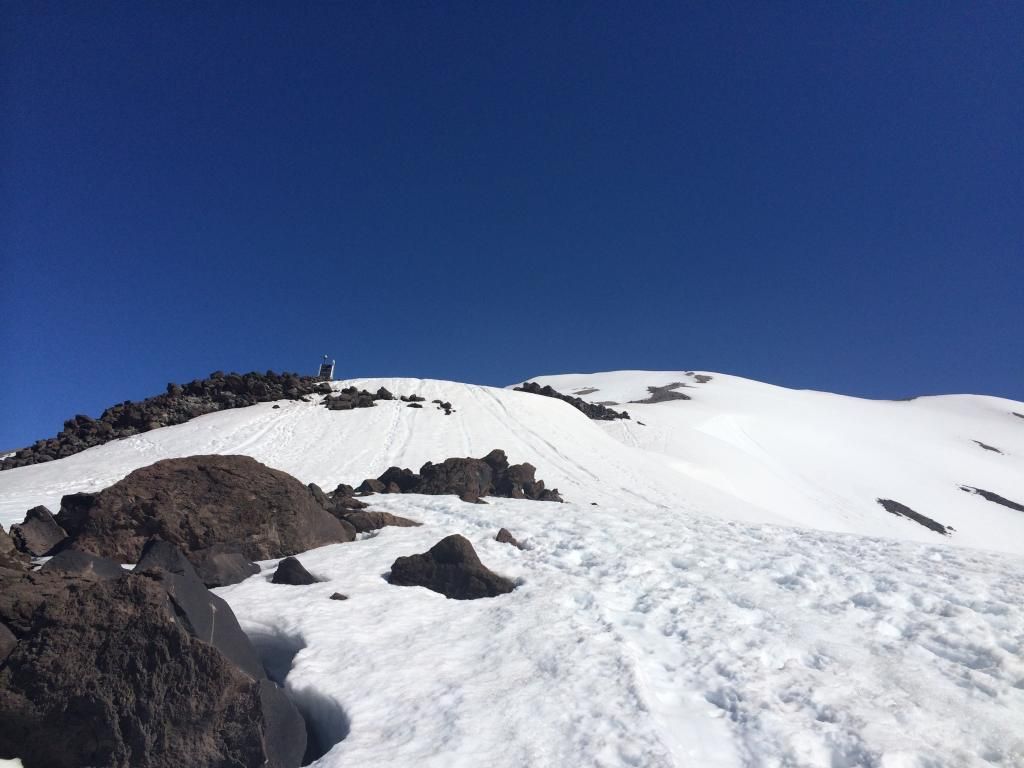 Almost to the monitor station
Adams peeking out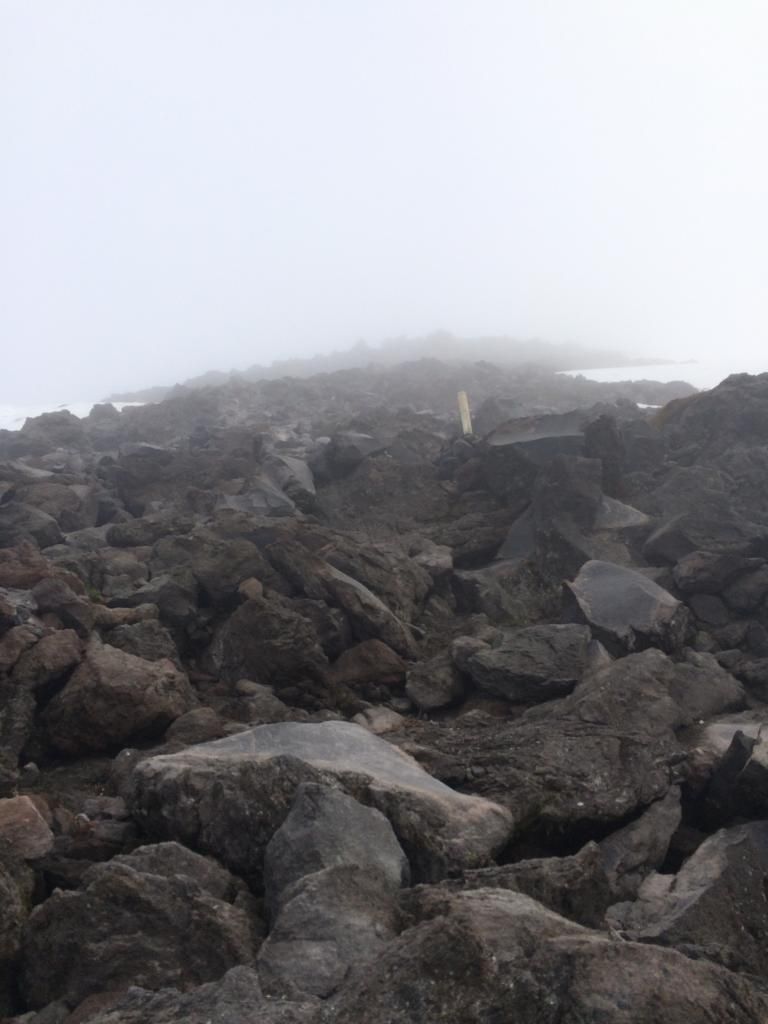 Was really questioning my sanity
Guess the only place I burned-hint, not my face.
My favorite mountain