Hi Chris - yes, I actually wrote a blog article on that tree awhile back:
http://wyeastblog.org/2012/07/27/the-wahclella-maple/
I think I posted it on the forum this year, but another prominent maple is about to fall across McCord Creek, right in the middle of photographer's alley. I'll be surprised if it makes it another winter -- it's a multi-trunked tree right where the side path heads down to the photo spots, and the creek has removed almost all of the ground underneath the tree -- basically hollowed out underneath the trunks. So... get in there and get some photos while it's debris-free!
[rummages through photos]
Aha! So, here's the tree from the creek level last spring: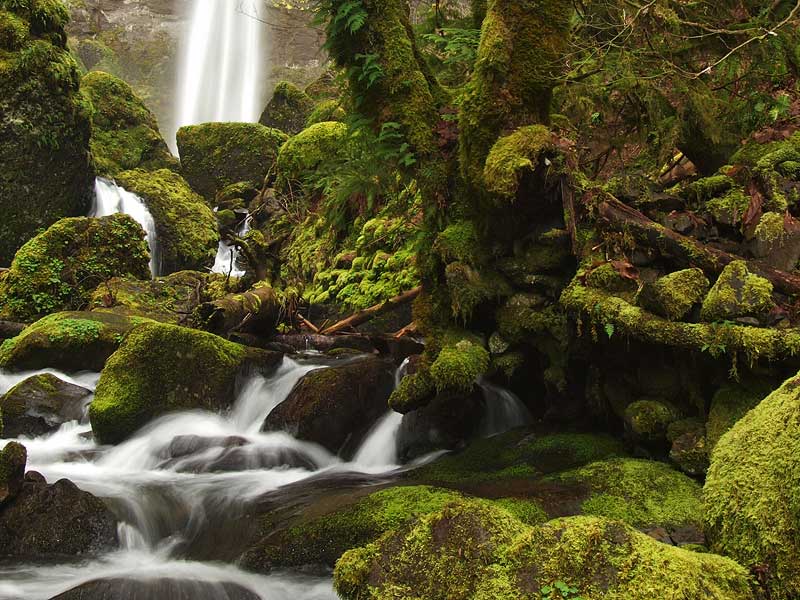 And here's the tree as it appears from the trail -- it's the 4-trunked bigleaf maple behind the short western red cedar: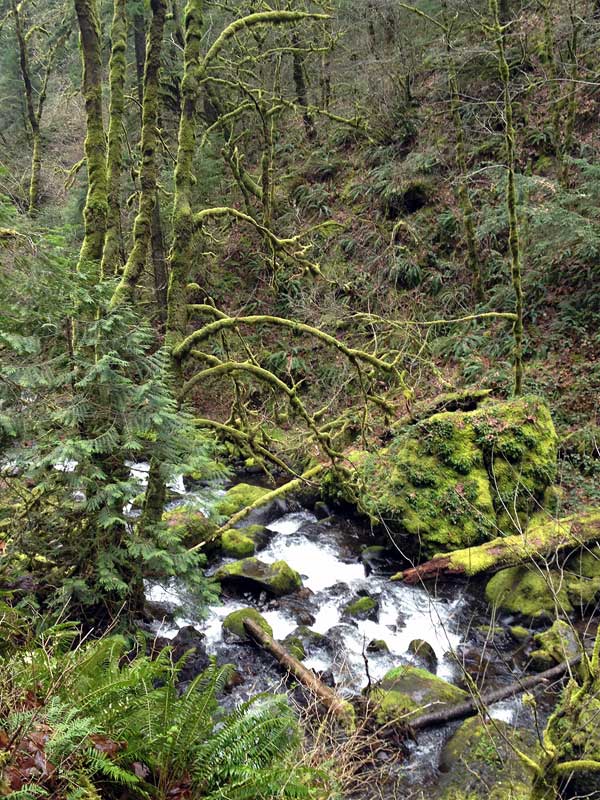 Tom