The Lil' Loons group is growing! Lil'h4f has added one of her bff's to the group. Crouching Treker, Flying Hiker aka 'CTFH' have been friends since birth and he's training for his black belt in Taekwondo. So, he took the challenge when Lil'h4f invited him and his Dad 'Papa D' to join us on our 15 miler we had planned last Sunday from Wahtum Lake to Eagle Creek Trailhead. Since Lil'h4f and I needed a shuttle…we found our hiking buddies for the day!
Thanks to mjuliana for his recommendation of doing this hike in two days, we wanted to do it! BUT…Lil'h4f was not having any part of doing an overnight. She said she has her limits and she's not in to "backpacking…yet". LOL! Hint…she's already picked out our campsite for next summer.
We were out the door by 5:30am, got the mom van comfortably parked NOT in the spot with the broken glass at EC TH. Then the long windy drive to Wahtum Lake. UGH…but nothing a little coffee and two giddy kids ready to hit the trail can't overcome! We were on the trail at Wahtum by 8am. What a treat when we saw the lake for the first time.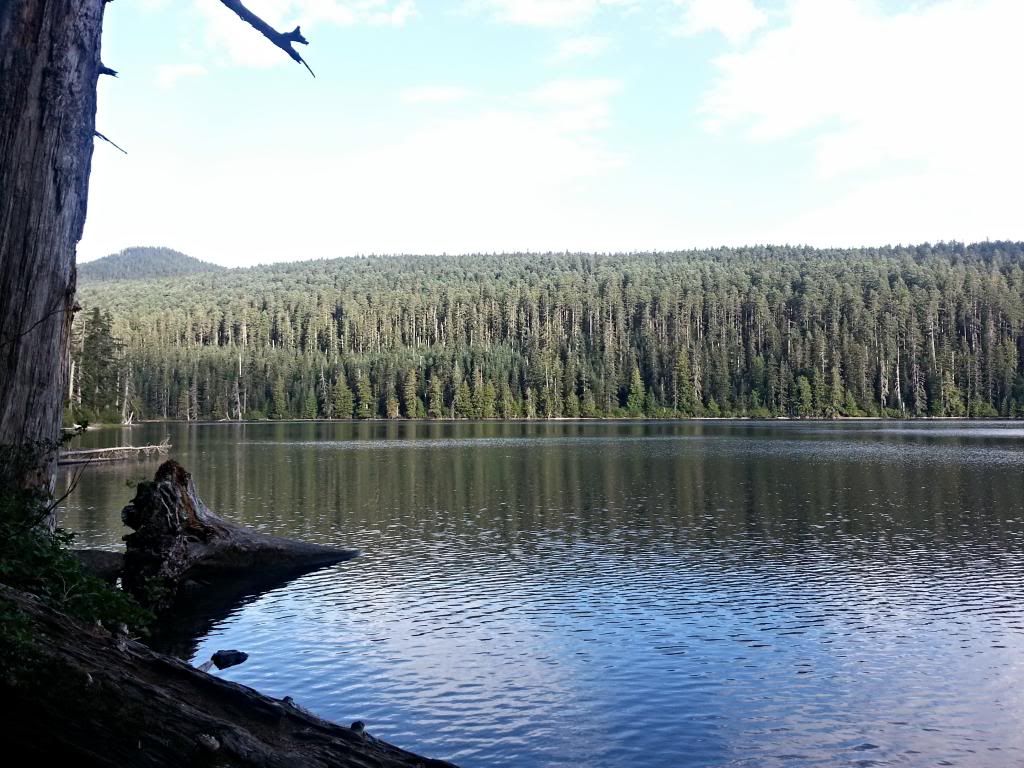 Lil'h4f and CT…this Mom was a little nervous when both ended up falling within a 100 yards of the TH! CT was sporting a bright orange bandaid on his elbow the entire trip!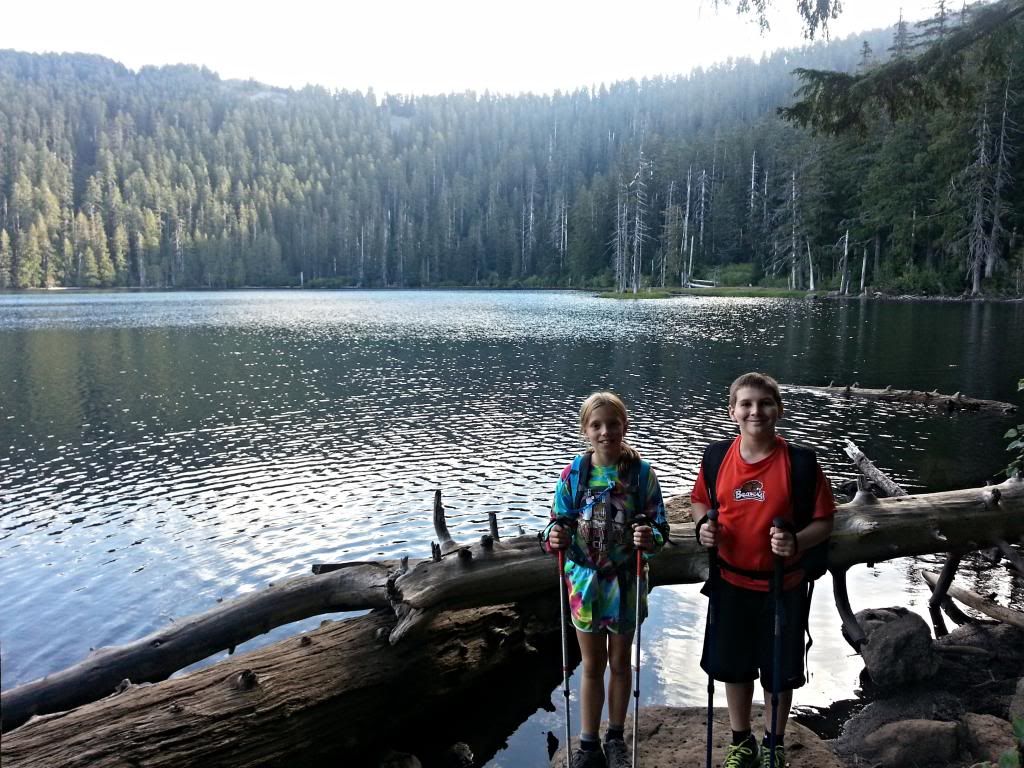 Papa D and CT…so proudly displaying his orange bandaid to match the nasty orange shirts I had to stare at all day. Go Oregon!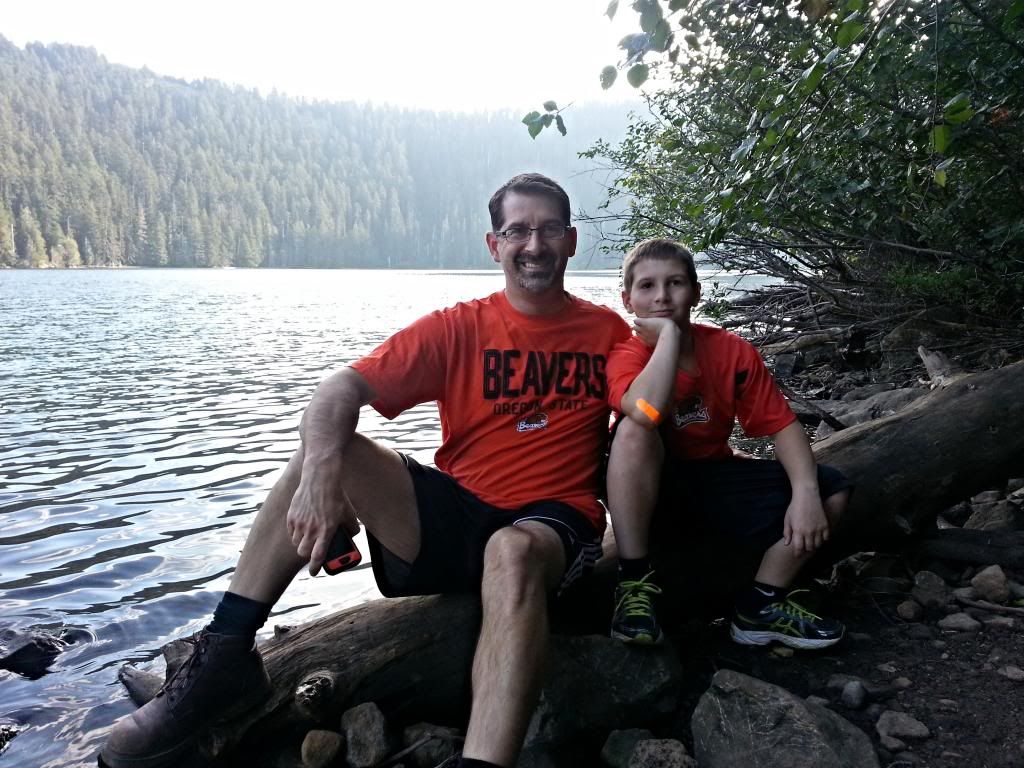 Hike4Fun and Lil'h4f…regretting not wearing our Oregon shirts. Lol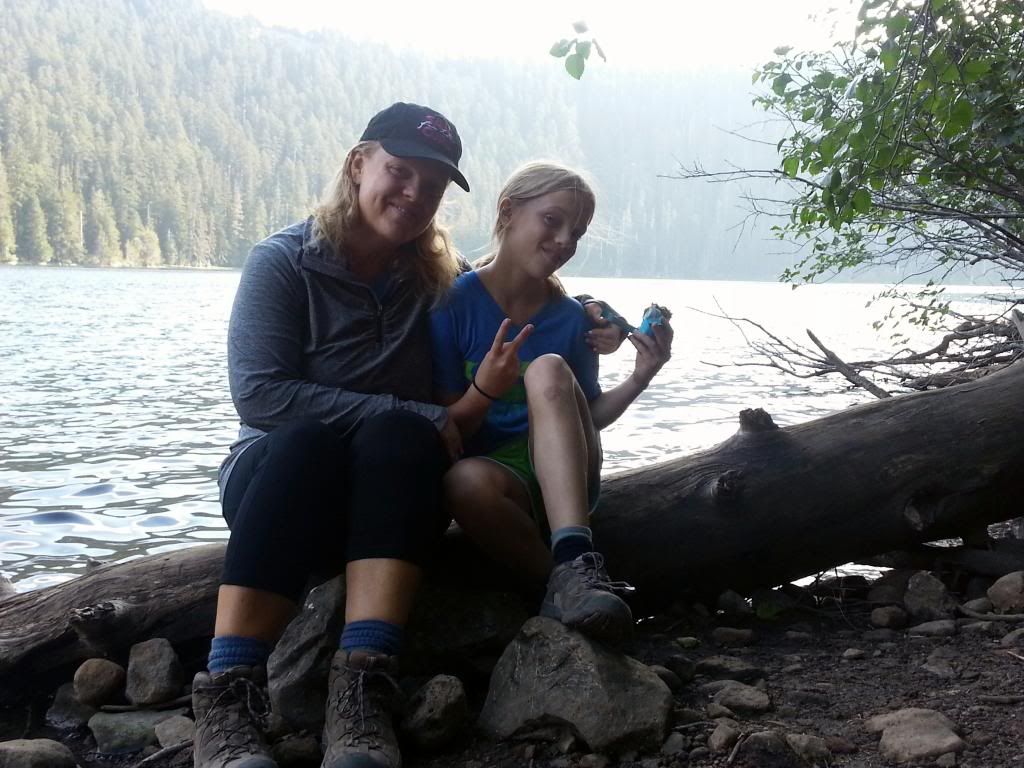 On the right path…
We want to come back and check out Chinidere Mt Trail!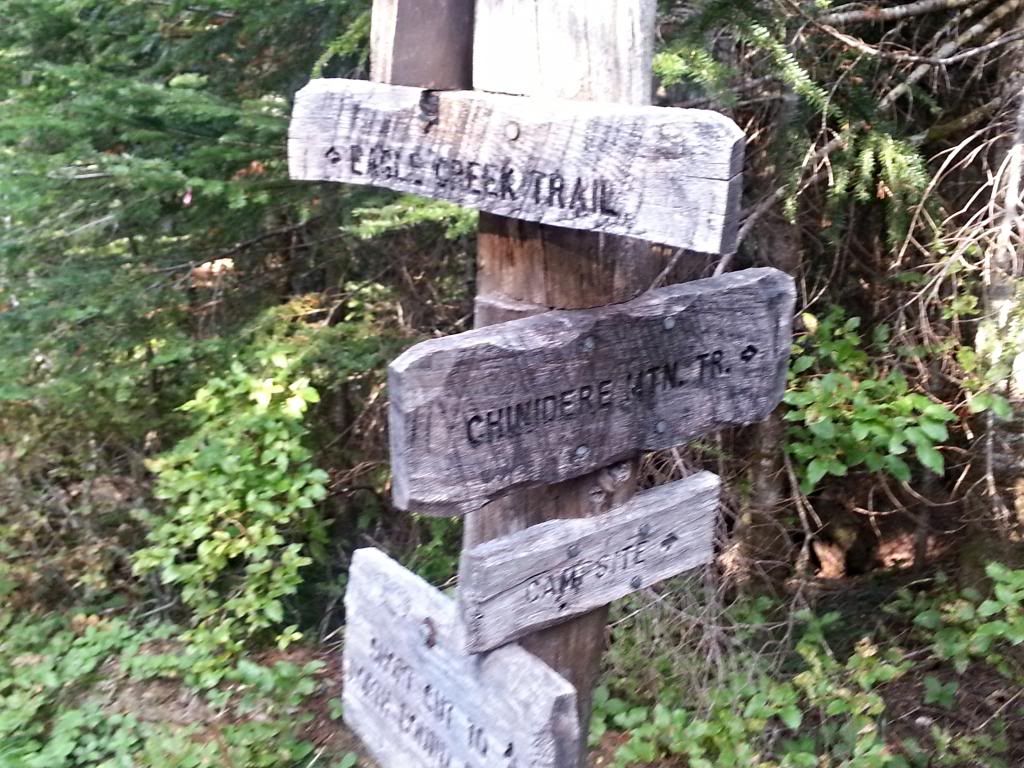 The mushrooms were crazy looking…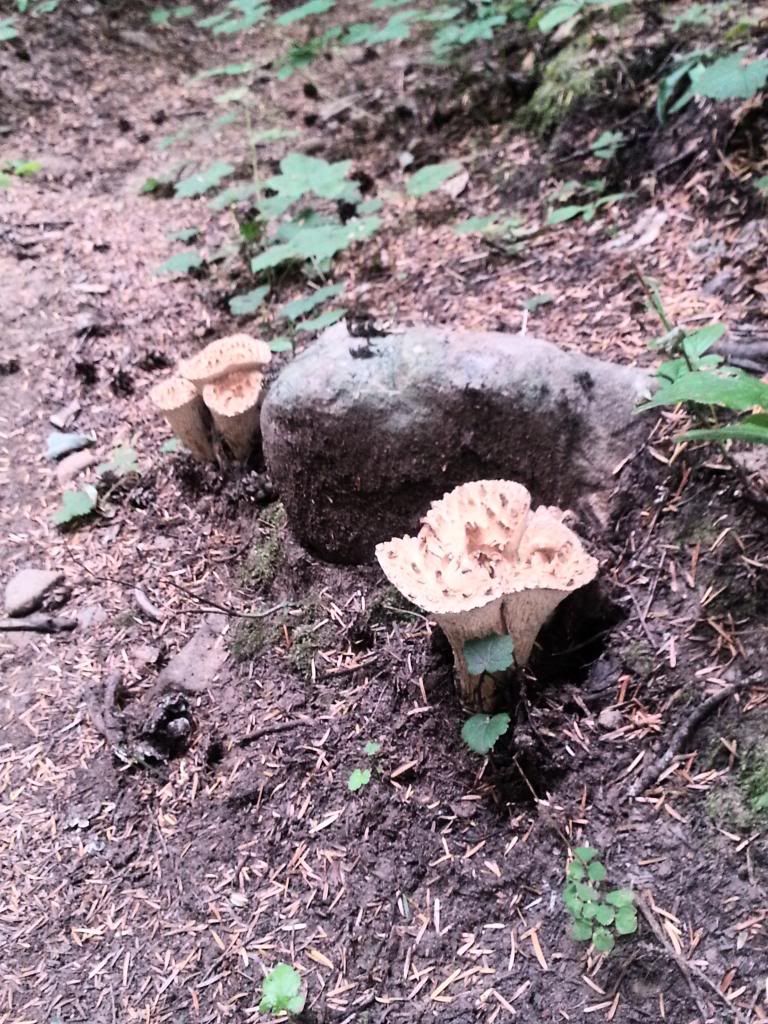 The setting brought on a long conversation about Narnia. The fog gave it such a great feeling..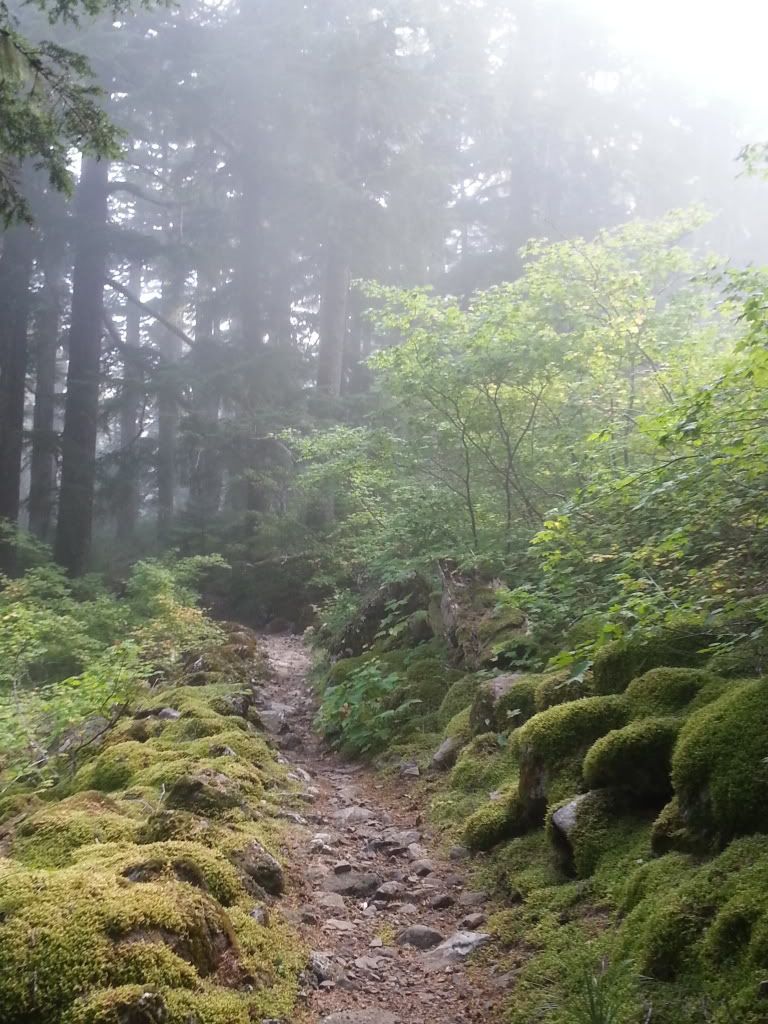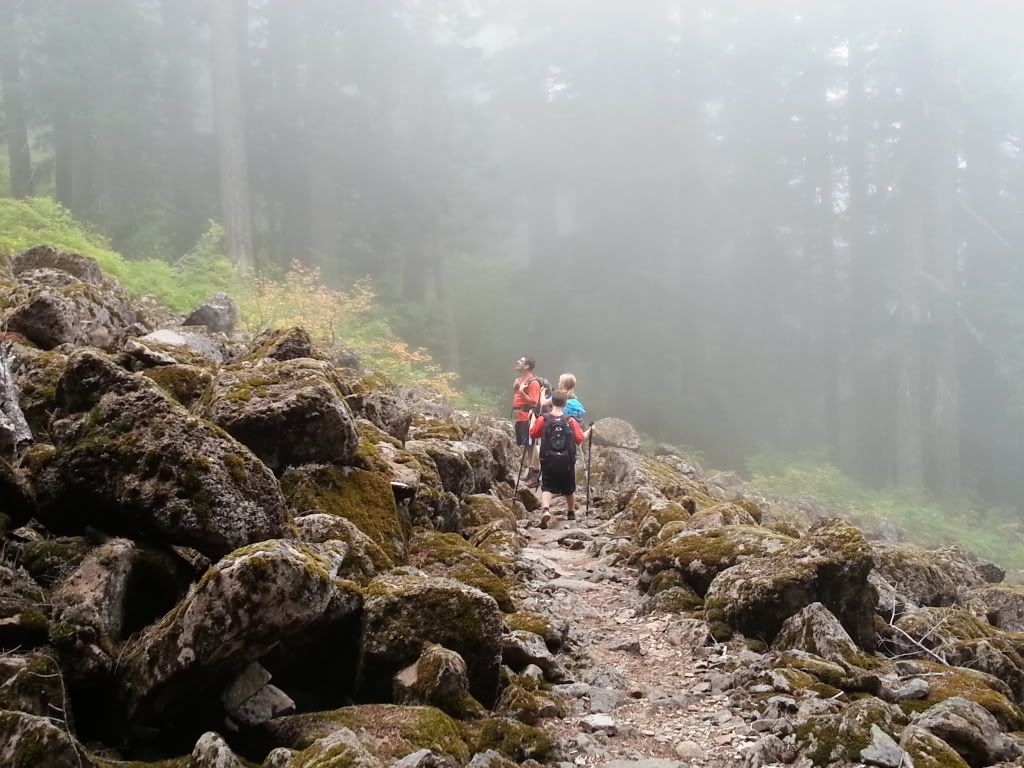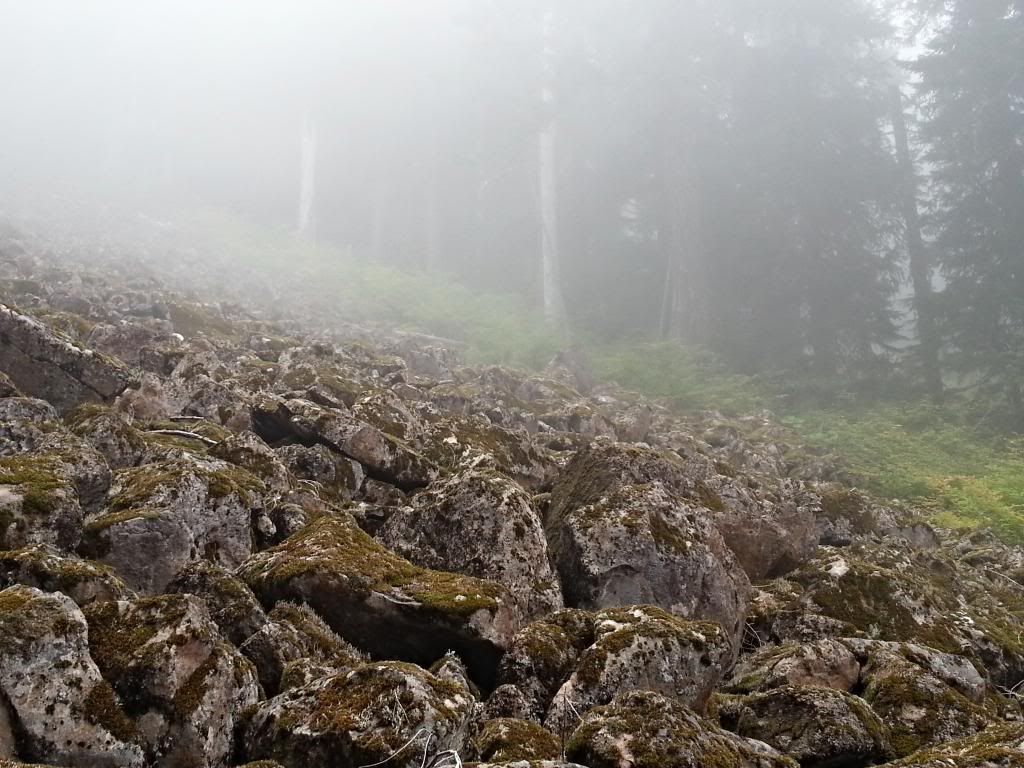 First of MANY water crossings
Such a great feeling early in the morning. And then the thunder started…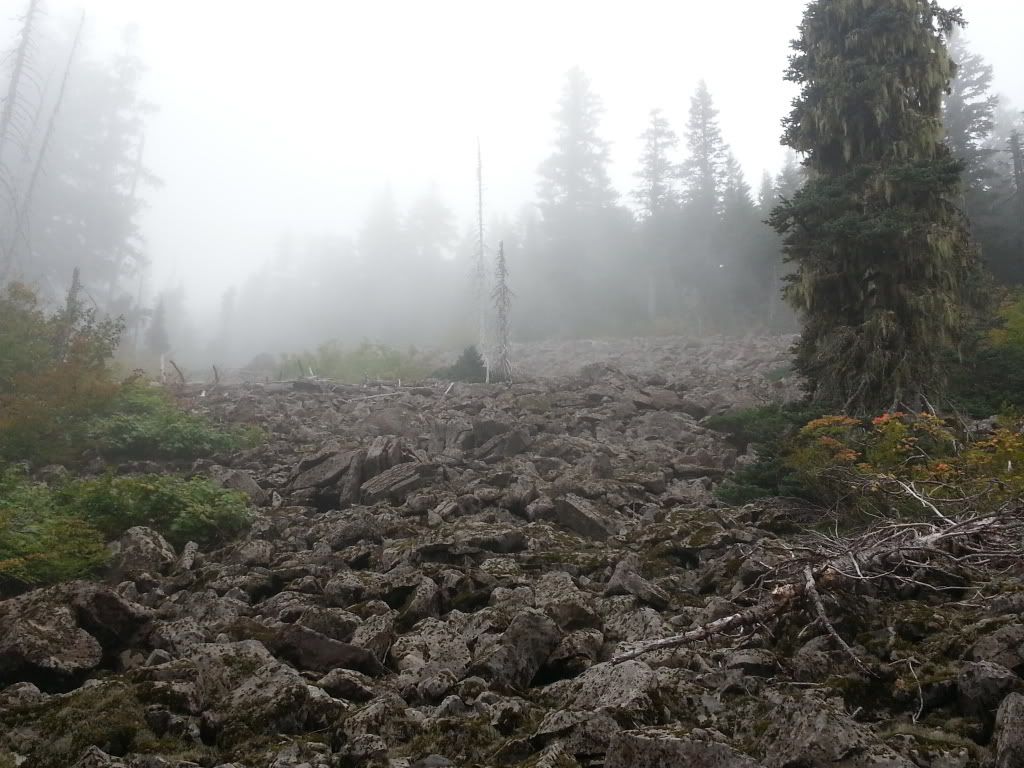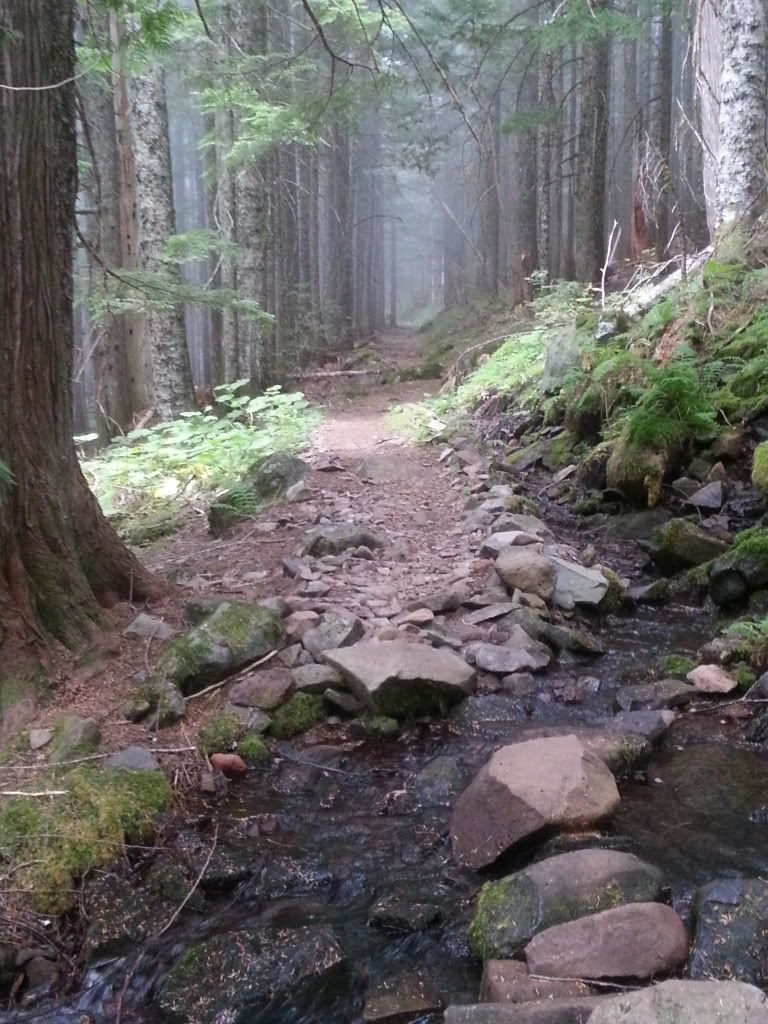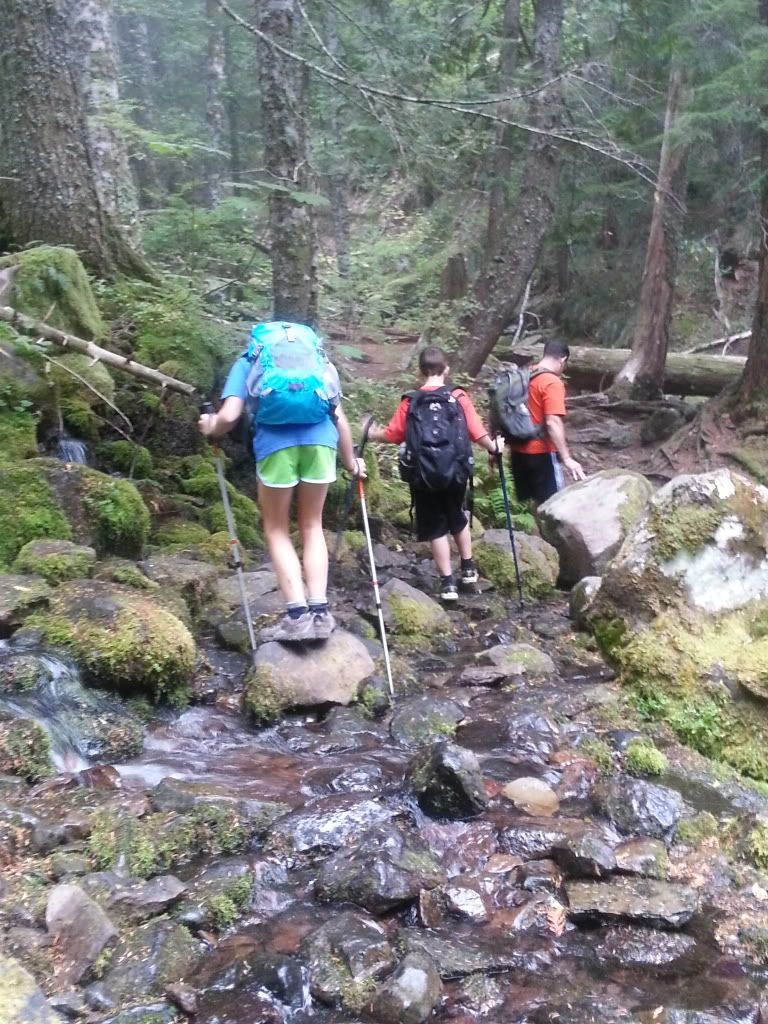 The little waterfalls were everywhere!
Campsite #1 Lil'h4f picked out about 3 ½ miles in to the hike. Lol!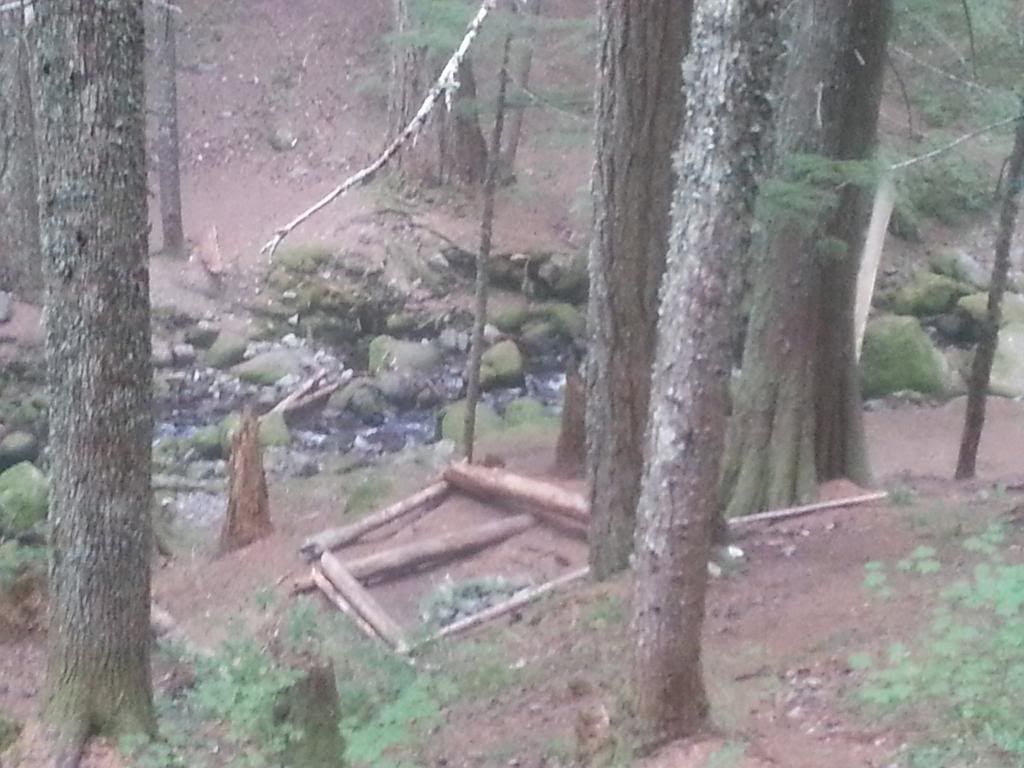 Then we came in to the burned out area. So strange that you can see where the fire stopped as it went up the trees…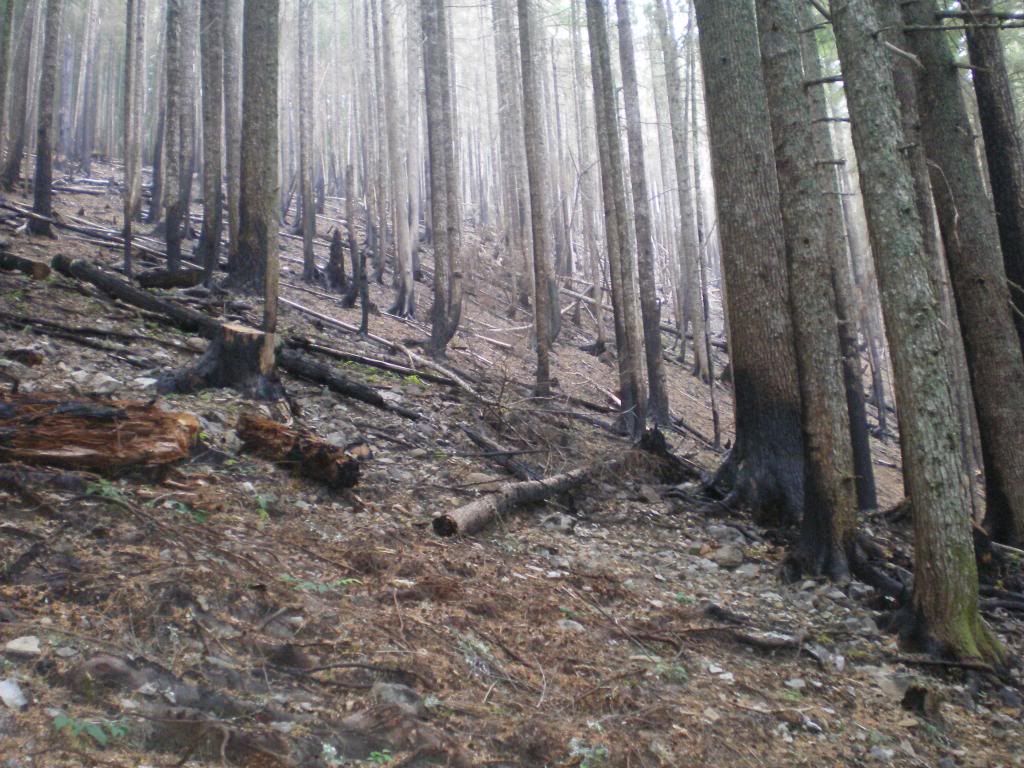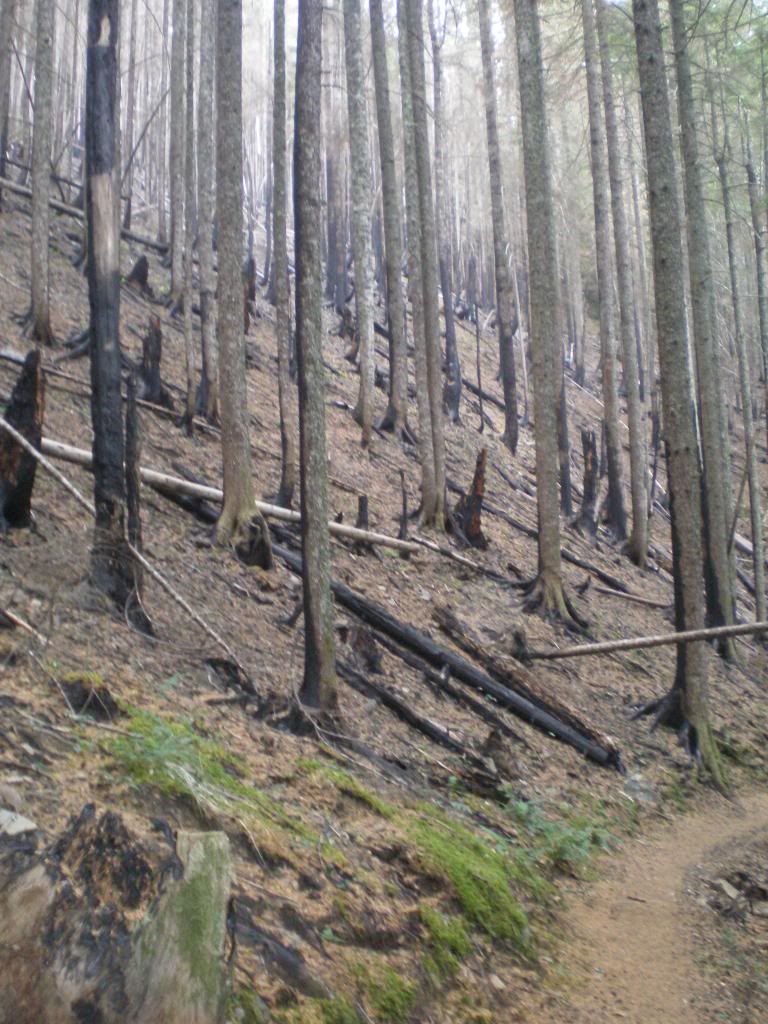 She was enthralled with how the tree looked like it burned from the inside out. So fun to see nature through her eyes.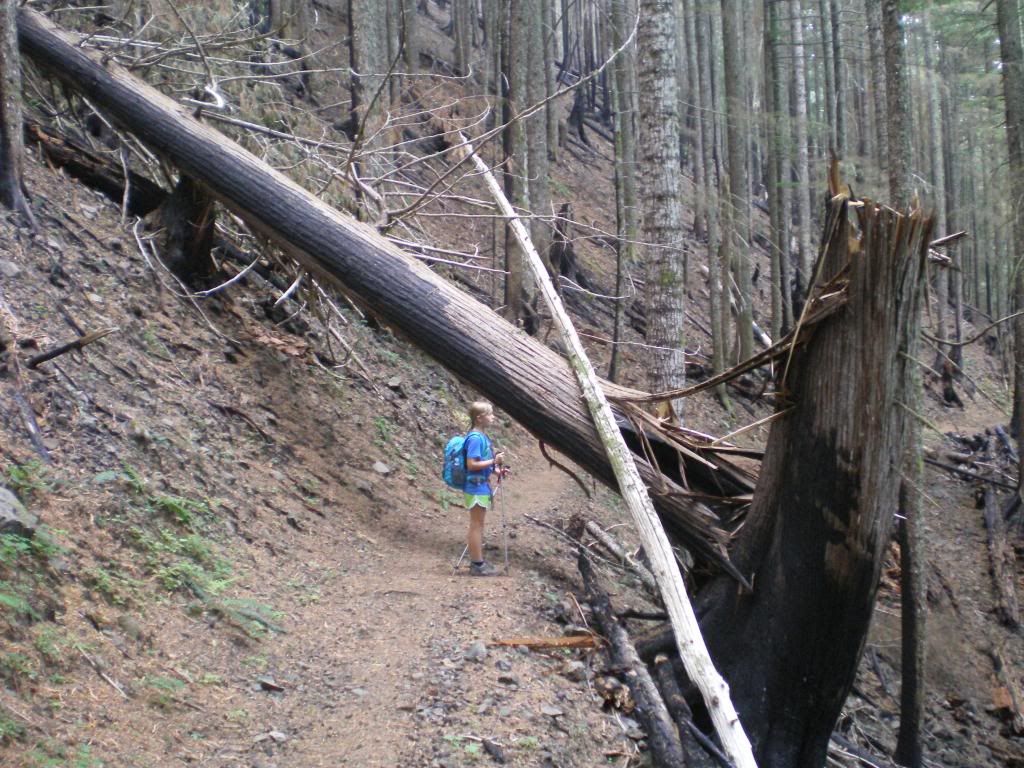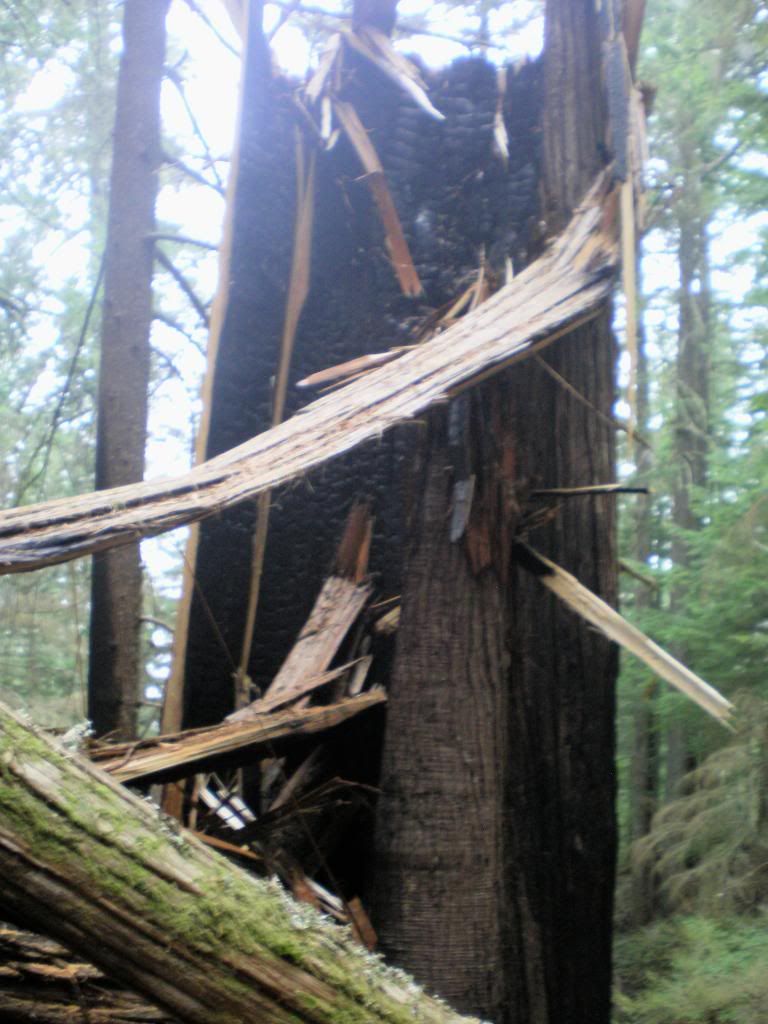 Still on the right trail…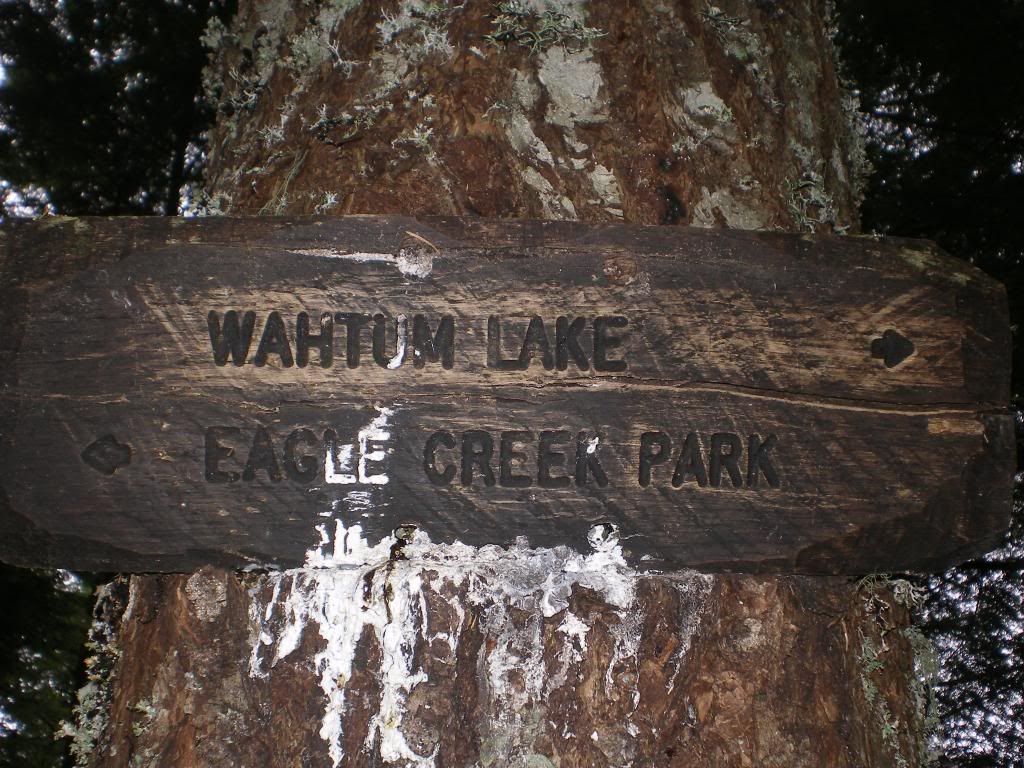 The Lil' Loons were ready for lunch around mile 7. We found a great campsite and enjoyed our go to…smoked trout and triscuits. Mmmm…
More waterfalls! We could hear the rain on the canopy of the trees above us, but we stayed pretty dry. Especially when everyone put their layers back on!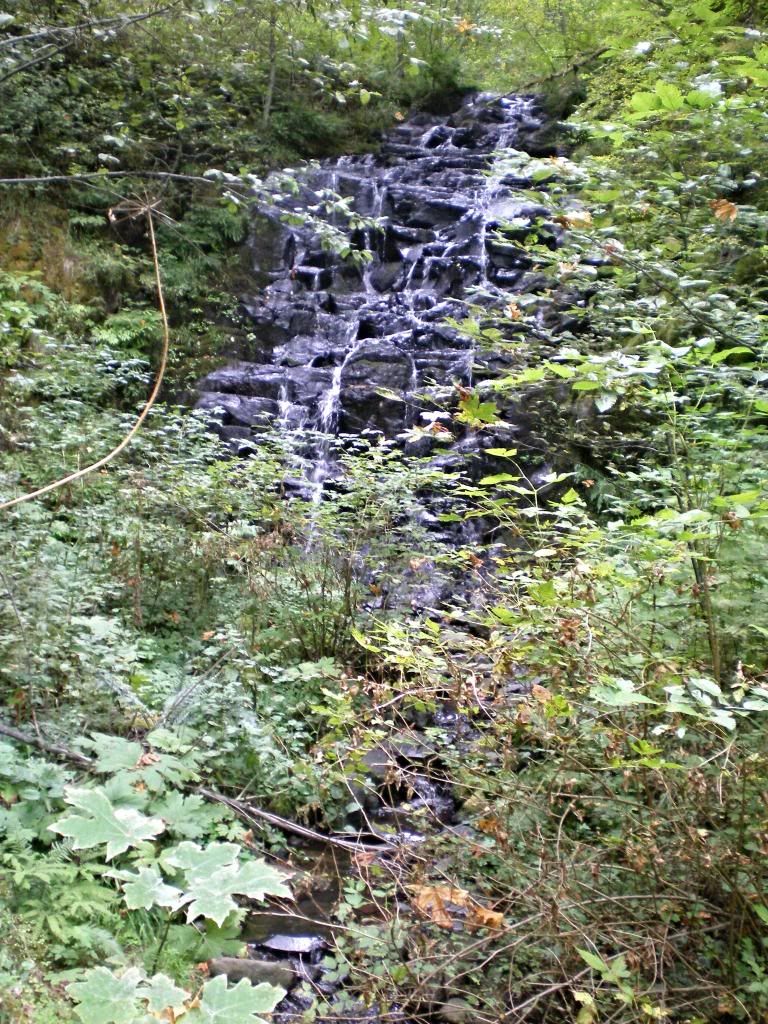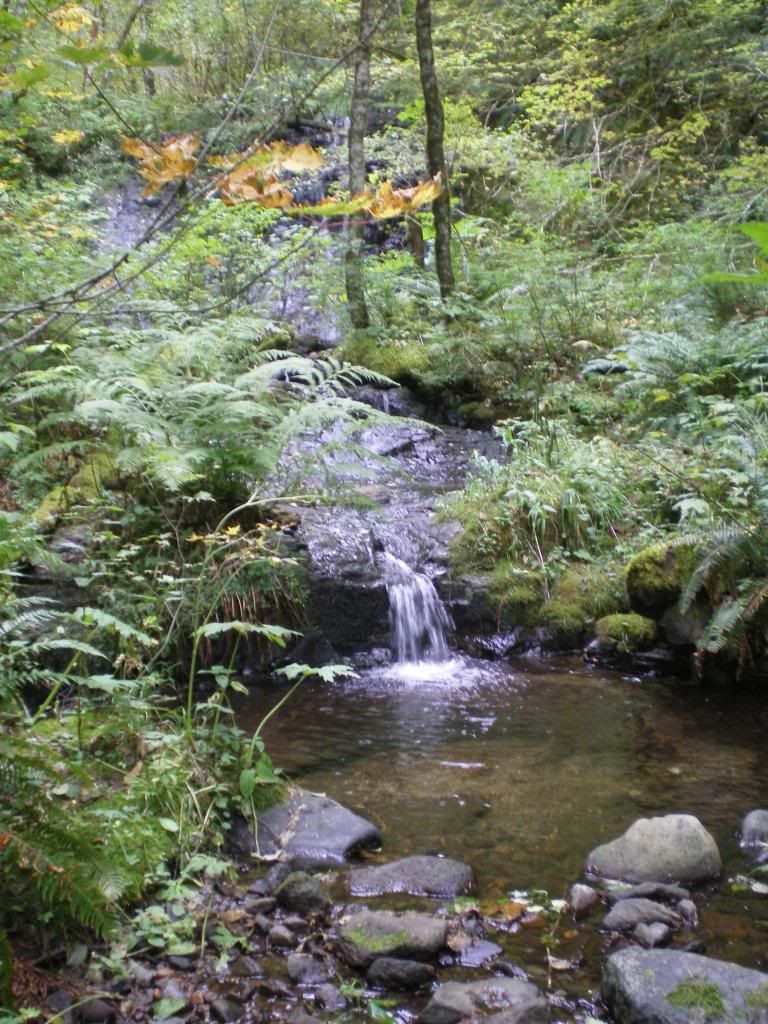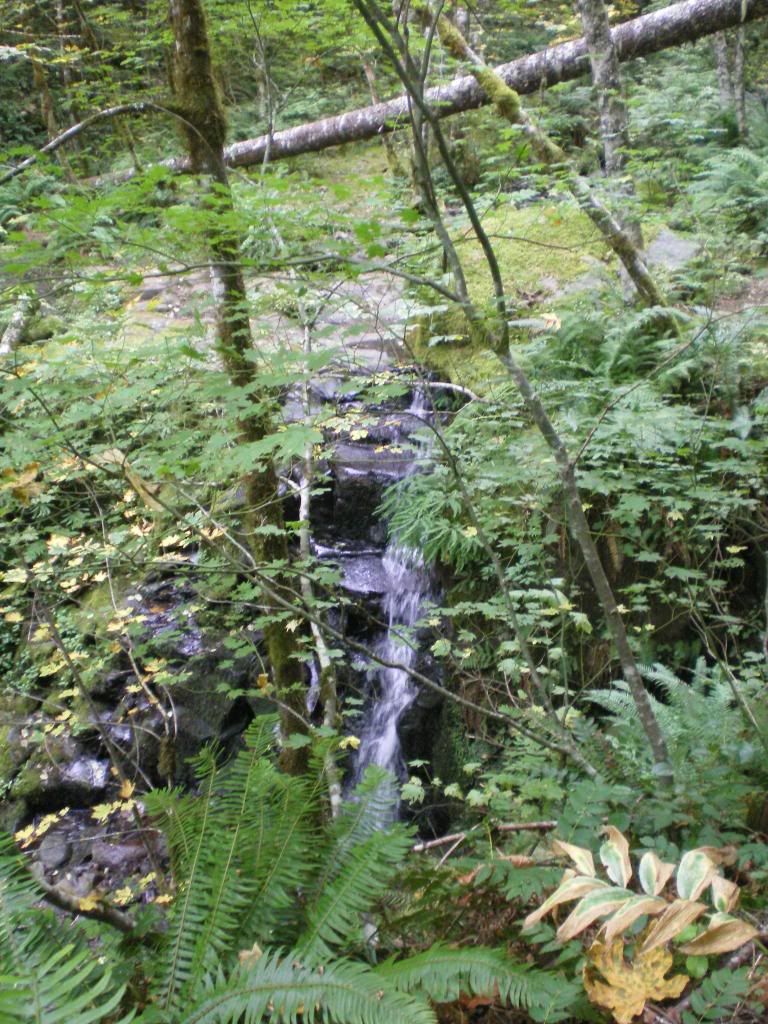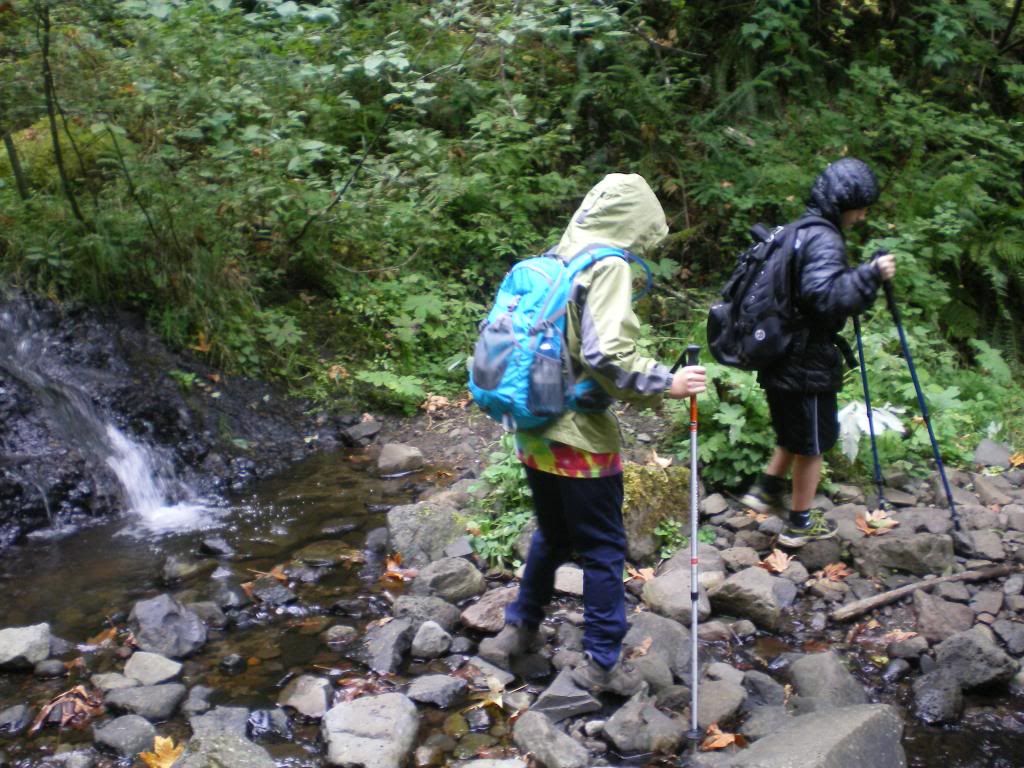 Just before 7 ½ mile camp, the parents had a little watergun ambush planned…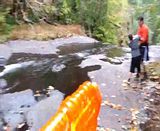 After our little break, and feeling refreshingly wet…we moved on.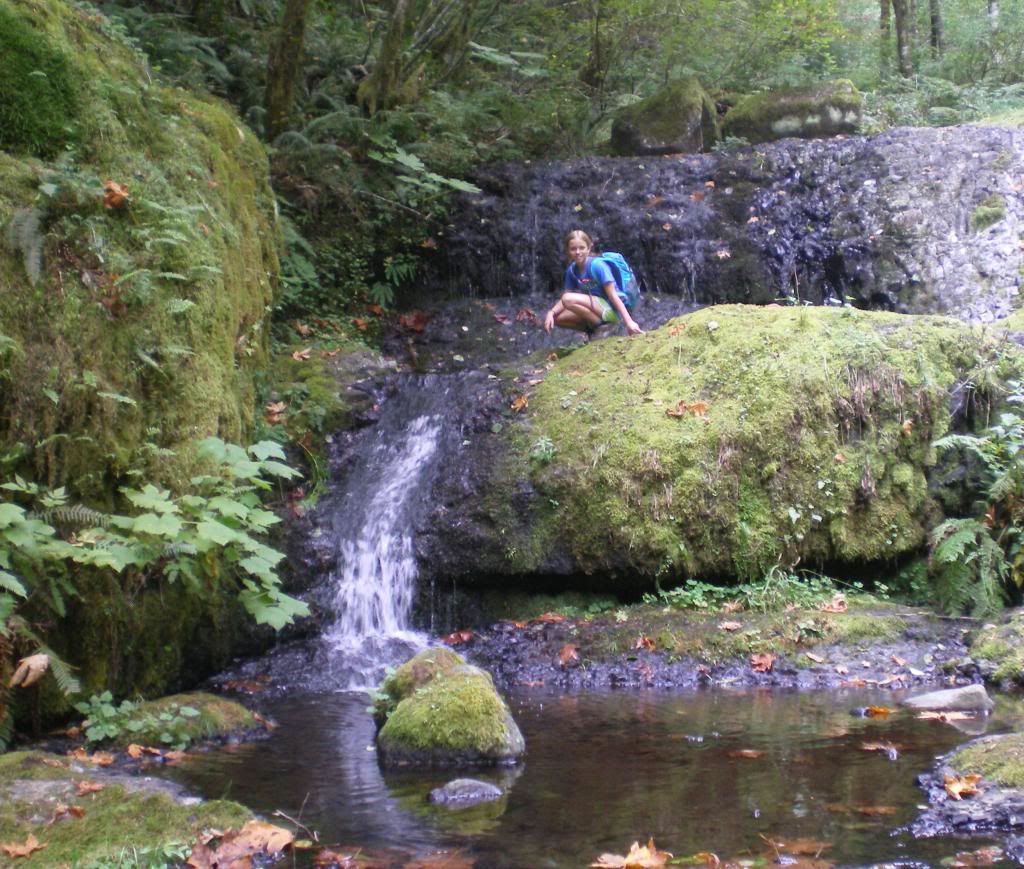 Lil'h4f found her 2nd campsite…lol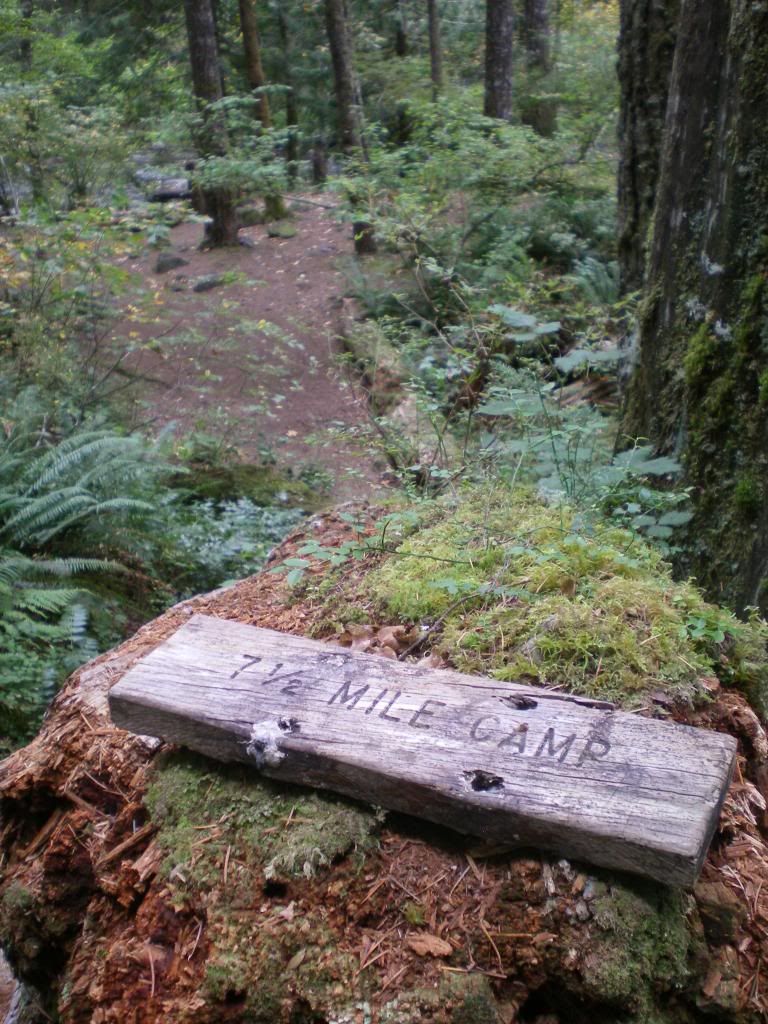 Welcome to vertigo mile…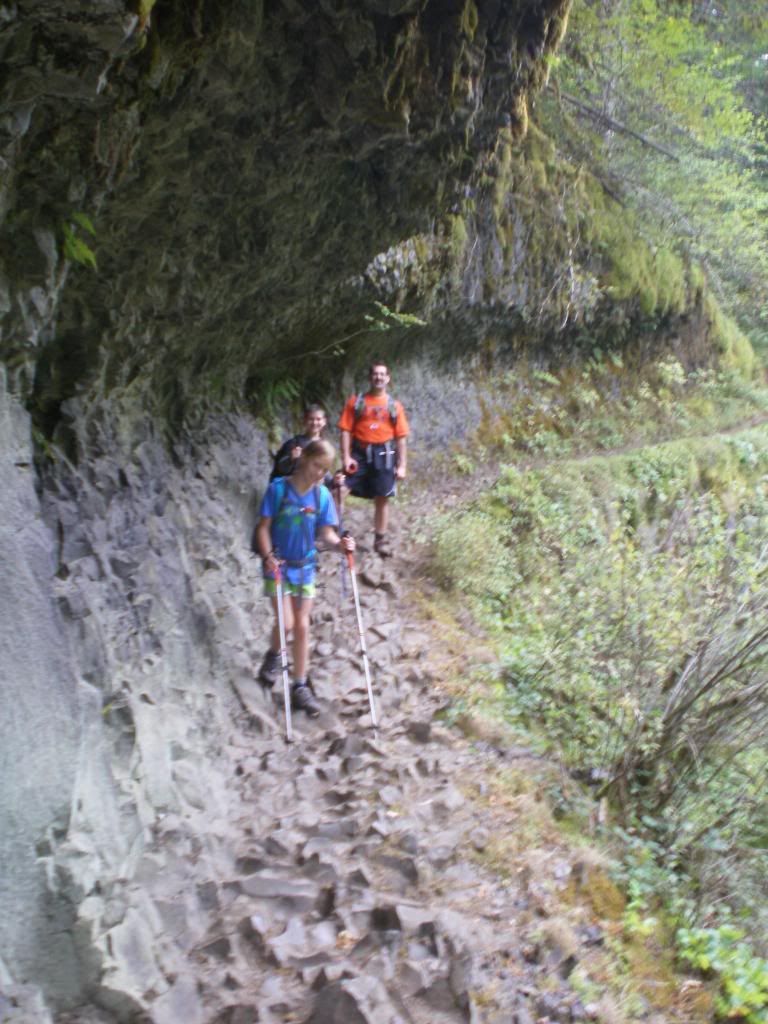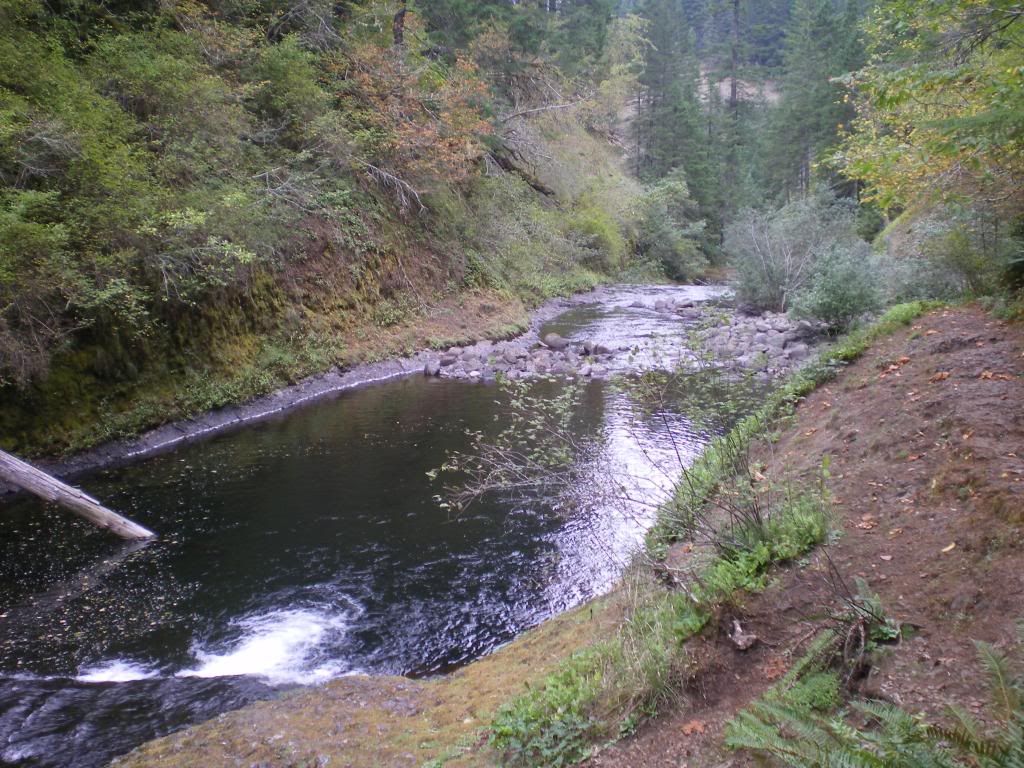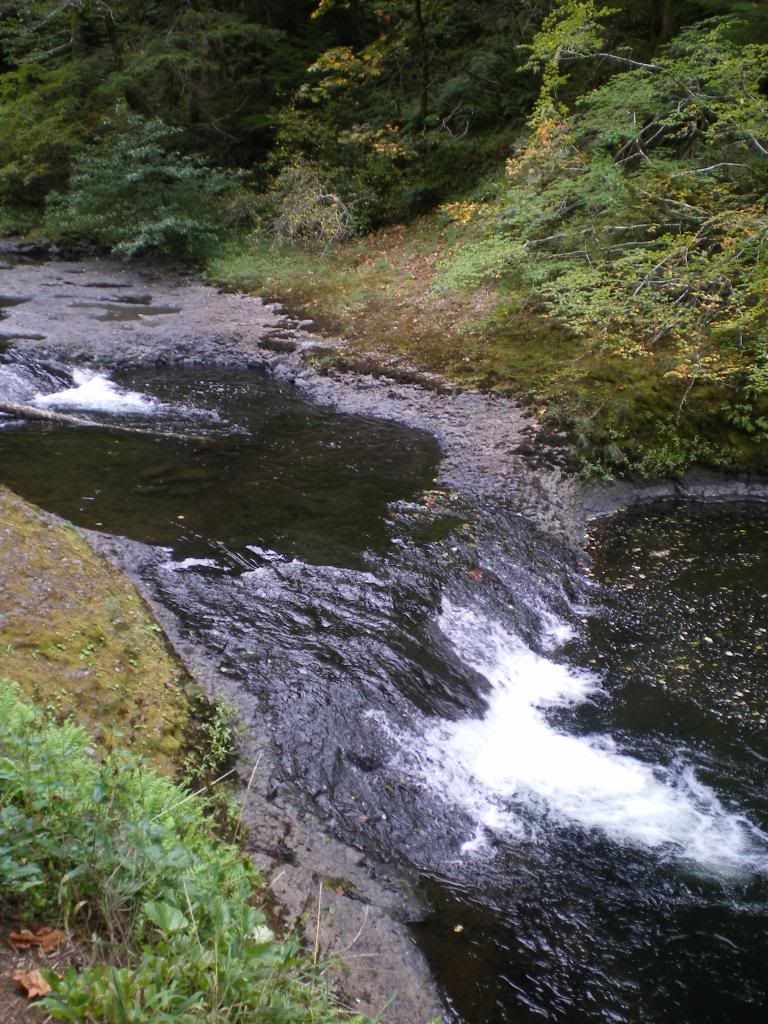 Something about water…it's so calming and beautiful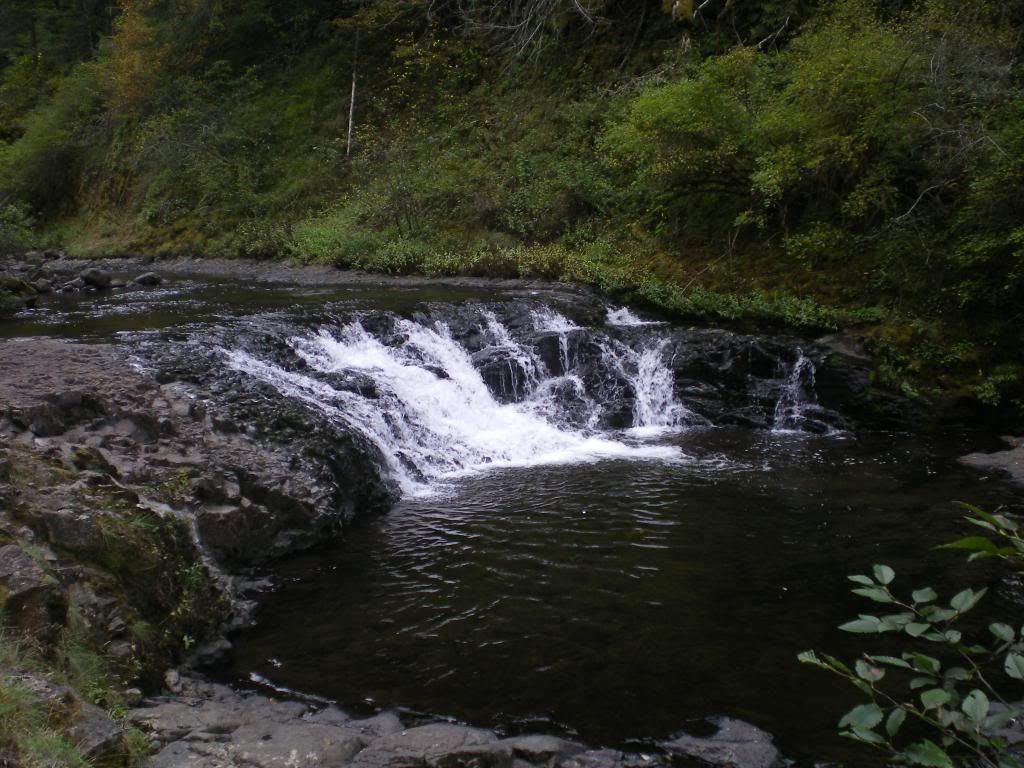 Papa D doesn't do heights…did I mention that? LOL!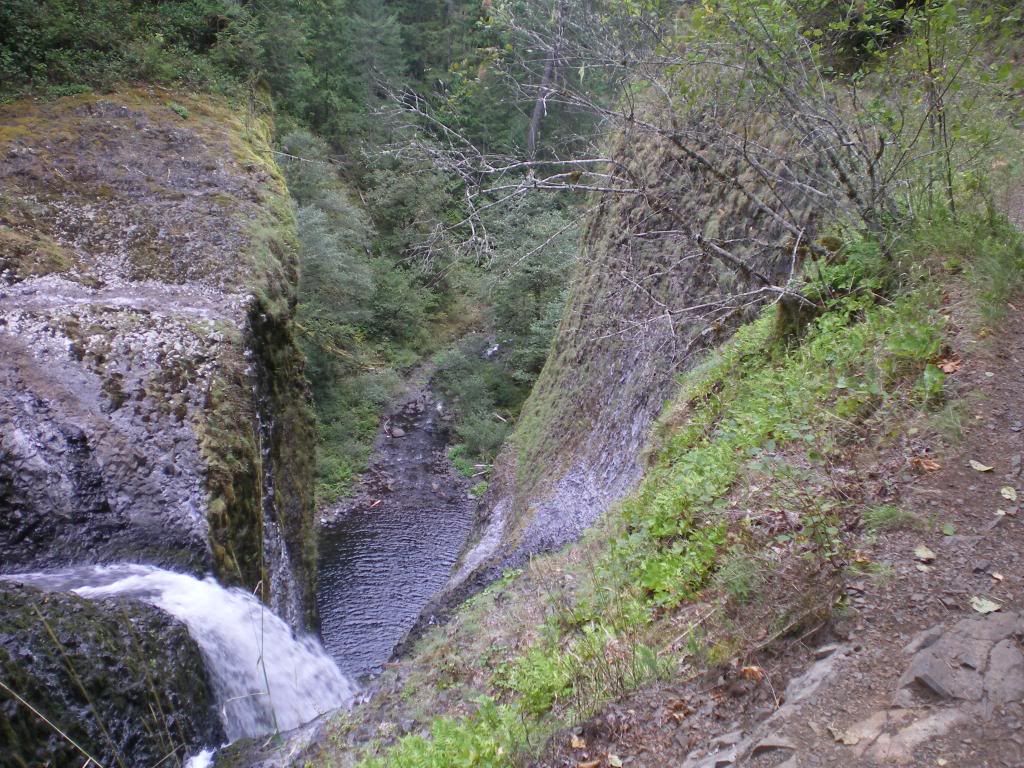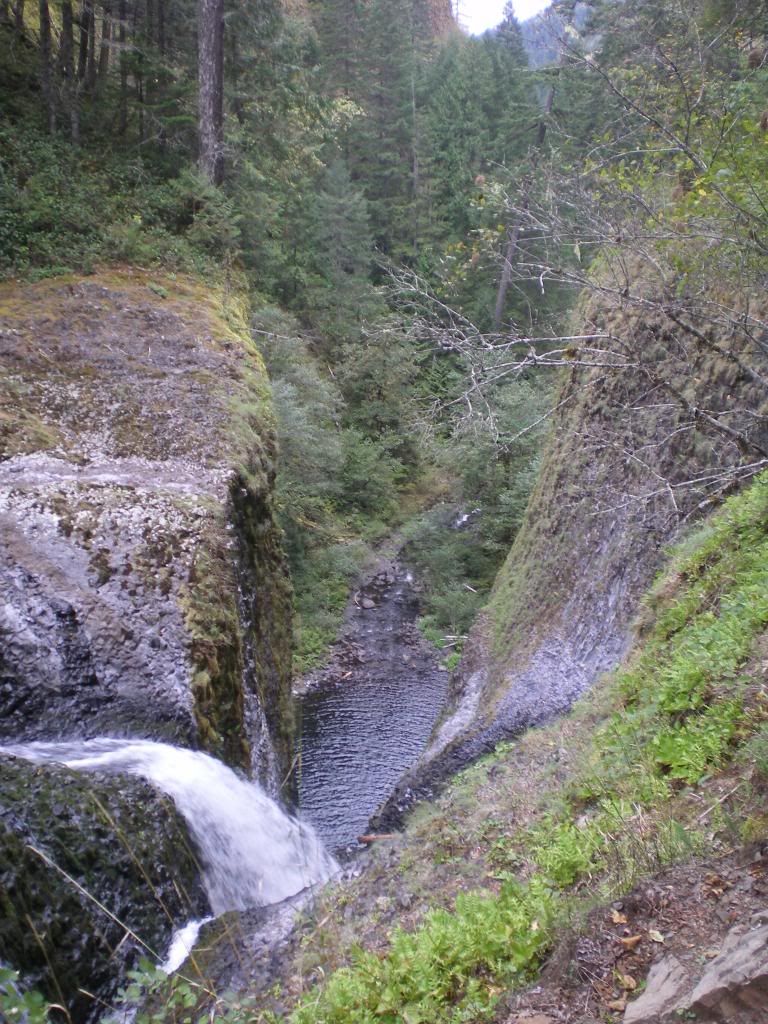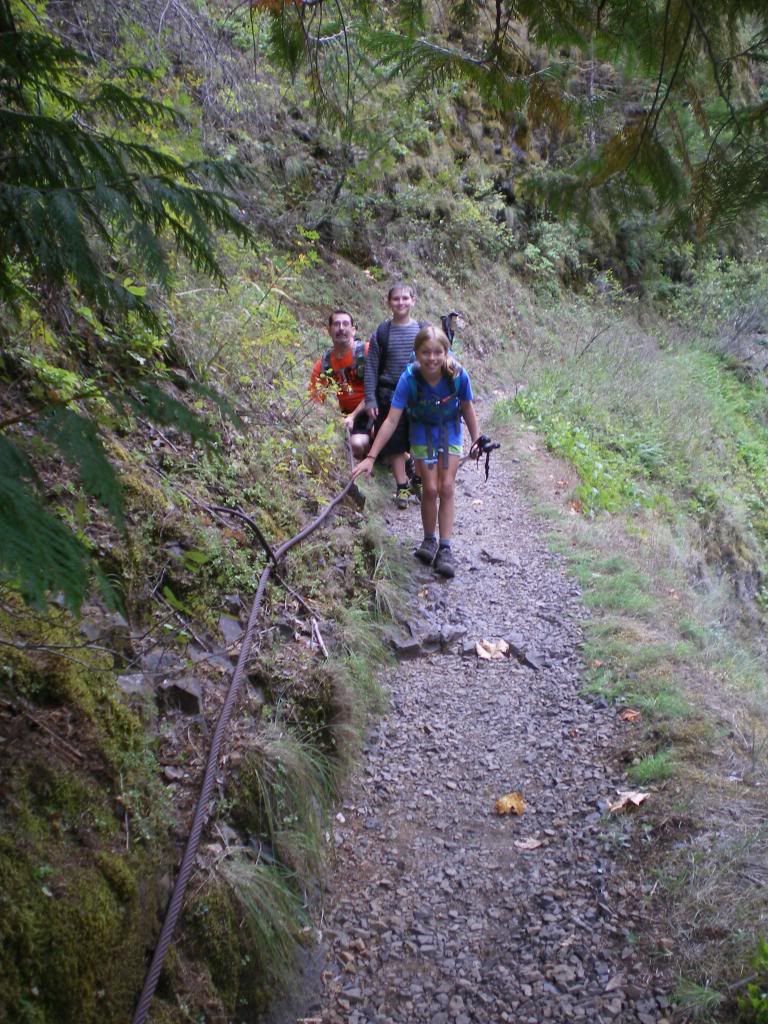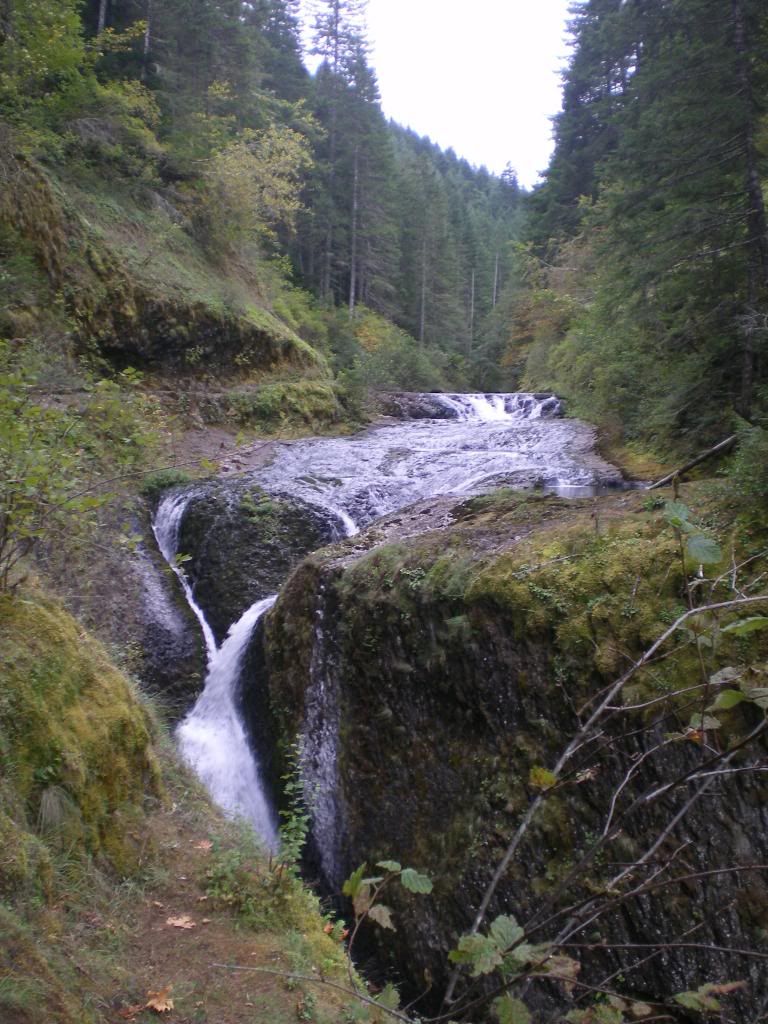 The kids were LOVING this part!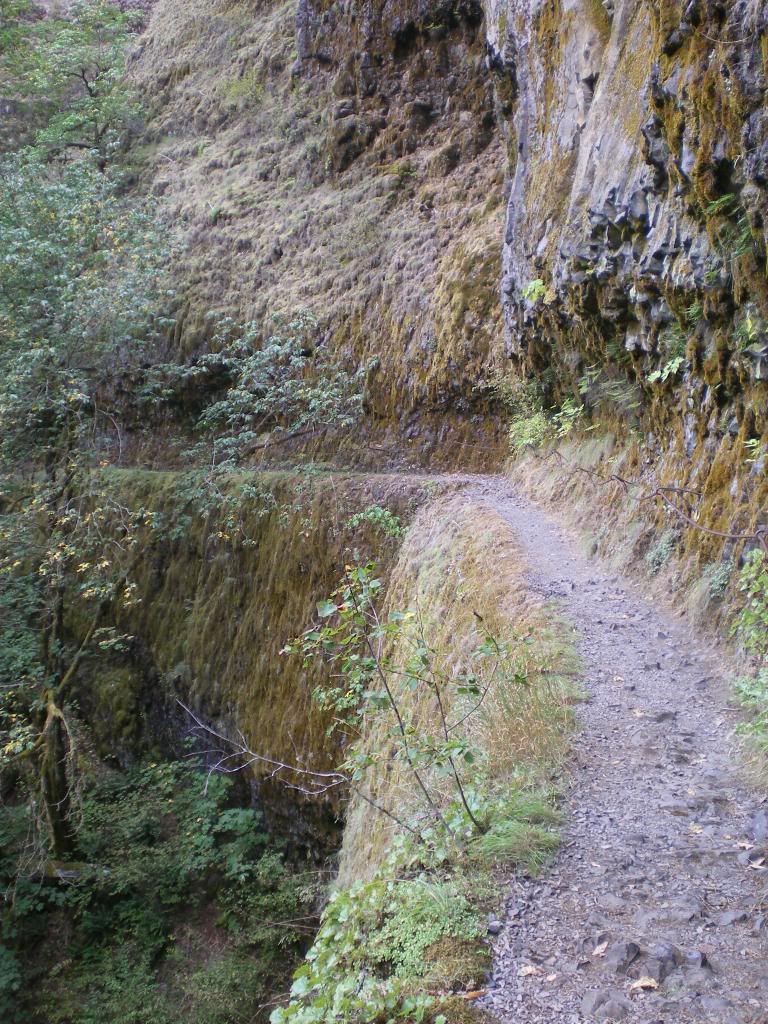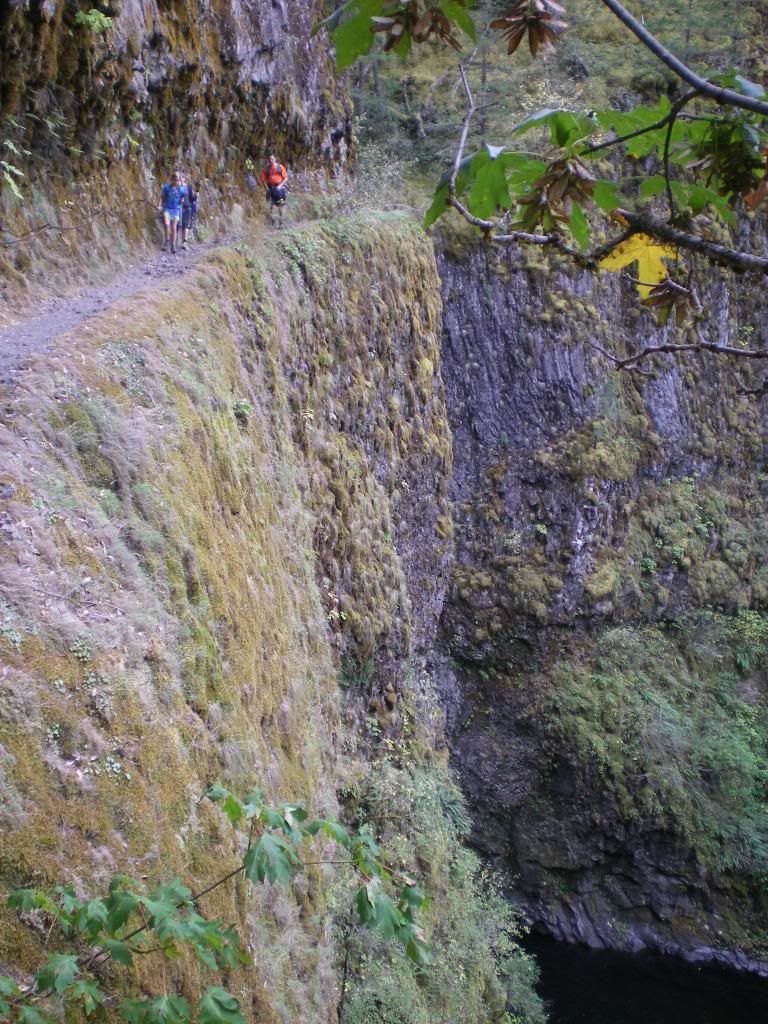 And what we've been waiting for…Tunnels Falls!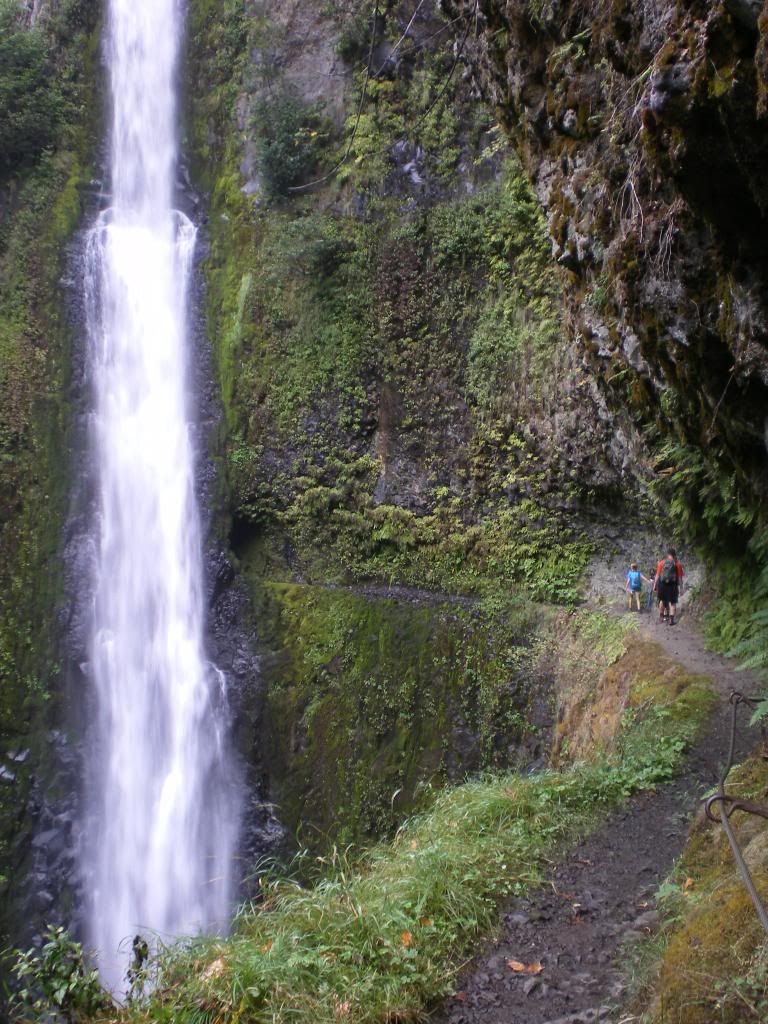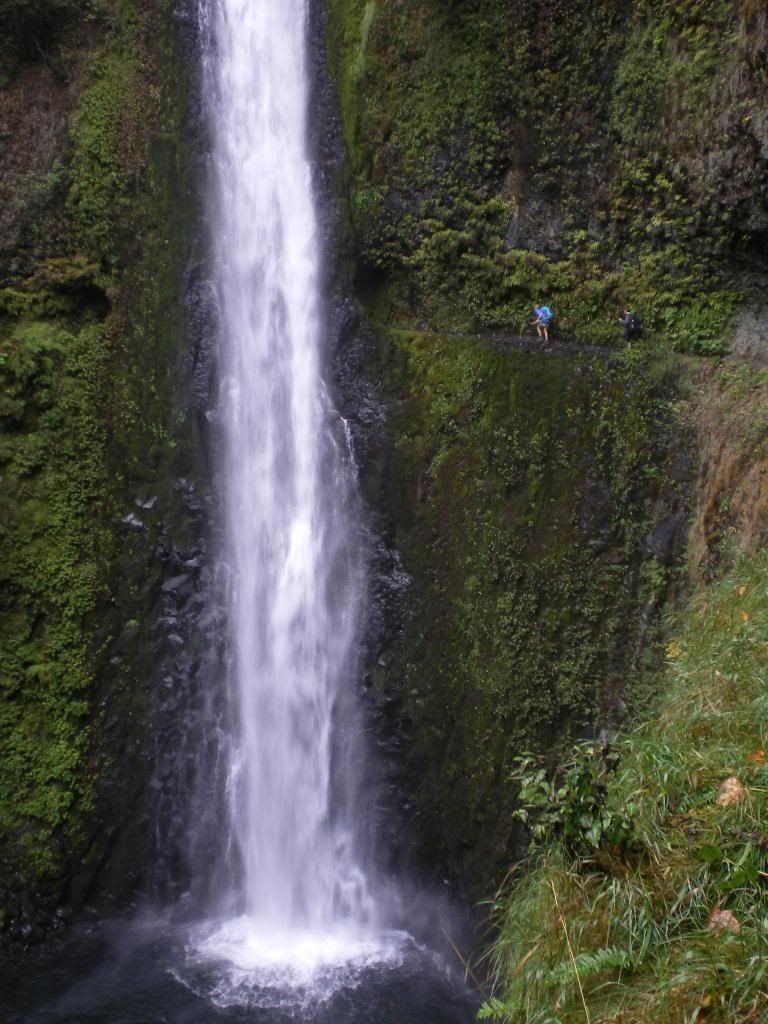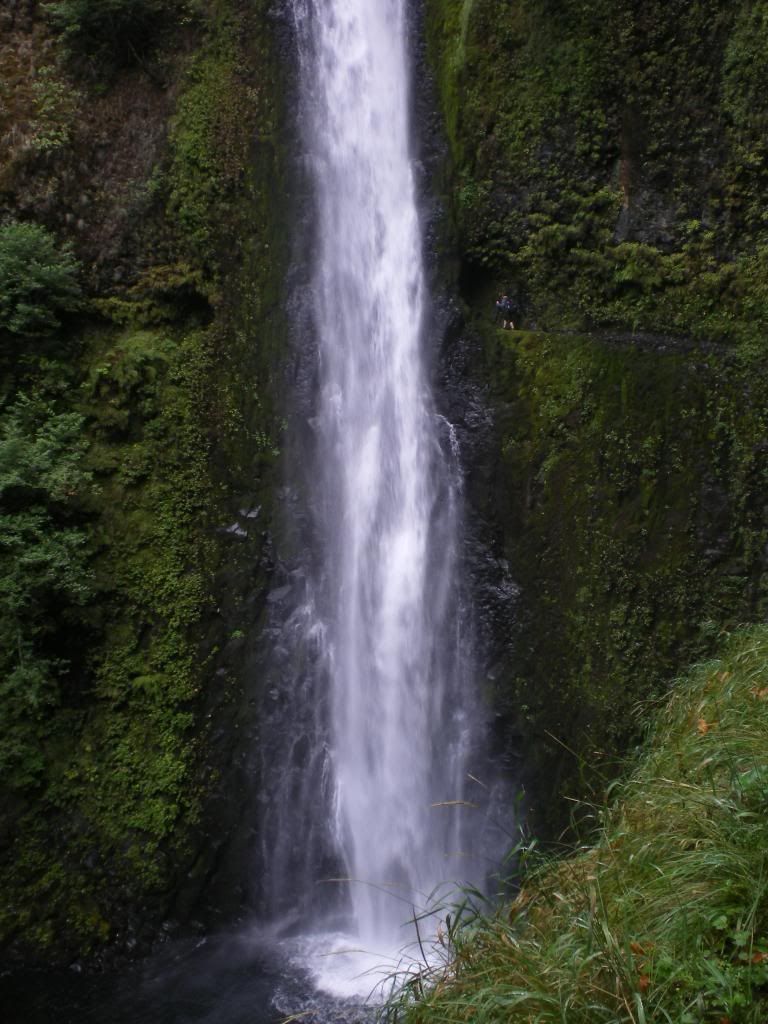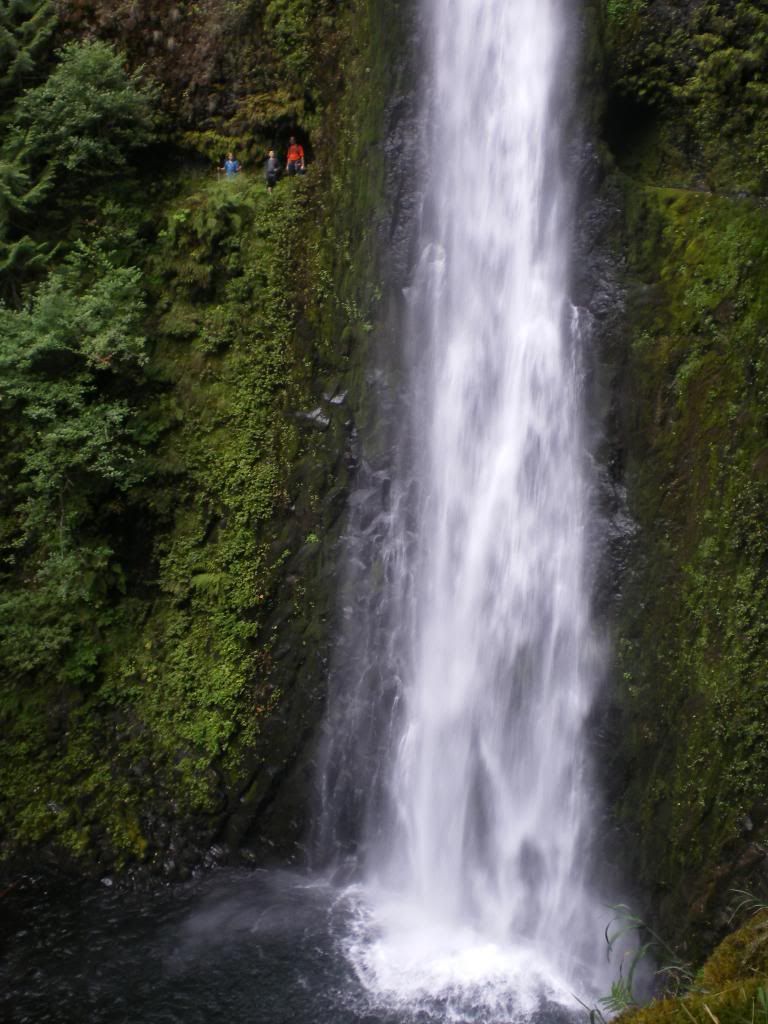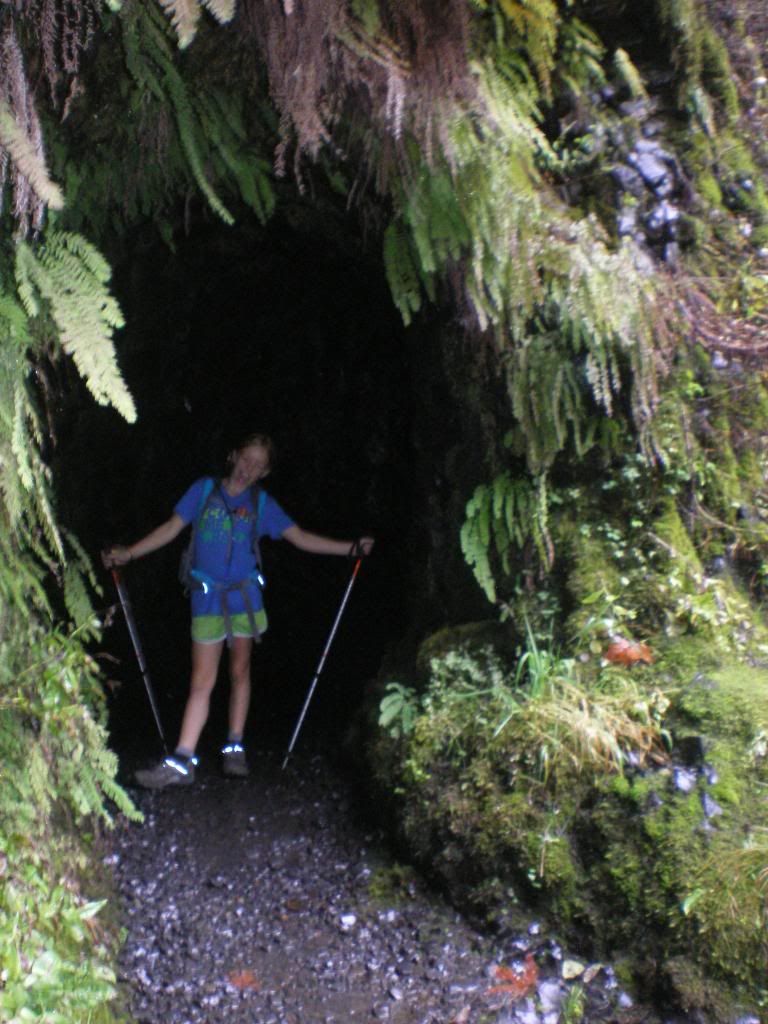 Welcome to Potholes…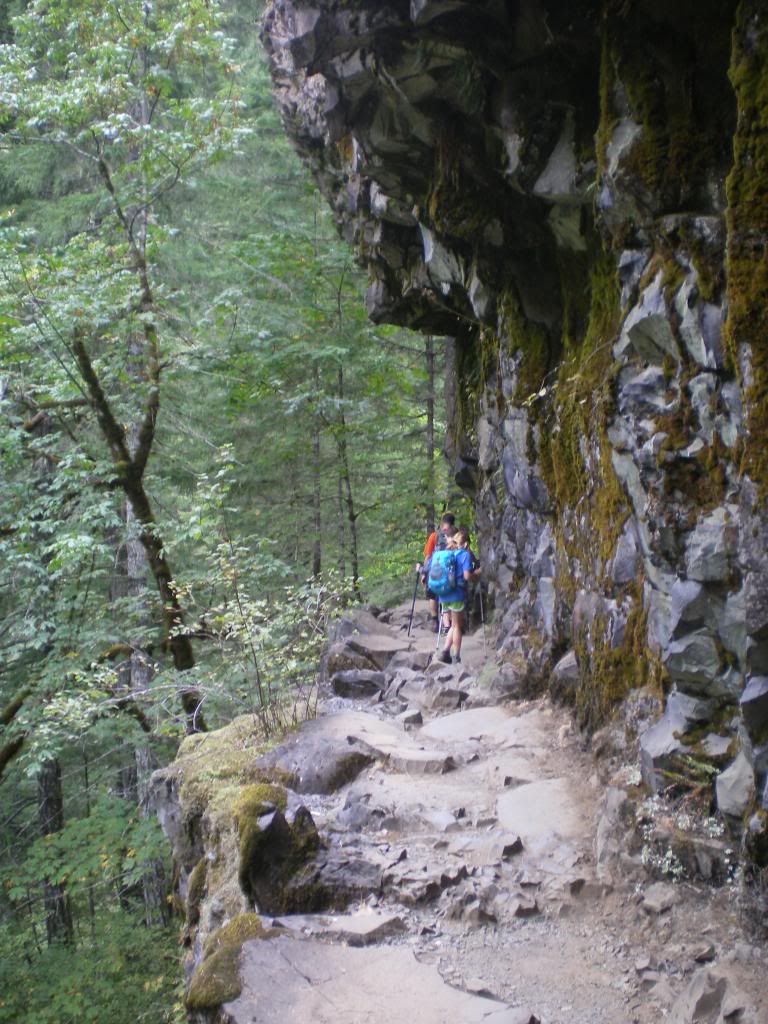 More fun water crossings!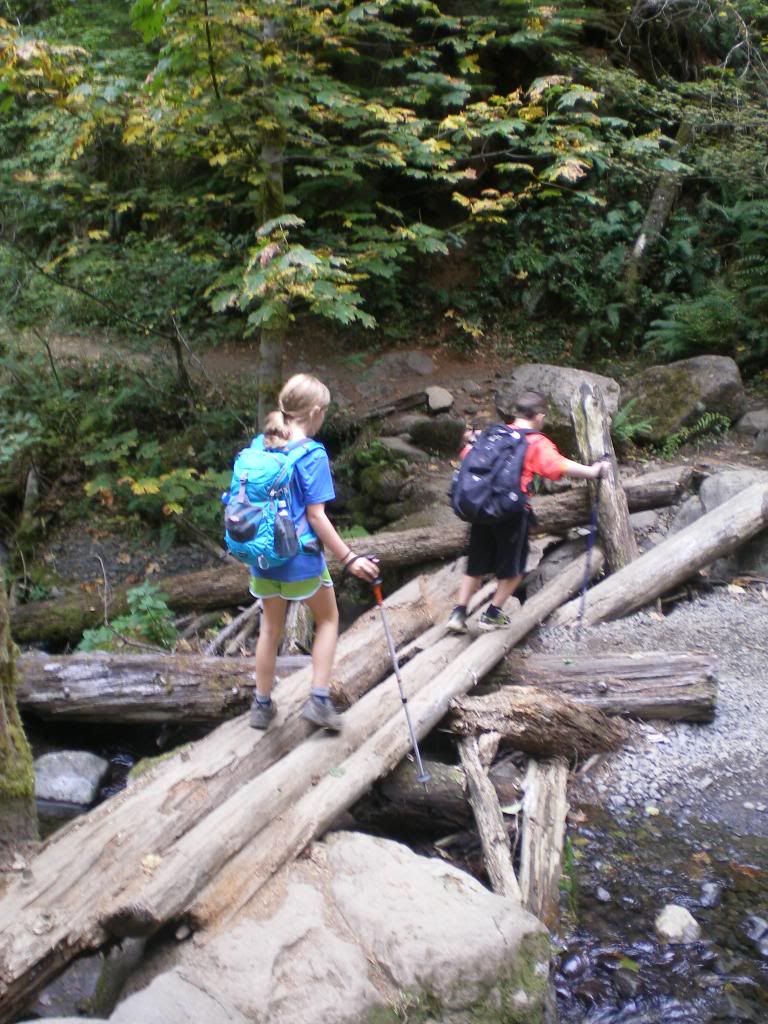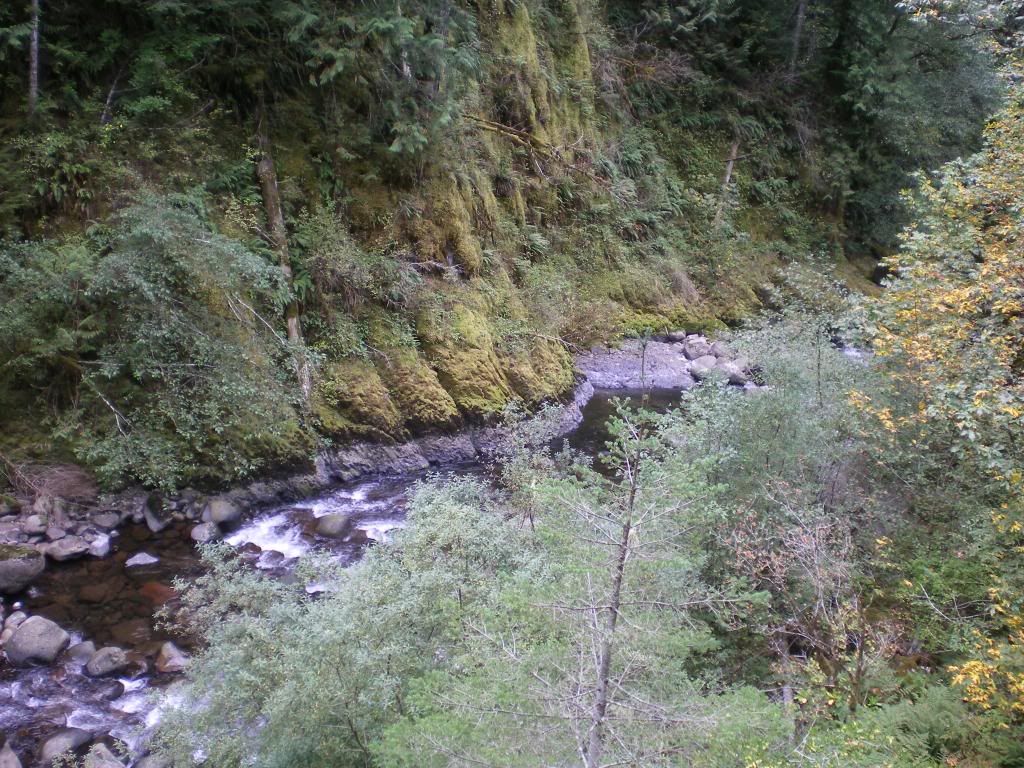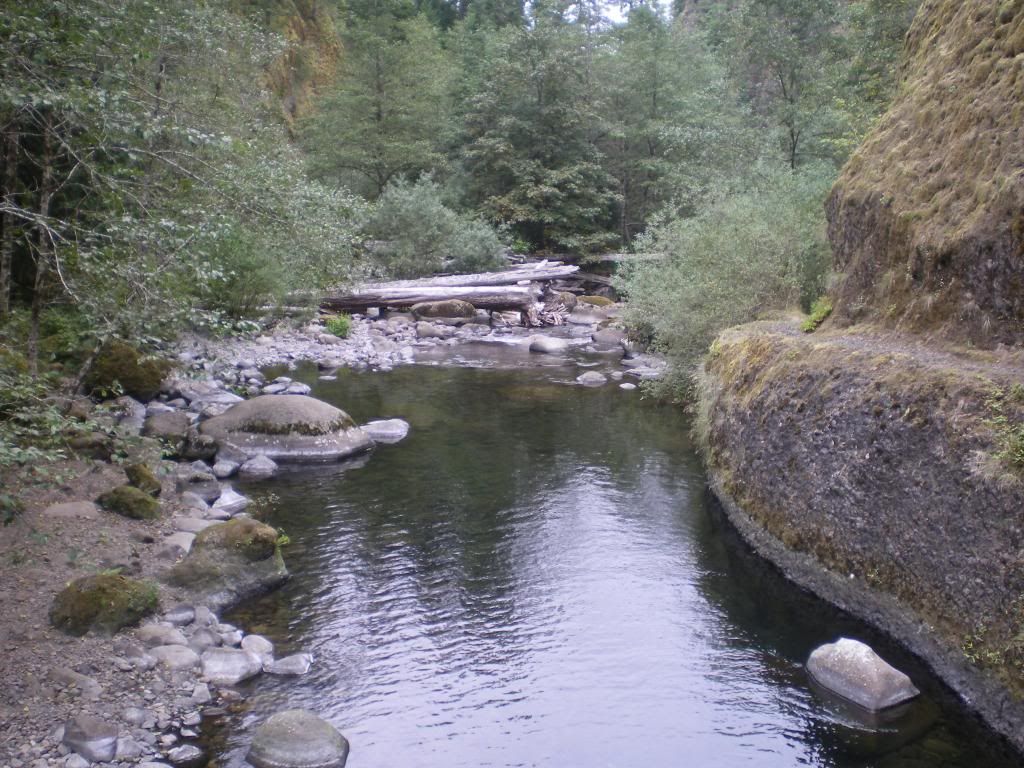 More heights Papa D! LOL!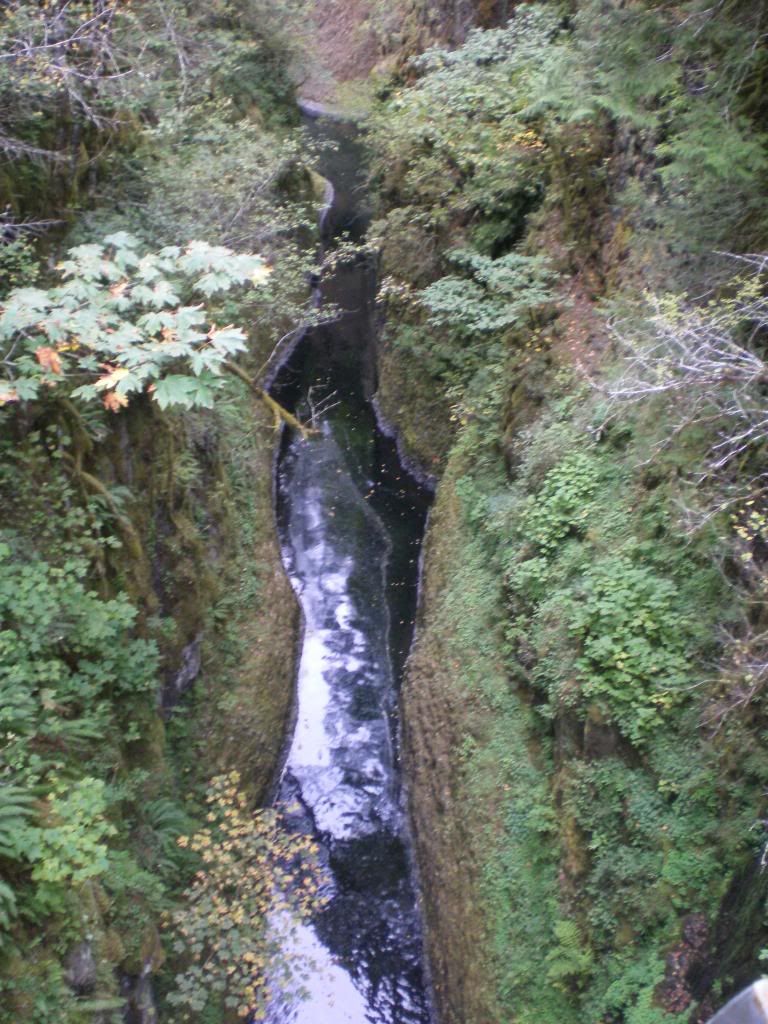 Getting Closer!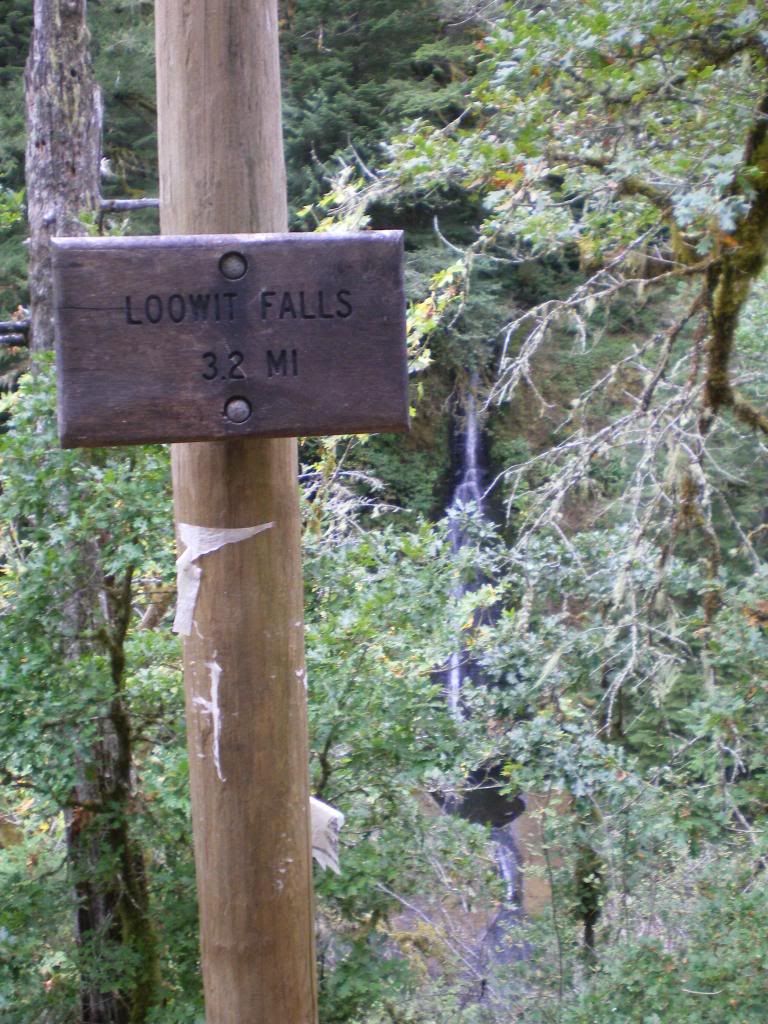 Starting to get a 'Lil' Loony'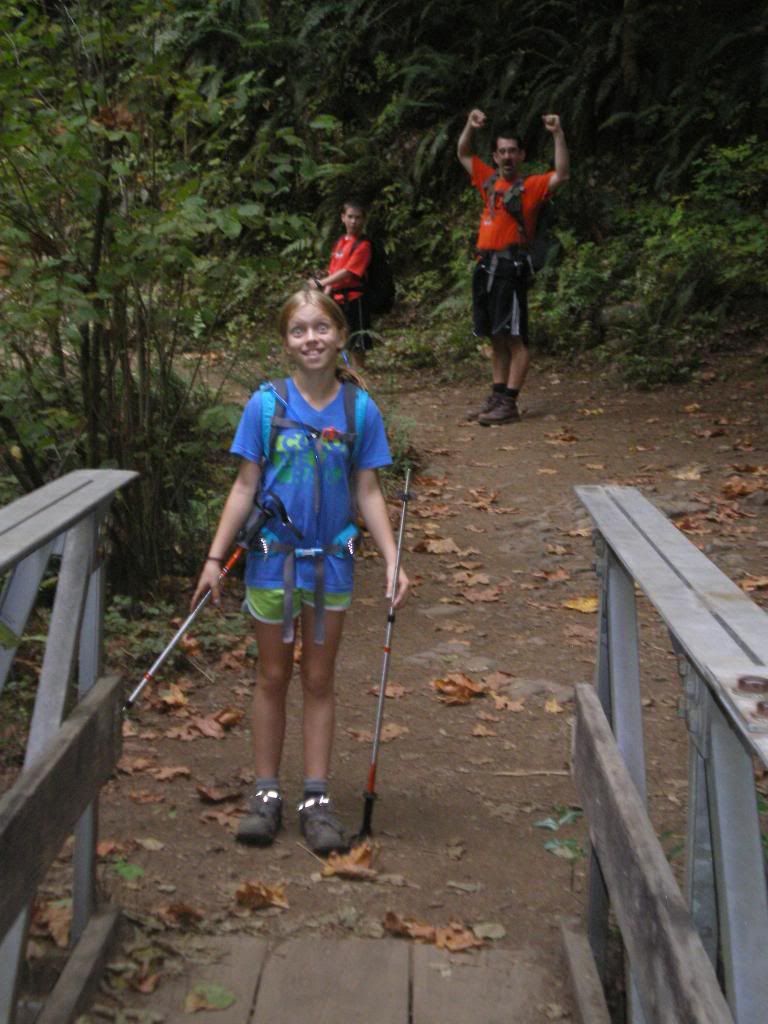 "You have to tell people this with a sign?" LOL!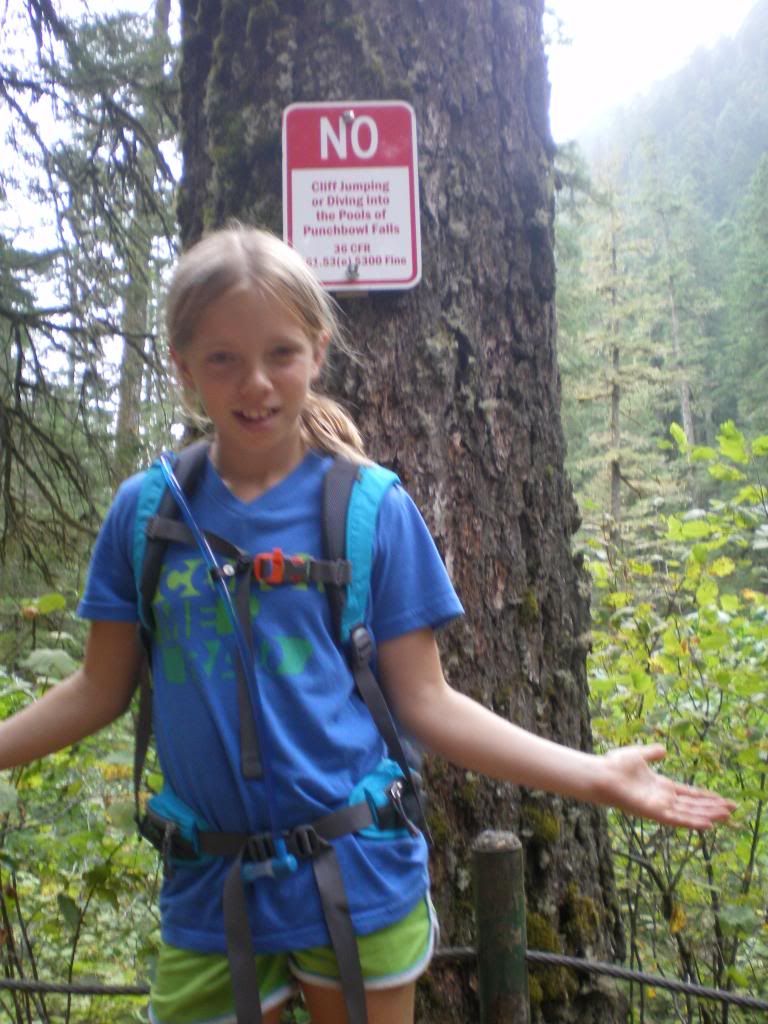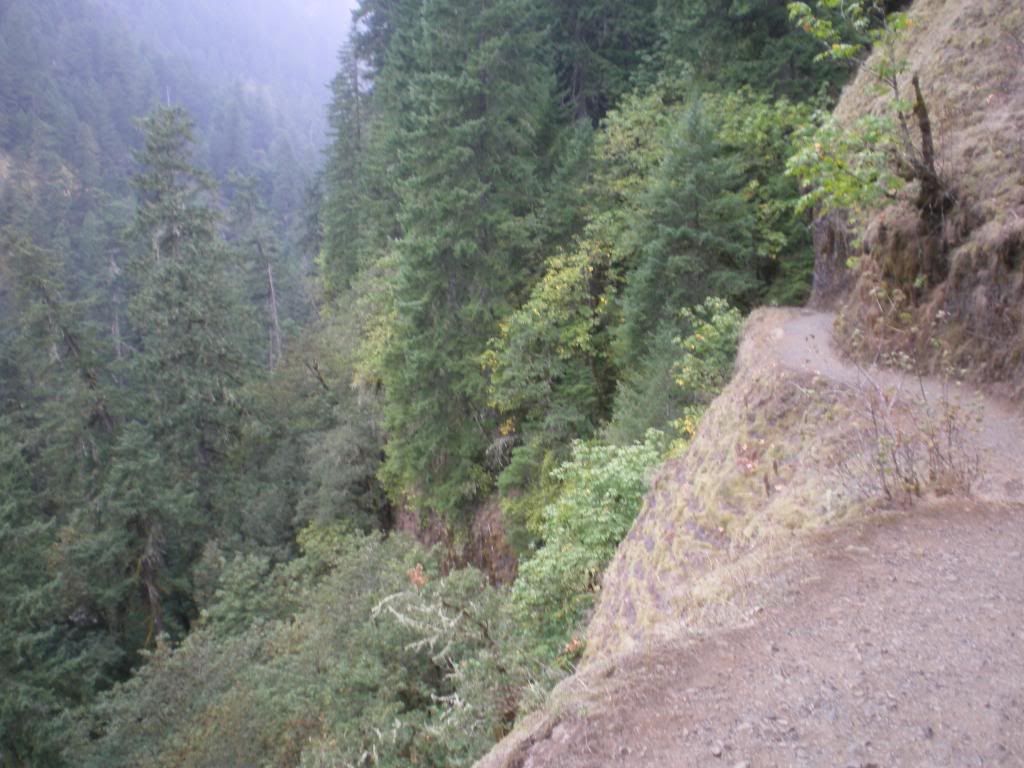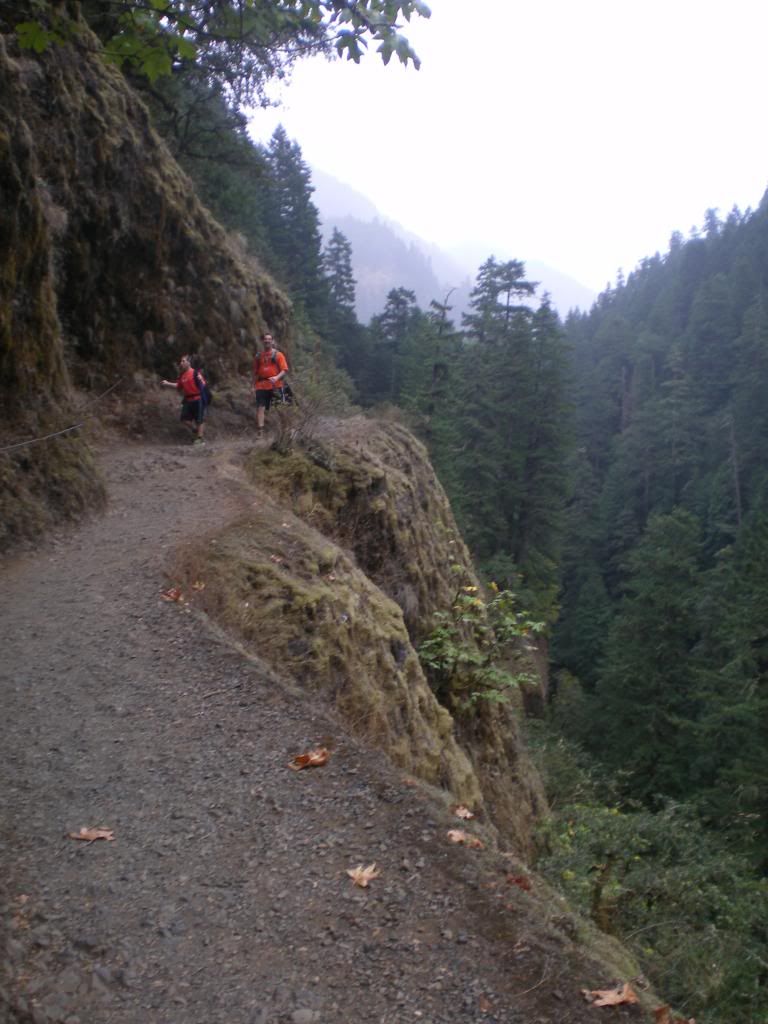 We did it! 15.75 miles! What a fantastic day!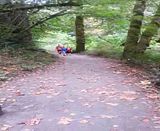 CT is ready for an 18 miler now! Any takers?!?!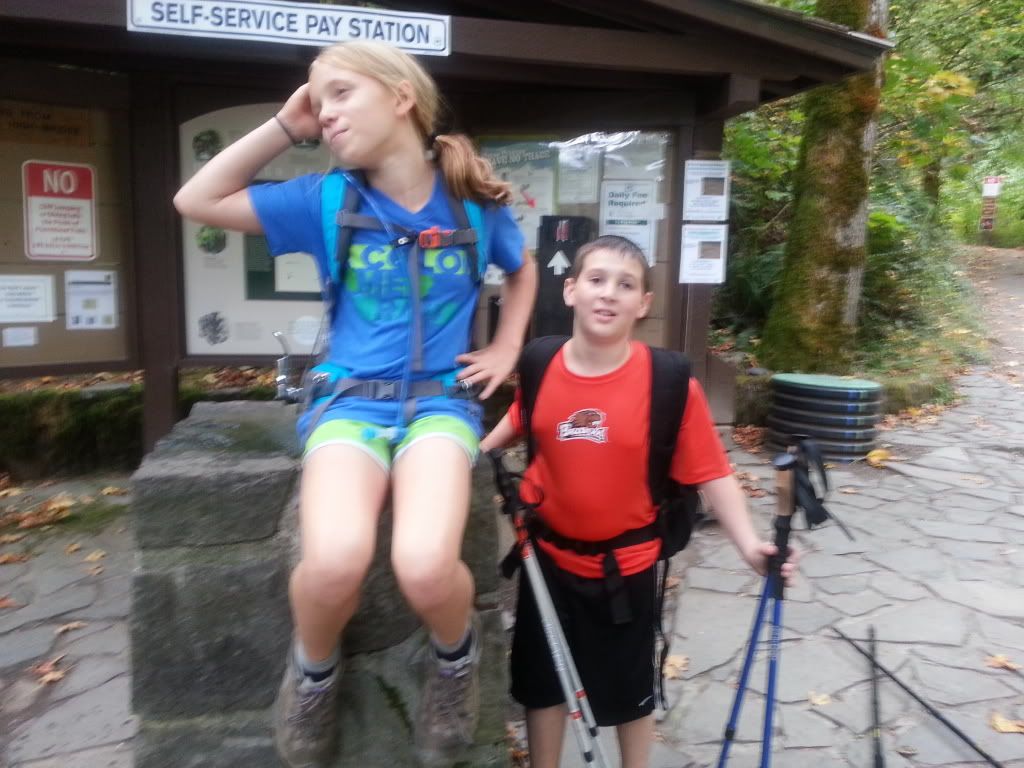 We survived! 15.75 miles! And enjoyed some ice cream afterwards.