Lovely afternoon up at Lookout Mountain today -- sunny, a few breezes and not too many bothersome bugs, despite a LOT of bugs buzzing around..! Some photo highlights:
One of the few remaining artifacts from the old guard station and lookout: a lonely phone pole along the old lookout road: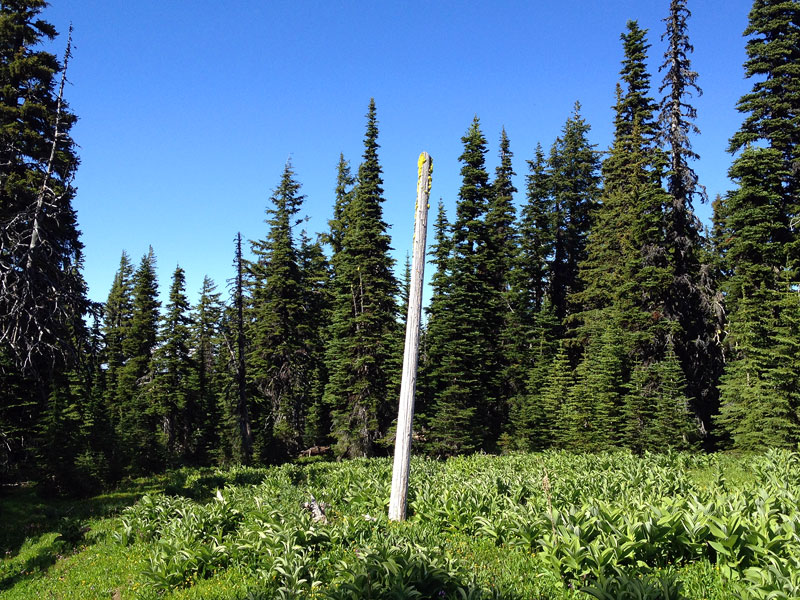 Pano of the cinder slopes and Mount Hood from the west leg: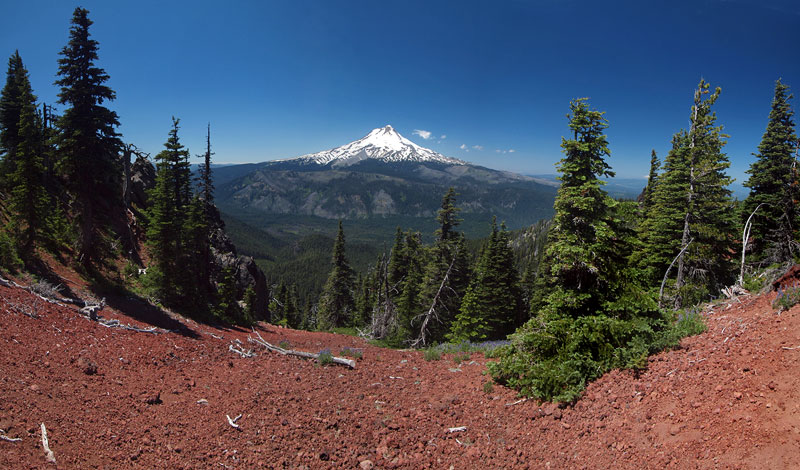 Lots of flowers! Some paintbrush along the west and south slopes: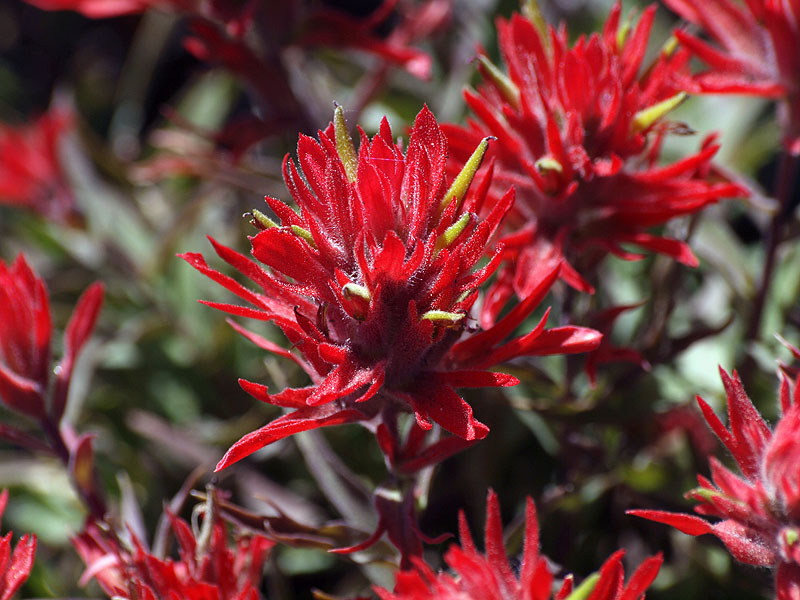 Skyrocket gilia, also along the south and west slopes: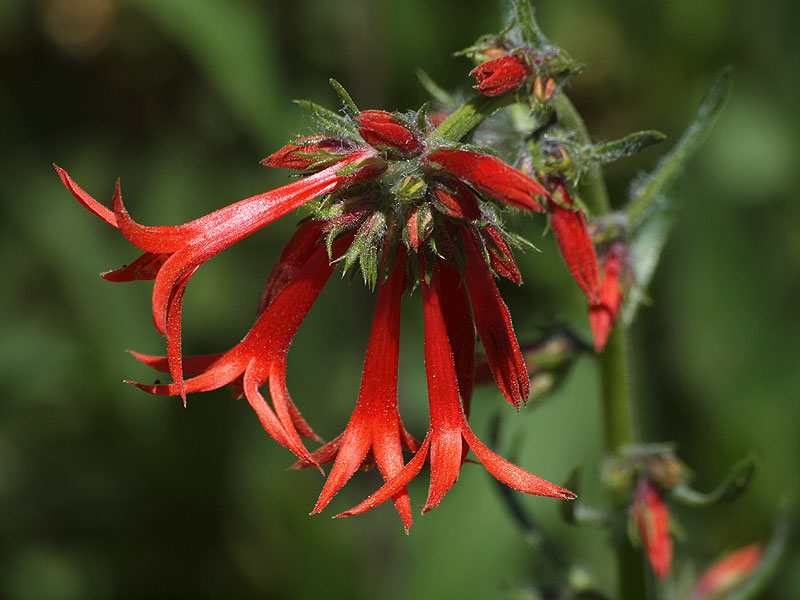 Spent some quality time with an old friend -- this ancient whitebark pine had just two living trunks... until this year, as the north trunk is now dying, and as you can see, the branches on the remaining trunk (on the right) are pretty yellow and stressed. I think this old guy is about to give up the ghost: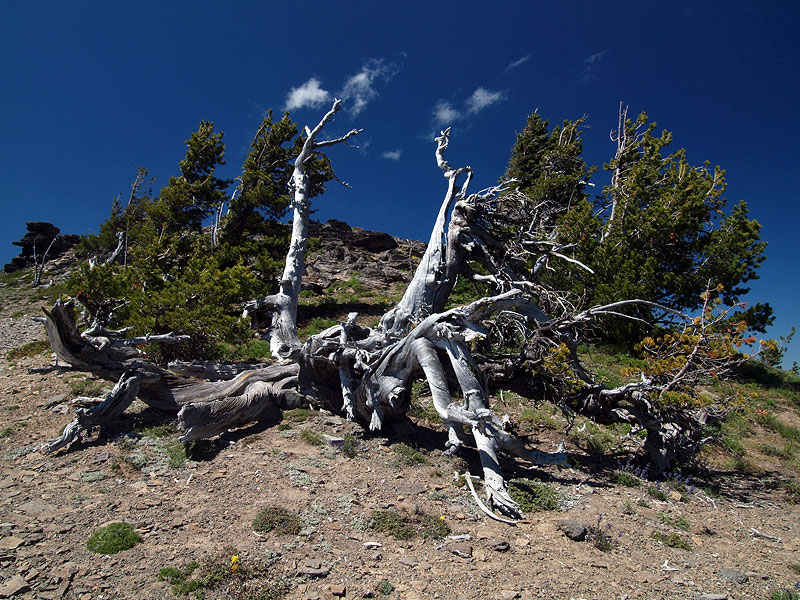 Sort of remarkable (and humbling) to watch this unfold over the past couple decades, as this tree is likely more than 300 years old, based on some ring counts on nearby trees (cut for the original lookout). I love these trees!
Had some sort of bee up on the summit ridge en masse -- and sure enough, they're mating! Just like the froggies at McNeil! Caught a pair in the act, at my feet... hard to see both of them in the first picture...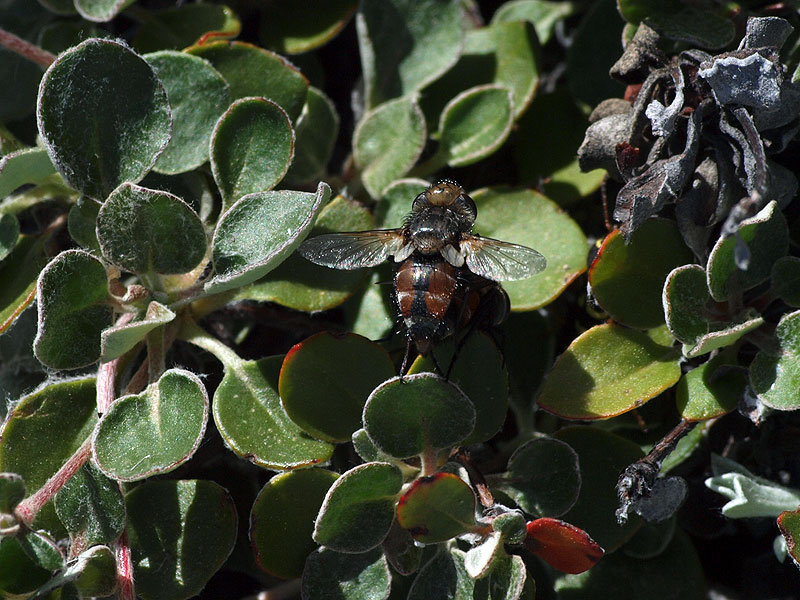 ...but more clear in this view: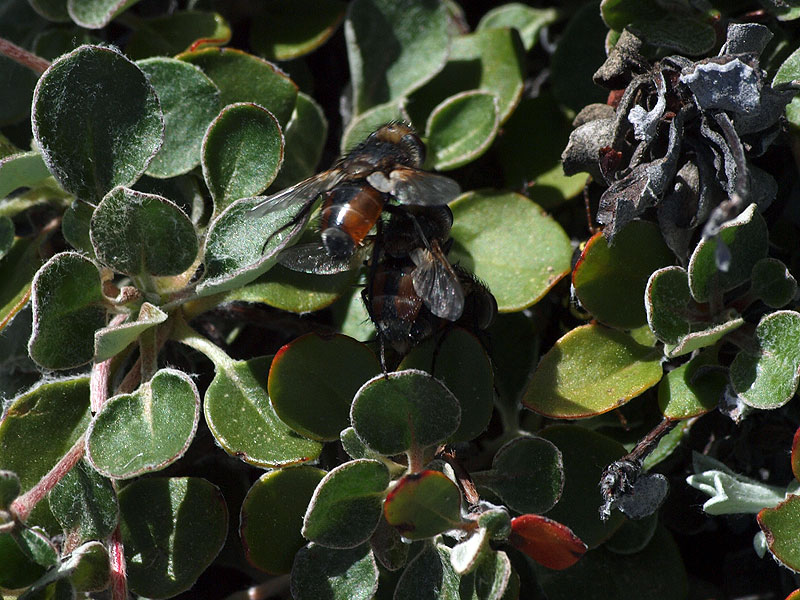 Romance is in the air in the Cascades..!
The old lookout foundation on the summit is suddenly falling apart very quickly -- the section that had the date carved in it has completely crumbled (the corner on the left):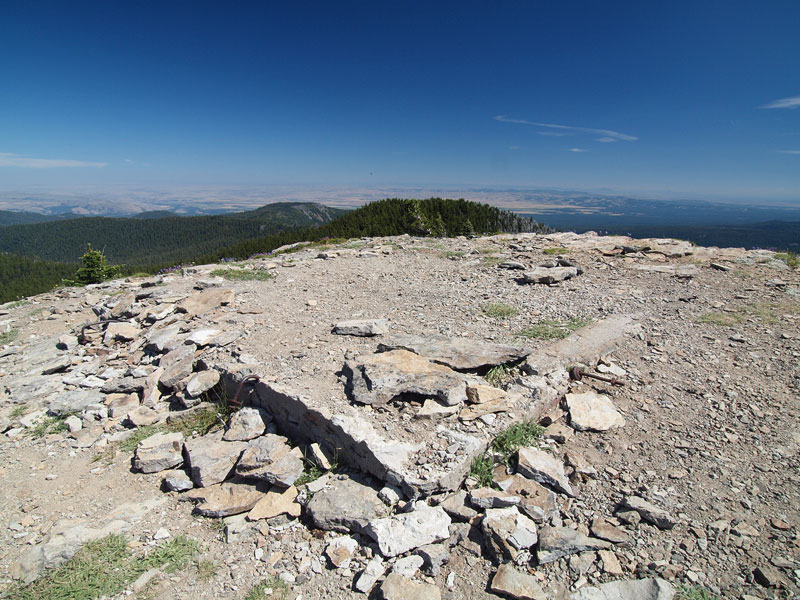 An iPhone pano looking out toward Flag Point -- you can see a hiker silhouetted over on the right:

One plant that I could use some help on: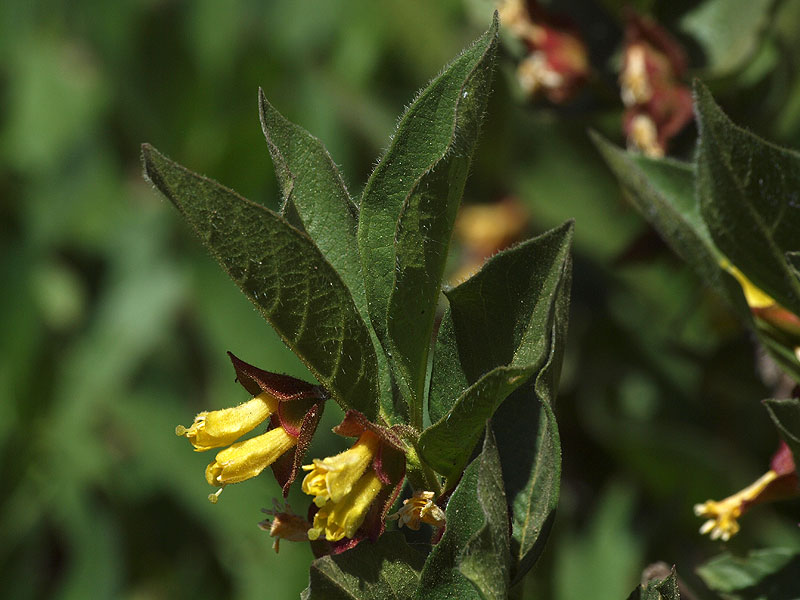 Saw this up on the summit ridge, near the west end.
Always great to do this trail! Pretty busy at the trailhead today, but I only saw 4 or 5 groups once on the trail.
Tom