My girlfriend and I spent a few nights at the coast last weekend near Arch Cape and Cannon Beach. We visited some of the usual suspects during the storms and hiked some lesser known areas to shake things up. I wish I could say I had my coastal fill for a while but im already itchin to get back
We left Portland Friday morning and decided on a stroll to short sands for the first hike. We looked for the trail to Necarney Falls on the other side of the highway but didn't find anything so headed down stream toward the beach. Necarney Creek has a nice bridge spanning it with a nice view of the creek below: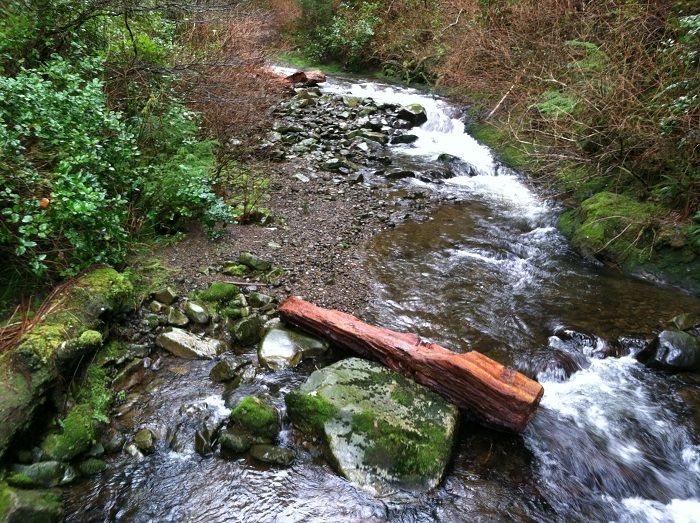 The stretch of sand south of where Necarney Creek hits the ocean is really cool:
Back amongst the giants: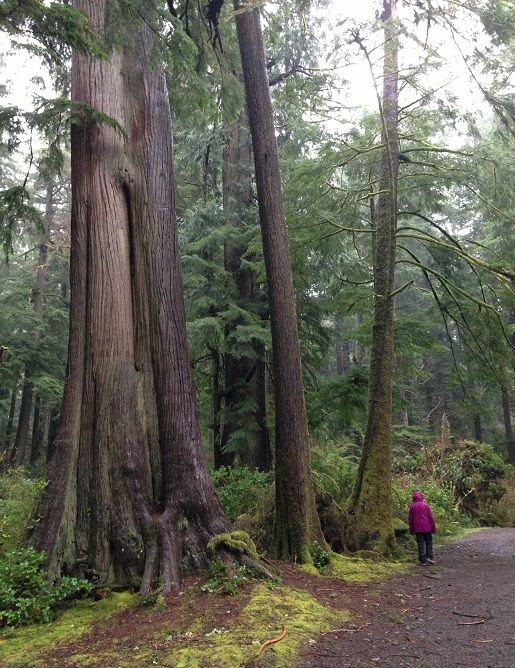 Then it was just a short drive over to Hug Point to check out the old road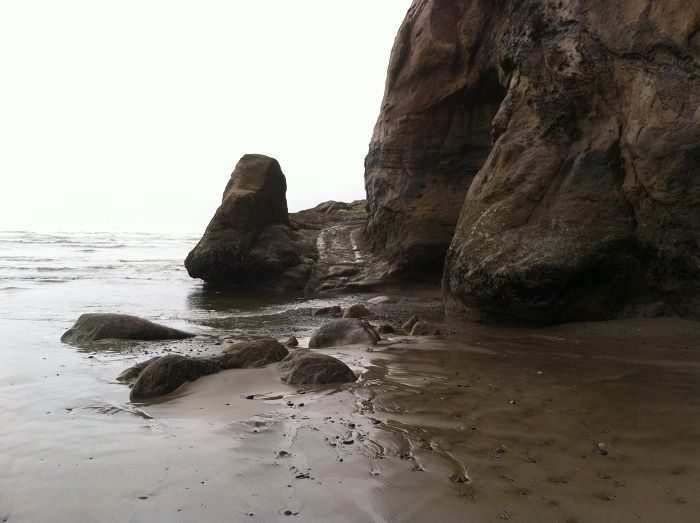 One of the most photographed little sections of coast for a reason: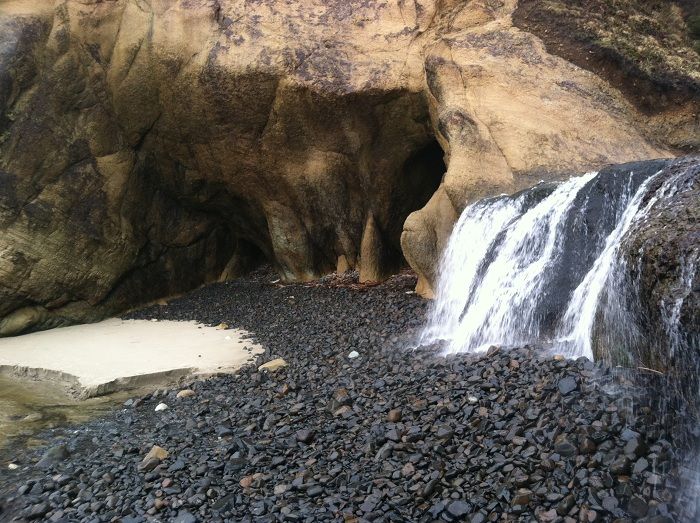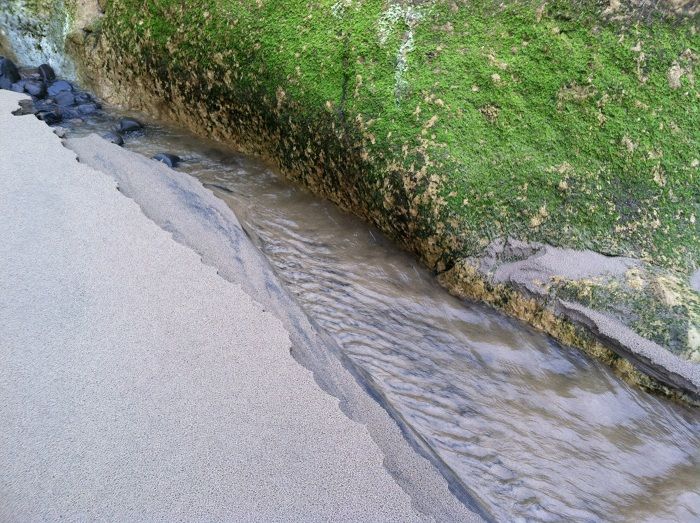 The next morning we woke to the thunderous sound of a coastal storm tearing across the landscape. The rain fell so hard and so often we thought about repping some life jackets just for the hike
We tried to drive down to Tillamook to hike some of the trails around the three capes area but turned around near Manzanita due to the intensity of the storm. Giving up on the drive we pulled off at short sands again and did a loop hike using a bit of the Cape Falcon Trail. Here's the approach to the beach after the morning rain: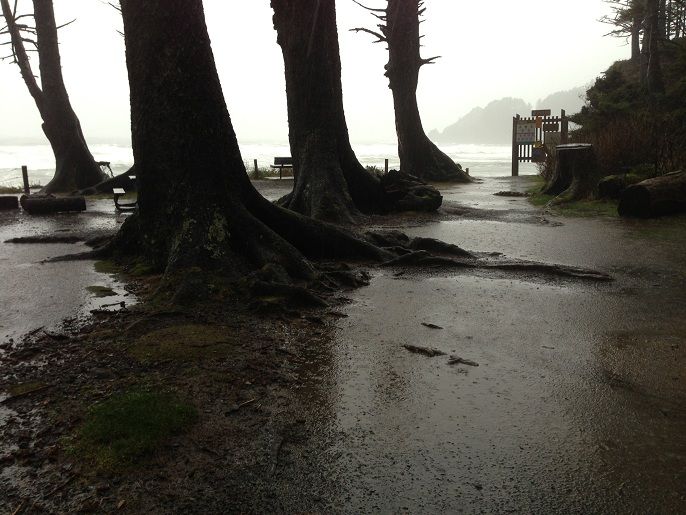 An angry Short Sands Creek: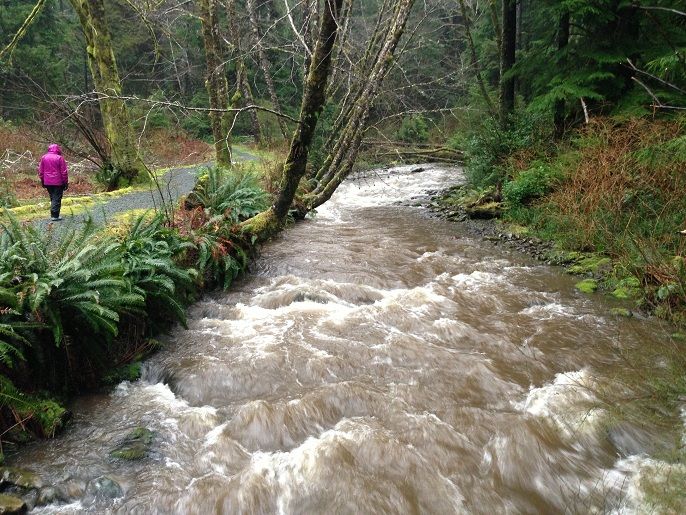 Mayhem isn't the only blue duck in the puddles anymore:
Blue duck winter nesting in large spruce: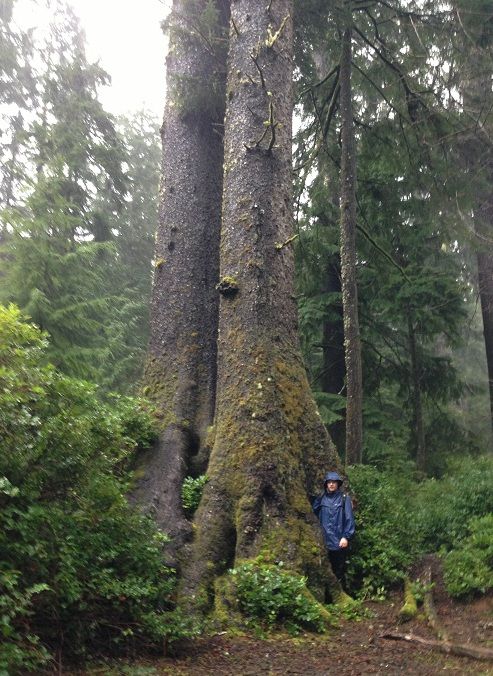 After going back to the room for a bit, we chose to head back to Short Sands!!
Kidding, but we did opt for another beach hike to take advantage of the low tides. The hike started near Les Shirley Park on the north end of Ecola Creek and took us north on Chapman Beach to the base of Chapman Point. We climbed over the point and dropped down to Crescent Beach: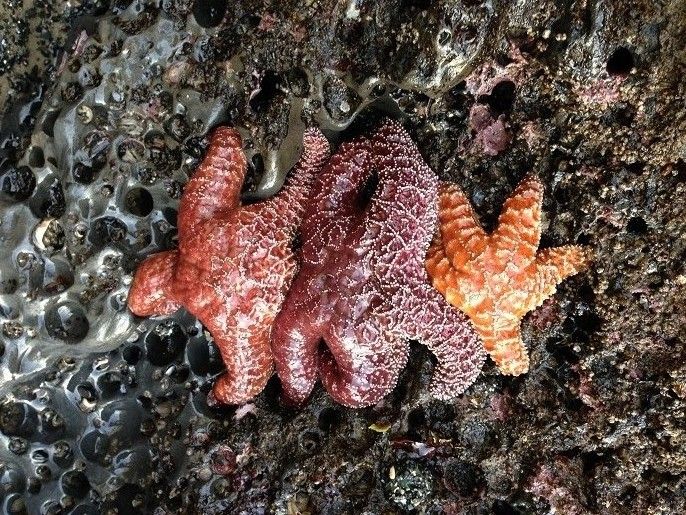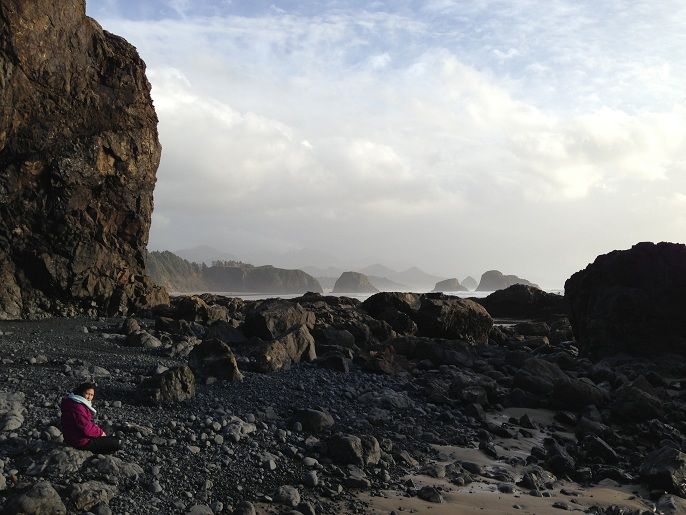 Where there was lots of exploring to do: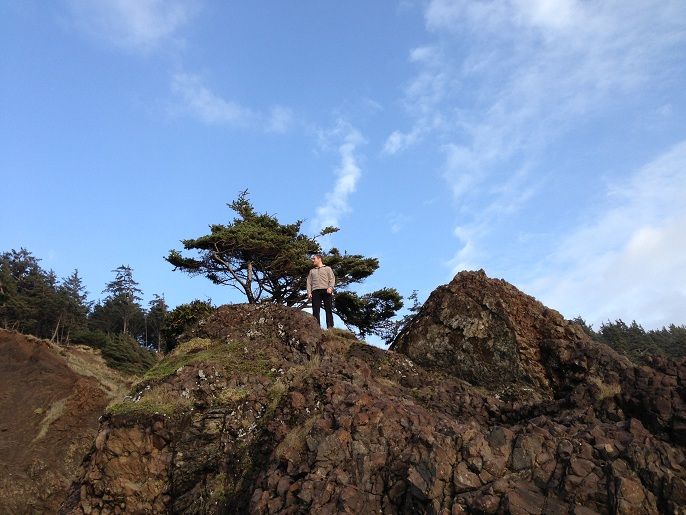 Including caves: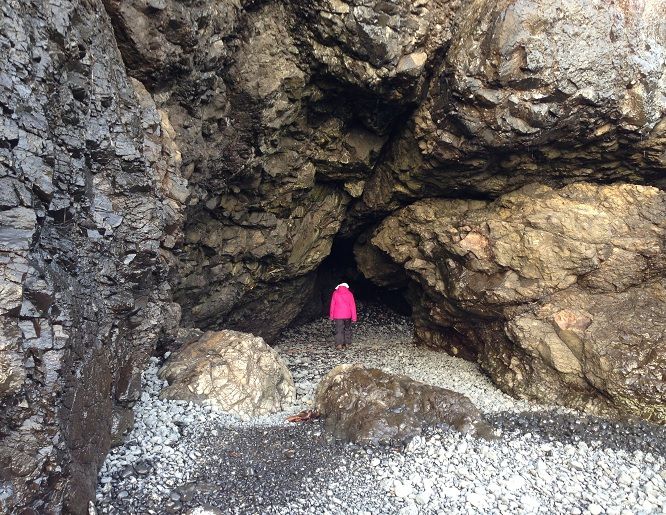 And Ecola Point: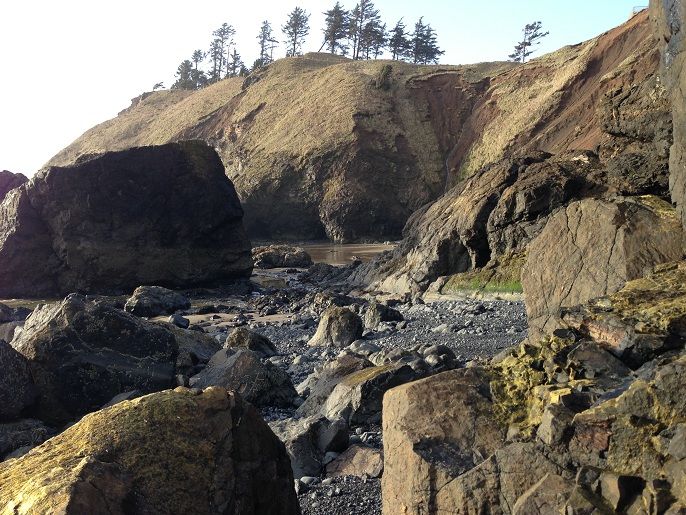 We found a little float and carried it out: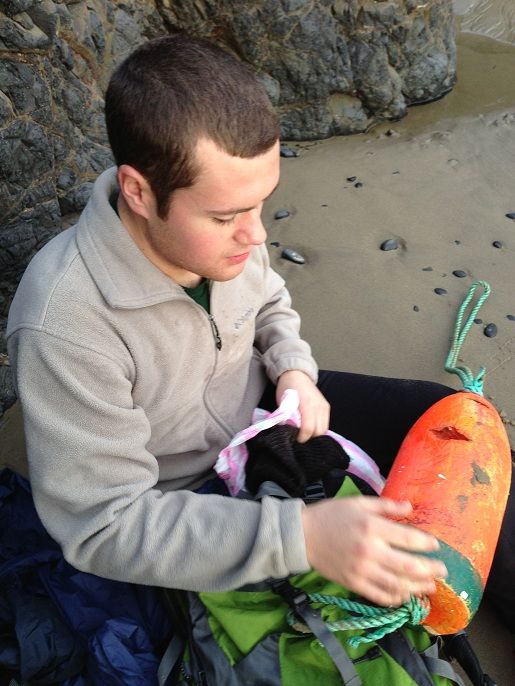 The sun was beginning to set and it was time to pick up the OCT heading south to Ecola Creek Rd. Thimble
Rock
at sunset:
Huge nesting colonies of Common Murres and other seabirds have been driven away from their temporary summer homes along the rocky ledges of the Northern Oregon Coast due to an increase in the Bald Eagle population. It will be a strange sight to see areas like Bird Rocks empty of the thousands of birds that once nested on the headlands and rocky cliffs near shore. Watching the battle unfold will be a real sight as well: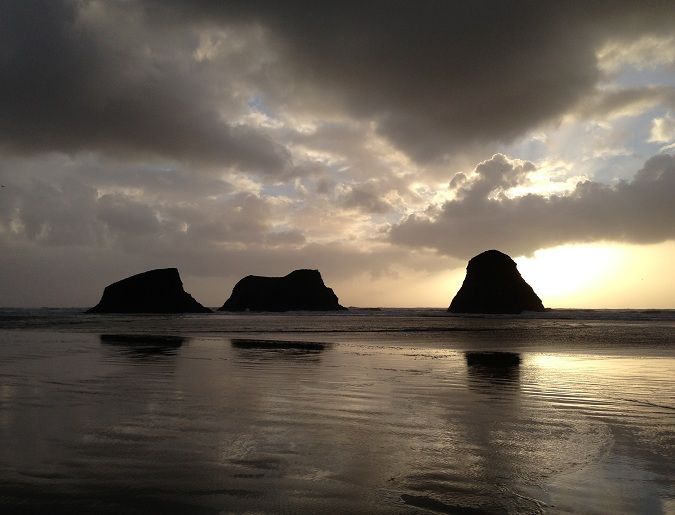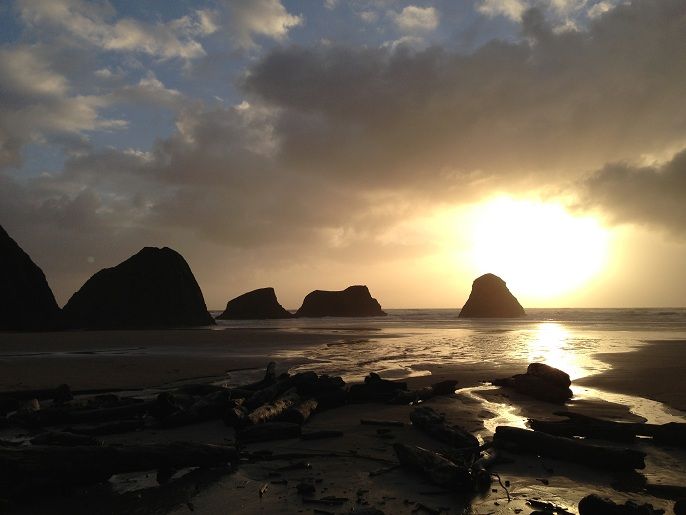 For Jojo's birthday she said she wanted to go to Onion Peak
After some research and a good look at the map(Tillamook State Forest) we parked at a gate off hwy 101 and made our way into the hills:
With West Onion Peak in view:
There are some interesting
rock
quarries amongst the clear cuts that didn't benefit from the previous days rains: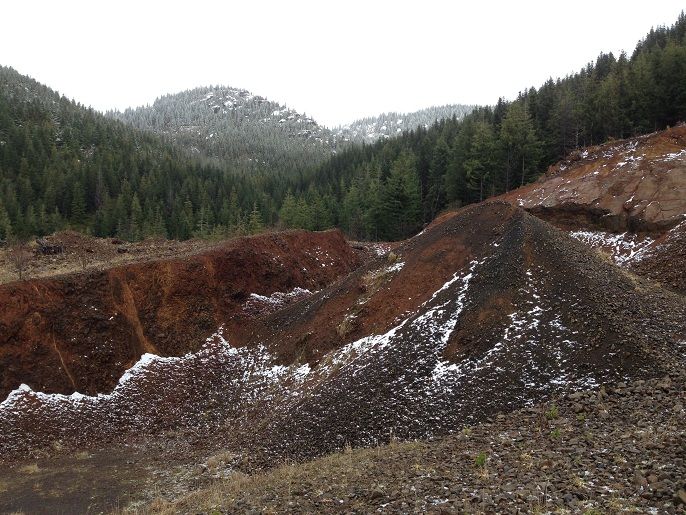 Views extended in all directions as well due to the clear cuts(
Castle
Rock
is the dot out in the ocean)
A look south over to Angora Peak(A) and Neahkahnie Mtn(N) in the distance as well: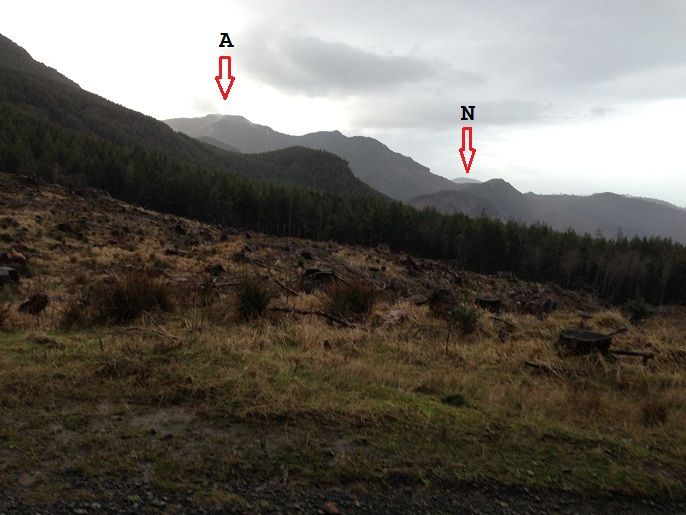 After about 2.5 miles on Hug Point Rd we reached Onion Peak Rd and continued another 4 miles or so to the saddle between Onion Peak and West Onion. The road passes some pretty cool
rock
formations along the way:
We ran into snow flurries above the 2200 ft level and visibility became poor. It was a surreal experience to hike from the sandy shores up to snow capped mountains in just a few hours:
It was sure pretty: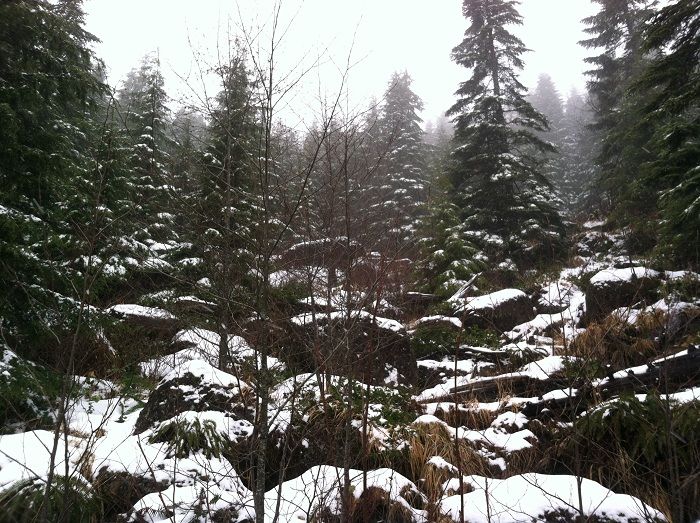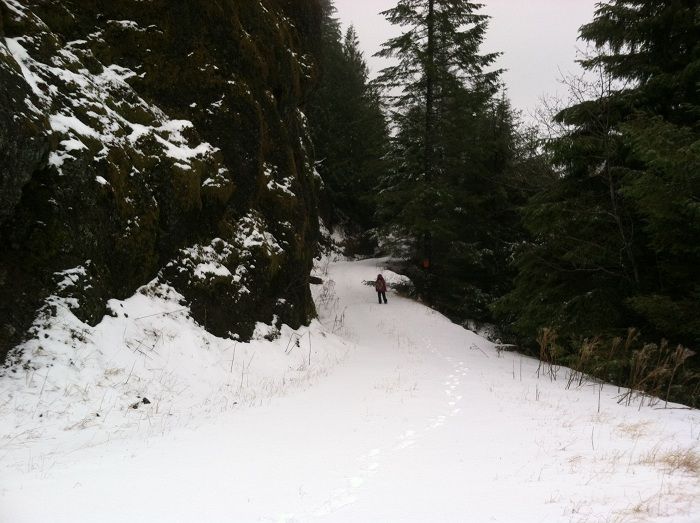 We reached the saddle and I continued a bit further up an old road grade toward the peak:
There would be some great views from spots like this on a clear day: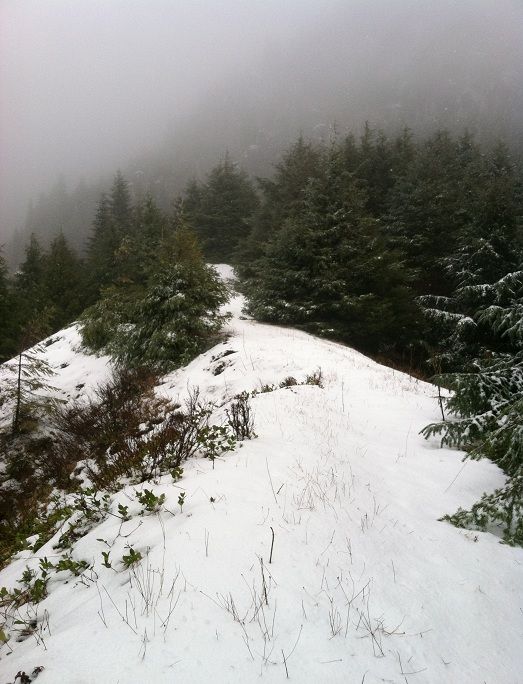 With the poor weather conditions and lack of visibility I hoofed it back down to the saddle. As we were heading back, Joie noticed the clouds clearing for a quick look back at the rugged peak: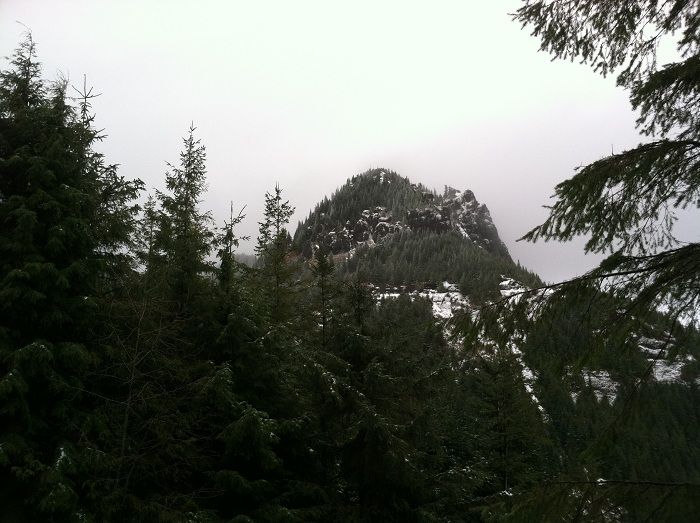 And some would be great views down to the Nehalem River Valley: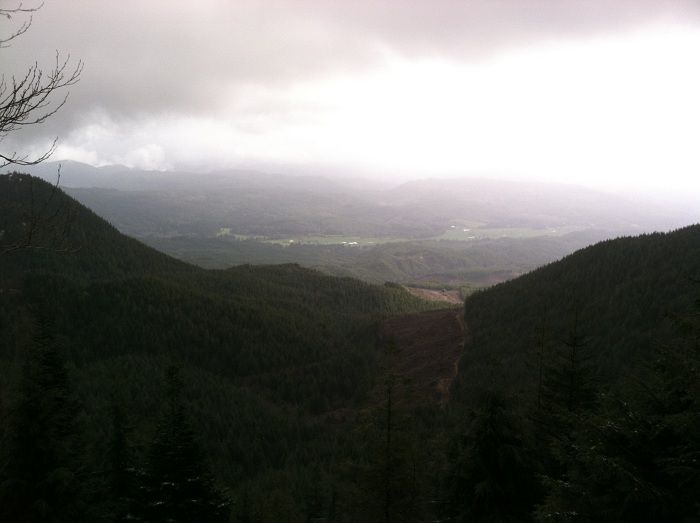 Can't forget the namesake food item either, Onion crackers this time around: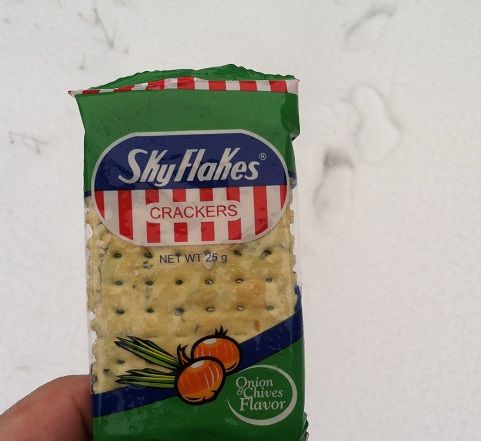 On the return trip and some more of those
rock
walls with jojo in the distance near a junction at the 2000 ft level: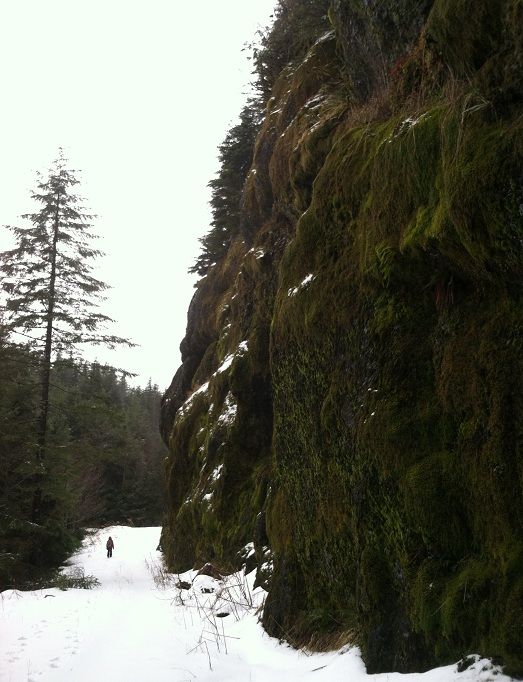 After a knee jarring drop back down to 101 over the next several miles we ran into a couple bikers who looked to have ridden up a side rd on West Onion called dave spur. They were the only people we saw all day until I decided to do another short low tider around Haystack that afternoon:
On the final day of our trip we woke up early and did the short hike to Devils Cauldron on our way out:
With some nice views out into the deep blue and over to Cape Falcon: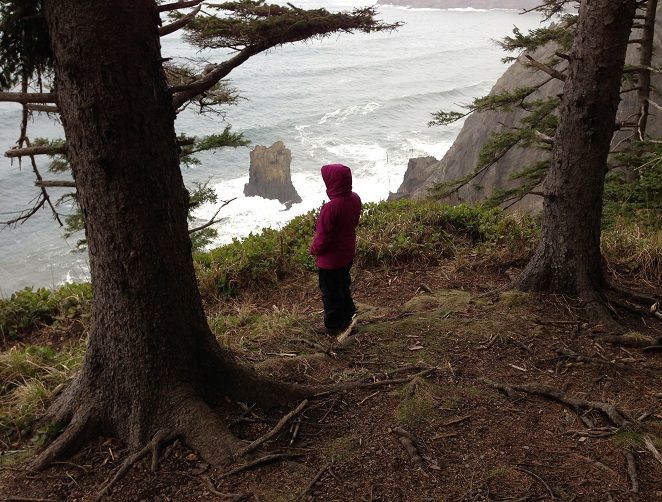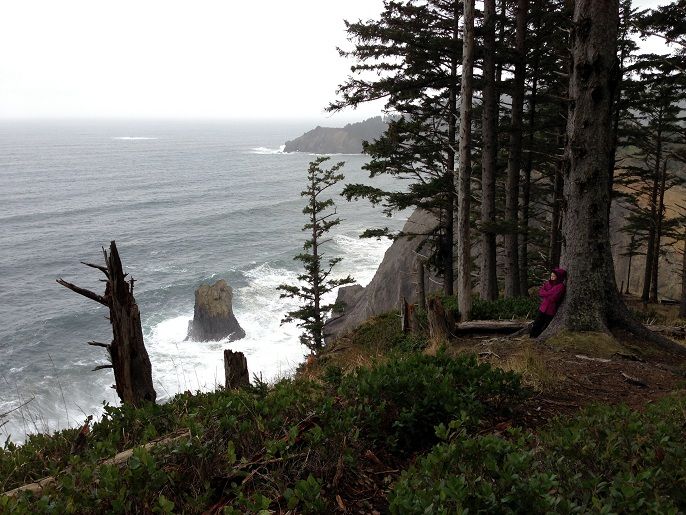 On the return trip toward hwy 26 and home we couldnt resist one more stop near Les Shirley. We parked near the tsunami evac area and hiked over to Ecola Point and back. You can see me in between the two large stumps in this photo: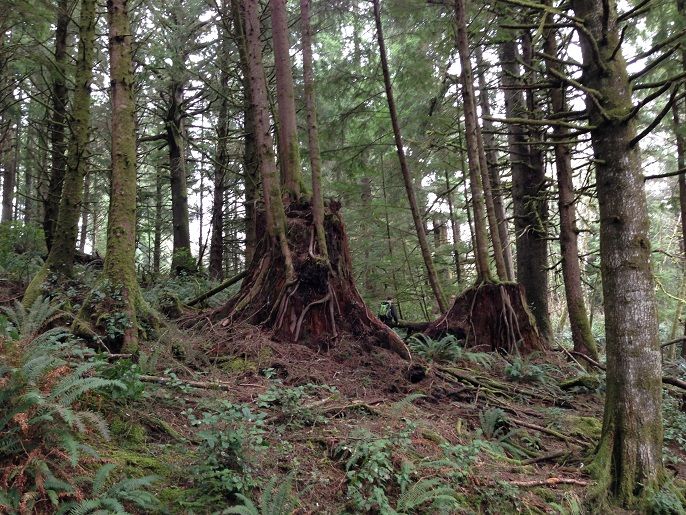 This huge Sitka Spruce fell down a year or two ago: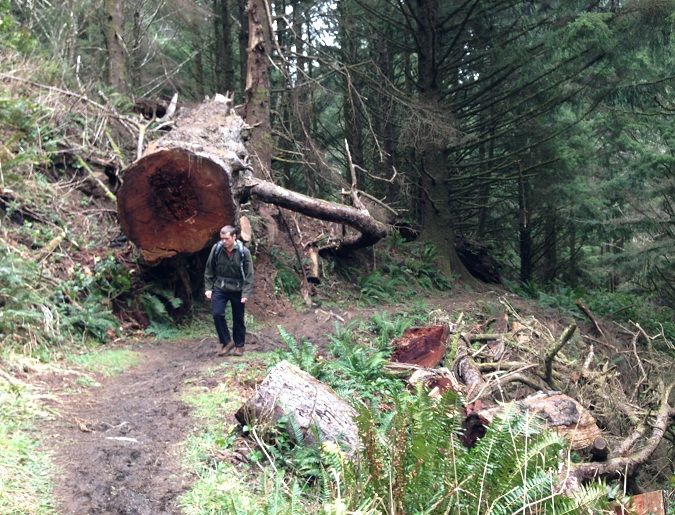 After a great trip, we took in our last views of Crescent Beach and made our way back to the car for the return trip back to town: