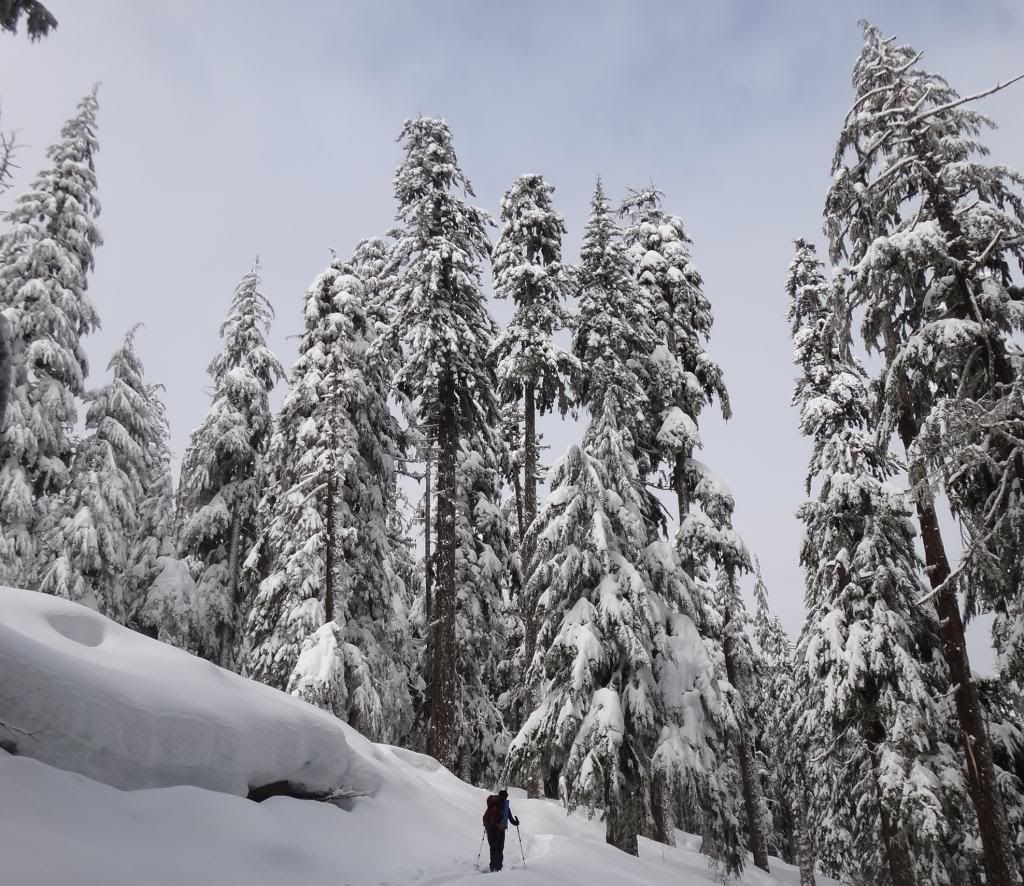 We've found that snowshoe conditions on Larch Mt. can be optimized when the snowshoes blaze the trail before the postholers. Knowing that Friday's storm brought in fresh snow, we were hoping for the best.
Fairy Falls was in it's ever present sparkling flow.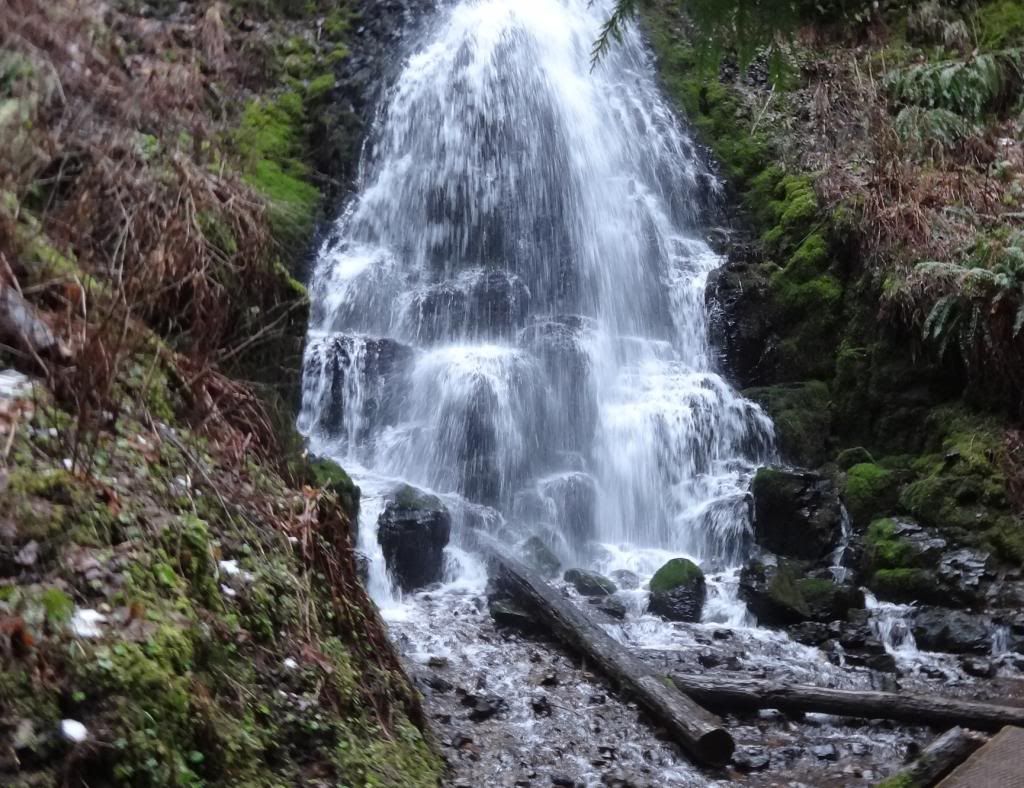 Once on the Multnomah Cr. Tr. the snow was light and wet with good footing at 1400'.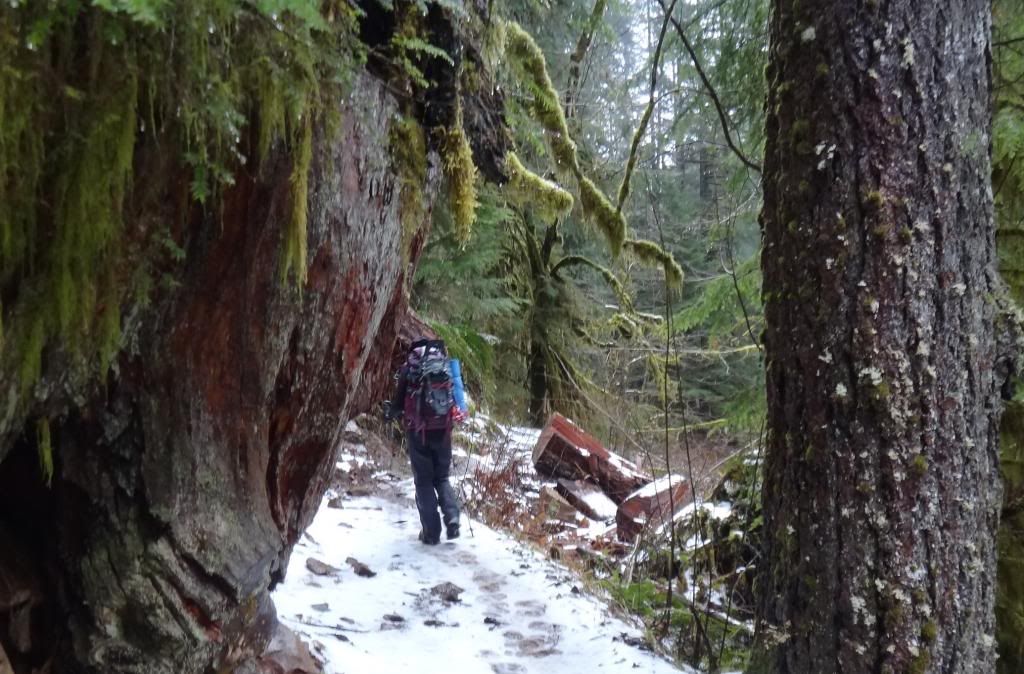 The 1st log bridge had but a smattering at 1800'.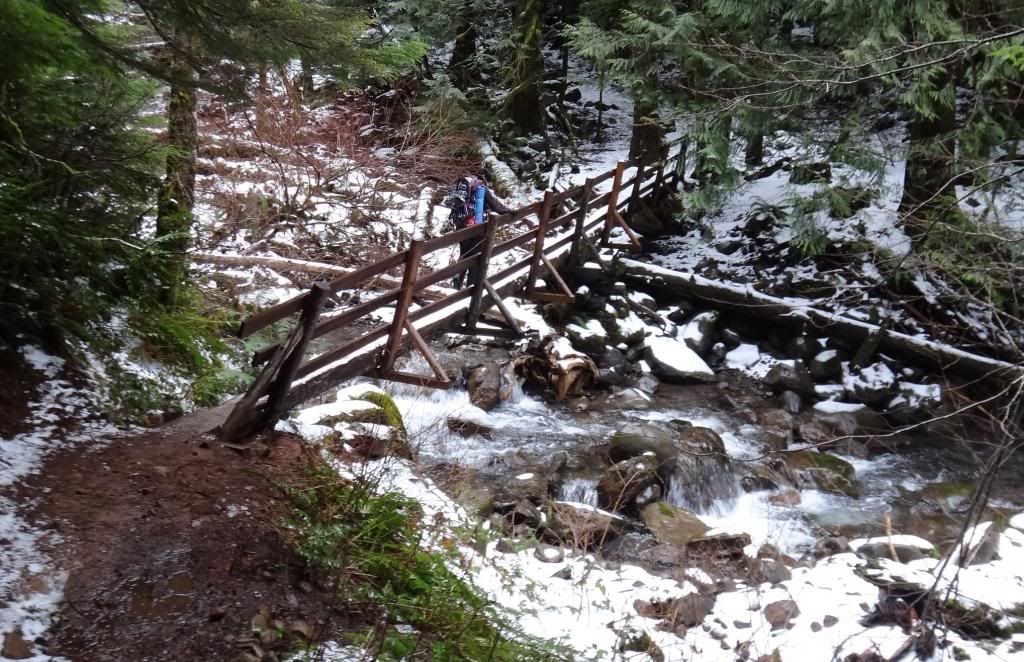 Spitfire crossing the 2nd log bridge at 2100' that required some careful footing, but was hardly challenging.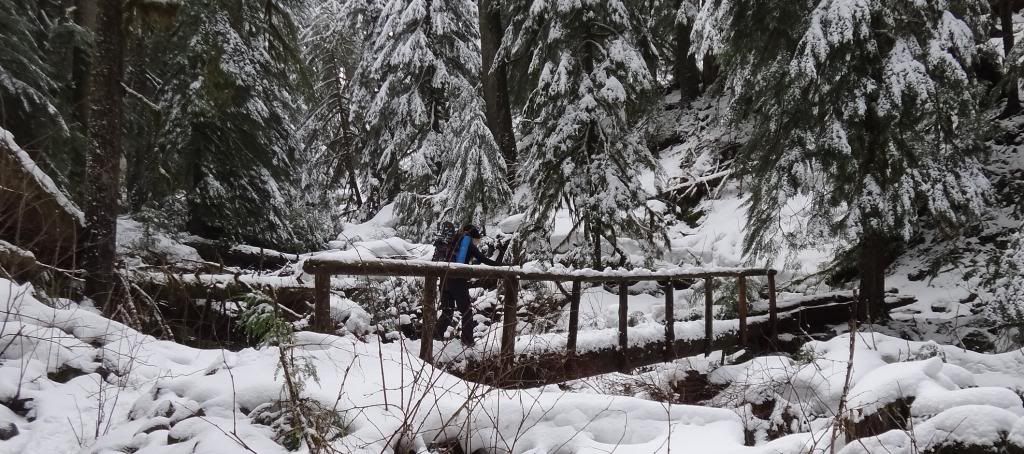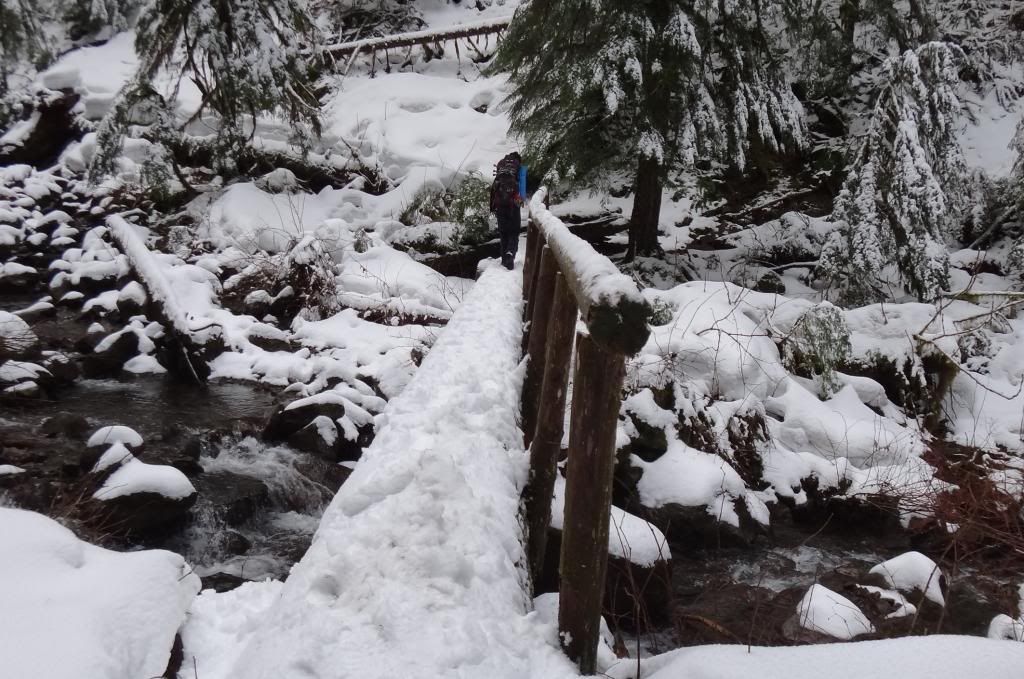 On the way to the talus slope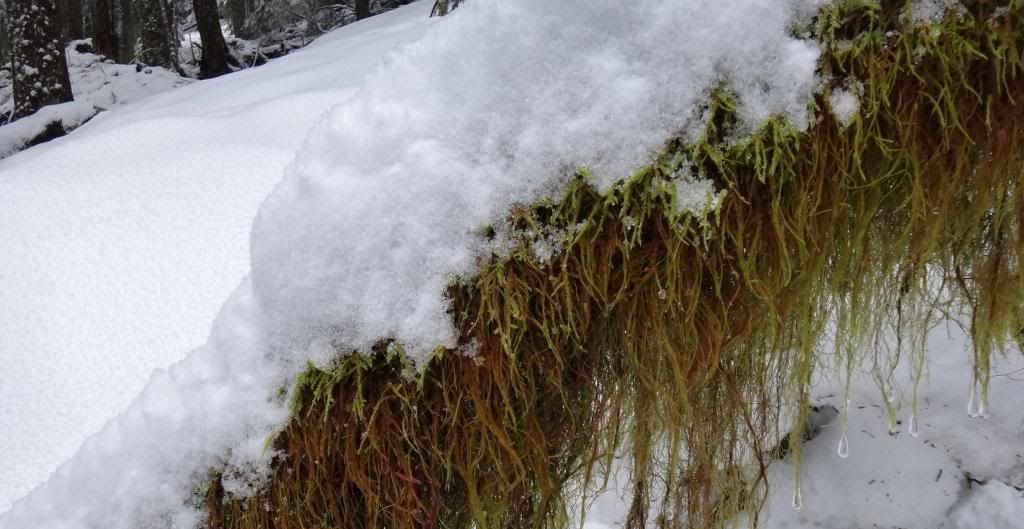 There was a group ahead of us, so we had a nice snowshoe track most of the way which was much different from my last visit up here.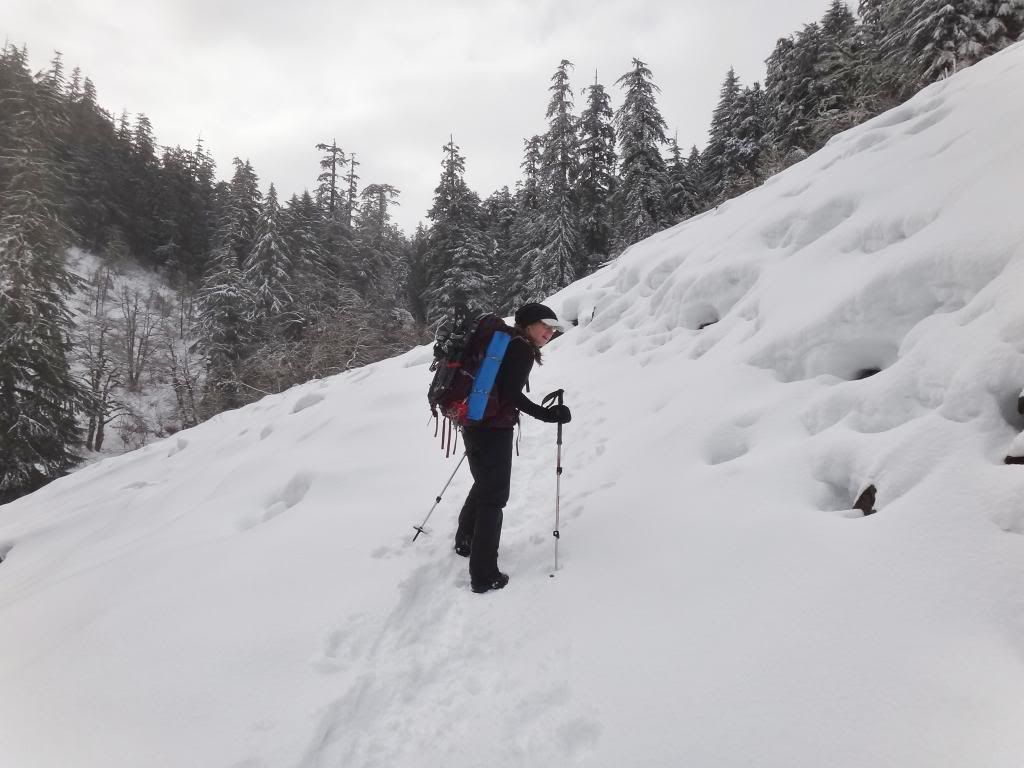 There were no signs of this posthole trench pictured on Dec. 30.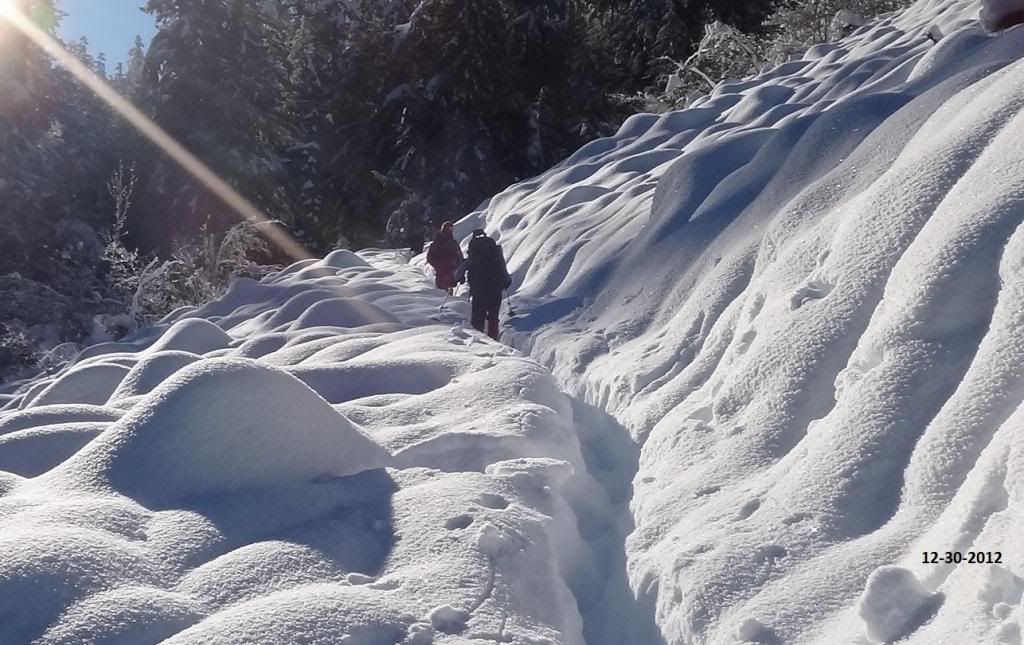 Just below the jct. with the gated 315 FS Rd.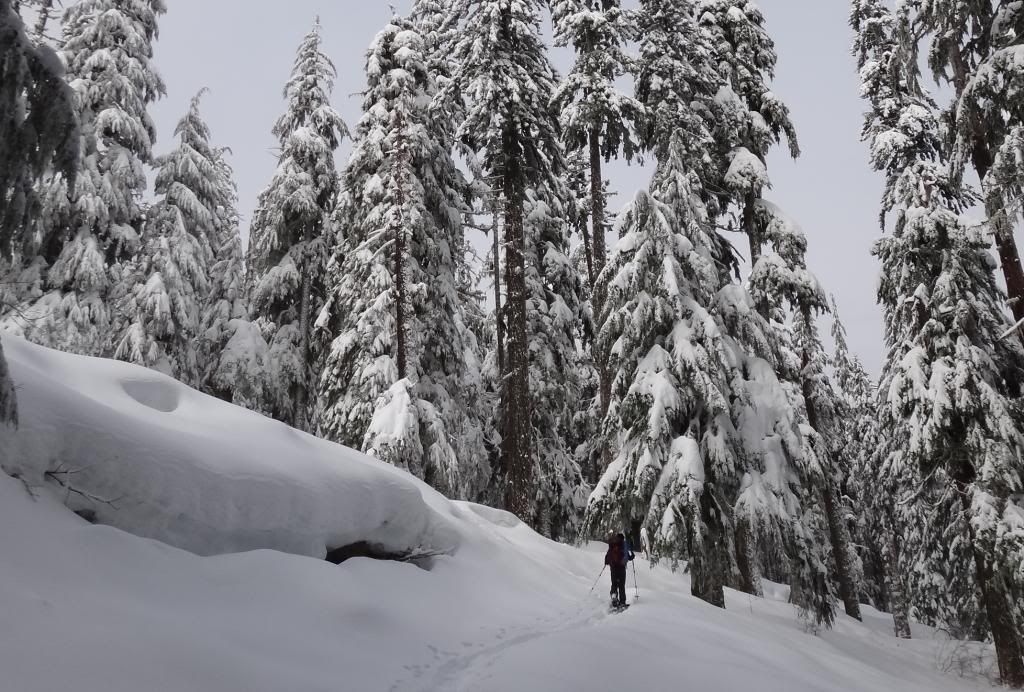 Atop Larch Mt. proper at 4000'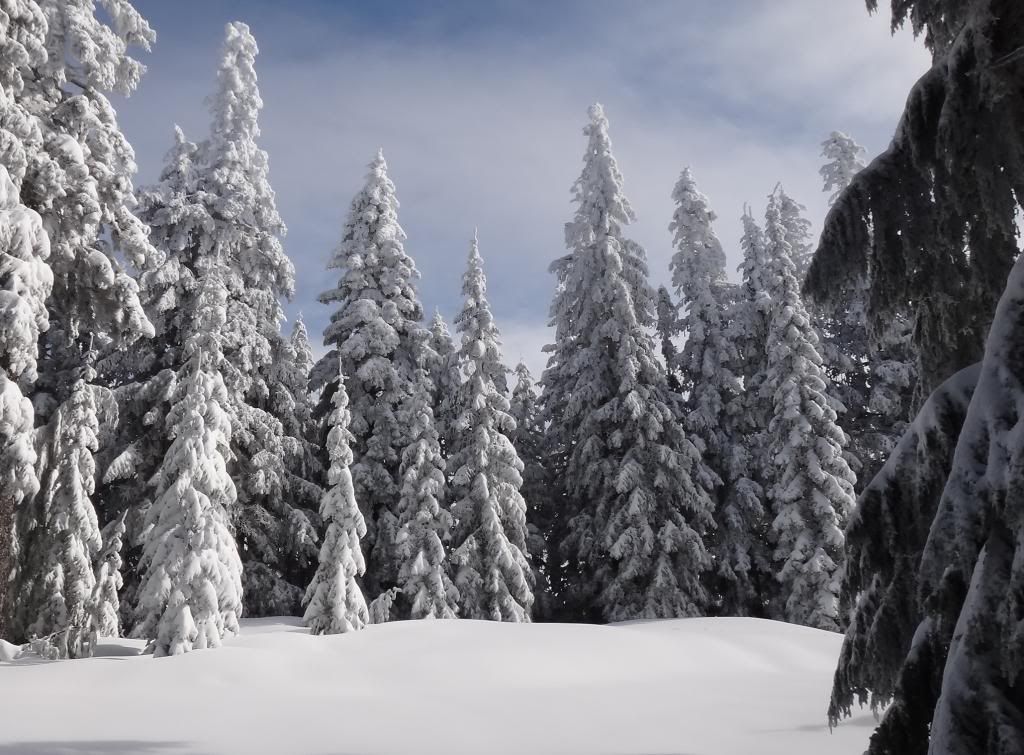 The cloud cover was lifting as we made our way up, but never fully burned off.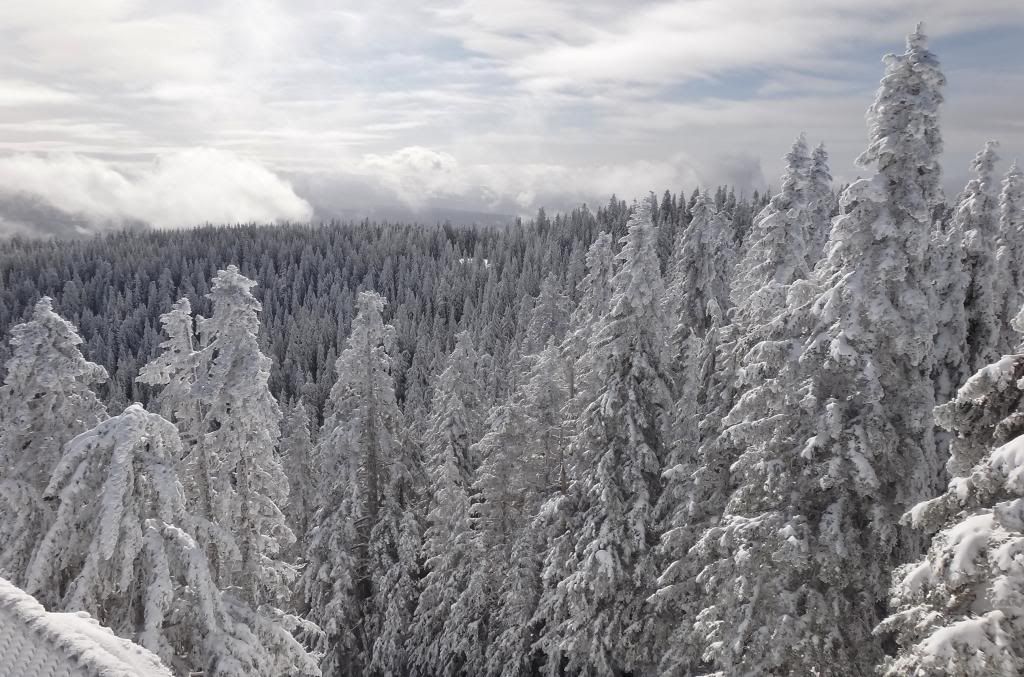 There were no volcano peak views from Sherrard Pt…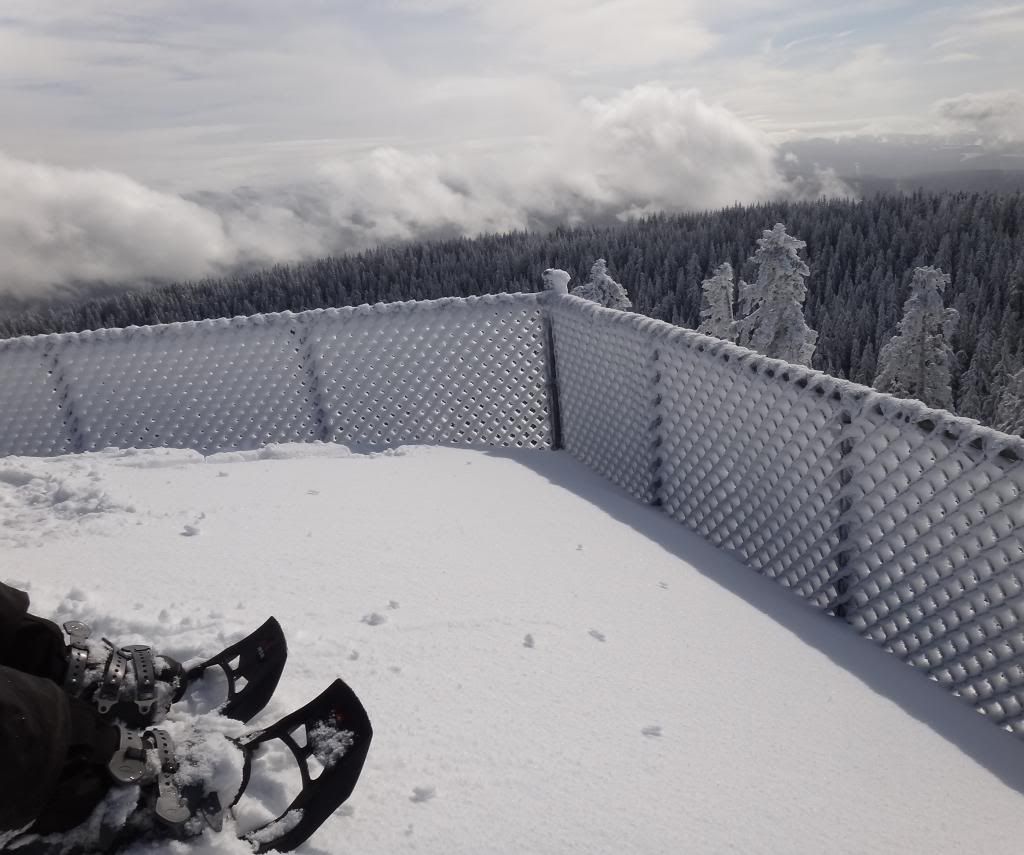 …but having a view well beyond my snowshoes is always welcome.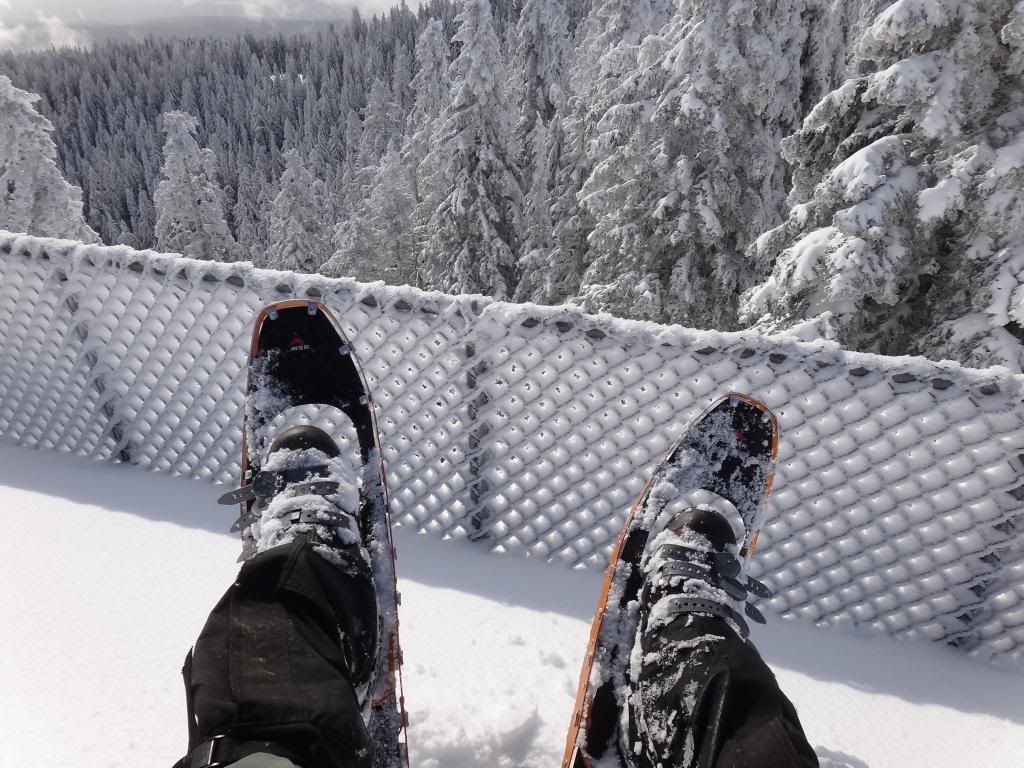 We shared the summit with the group who broke trail most of the way and had a reunion of sorts with Rob (middle) with whom we've bumped into and hiked with periodically over the years.
A rather subdued group?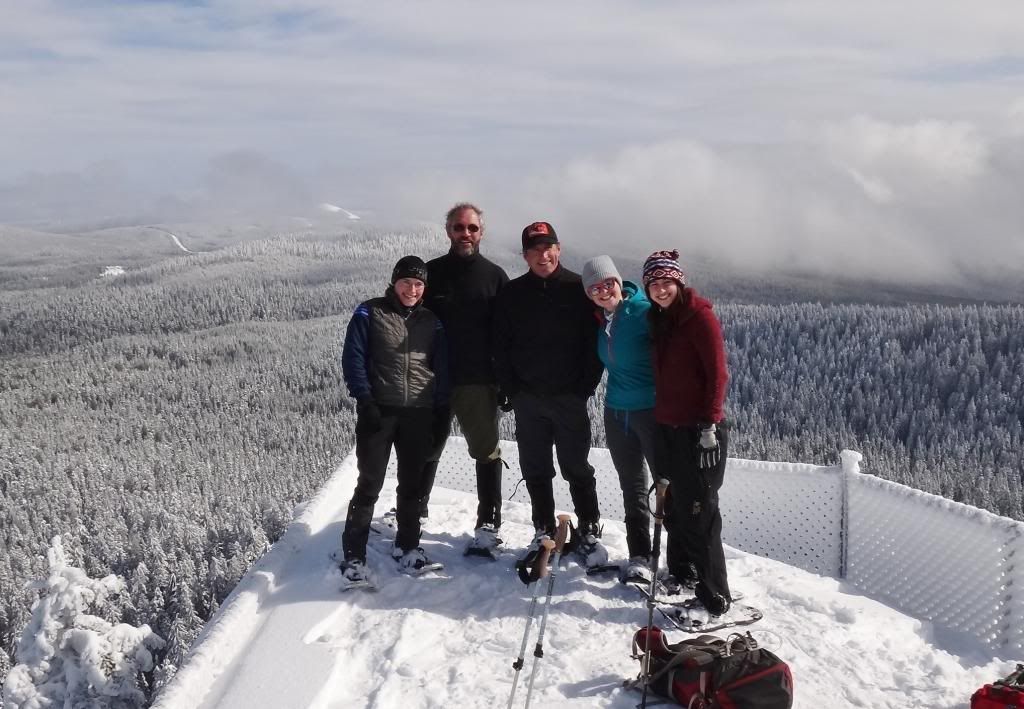 On the contrary! Needless to say, Sherrard Pt. was the place to be. Nice meeting you all.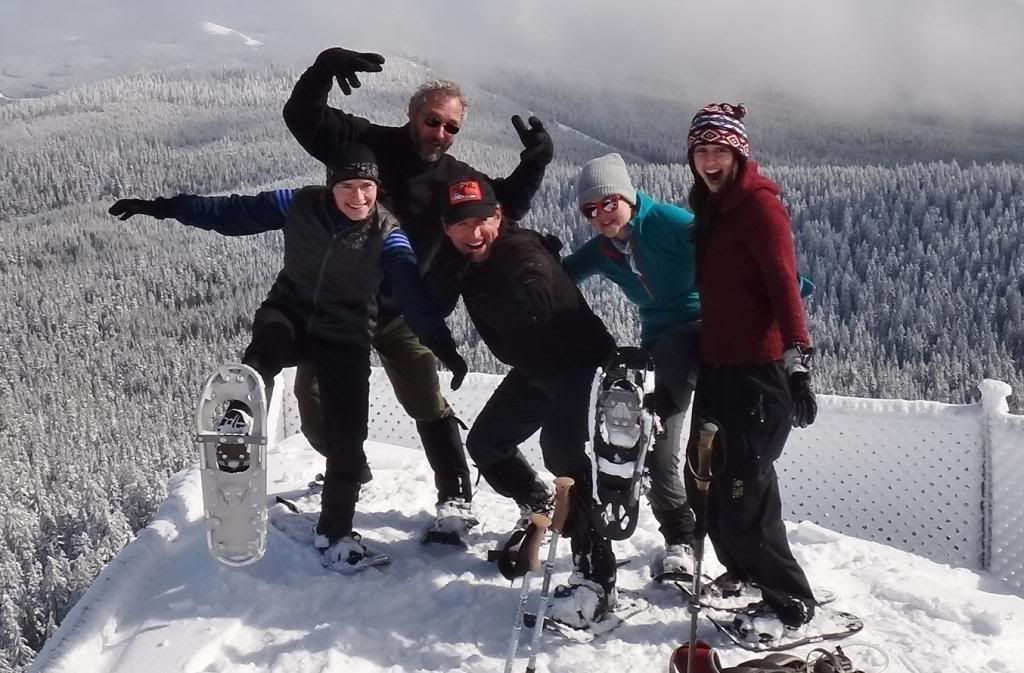 Table Mt. and Nesmith Pt. in the distance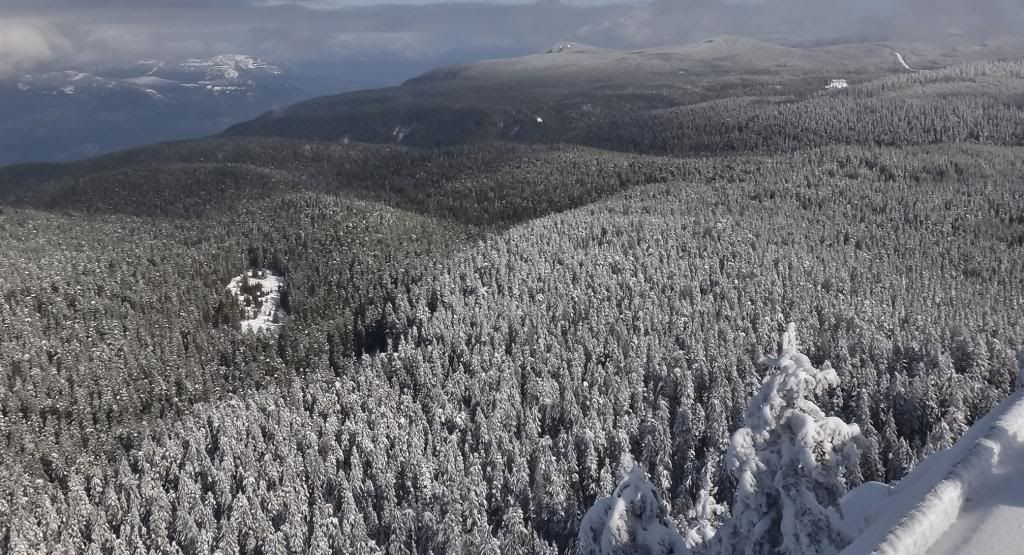 Going back down the snow covered stairway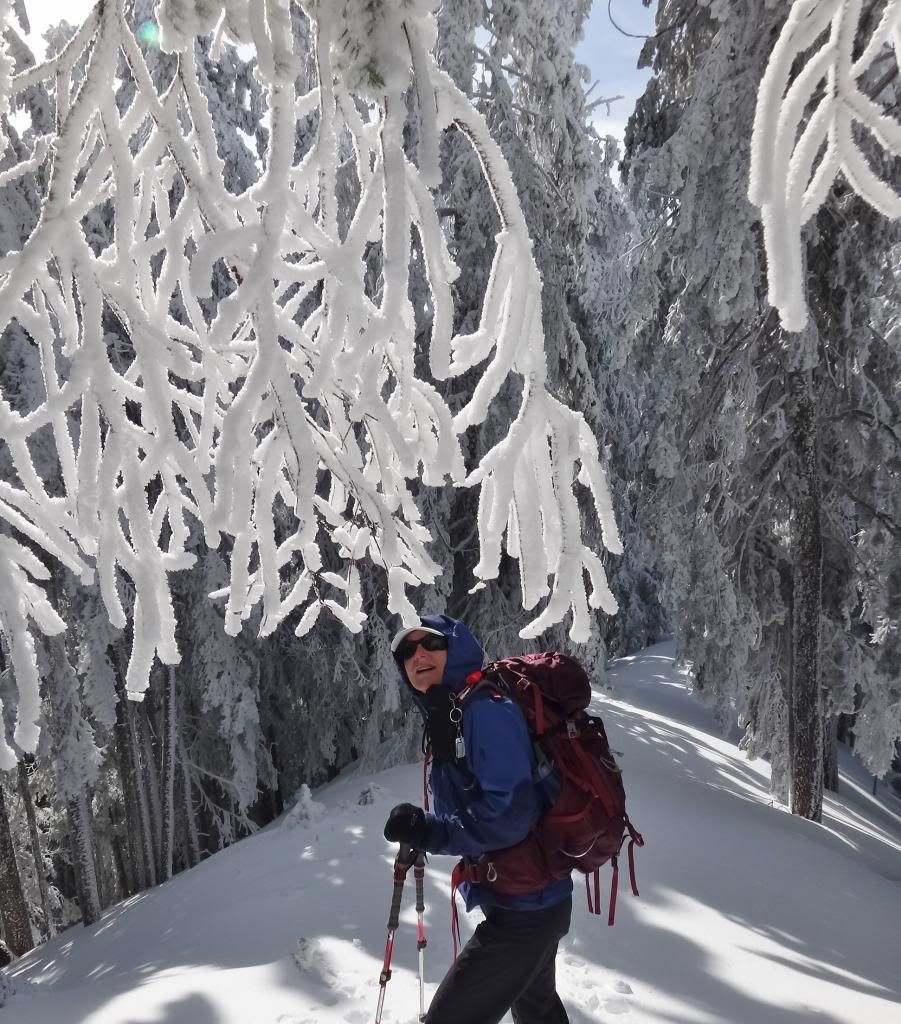 One last glimpse before losing sight of a rare blue sky and succumbing to the heavy tree cover.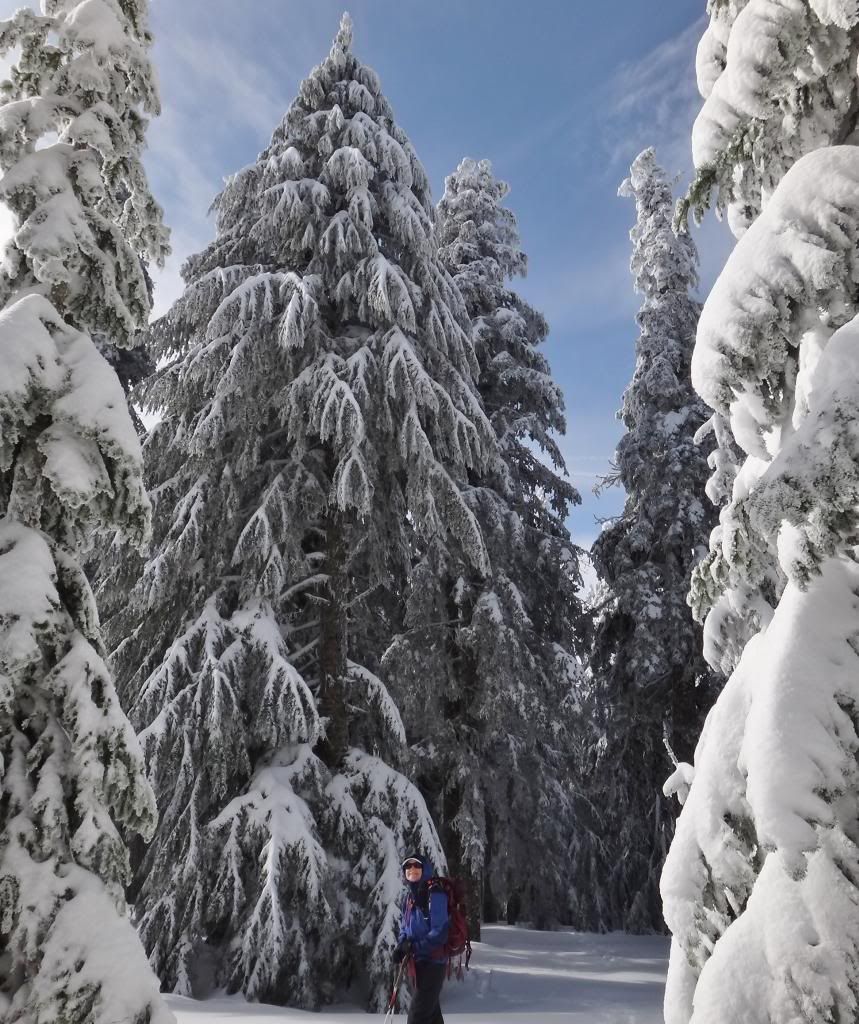 These two were coming up on snowshoes, I believe from the gated road, with their 5 mild-mannered dogs who were having the time of their lives.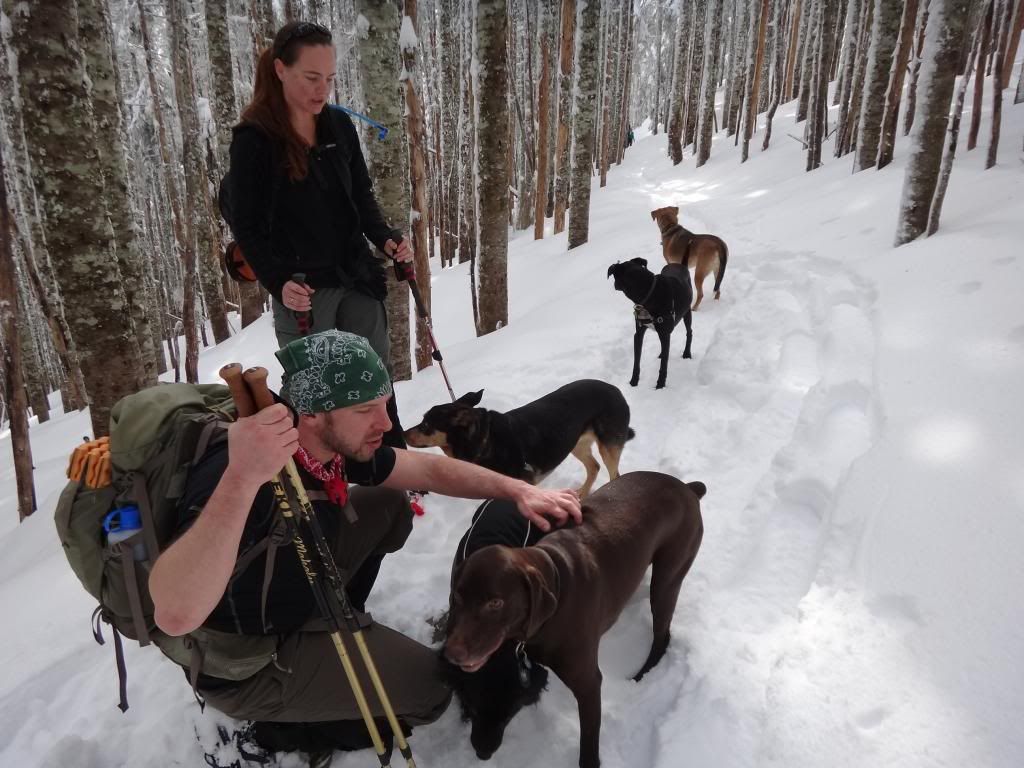 After passing by numerous people coming up, the well trodden talus slope was still agreeable to snowshoes.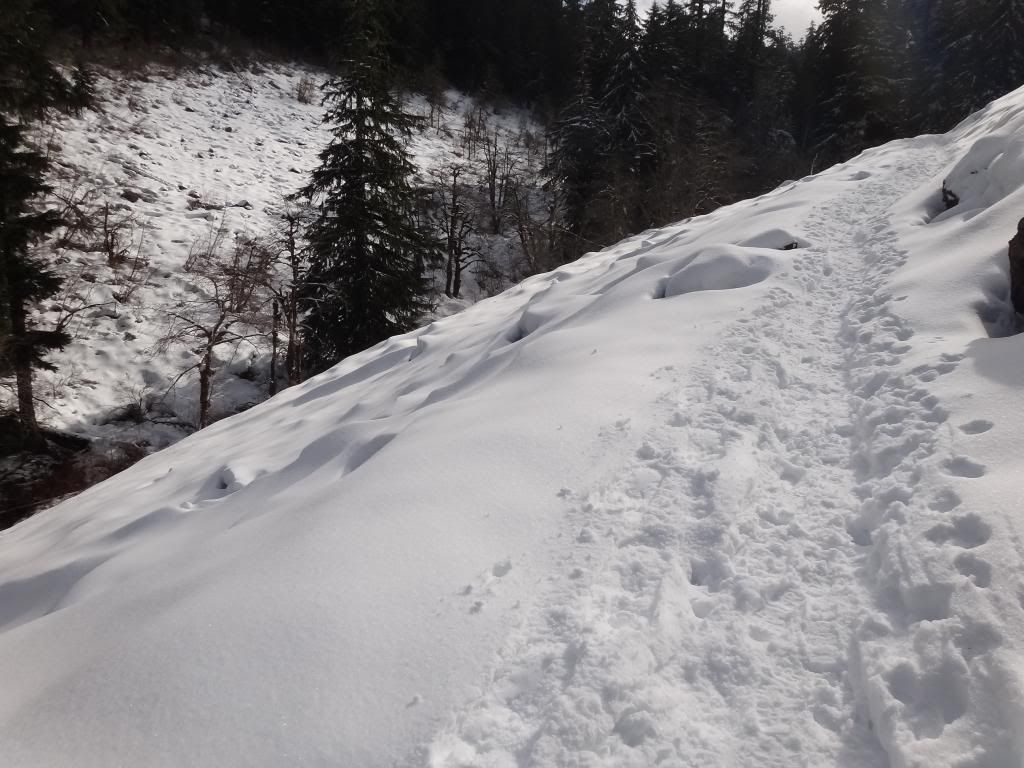 We made fairly quick work out of getting back over to the Wahkeena Falls Tr. and back to the Wahkeena Falls TH.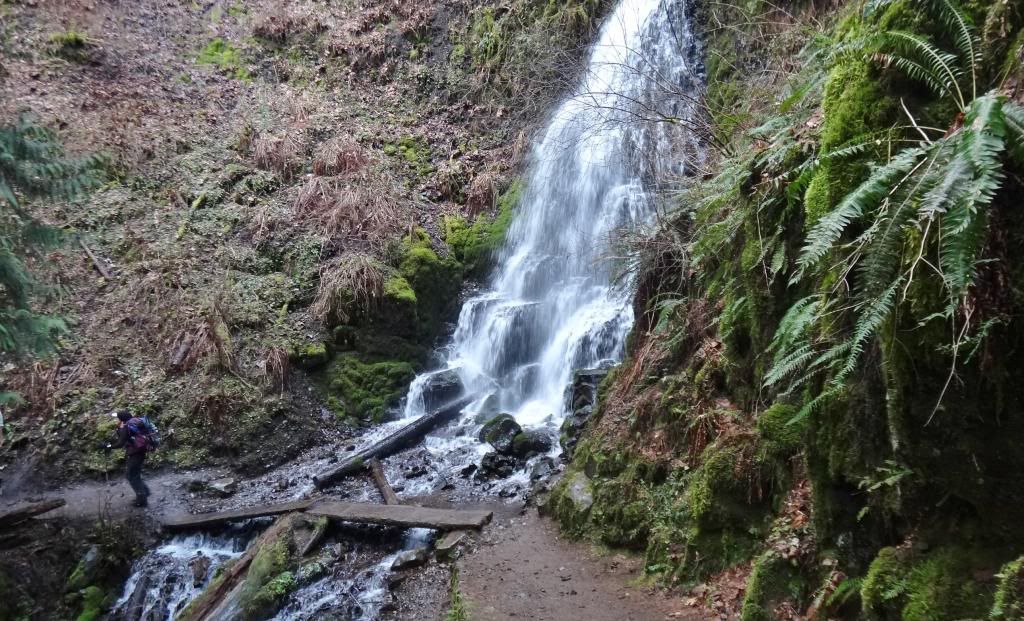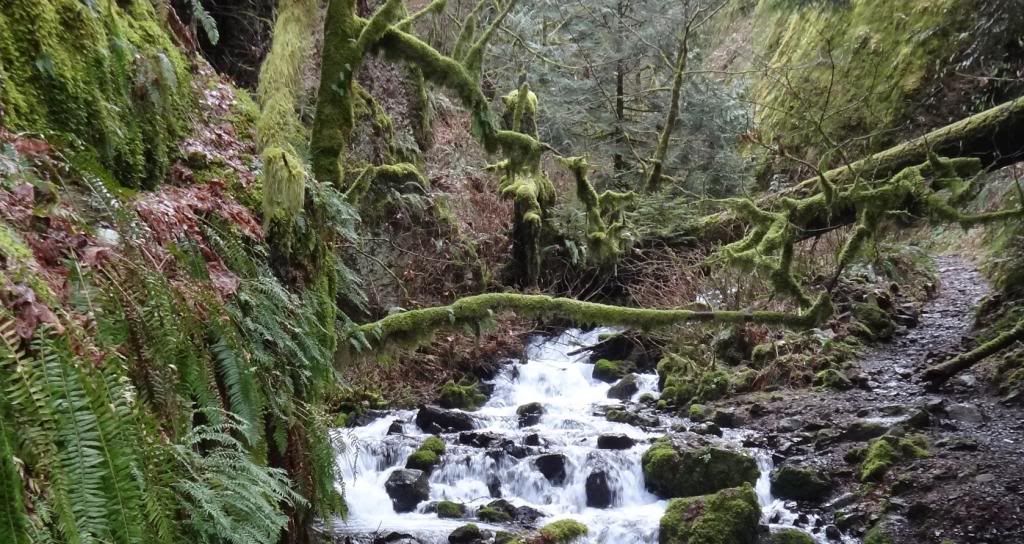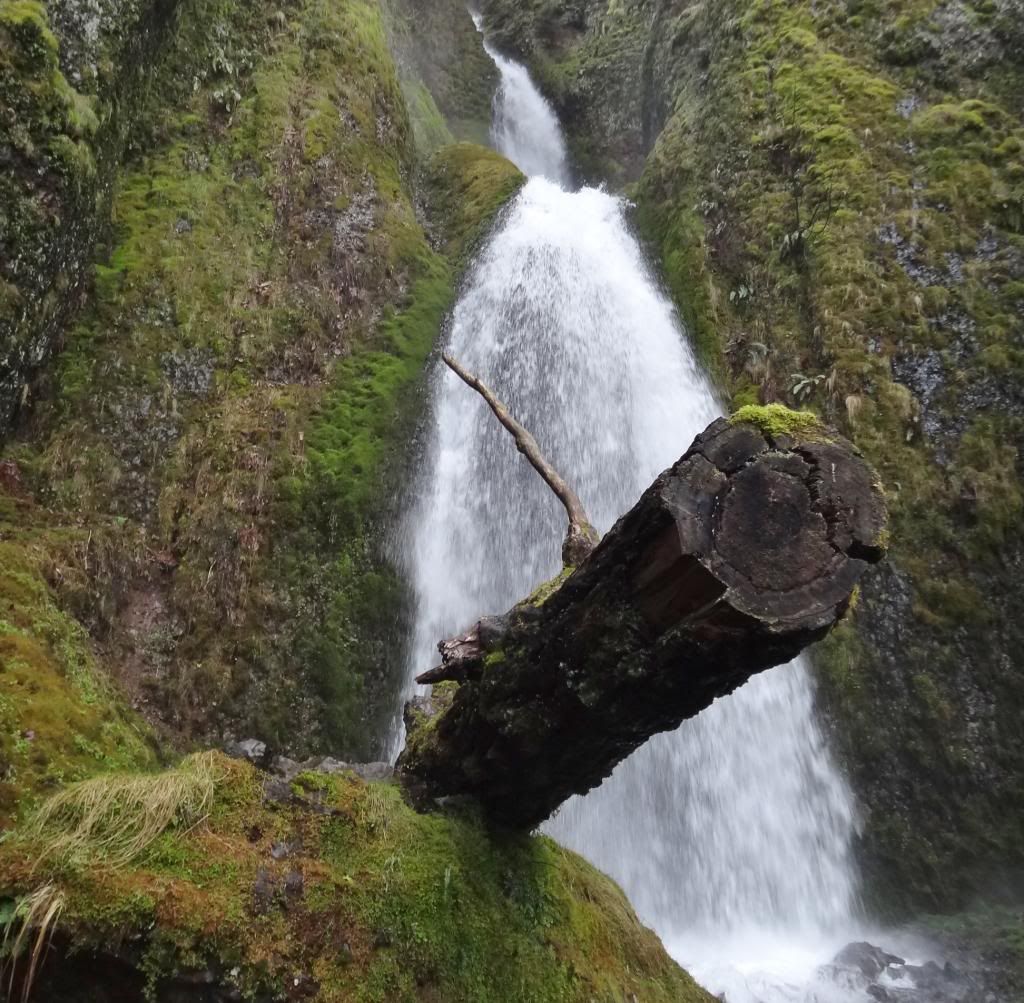 All in all, these were ideal conditions for a Larch Mt. snowshoe. The snow packed down with very little sinking, before the postholers showed up. We had a wide smooth track and I'm glad we got it in, as I'm sure those conditions are rapidly changing.