1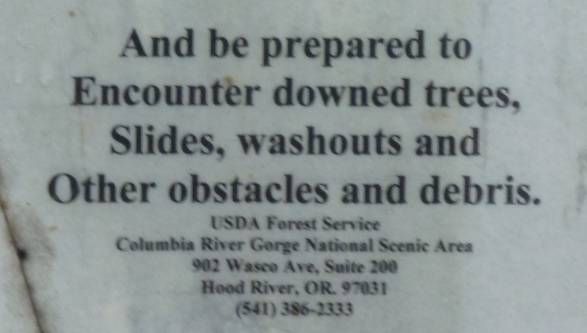 2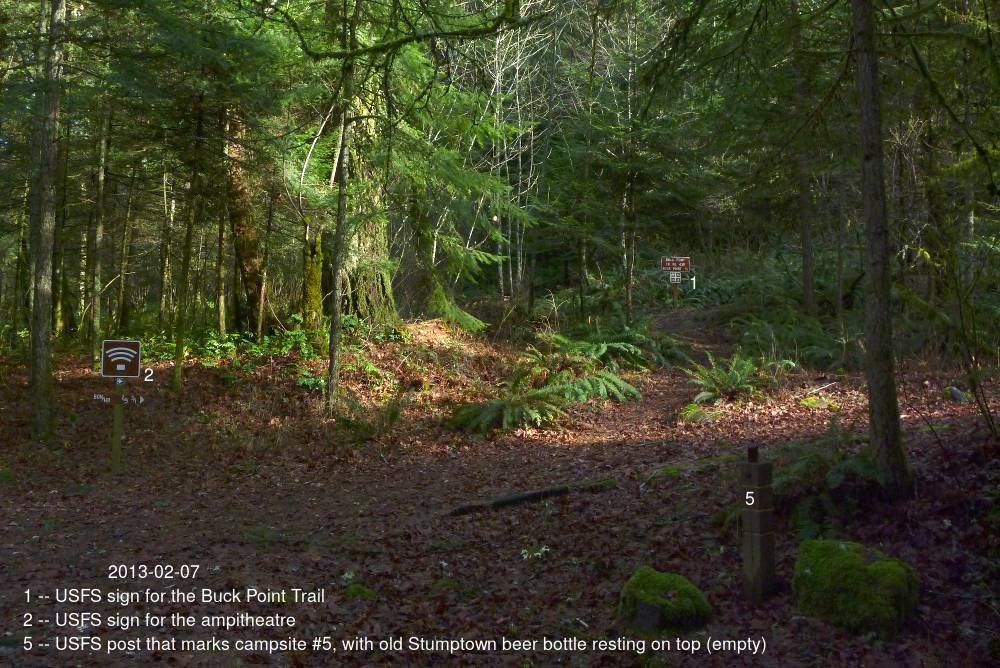 Bosterson was kind enough to create a thread reporting a large tree down in the Gorge on the Buck Point Trail just a bit East of Eagle Creek. I tracked it down, and brushed it out over the course of three hours on the afternoon of 2/7. One can now crawl to get under the low spot, and stoop to get under the high spot. At the low spot the diameter is about 44 inches. I believe it is in chainsaw territory. If anyone wants to clear it in the next month or so, let me know, other wise I'll keep it on my todo list. (out of time to write any more).
A) broke off its trunk at a height of about 15', then fell uphill knocking B down. B hit the ground first
B,C) sister trees. B fell perpendicular to A.
A') the crown end of A. When A landed on B, it snapped completely in half.
x1) hole in the ground from B's rootball
x2) flute in C due to B
D) adjacent tree, possible engaged with A
3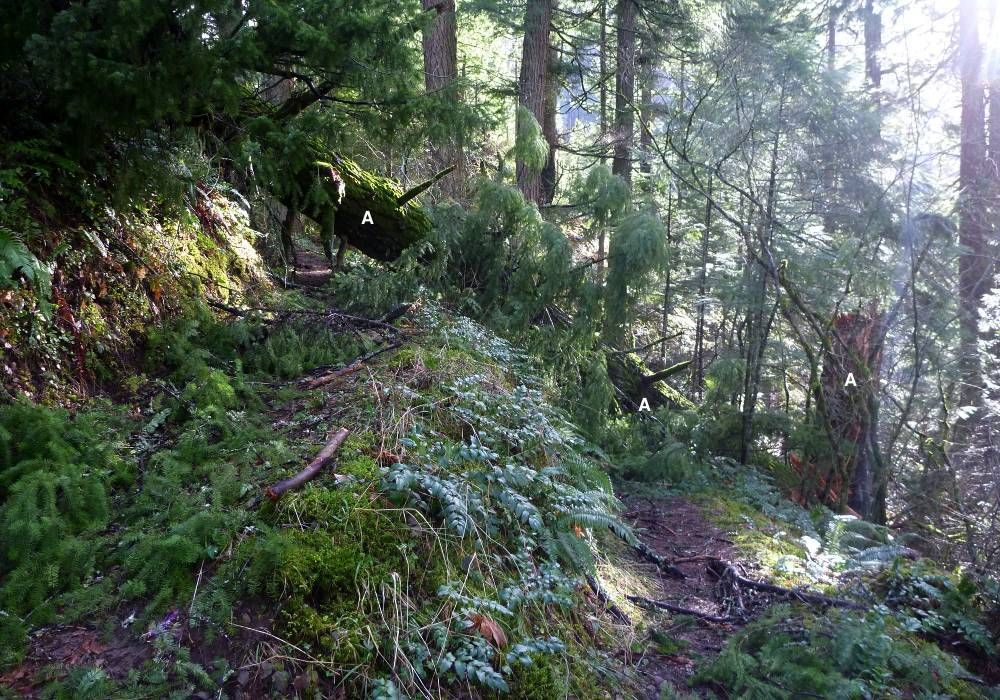 4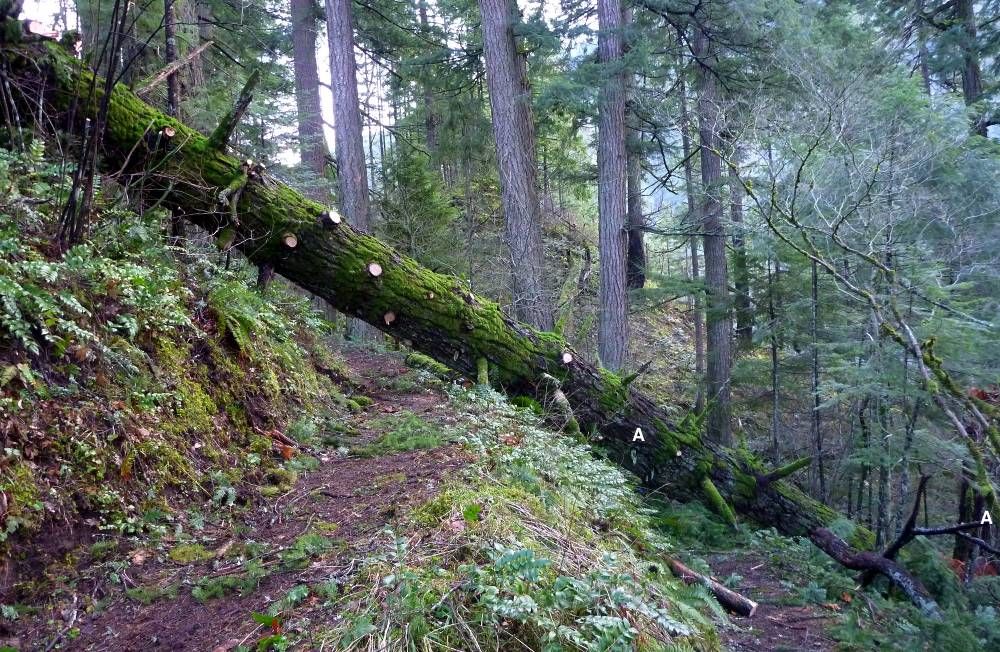 5
6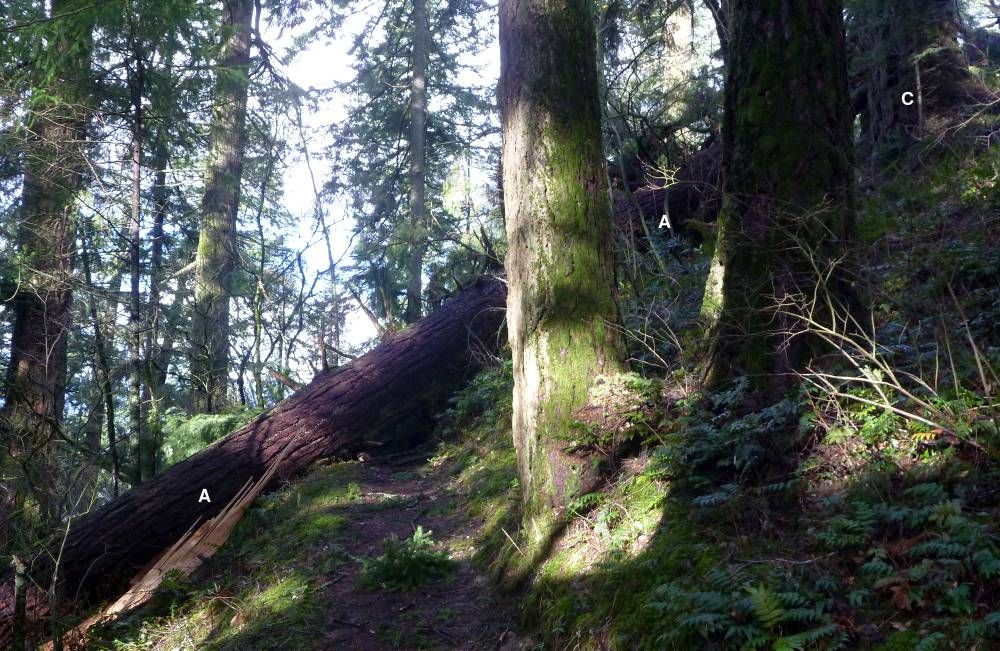 7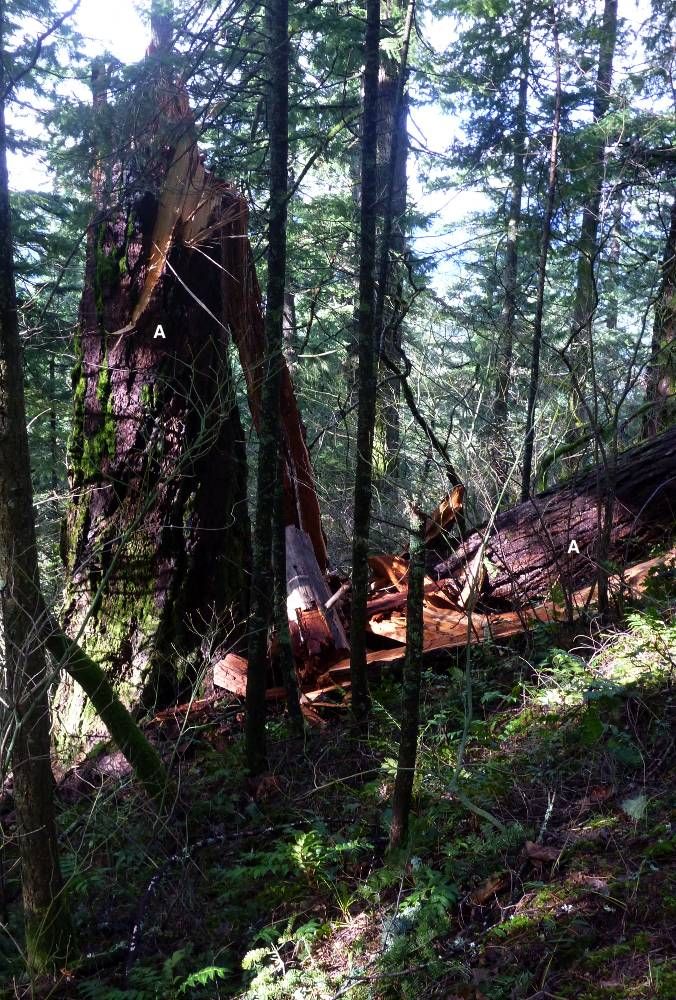 8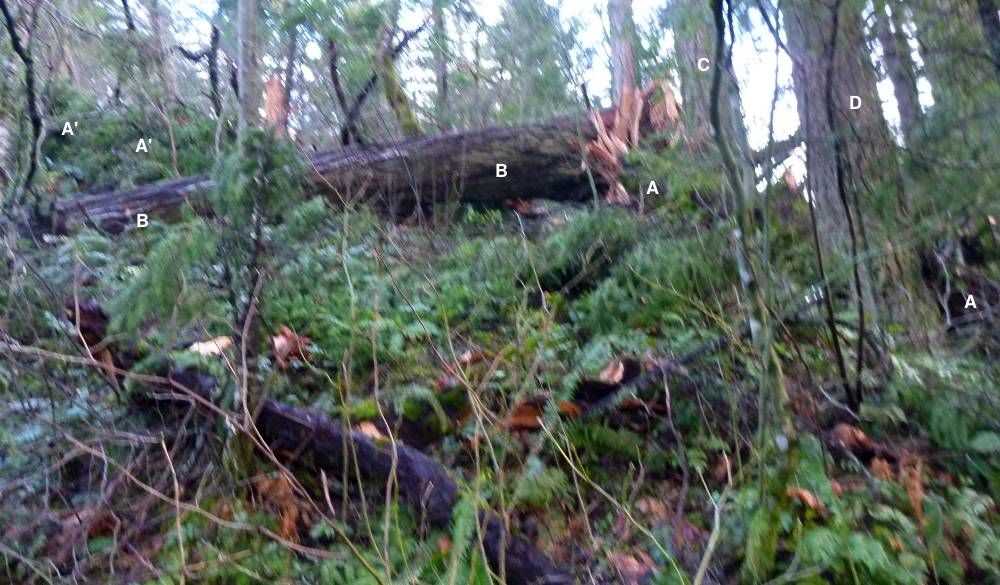 9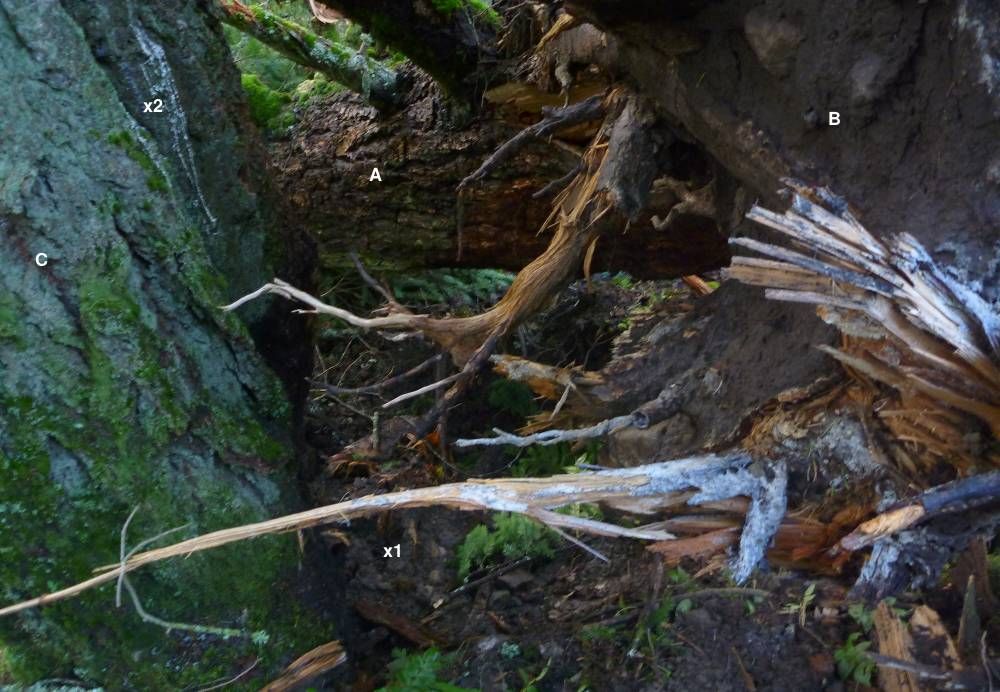 10
11
a couple more post-brushing pics:
12
13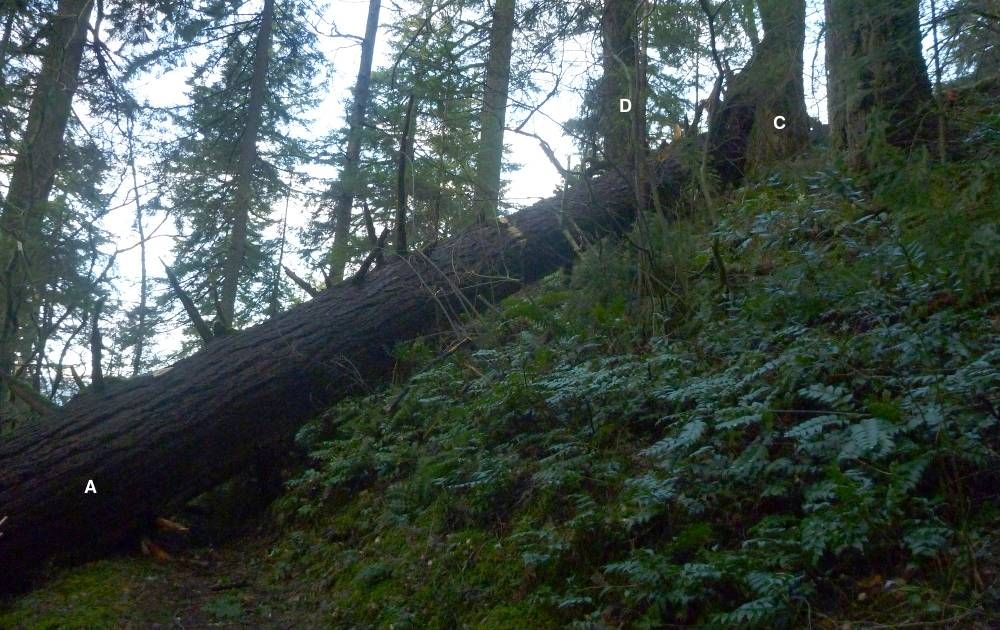 On the way I cleared this one ....
14
.... and half cleared this one:
15