Had monsoon rain alot of the day, but did manage an onsite investigation of Oregon's tallest bridge, the 345 ft tall
Thomas Creek bridge
. There's a trail to a viewpoint of it, but it turned up overgrown, so we bushwhacked down the hill to a slightly better view.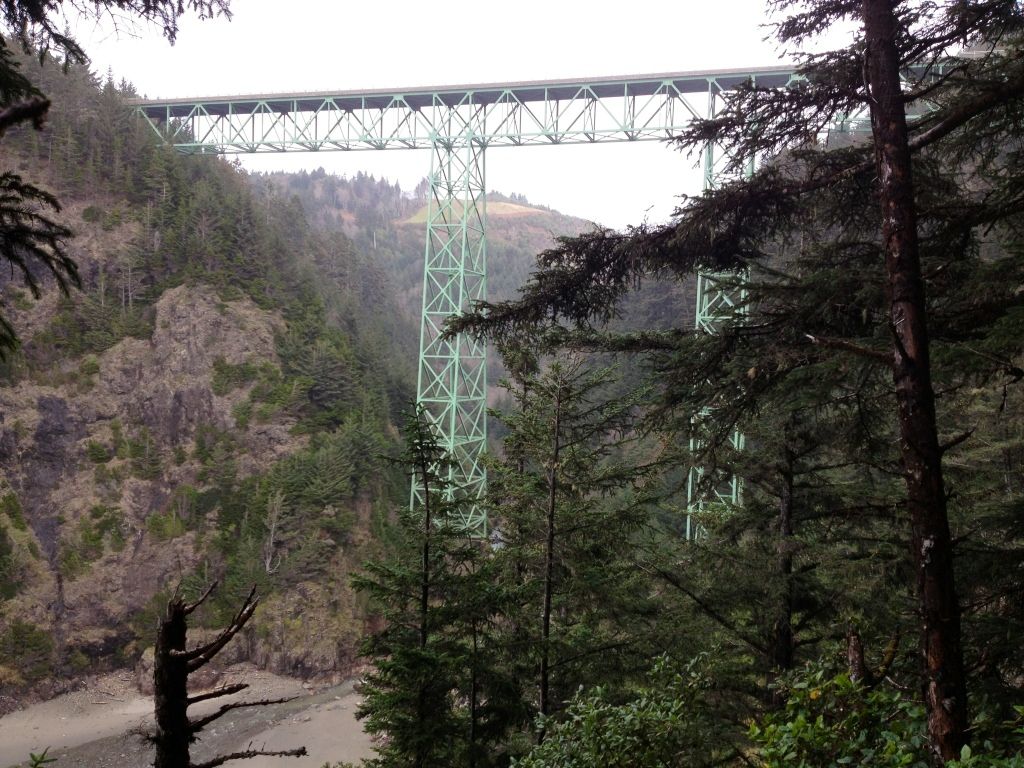 Looking west from the bridge. Everytime an RV blew by right behind us, the hair on my neck would stand up. It's a loooong ways down
Straight down at Thomas Creek. There was a guy climbing around on the logs, but I forget where he's at in the photo.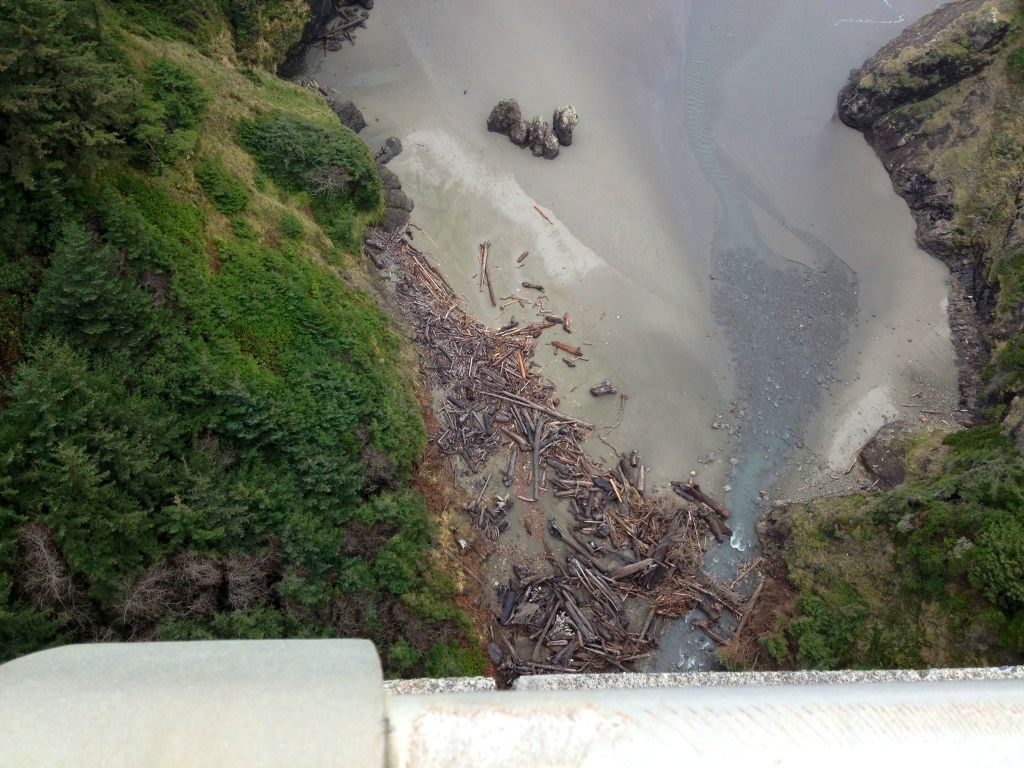 East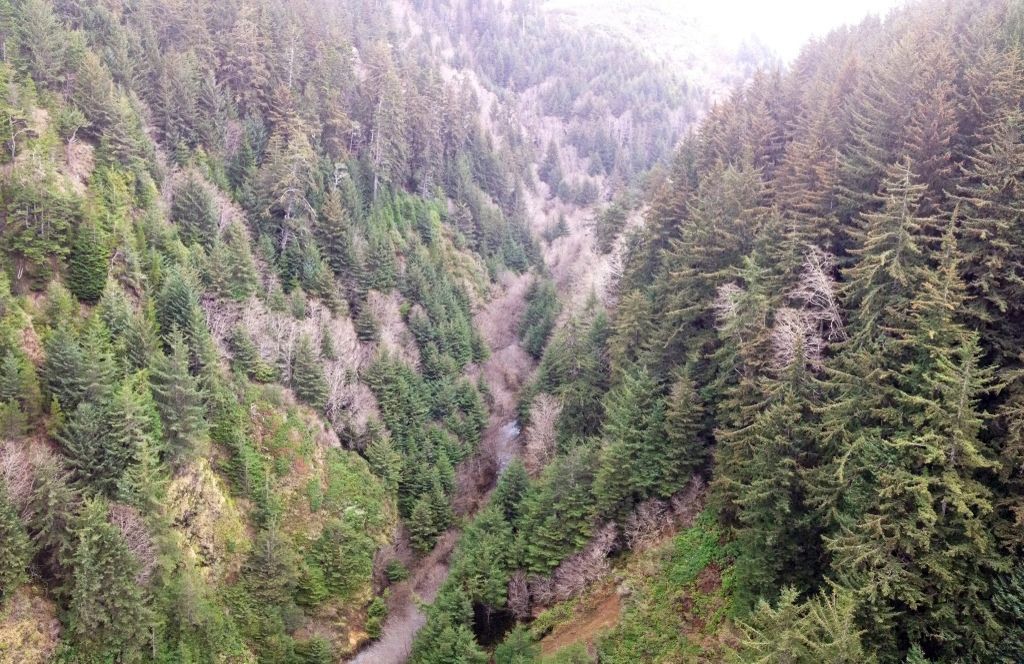 The 0.4 mile trail to the bridge viewpoint has a nice view to the south as well