Opening photo: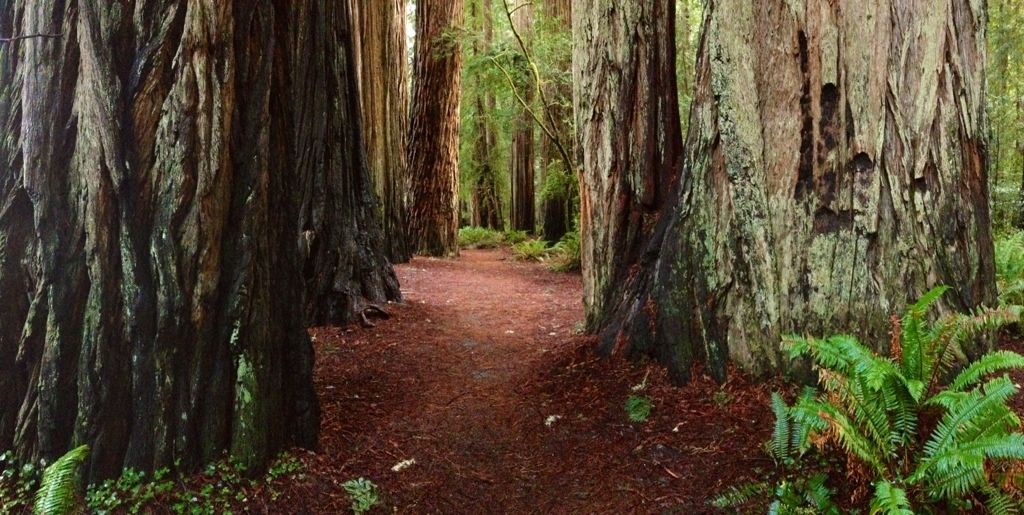 Day two of our Northern California vacation had us up near Crescent City to visit the Stout Grove of Redwoods. While the Stout Grove may not be home to any record Redwood trees, it's one of the greatest groves to wander through. The concentration of giants is very high in this grove, with little to no other trees mixed in. The frequent flooding it endures is due to its low elevation at the confluence of Mill Creek with the Smith River. This keeps the brush to a minimum and provide great views of the huge trees.
I'm always excited to see the sign for another state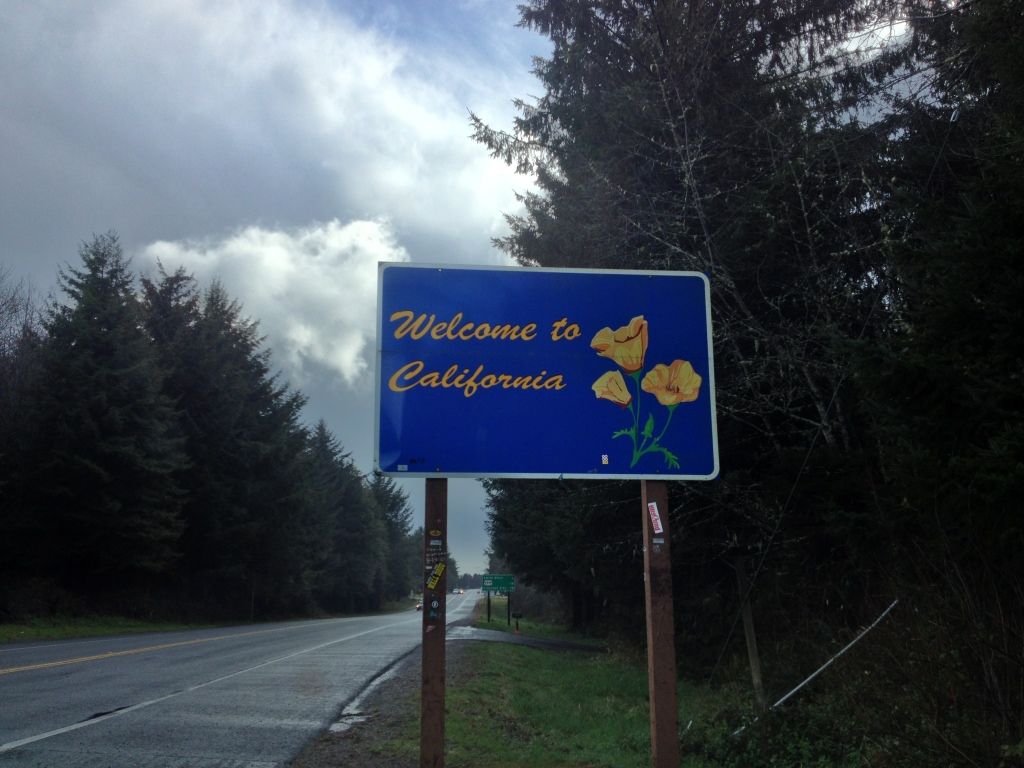 When you turn on Howland Hill Rd to access the Stout Grove, you cross both forks of the Smith River. All photos are straight from an iPhone 4s
North Fork: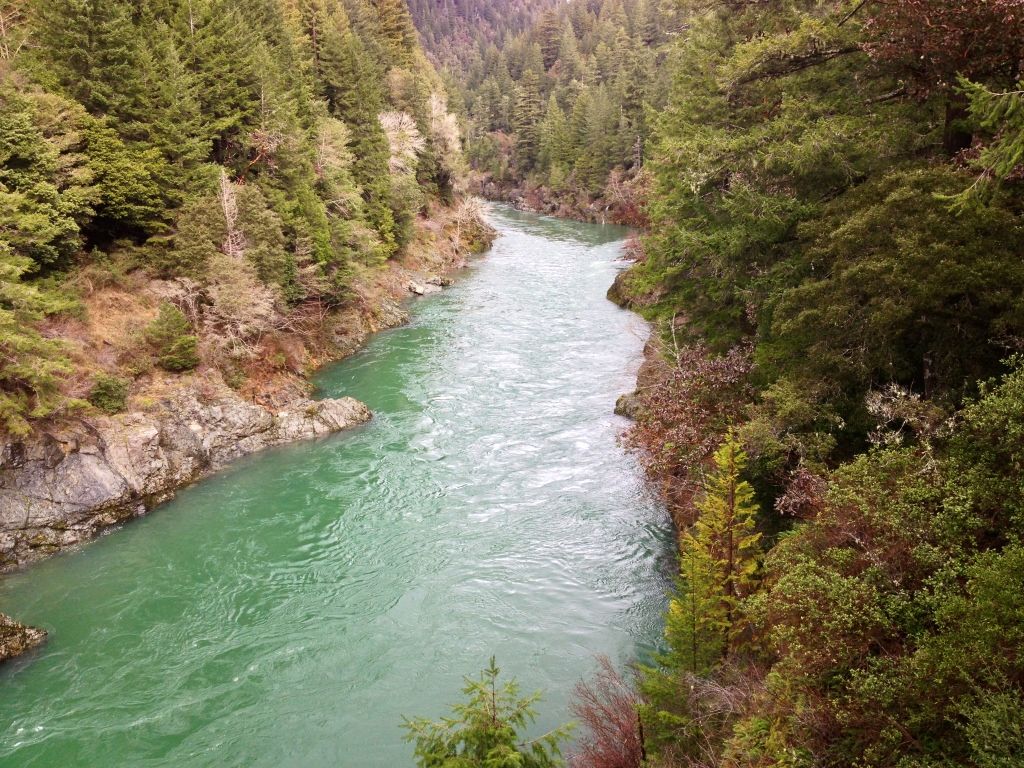 South Fork:
After a couple miles, you reach the turn off to the Stout Grove. Park and head out. I recommend hiking the loop clockwise.
My wife near a big tree
The sun went behind a very dark cloud, making it a bit surreal walking through the magnificent trees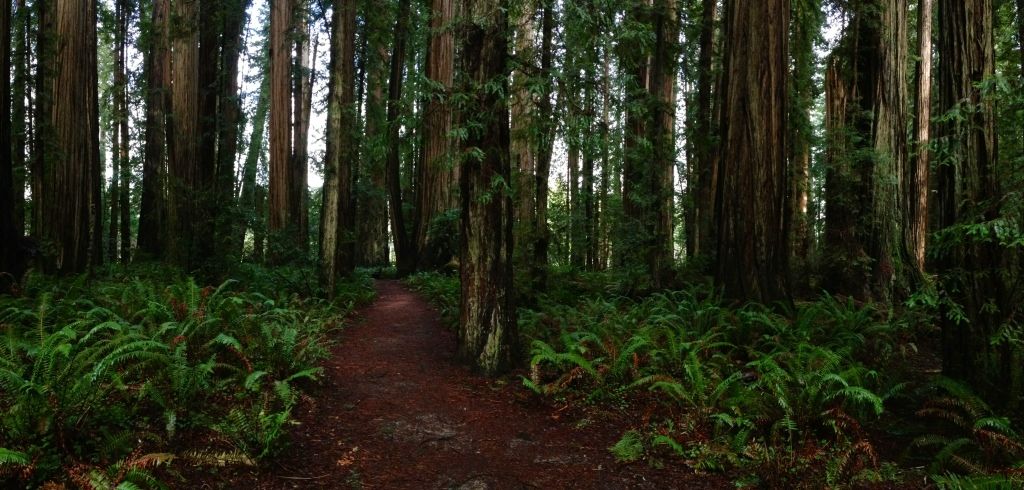 Looking up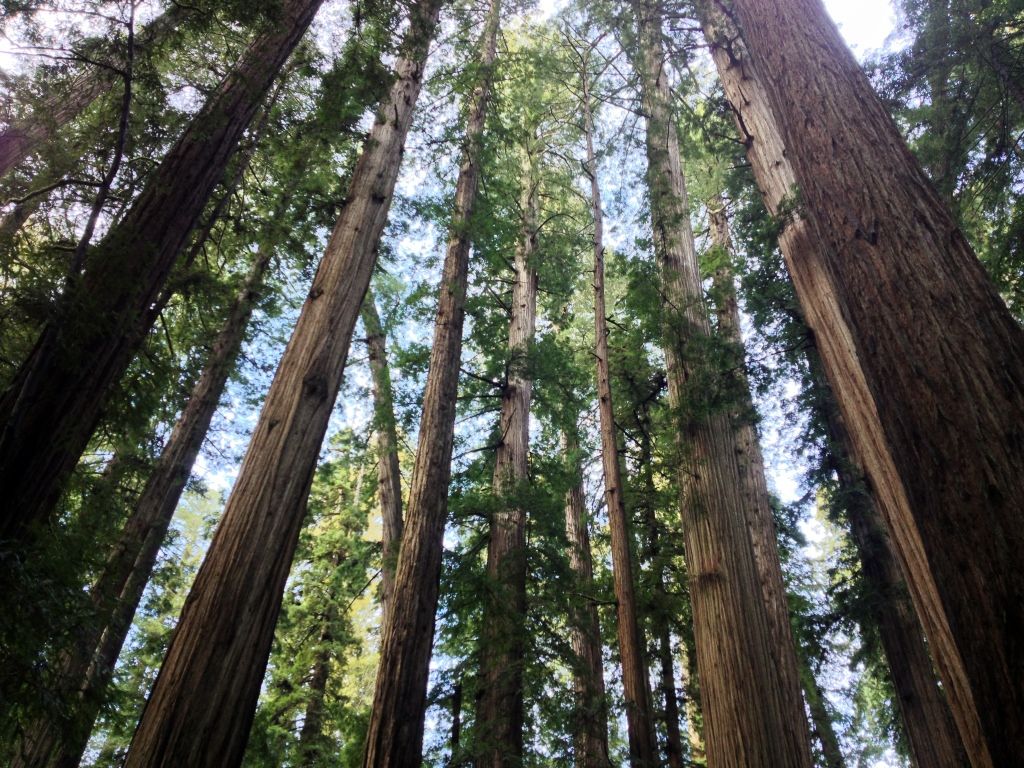 More biggin's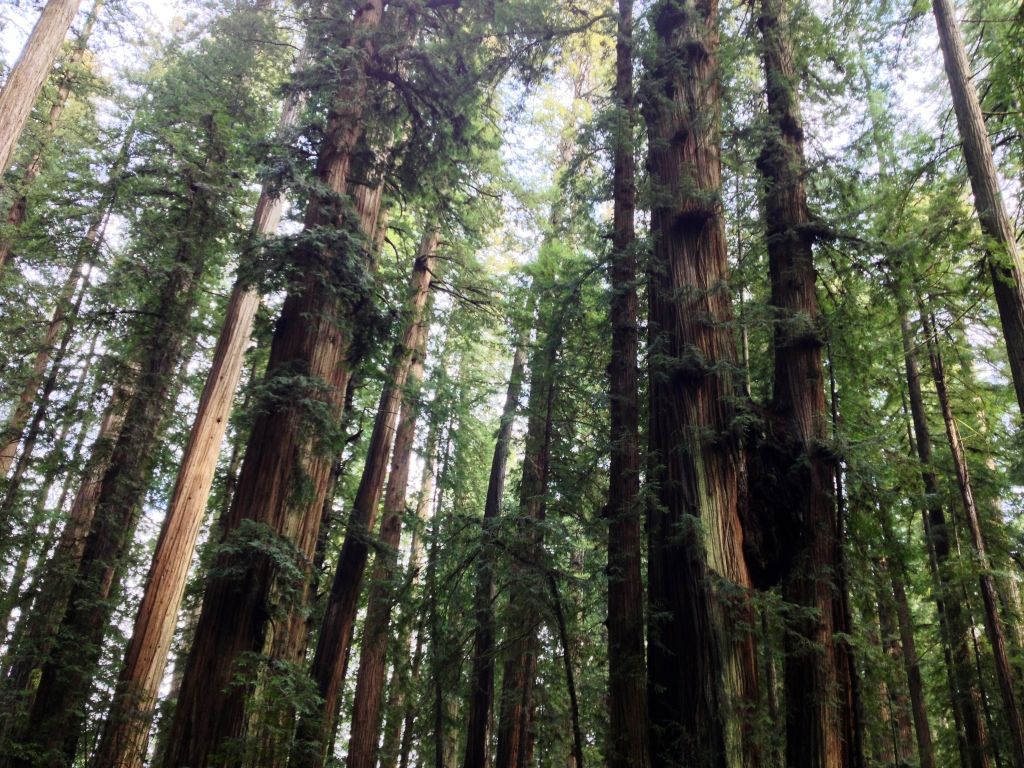 One of the stars of this grove is the Stout Tree. I've read it's 21 ft across and 340 ft tall supposedly. It's the one my wife's standing by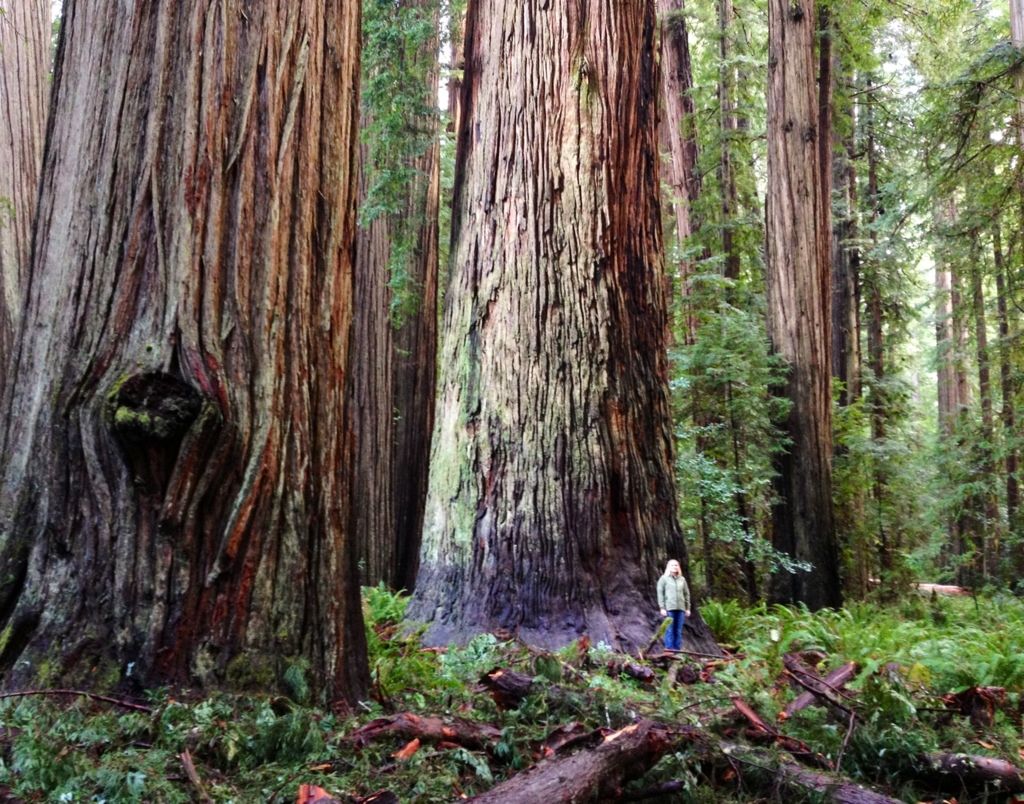 Closer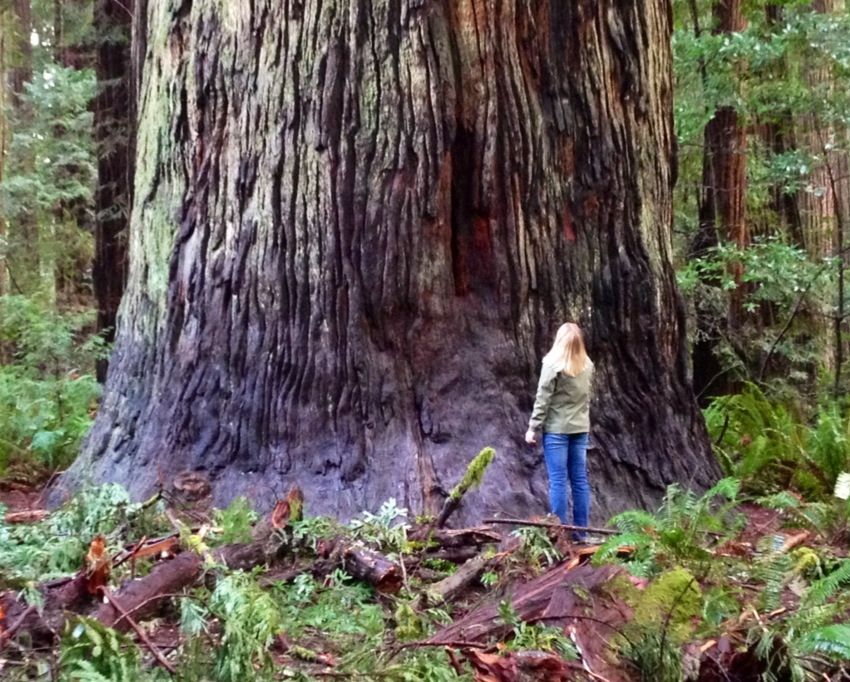 Just ahead from the Stout Tree is two giants. Find my wife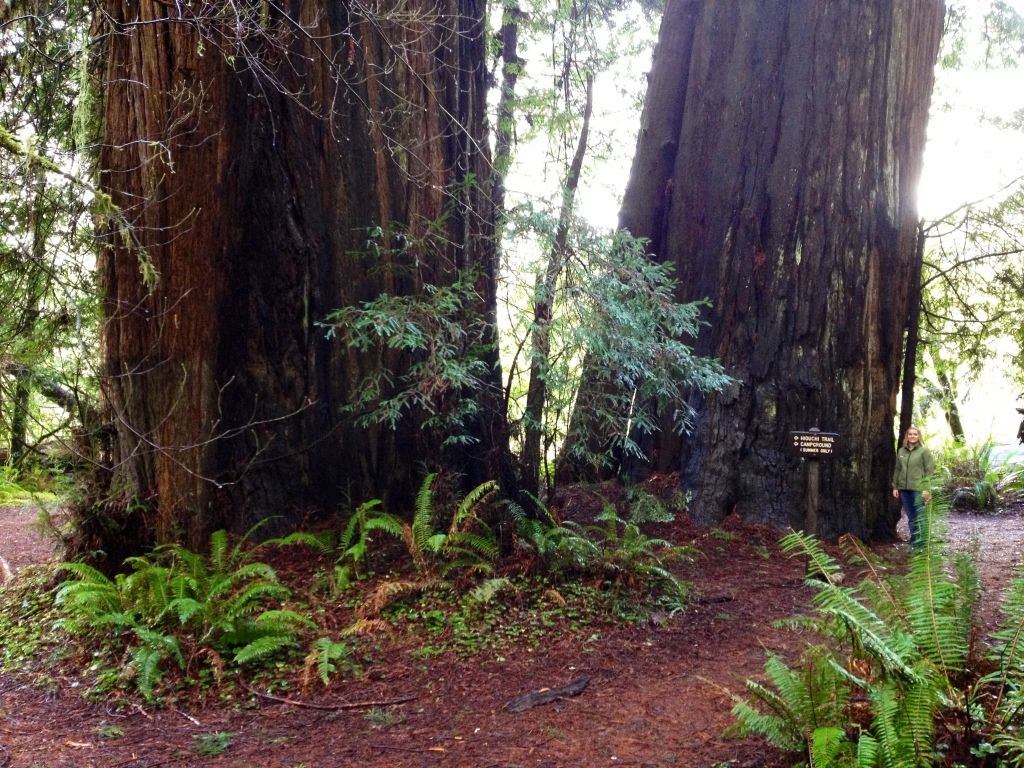 Around the corner we passed under these rugged giants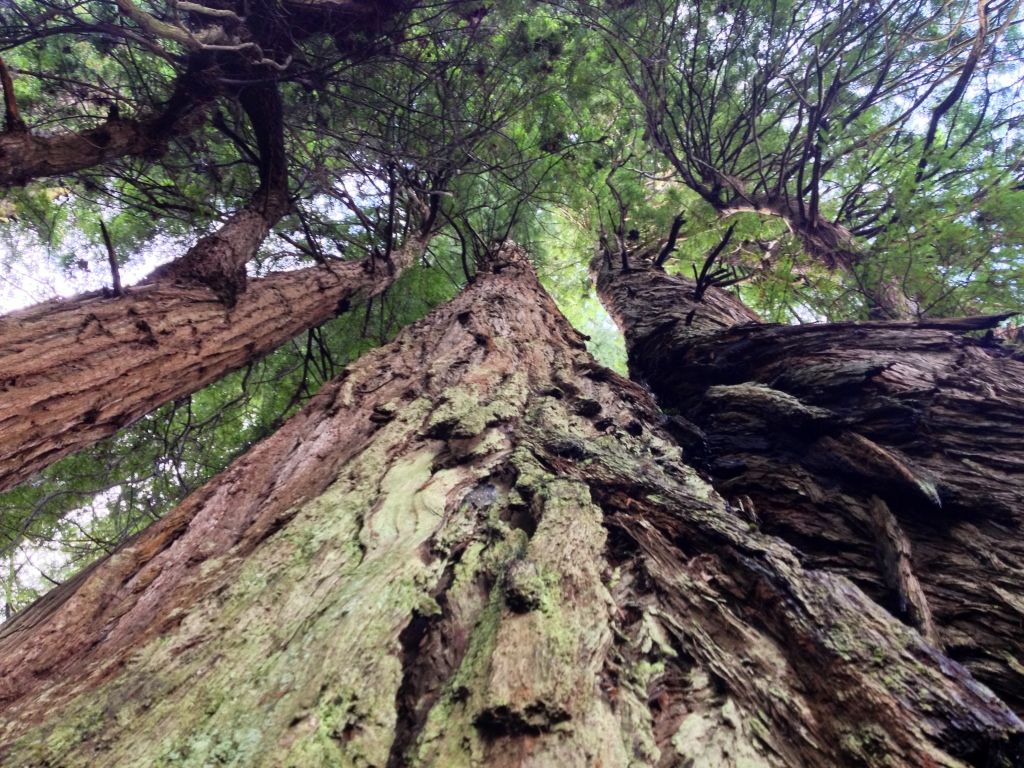 Scenic trail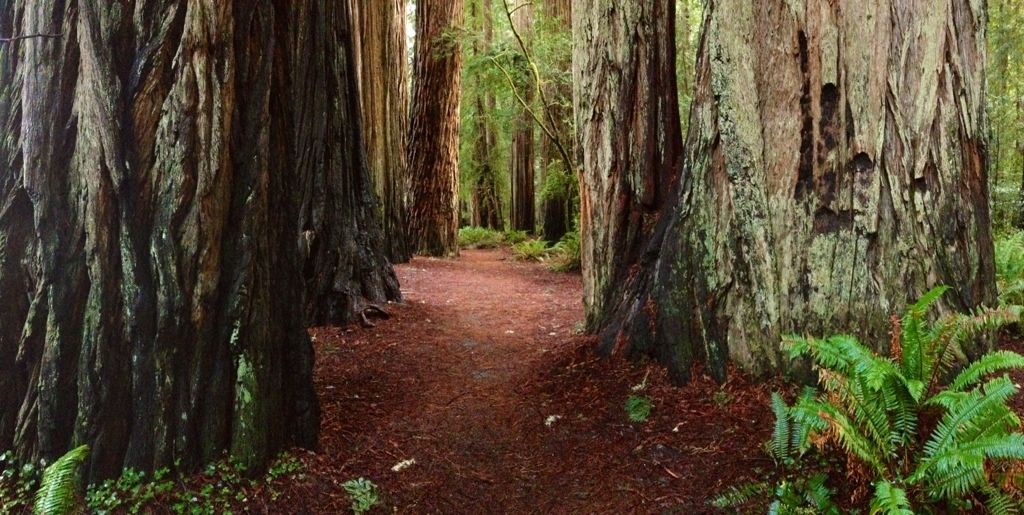 Can't stop looking up at how tall these things are. It's really something to behold.
Trail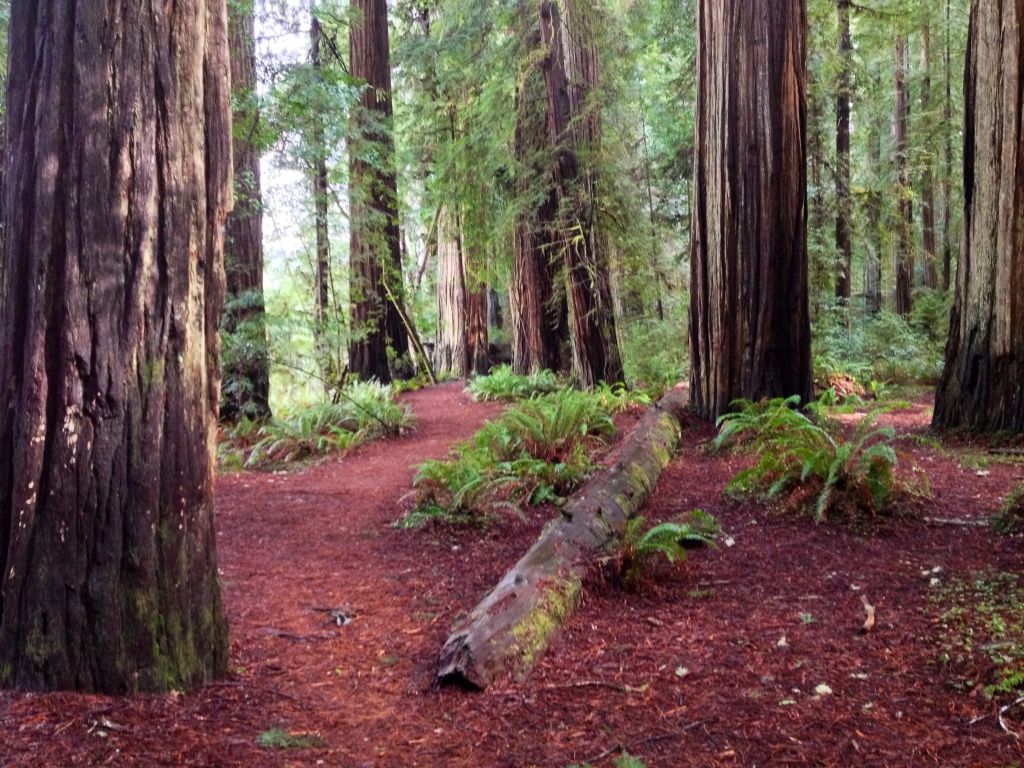 More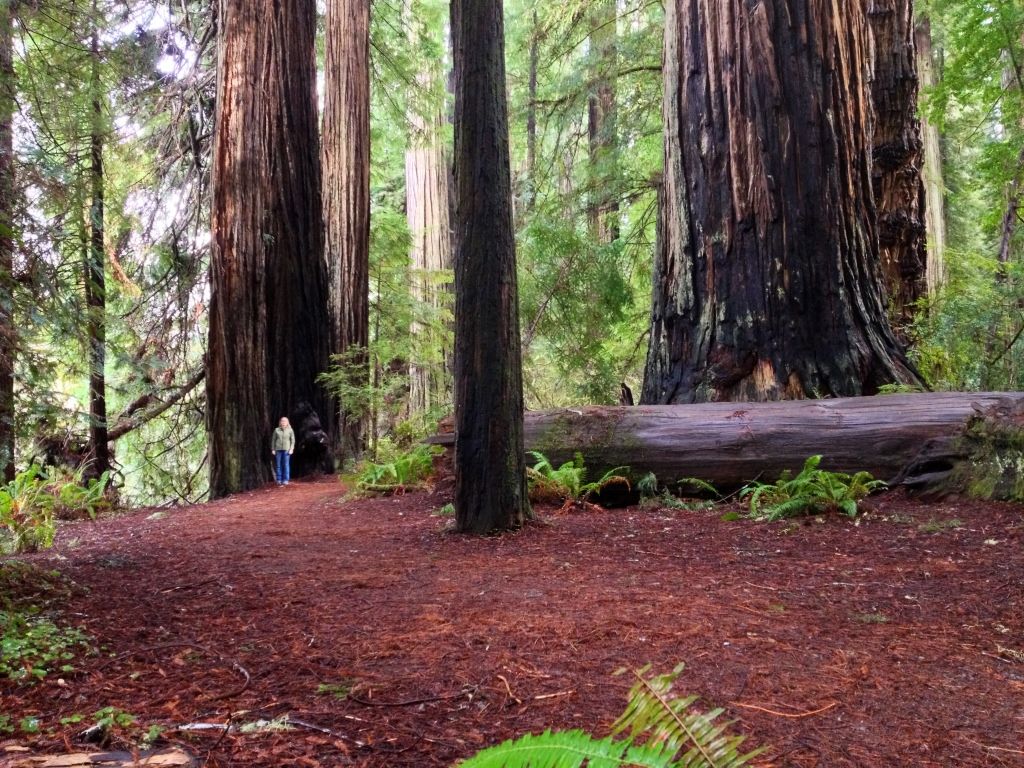 Conglomeration of wood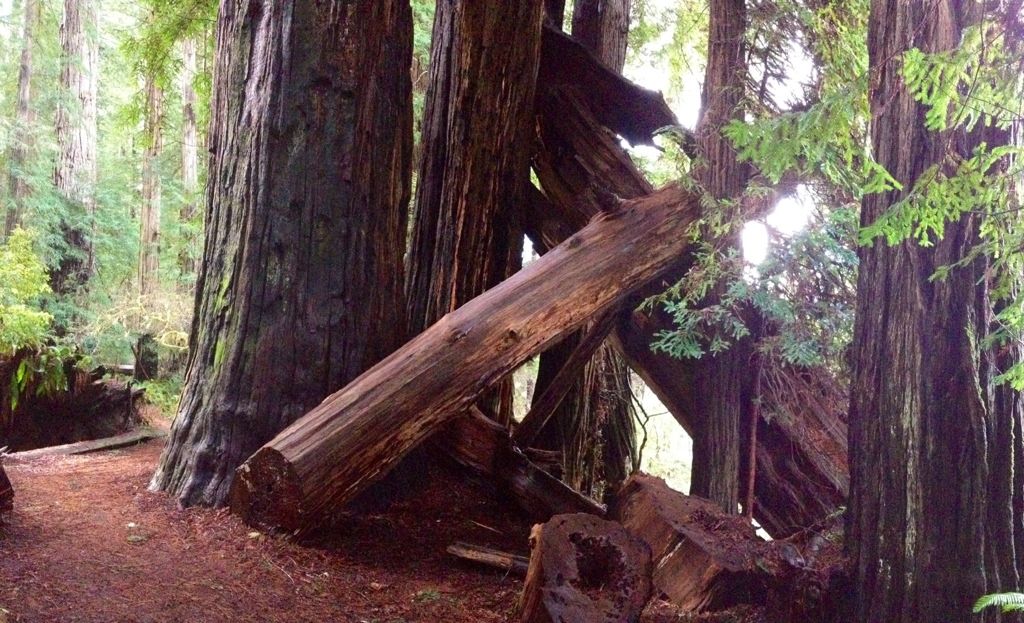 These things are just huge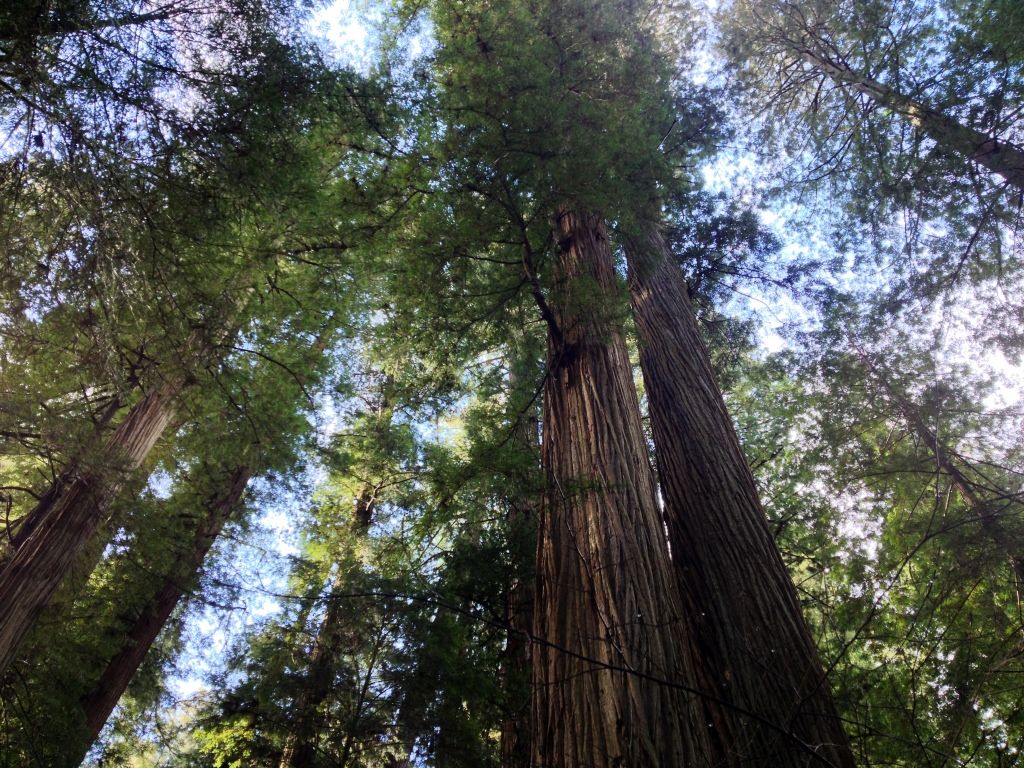 Last shot before the truck
Just a few miles away was Pebble Beach in Crescent City. The waves were breaking pretty good today and the sun was out. Didn't feel like January!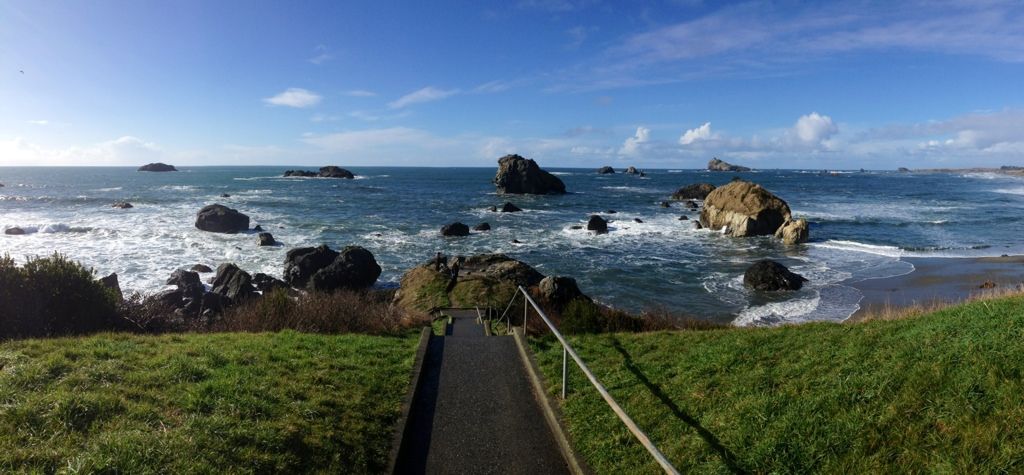 Catching some rays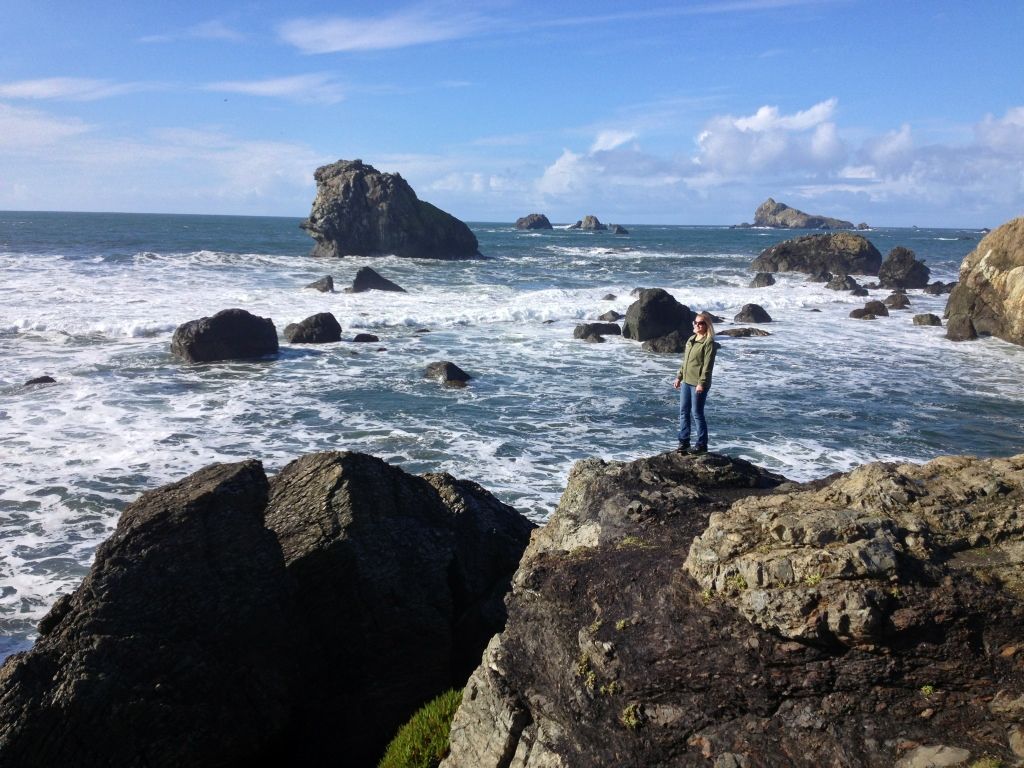 Pano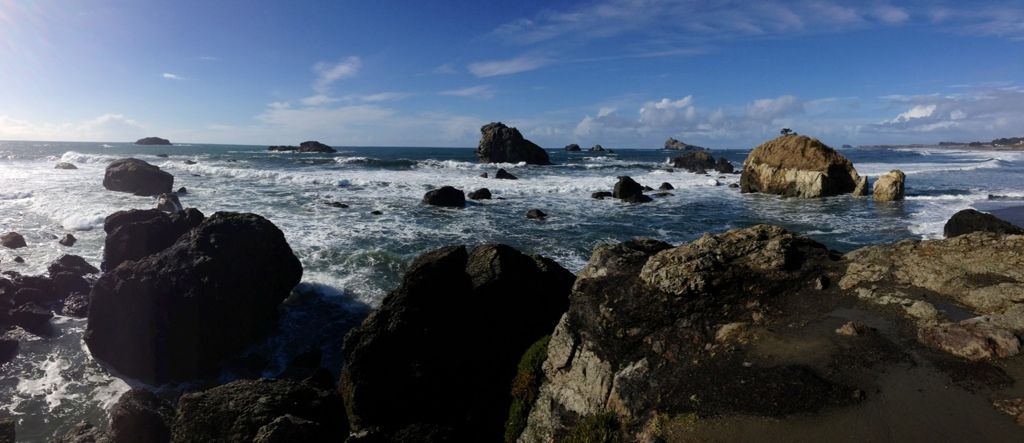 Headed to Brookings, Oregon where gas was 62 cents a gallon cheaper and food isn't taxed. Tried catching the sunset after dinner but it came up lame
More to come the next two days hopefully. Thanks for looking