PH members cascadehiker, potato and I were set to day hike from Timberline Lodge to Eagle Creek on Saturday until news of a new fire that popped up in the Wahtum Lake area spoiled our chances of making it through a critical stretch of trail safely. Thanks to warnings and maps posted by portland hikers jdemott and granny hiker, CH was able to see the post about the fire the night before and we canceled the hike due to unsafe conditions and closed trails.
Bummed out, we were scrambling for plan B's and other options until eventually deciding we would just go our seperate ways on Saturday. Pretty shortly I decided on a loop north of St Helens incorporating the South Coldwater, Coldwater, and Boundary Trails that would take me through some of the most amazing scenery the area has to offer. Here is a picture of St Helens Lake and Coldwater Peak from the Boundary Trail: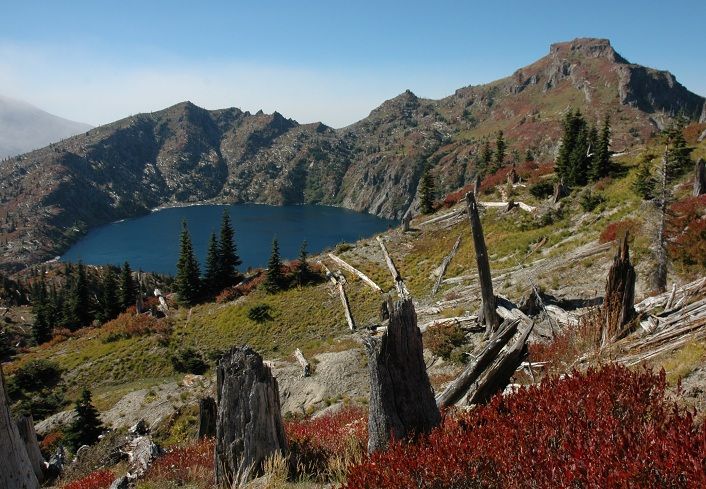 The warmth from the rising sun felt good as I hiked up the ridge: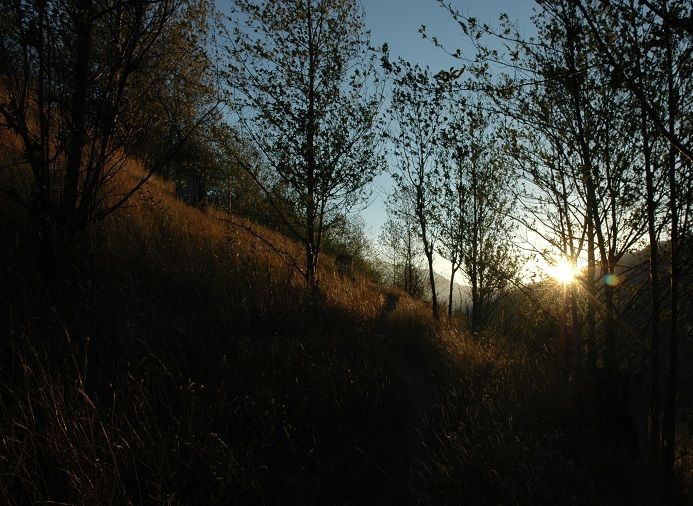 Pretty soon I was standing in front of the old logging equipment that was mangled by the eruption in 1980. Geologists believe the blast had the power of a ten megaton hydrogen bomb(a megaton is one million tons)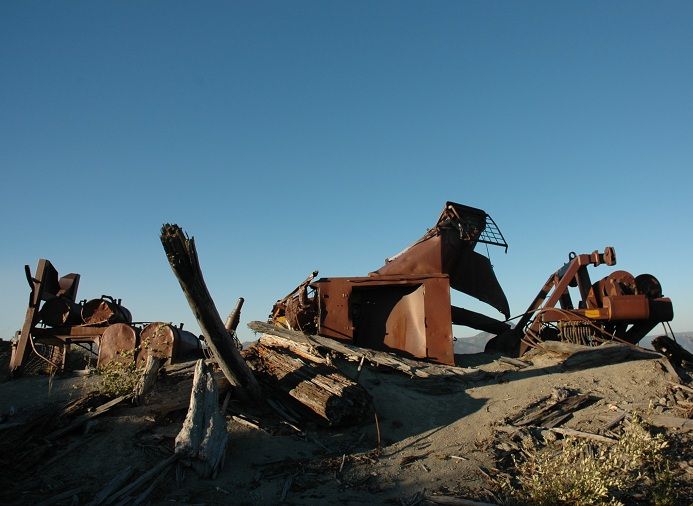 Looking back towards some of the Coldwater Trail while getting closer to Coldwater Peak and St Helens Lake: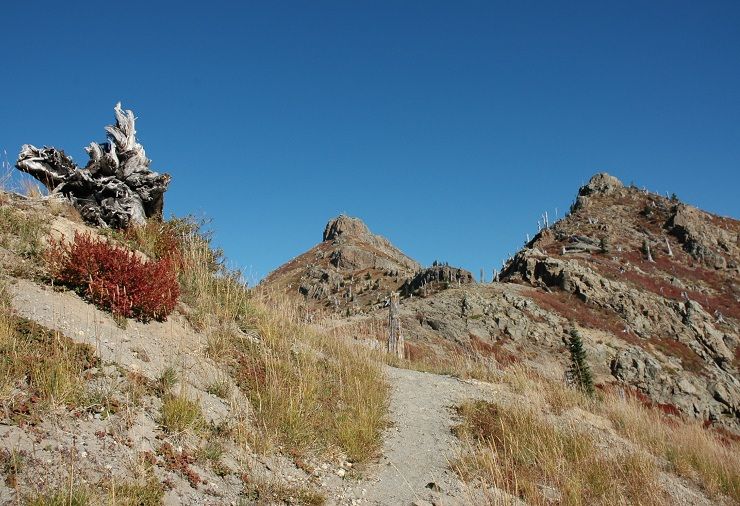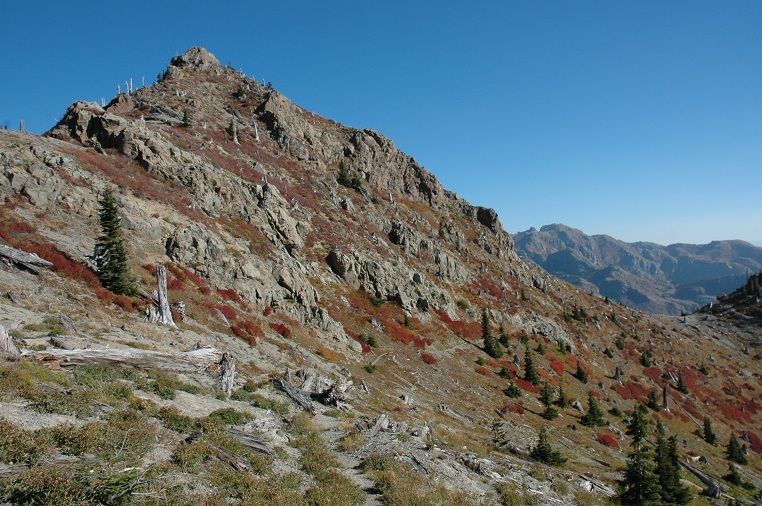 St Helens Lake with The Dome and Mt Margaret in the background: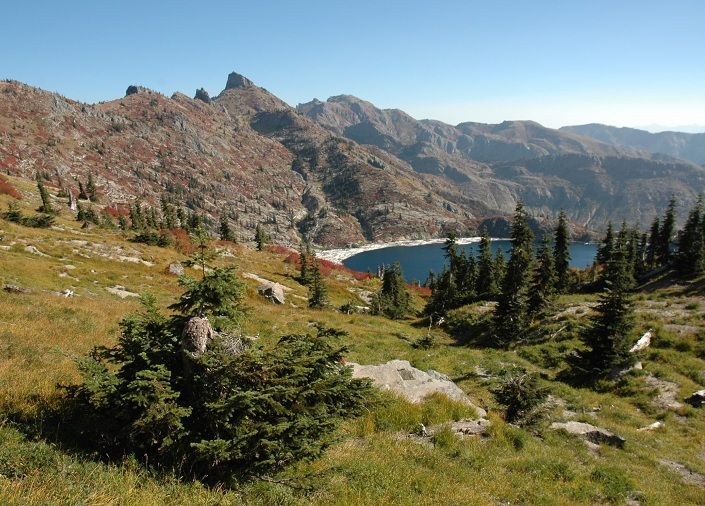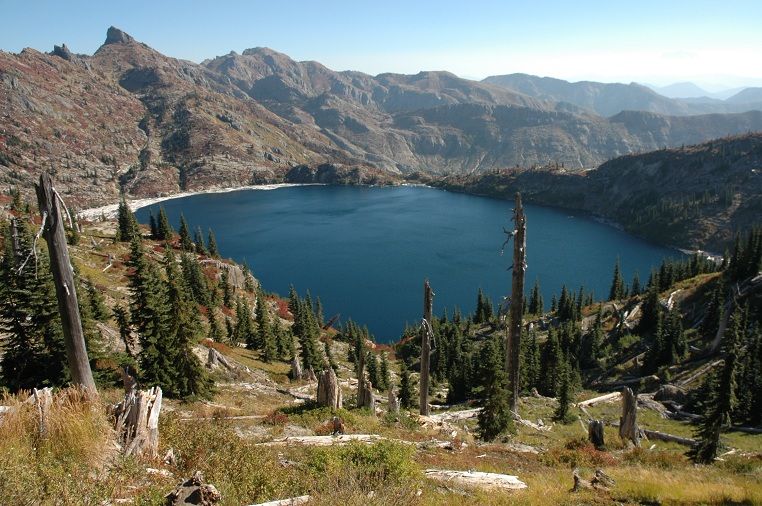 Sunshine on the lake with a peak of Spirit Lake: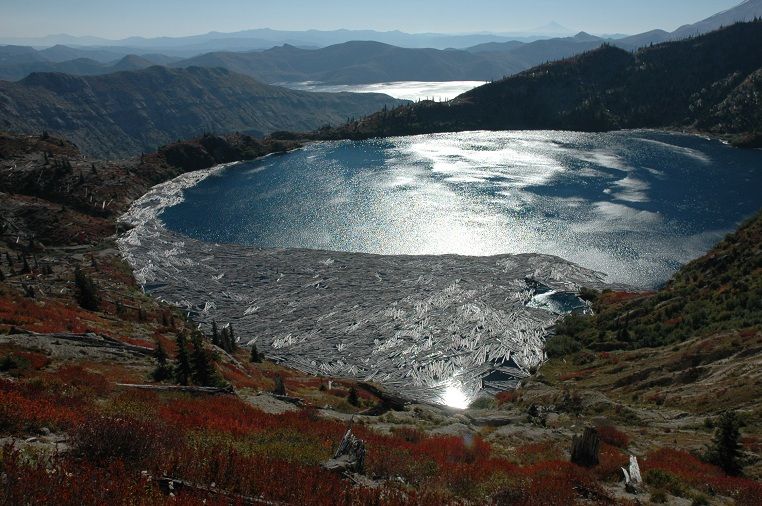 Heading toward Mt Margaret along the boundary trail: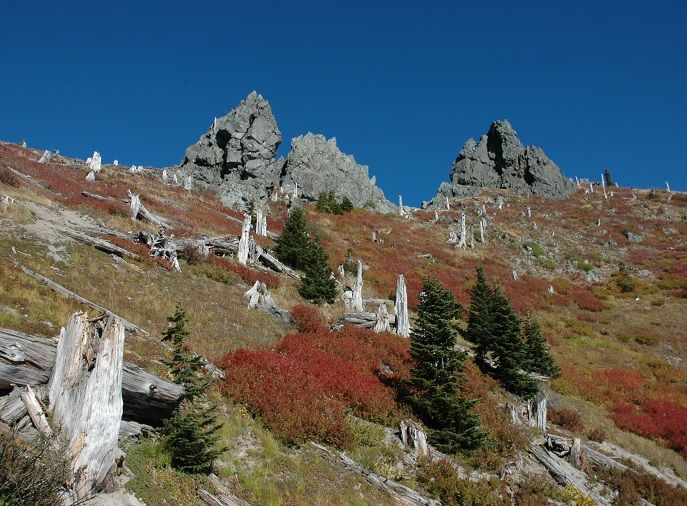 Looking back at Coldwater Peak and St Helens Lake: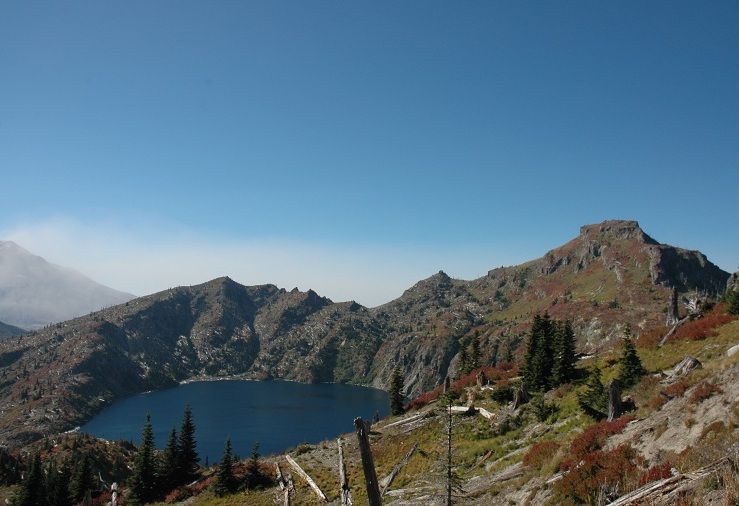 I saw lots of Elk and almost as many hunters along the road in the early morning. This bull was the only one who stood still long enough for a long distance photo op: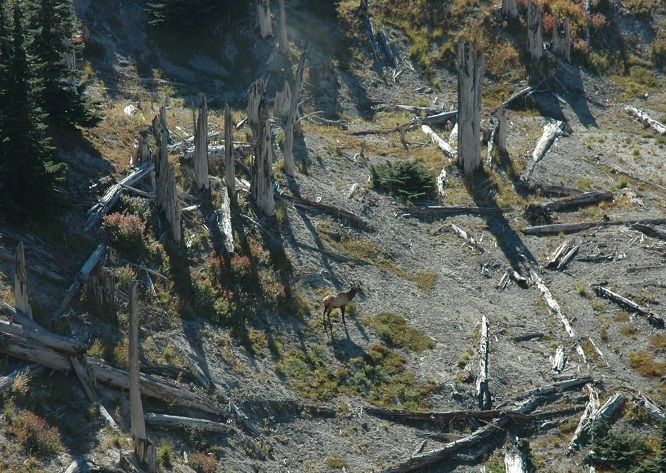 First really good looks at large Marge for the day: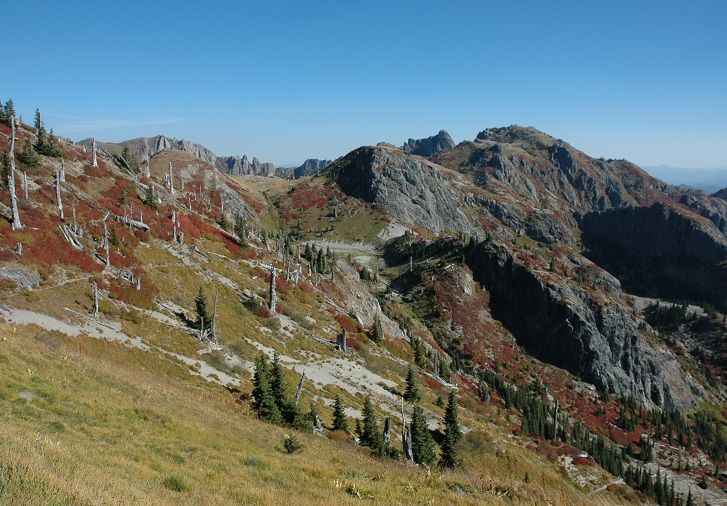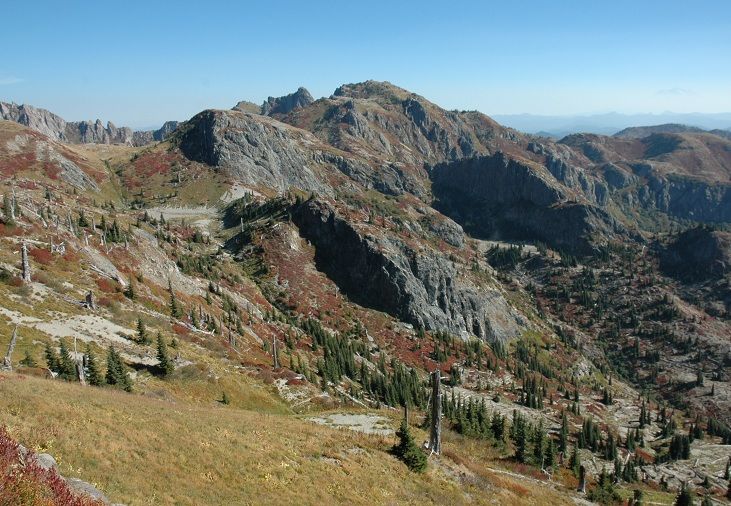 The views from the top of Mt Margaret are really nice: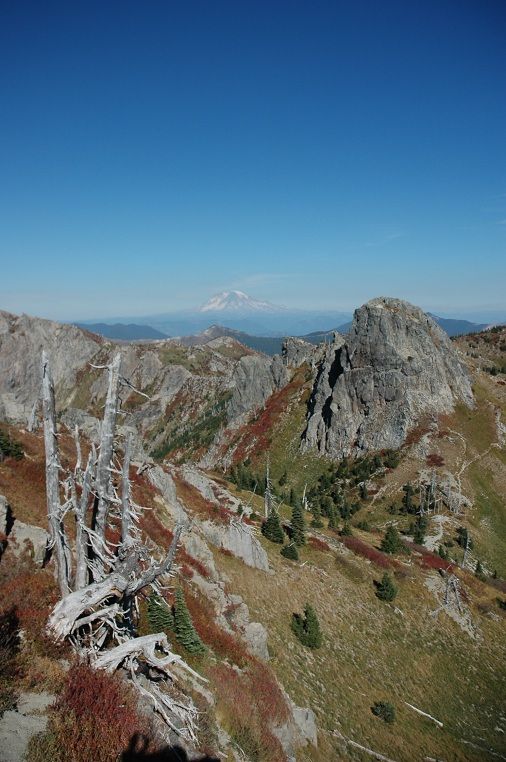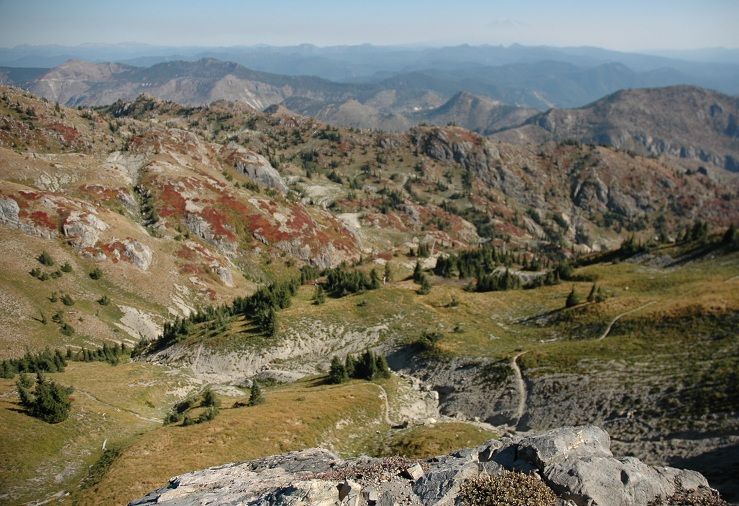 Here is Mt Roy and Ranier: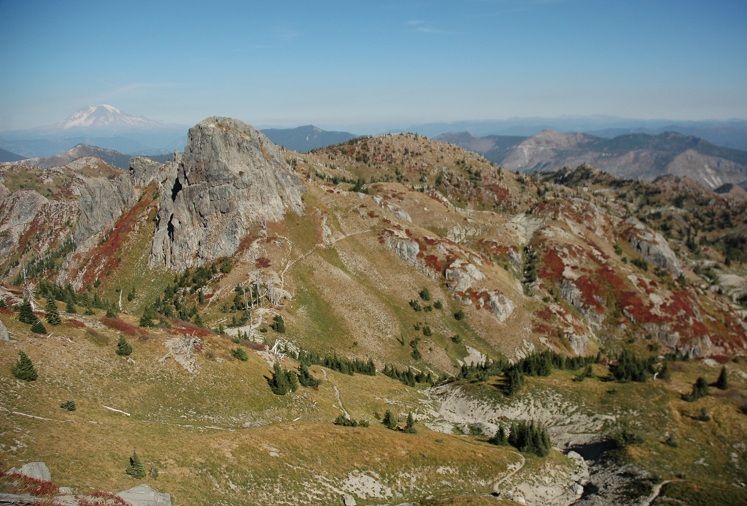 There was a friendly couple at the summit who came up as I left. This is the summit of Marge from below with the couple up near the summit rocks: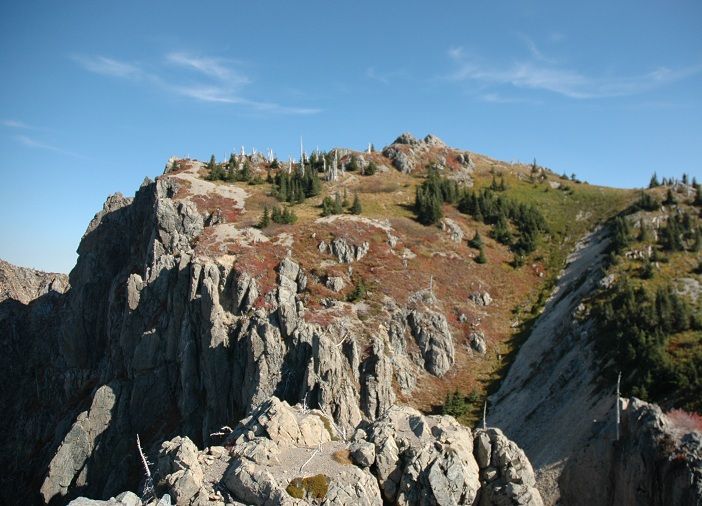 Looking north out toward Mt Whittier and the headwaters of Coldwater Creek: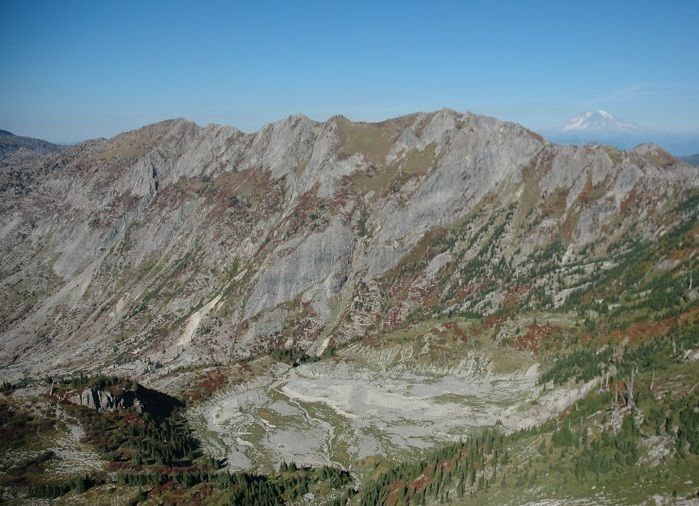 One last look back toward Miss or is it Mrs Marge?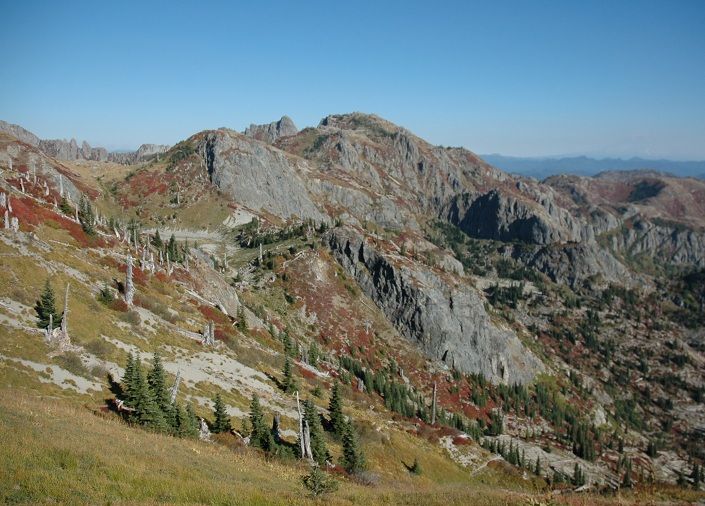 To finish out the day with a loop, I hiked the Boundary Trail past the Johnston Ridge Observatory and finally the Hummocks Trail back to hwy 504. This stretch was new travel for me which meant even more ooing and aweing. Pretty soon I was hiking under the
rock
arch the trail goes under: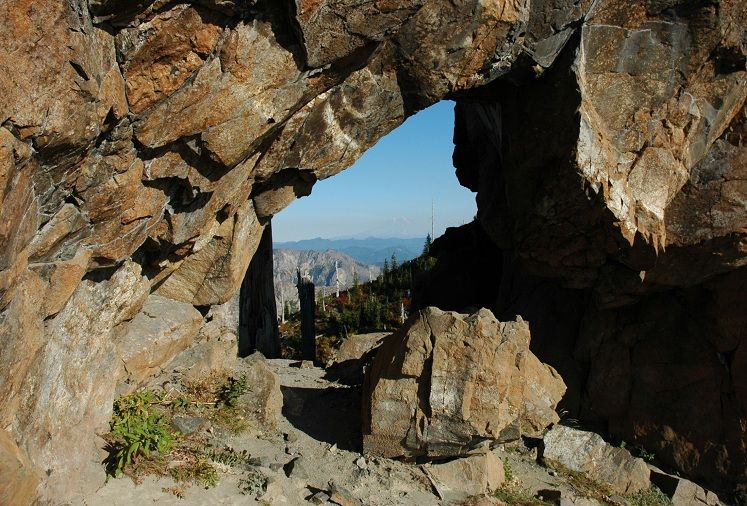 Just before reaching JRO: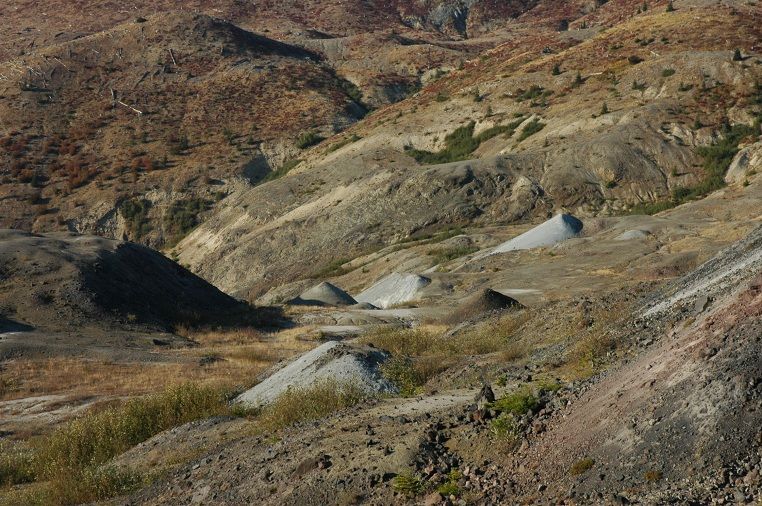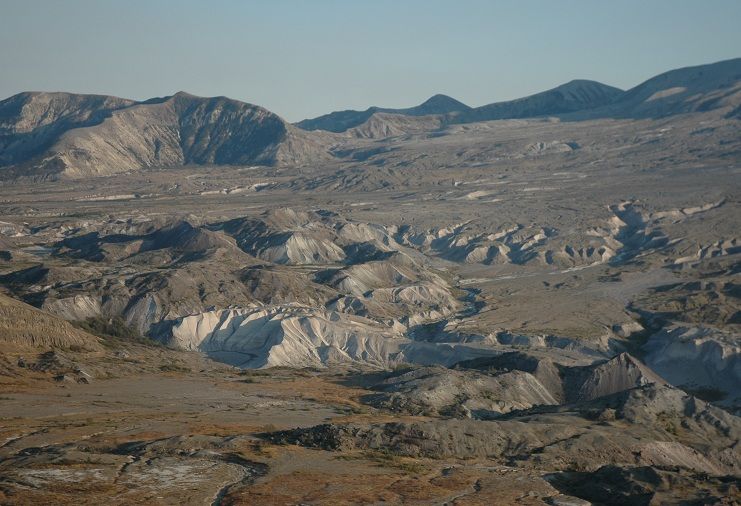 I stopped for a little early dinner snack on the 3 mile stretch from the loowit viewpoint to hummocks to watch the sunset over the Toutle Range. There are great views of the mountain,
Castle
Creek and the North Fork Toutle from this stretch: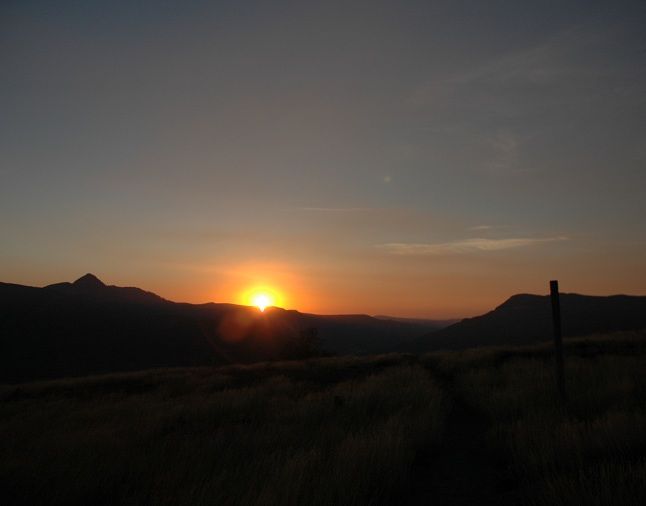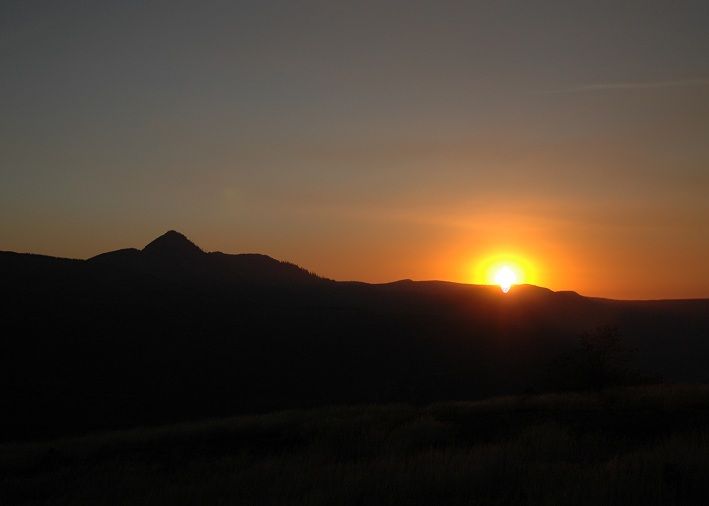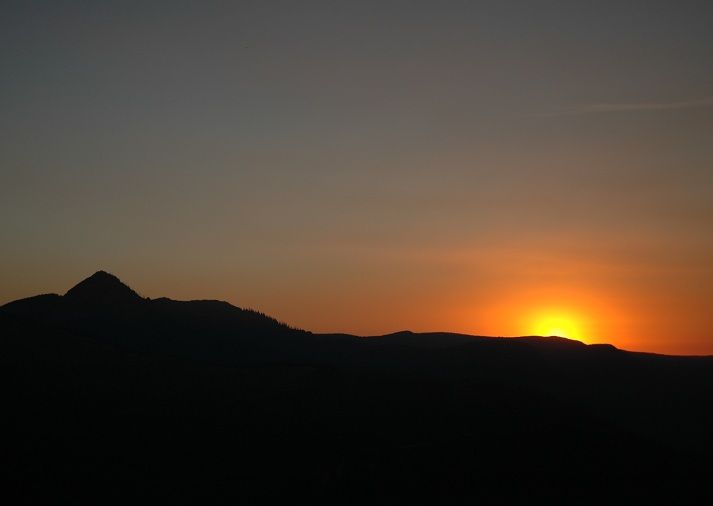 Almost gone: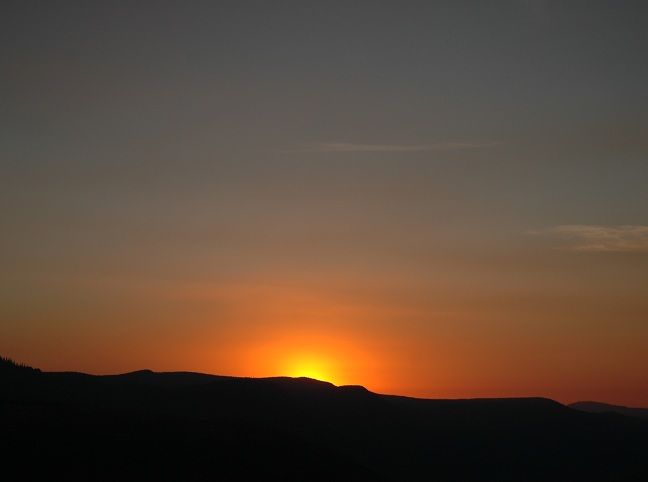 Last light on the rim: