We did a lovely 14.9 mile loop from FS Road 4685. The road wasn't bad. Even our Jetta was fine at a reasonable speed. The Green Trails map show the S Breitenbush and Crag trailheads at different spots on the road, but they both begin at the S Breitenbush trailhead in the same parking lot marked "trailhead" before the hairpin curve on the road.
We hiked the S Breitenbush trail (3375) to Jefferson Park, to the PCT (2000), south to the Whitewater trail (3429), west to the Triangulation trail (3373), to the Crag trail (3364) and back to the trailhead. Crag trail is indeed "not maintained" but red ribbons were very helpful until the stream crossing. We lost the trail and the ribbons so bushwhacked our way northeast knowing we'd run into something. That was only the last half mile. Look at the topo in the field guide for the S. Breitenbush trail if you choose this route.
Hike with the Triangulation peak option which we didn't do.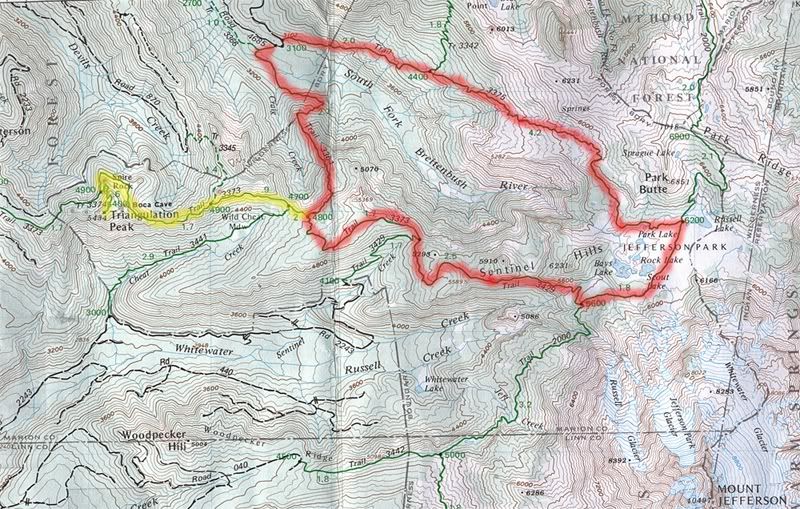 Close up of the finish of Crag trail. Should have stayed on the south side of the river for a while before crossing... The green trails map wasn't this clear on which side of the river we should travel on. (This topo still shows separate trailheads for each trail)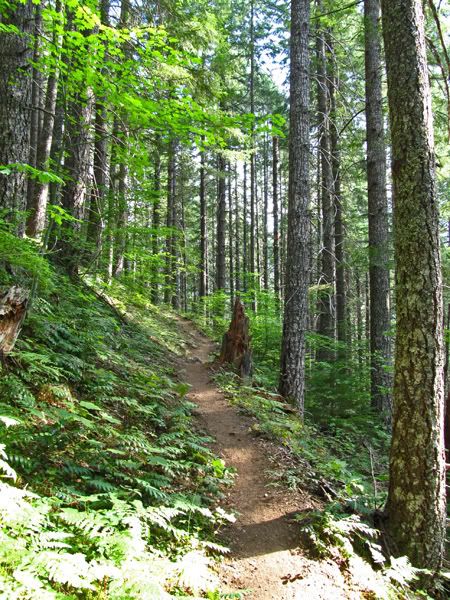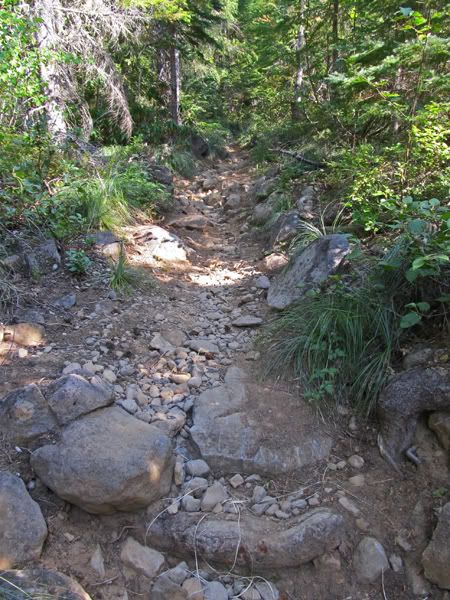 Since we got a late start on Saturday, we spent the night about four miles in back behind a meadow in an established site.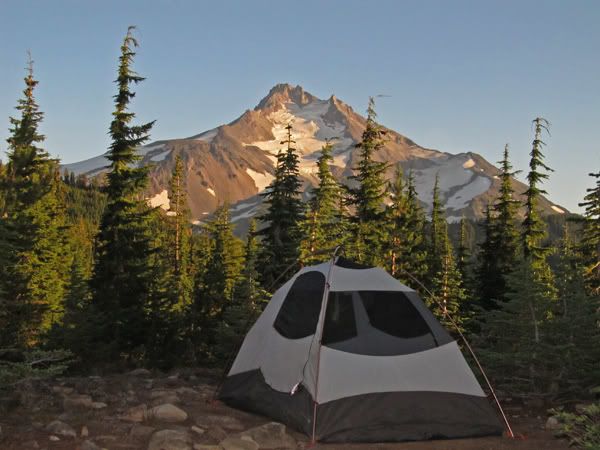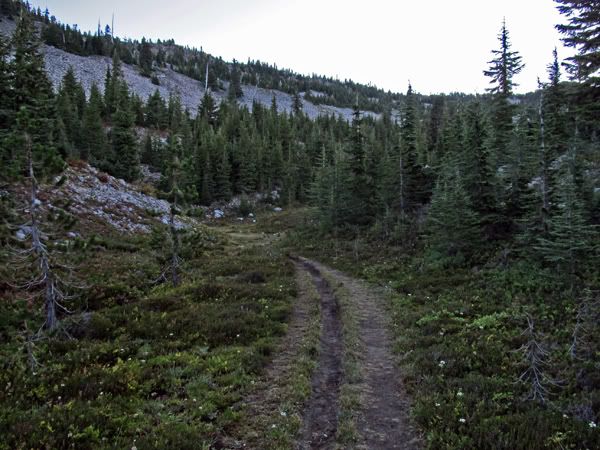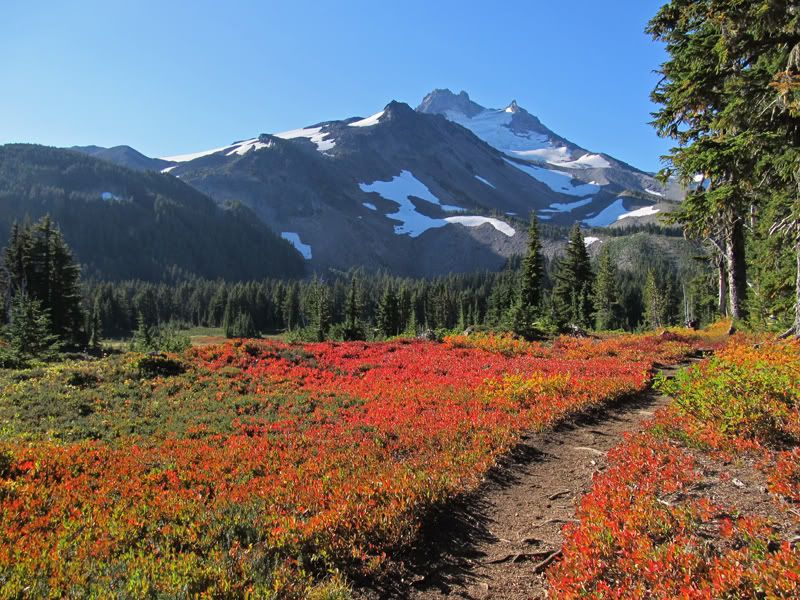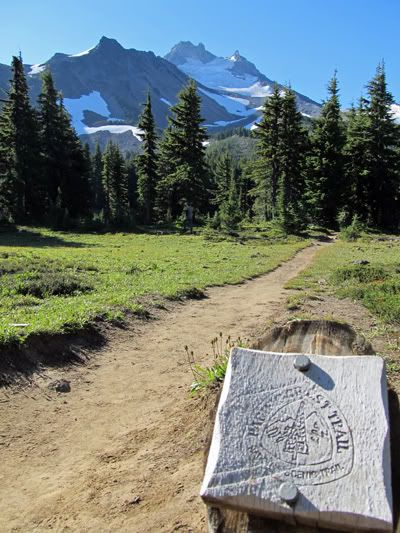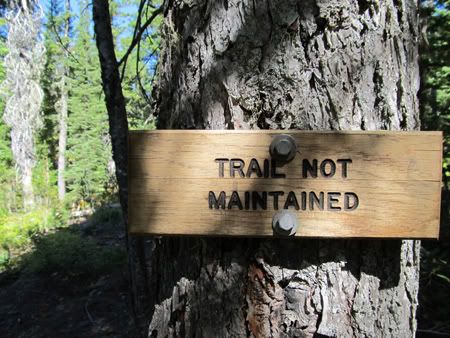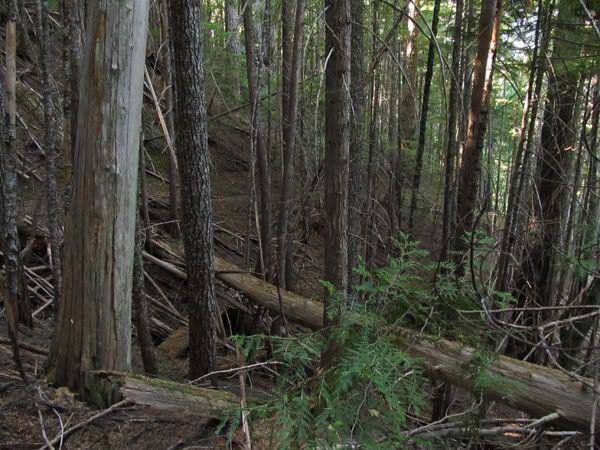 Red ribbons helped stay on the trail when it was very over grown with brush.
There were several large logs spanning the river, but we choose to forge through.
Didn't trust our balance on the logs.