I make this hike just about every year. Last year we turned around about a mile in, when we saw smoke over to the east. That fire later burned the entire area.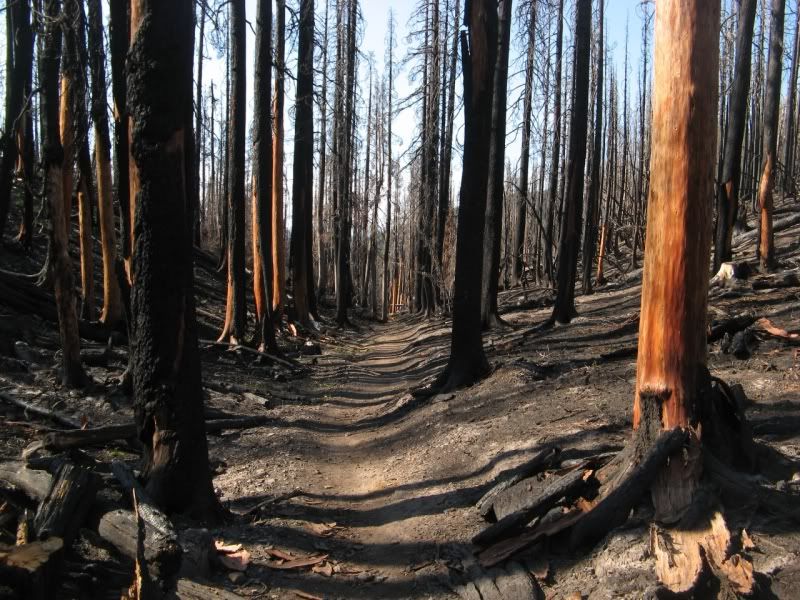 This is looking across at the saddle where all the downed trees are
Last year, we picked our stomachs full of huckleberries right here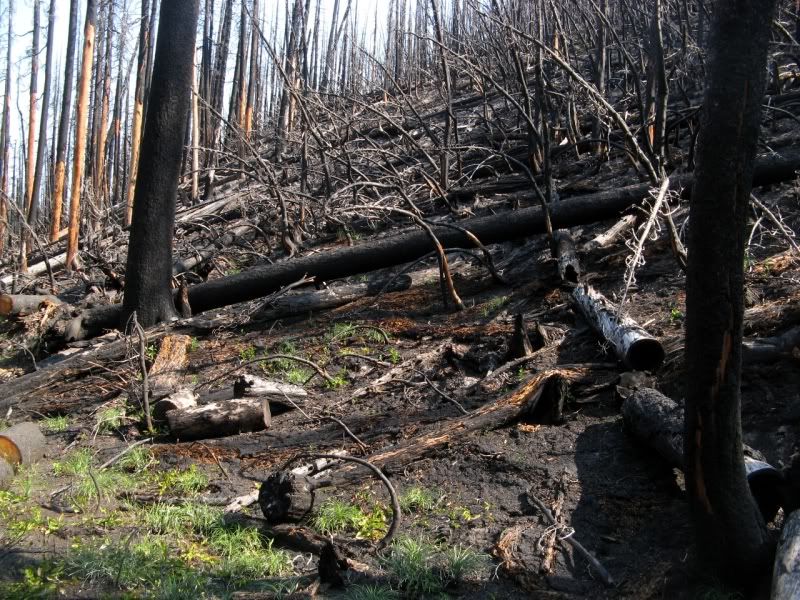 New view of Laurence Lake.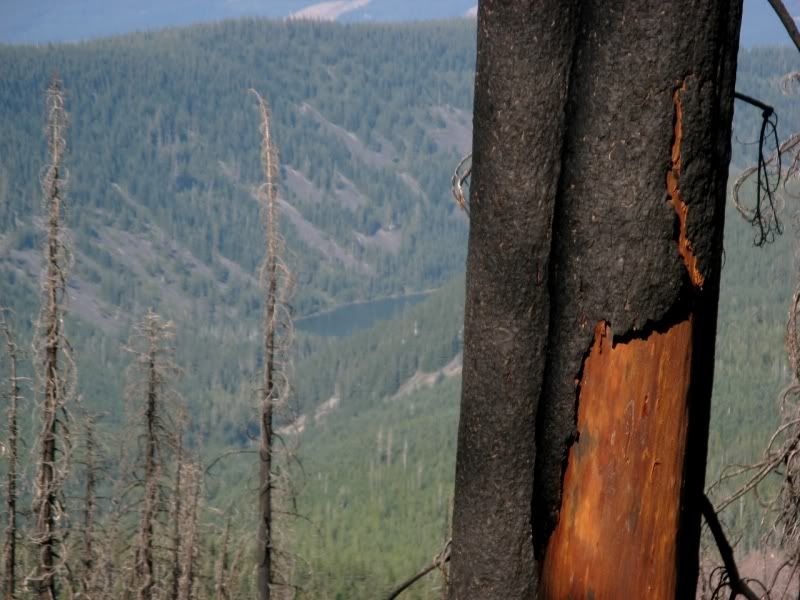 Nuveau cairn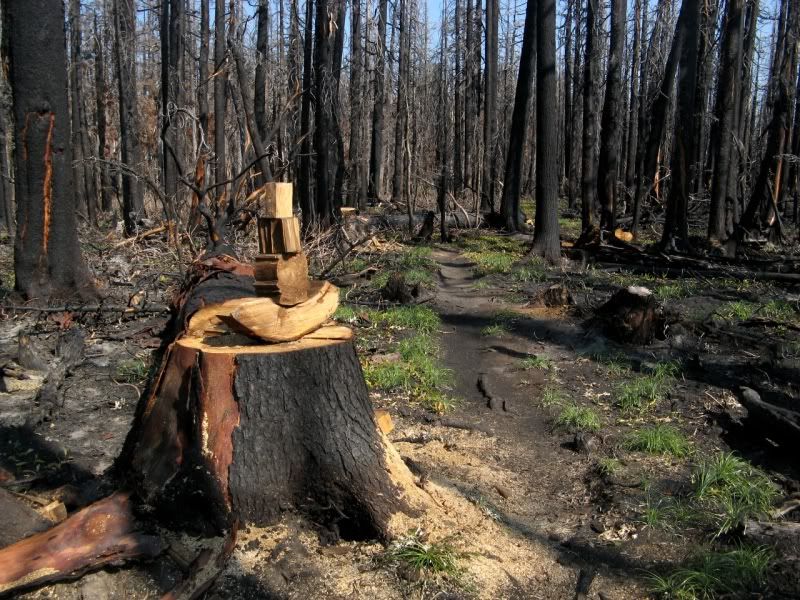 Shadow of a tree
The forest was completely silent except for what sounded like someone walking up behind me. When I turned there was no one there. I kept hearing small branches breaking every five seconds or so. It turns out that the small branches high in the trees are slowly breaking off and falling. Perhaps the heat is drying the dead wood. In any event, every few seconds I would hear a branch break. Sometimes I would see the small twig fall to the ground. Once, about 20 pounds of bark sloughed off the side of a tree.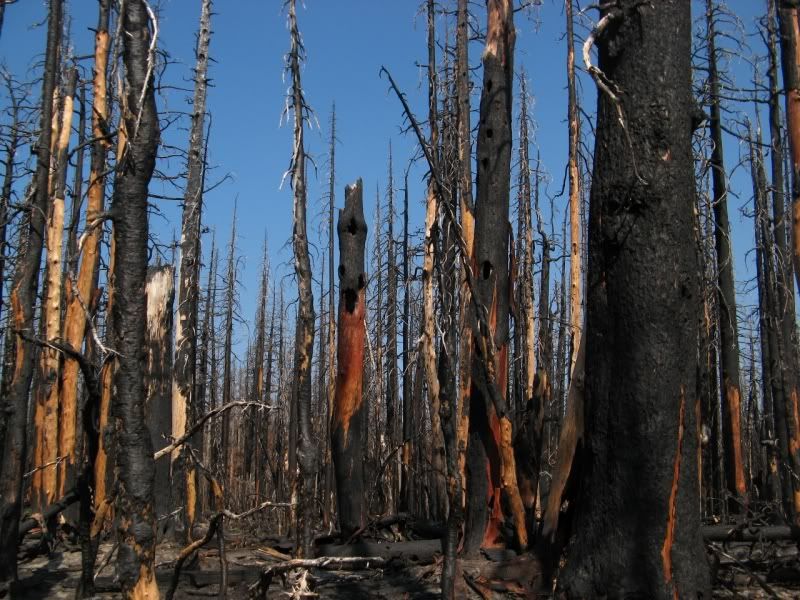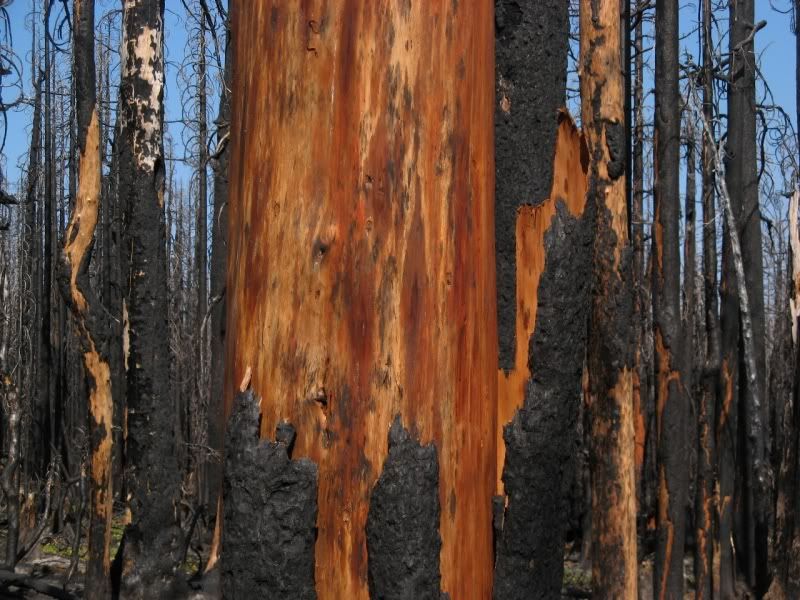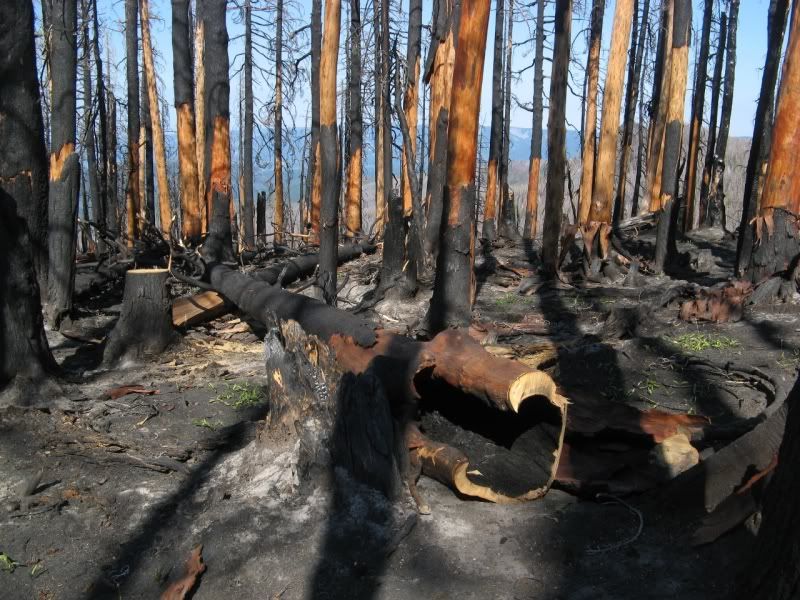 Farther up, the forest floor was littered with fading Avalanche Lilies.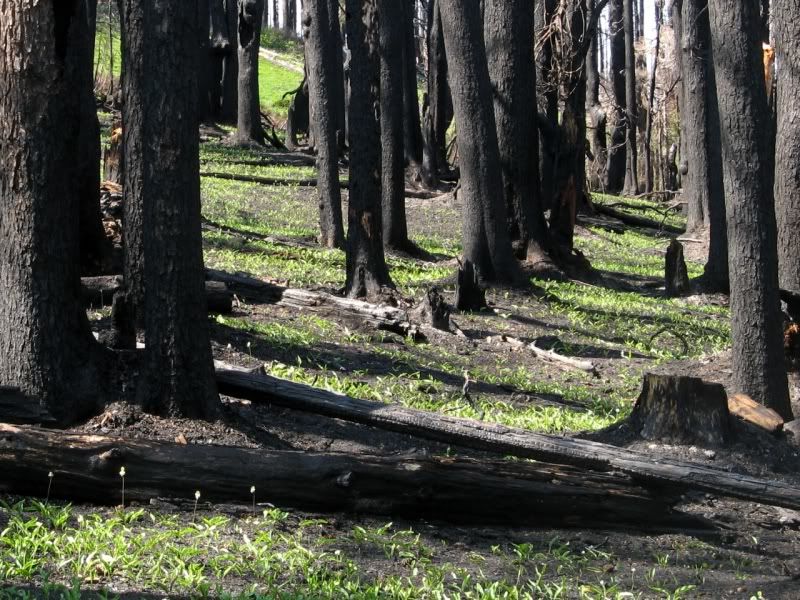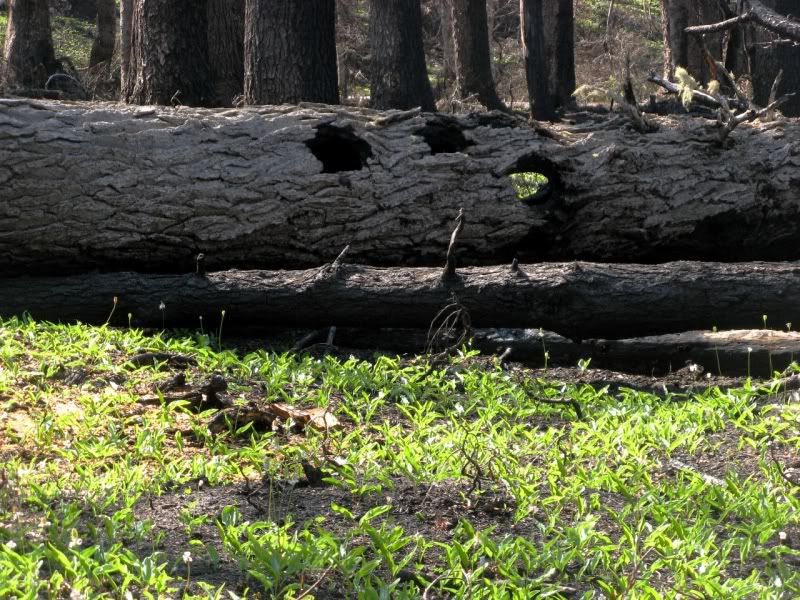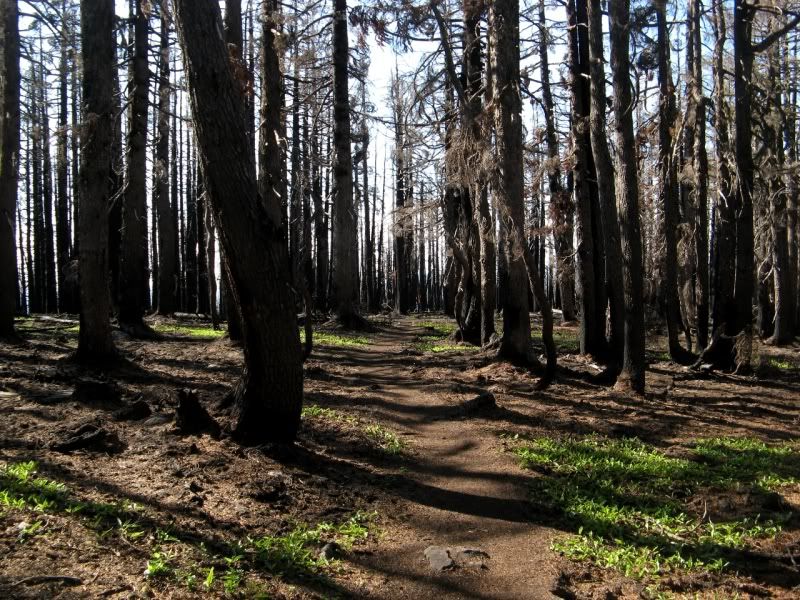 The burned area extends from the
junction
with the Old
Vista
Ridge
Trail
to the
junction
with the
Eden
Park
Trail
.
Wy'east Basin is completely unburned.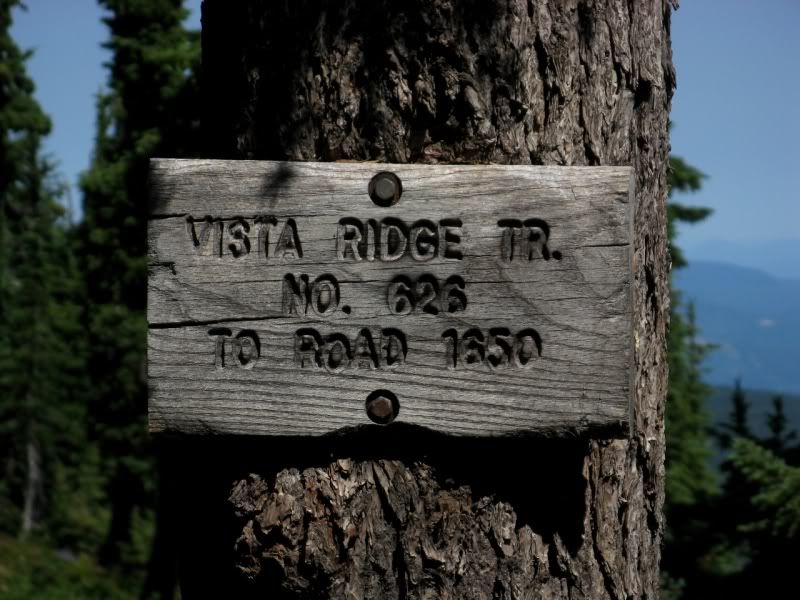 The Timberline
Trail
was unburned until the corner where the
trail
turns south to enter Elk Cove. The flames engulfed the entire rock face there. A couple of trees are down here, but they're easily passed.
The meadows are stunning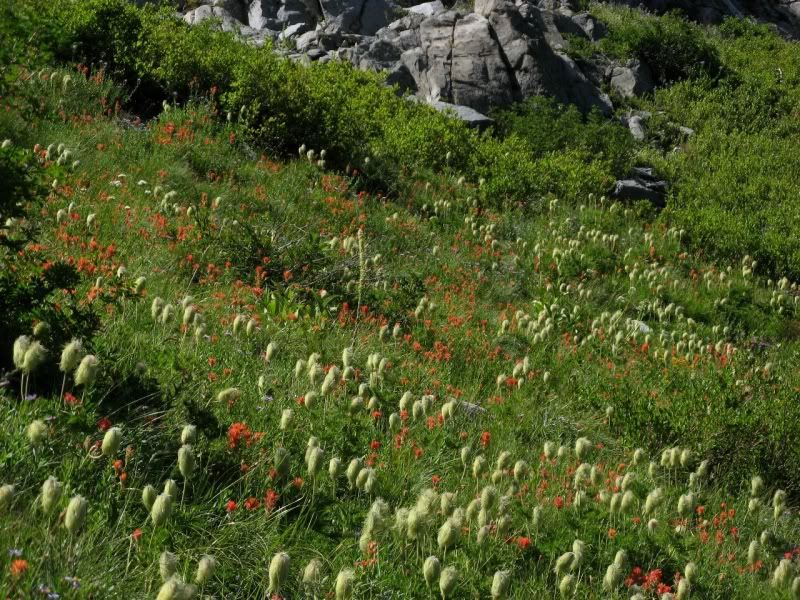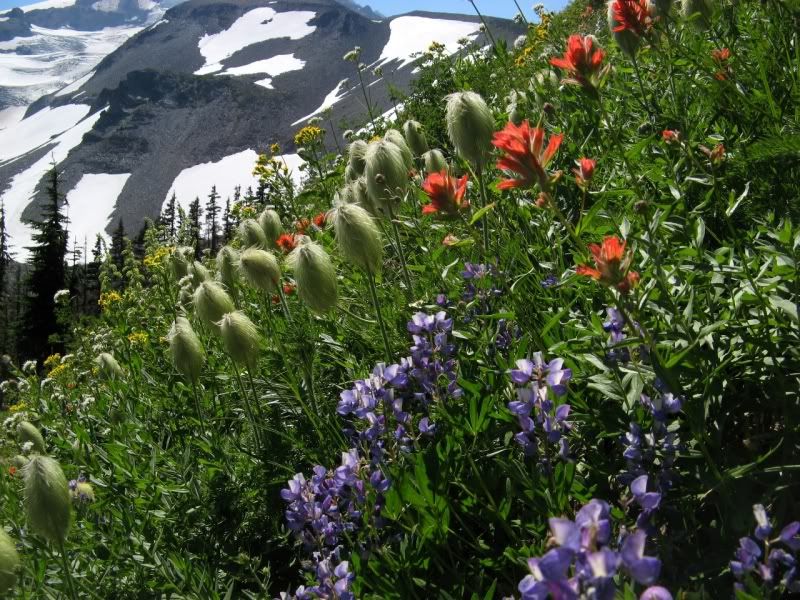 Looking toward the mountain, another row of burnt forest is visible.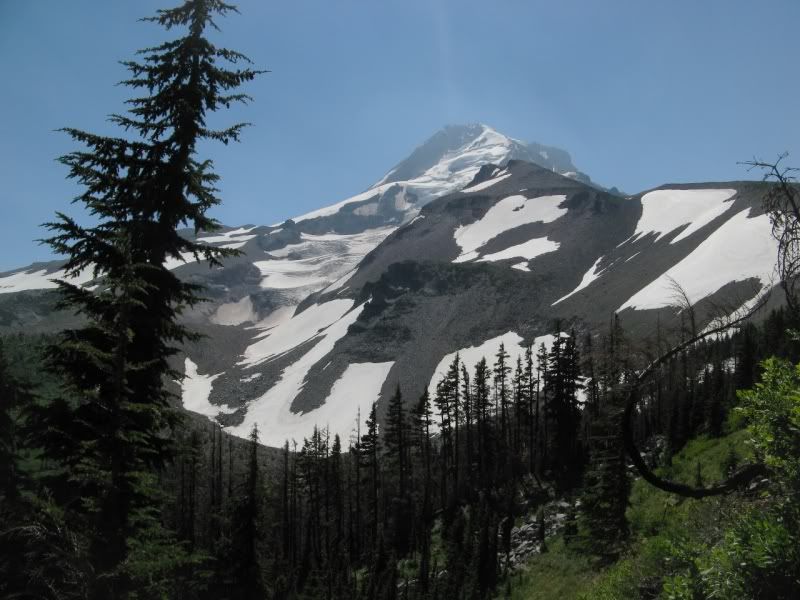 This is looking at the west side of the next
ridge
over (Stranahan
Ridge
?). This area looks to be the most devastated by the fire.
Elk Cove is beautiful right now. The lupine bloom is as strong as I've ever seen it. The "Old Man" seedheads are thick too. On the other hand, the corn lilies and the pink Lewis' Monkeyflowers that typically grow near the creeks haven't even started.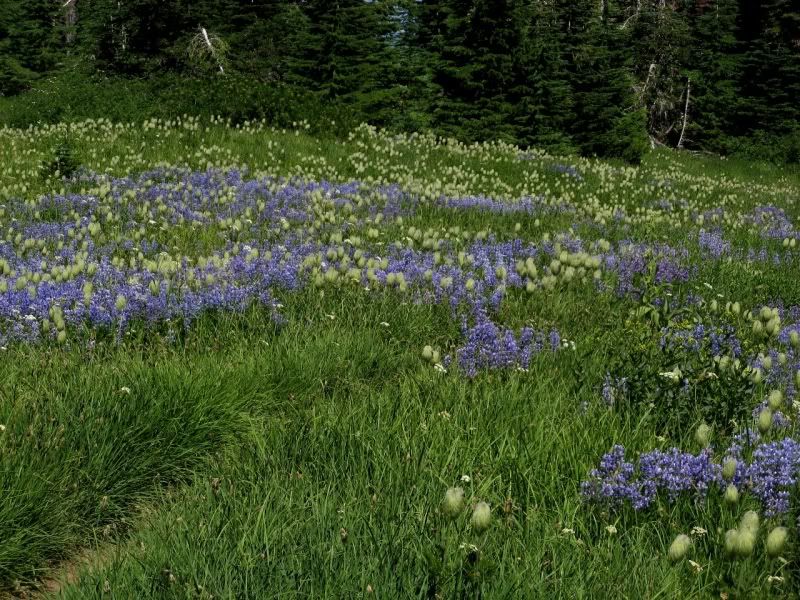 I'd heard that the fire burned right to the edge of Elk Cove and people weren't lying.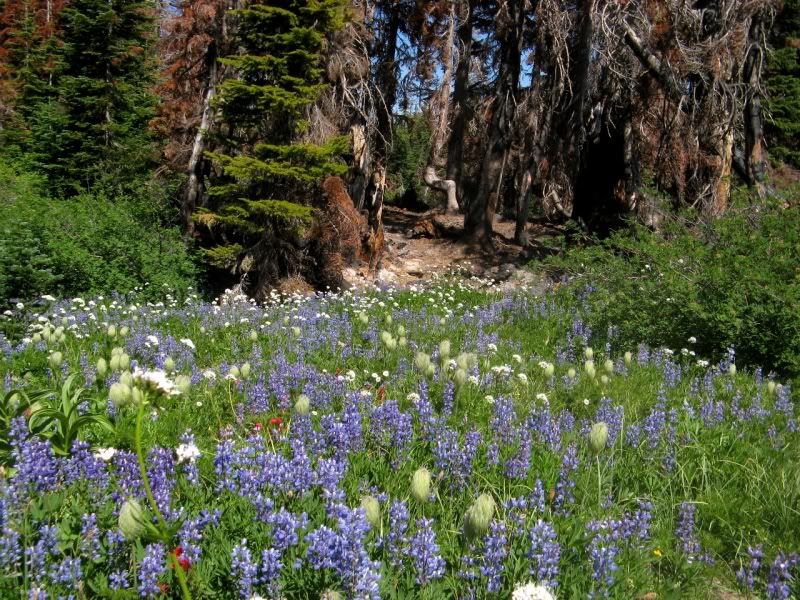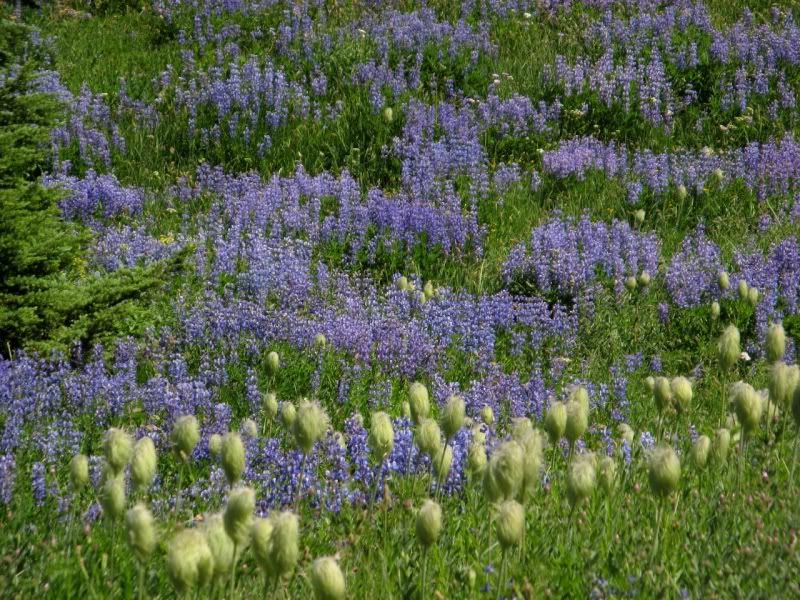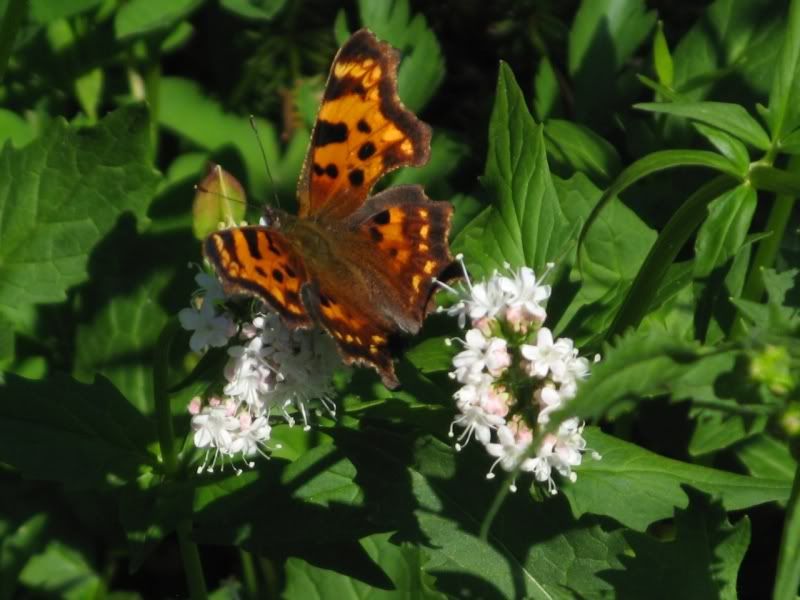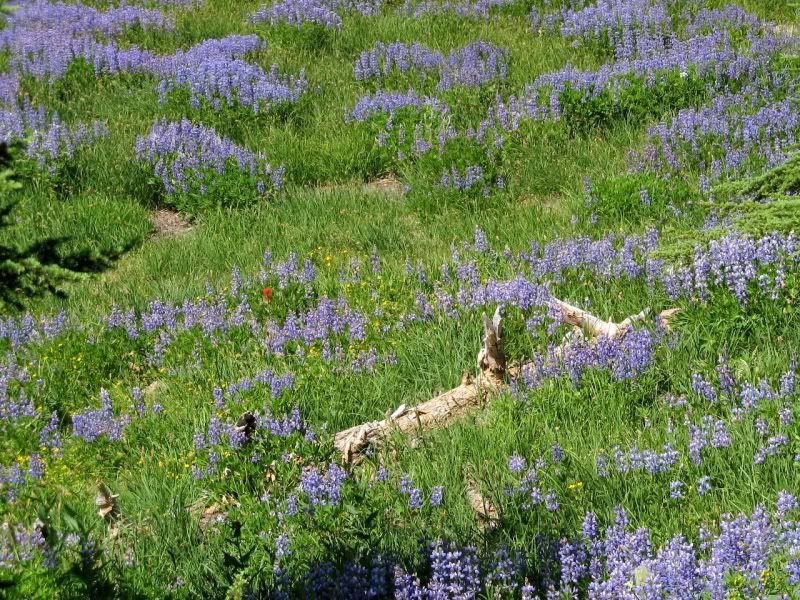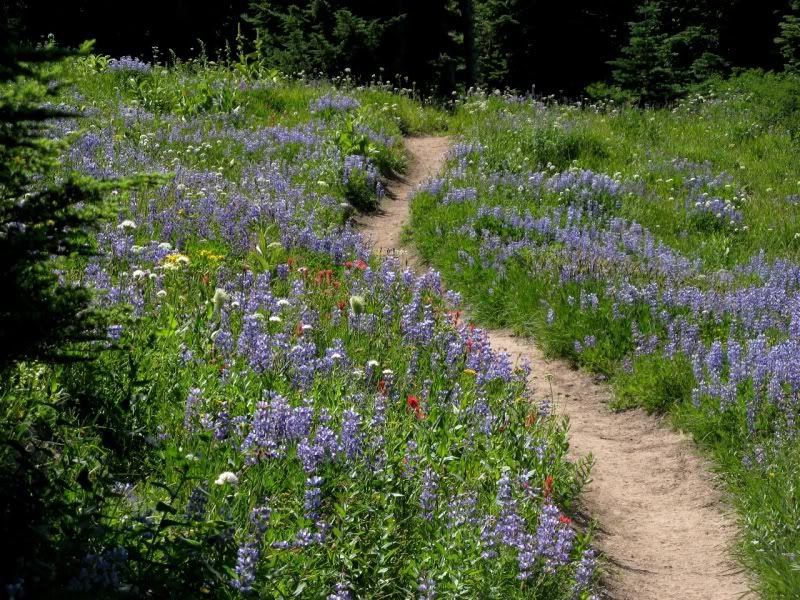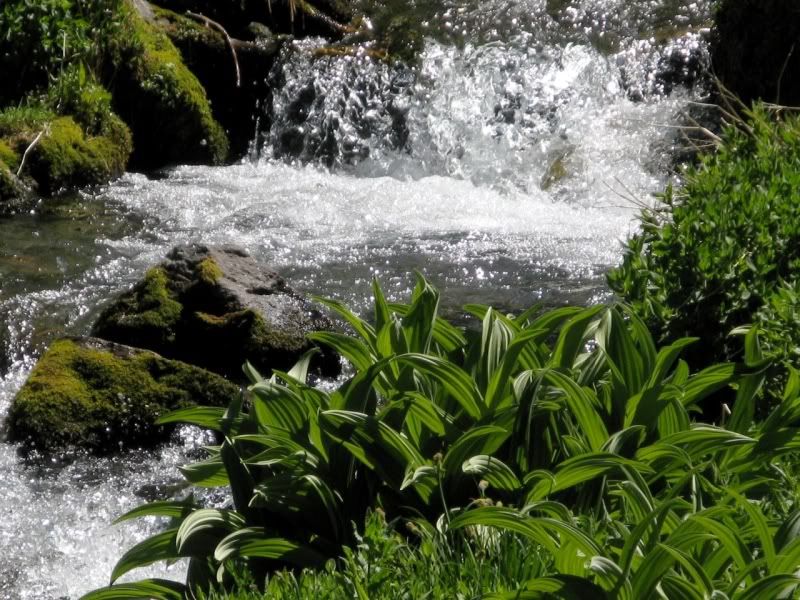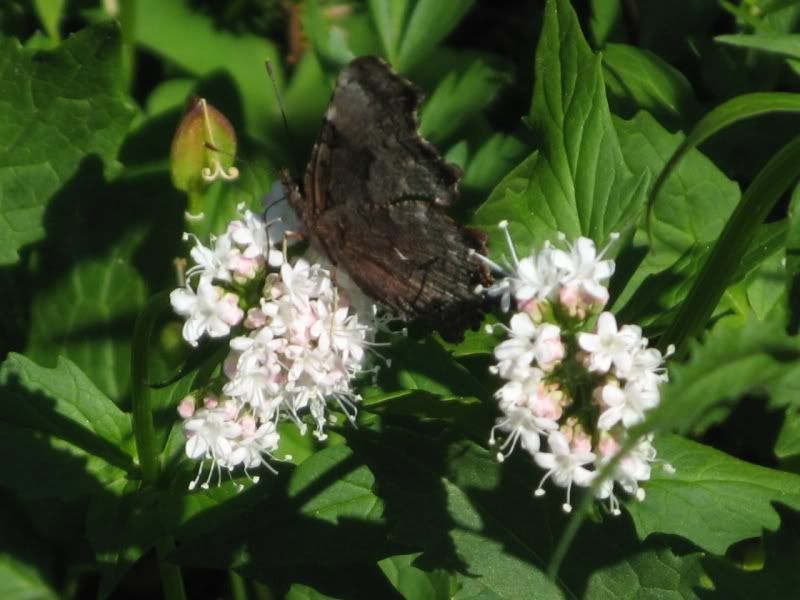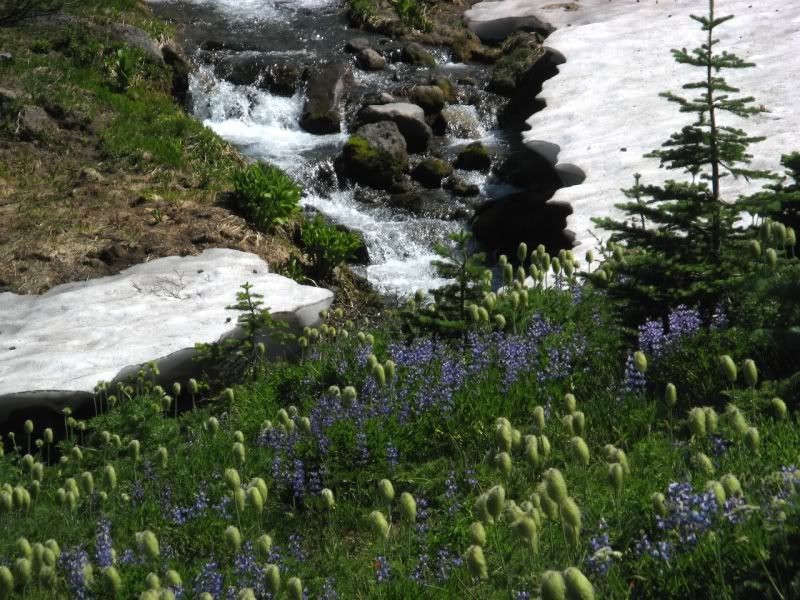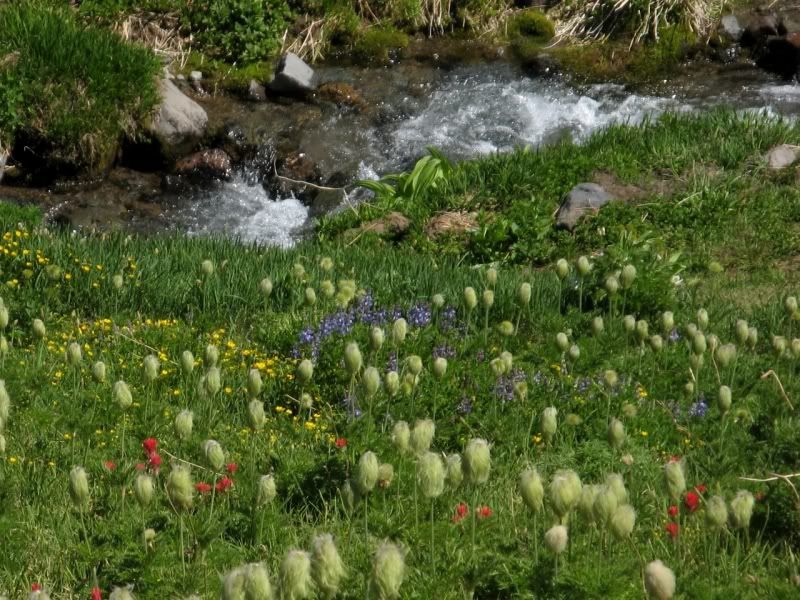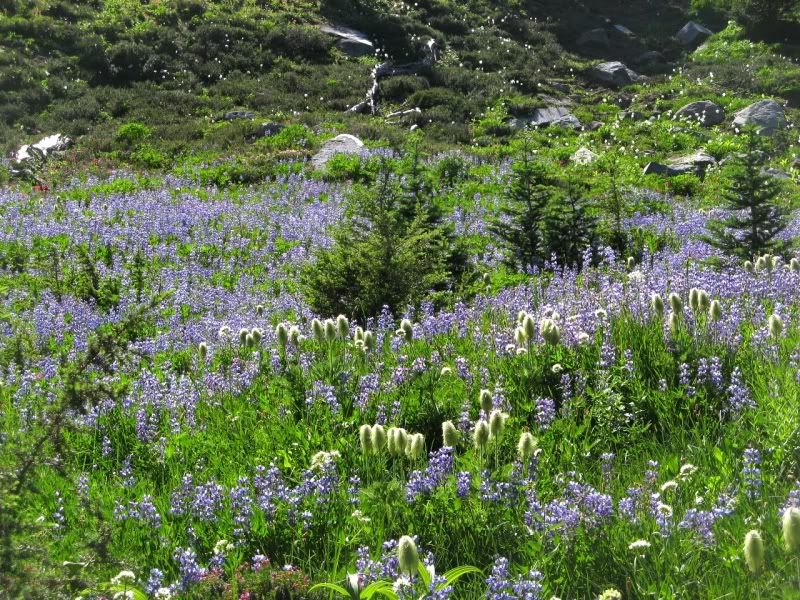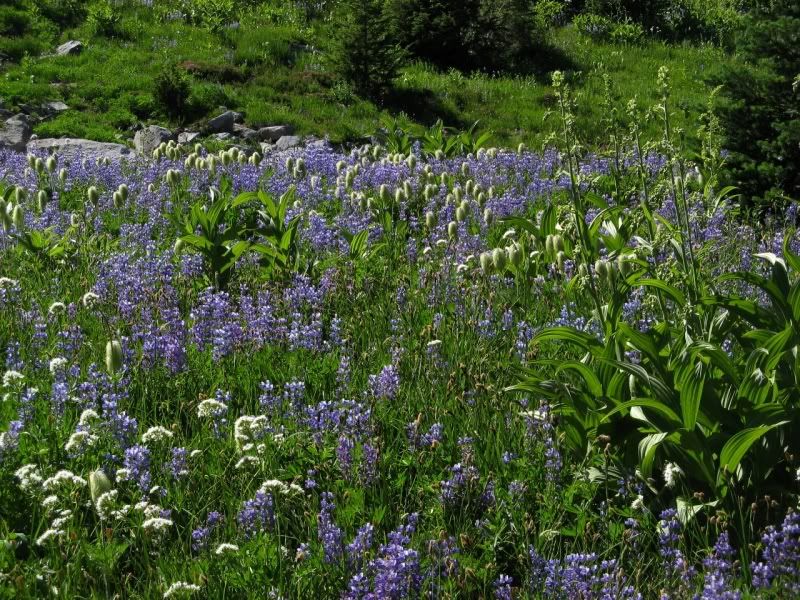 Dollar Lake, the namesake of the fire, is completely untouched.
No bugs on the trails, but I did run into a few mosquitoes when I briefly ventured off
trail
. Great day.