A little over a month ago I set this date to take up a few newbie friends and a few of their newbie friends which have been wanting to summit Adams for awhile. With the forecast turning out perfect we all met up at 4:45 am in Battle Ground and heading out for Trout Lake to pick up our permits. Our group of 8 (4 newbies; Jason, Richard, Reece, and Brandon) hit the trail around 8:30 and conditions were perfect; a light breeze and a few clouds. The trail had snow starting at the around the
mountain
trail. Once we reached the Crescent Glacier a few of the newbies were a little iffy but the steps in the snow were well defined and they all made it up fine.
When we all arrived at Lunch Counter it was about 99% empty and only three camp sites were taken. We hiked up to the furthest to be closer the next day. After setting up camp we looked for a water source and there were none flowing in the Lunch Counter, but we found one east of the Lunch Counter that worked out well after we chipped away at it with our ice axes. It seemed like a clean source, but we will ended up filtering it just to be certain. After eating some dinner most people went to bed and I ended up being the last one up to watch the full moon. Around 12am I fell asleep and was back up at 4:45am getting everyone ready to head out for the summit.
After 2 hours of people getting ready and eating we finally were heading up except Ashley, my girlfriend, who was feeling sick decided not to head up and remained at camp. While heading up I noticed something different from most years heading up to Pikers Peak (False Summit) that people were going up on the far right, far left and no one really was taking the direct route up. With everyone being anywhere heading up there were no steps dug in yet making me a little worried for those who never had used crampons before, but in the end they all did well and followed my direct route up.
On top of Pikers the wind picked up and the light smell of sulfur we could smell on the way up become very strong. At this point we were broken into two groups based on our speed Lucas, Reece, and myself in the fast group; My Dad, Jason, Richard, and Brandon in the slower group. Once the slower group was in view from Pikers my group headed up. On summit we took a few pictures and then headed over to the east side to check out The Castle and the crevasses. While heading over the sulfur got so strong you could taste it as you breathed in through your mouth. This is when Reece in our faster group become nauseous and ended up getting a headache as well, so we sent him down to camp. About an hour later our slower group was a few hundred feet below the summit, but we noticed Jason was not with them. We went down to them and they let us know he felt sick and turned back below Pikers.
From here we went down below the summit in between Pikers and waited for everyone to come down before heading back to camp. At camp we got together and made sure everyone was feeling okay and decided to let Reece and Jason rest for an hour before packing up. After resting and packing up they seemed better, so we started to head down. We reached the trail head around 7pm and were all in White Salmon by 9pm for dinner at Everybody's Brewing. In the end 6 of 8 summited and everyone had a great time.
Interactive 360 Pano from the True summit
A few of the images didn't line up perfect.
Pictures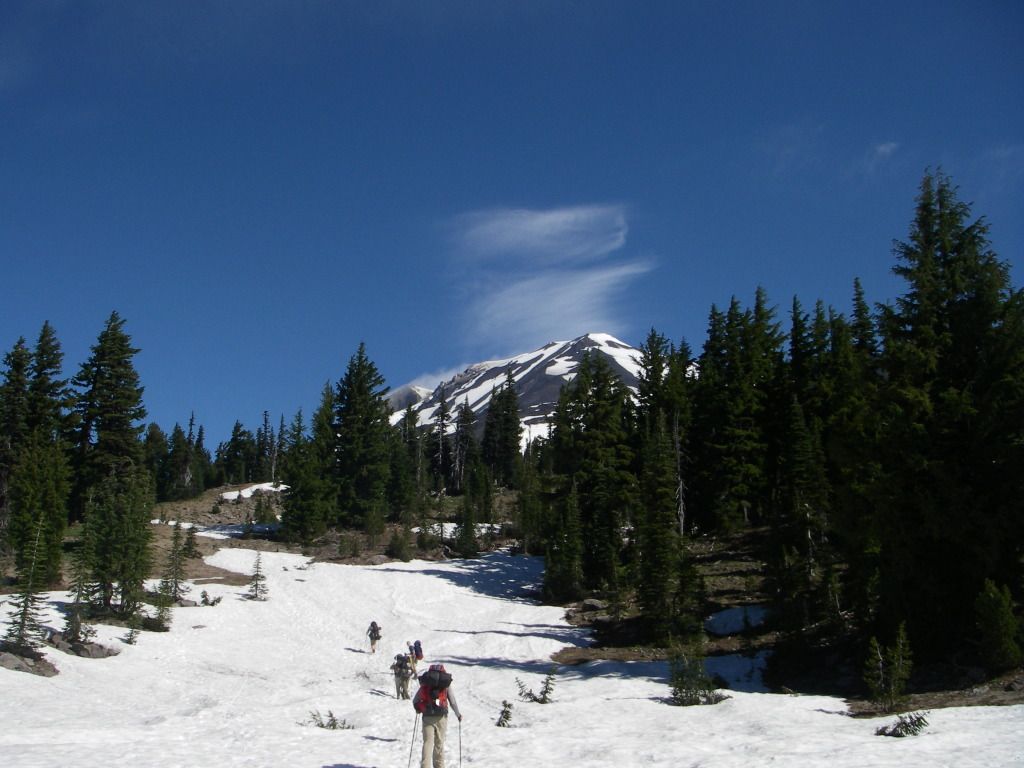 Heading Up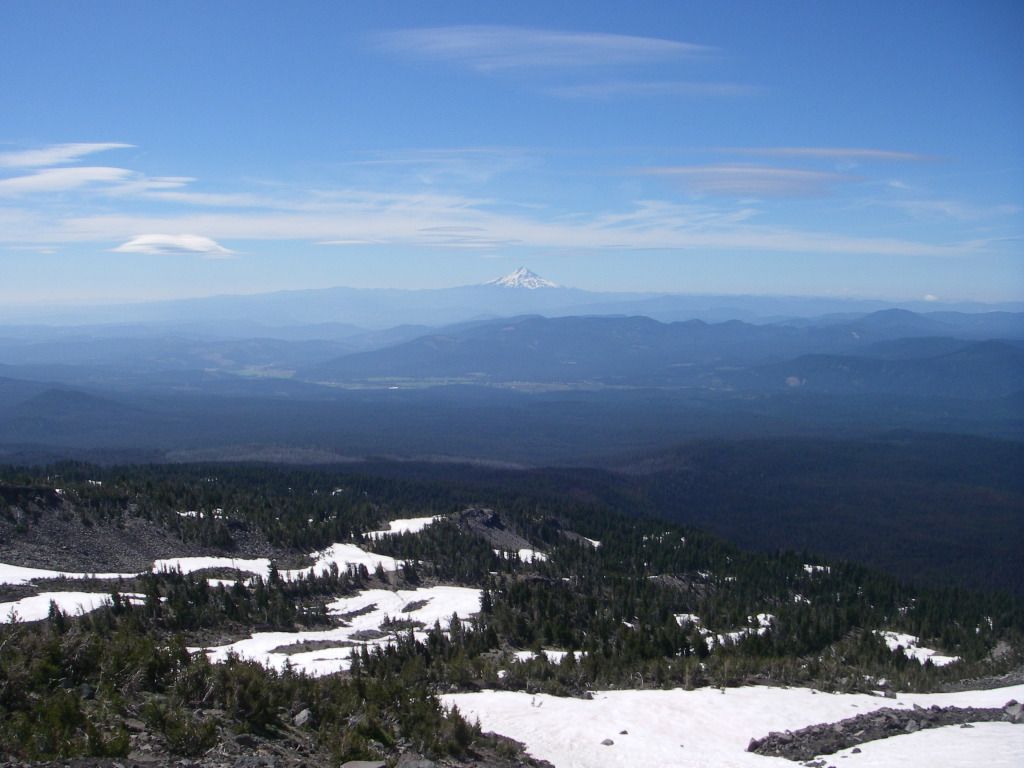 Mt Hood from below the Crescent Glacier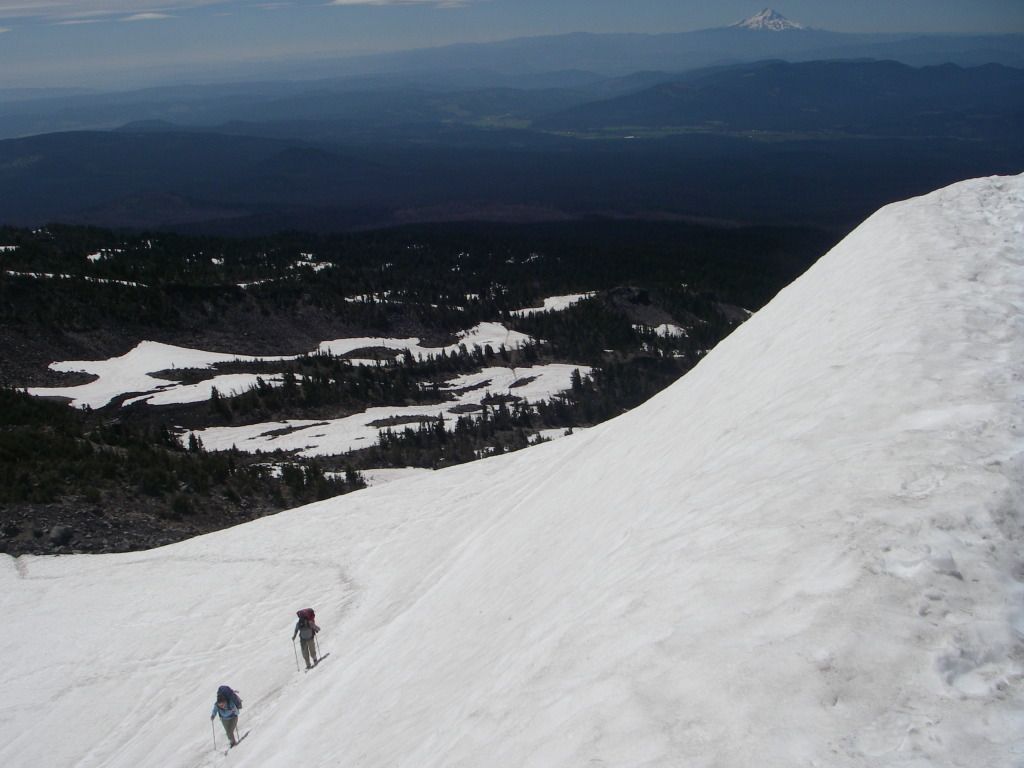 Ashley and My Dad heading up Crescent Glacier
Most of our group on the Crescent Glacier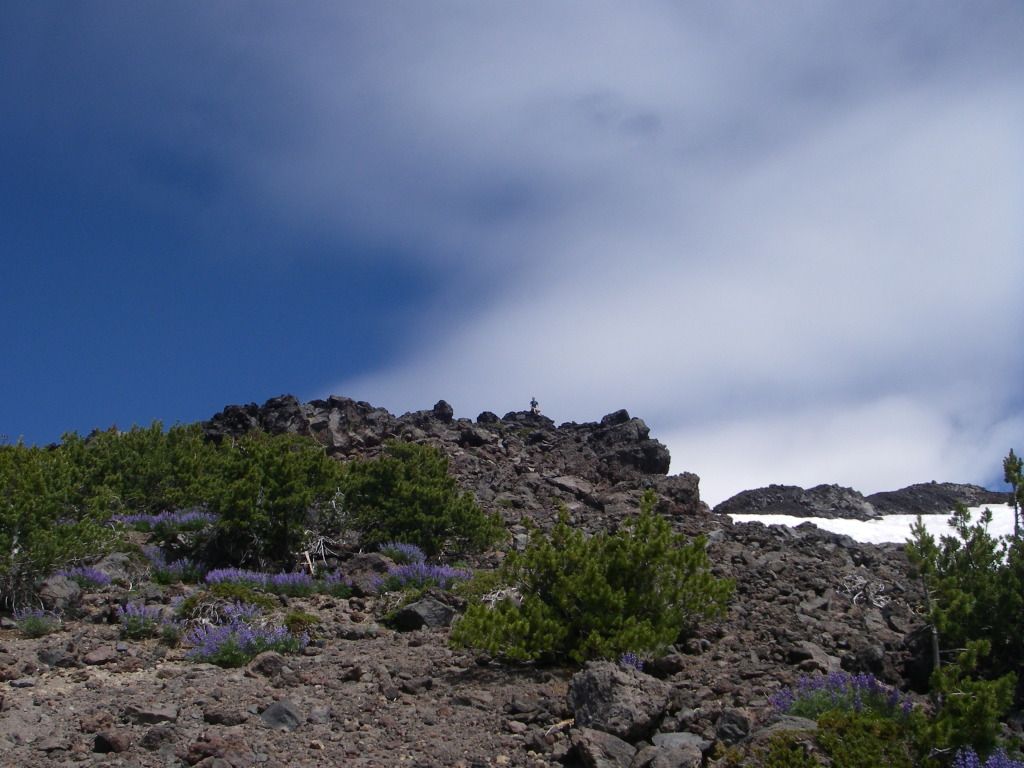 Heading up the rocks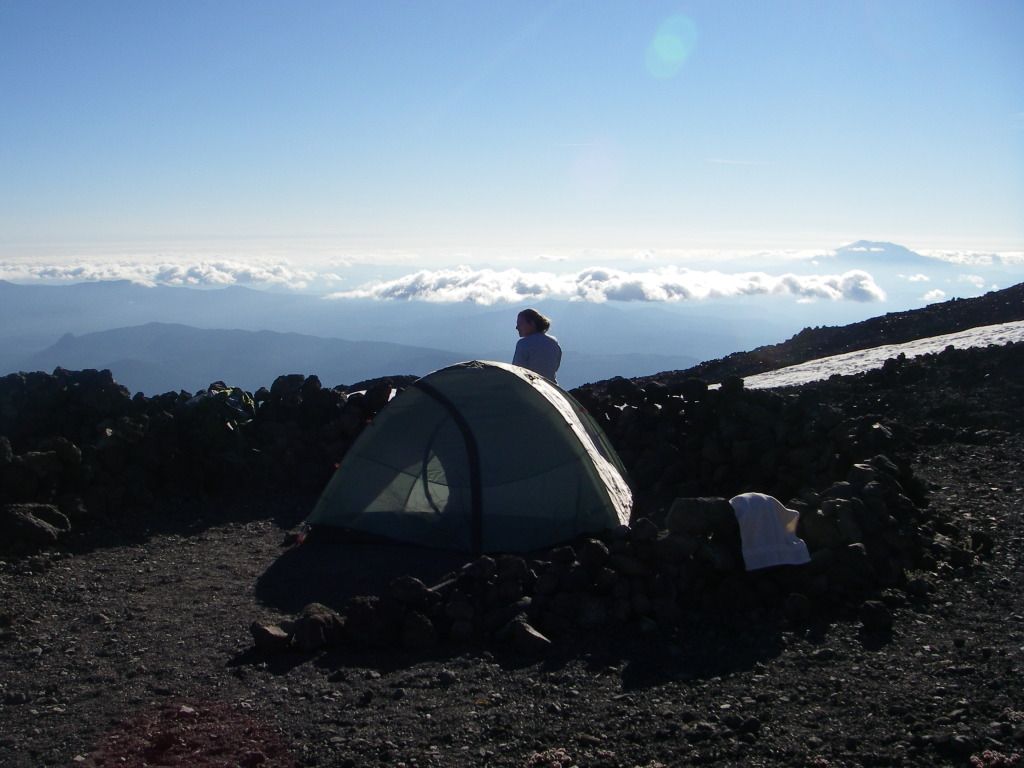 Our camp with St Helens in the background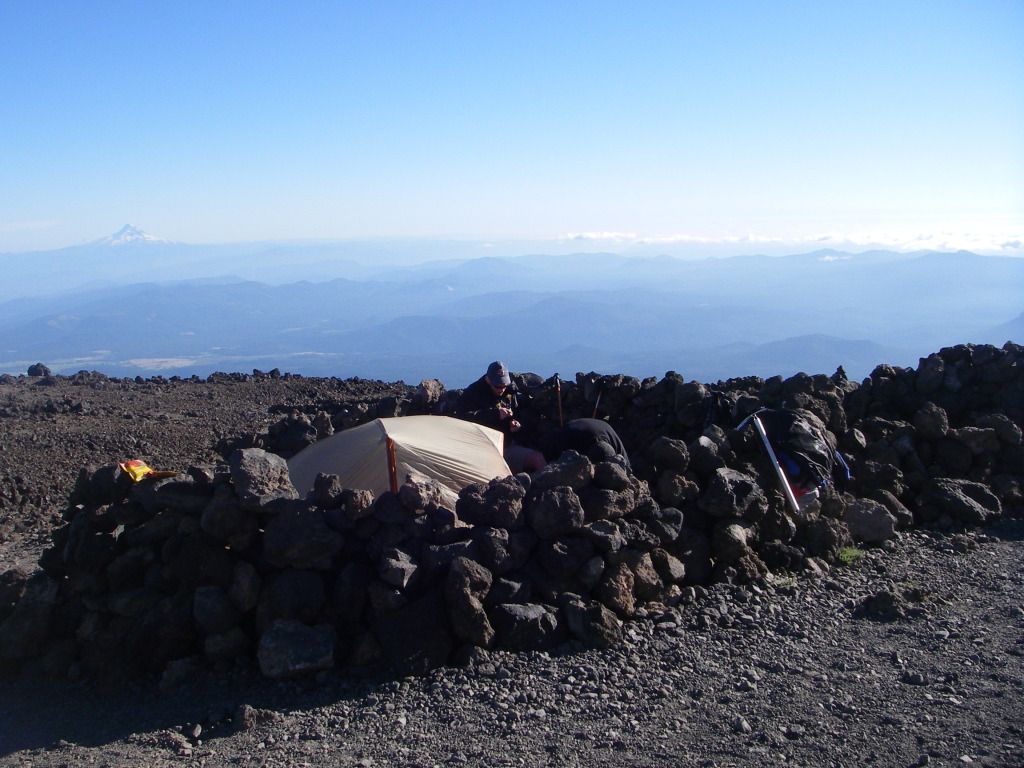 Our camp we ended up with 4 tents.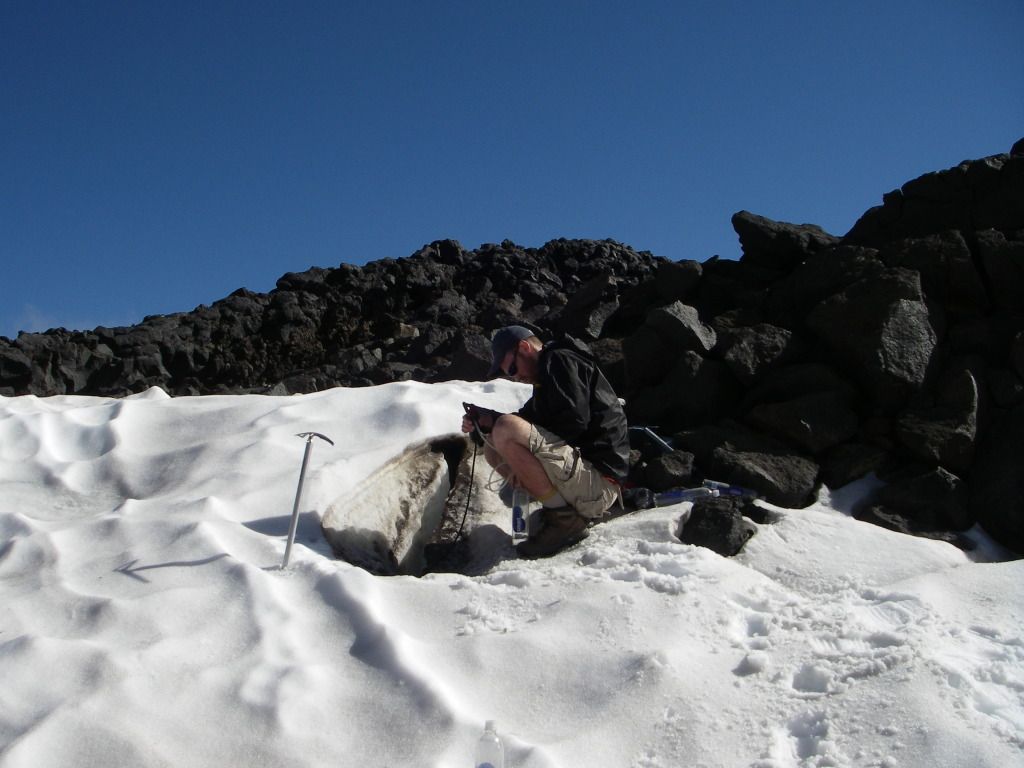 Lucas filtering the water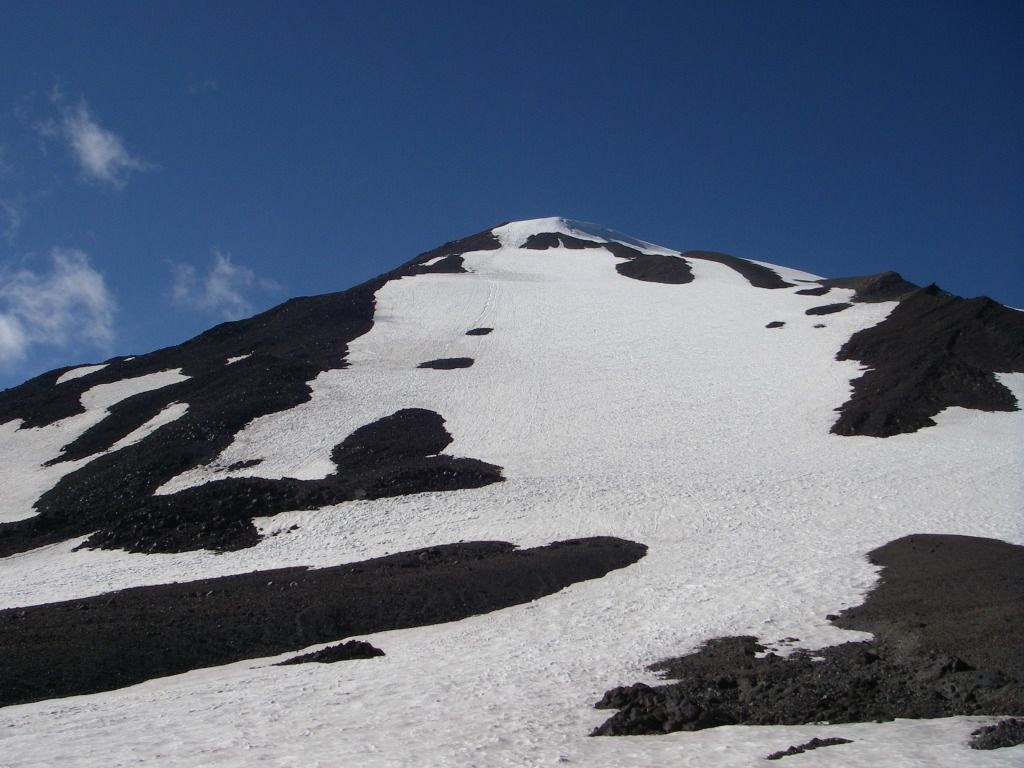 Pikers from our camp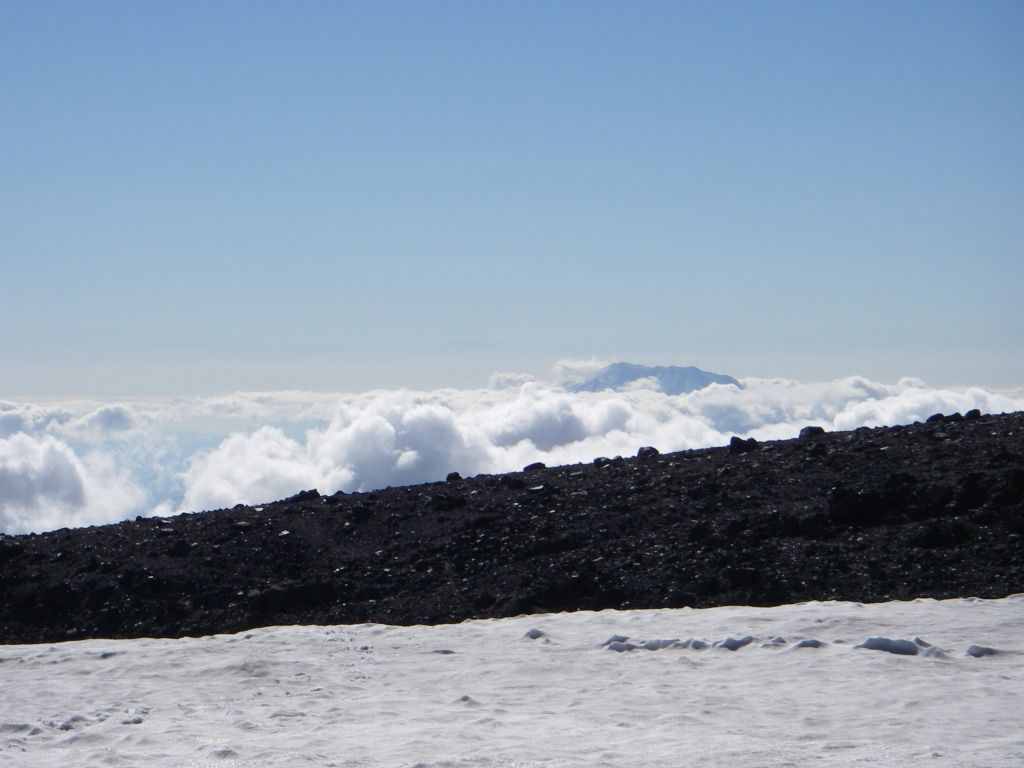 St Helens in the clouds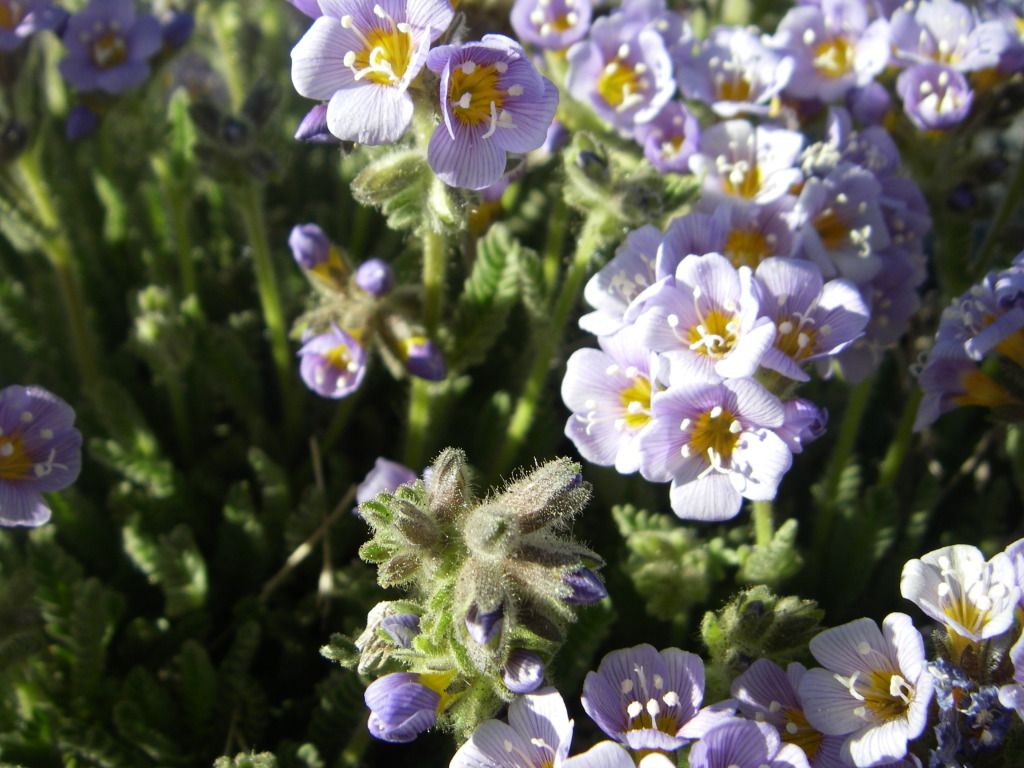 Flowers near camp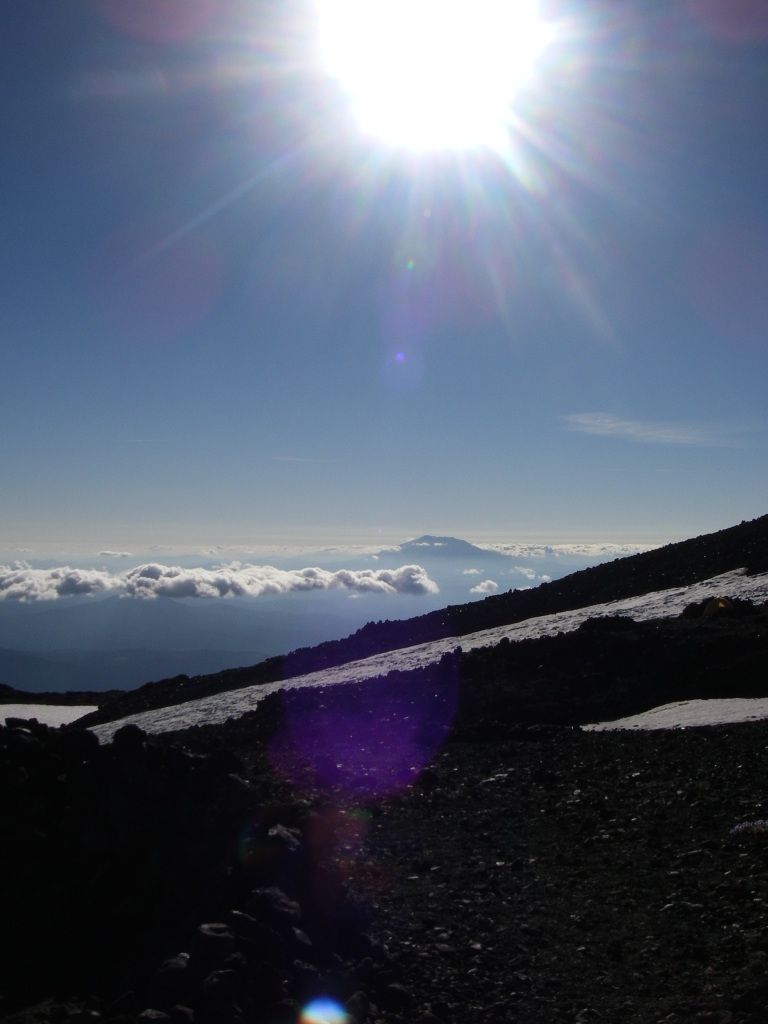 St Helens
Mt Hood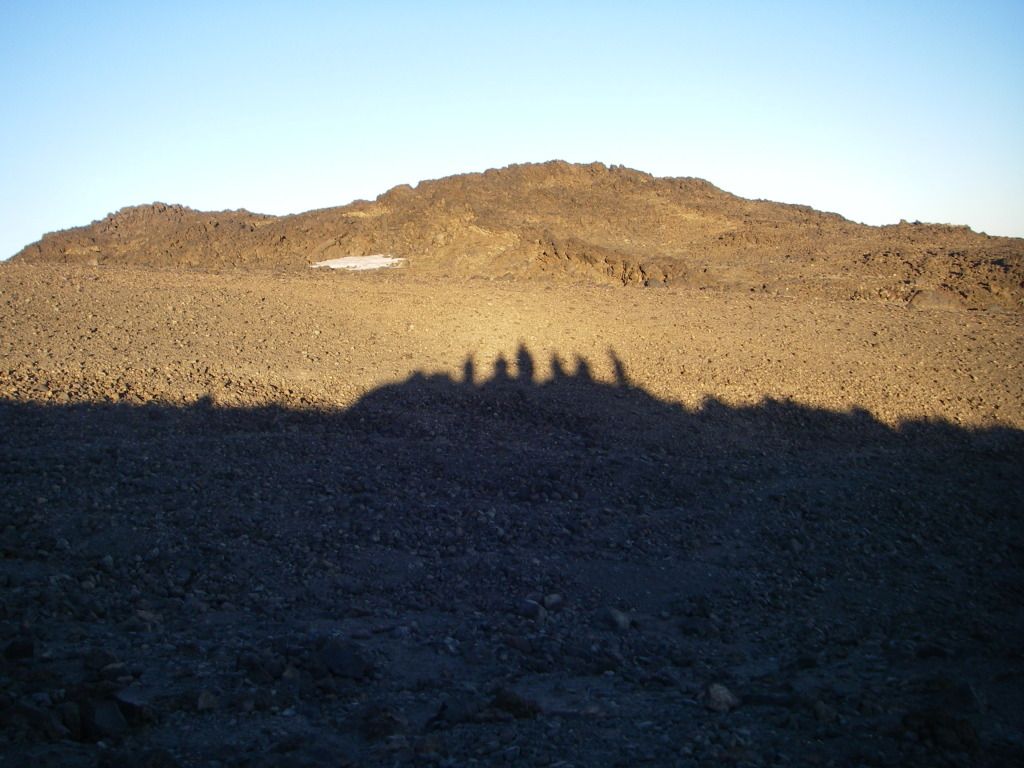 Shadows of us in camp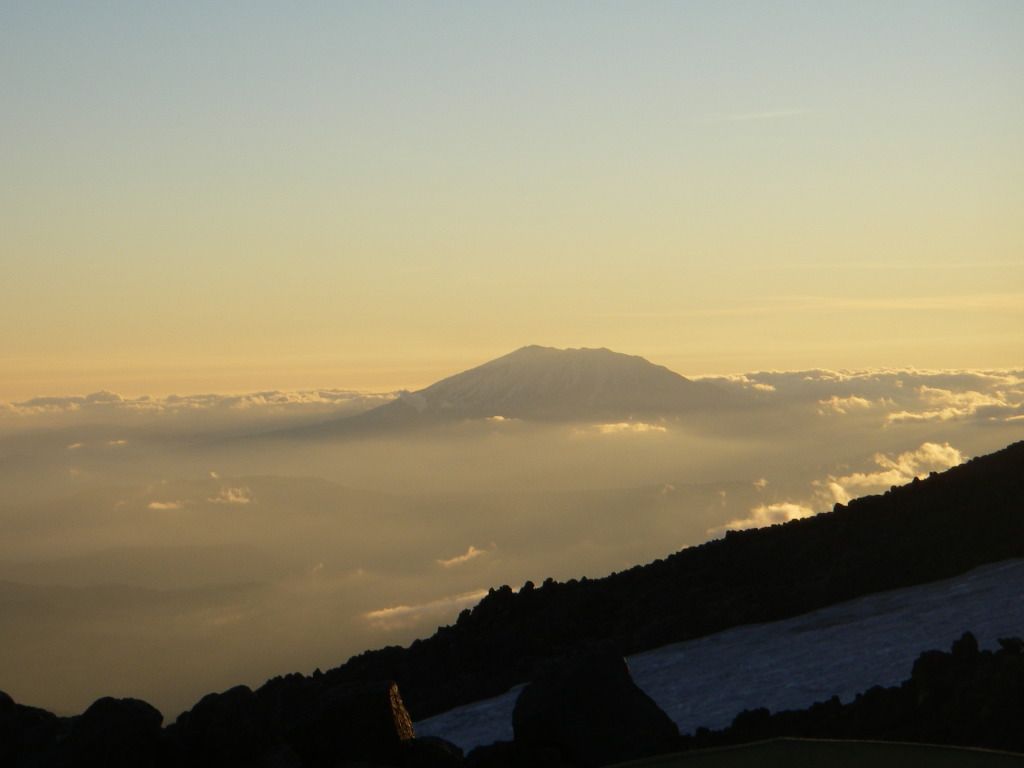 St Helens as the sun started to go down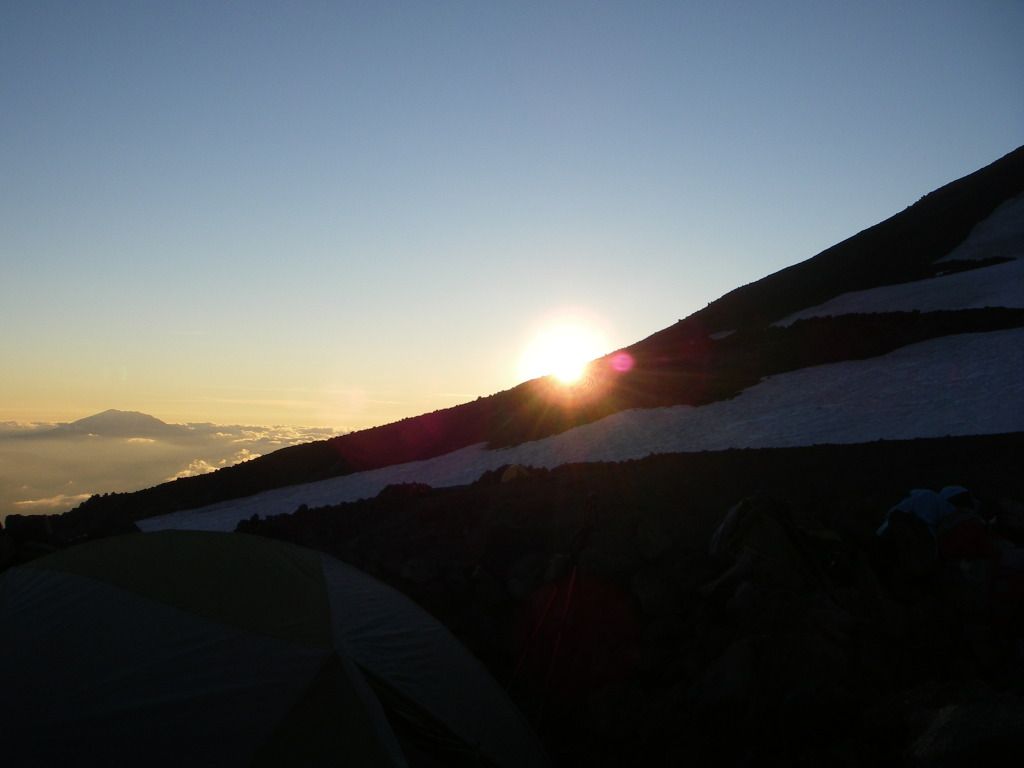 Sun almost behind Mt Adams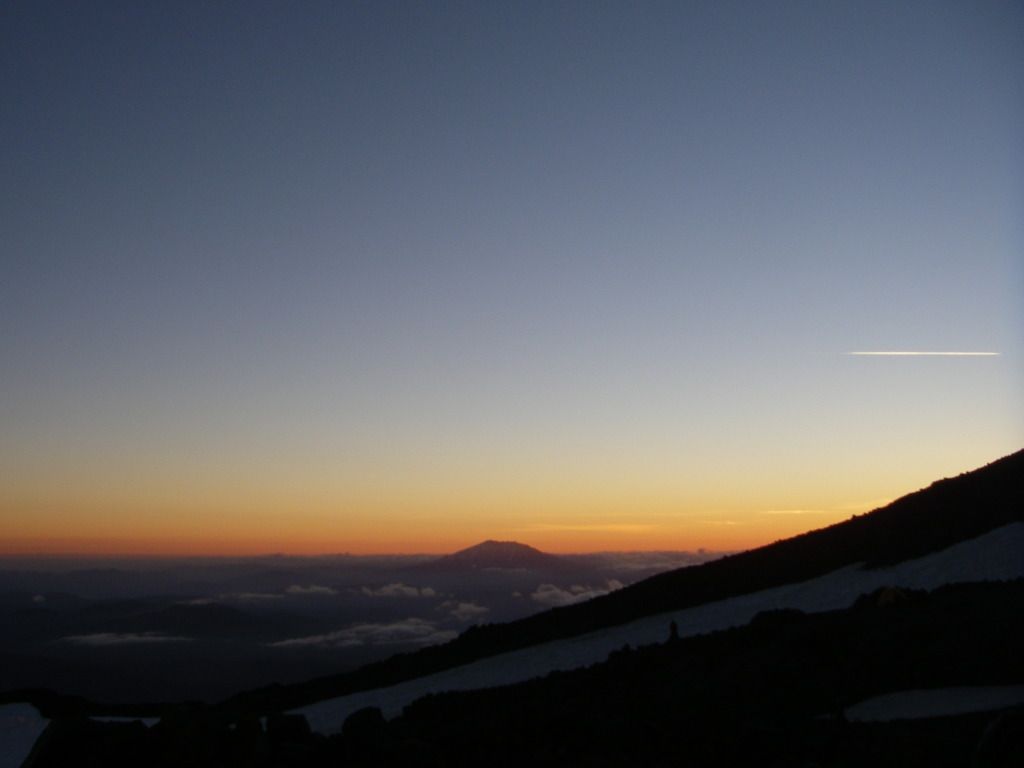 Hood during the sunset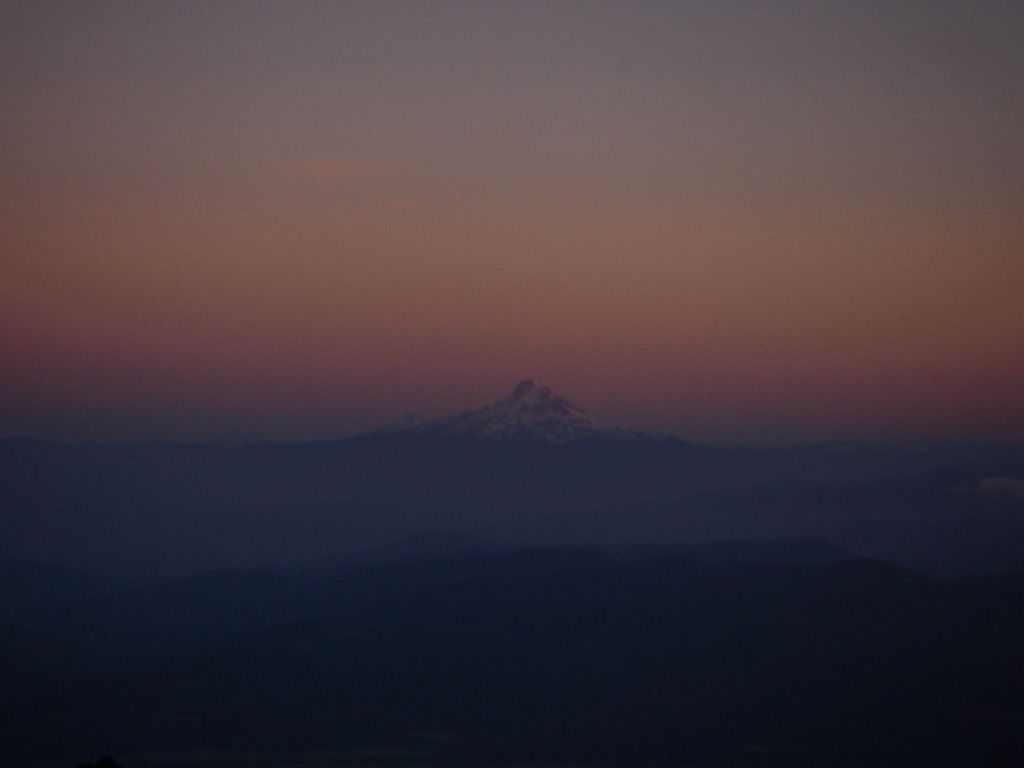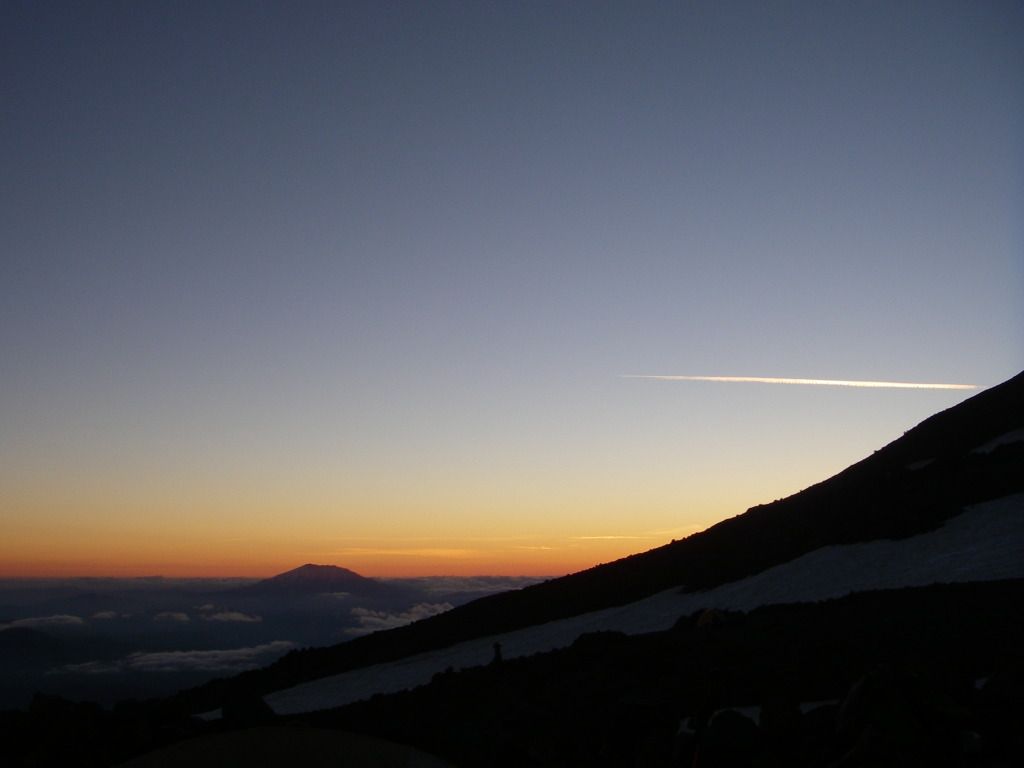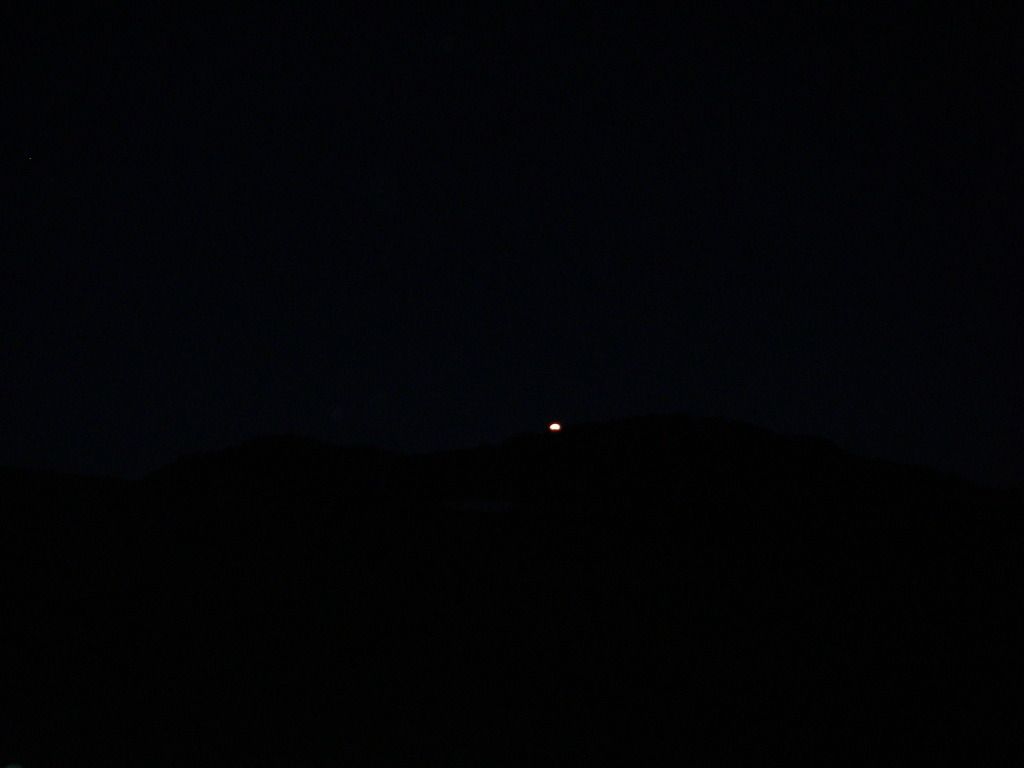 Full moon coming up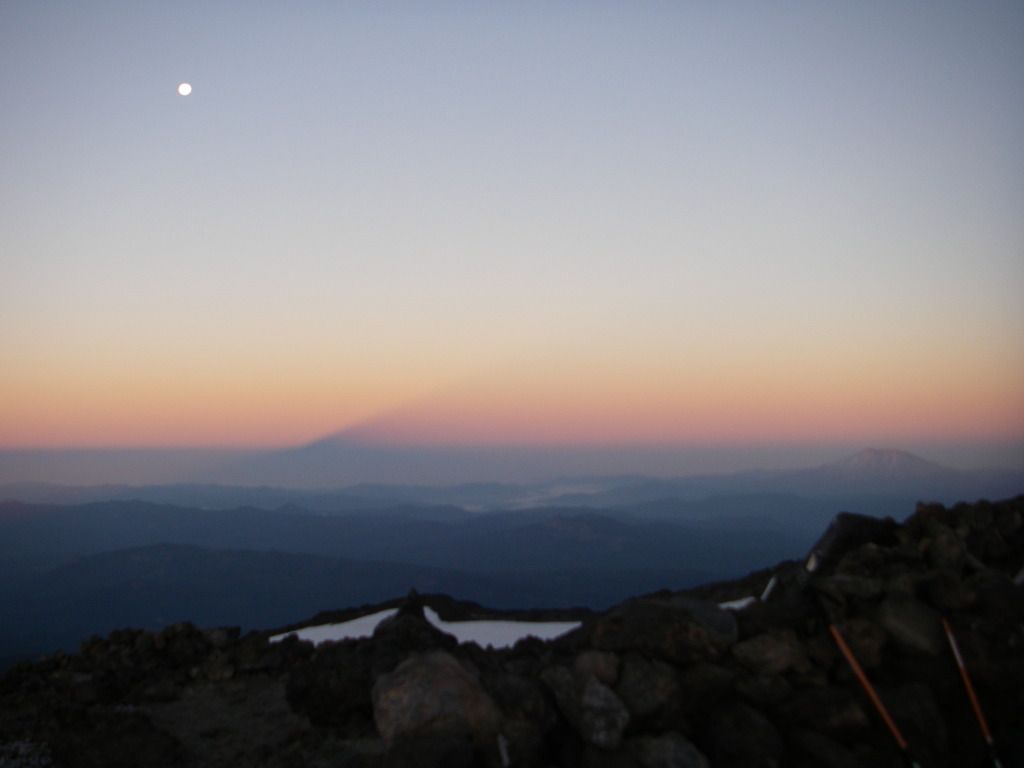 Mt Adams shadow in the morning with the full moon.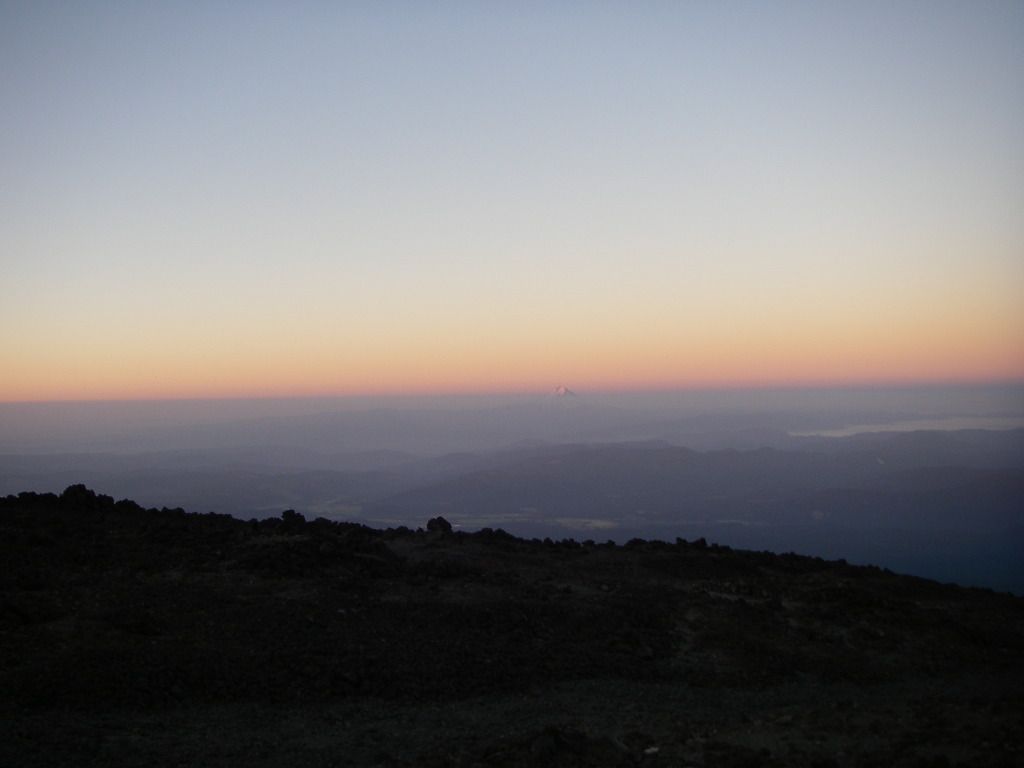 Hood during the sunrise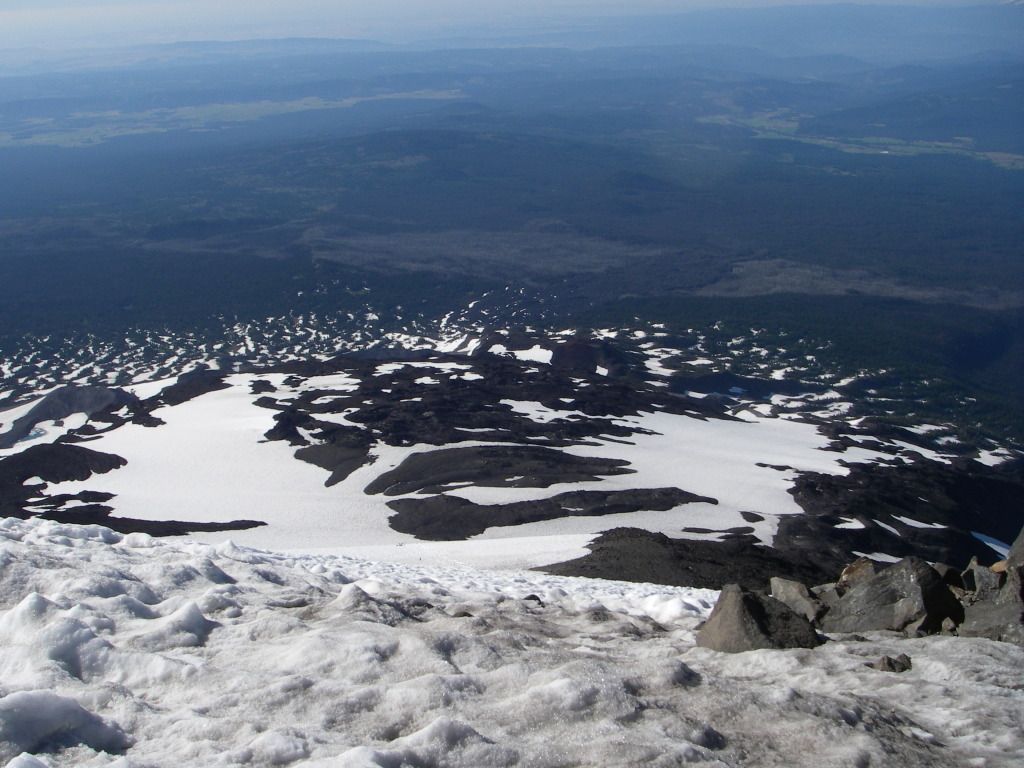 Looking down from Pikers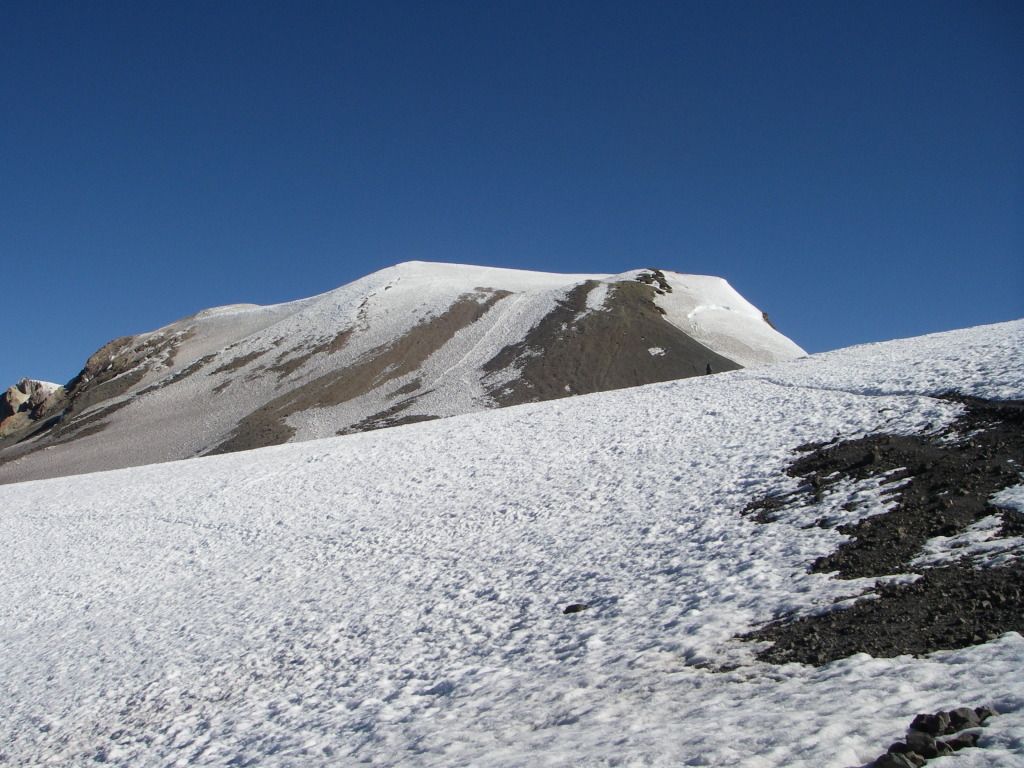 Summit from pikers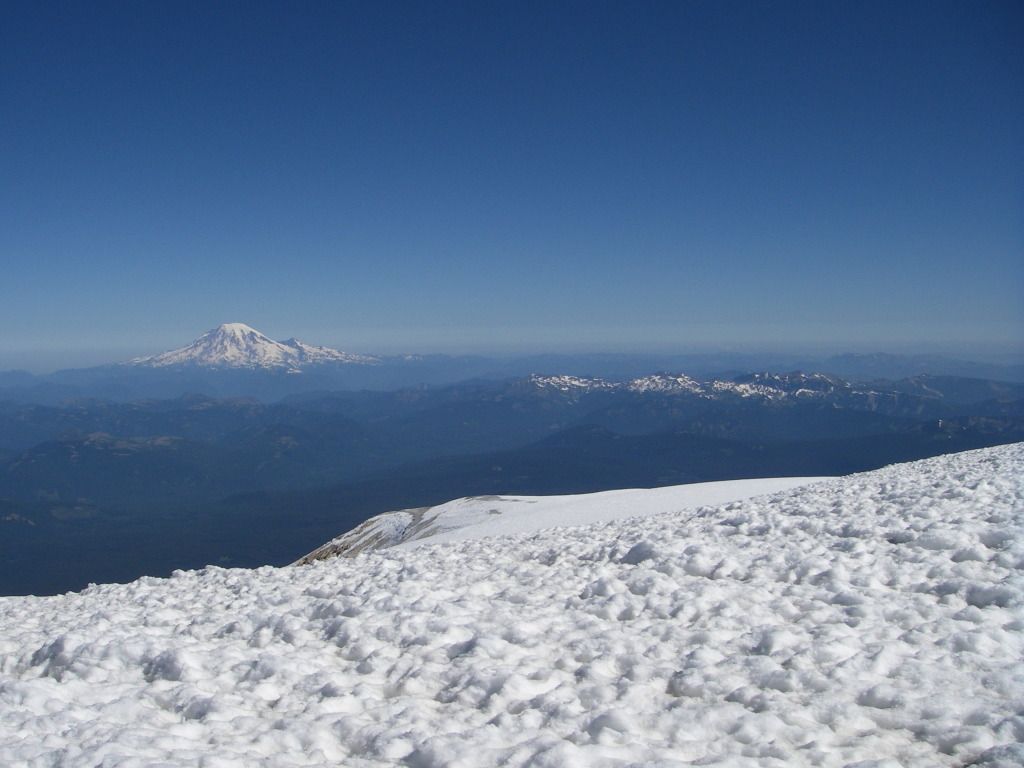 Rainier from the summit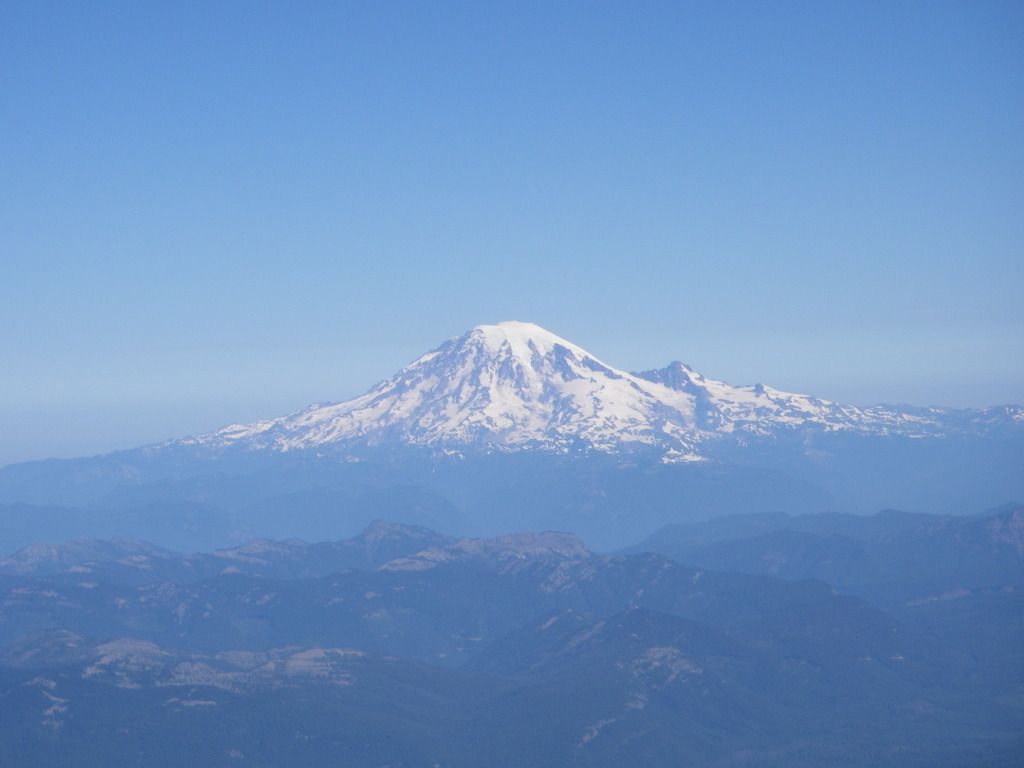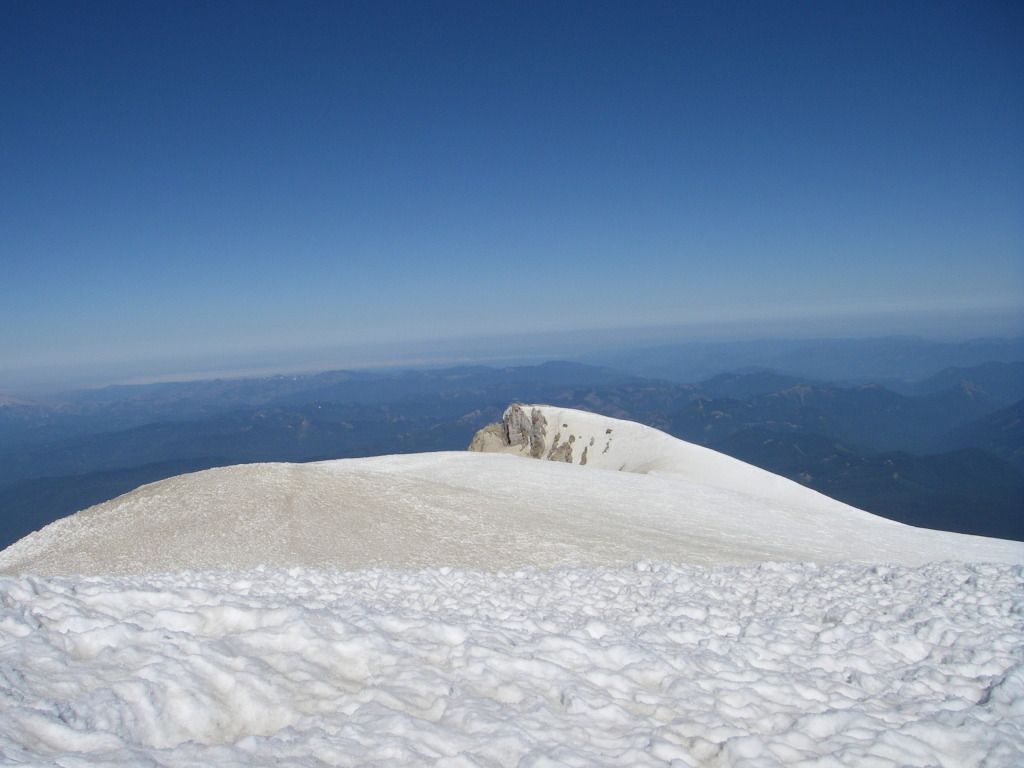 The Pinnacle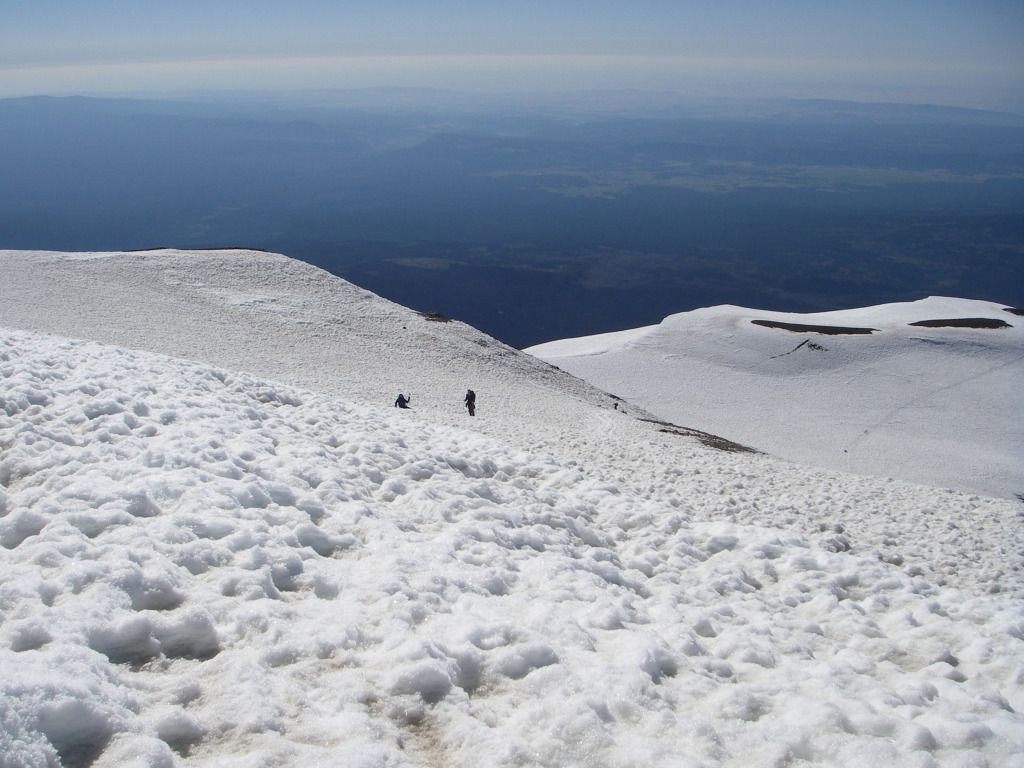 Lucas and Reece coming up to the summit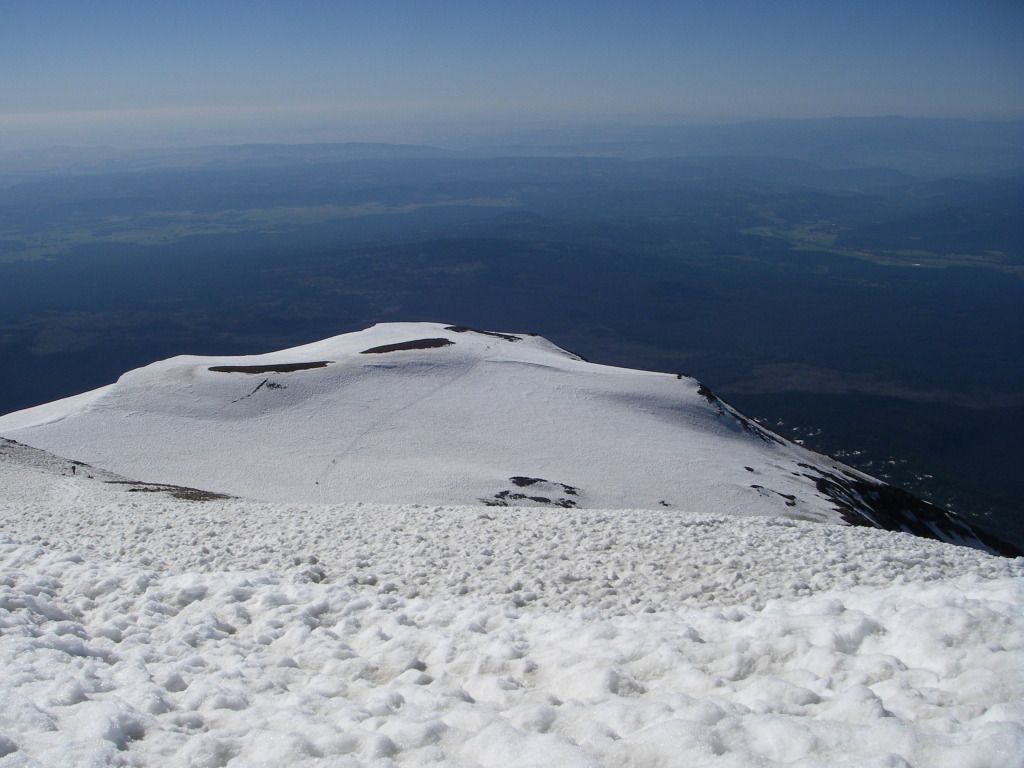 Pikers from the summit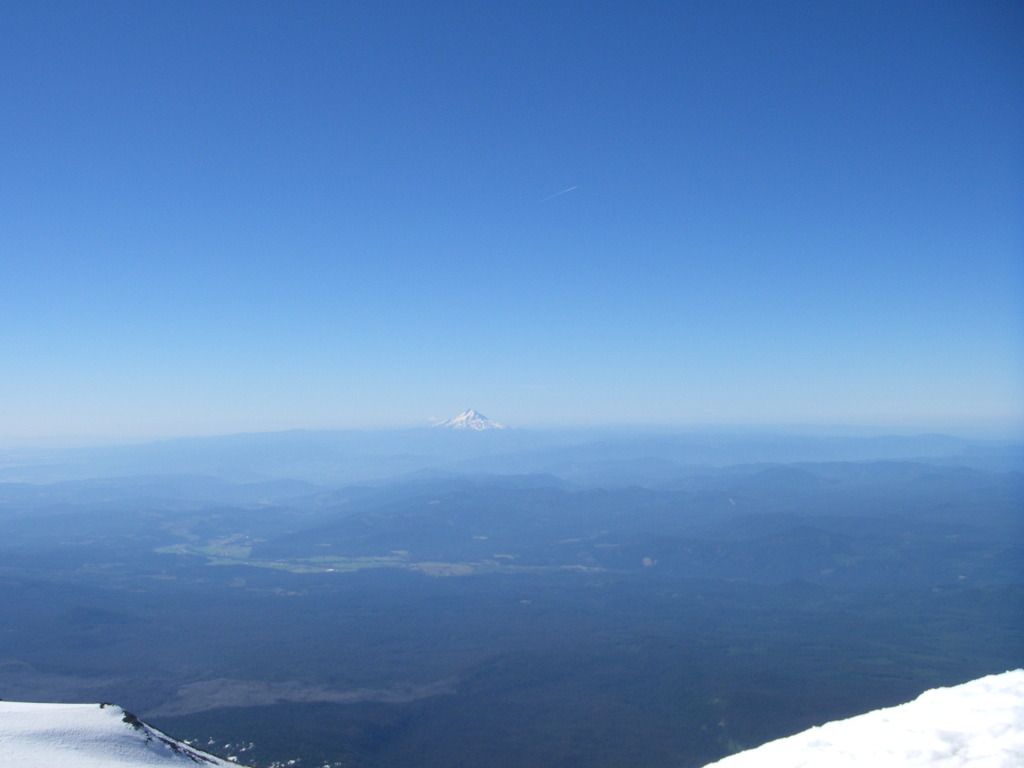 Hood
Top of the Mine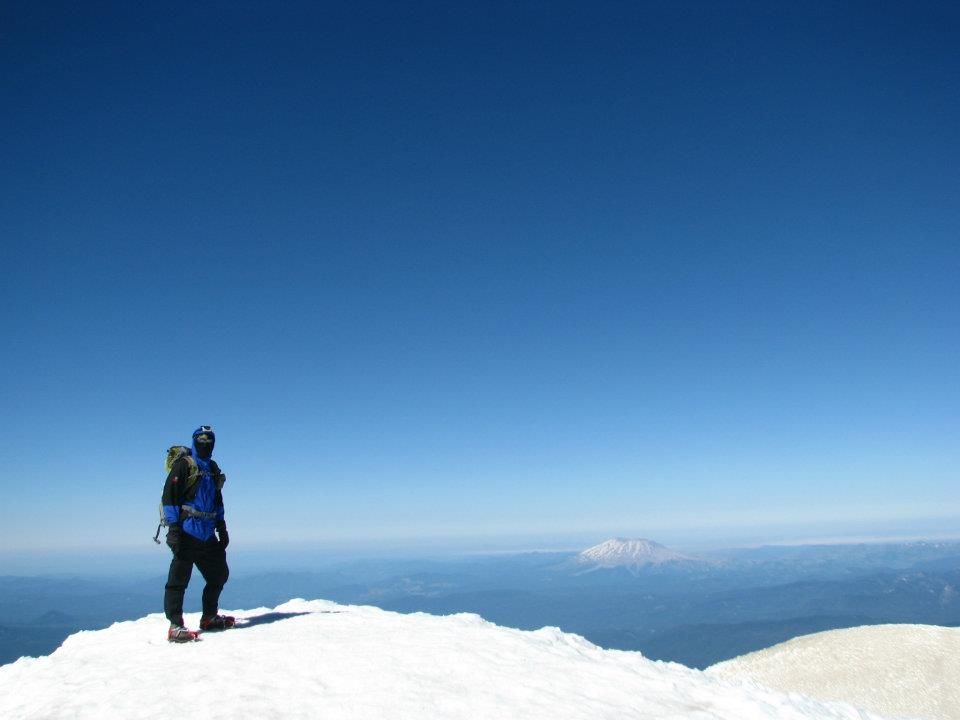 Myself on the summit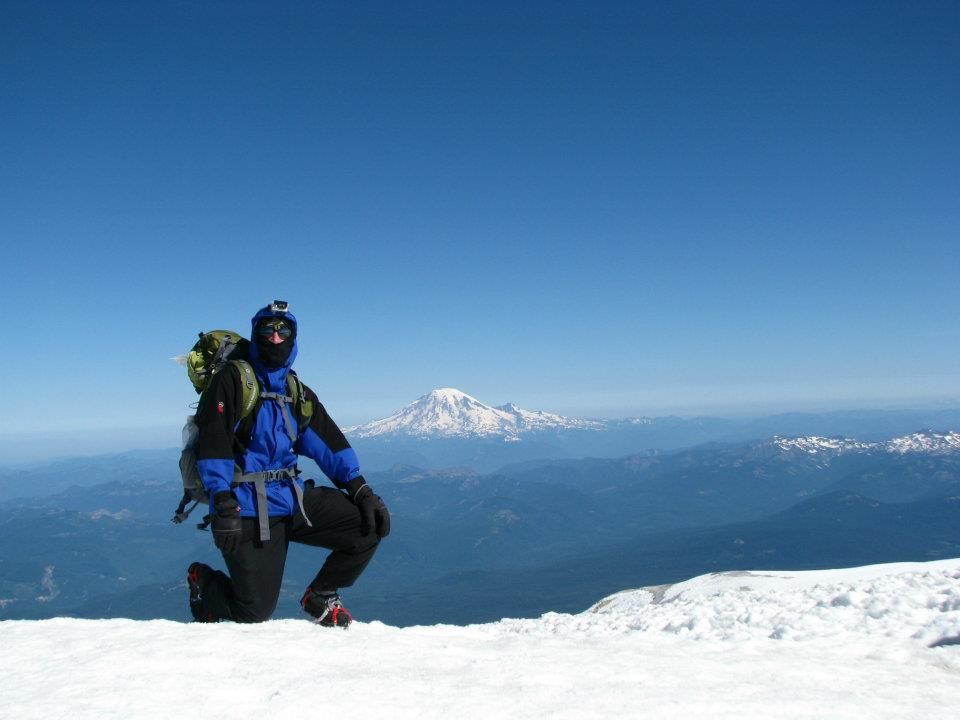 The Castle and the east face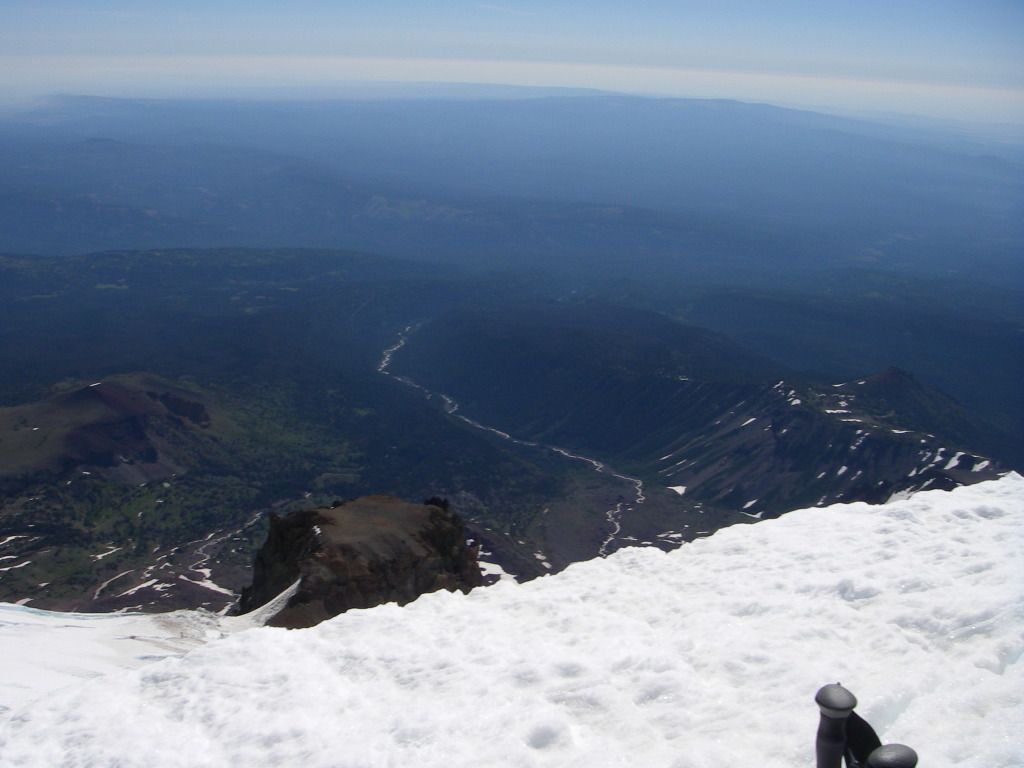 The Castle and Little Mount Adams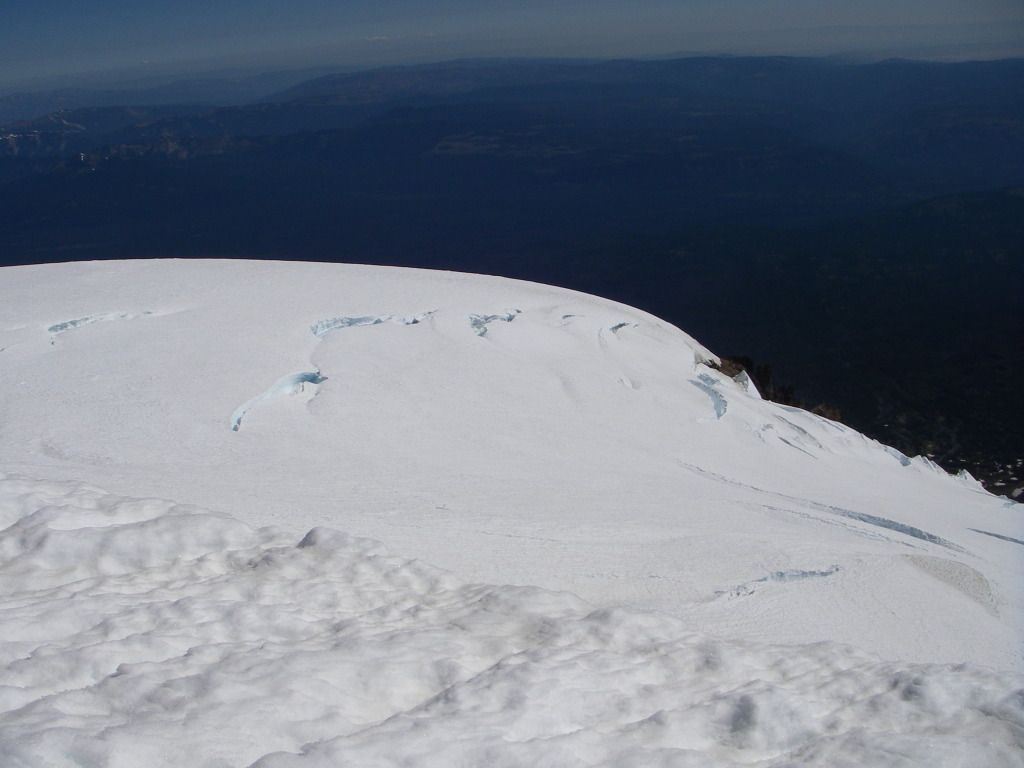 A few of the crevasses on the east side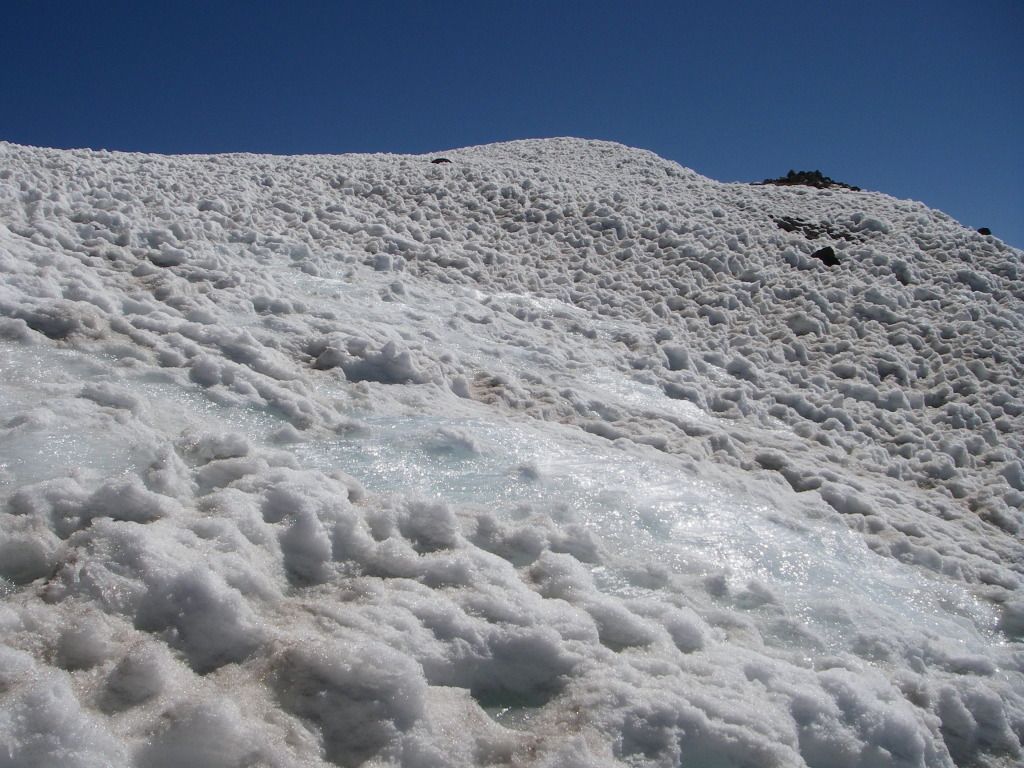 Ice sheet over running water 50 feet below the summit. I was able to refill my water here.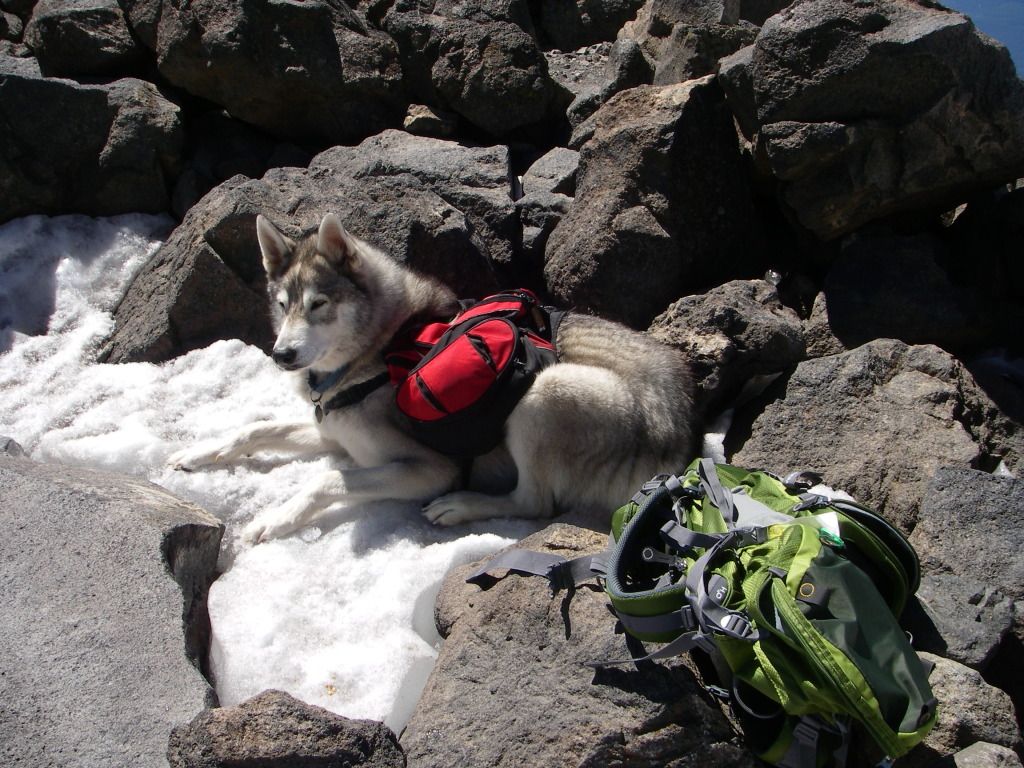 A huge dog which was 65% wolf that we ran into on the summit. My bag next to him is a 65 liter pack. He did not want to go down Pikers so he just laid down. His owner was already heading down and had to come back up and lead it down on a leash.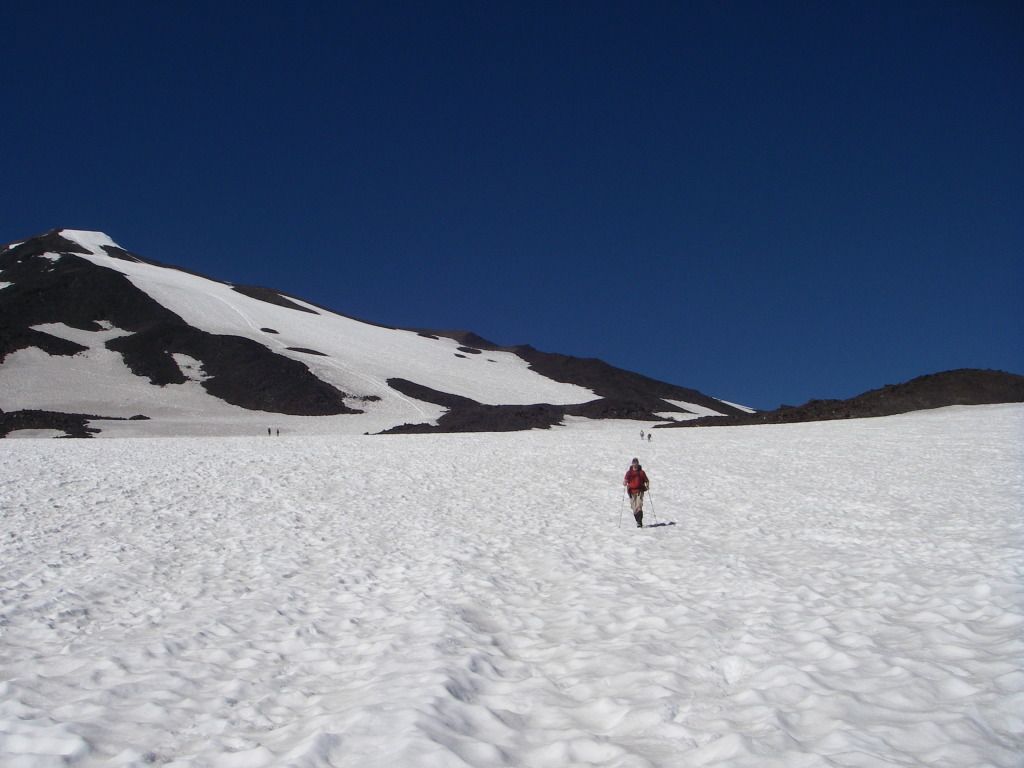 Heading down to the trail head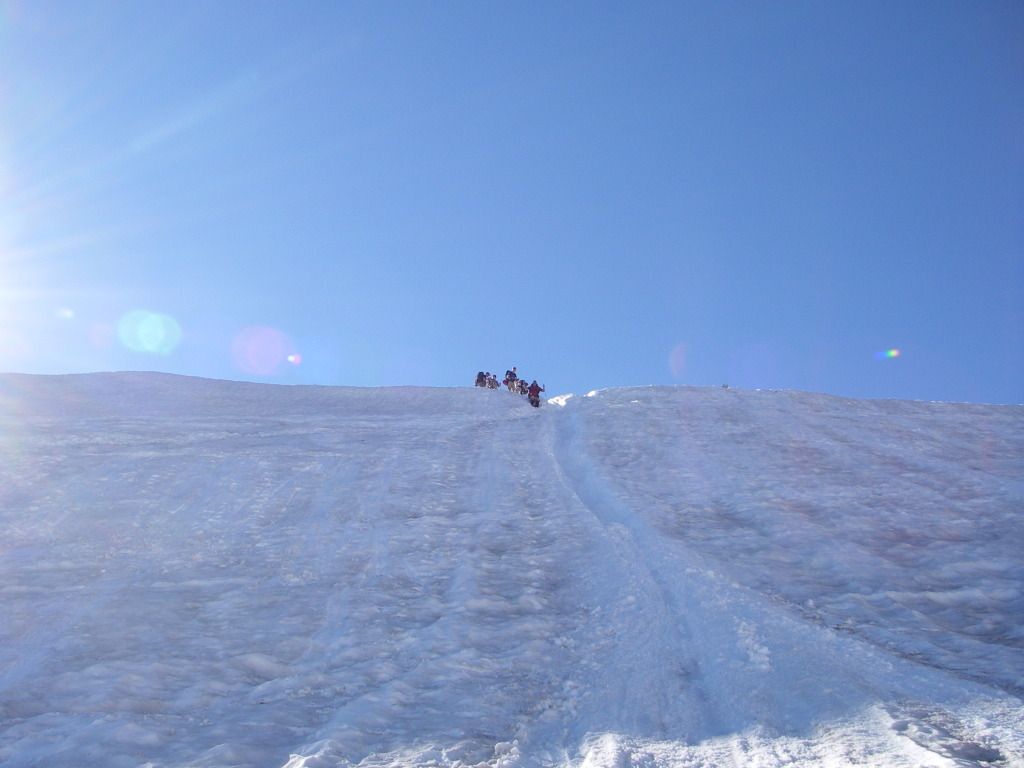 Coming down the Crescent Glacier