We've been hiking in the eastern gorge for the spring flowers and to visit new areas. On Saturday we decided to head to 7 Mile Hill, our first visit.
Parked at the trailhead...........whoops no trail here, so I guess we just parked.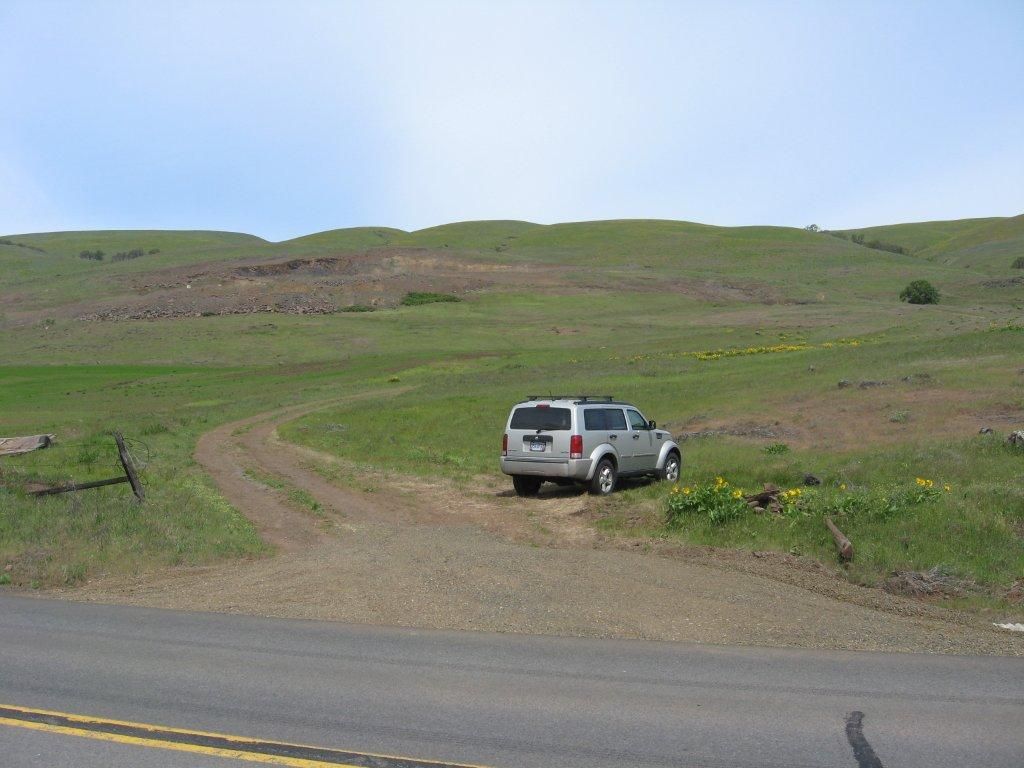 Walked down the road a short way, turned 90 degrees to the right and headed across the field to the eastern fence line.
There were no trails here. So we just made our way up the hill. It's easy to tell which side of the fence is pasture. In the picture there's a cow with it's head sticking through the fence eating grass from "Our" side.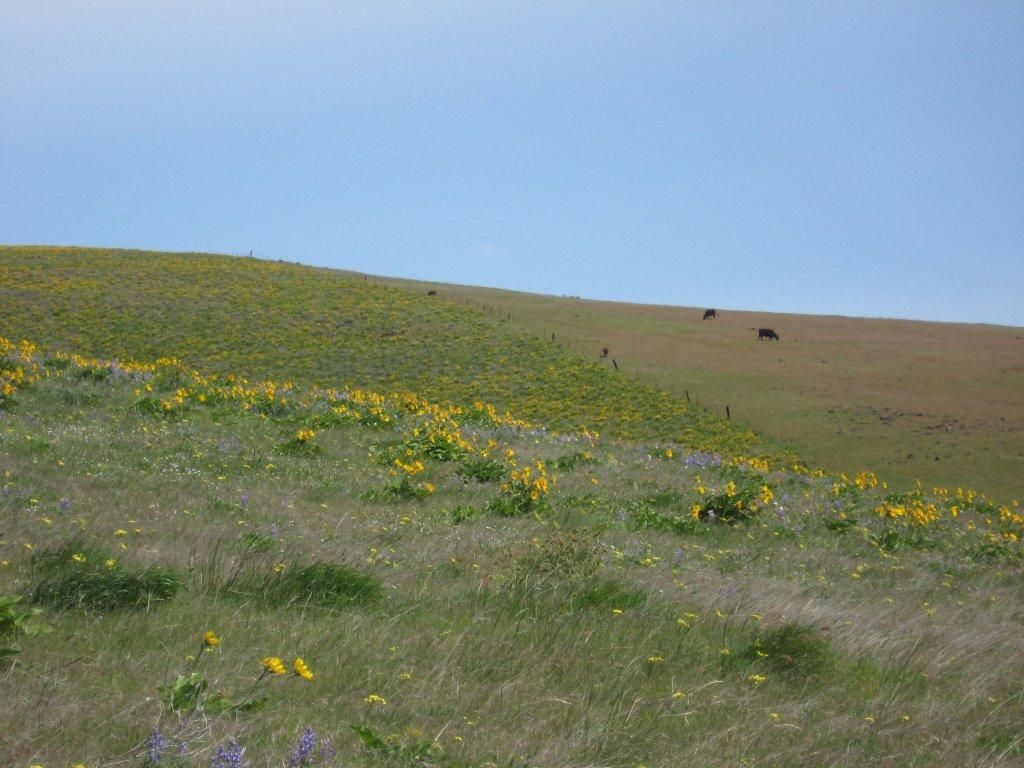 We saw four hikers working their way across the slope. This area looked a little steep. We never met up with them.
This fence runs through the field. It was down in some areas and easy to cross.
Without trails you can pretty much walk in any direction. We didn't want to step on any flowers so making your way through the field walking around and stepping over Balsamroot and Lupine was interesting. We walked a little further uphill but it was in the mid fifties with a 20-30 mph wind and decided to head back to the car.
Balsamroot is a looks little past prime in this area but I'm no flower expert. Guess 85%.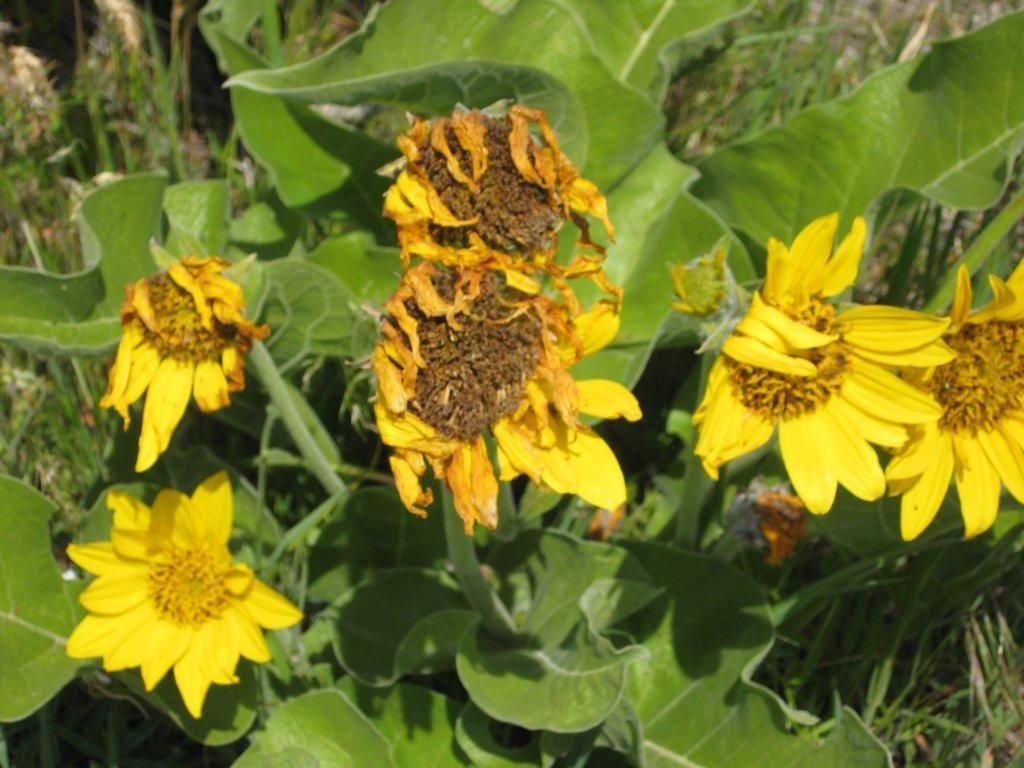 The hawk was just hovering and screeching frequently in the strong wind above us. Ya figure if it was looking for lunch it would try and be quiet but what do I know.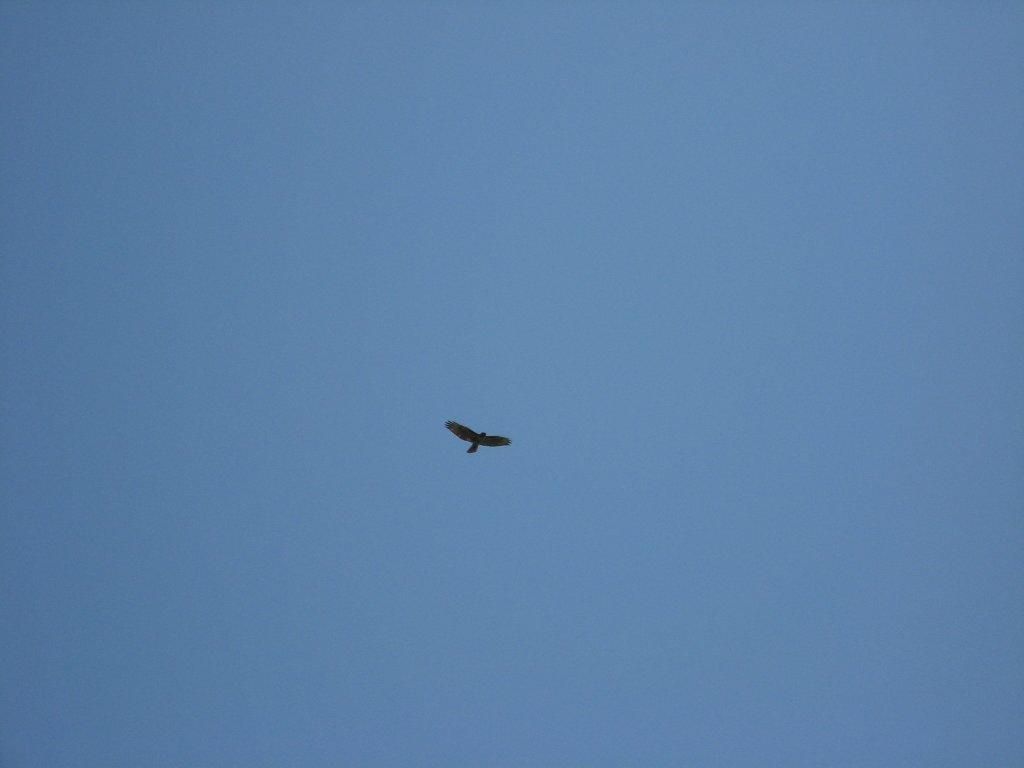 On the way down I happen to look off to my left. There were 6 cows standing perfectly still, not a tail twitching, just staring at us. Gave me the creeps. By the time I took the picture the bull had returned to his grazing. This is a good picture for a thought bubble caption contest. "All that grass and they're not eating any of it." or maybe "Squirrel"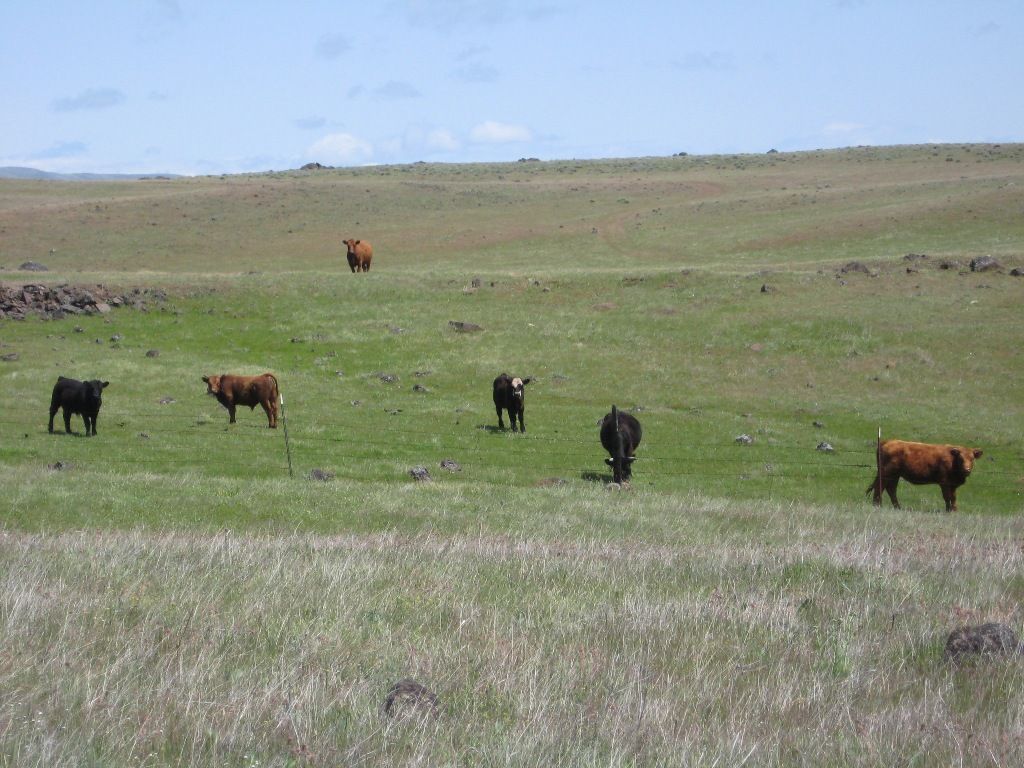 We decide to head over to Rowena Plateau and check out the flowers. Still mid-fifties and very windy but the flowers didn't disappoint.
Lots and lots of Poison Oak near the ponds. I didn't get a picture but when the existing trail passed to close you could see a new path further away allowing for a better buffer.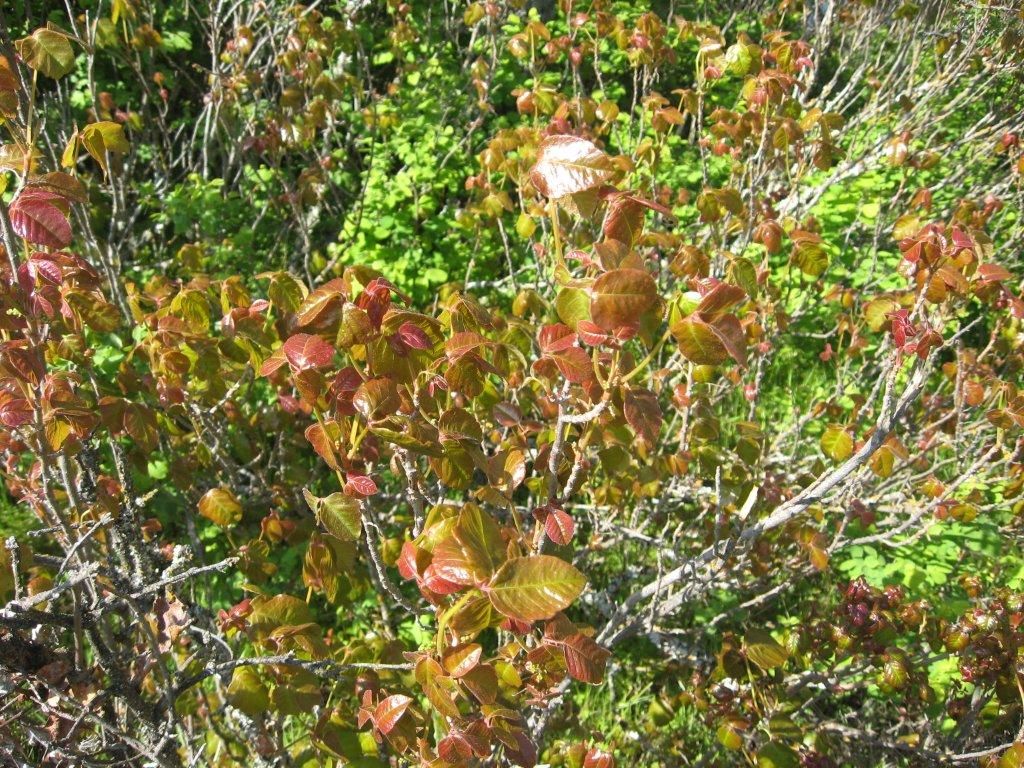 And the view at the end of the day, lots of white tractor trailers heading west on the Washington side. Actually the end of the day was at Brian Pourhouse in Hood River.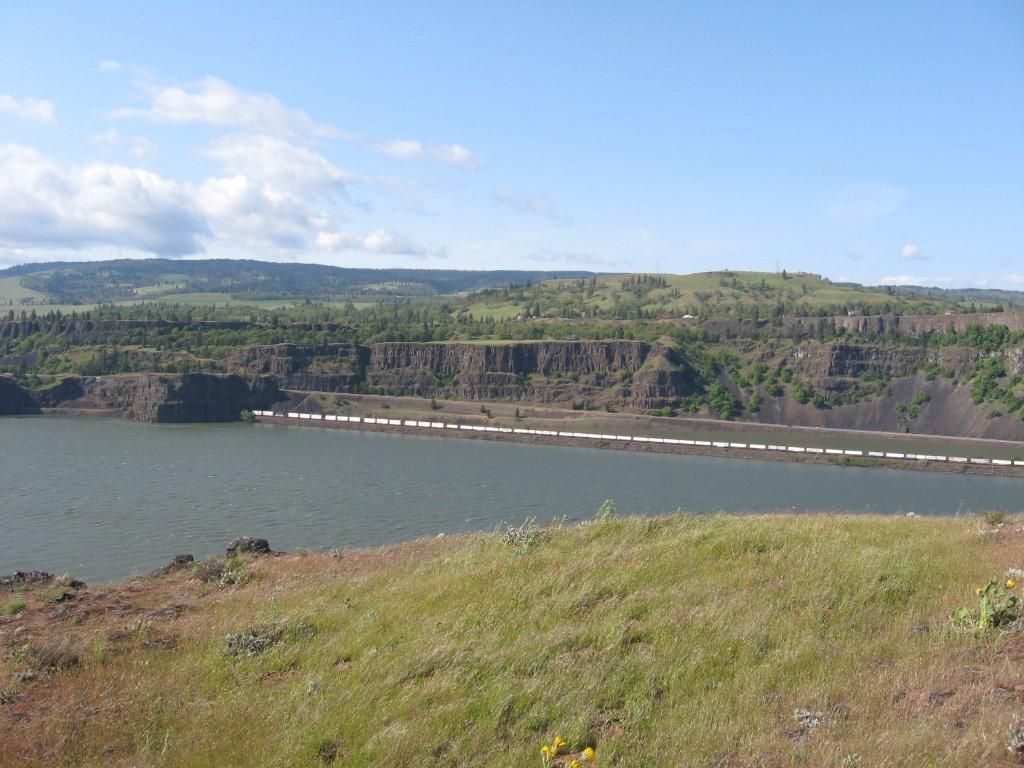 Seven Mile Hill 2.7 miles / 1050 ft.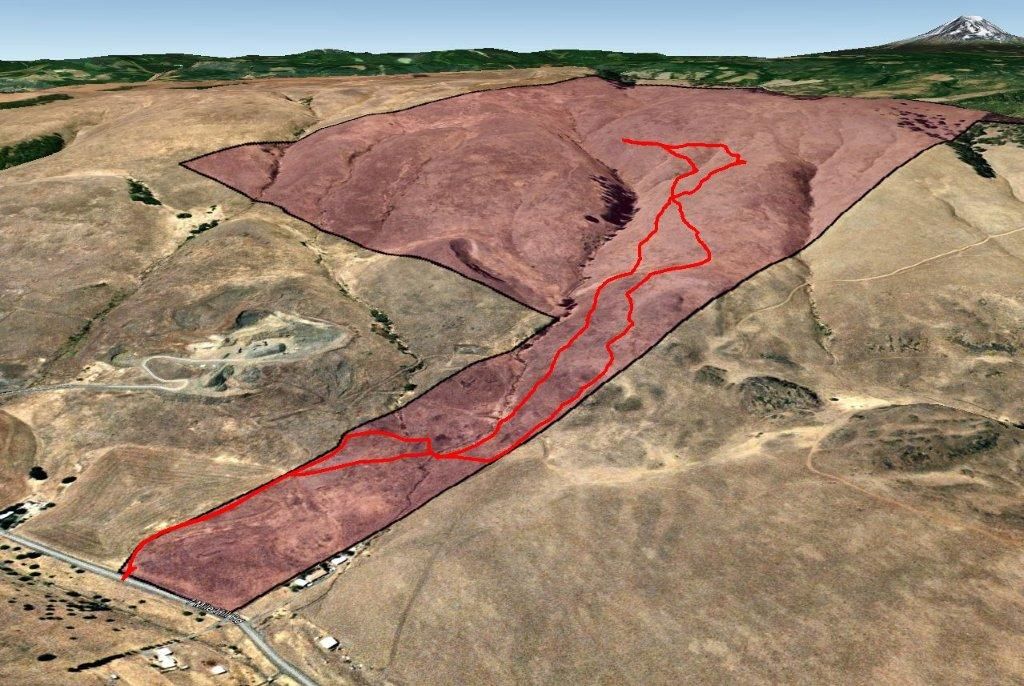 Rowena Plateau 2 miles / 300 ft