April 2nd-3rd 2012
My hiking partner and I have been planning a backpacking trip in the Gorge after we were rejected for a Grand Canyon permit. We're from the Sierra Nevadas, which is usually where we go hiking or backpacking in the summer. Last year we attempted to hike in Sequoia National Park and ended up snowshoeing (quite a hilarious expedition). Because we didn't want the same experience this year, we decided to head up to Oregon and visit my grandparents in Florence, knocking out a trip to Portland and some backpacking in the process.
We came up on the 30th of March and it was pouring rain from Redding to Florence. We were planning on backpacking Deschutes 31st-2nd, but the weather forecast looked ugly. I was upset, as I had been looking forward to hiking this week for months, and not wanting to be wet and miserable for a handful of days I let my grandparents convince us to stay with them on the coast. Honestly, we were spoiled to death so it was far from awful.
We did a couple of day hikes in Cape Perpetua in the rain and wind, which weren't too bad as we got to dry off in Florence with hot chocolate directly after. We continued to check the weather forecast for the Gorge, and since Monday was looking to be dry, we decided to head north for a one-nighter. I'm not sure when I'm going to be back to the Gorge, so we both wanted to see the acclaimed Eagle Creek before we left. We were not disappointed. It was an absolutely gorgeous day.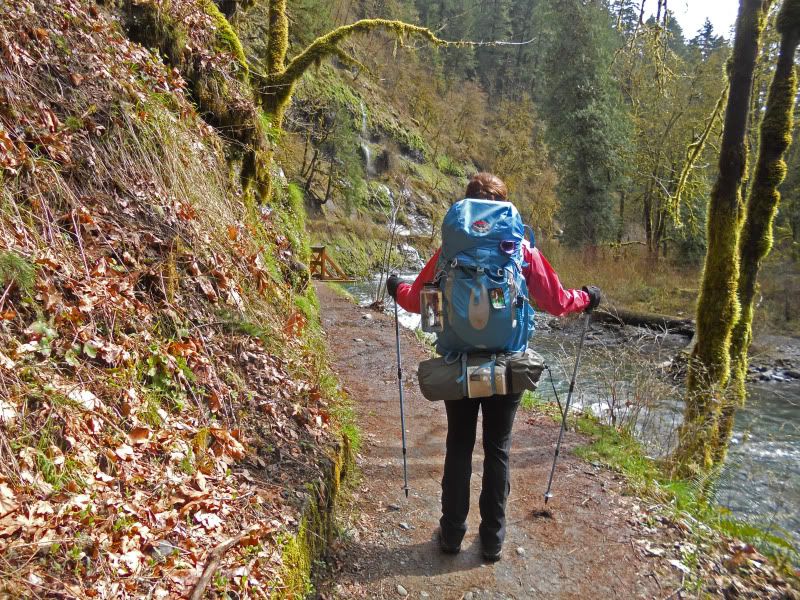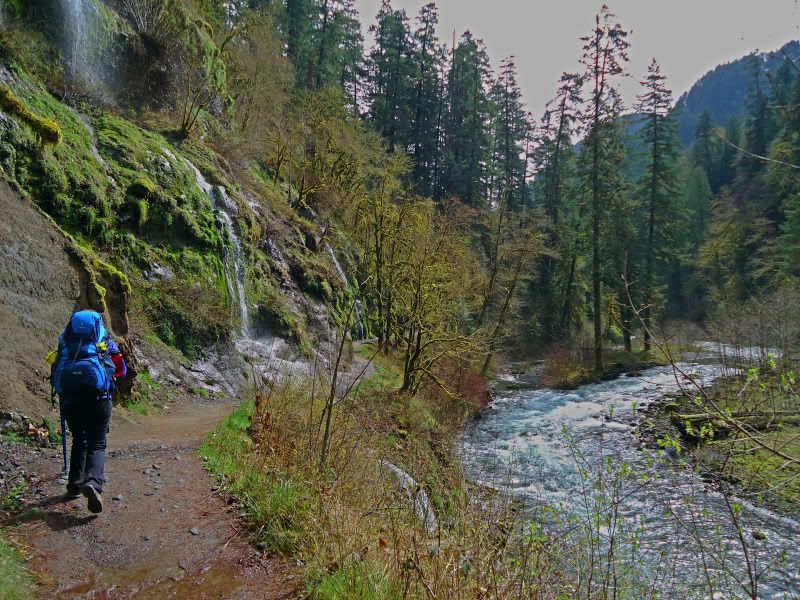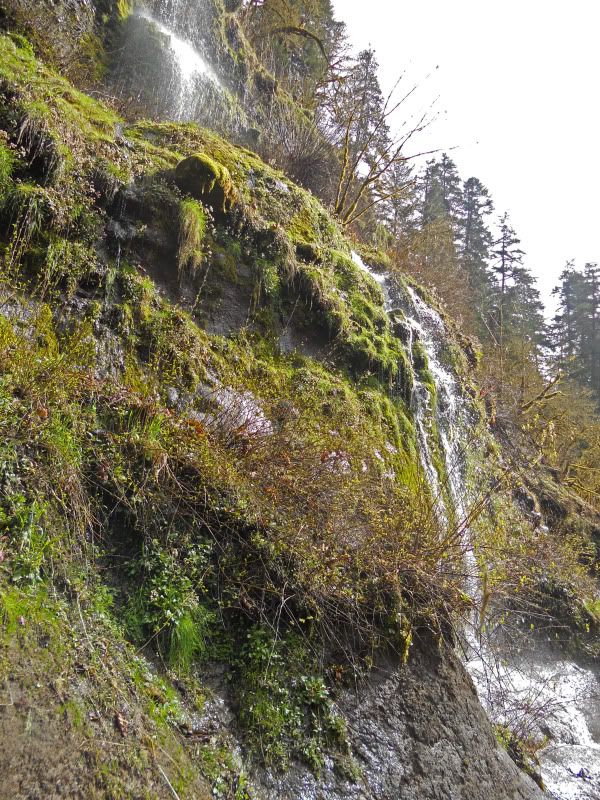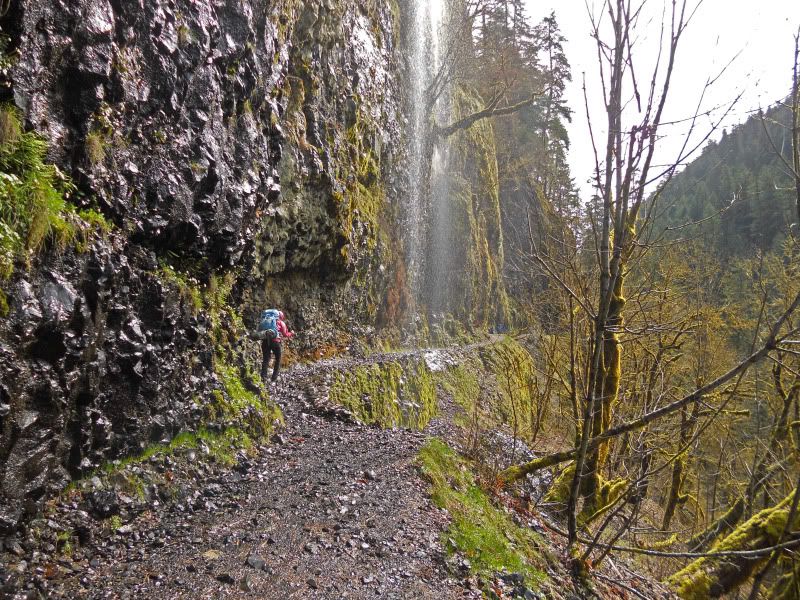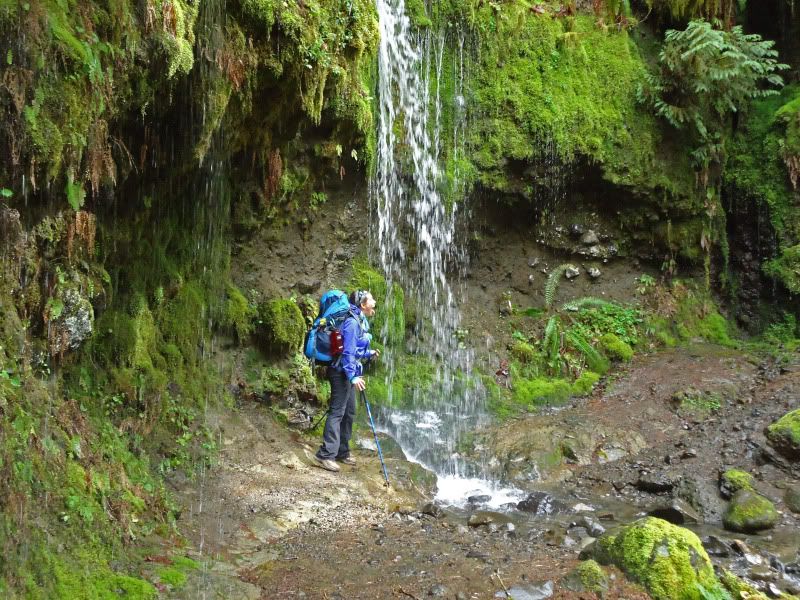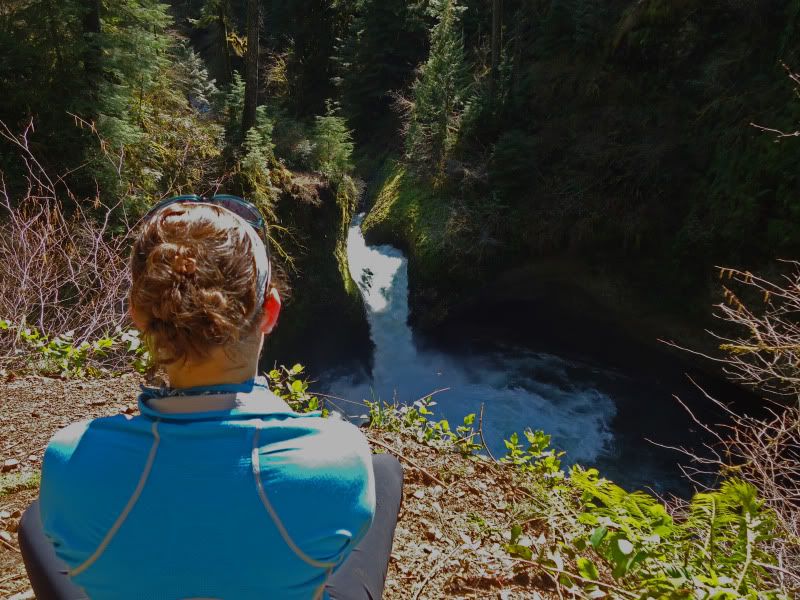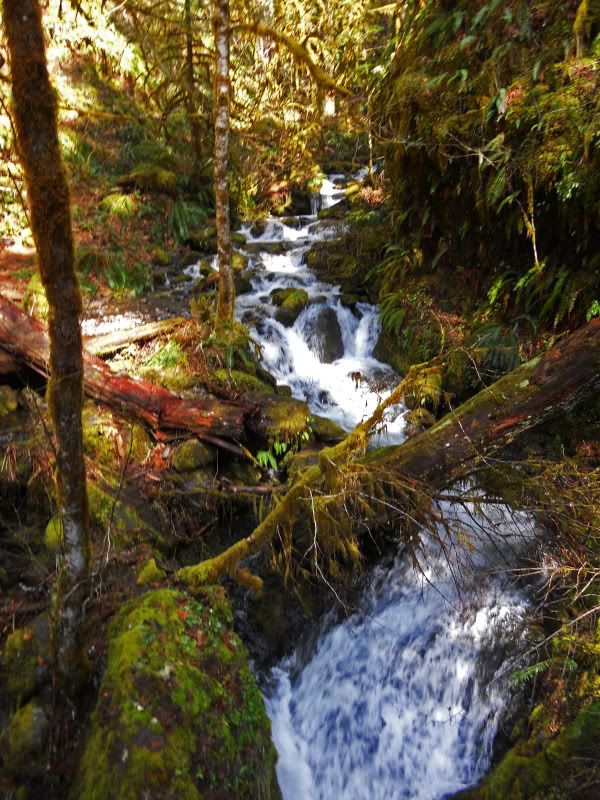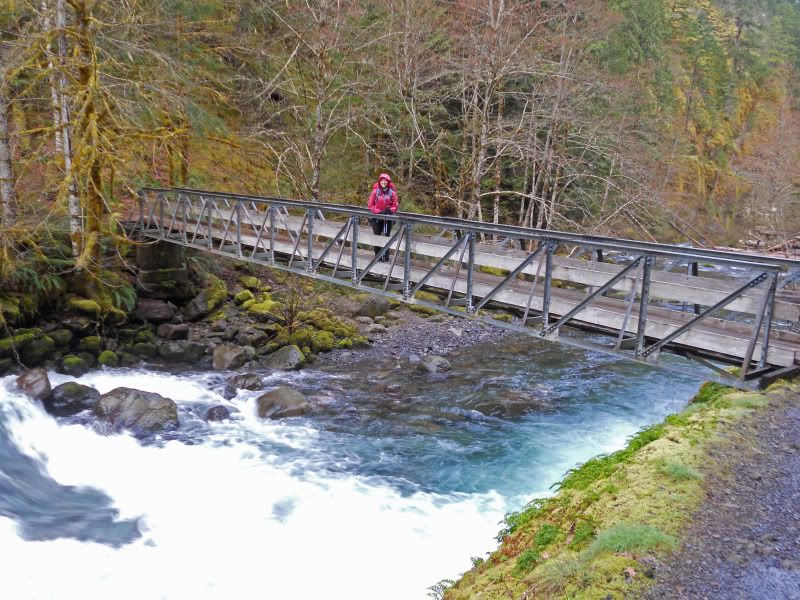 4 1/2 Mile Bridge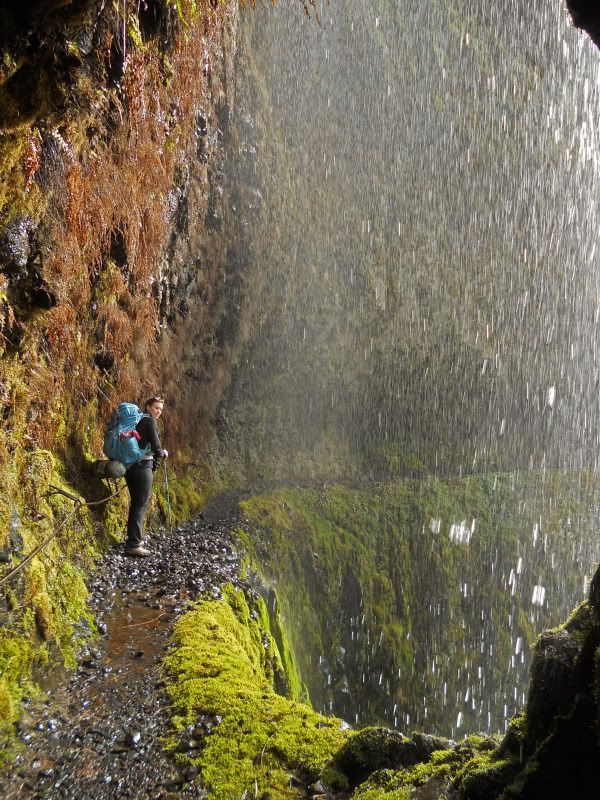 Tunnel Falls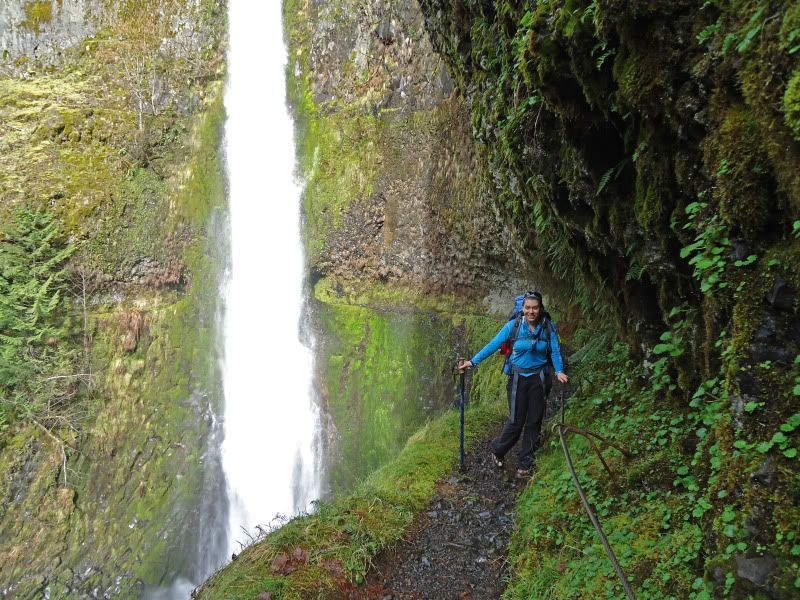 From Tunnel Falls to our campsite was pretty terrifying if I'm to be honest. We lost the railing when the path was still incredibly slick and insanely high. Thinking that it was going to be raining the next morning, I was really nervous about coming back in weather that was anything less than beautiful. We had to also cross a waterfall around this area too, and I can't fathom attempting it without trekking poles. Even though we both had them it was still nerve wracking. I researched this trail and never heard anything about this danger, which seems odd to me.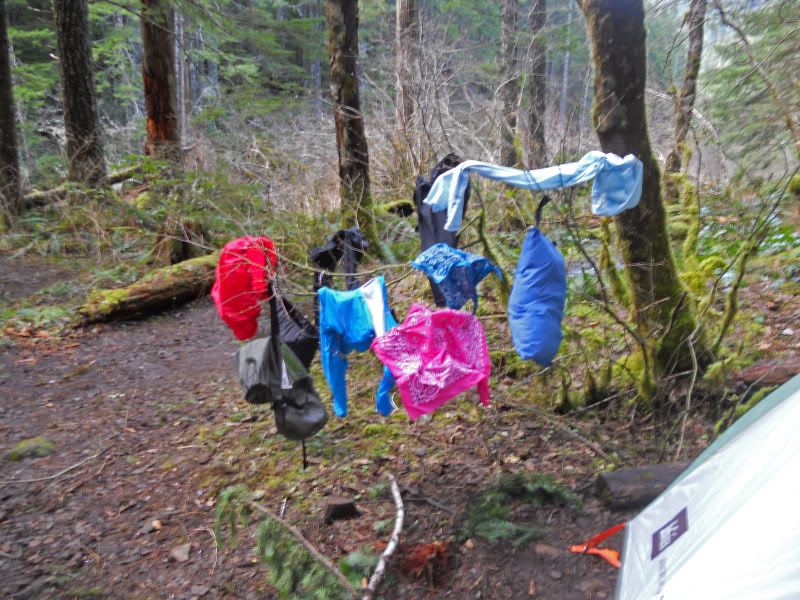 Our clothesline tree!
I'm not positive if we made it to seven and a half mile camp... it didn't seem far enough after Tunnel Falls and there wasn't a marker, but it was a nice enough campsite and close to the most treacherous parts of the trail so we could get them done early in the morning and not have to worry about them later. We hauled butt back to the car the next morning and got back to the trail head the second it started to rain. Very fortunate!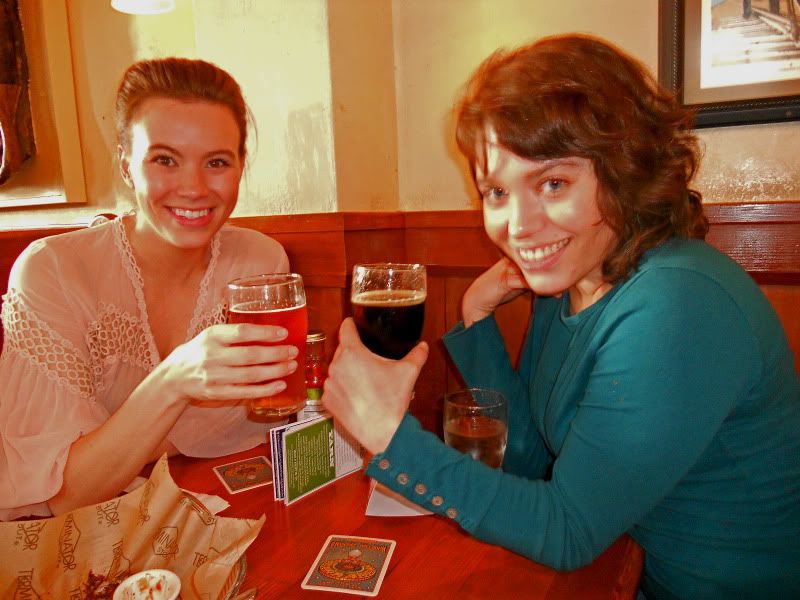 At Edgefield relaxing with brews.