Chatting offline with another PH'er, and noticed that Metlako Falls is incorrectly identified on the USGS map! Check it out: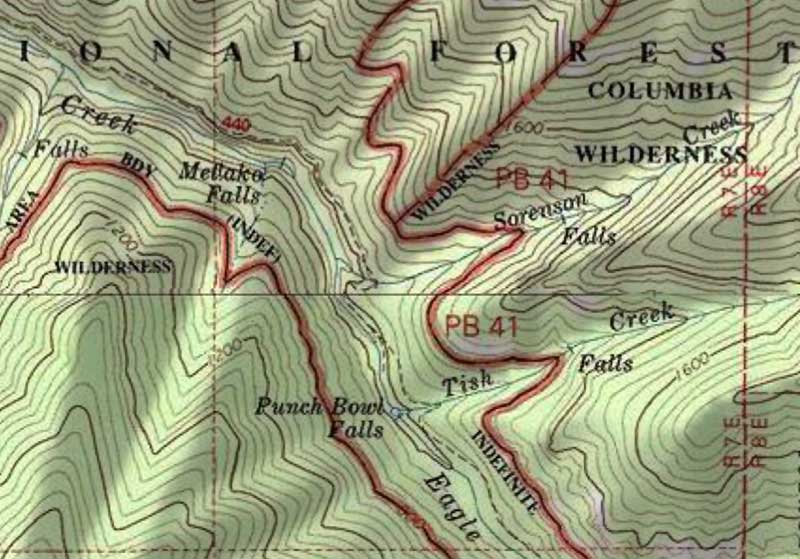 Okay, so maybe this is old news and I've been checked out... but it should be mapped just above the junction (or nearly at the junction) with Sorenson Creek, right? The falls marked "Metlako" is actually the low falls that appears in Jamey's epic winning photo of the lower gorge. Odd that Sorenson Falls isn't even mapped -- it's quite substantial, and year-round, too.
Well, I guess those USGS cartographers are human, too...
-Tom