Howdy PHers! I ran across this map in the Oregonian archives, circa 1923, and was fascinated to see that it was drawn by "Mrs. James Stranahan" of the pioneering Stranahan family: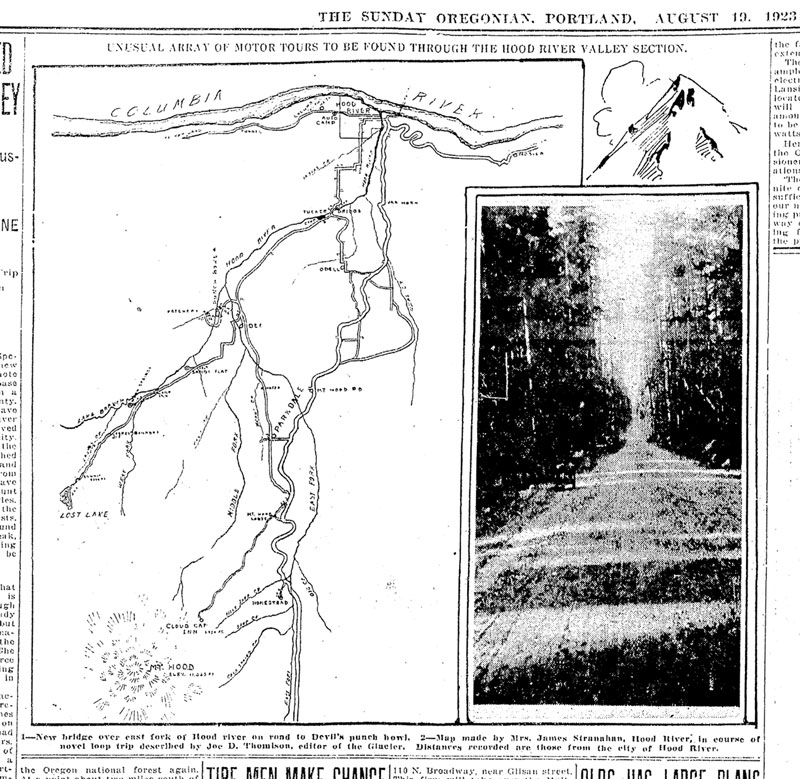 I'm focusing on the area along the Lost Lake Highway, stretching from the mill down of Dee to Lost Lake. I can't make out some of the place names along the way, but so far among the names lost to time is
Sandy Flat
. I'm pretty sure the point labeled just west of where the road leaves the West Fork reads "forest boundary". Also in the area is
Punch Bowl
,
Hatchery
and several mileage ticks along the highway(with distances from Hood River). There was another spot called
Camp Overall
somewhere along the West Fork Hood River, but I don't see it on this map.
So, if you know this area, and have any insights, let me know! Here's a much larger version of the map:
Large Stranahan Map
Thanks!
Tom