Thought I'd start a gallery thread for photo art. I stumbled across this definition of "photo art", so for the purpose of this thread I'll define it as follows:
Photo art is taking a photograph, almost always one I have taken with my camera, and changing it into something else.
To get things rolling, here are a couple of photo art images that I made from photos taken in the past couple days using Photoshop:
2015 Christmas Moon (viewed from our front porch)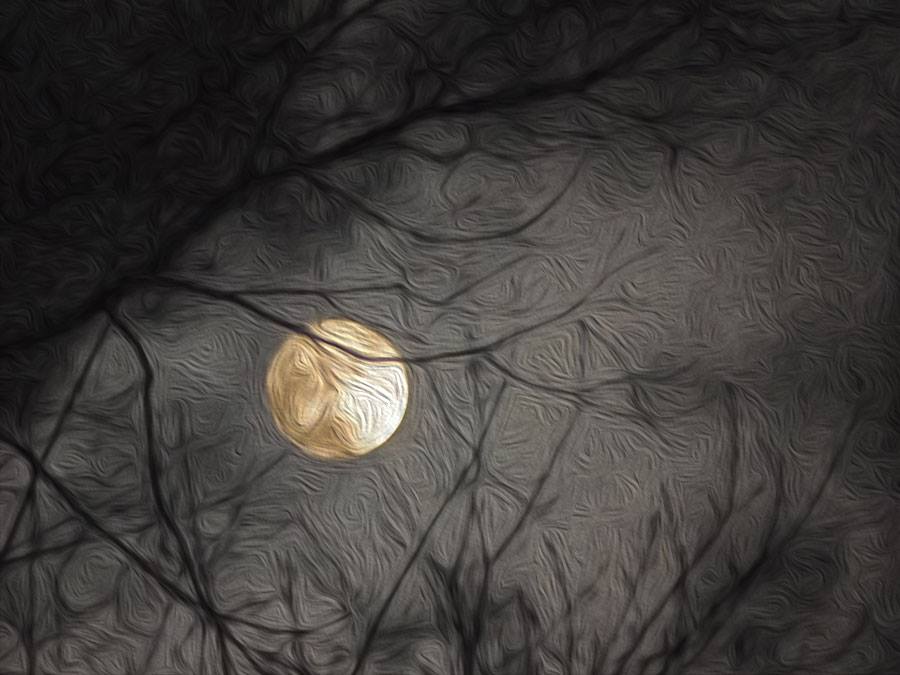 This one I will call "Vincent Van Tamanagogh Falls" for obvious reasons: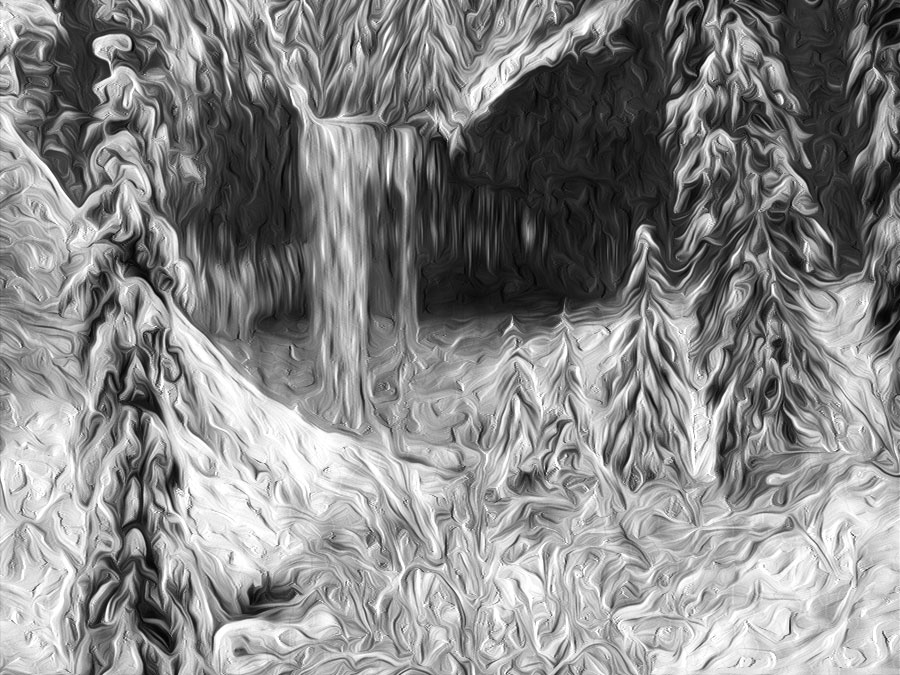 ...and here's an image from a couple of years ago, taken on Mt. Defiance -- I'll call this one "Defiant Dreamscape":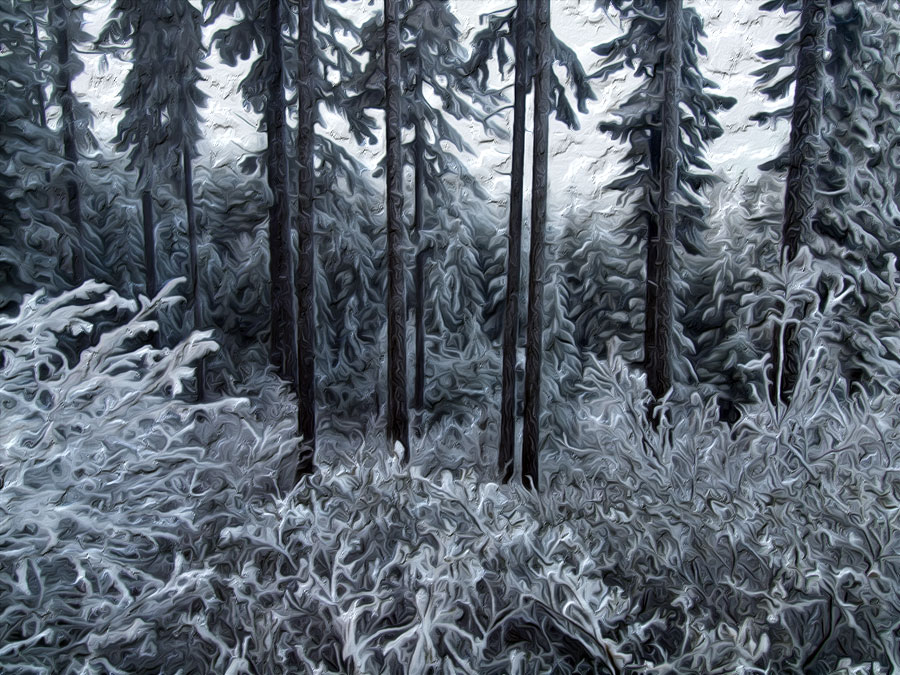 Okay, your turn! Anyone else making their photos into something else..?
Tom