Santa gave me the green light to order a completely new camera kit this year -- basically a complement for my existing DSLR, but lighter on my old bones as a trail camera. It's an Olympus OM-D micro four-thirds format, the newish E-M10 model. I should have it in my hands in a week or two, and possibly soon enough to try taking it along to DC for a trial run, not sure. It's a consumer camera with lots of styling options, but I went for the sentimental and got this version: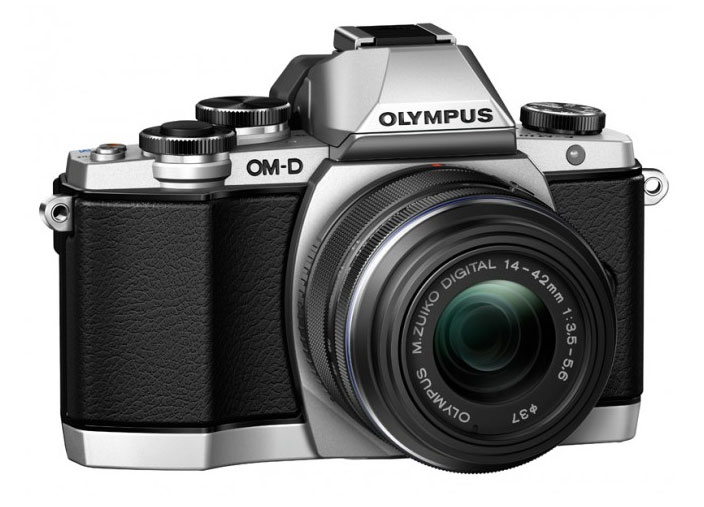 If you've used an old Olympus OM-1, then I don't need to explain why this camera body tugged at my heart strings!
Beyond being (even) lighter and more compact than my Olympus E-620 DSLR, it also has a couple of new features that I've been itching to use: HD video and built-in wifi. I've been getting more interested in video for awhile, but have only experimented with standard definition cameras and very little control over the image quality, so that should be new and challenging.
The wifi sounds gimmicky, but it will allow me to use an Olympus controller app on my phone to pretty much run the entire camera -- which, in turn, means I can shoot video and slow-shutter exposures without touching the camera -- very much looking forward to that, but we'll see if I actually use it. I ran into a shooter over at Rowena last spring who was using an iPad (mounted on his tripod) in this fashion to compose and shoot images, and while my initial reaction was a bit of an eye-roll, I started to see both the convenience and the opportunities that come with not having to keep your eyeball on the viewfinder/monitor (especially as my bones get older..! Those low shots are killers..!)
The only downer is that I really can't justify the pro-quality lenses for this camera -- something I indulged in for my DSLR. The reviews are very good for the pair of kit lenses that come with the body in the package I bought, so I'm hoping that I won't be disappointed. I'll also have to adjust to a 14mm wide as my widest lens... after enjoying 11mm for many years.
That's what I know for now, and I'll post some images once I've given it a test drive.
Say... turns out I was a GOOD BOY this year..! I'll be damned..! Thanks, Santa!
Tom