With overcast skies forecast for the day, I decided to see if Gnat Creek Falls near Astoria was possible to get a look at. Access to Gnat Creek is off of Shingle Mill Rd, a few miles past Wauna on hwy 30. About halfway there, it started to rain, which meant I was in for another soaking bushwack. All-well, this is Oregon!
Using satelite images, I made my way up the forest roads til I got to a gate 0.9 miles from the top of the box canyon where the falls are. Just a few minutes before 5am I headed out. In no time I could hear the falls through the insanely thick brush. I ended up just pushing through the brush that was twice my height til I could see the creek, and the upper falls. They were a beaut'. Definitely in the 100 ft range, but not over that.
I had read that there was two more 'major' tiers somewhere below this one, so I headed down. The going was extremely slow in this canyon, as the brush is quite thick and the hill is very steep and slick. Maybe 100 feet downstream was a ~15ft cascade. I snapped a shot in-case it was one of the so-called tiers.. Thankfully not!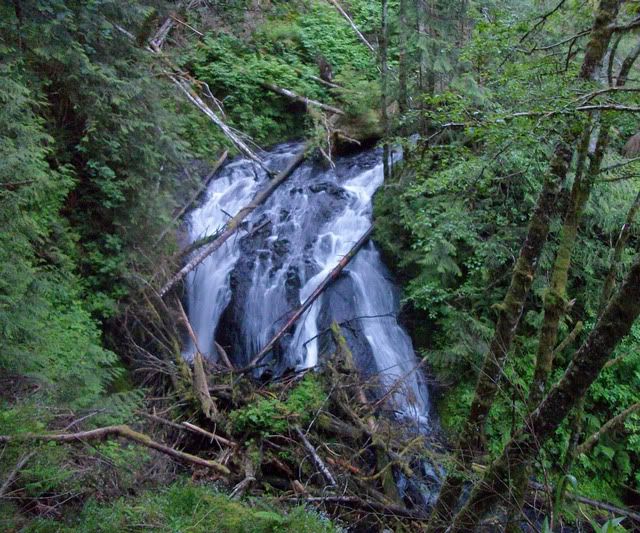 Now, maybe 200 ft downstream I could see a major horizon line in the creek. I made my way down to it and realized it was quite tall. After 15 minutes of making my way down the cliff/hill, it came into view. 60 ft range was my guess.
A log made a nice bridge for which to take my shot on. To the left would be the falls shown above, and just to the right is the third tier.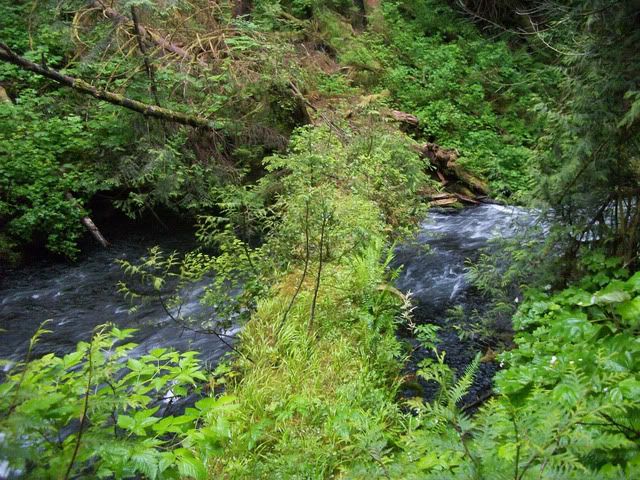 Just downstream of the log was the third tier. This one was only 35 ft tall but still cool.
From here the creek flattens out and heads northwest.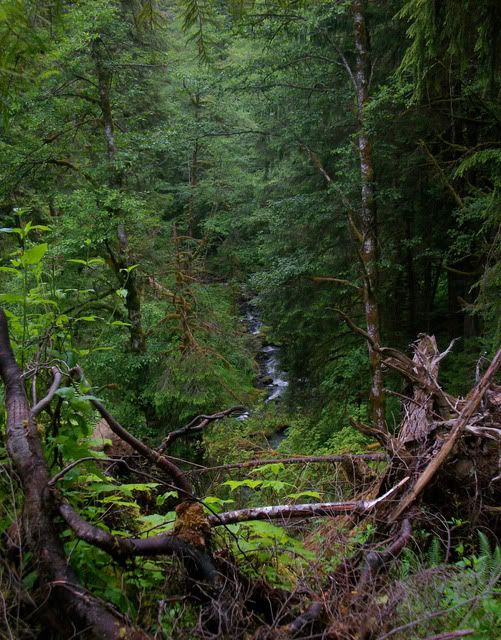 On the hike out, the views of the Columbia River from the old roadbed were quite nice.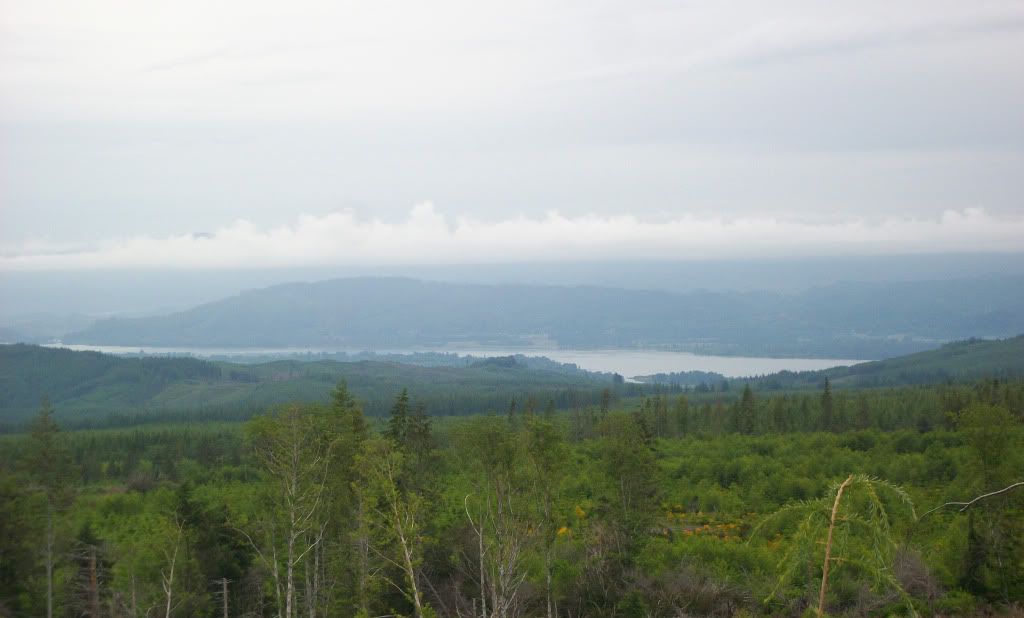 Well, Gnat Creek lived up to its name in the falls category, and the nasty bushwacking conditions stated by others. All in all I was back to the truck in 3 hours 15 minutes, soaked but satisfied.