Crossposting this, but yesterday I headed up the Table Rock Fork of the Molalla on 7010 and crossed over into the Collawash drainage. In the Molalla drainage, I stopped to hike a mile up lost creek on a scenic old road to investigate a spot on the aerial image.
Had a view of Table Rock behind me:
Wash Creek Butte ahead loomed large. There was alot of old growth in the Lost Creek canyon.
Once I reached the spot on my iPhone GPS, I found the spot... Much smaller then hoped for. But atleast now I know
Next headed back down to the car. Lost Creek Canyon was very scenic. Once at the car, I headed over the divide hoping to not encounter a fallen tree or slide.
Got a view of Jefferson: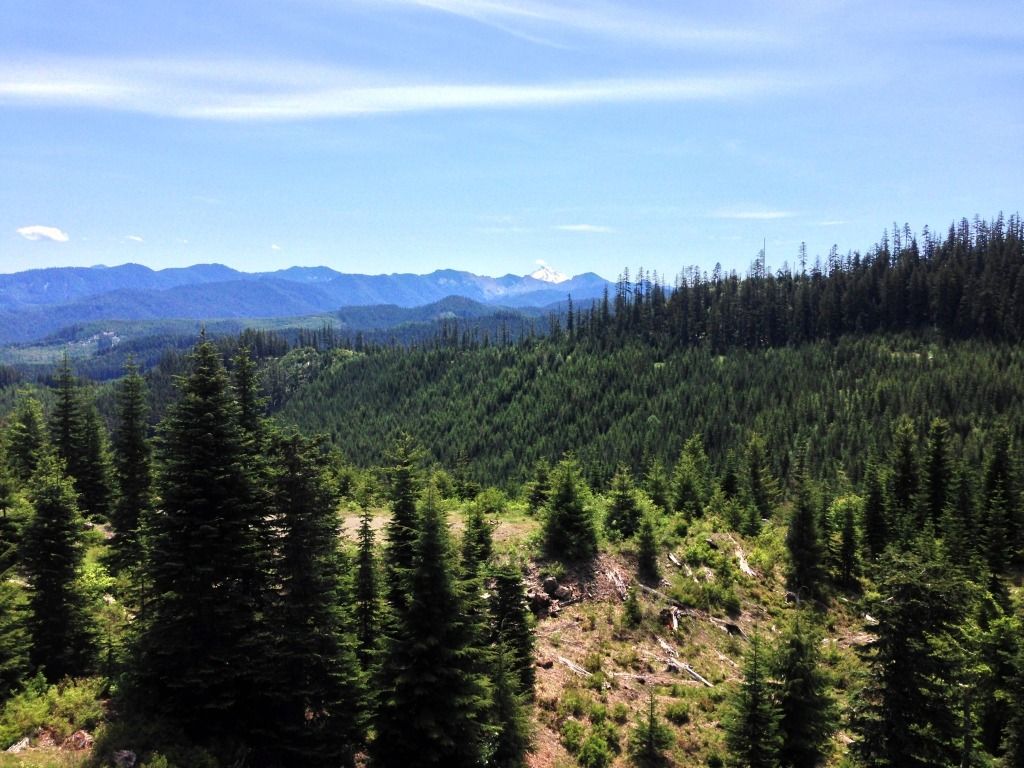 I did encounter several slides that had been made passable
I reached the 160 Spur up Stroupe Creek and started driving up it. Very seldomly used road.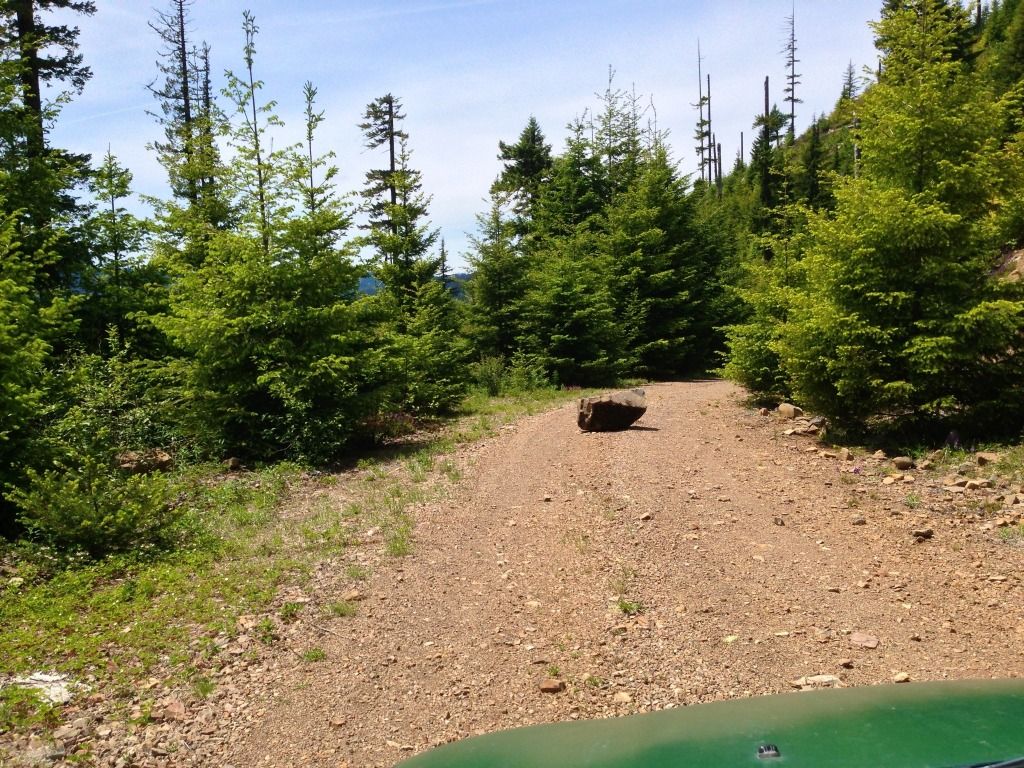 Encountered a big tree across the road and had to park. Turned out I could hear the rumored waterfall right from where I parked.
As I headed down the hill to the falls, I stumbled upon a segment of the historic South Fork Mountain trail that used to run from near Estacada to Bagby Hot Springs. This trail used to be the primary access to this once vast wilderness.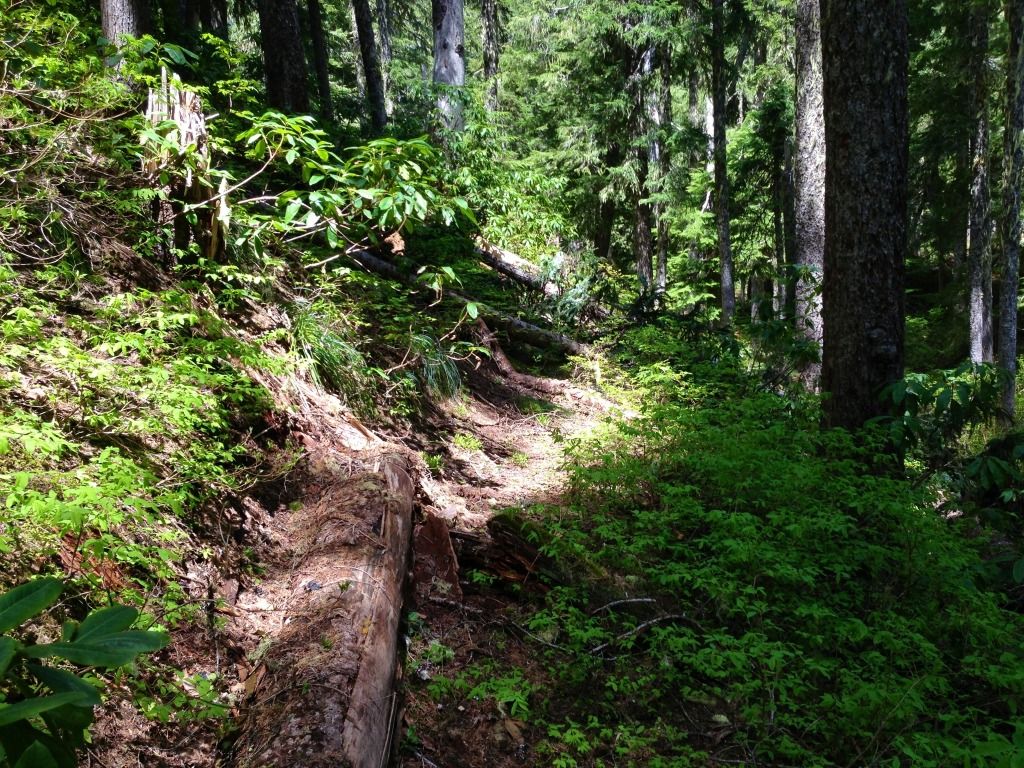 The falls were once again small, maybe 12 ft.. Still nice being out in the woods.
One thing about chasing rumored waterfalls is they can turn out to be small.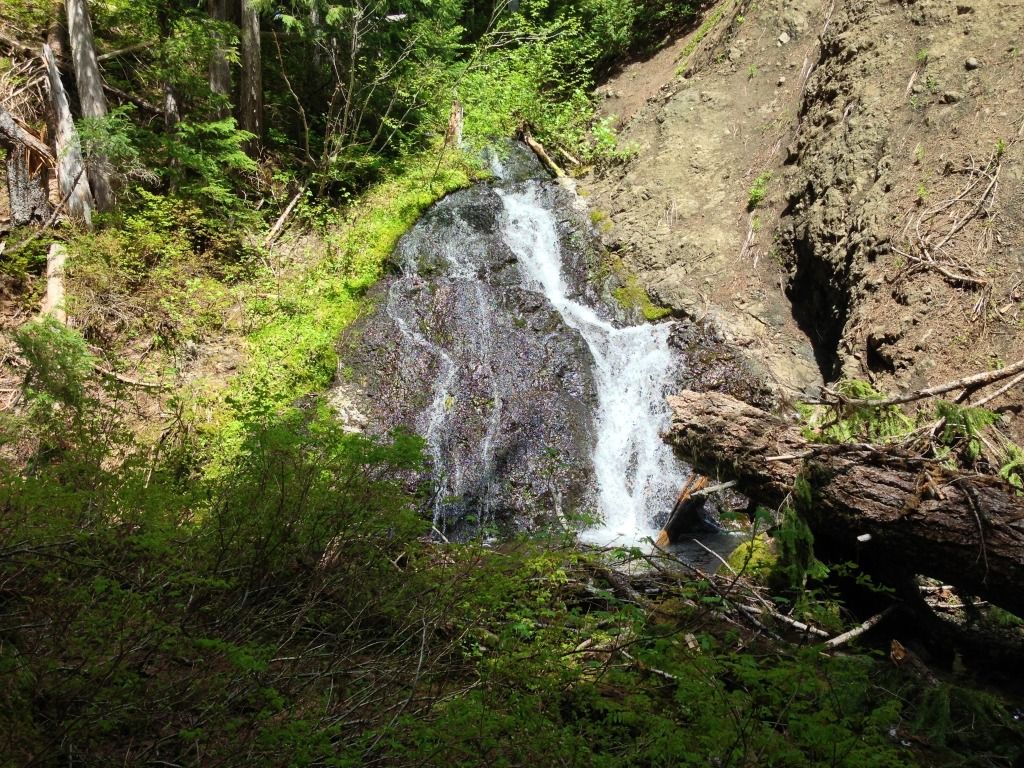 Back on the trail grade, I cleared it some, and took a pano of the trail and falls. Obviously this used to be a sight along the trail. Cool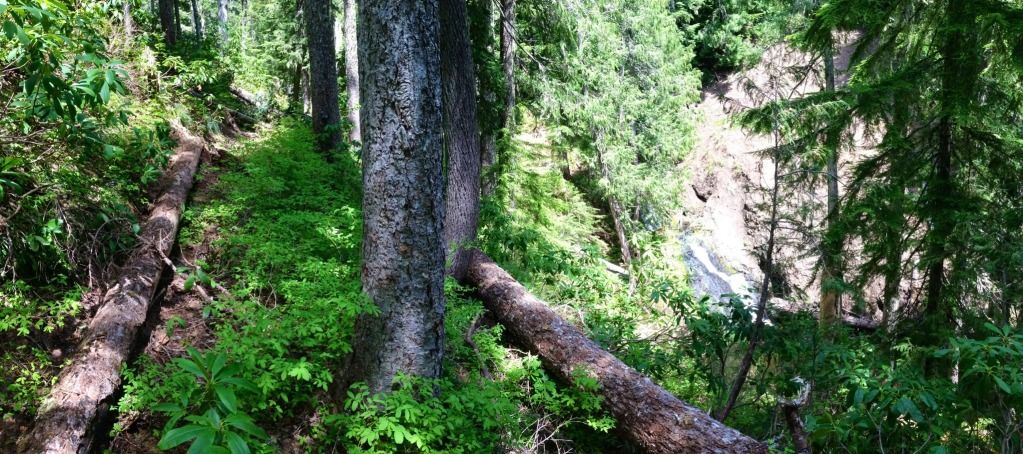 Next stop was Hugh Creek, struck out again. Stumbled onto this old trail grade leading out of the creek gulley and up around the hill. Too defined to be an elk trail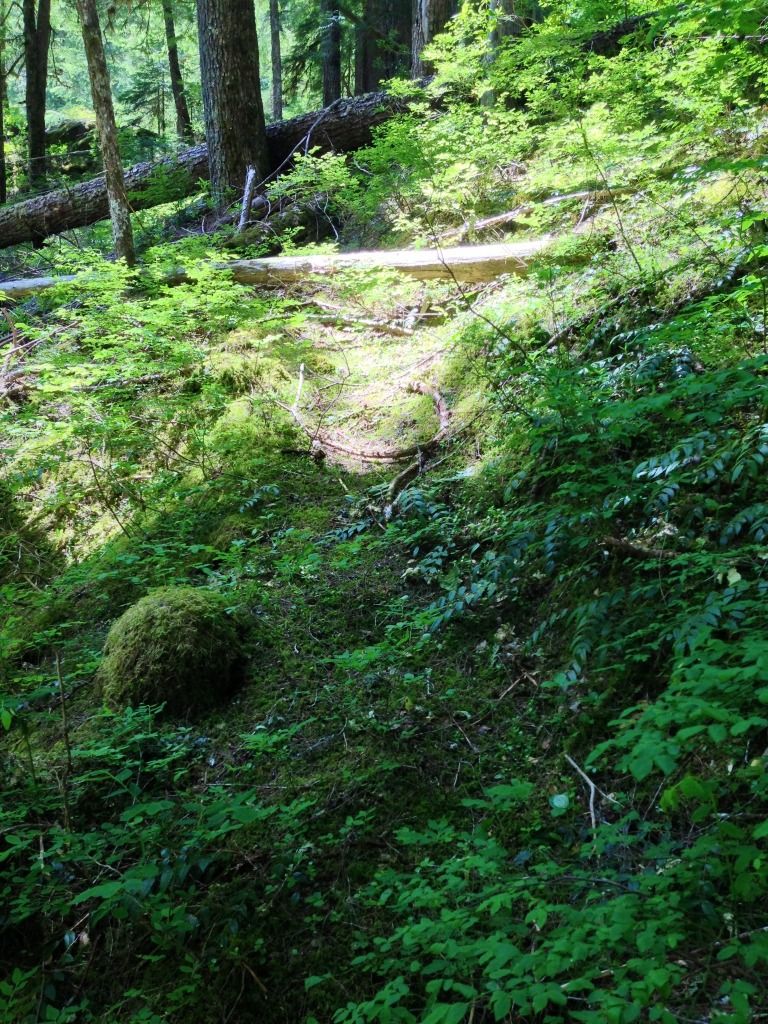 Now around the corner to Nohorn Creek that had a waterfall that the legend Pete Giordano found a while back.
Wasn't hard to find, and was very neat. Highlight of the day. Had to cross the creek above the falls, and hike downstream to a gulley to access the base.
Nohorn Creek Falls, 13 ft tall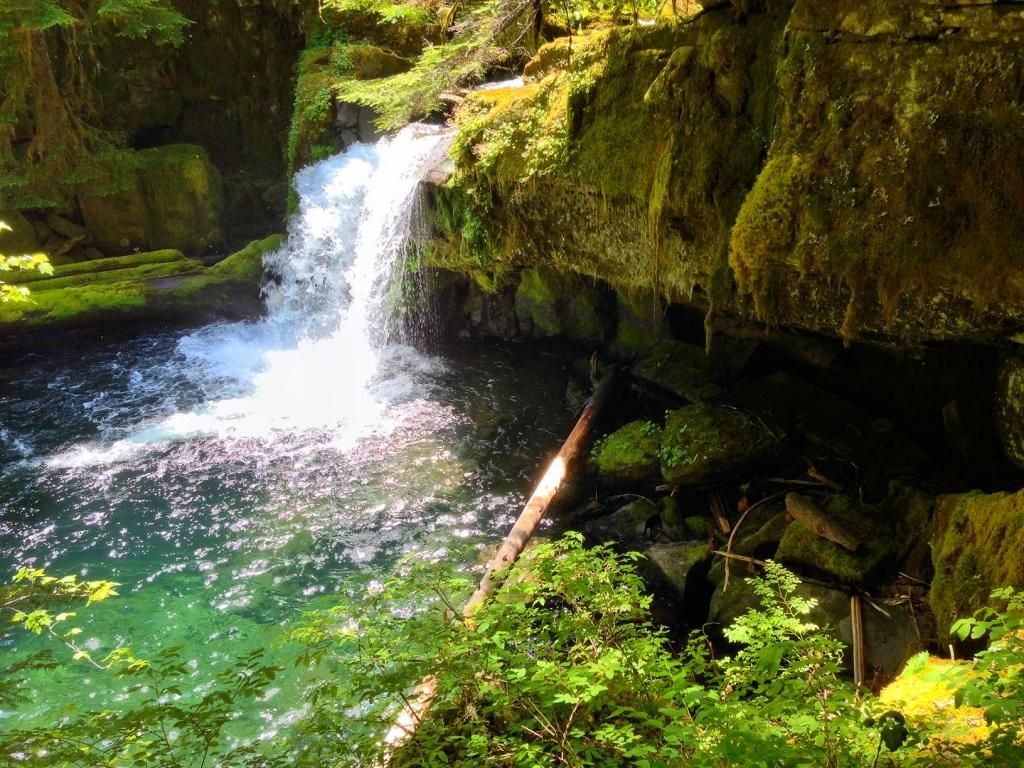 Big cave behind it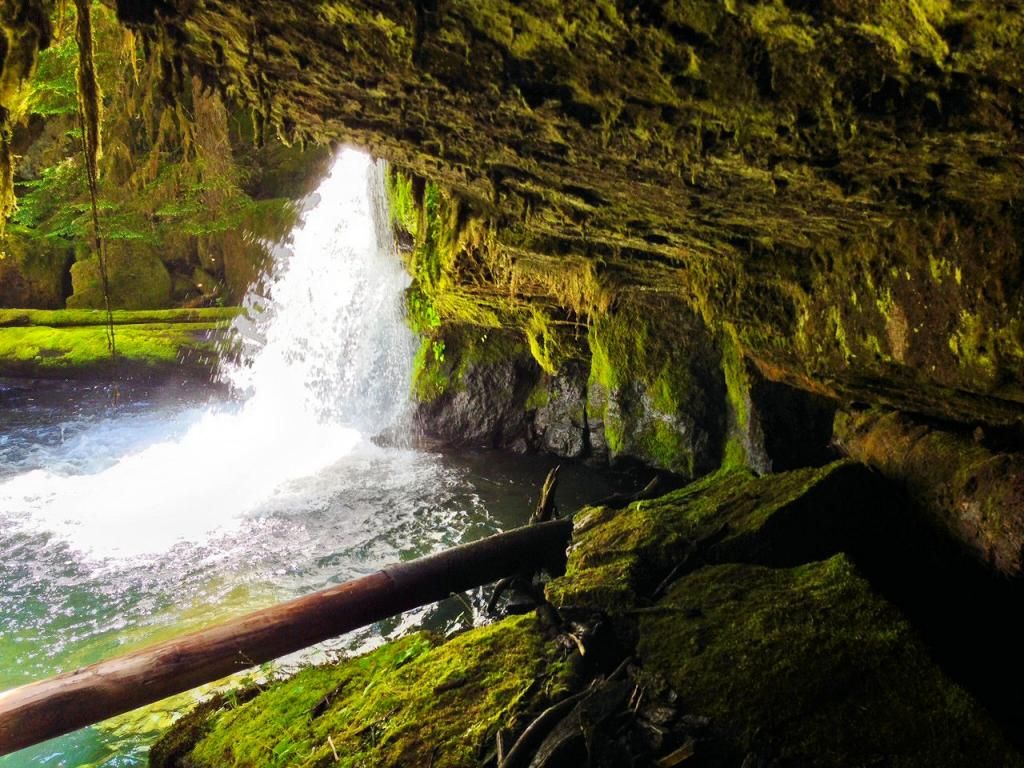 Front view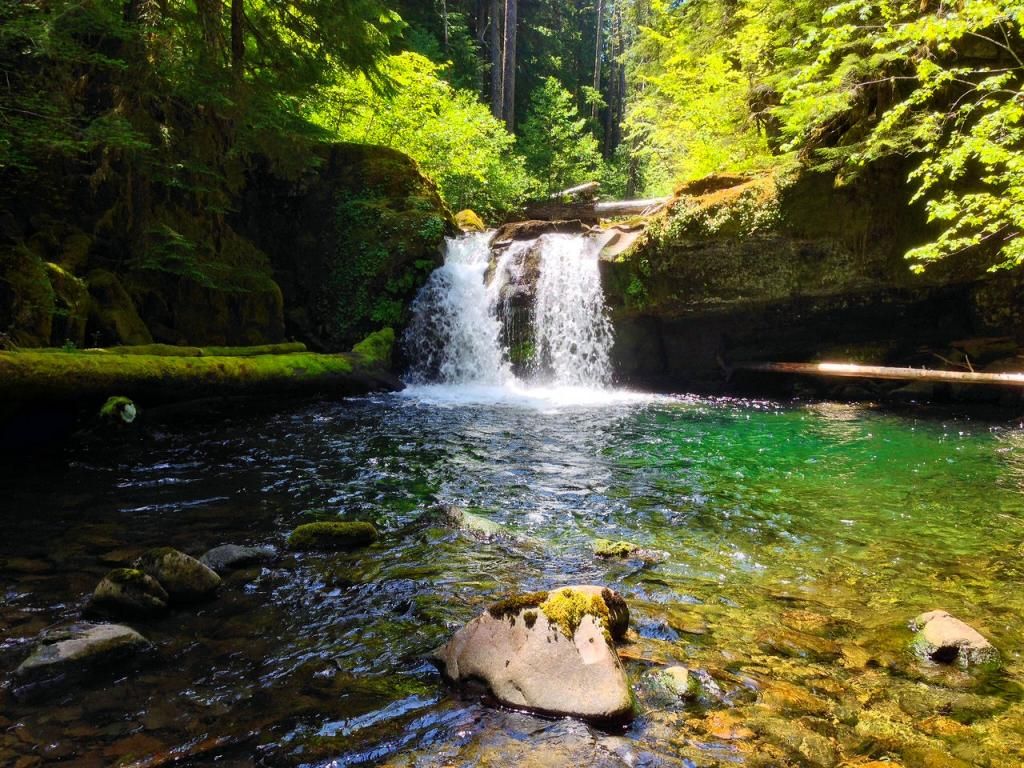 Very scenic little spot tucked away up on Nohorn Creek. Last stop was Elk Lake Creek a ways away to see a waterfall 1/4 mile up the trail.
Along the way, I knew I'd be able to see Schreiner Peak, Clackamas County's highest unshared peak. It ended up being burnt a bit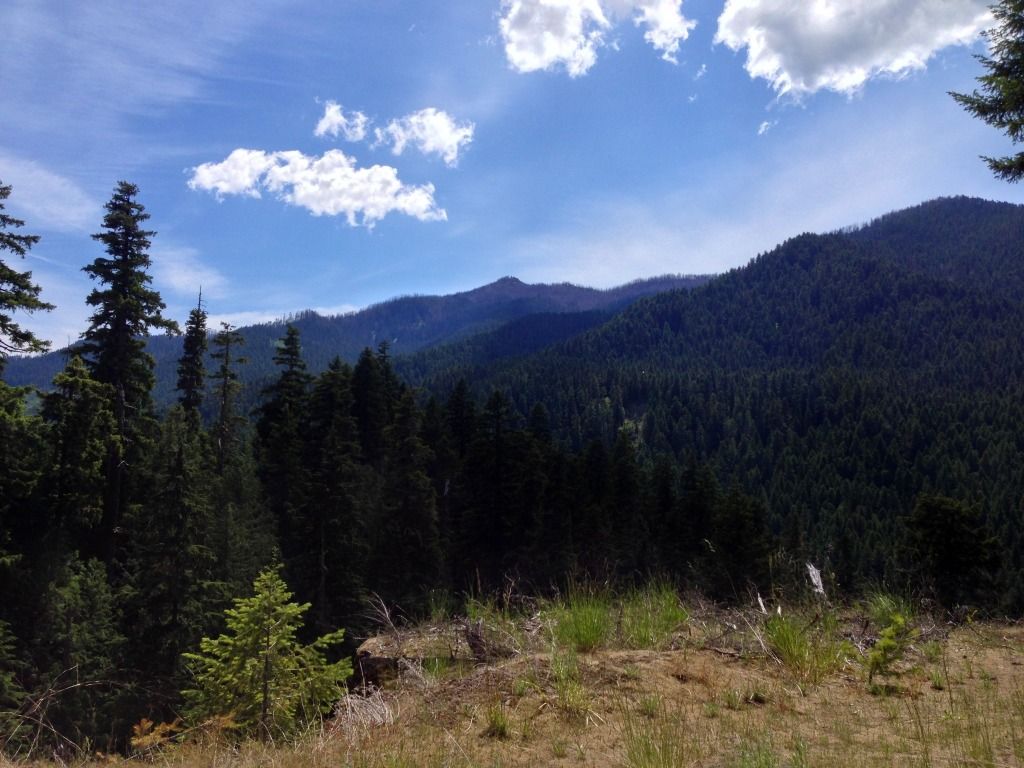 Once at Elk Lake Creek, I headed out on the trail. In a little bit, I was walking through a burned forest. Still smelled burnt. It did allow views down to very scenic Elk Lake Creek.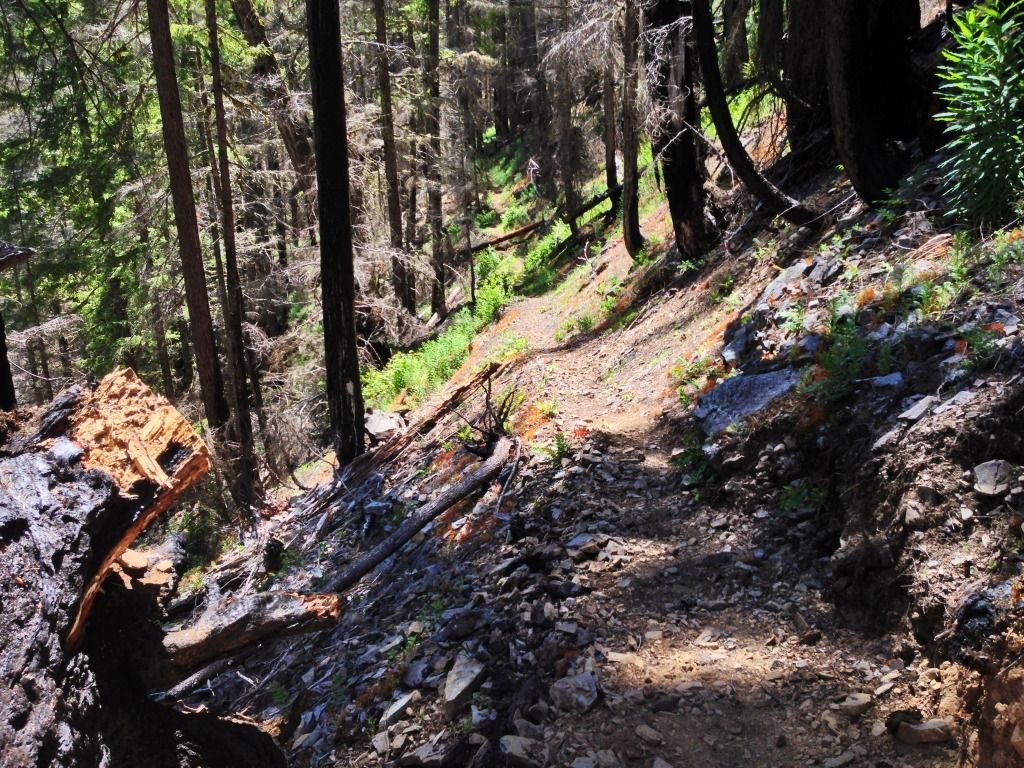 In no time I was at the waterfall. I'd say 20 ft when combined with the cascade above.
Elk Lake Creek has the same deep green pools as Opal Creek.
Once back at the car, I went a short ways and drove to the mystery bridge posted here before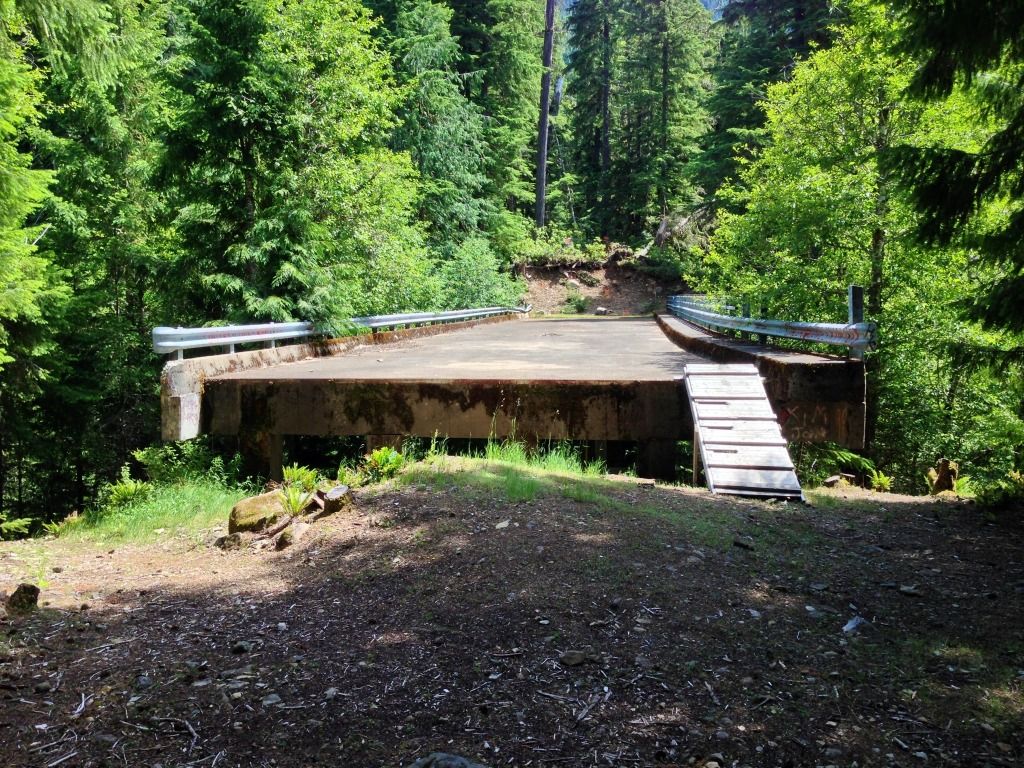 More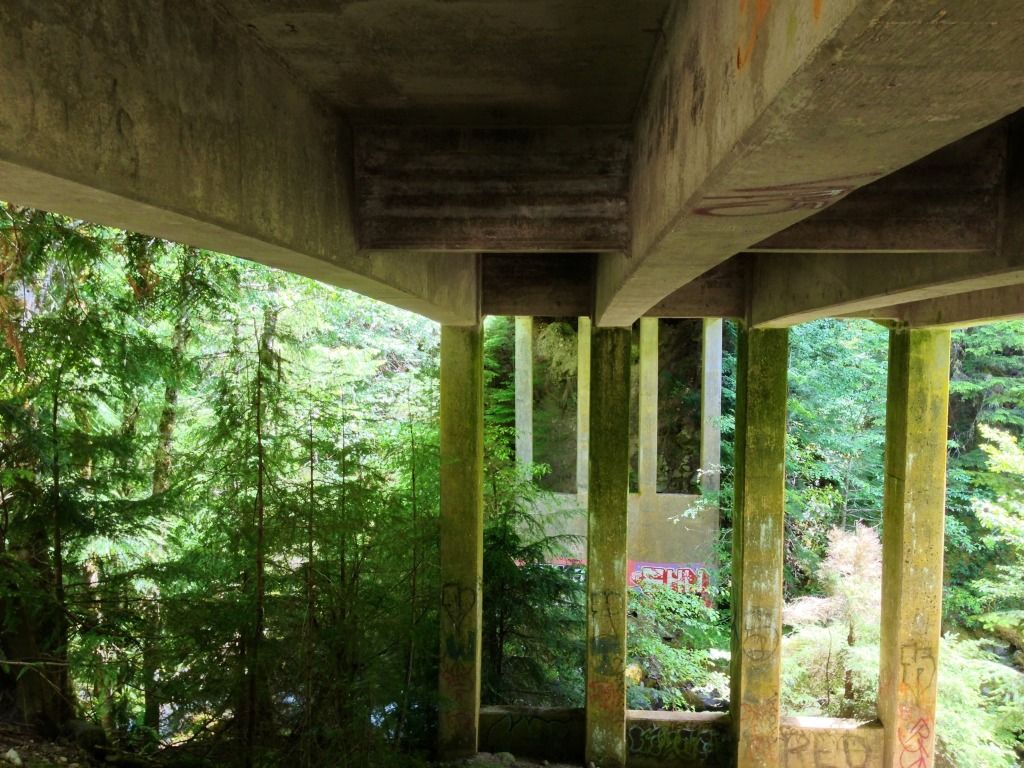 Looking downstream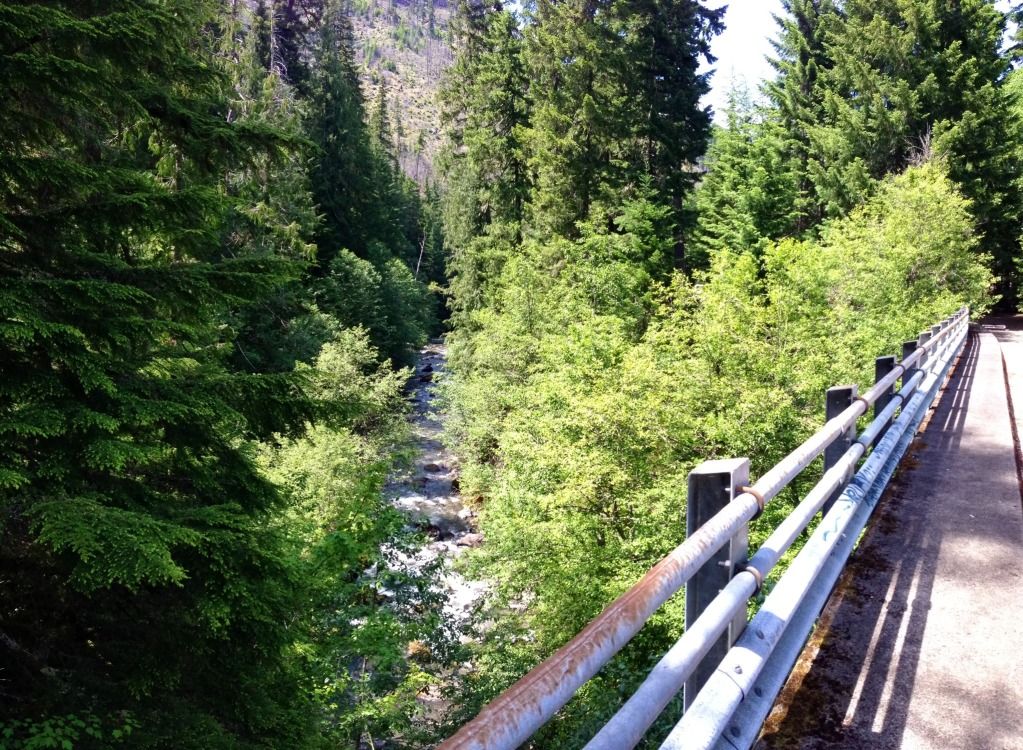 Fun day out, 144 miles on the car and lots of scenic stops. Thanks for looking