Edit: This waterfall is located in the towns water supply. I strongly discourage going past the dam
. You can see the falls from the dam.
A few weeks ago while looking around on Apple Maps for waterfalls up the Clackamas River, I stumbled upon two obvious waterfalls on Three Lynx Creek. The lowest one looked significant. Even better was that they were relatively close to the town of Three Lynx.
The more I looked at the lower one, the more it appeared to have a road leading to the base. Then it dawned on me that the road was probably there because the creek was the towns water supply. That also explains why the entire drainage had never been logged. Time to check it out.
I arrived at the old Three Lynx School around 10:50. The school is still maintained by the Estacada School District, even though regular classes havent been held there since 1988. They still use it for special events.
Nice sunny day out at the old school. This is the back of it where I parked.
After parking, I headed out on the old path behind the school that headed up the creek.
Soon I came to a road that was in very good shape. The drainage had never been logged, and the forest around here was outstanding.
Looking back down the road after I had hiked up it a bit. This forest was awesome
Soon enough, I came to the dam on the creek that signified the town's water supply.
Looking over the stairs, I could see the big falls just upstream. You can see a glimpse of it just over the top of left handrail.
After climbing the stairs, I had to climb up into the brushy woods a little ways because the creek bed was a lake. In no time though, I found a nice view of the falls. They didn't disappoint, my guess was somewhere around 90 ft.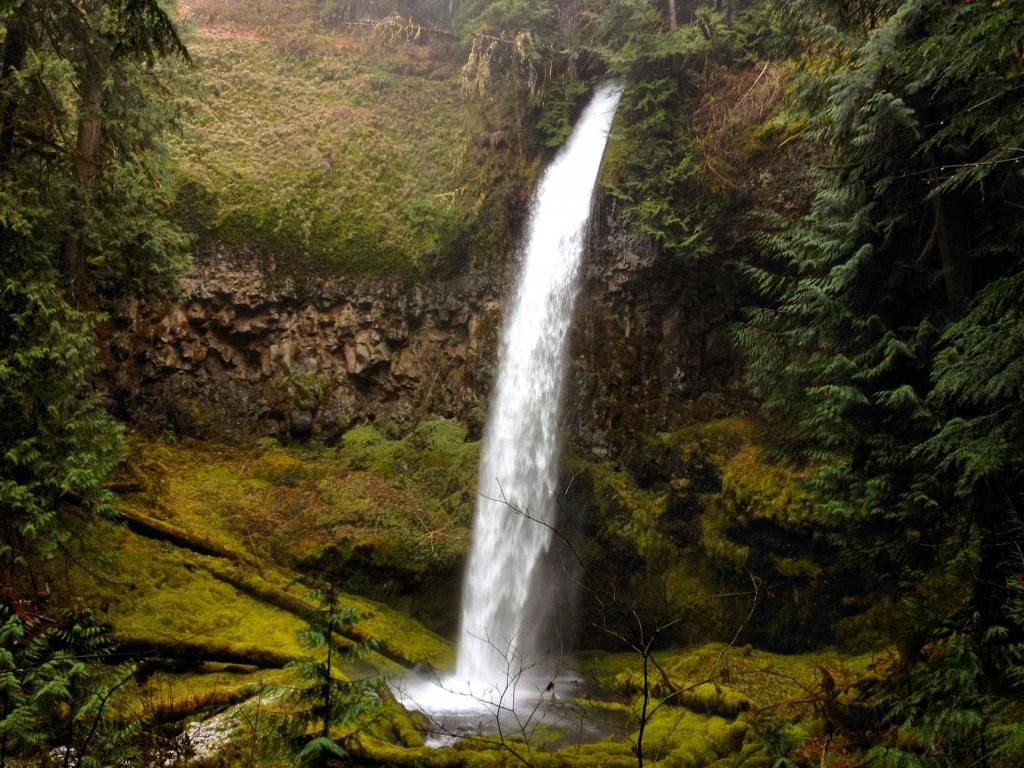 Panorama app on the iPhone
Video
One thing repugnant about this falls. The creek above the dam is the source of this tiny town's water. Every water-supply watershed I'm aware of is either closed, or access is very discouraged. No map I've seen shows this area closed. Honestly, I doubt the town's people would want anyone climbing around in their watershed. Go at your own risk
I promised the wife a quick trip out today, so the upper falls will have to be documented at a later date.
The upper falls look pretty good IMHO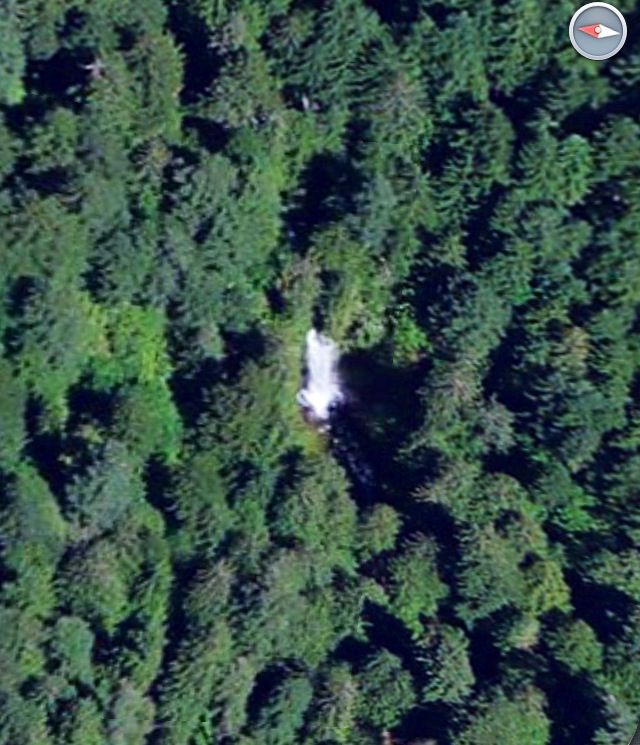 Here's what the one I visited looks like on the satellite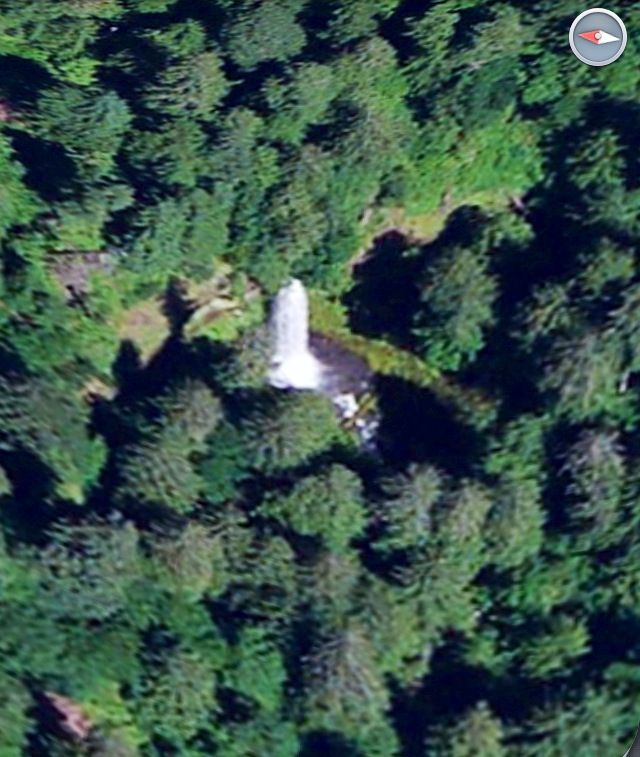 Thanks for looking