Adventure Mapper

wrote:

↑

December 3rd, 2012, 10:55 am

There are falls in similar terrain on Lester Creek between two rock towers. Also below the trail on a tributary. pt 1660 would be climbable for the bold but we chickened out. Descent from there to the creek is sort of a controlled fall.

Note how LiDAR data shows the old roads in the area. Some are easy hiking others worse than than the surrounding terrain.
Hey Adventure Mapper! I actually checked out the falls on Lester Creek and that rock tower on the east side of the creek yesterday with a buddy. Have you been in there? It's pretty steep terrain. All the ferns were spawning spores so I'm still itching from it
The lowest drop is about 18 feet.
The main drop we got to was 60+ feet and bottom of the top section flows down a little narrow slot. It's pretty cool!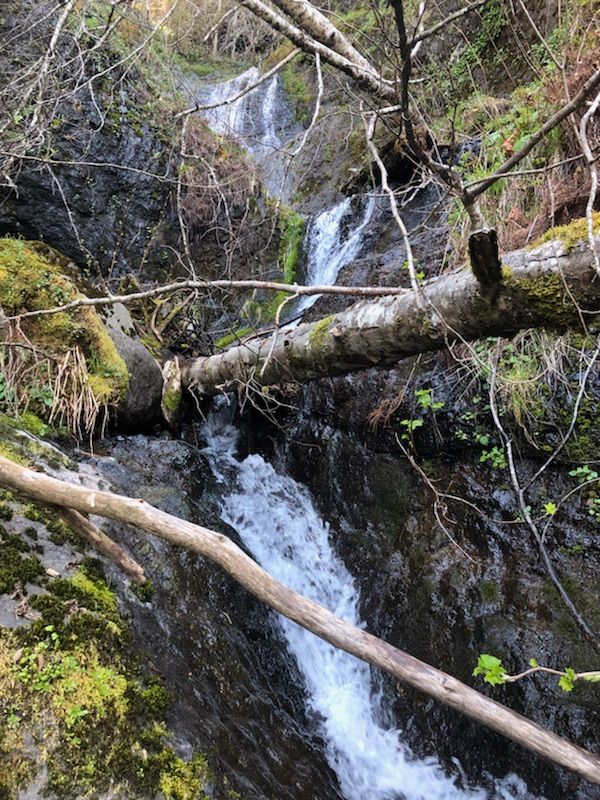 Top section
There are some drops higher that we could not get to from the bottom. Have plans to go back and rap the canyon dropping in from the trail where it crosses the west fork of the creek.