After miah66 and I put in some uphill effort (560') to haul some rafts out of Plaza Lake (
https://www.oregonhikers.org/forum/view ... =8&t=24621
) last summer, I wanted to enjoy the rewards of swimming a pristine lake on a summer day. An old friend and I set out on this year's (2017) Fourth of July weekend for a nice wilderness ramble to the lake.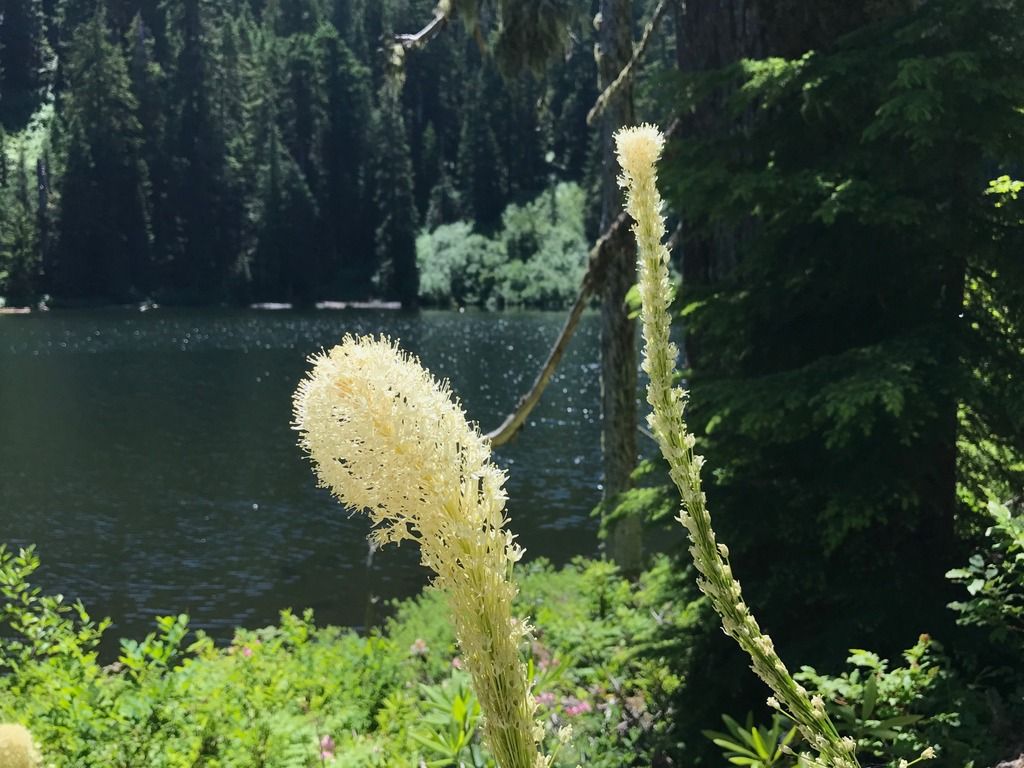 From the Fanton Creek trailhead through the forest up to 4x4 road beneath Tumala's summit, there were lots of blooming avalanche lilies, valerian, and a few bog orchids. Tumala's rock garden was equally appealing, with different rocky species.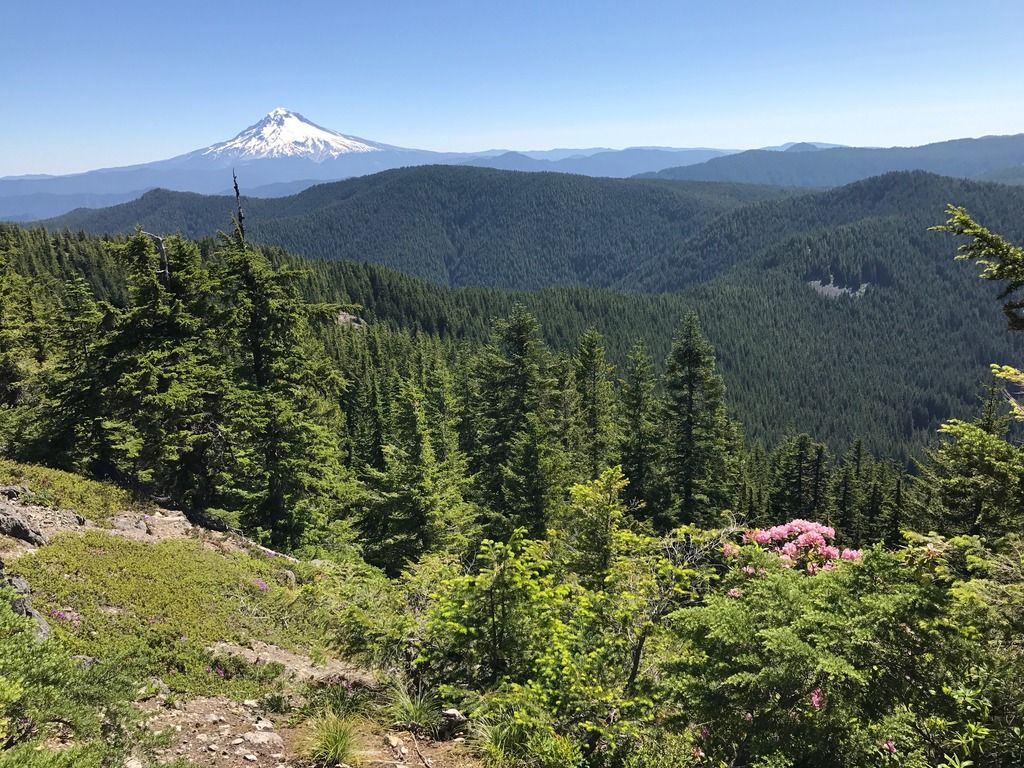 Then back down, down, down toward Twin Springs to the rocky slope viewpoint...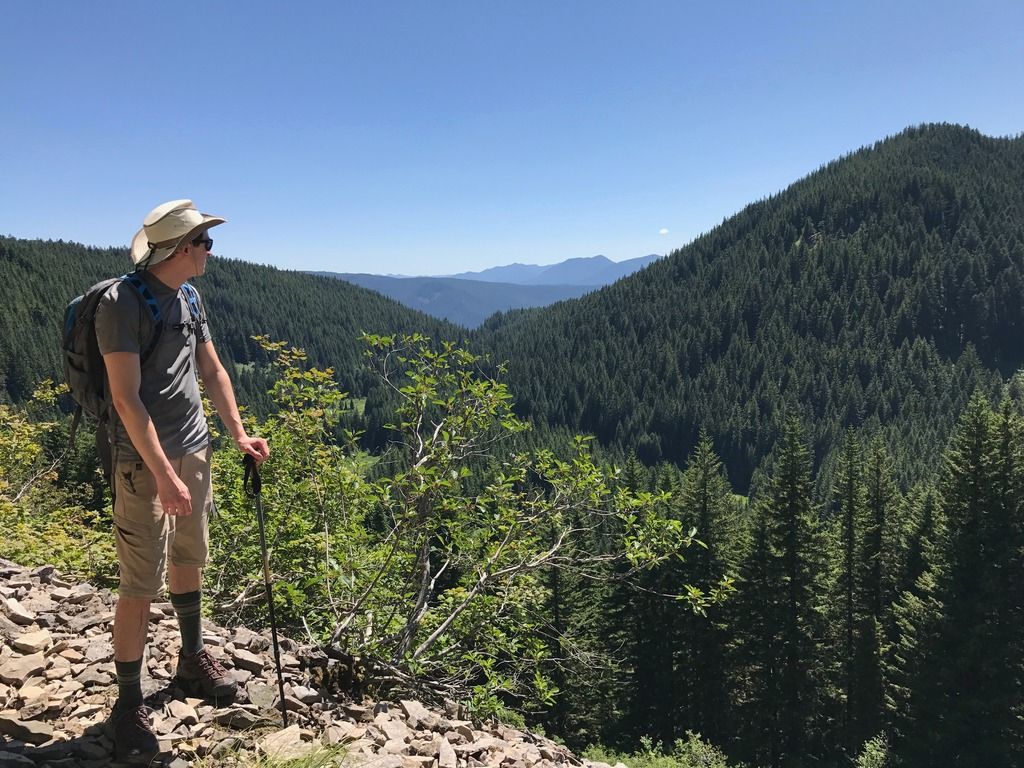 We then walked down the Abbott Rd. toward the SE side of the Plaza, disturbing a mama grouse and little chicks along the way. The walk down to the lake was full of beargrass and nice old growth. The swimming was wonderful and warm among the newts. We even got some close up flybys by the resident swallows as we swam laps. Some various angles of the lake: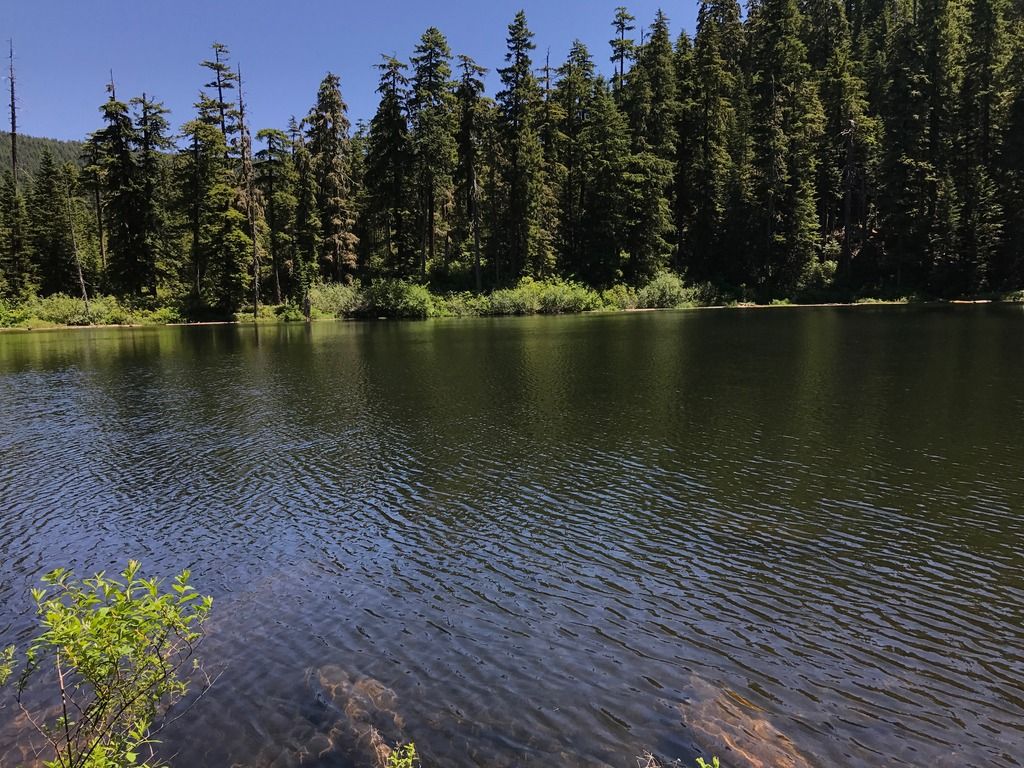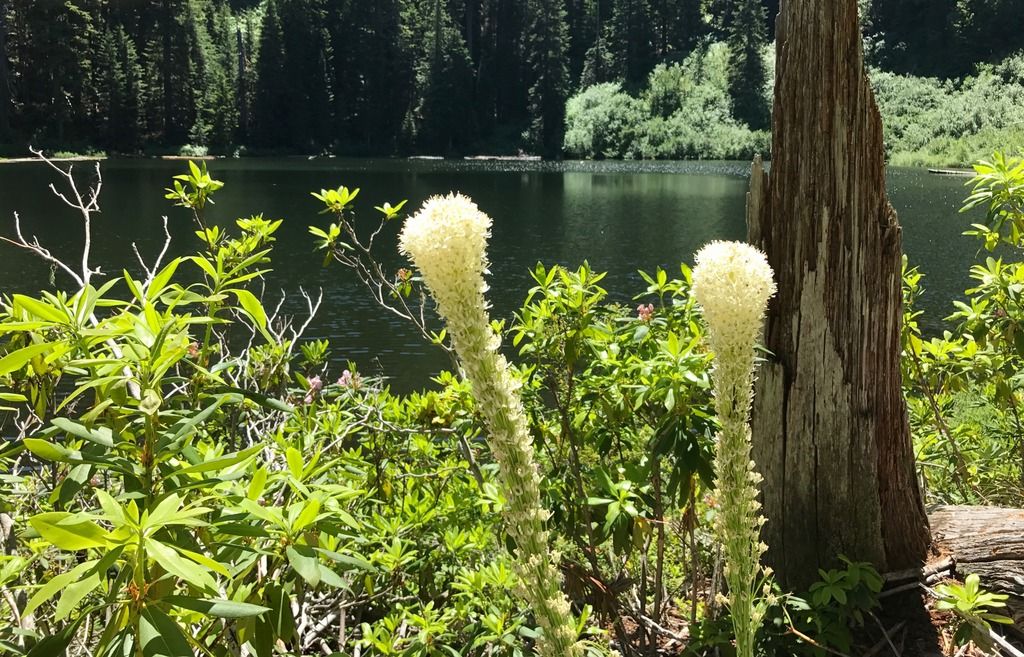 Then it was back on the rollercoaster (mostly uphill) back to the Fanton trailhead. Luckily the uphill sections are punctuated with rock gardens and little viewpoints.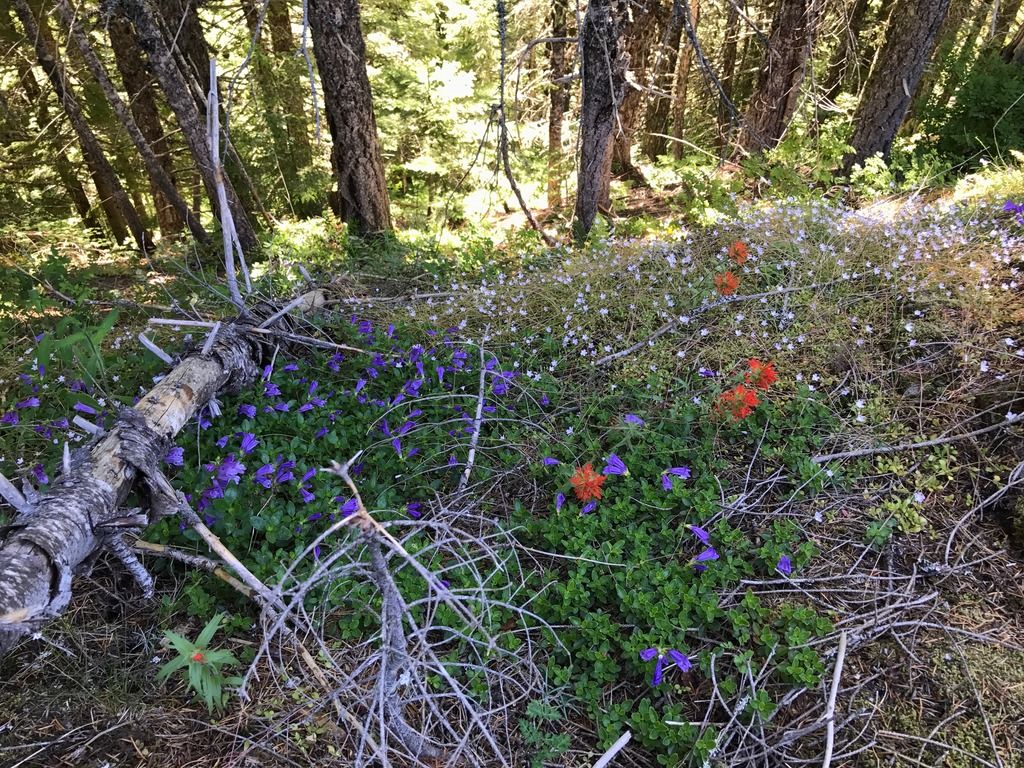 Wildcat, St. Helents, Rainier, & Huckleberry: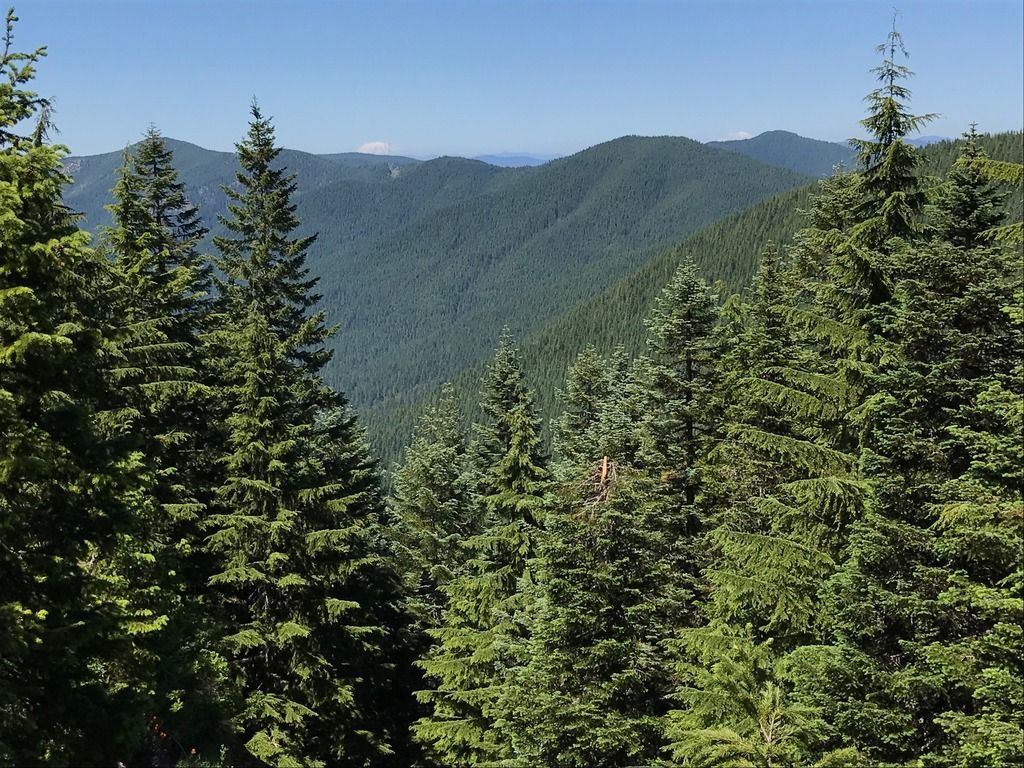 A prolific rock garden near the steepest part: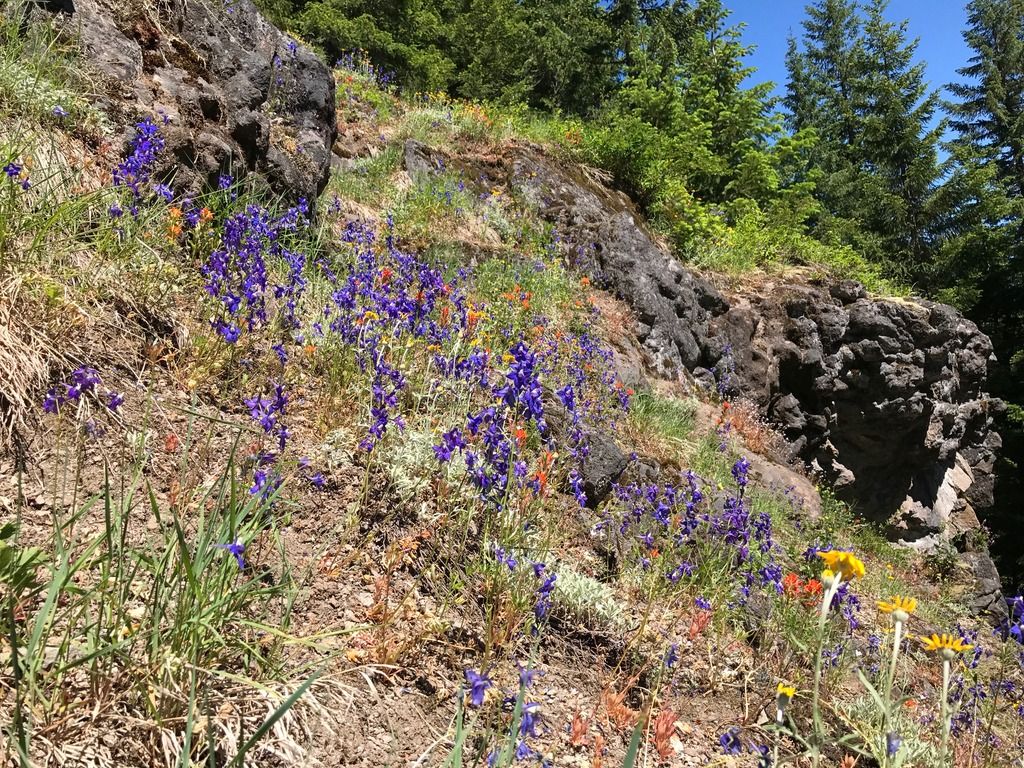 Though there is lots of up, down, up down, this hike has it all when it comes to subalpine wonders. The glaciers did some good work!