Haven't had much time on the trail this year for a variety of unwelcome reasons, but did manage a MUCH needed snowshoe trip into the White River canyon last Saturday. Took the scenic route through the Gorge, and as expected, it was MOBBED. But the mountain was quiet -- just 20 cars at the White River SnoPark when I arrived around 2 PM. Mostly families playing in the snow -- and there was a good foot of slushy new snow, too!
Some pics... yours truly, happy to (finally) be up on the mountain, again: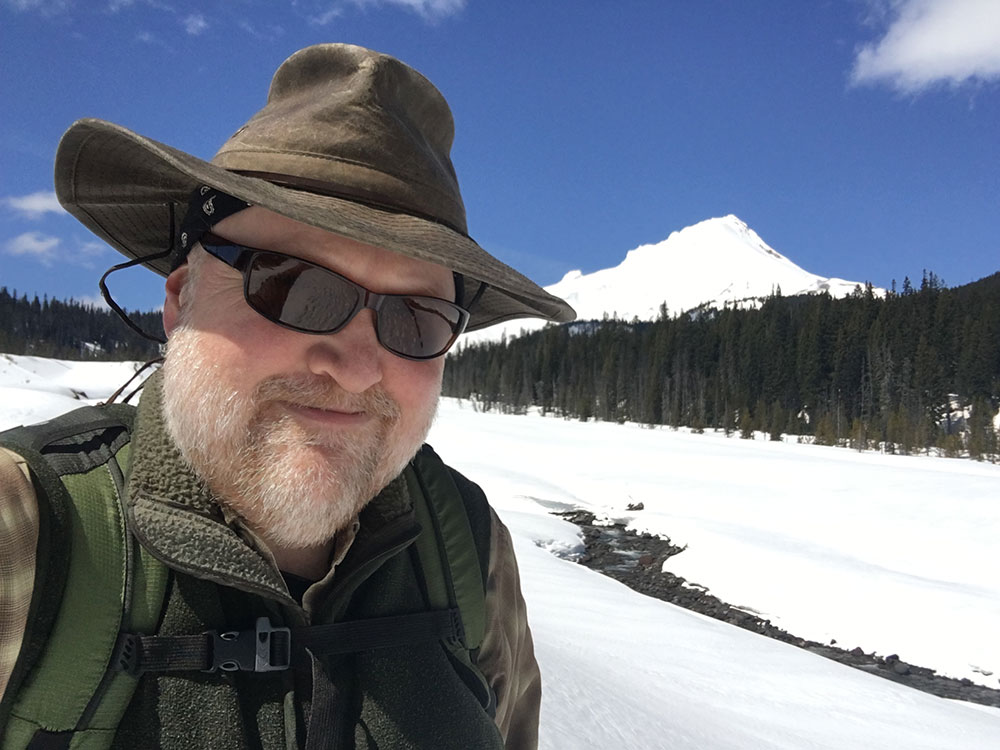 Along the White River -- brilliantly sunny afternoon! Love spring snowshoeing!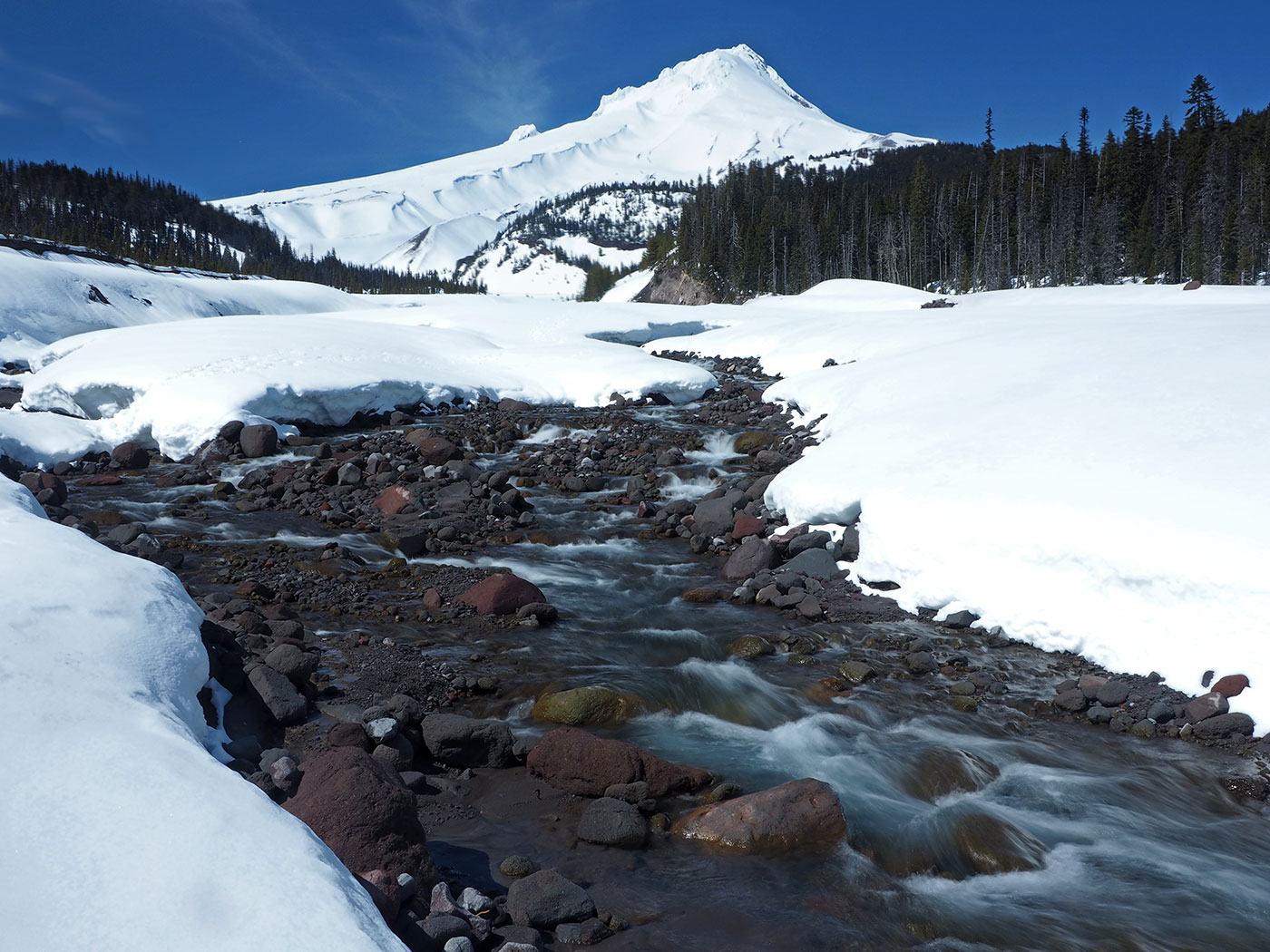 ...the only annoyance of the day came when I ran into a pair of hapless skiers carrying their skis down the mountain... and post-holing their way down the formerly decent snowshoe track... doh!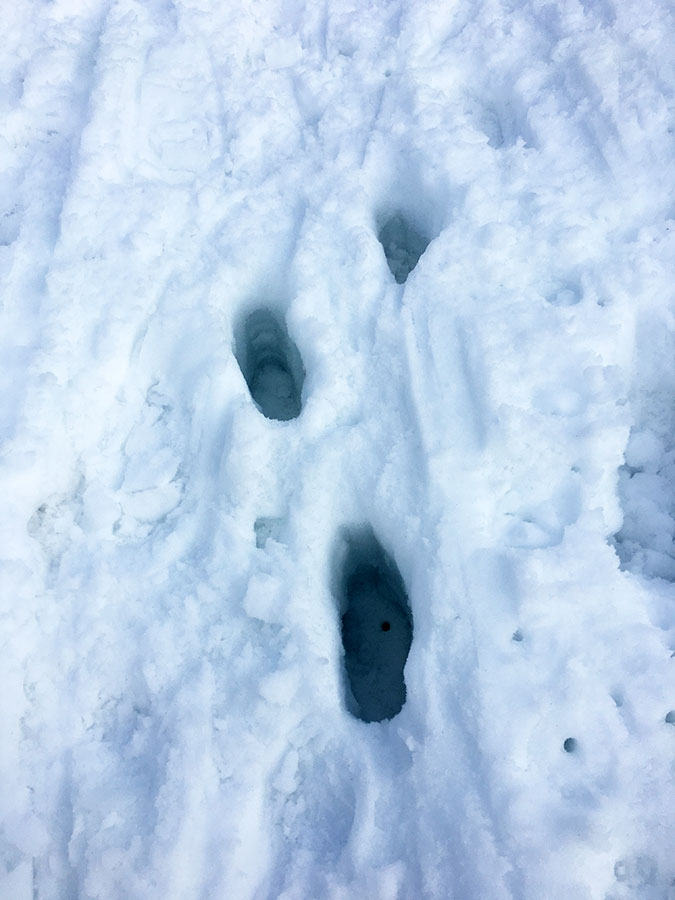 Cool clinic on snow formations -- cornices, snow rollers and a nice little avalanche, all on the half-shell! (though I wouldn't have wanted to mess with the avalanche)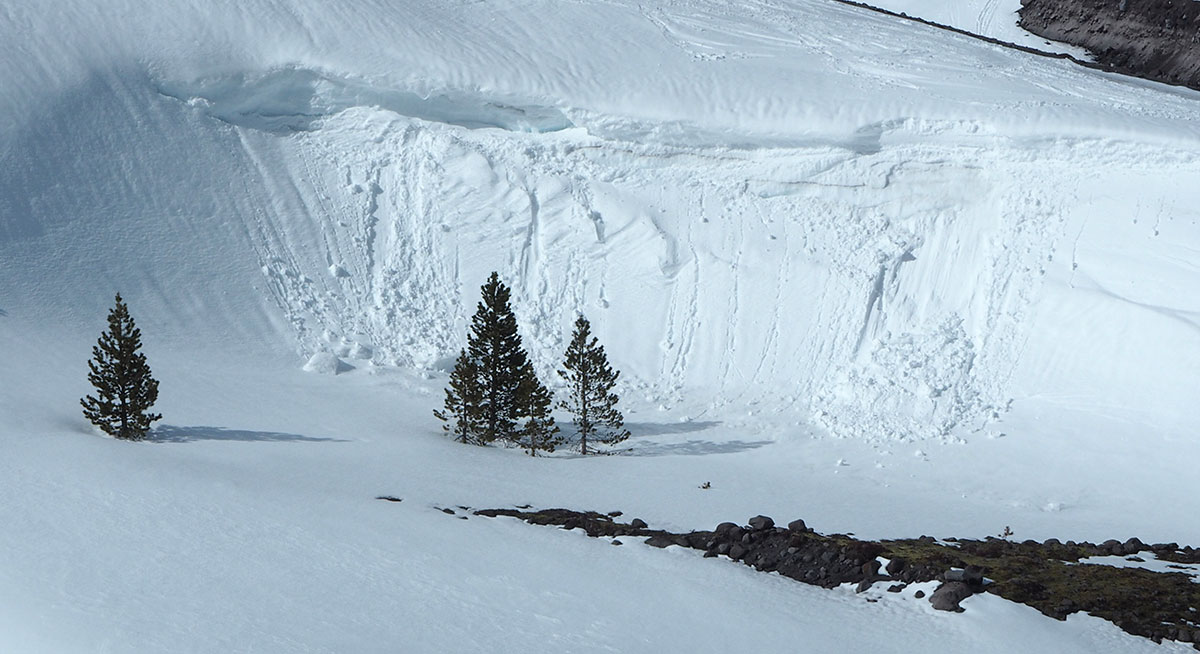 Panorama from my stopping point, just above the tree line with nice view of the upper canyon:

Great clouds and lighting while I was up there... then the clouds swept in for awhile, hiding WyEast until later in the evening: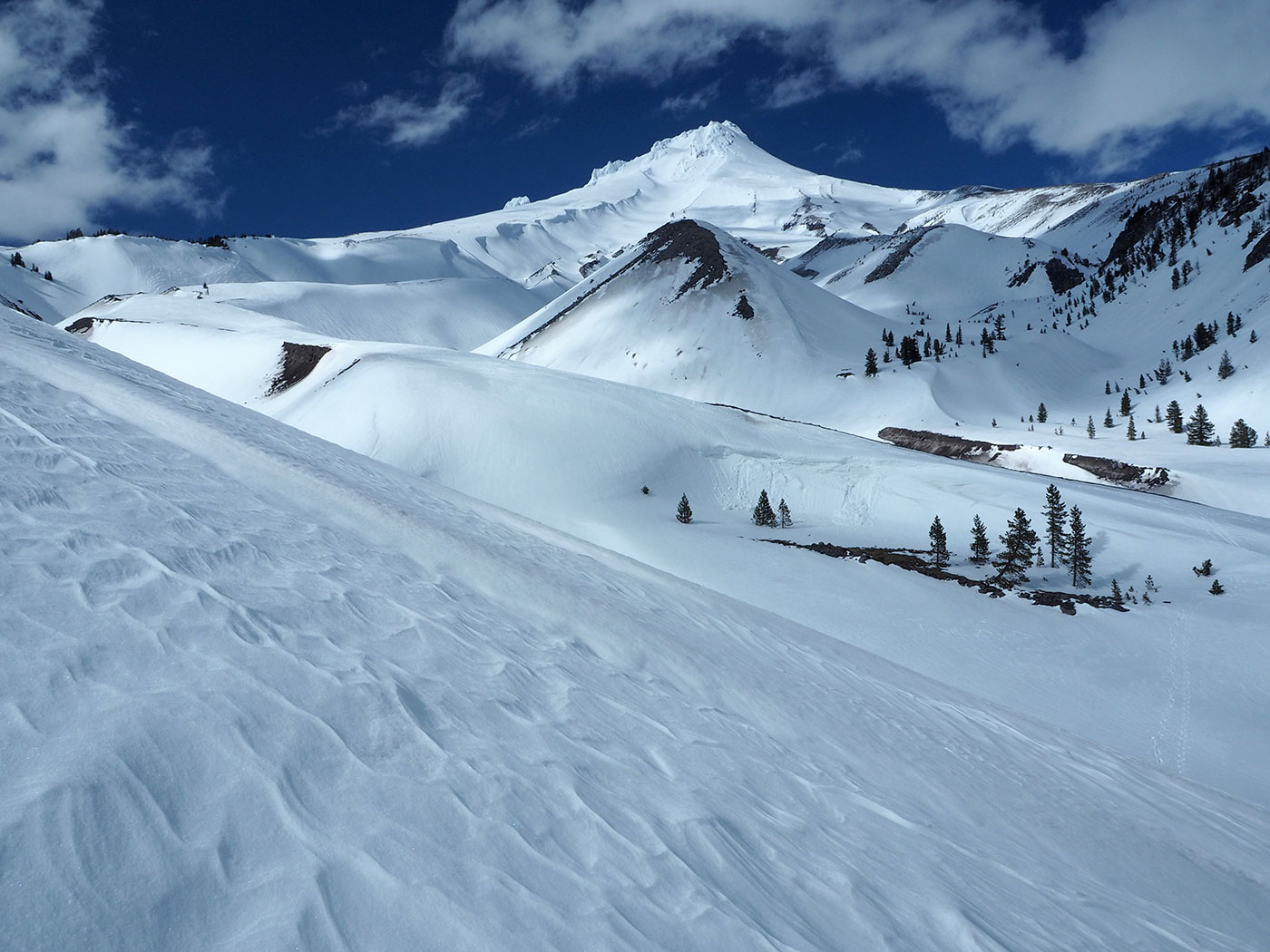 The clouds parted on the way back down, just before sunset... peaceful!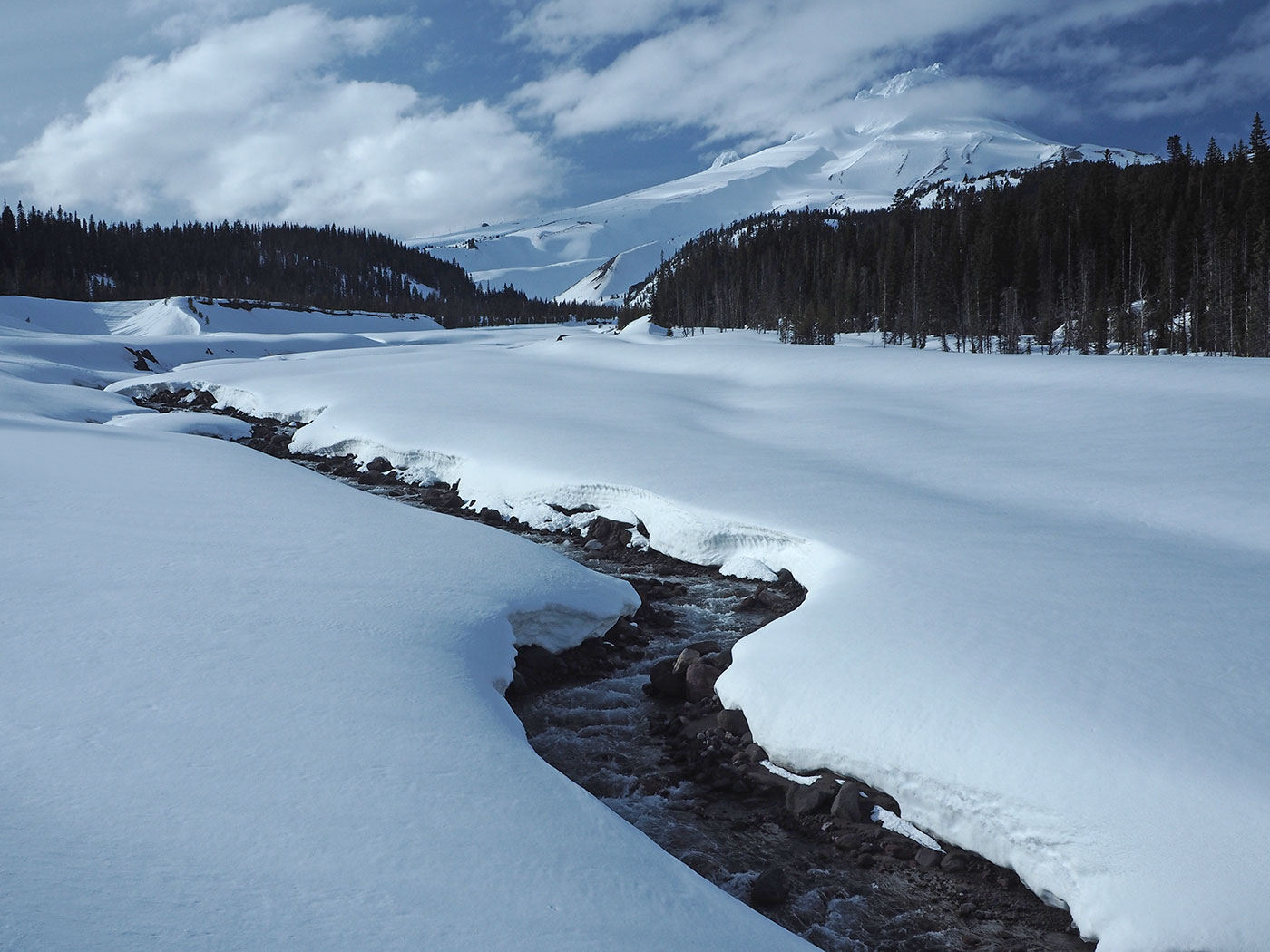 Just short of the trailhead I ran into Kevin and AnnMarie Cowley! That was so cool because (a) they're really neat people, and (b) I was JUST thinking about them when I was shooting photos up in the canyon! I've been admiring their snow camp scenes over the years, and was just below their favored spot! Fun to run into them in their native habitat...!
Wonderful and MUCH needed day on the mountain... thank you, WyEast!
Tom