Quick TR from my hike up the Larch Mountain Road to Sherrard Point
Started at the gate.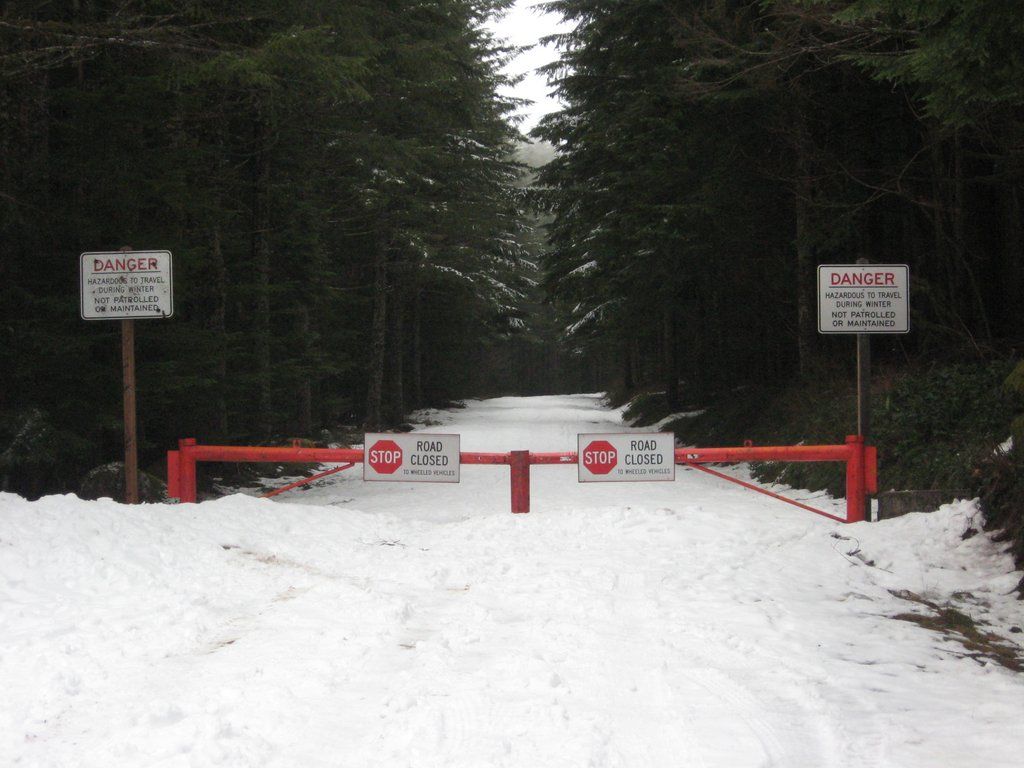 Walked up the road and used FR 315 to cut over to Larch Mountain TR 441
Heading up on TR 441. On the way up I past one other hiker who was on the way down.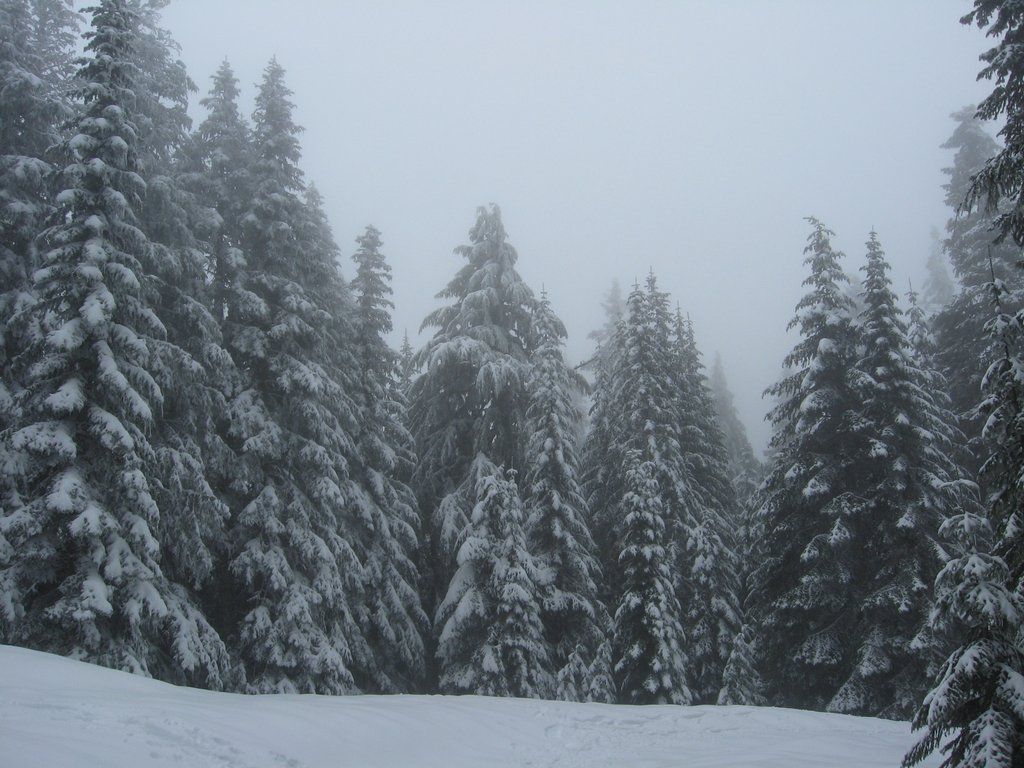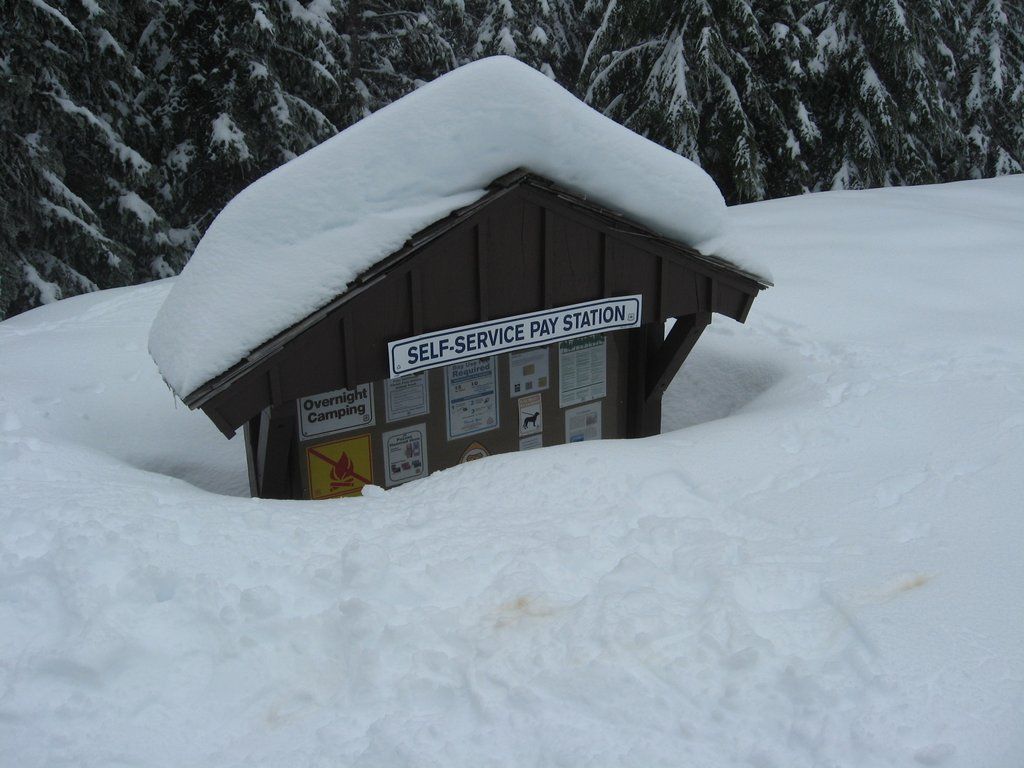 The parking lot.
Heading up the ridge to Sherrard Point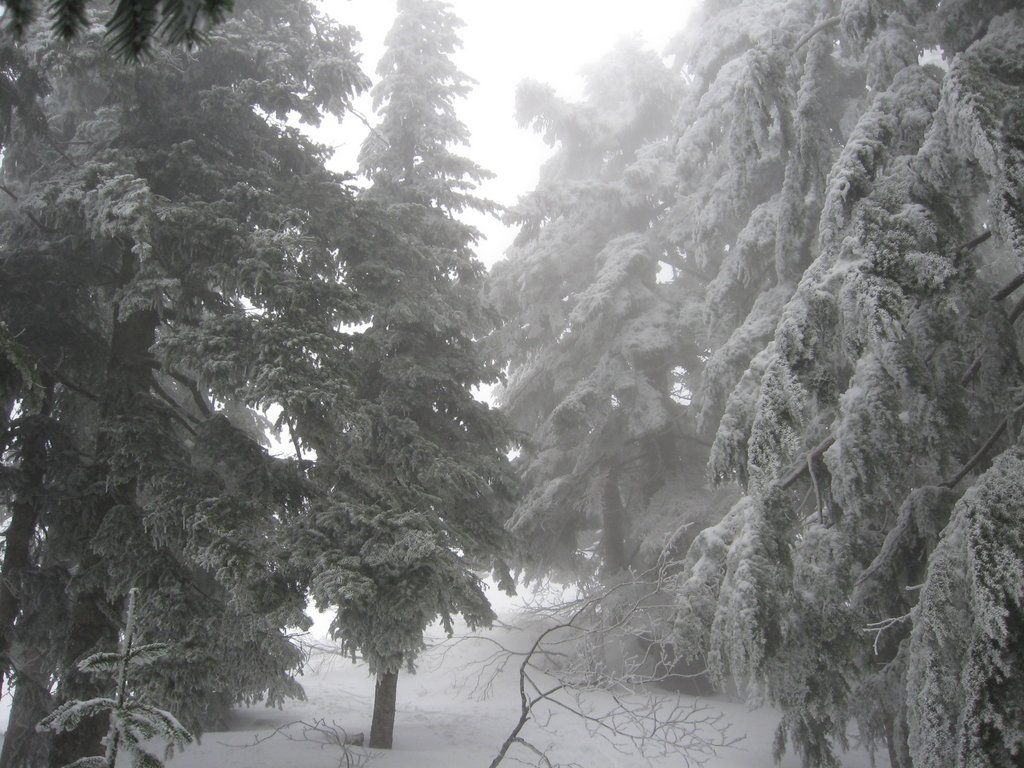 Sherrard Point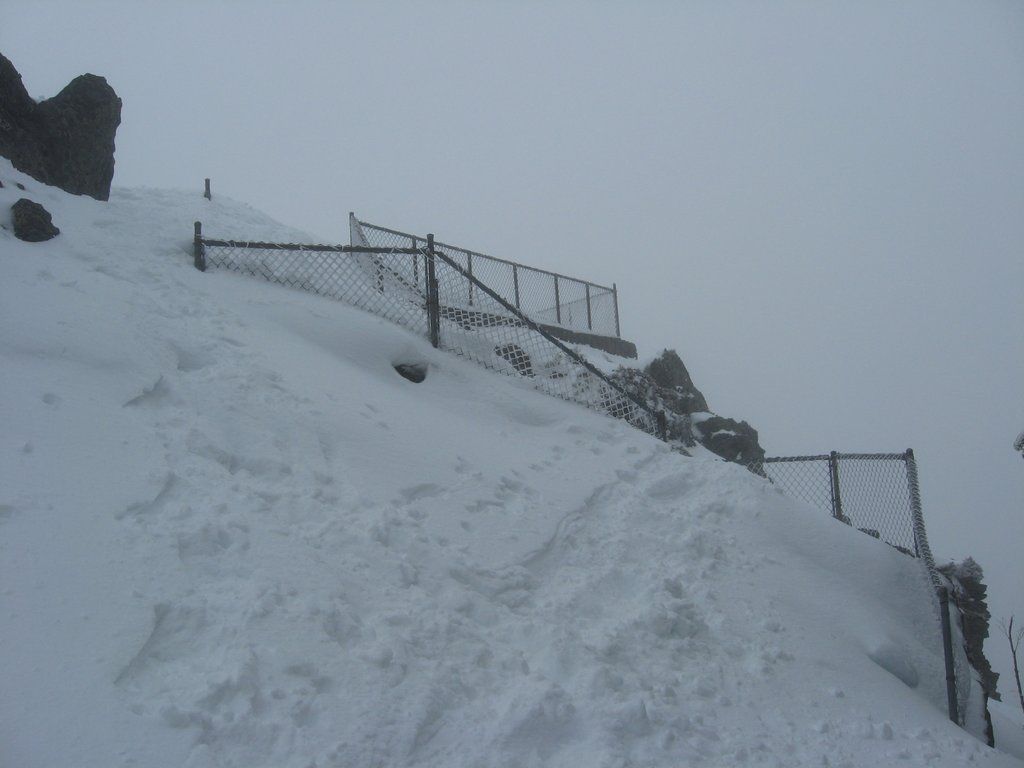 Heading down the road, back to the gate.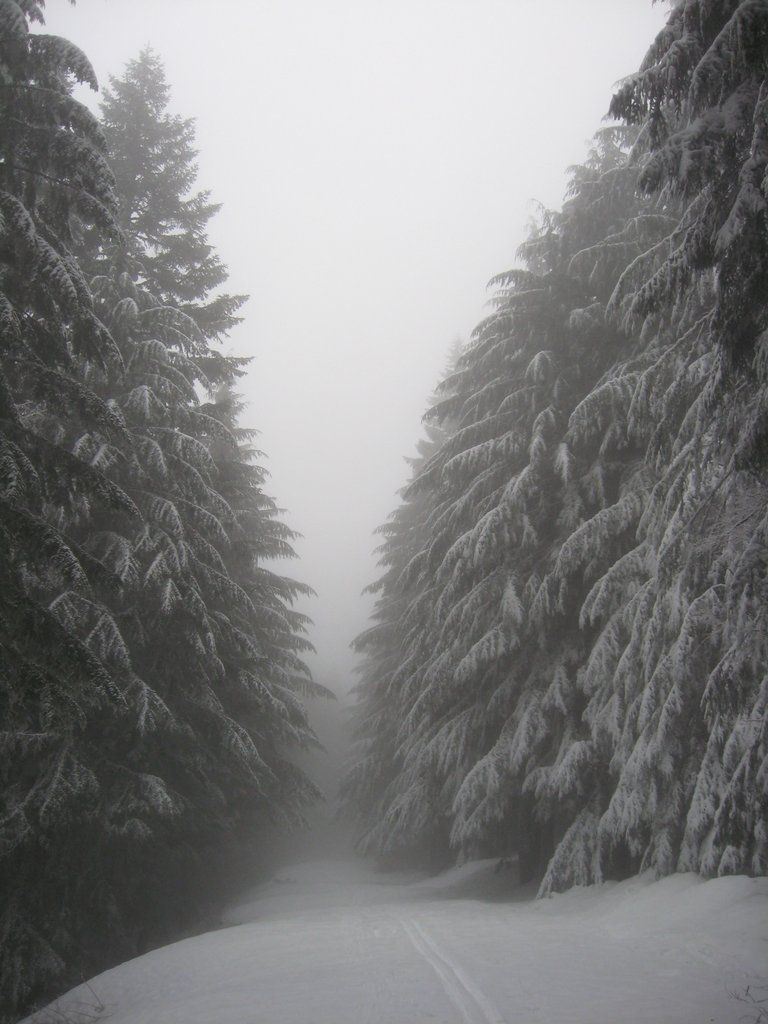 Added the word Larch to the sign. I always thought a sign with the word ROCKS needed something else to make it sign worthy. Why not have signs announcing TREES or FERNS or DEERS
On the way out I found the road blocked by a car stuck in the snow. Two young men in a 1990's rear drive station wagon with bald tires and chains that either didn't fit the tire, had pieces missing or the instructions were missing had slid off the road. Shortly afterward a second vehicle pulled up behind. The two young men had been working at getting it unstuck for about two hours. I retrieved a shovel and two waters from my SUV and between the four of us we managed to free it in about 30 minutes right at dusk. I resisted the urge to heap on advice, you never want to be remembered as "the jerk that helped out". I think I made a big difference in someone's day.
The road: You'll start to encounter snow about 2-3 miles before the gate. The road becomes a snow covered two track. Mrs. P's SUV would occasionally scrap in the center. Mrs. P didn't make this trip and doesn't know about the scraping part and we don't need to upset her especially after the "Silver Star incident" so shhhhhhhhhhhhhh. I had 4 wheel drive and did not put on the chains. I made it to the gate with no problems.